These 2021 Kickstarter projects were
INSANELY popular…
(More popular than a mid-2000s middle schooler whose mom packed Oreos for lunch.)
See what made these hot Kickstarter projects stand out from the pack:
The Best Kickstarter Projects of 2021
Taking pictures of the night sky is easy…
For NASA and their $23 billion budget.
For the rest of us, we're stuck with unidentifiable crap that looks more like a blurry potato chip than the full moon.
It's a smart telescope that works with your phone to capture stunning images day OR night.
This book is totally unrealistic.
I mean why would we need to prepare for a pandemic, nuclear winter, or weather-related disaster?
Those things NEVER happen!
**cue nervous laughter**
The 4 is a highly-detailed illustrated guide to help you survive and thrive in a post-apocalyptic world.
Cleaning the microwave is #331 on my to-do list.
(Just after building a life-size replica of Noah's Ark.)
But today is the day I get to it!
Ok, maybe tomorrow.
The point is, you have WAY better things to do than clean your microwave.
But with Duo Cover, you won't have to.
It's an amazingly versatile microwave attachment that eliminates 100% of messes and splatters while preventing your fingers from getting burned.
Have you ever bathed yourself with a pine cone?
Of course not.
That would hurt like hell!
But using the same ratty old washcloth day after day isn't much better.
The Shower Scrubber by Casamera is a lathering upgrade that will take your shower experience to the next level.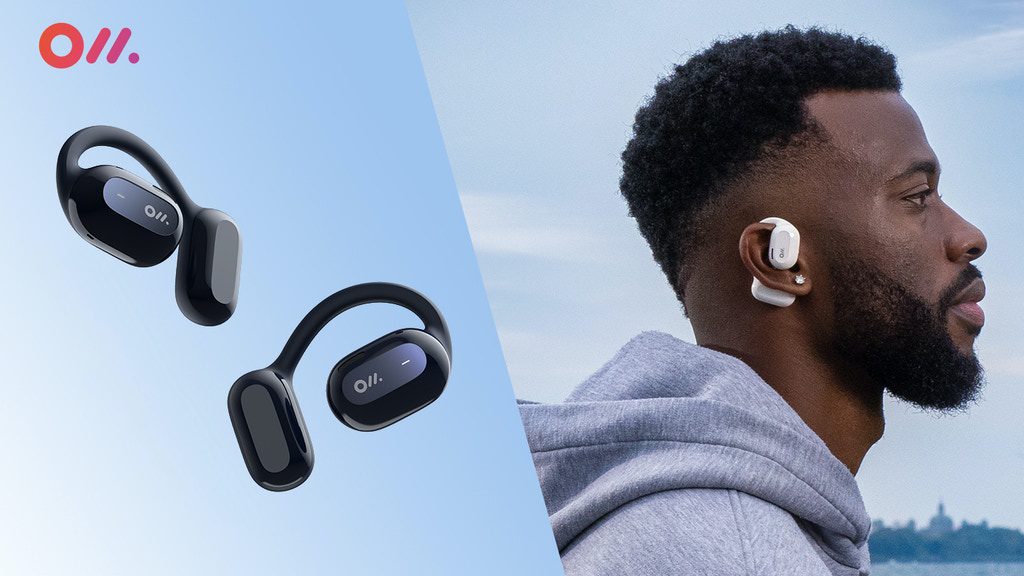 Earbud companies must think my ears are shaped like dehydrated kidney beans.
THEY DON'T STAY IN.
Good thing Oladance Wearable Stereos don't go IN your ears, they float beside them — offering exceptional comfort with premium sound.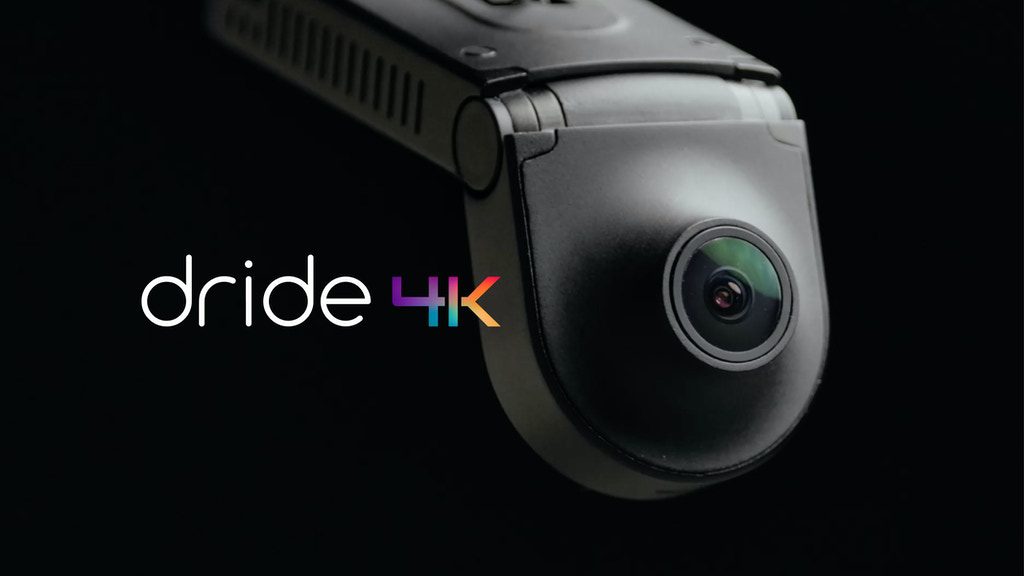 What you're supposed to do when you get rear-ended:
1. Calmly exit your vehicle.
2. Say, "excuse me, sir, it appears you gave my car a boo boo."
What you actually do when you get rear-ended:
1. Slam on your brakes and jump out of the car.
2. Yell, "you stupid S.O.B., are you BLIND?!"
If only you'd had Dride 4K.
It's an amazingly crisp HD dashcam that turns he said. she said into cold hard PROOF of what happens on the road.
"Time is an illusion." -my cousin Mike who sells hemp bracelets out of his van
But even HE can appreciate the delicate beauty of the Author Clock.
It's a stunning modern clock that displays time through unique literary quotes every minute of the day.
I wore a hoodie every day from October-March in high school.
And let's just say, the ladies LOVED it.
Ok, no they didn't 🙁
But that's mostly because it was 2 sizes too big and smelled like cats.
Hoodie-X is a thermoregulating zip-up hoodie that keeps you up to 43°F WARMER in extreme weather conditions.
My favorite part of every morning is rolling over to feel the gentle embrace of my lover beside me.
Oh, who am I kidding…
I'm desperately alone 🙁
The Haxson AirFan will keep Kendall Jenner (or ANYONE, really) perfectly comfortable all night long.
Its 20+ features include a 10-level adjustable fan that heats AND cools, a world-class purifier, and a soothing Bluetooth speaker.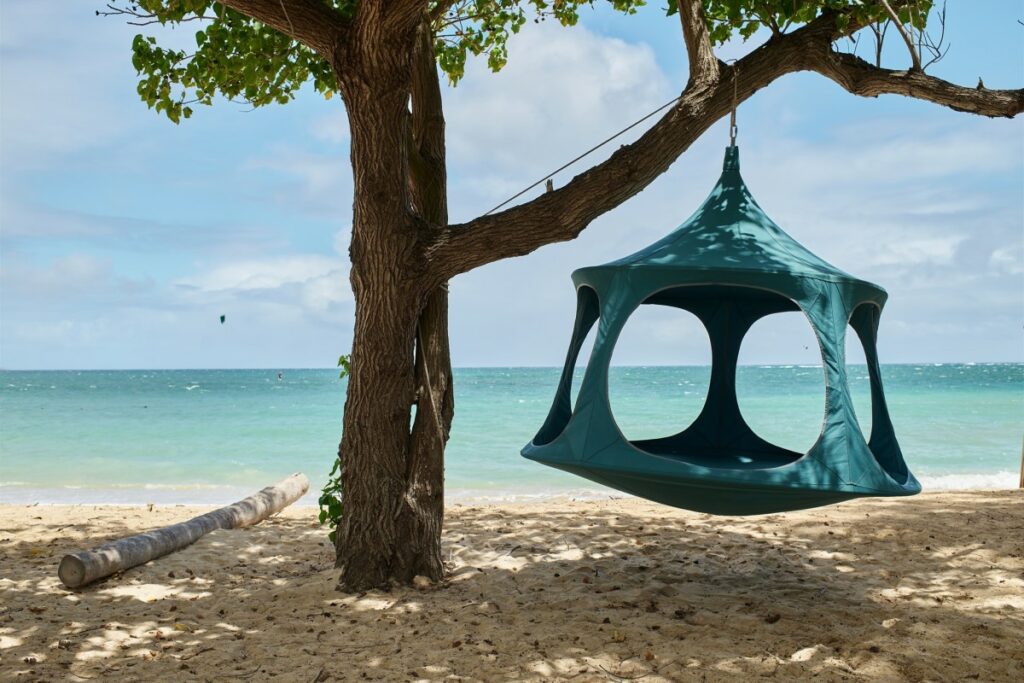 Neighbor Joe: "Dude, where did you get that thing?!"
Me: "Kickstarter."
Neighbor Joe: "Does this make my regular hammock look like sh*t?"
Me: "Yup."
Am I kind of a jerk to my neighbor Joe?
Sorta.
Should he be shamed for not getting TreePod Canopy?
1,000%!!!!!!!!!
TreePod Canopy is a relaxation pod fit for the GODS.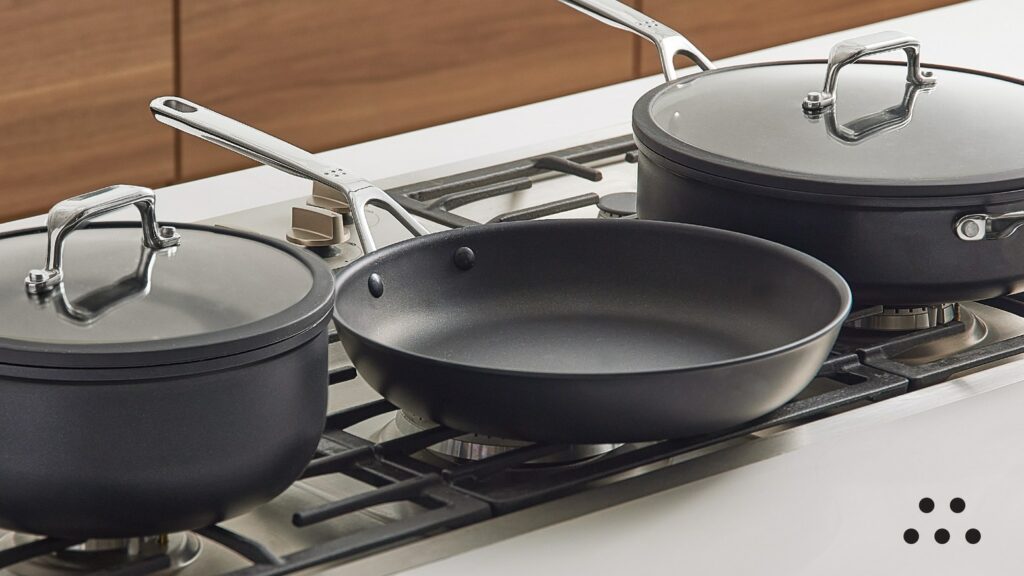 Cooking shows have gotten OUT OF HAND.
They're like:
"Today we'll spend the next 12 hours making a pine nut-crusted rack of lamb with a slow roasted butternut squash stew served over Israeli couscous."
(Oh, and don't forget the Egyptian nutmeg!)
Meanwhile I'm over here deciding whether to tip 20% or 22% on DoorDash Pad Thai.
We're tired, stressed, and FAR too busy for overly fancy meals made with $1,000 equipment.
Which brings me to Misen Nonstick Essentials.
It's a 12-piece set of top-notch cookware made to cook meals you actually have time for.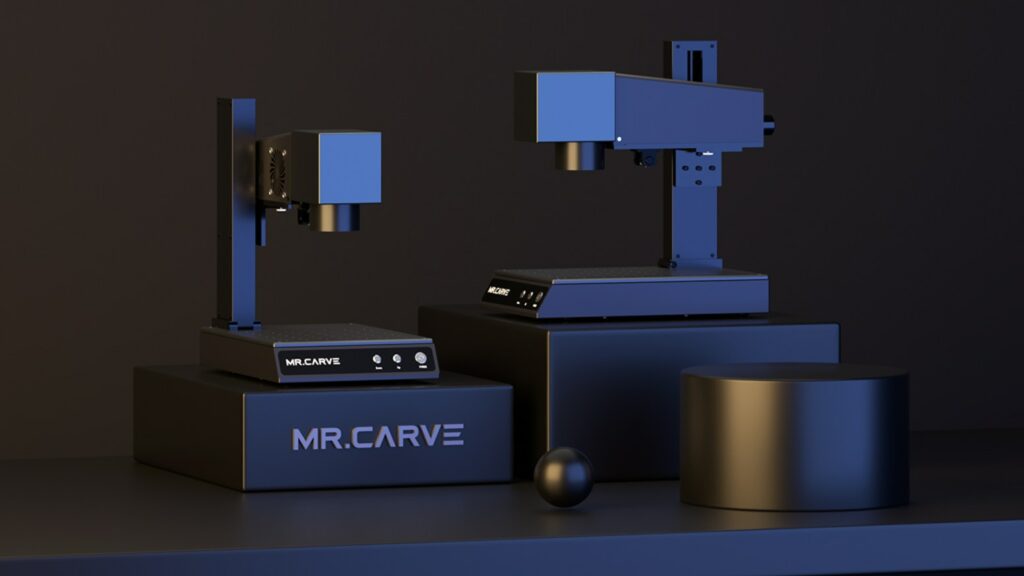 My mom always says that computers took up entire ROOMS when she was in college.
Which brings up 2 thoughts:
1. That's crazy.
2. How freakin' old are you, Mom?!
The point is, things change.
And when it comes to high-end laser engravers, things have stayed the same for WAY TOO LONG.
Most of them are bulky, slow, and more expensive than a 2012 Toyota Camry.
(That's pricey these days!)
M1 is a premium all-metal mini engraver that's 20x faster and 50x more accurate than the competition.
Its ultra-simple software makes engraving ANY design on ANY metal quick and easy.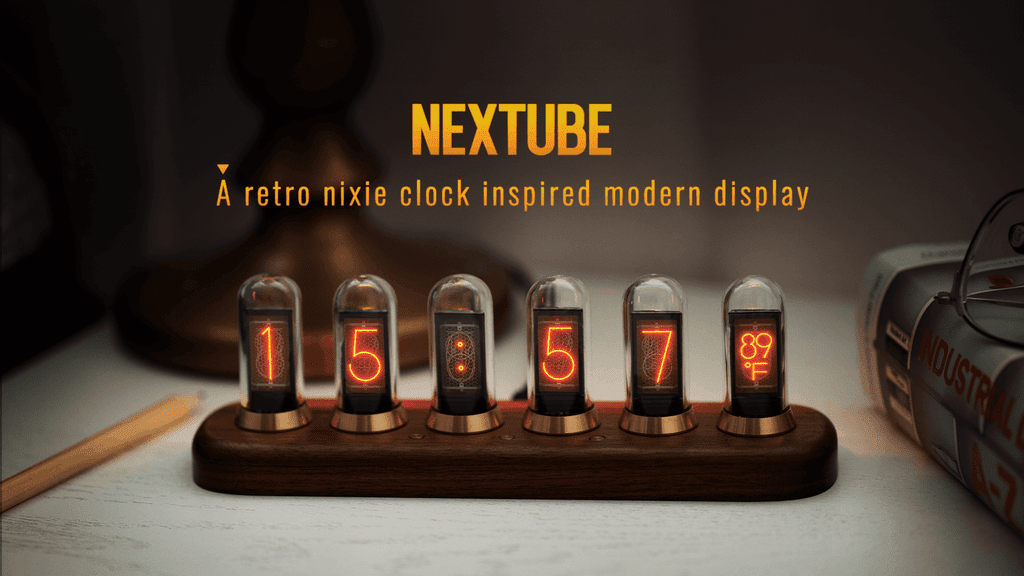 Fun fact:
Nobody reading this right now is over the age of 75.
How do I know that?
Simple:
It's nap time.
So unless you're a grumpy grandpa who got woken up early, you probably haven't seen ANYTHING like this before…
NEXTUBE is a modern clock inspired by old school Nixie tubes.
Keep it on your desk to track the time, weather, or simply remind yourself of the good old days.
Mine's 6 inches long…
Which I always thought was average.
Until I saw my neighbor's.
WOW.
My jaw DROPPED when he whipped his out — 17 inches!
Of course I'm talking about lighters.
(What were you thinking?!)
RocketFire is the FASTEST fire starter on the planet.
Its tri-flame tip ROARS to life instantly, lighting grills, fire pits, or campfires in the blink of an eye.

Roommate: "Dude, are you welding?"
Me: "Yup."
Roommate: "Where did you get that thing?!"
Me: "Kickstarter."
Roommate: "They have those on there?!"
Me: "YES DERRICK, YOU IGNORANT FOOL!"
Should I have used such harsh language?
No.
Should Derrick get his own YesWelder FIRSTESS™ MP200?
ABSOLUTELY!
It's a 5-in-1 welder and plasma cutter that will turn you into Tim "The Tool Man" Taylor in no time.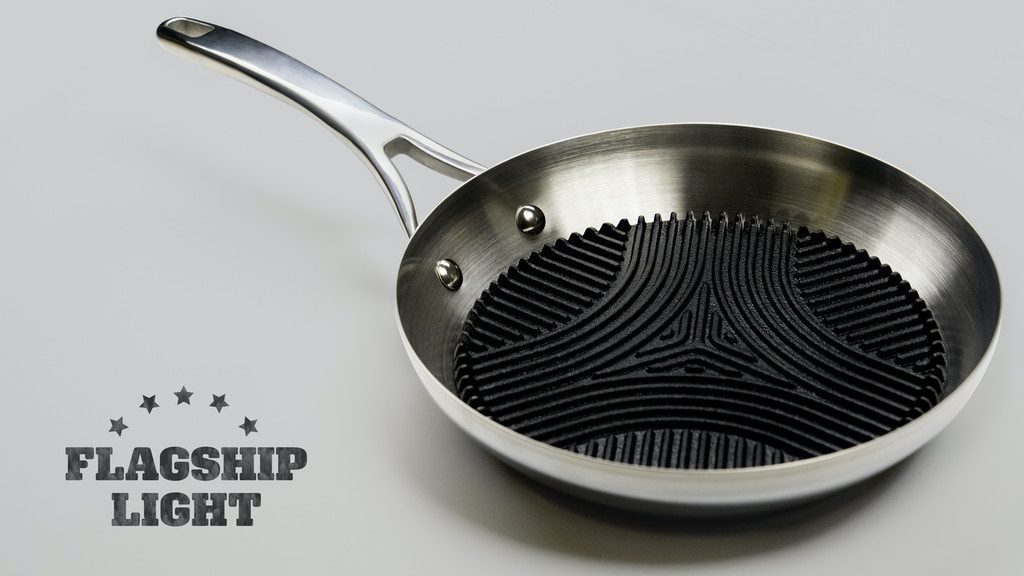 IT'S TOO HOT TO GRILL.
Take away my man card.
Burn my grilling license.
Arrest me for weather wimpiness.
BUT I'M NOT GOIN' OUT THERE.
Take the grill INDOORS with Flagship Light.
It's a compact disc that turns ANY pan into a cast iron grill.
So you can sear steaks without sweating your a** off.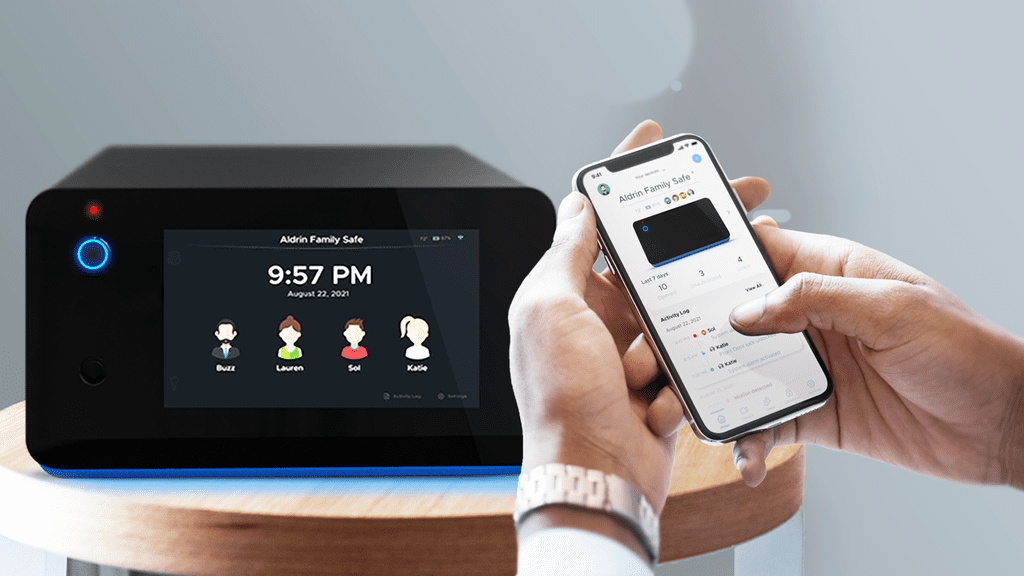 Uh-oh.
Some jackwagon just broke into your house…
Good thing your ferocious dog will fight them off!
Oh no…
The bad guy brought a new bone.
Fight back, Fido — FIGHT BACK!
With your first line of defense neutralized, it's time for a WAY better backup plan:
It's a thief-proof smart safe with remote lockdown, hidden cameras, and enough safety sensors to make Batman blush.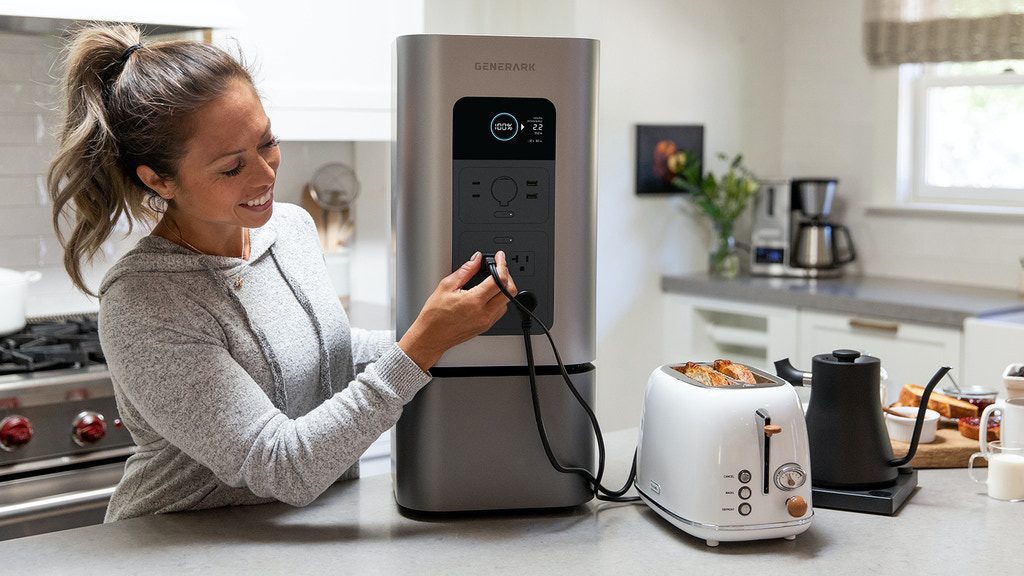 Uh-oh…
The power's out.
Bye-bye $200 worth of groceries.
Sayonara WiFi.
IT DOESN'T HAVE TO BE THIS WAY.
The Generark Solar Generator gives you up to 7 days of essential power for 99% of home appliances.
It holds power for 365 days, so it's instantly ready when you need it.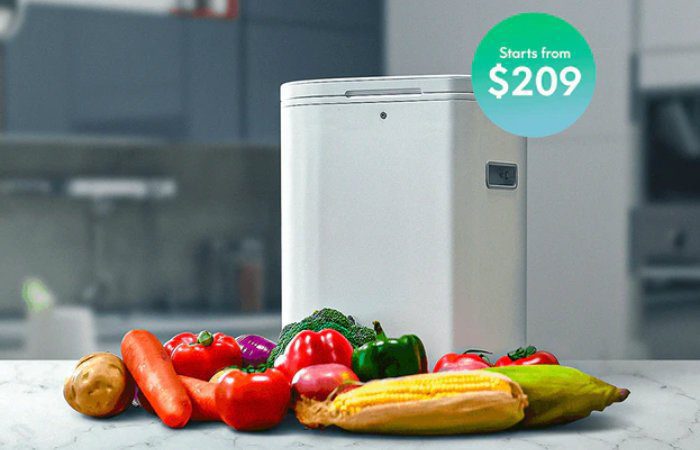 There are 2 kinds of people in this world:
1. Those who hate composting.
2. Those who REALLY hate composting.
Why?
Because it's time consuming, dirty, and smells like your college roommate's feet.
It's a modern countertop appliance that turns your leftovers into nutrient-dense fertilizer for your garden.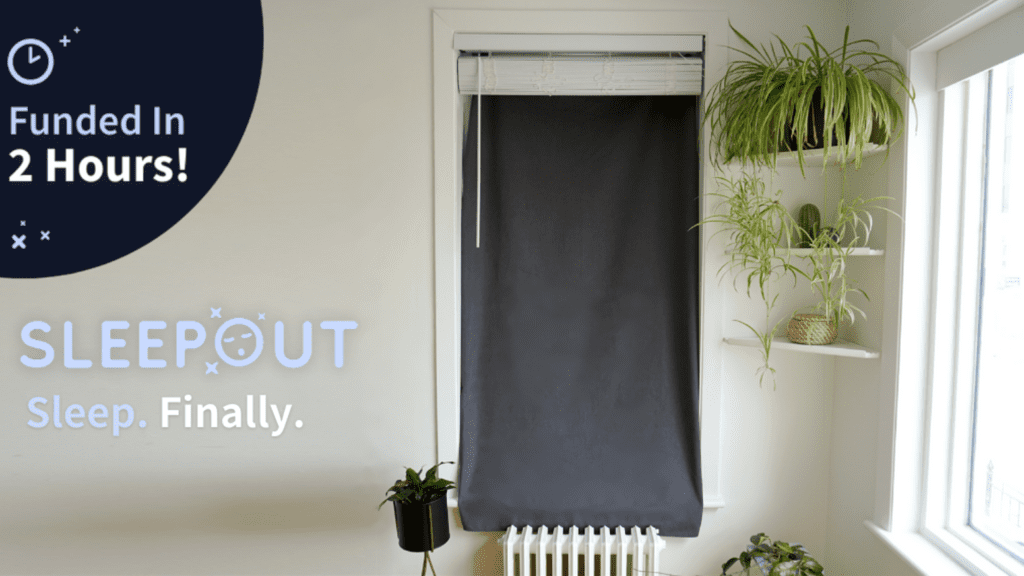 Sun:
"GOOD MORNING."
You:
"I'm still sleeping."
Sun:
"I don't give a sh*t!"
Sleepout STOPS the Sun in its tracks.
It's a 100% blackout curtain that makes being awakened at the crack of dawn a thing of the PAST.
Install it in seconds with ZERO tools to unlock a deeper, more peaceful sleep.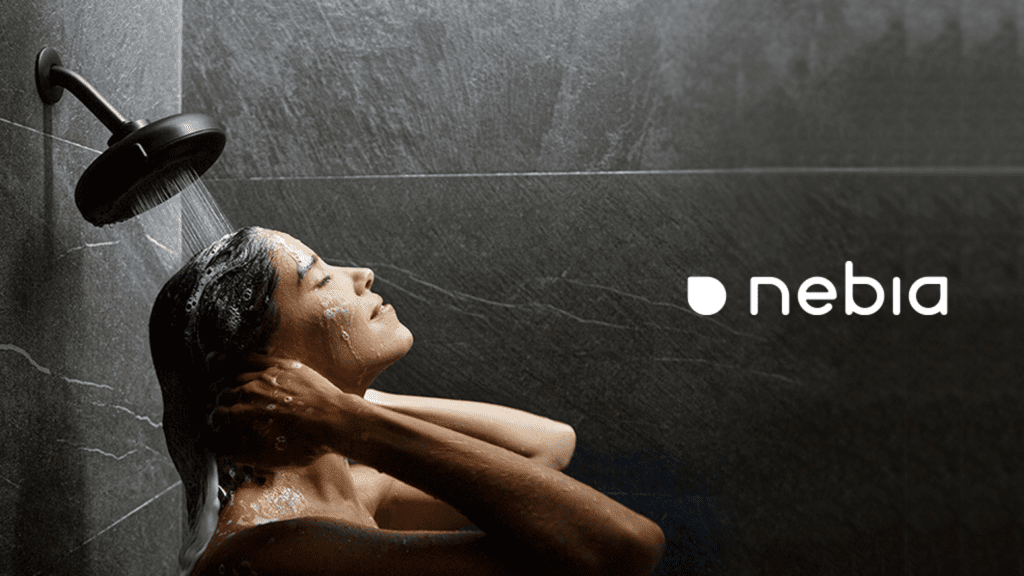 0%.
That's the percentage of people who like taking mediocre showers.
YOU DESERVE BETTER.
Nebia by Moen Quattro is the world's top shower system.
Its 4 spa-like sprays will make you feel like you're rinsing off under a Costa Rican waterfall.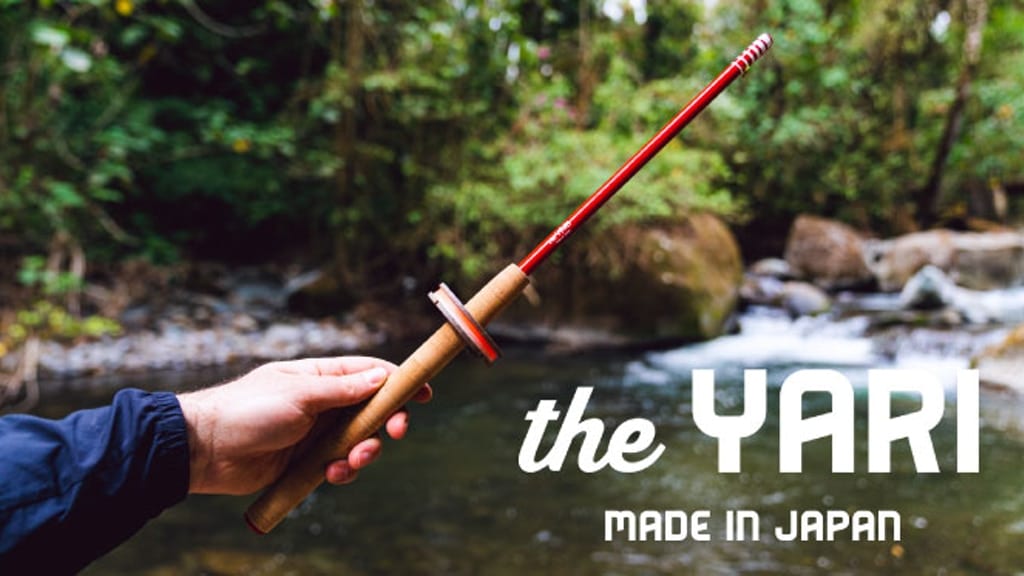 You in 2019:
"Man, I wish I could spend more time with my family."
You in 2021:
"GET. ME. OUTTA. HERE!!!!!!!"
There's no better escape than fishing, but you're gonna need a rod…
The Yari Rod is a smooth-casting beast that will help you land the fish of your DREAMS.
It's a whopping 12-feet long when fully extended, but collapses to under 2-feet for easy transport to your favorite stream.
At just 2.4 ounces, it offers the perfect flex to make catching ANY size fish a blast.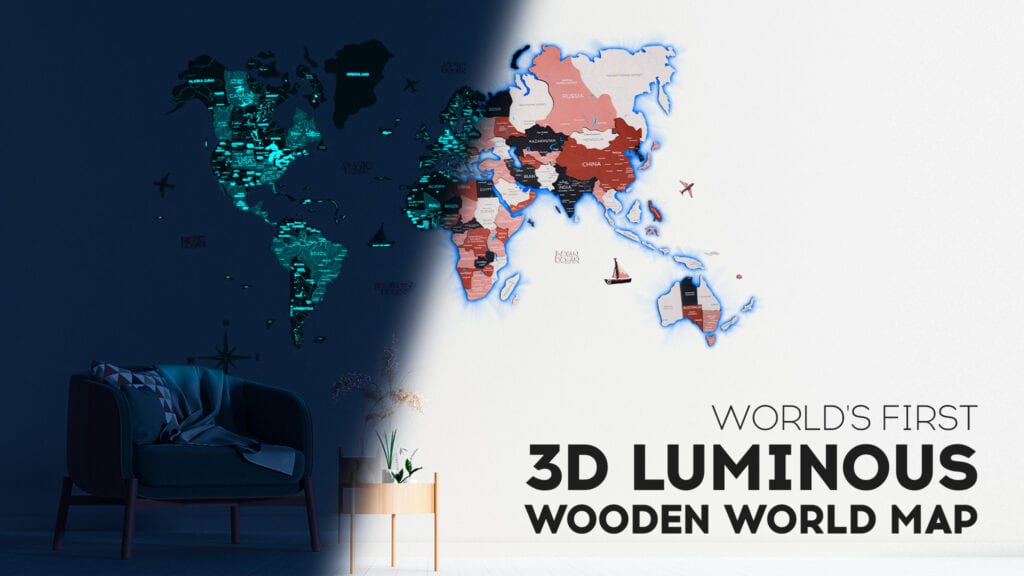 .A map highlighting last year's travel would be pretty boring…
"He's on the couch…. now to the fridge… now back to the couch!"
But travel is BACK.
Show it off with the 3D Luminous Colored Wooden World Map.
It's eye-catching wall art that completely TRANSFORMS any room.
Add your favorite pictures to its magnetic surface and watch the multi-color LED backlights dance when the lights go down.
The best part?
It's fun and easy to install.
(NO drilling and NO holes!)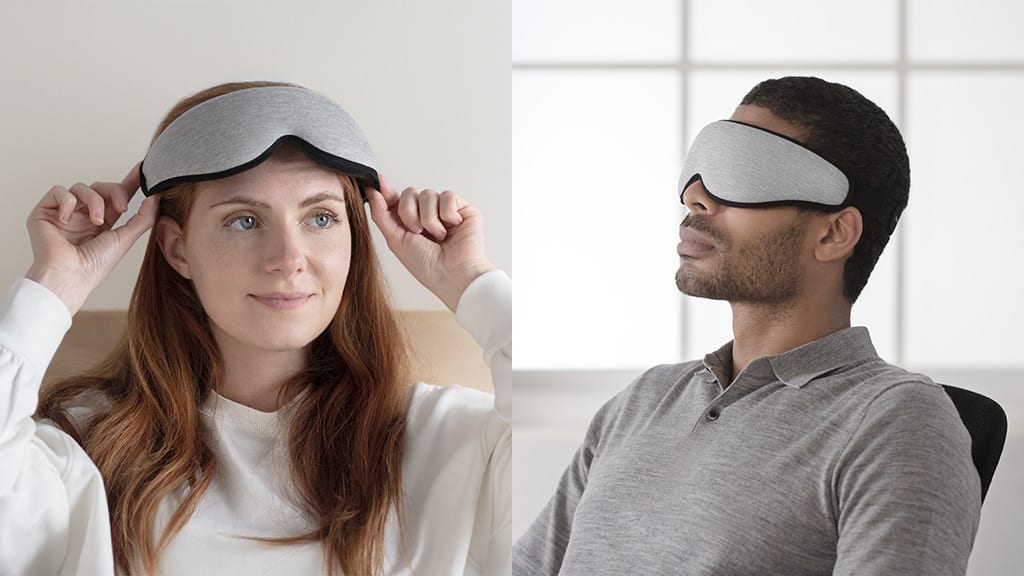 You just settled in for some much needed shut-eye on your 5-hour flight.
Then BAM.
The flight attendant whacks your knee with the beverage cart.
"Would you like a Coke, sir?"
**pained grunting**
"Ummm, ok."
Next, your seatmate decides to stream Planet Earth on full brightness.
Oh…
And they forgot their headphones.
Good luck sleeping with a water buffalo ambush going on outside your eyelids.
The point is, shutting out distractions is HARD.
Eye Mask by Ostrichpillow makes it easy.
It's a 100% blackout sleep mask featuring 6-layers of premium comfort that help you wake up feeling relaxed and fresh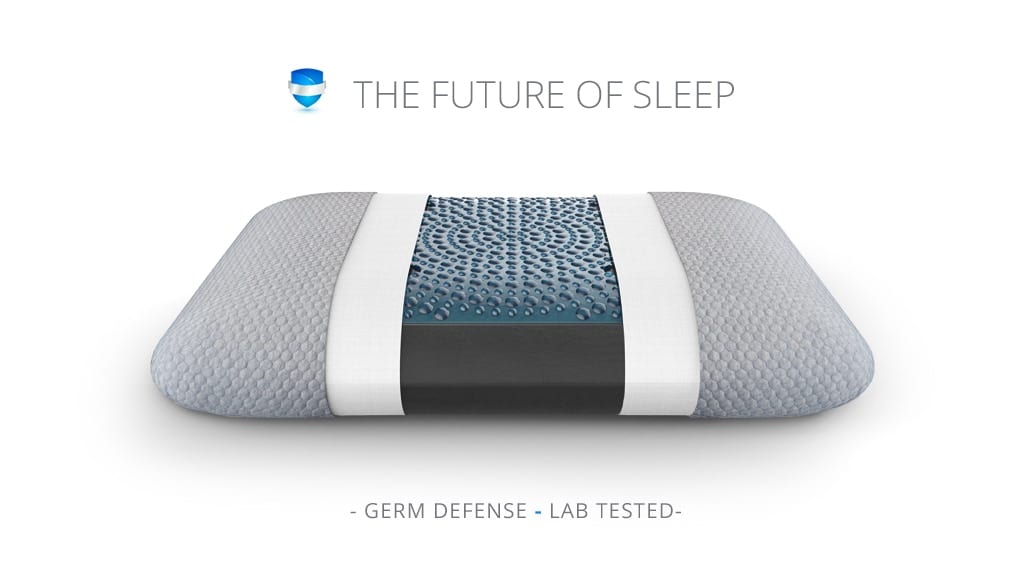 Alpha™ Pillow 2 is a carbon-infused memory foam pillow featuring pure silver fibers.
Its germ-defense technology gives you a fresh, clean place to lay your head every night.
An aqua gel membrane delivers cooling comfort to keep you sleeping peacefully ALL night long.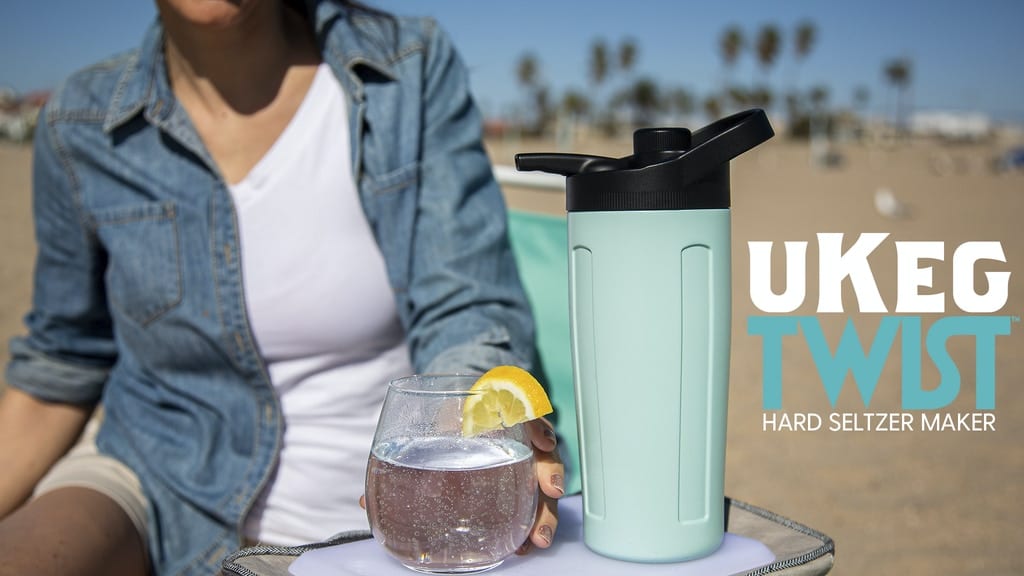 I never thought I'd say it…
But it's time for a beer break.
The uKeg TWIST Hard Seltzer Maker lets you make your own spiked seltzer AT HOME.
Just add one of the included fruity flavors, booze, and water — that's it!
Then twist, shake, and ENJOY.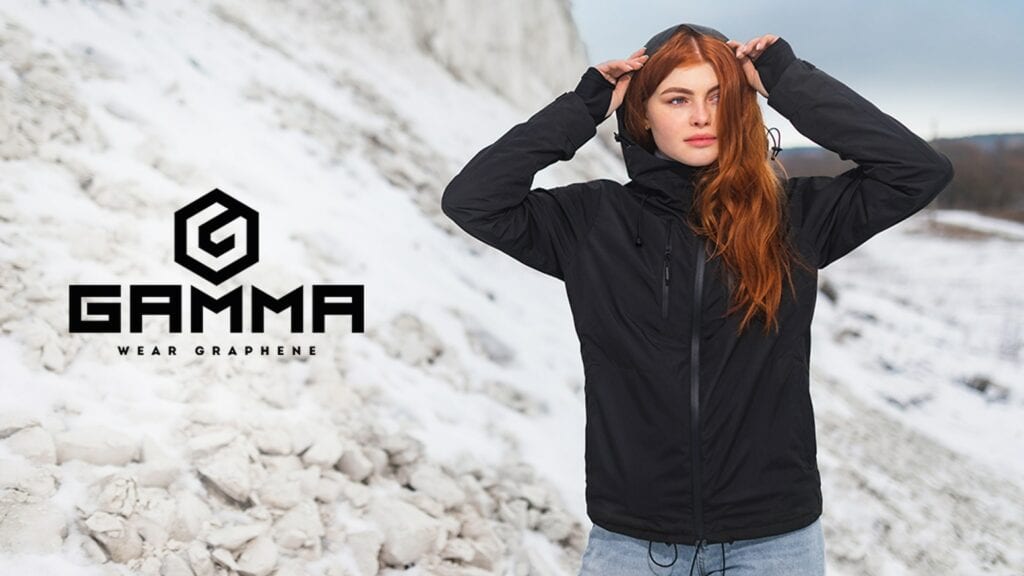 Check the label on your jacket…
– 80% cotton
– 15% polyester
– 5% human hair
What's the problem?
There's NO graphene.
(Also the human hair, that's weird.)
The GAMMA Jacket is a graphene-infused heated jacket.
It features thermoregulating tech that helps cool you down in summer AND retain heat in winter.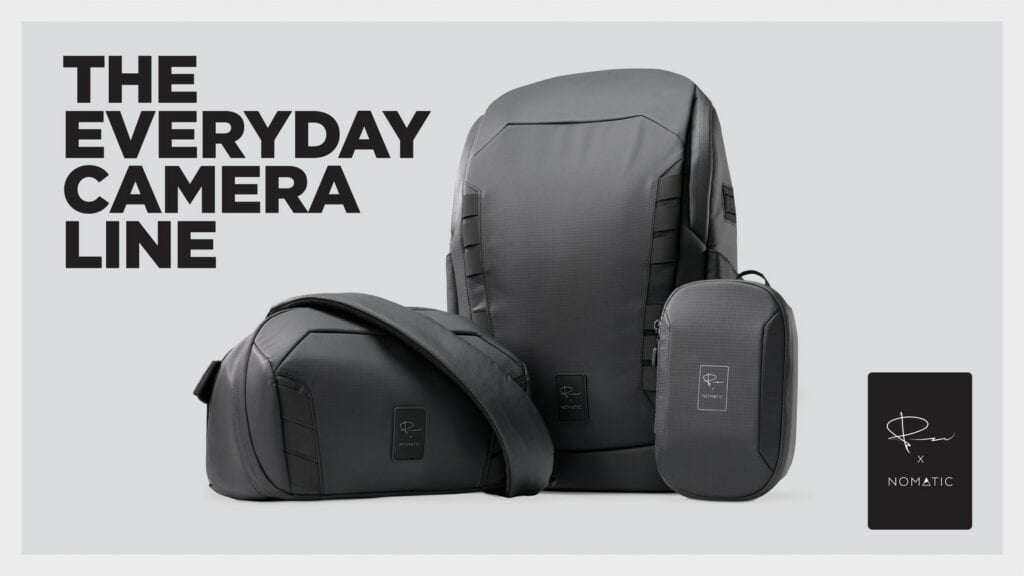 97% of photographers we spoke to LOVE The Everyday Camera Line.*
(*The other 3% told us to get off their porch.)
It's an epic collection of everyday camera essentials with 3 new components:
1. The McKinnon Camera Backpack
2. The McKinnon Camera Sling
3. The Camera Tech Organizer
All 3 work together to keep you (and ALL of your gear) 100% organized while shooting.
A customizable ladder system in the backpack uses simple, clean compartments to make sure everything STAYS right where you want it.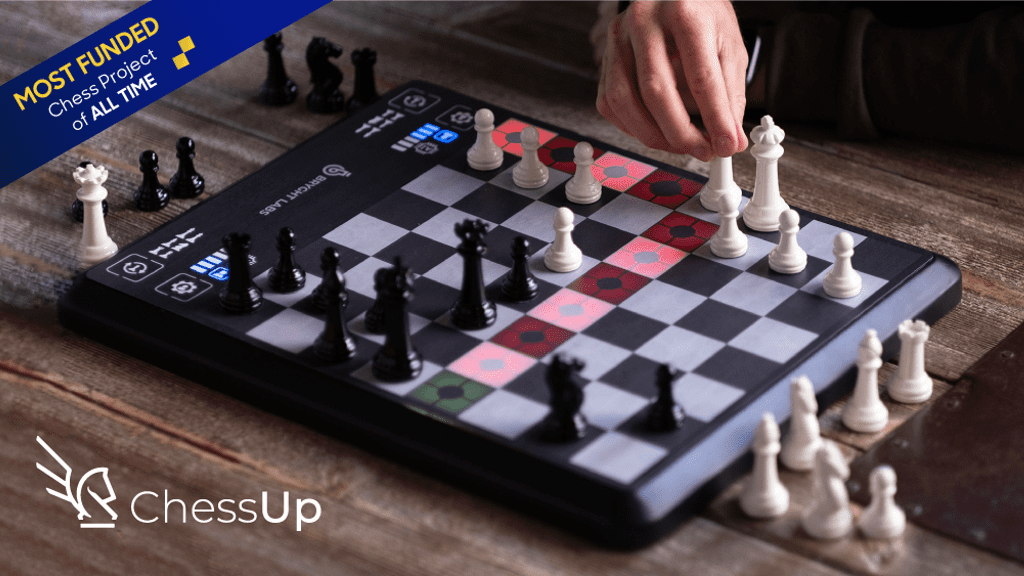 ChessUp is a smart chess board with a BUILT-IN instructor.
Its advanced AI reads the board to show you all of your options so you can make the BEST possible move.
(Like not trading your queen for a pawn 10 seconds into the game.)
From 1st-time player to chess MASTER, this guides your play to help you learn the game.
And FINALLY crush your overly smug roommate.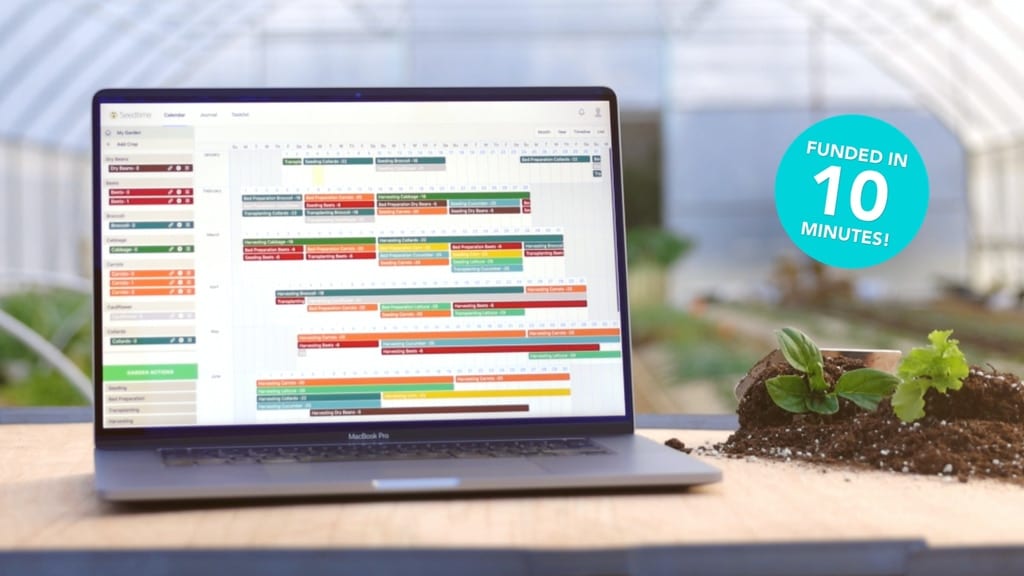 How did your garden do last spring?
1. Badly.
2. REALLY badly.
(I had a lone tomato plant that survived bravely for 3 weeks before a squirrel ripped it out of the ground with its savage little hands.)
MAKE THIS YEAR DIFFERENT.
It's a PERSONALIZED home gardening app that makes growing big, beautiful produce easy — no matter where you live.
It tells you when to plant, when to harvest, and everything in between based on YOUR garden's location.
Stop guessing and start knowing what to do to maximize your yield.
(And watch out for those greedy little squirrels.)
Hey man, what are you listening to?"
"Oh, uhhhh, some serious stuff, dude — hardcore rap, of course!"
**wipes away tear while playing "My Heart Will Go On" by Céline Dion**
WHATEVER you listen to with Sentien Audio, only YOU will hear it.
That's because this open-ear headset uses bone conduction technology that funnels unbelievably pure sound directly into your inner ear.
It doesn't use earpieces and DOESN'T block your ears…
So you can wear it comfortably all day long.
(While staying alert to what's around you.)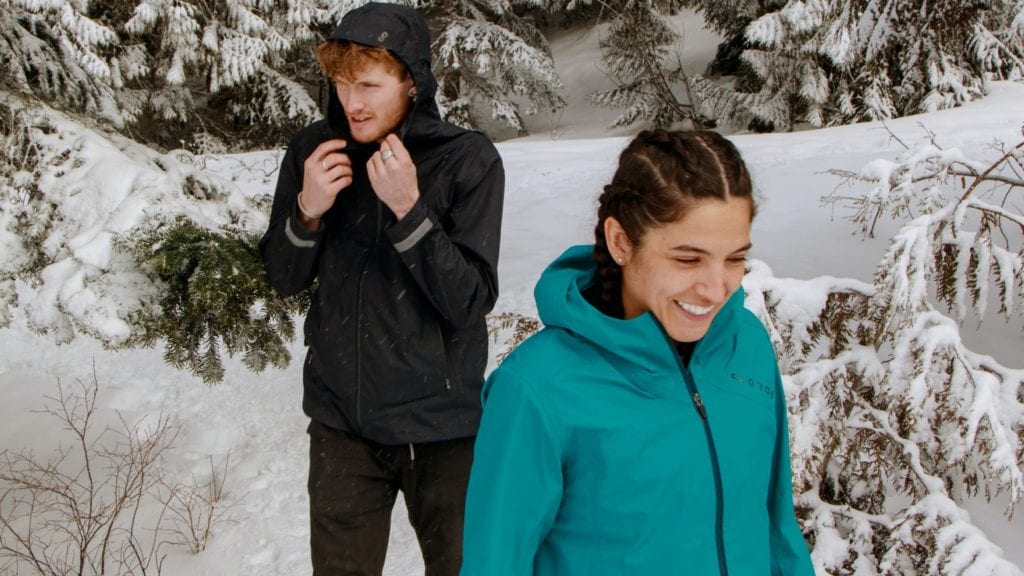 Will you ever experience temperatures that cold?
Holy crap I hope not!
But it's sure nice to know that the Gemini Jacket by OROS would have you covered if you got lost wandering around Antarctica.
It features NASA-inspired SOLARCORE® Insulation that offers crazy warm protection WITHOUT bulky layers.
From a -321°F liquid nitrogen blast to the whipping winds on top of a mountain, this jacket protects you like NO other.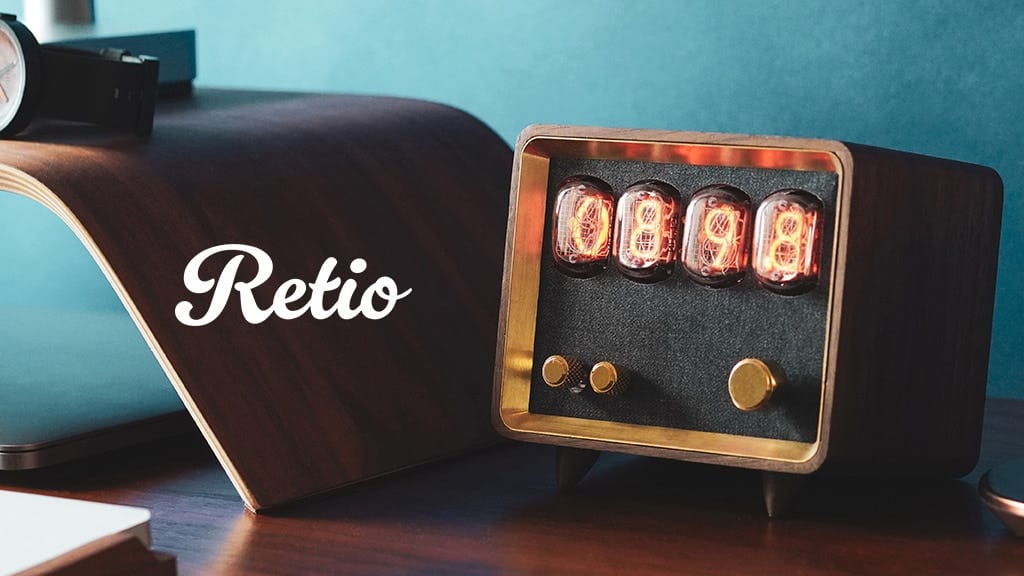 Think back to the FIRST song you remember hearing on the radio…
"Baby One More Time" by Britney Spears?
"Lose Yourself" by Eminem?
"Symphony No. 9" by Beethoven?
(Wait… how old are you?!)
Whatever it was, transport yourself back to simpler times with Retio.
It's a retro radio speaker handcrafted in California from American black walnut, 360 brass, and vintage Nixie tubes.
Yes, it looks and sounds great.
But Retio is designed to be MORE than a top-tier speaker.
It's meant to bring back memories from a time that's gone but not forgotten…
When we'd gather around the radio, shut our eyes, close our mouths, and listen.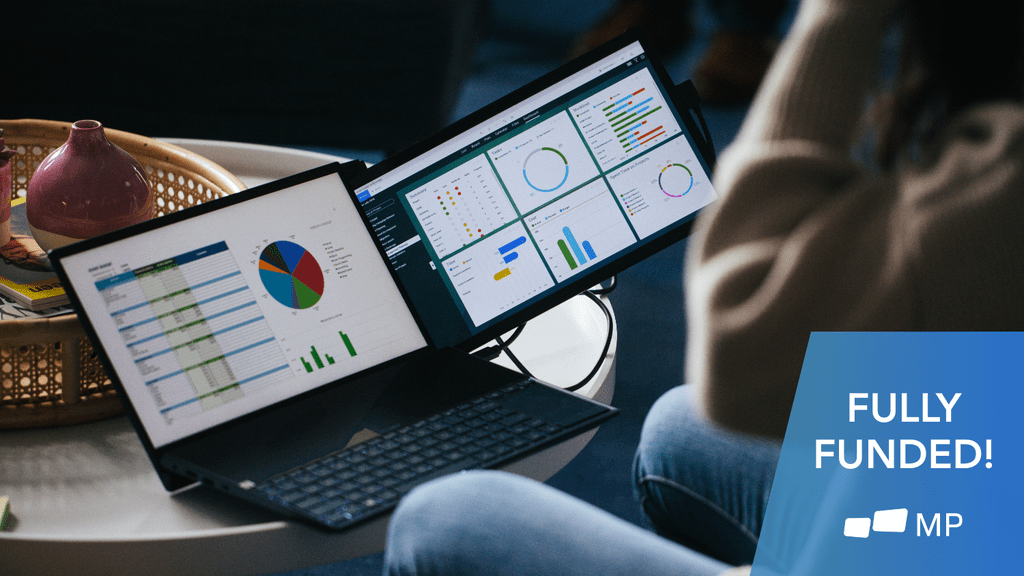 Imagine having an EXTRA laptop screen to watch March Madness!
What's that?
Your boss can read your emails?!
Imagine having an EXTRA laptop screen to get more work done!
DUEX Lite & DUEX Plus get the job done.
(No matter how you use them.)
These lightweight monitors easily attach to ANY laptop and give you INSTANT access to a sleek 2nd screen whenever you need it.
The ultra-crisp display is perfect for watching buzzer beaters updating spreadsheets.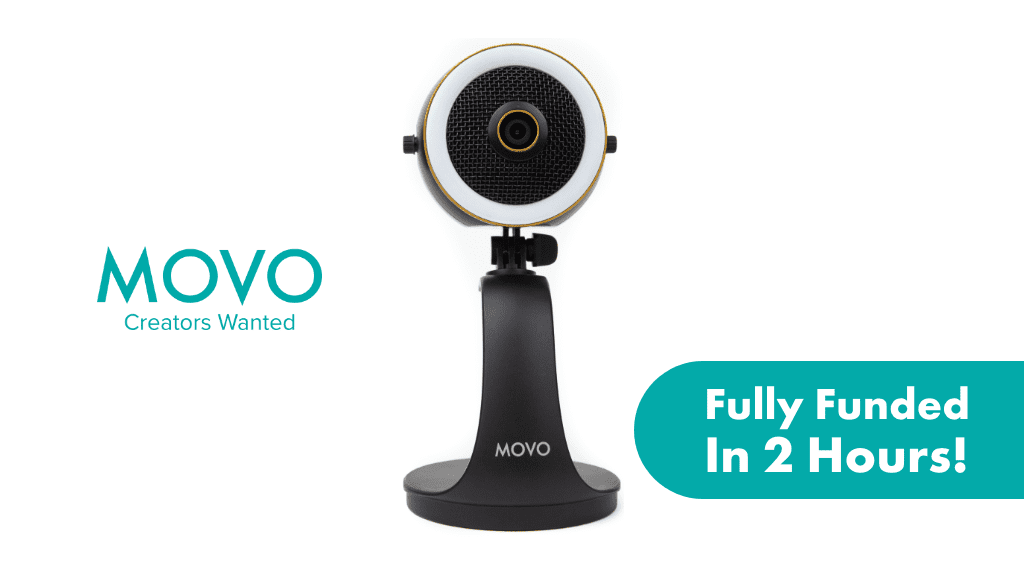 What you said:
"I want more money, Joe."
What your boss heard:
"I want to lick you, toe."
The Movo WebMic 4K Pro can't help you recover from such a disaster…
But it CAN make sure it never happens again.
It's a 4K webcam that unlocks crystal-clear video AND premium sound.
No more grainy feed.
No more muffled sound.
Just crisp, clear audio and video EVERY SINGLE TIME.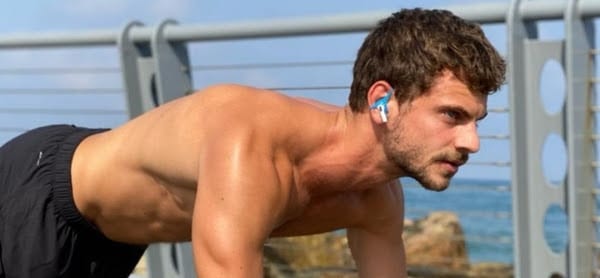 One second you're just a few strides away from finishing 3-miles on the treadmill…
The next you're overhearing the tail end of a convo about the guy's "strange rash" on the machine beside you.
What happened?
Your earbuds fell out!
Keepods keep your earbuds where they BELONG — in your ears.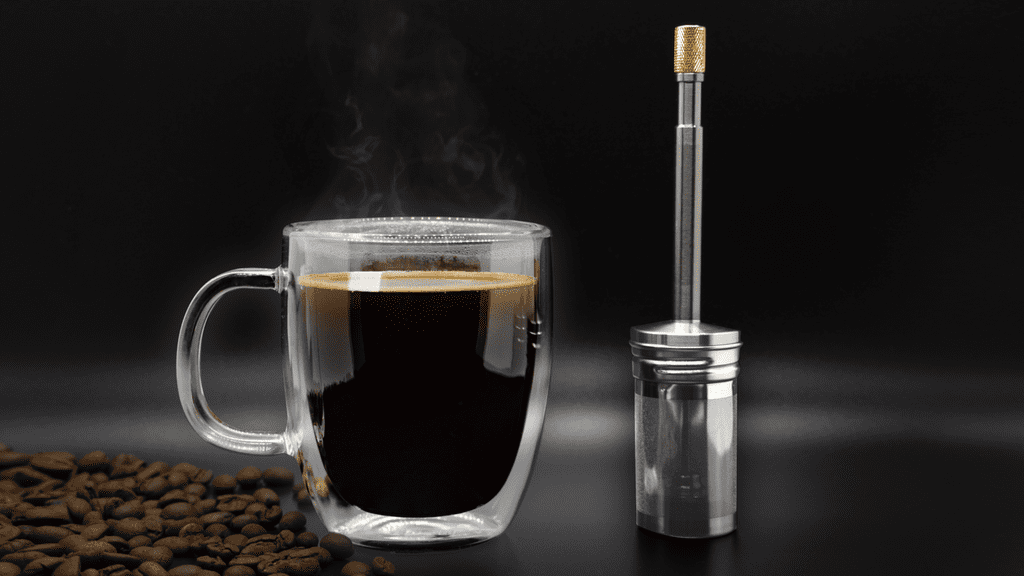 "#1 Dad"
"World's Best Boss"
"Slightly above average employee at dead end job that I hate"
(That last one hit a little too close to home.)
WHATEVER is written on your favorite mug, fill it up with this:
It brews delicious coffee DIRECTLY in your favorite mug.
No capsules, no paper filters, and absolutely NO MESS.
Just fill it up, drop it in, and stir for a few seconds…
THAT'S IT.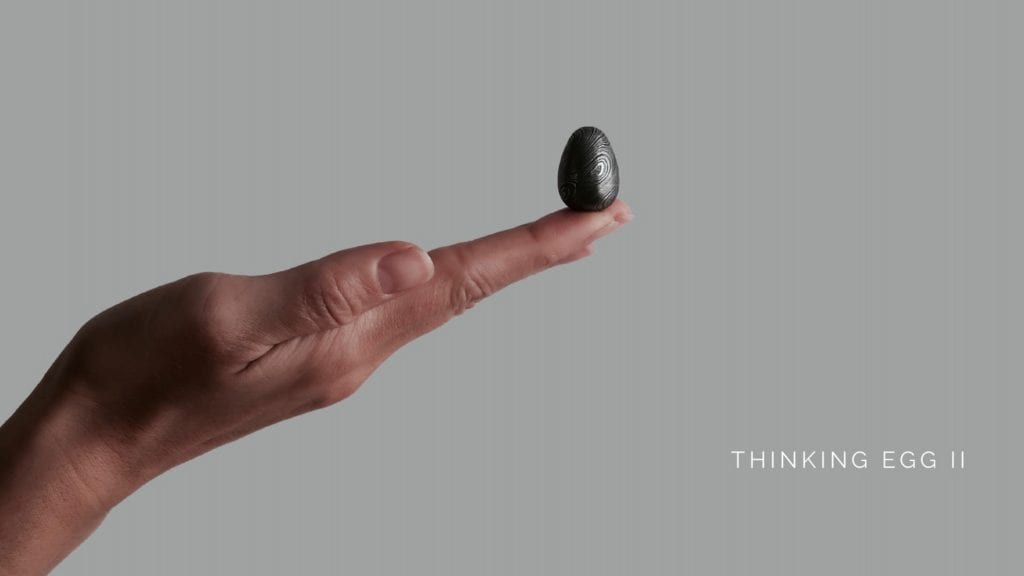 Relax your mind.
Let it wander…
You are not at home for the 137th straight month.
Your boss is not, "up your a**."
And your hair is no longer leaving you.
You are on a beach.
A mountain.
A glorious riverside resort.
THAT is the power of positive thinking and the magic behind Thinking Egg II.
These ultra-relaxing pods have calming, smooth surfaces that remind you that it's ok to slow down.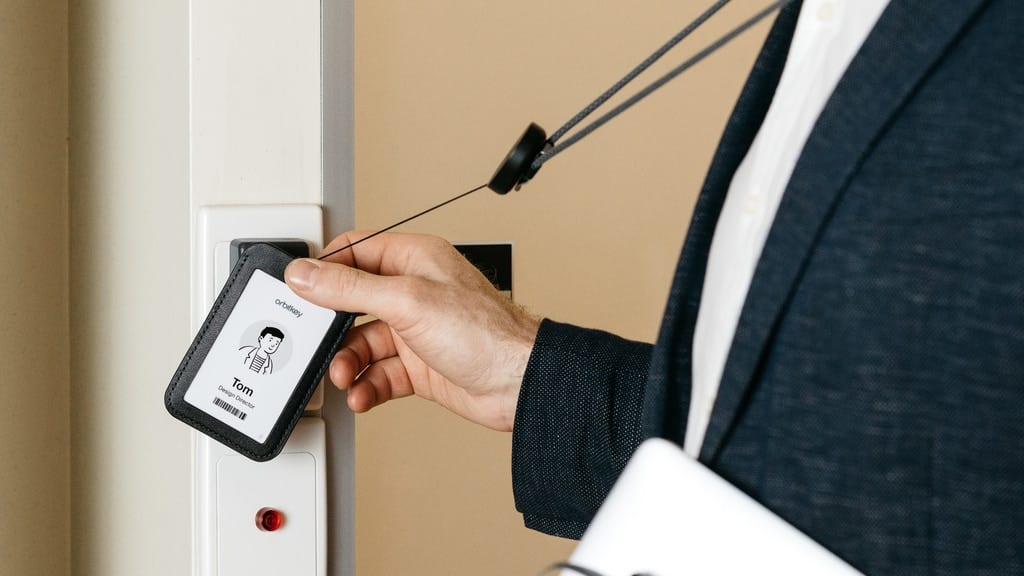 Say cheese!
Does your ID make it look like you belong on an episode of America's Most Wanted from 1999?
Join the club.
(Yes, I had a front mullet, ok?!)
Unflattering ID pics are nothing new, but now you can actually DO SOMETHING ABOUT IT.
The Orbitkey ID Card Holder System is a refreshingly MODERN upgrade over standard card holders.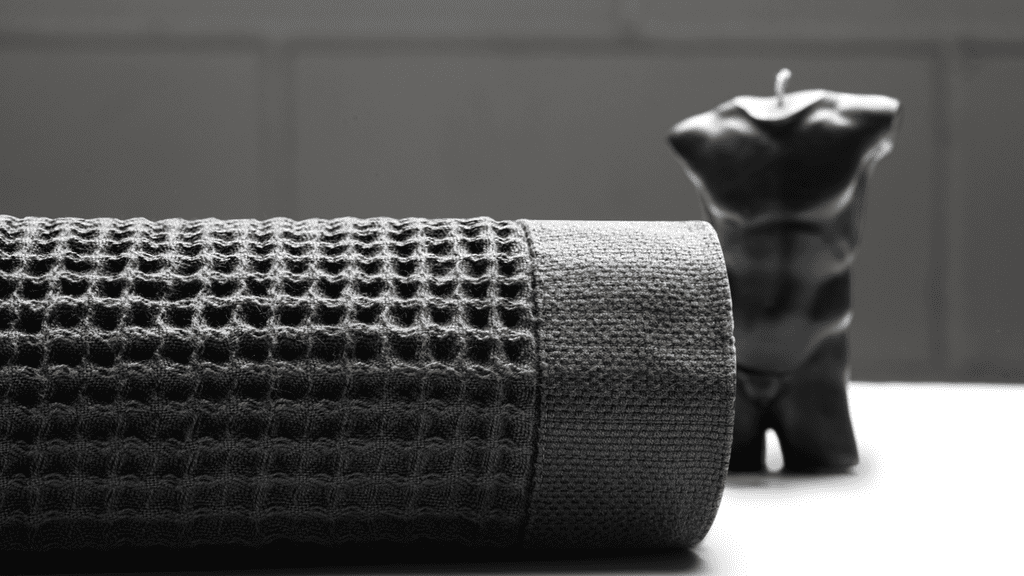 Stinky.
Wrinkled.
Oddly damp come morning.
Surprisingly, I'm NOT talking about your ex.
It's your old bath towel that's the problem!
The Bath Towel by Casamera is an Egyptian honeycomb towel fit for the gods.
Its luxurious woven fabric wraps you in a warm cocoon of comfort the second you step out of the shower.
"It's not you, it's me!"
That's what you've been telling everything in your closet since last March.
Little do your trusty blue jeans know…
YOU'RE ABOUT TO REPLACE 'EM.
EcoTrek Trail Pants are the all-day pants your legs have been waiting for.
Their Blue Ocean Fabric is built to withstand ANYTHING and look good doin' it.
An easy-taper fit lets your backside breathe without making it look like you taped 2 parachutes to your ankles.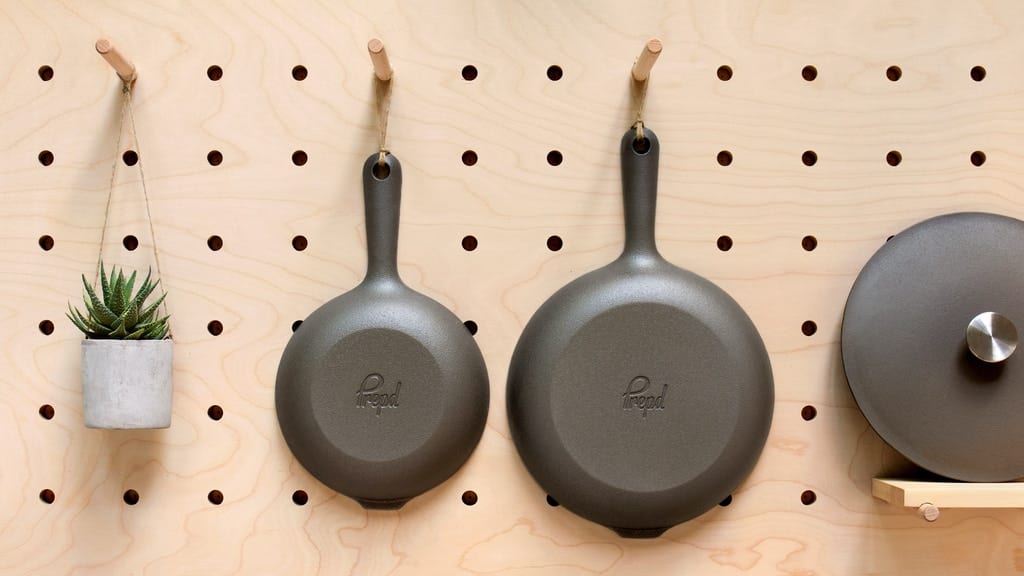 "Oh, uh, yeah — that's definitely a good pan." -shady pan salesman at Target
Problem #1: Target doesn't have pan salesmen.
Problem #2: Stop buying pans from stores that also sell diapers!
Let's face it:
EVERY pan claims to be light and non-stick.
But most of them couldn't sear a steak to save their lives.
The Prepd Chef Skillet is a versatile upgrade that helps you cook like NEVER before.
"Just point and click, how hard could it be?!"
Uh, really hard.
That's why the average photographer's night shot looks more like a spilled can of black beans with a few mini-marshmallows sprinkled on top.
Polaris doesn't take the perfect picture for you…
But it comes pretty darn close.
This smart electric tripod head captures stunning sunsets and stellar night skies whether it's your first shoot or you're a seasoned pro.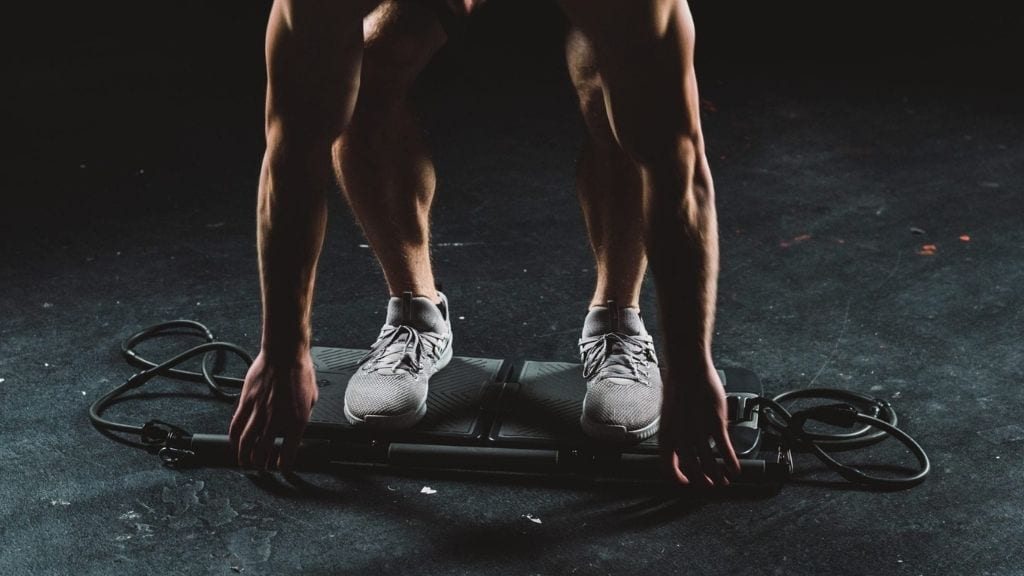 Home gyms from the '90s had 3 things in common:
1. A celebrity endorser (hello, Chuck Norris).
2. A MASSIVE footprint.
3. A 17-hour set-up time.
30 years later, the EVO Gym proves that A LOT has changed.
It's a lightweight, compact, portable gym that offers a full-body workout with up to 300 pounds of resistance.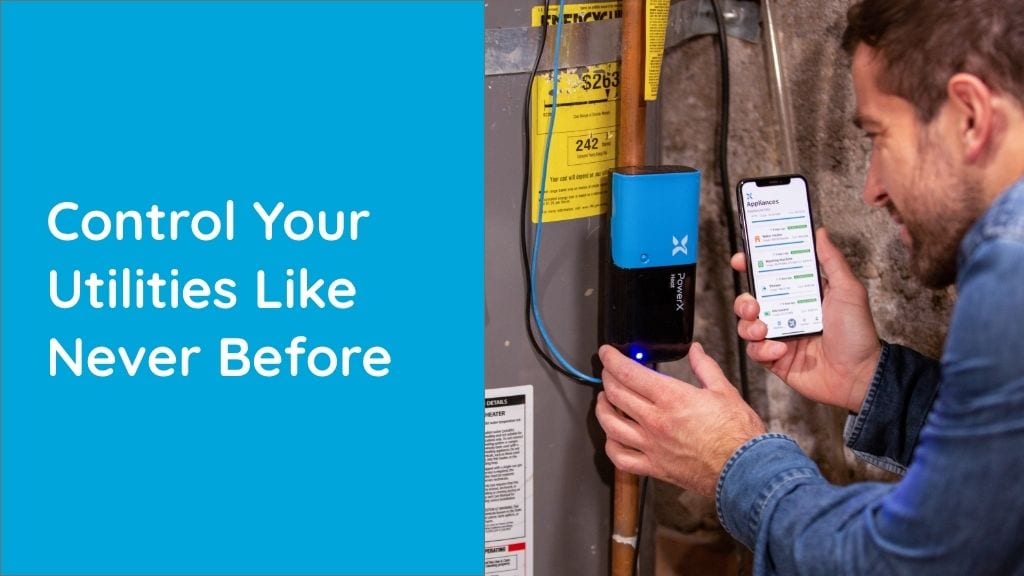 Here's a quick poll of the most hated things in America:
#3 — Speed limits.
#2 — Beets.
#1 — Utility companies.
Why?
Because instead of charging you something reasonable, they're like NAH FAM:
"LET'S HIT 'EM WITH ALL WE GOT!"
Flip your utility company the bird with the PowerX Energy Suite.
It's a SIMPLE way to drastically reduce your utility bills.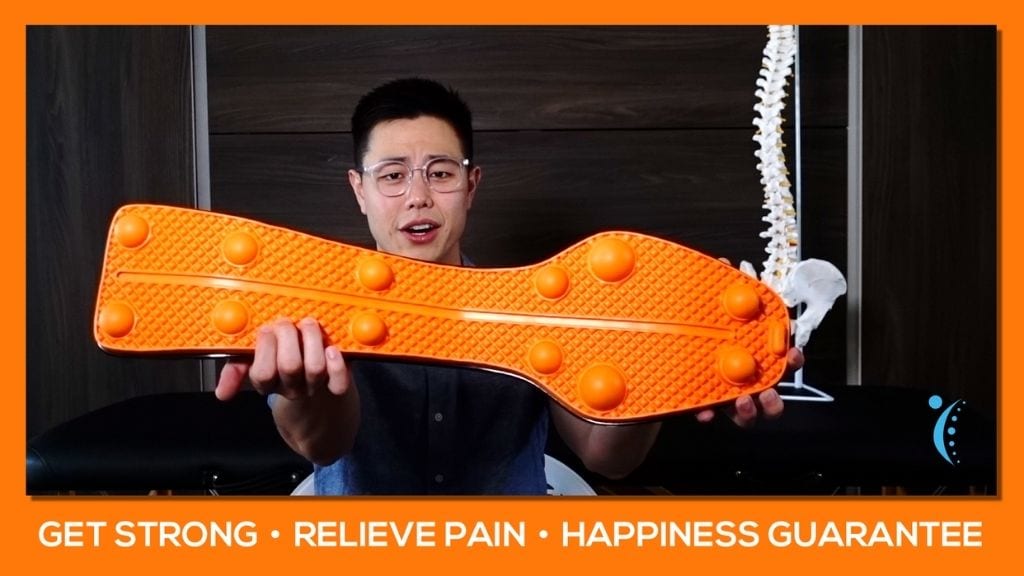 Dr. Aaron Fu is a back EXPERT.
(He's worked on thousands of 'em.)
So when patient after patient asked for help, Dr. Fu got to work.
When you've tried everything, try this:
It specifically targets trigger points in your neck, shoulders, and lower back to promote NEUTRAL spine alignment.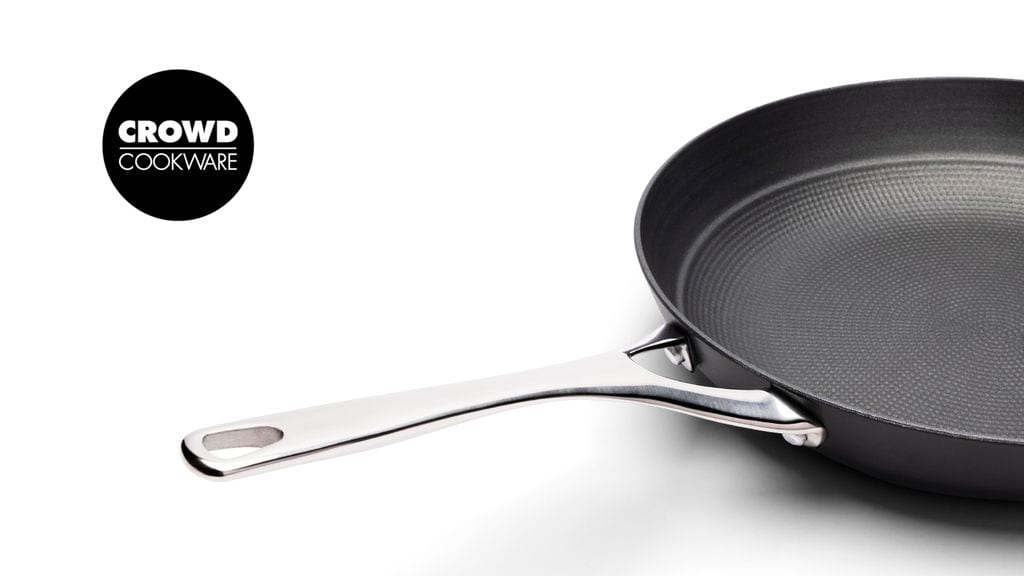 Here's how you get KITCHEN-RICH:
It's a chef-grade masterpiece that will change the way you cook.
The naturally non-stick honeycomb design will have your eggs flipping more freely than a diving contest at a nudist beach.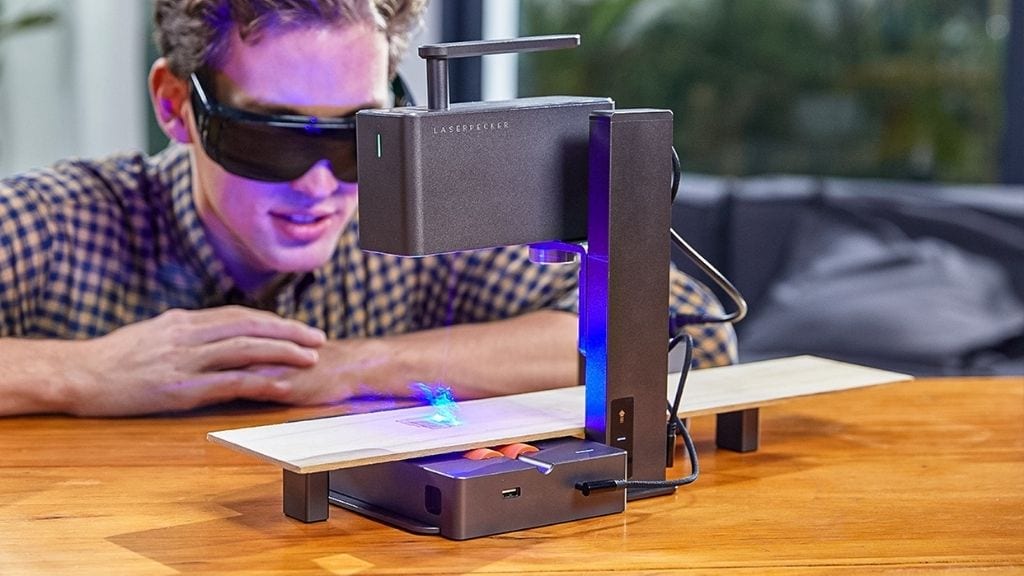 Can LaserPecker 2 create world peace?
Well, no.
(It lacks the diplomatic skills…)
But it CAN turn you into a laser engravin' MACHINE!
This high-speed PORTABLE engraver sets up in seconds because it's actually EASY TO USE.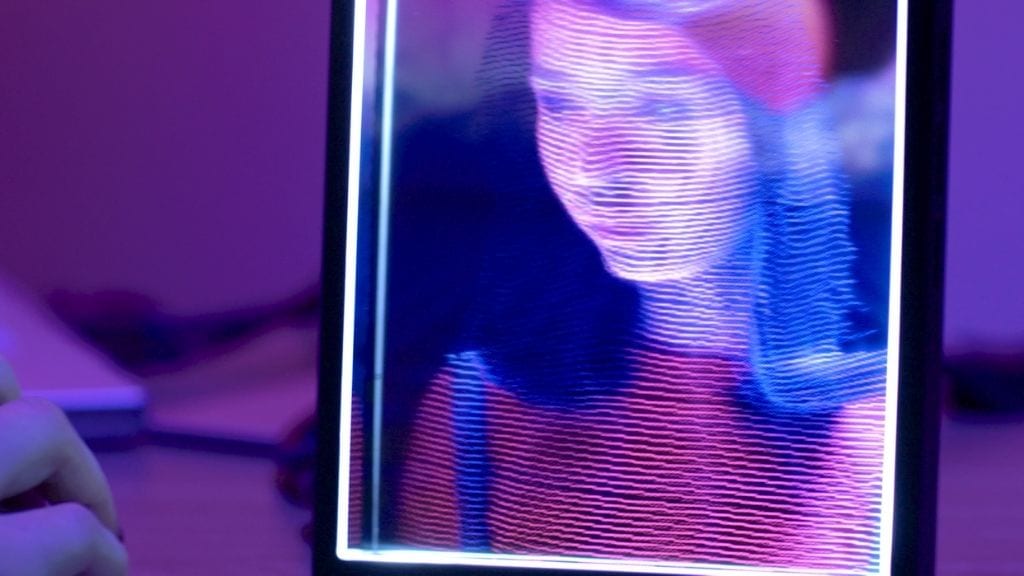 What's the ONE thing you'd save in a fire?
— your goldfish
— your roommate
— your Looking Glass Portrait
It lets you create stunning holographic displays with ZERO programming skills.
All you need is your phone's portrait mode…
You can even record holographic VIDEO.
Some say it's not "healthy" to stay on the couch for 297 straight days…
But what the heck do they know?!
The Couch Console ensures that you'll NEVER have to leave your cushioned throne.
It's a snack holdin', spill savin', space makin' BEAST that will change the way you chill, work, and game forever.