These 2022 Kickstarter projects DOMINATED the competition on their way to crowdfunding riches.
See what made these hot Kickstarter projects stand out from the pack:

This ultra-slim GPS tracker keeps tabs on all your stuff
Let us pray: Phone. Wallet. Keys.
Prayer sound familiar? You might be one of the nearly 25% of Americans who regularly lose track of their phone, wallet, house keys, glasses, headphones, remote, suitcase, kids' binky, or even their pets. 😱
Keep your sh*t together (literally) with the Seinxon GPS Finder Card.
This slim, Bluetooth 5.2-enabled tracking card works with both Apple and Android to keep you connected to your stuff. When your phone leaves the vicinity of your item, you'll get a notification. (And when you lose your phone, you can use your other devices to find it.)
Trigger a flashing LED and alarm to reveal where small items are hiding. Seinxon even protects your credit cards with built-in RFID-blocking tech! Amen.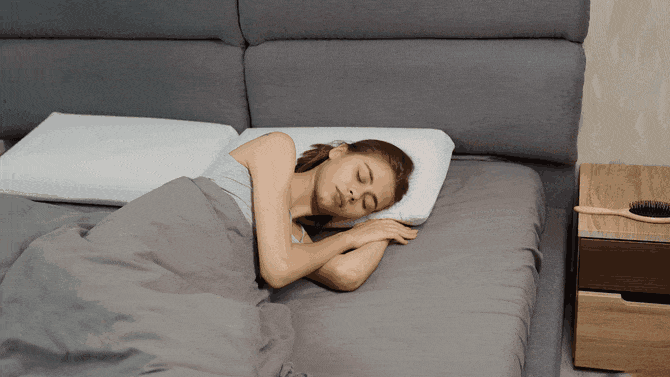 This graphene-infused pillow is antibacterial, cooling, and universally comfy
Has your pillow gotten heavier over the years? Bad news: That weight is allllll dead skin, mites, and Face Trash™.
If that sentence 👆will give you nightmares, maybe try the Bantal Pillow.
This self-cleaning, super-comfy pillow is designed to support your head, neck, and spine in any sleeping position. Its graphene-infused foam circulates air to give you a cooler, more restful night — while maintaining its shape longer than other memory foam pillows.
Bantal also comes with a bamboo lyocell cover woven with silver. These silver threads naturally fight acne-causing bacteria, mites, and mold for cleaner sleep, wash after wash.
Go ahead. Go to sleep tonight without the Bantal. When you wake up with a sore neck, stuffy nose, and cheek zits, the link will be right here.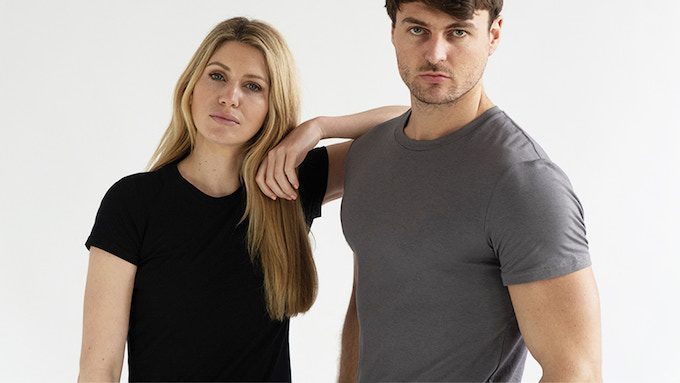 These self-cleaning silver-infused T-shirts keep you looking AND smelling fresh
I assume some people aren't hideous stinkmonsters with B.O. that destroys their shirts in 3 hours or less. But I can't say for sure, because I *am* a hideous stinkmonster with un-vanquishable B.O.
That is, until I came across Silver Tees. These T-shirts kill B.O. and bacne at their sweaty, bacteria-laden source (AKA your skin). That means fewer laundry loads, longer wear times, and nobody visibly wincing when you lift your arm to grab a subway strap.
A blend of soft-n'-cozy cotton, naturally antibacterial silver threads, and just a smidge of Spandex give these tees the power to kill 650+ germs on contact — no matter how much you sweat.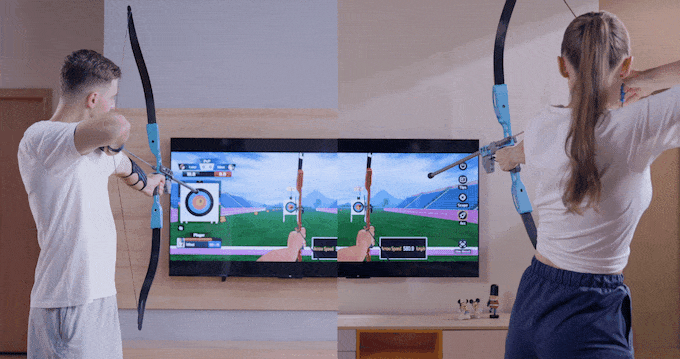 This smart virtual archery range brings the Hunger Games to your home
Historically, to become a great archer, you needed either a spacious range, or a shocking disregard for human life.
But with Wonder Fitter's smart virtual archery kit, you can get nocked up in the comfort of your own home. 😉 The system pairs a real recurve bow and blunt arrows with revolutionary high-tech sensors, Bluetooth, and a mobile app for accurate long-range archery right in your living room. 
Choose from multiple games and training modes, and fire away without damaging your TV or your pride! No Katnisses were harmed in the making of Wonder Fitter.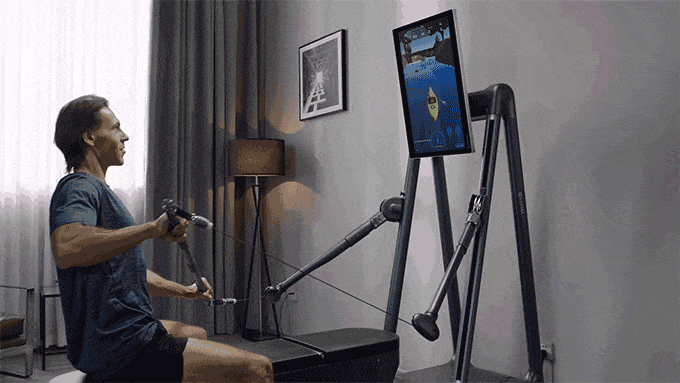 This AI home gym combines strength programs, nutrition guidance, and fun fitness 
I have formally petitioned the Fitness Gods to stop making it so easy to work out at home. They're obviously not listening… 
Because the Gymera AI Home Gym just dropped. And this thing mashes the absolute cutting edge of home workout technology into one foldable, freestanding festival o' fitness.
Combining digital weights (with up to 220 pounds of resistance), a 27" 4K touchscreen display, and a removable mirror, the Gymera is packed with programs. Go for traditional strength training, or try motion-sensing "FunFitness" workouts like surfing, rowing, soccer, and more. 
There's also a camera and mic for group workouts, sweat-free voice and gesture control — and for truly customized workouts, you'll start with an AI analysis of your strength and posture.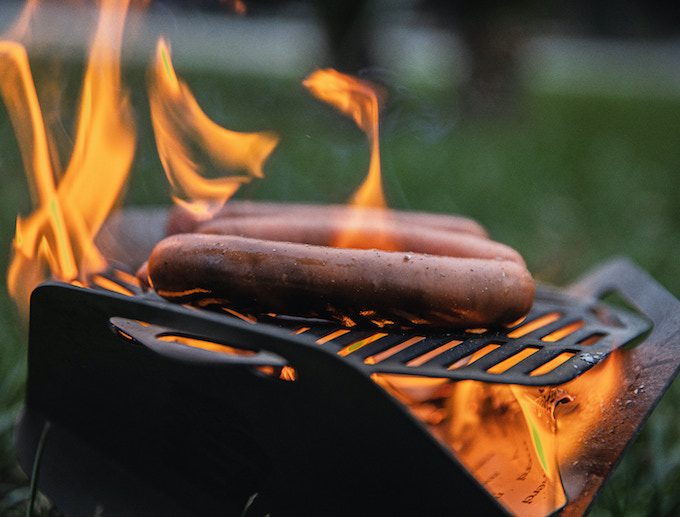 This ultralight camping grill folds flat into an envelope 🤯
Moment of silence for all the delicious burgers, hot dogs, and s'mores forever lost to makeshift campfire grills. RIP. 
Those tragedies never have to happen again with the PACOFIRE titanium camping grill.
This ingenious portable grill might be mankind's greatest engineering triumph yet. 4 slim pieces of food-grade titanium slot seamlessly together to create a rock-solid grilling surface that assembles in seconds, cooks evenly, and even shields your fire from wind.
When you're done? The PACOFIRE cools down in 5 minutes and folds flat into an envelope. The whole shebang somehow weighs less than a can of beer. And you're already bringing 6 of those. 😉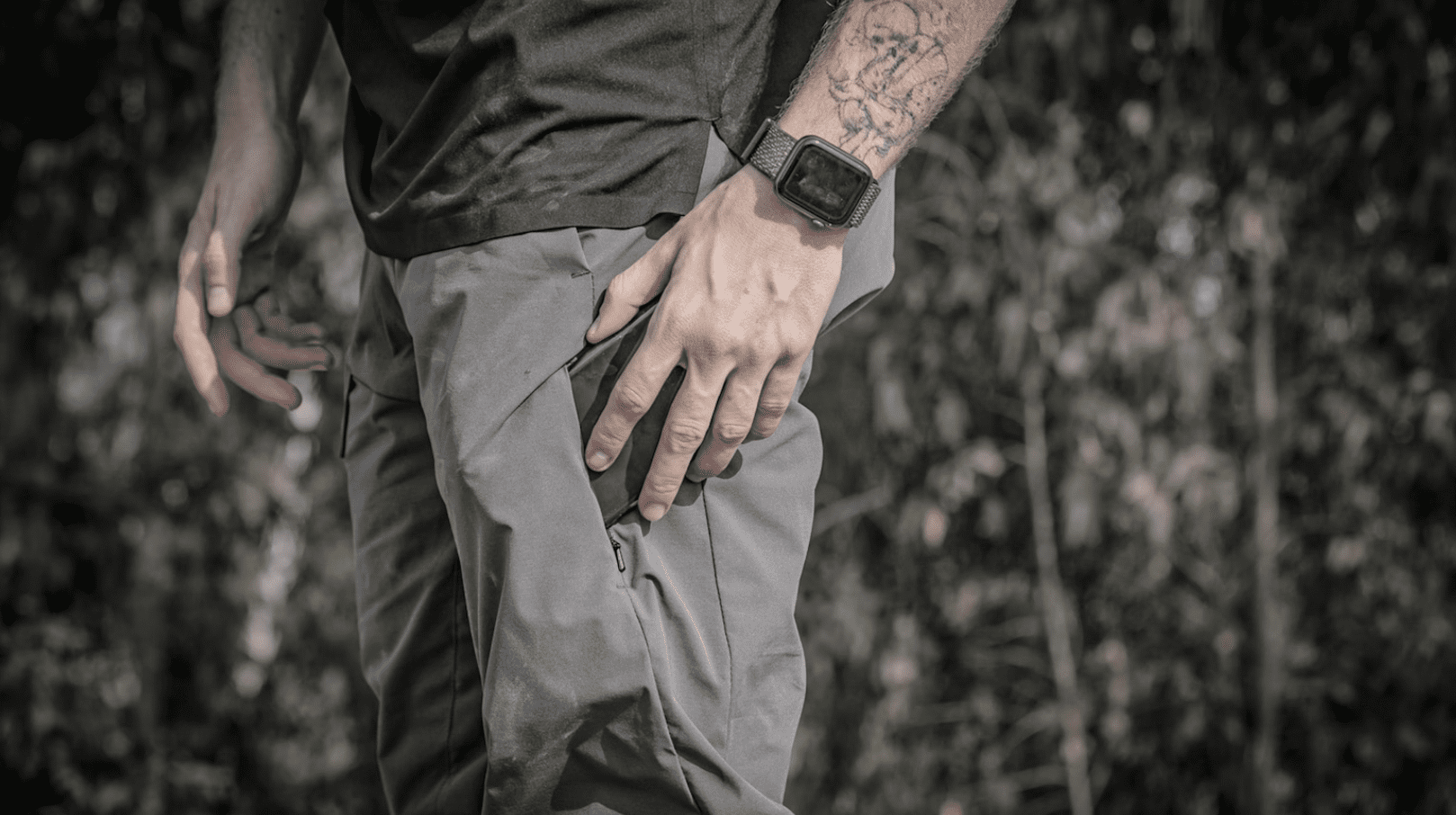 These tactical-meets-work pants are the Every Day Carry of the pants world
Pants: If I have to wear them, they damn well better be comfortable.
And since the police insist, I now opt for the All Rounder Pants. Created with durable, lightweight, graphene-integrated fabric, these breathable breeches keep my undercarriage nice and airy — while weighing 47% less than traditional work pants.
With an elastic, anti-slip waistband and 4-way stretch, you better believe I'm wearing these to Thanksgiving dinner. (And with six pockets and adjustable cuffs, I can squirrel away lots of leftovers without anyone knowing.)
I hate doing laundry, so I love that the All Rounders air-dry in minutes and never need ironing. The only thing better than these pants? Being naked.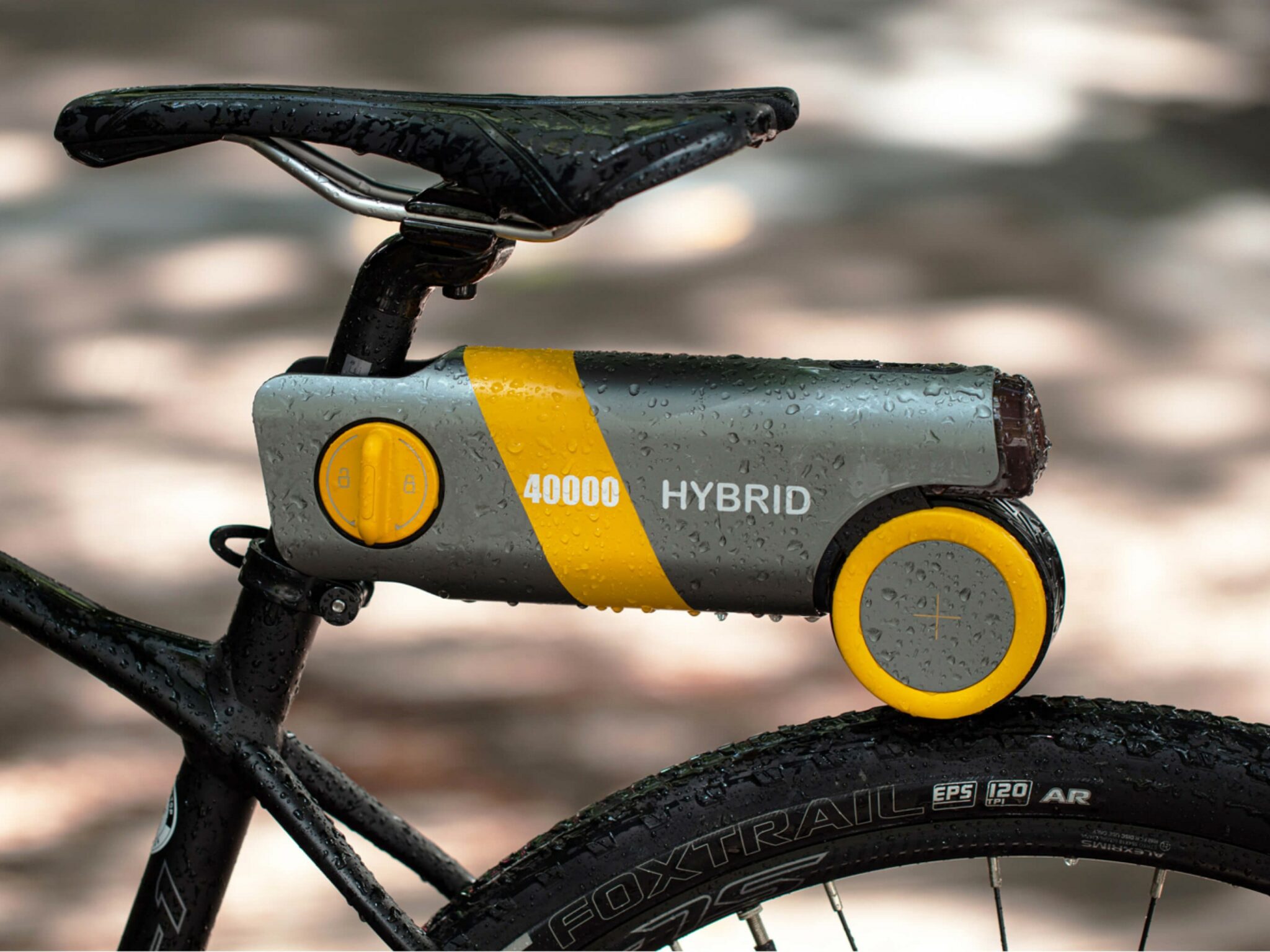 Transform any bike into an e-bike in 30 seconds with this tool-free gizmo
I'm a wheel-y big fan of e-bikes. Sadly, a traditional e-bike is out of my budget, seeing how I'm not a millionaire.
But now I can turn my boring regular bike into an e-bike, thanks to the PikaBoost e-bike conversion kit.
The PikaBoost's nifty all-in-one design combines a battery, motor and controller. Mount it between the seat post and the rear wheel in seconds with no tools, no disassembly, and no disapproving sniffs from snooty shop techs.
PikaBoost uses Automatic Adaptive Rate (AAR) technology to instantly detect terrain changes, angle, and speed. Then it smoothly adjusts your power assistance with zero latency. In English? You can happily bike uphill without destroying your knees or exploding your heart.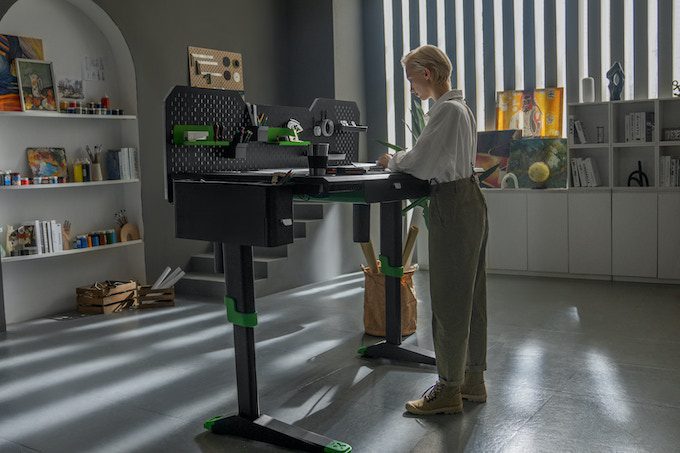 This sit-stand gaming desk builds in every accessory you could want
Y'all. Did you know there's a medical term for sitting too much? 
It's DEAD BUTT. (I wish I were joking.)
Save your doomed derrière with the CyberOne sit-stand desk. Along with 10 programmable heights, this chimera of a control center builds in a nested Bluetooth speaker, wireless charging zone, USB ports galore, and heating and cooling coasters — all without cluttering up your desk.
Collision detection keeps the CyberOne from crunching your chair, your knees, or your dog. RGB LED lighting syncs with your music to turn every song into a spectacle. 
And the infinitely customizable backboard means your spacious surface stays clear for, well, whatever you want to use it for. Take that, butts!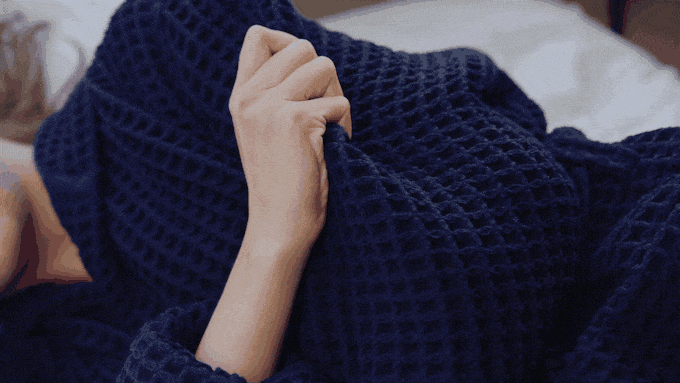 This plush, quick-drying bath robe will make you find excuses not to get dressed
When I become disgustingly wealthy after hurling myself in front of Kanye's Maybach, I plan to wear nothing but the Kosmu robe.
After all, I'll deserve only the best. And this silk-infused cotton cocoon is indisputably the best. With deep pockets, snap closures, and a roomy hood, this oversized robe is cozy enough for me to recuperate from even the most grievous injur-Ye.
A cushy waffle weave makes the Kosmu absorbent AND breathable, so it's both a bathrobe and a lounge robe. Plus it dries super-fast. 
It's a Renaissance robe! And unlike some recording artists, the Kosmu will deliver peak performance for years without disappointing you.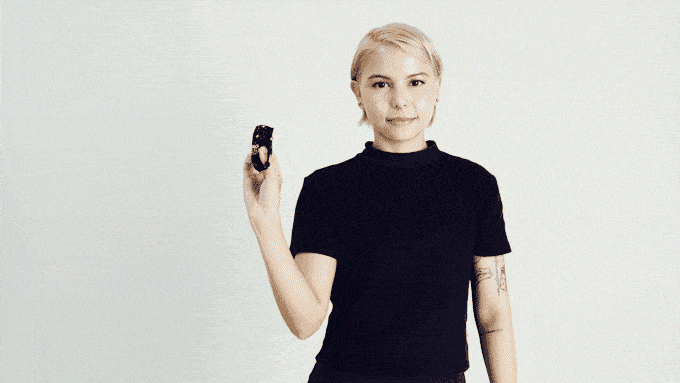 Yesterday, I forgot to bring my reusable bags to the grocery store. The look the cashier shot me would have turned a lesser man into stone. 😰
All that unpleasantness just because I didn't have my Nanobag to save the day!
These "tiny big bags" are designed to be the reusable shopping bag you never forget — because they basically disappear into your pocket, no folding required.
The high-performance ripstop fabric is super-soft, yet strong enough to carry up to 66 lbs. (And if you actually want to carry that much, the 3-layered handles won't tear your hands off.)
Nanobags come in 6 different bag styles and 10 fun prints, including "Space Fox," "Trippy Cats," and "Duck Overload". So when your friend inevitably steals your Nanobag, you'll be able to identify it.
This 3-in-1 travel tripod is compact, lightweight, and coming for your Instagram boyfriend
PLEASE don't tell my girlfriend about the HEIPI travel tripod.
Because if she gets one and starts taking her own Instagram photos, my days are numbered.
This extendable, stable, light-as-an-airplane-cocktail tripod is built with an innovative "3-pillar" center column that not only keeps it solid — but doubles as a removable second tripod. Yeah, she'll definitely like it more than me 😓
With firmly locking carbon fiber legs, the HEIPI extends up to 59 inches and can support up to 55 pounds of gear. Its detachable ball head is equally friendly to fancy DSLRs and phones. And thanks to its 360-degree panoramic spin, I can watch my girlfriend leave me from any angle.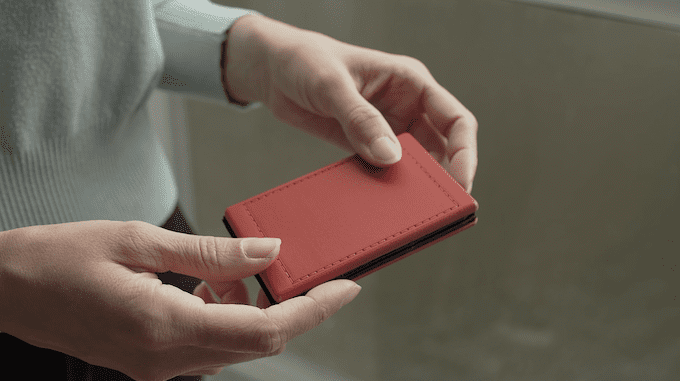 The name's Bag. James Bag.
👆That's how I think the Everless Smart Bag would introduce itself (while sipping a shaken-not-stirred martini).
This credit card-sized reusable bag holds up to 50 pounds of your favorite spy gadgets or groceries. Like Bond himself, it's water-repellent, folds into tight spaces with ease, and looks real good in a tux.
Because it folds flat and fits in your pocket, you can keep your Everless with you all the time — so you won't forget it at home like your other now-useless reusable bags.
And at just $26 for a bag that'll last longer than Hollywood's favorite spy franchise, it's a Pennywise purchase. 😉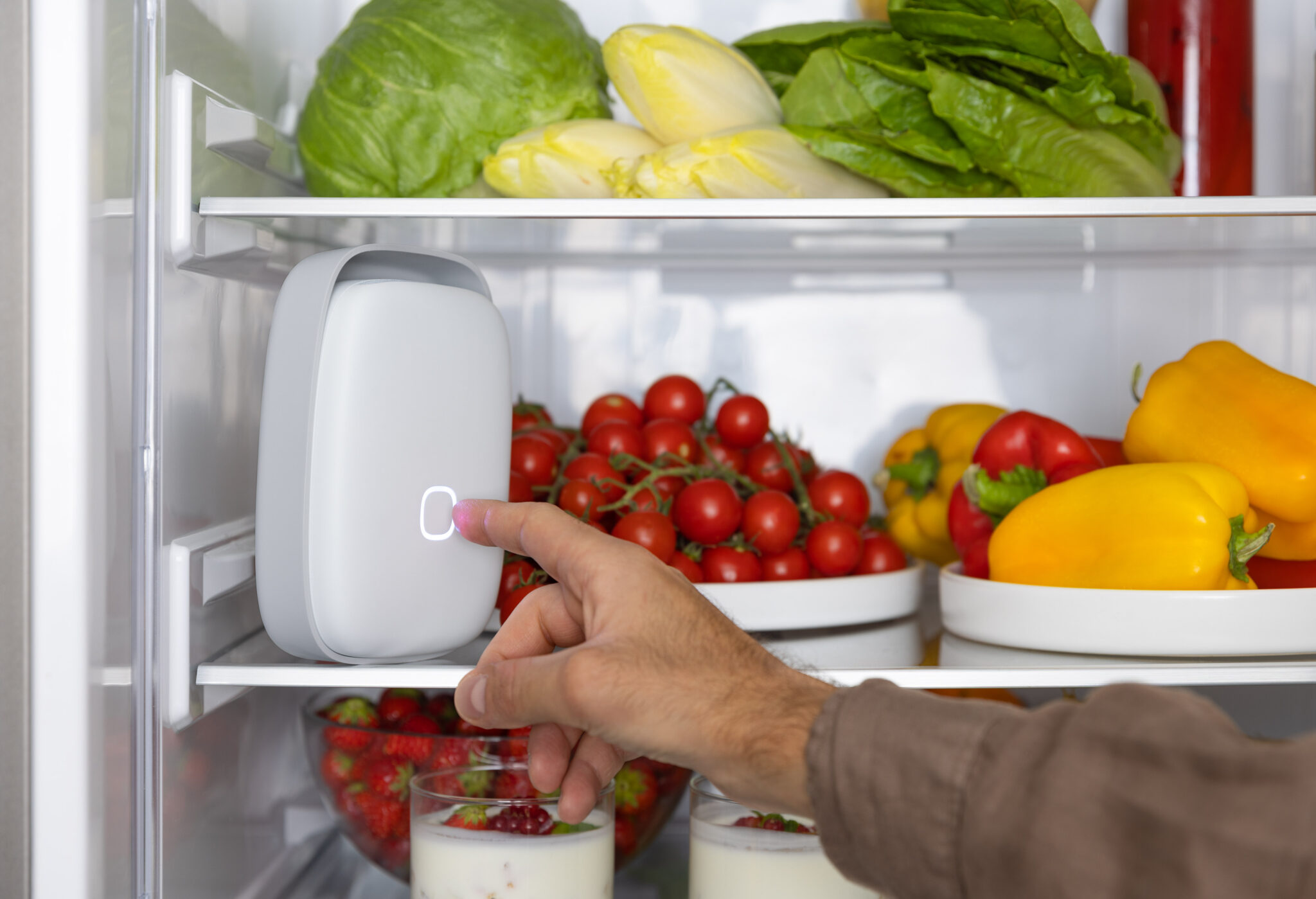 I admit it. I'm shelfish. 
I buy piles of fresh fruit and vegetables with the best intentions… and then I shovel processed garbage into my face, watching all my healthy-eating hopes wither and rot in the produce drawer.
It's not just me. On average, 20% of the food we buy winds up in the trash. (Here's looking at you, 3-Week-Old Cauliflower With Gross Spots On Top.)
Thankfully, Shelfy has arrived to save us from ourshelves.
This slim, smart fridge device uses photocatalytic technology to clean the air and reduce bacterial load inside your fridge — keeping your crisper drawer crisper.
With Shelfy, perishable food lasts up to 12 days longer. And funky fridge smells are a thing of the past. 
Plus, Shelfy's reusable and washable filter means you're not locking yourself into any subscriptions. It even connects to Google and Alexa to help you conserve energy (and stop snacking) by keeping your fridge door shut.
This is the tech you need to actually eat that stupid kale before it goes bad.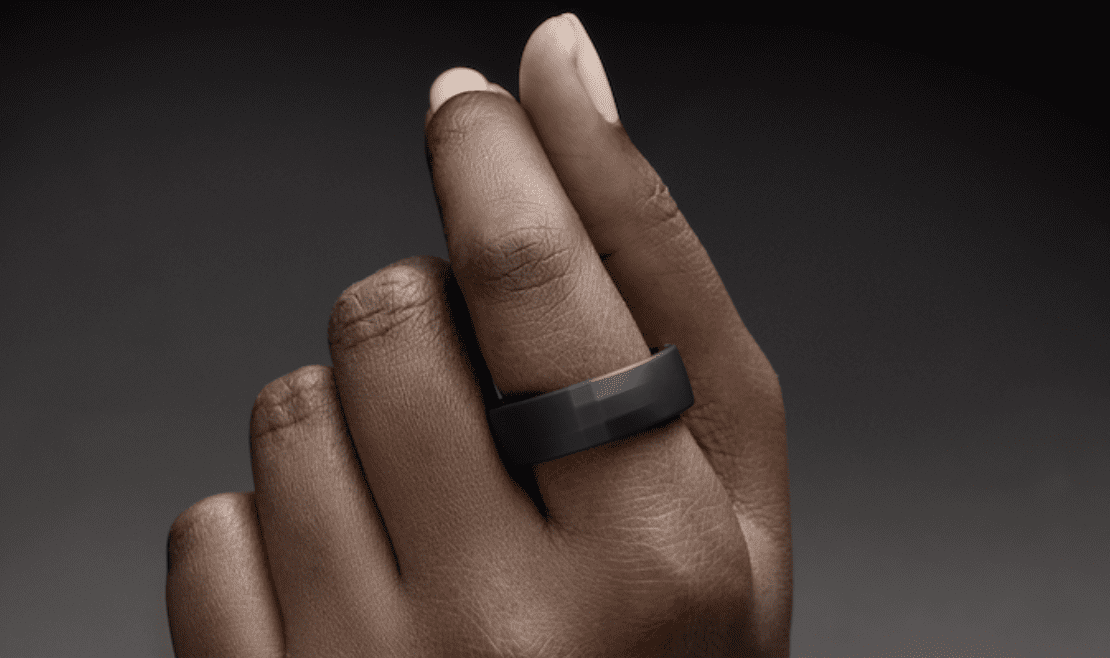 If Frodo had been wearing the Ultrahuman Ring, he'd never have tossed that sucker into Mount Doom.
This One Ring to Measure It All tracks your daily movement, sleep, stress, and so much more — all in a minimalist wearable that even Elrond would approve of.
The Ultrahuman Ring tracks biomarkers including your heart rate, heart rate variability, and skin temperature to gently guide you toward a healthier metabolism. It even pairs with the Ultrahuman M1 Continuous Glucose Monitor for deeper insights into how your food affects your overall health. 
And since the ring is made of titanium coated with tungsten carbide, it's super scratch-resistant. Perfect for when you're deadlifting your friends through the Mines of Moria.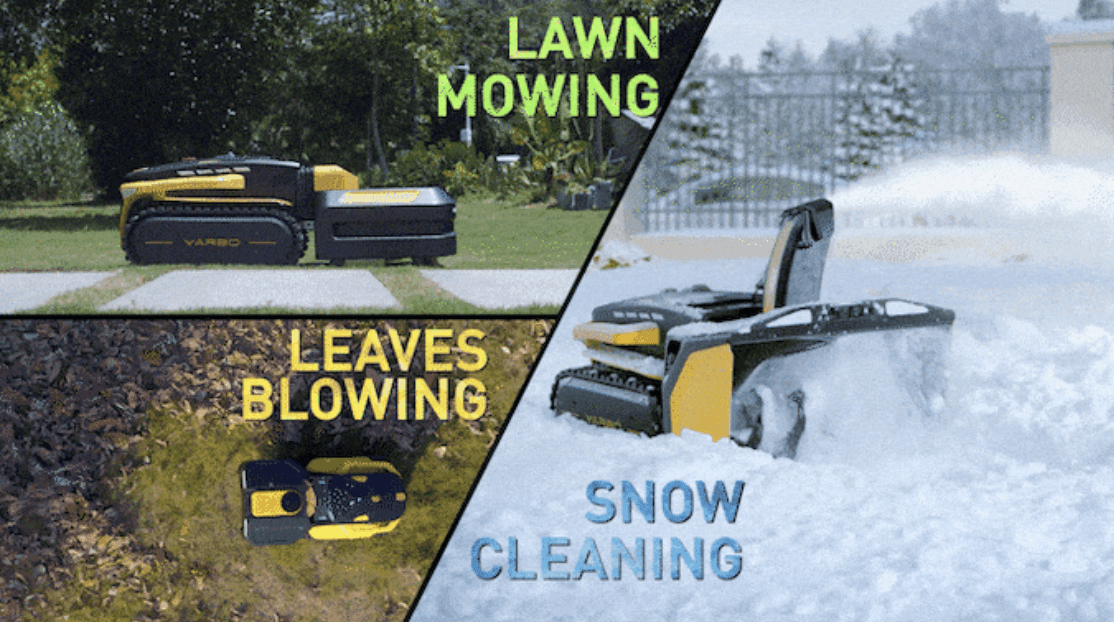 Shoveling snow blows. And blowing snow sucks.
So why not let the Yarbo yard robot do it all for you?
This all-weather intelligent yard robot mows, blows, and knows how to navigate obstacles without needing so much as a single perimeter cable.
With seasonal modules — including a height-adjustable grass-cutting module — Yarbo is a single tool that keeps your yard tidy year-round. (Try leafing it to its own devices in autumn with 360-degree leaf-blowing.)
Use the accompanying app to set no-go zones and monitor Yarbo's path in realtime. Or just enjoy watching it clear your driveway while you snuggle up with a second cup of coffee.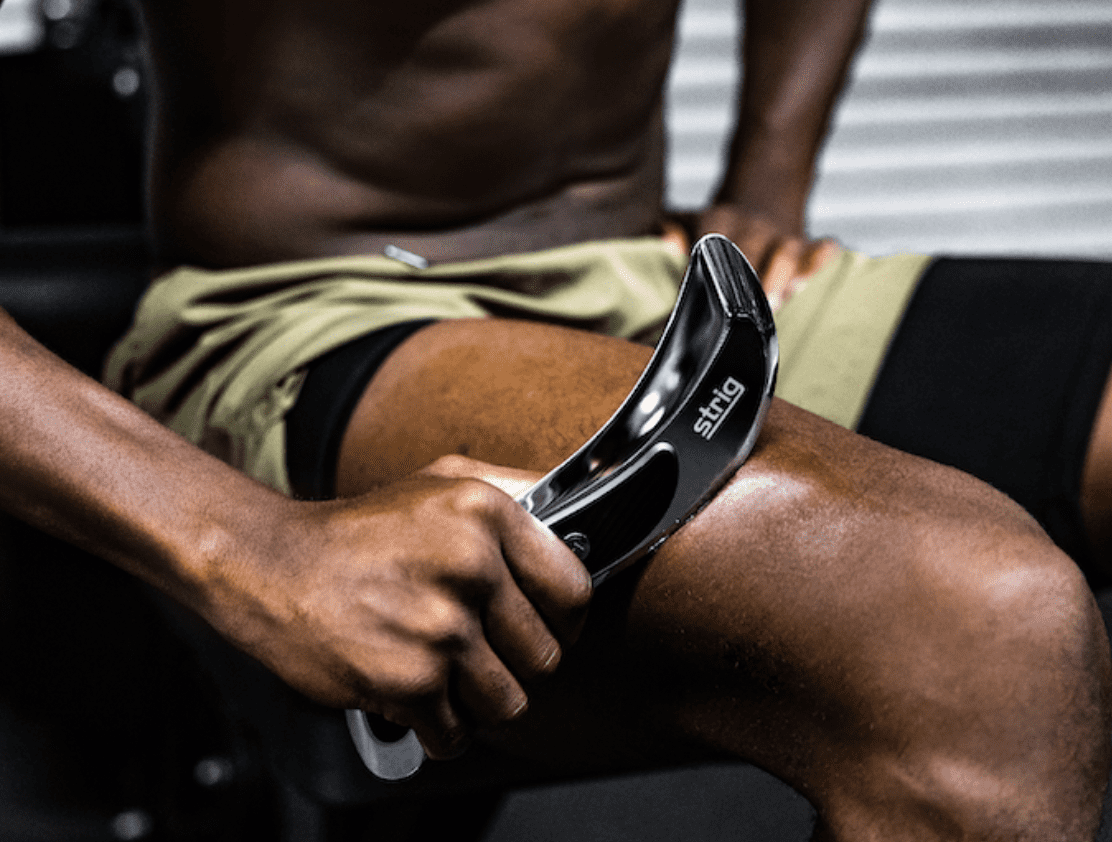 They say humans need connection. The touch of other humans. At the very least, a good old-fashioned full-body massage once in a while.
But the STRIG Boomerang just made that massage self-serve.
Created by a physical therapist, this muscle-scraper-meets-massager is designed to keep you feeling fit and frisky. Its patented microvibration technology helps effectively eliminate deep muscle soreness, knots, and lingering stiffness — sans small talk with spa staff.
Speaking of S sounds, the Boomerang's ergonomic S shape helps you easily access tricky muscles and hard-to-reach knots. The pocket-size, all-in-one design also includes both single- and double-beveled "blades" for precise muscle manipulation. No attachments (romantic or otherwise) necessary.
And because everyone deserves loves a great massage, the accompanying app comes with personalized tutorials and massage recommendations.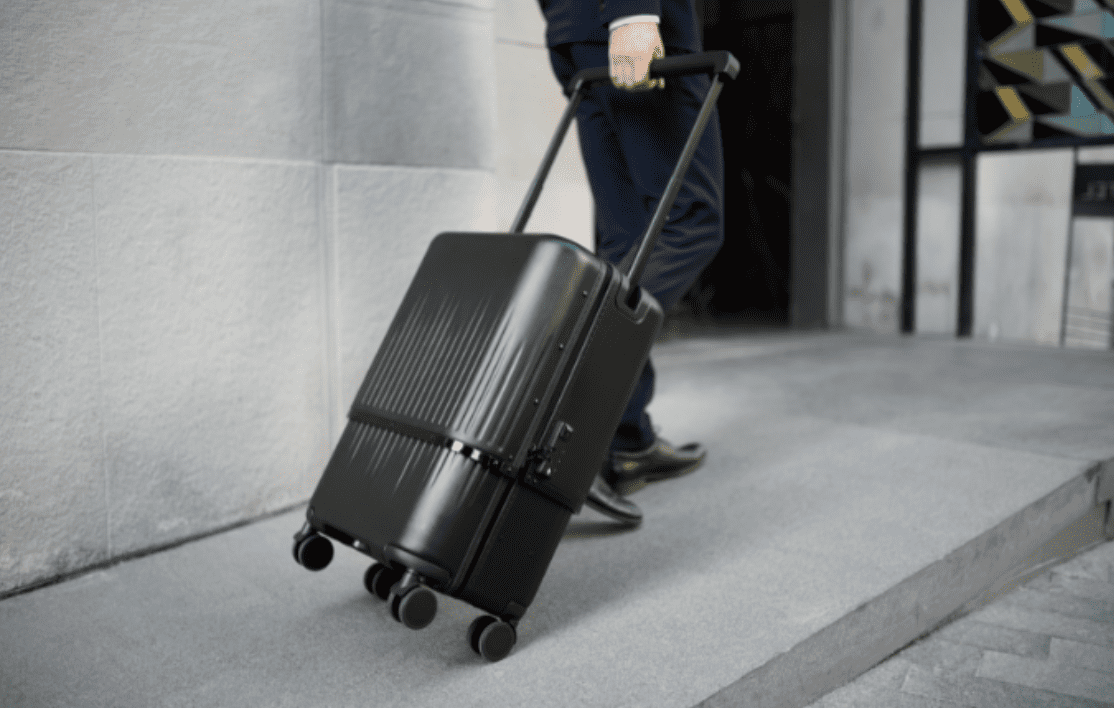 Deep inside my bedroom closet lives a giant suitcase. Inside that suitcase? Another smaller suitcase. Inside that suitcase? Another even smaller suitcase. You see where this is going.
I'm ready to replace my Russian nesting doll of suitcases with VELO: the first-of-its kind, expandable, 3-in-1 hard-side suitcase.
With a couple quick button presses, VELO turns from a 16" carry-on to a 22" getaway bag to a roomy 26" case. Need extra room for souvenirs? Expand it. Lugging gifts one way? Compress it on the way home — and save on checked baggage fees.
Obviously, a bag this useful needs to last. With an aerospace-grade aluminum frame, adjustable dividers, and optional laptop bag and packing cubes, VELO is made to go the distance.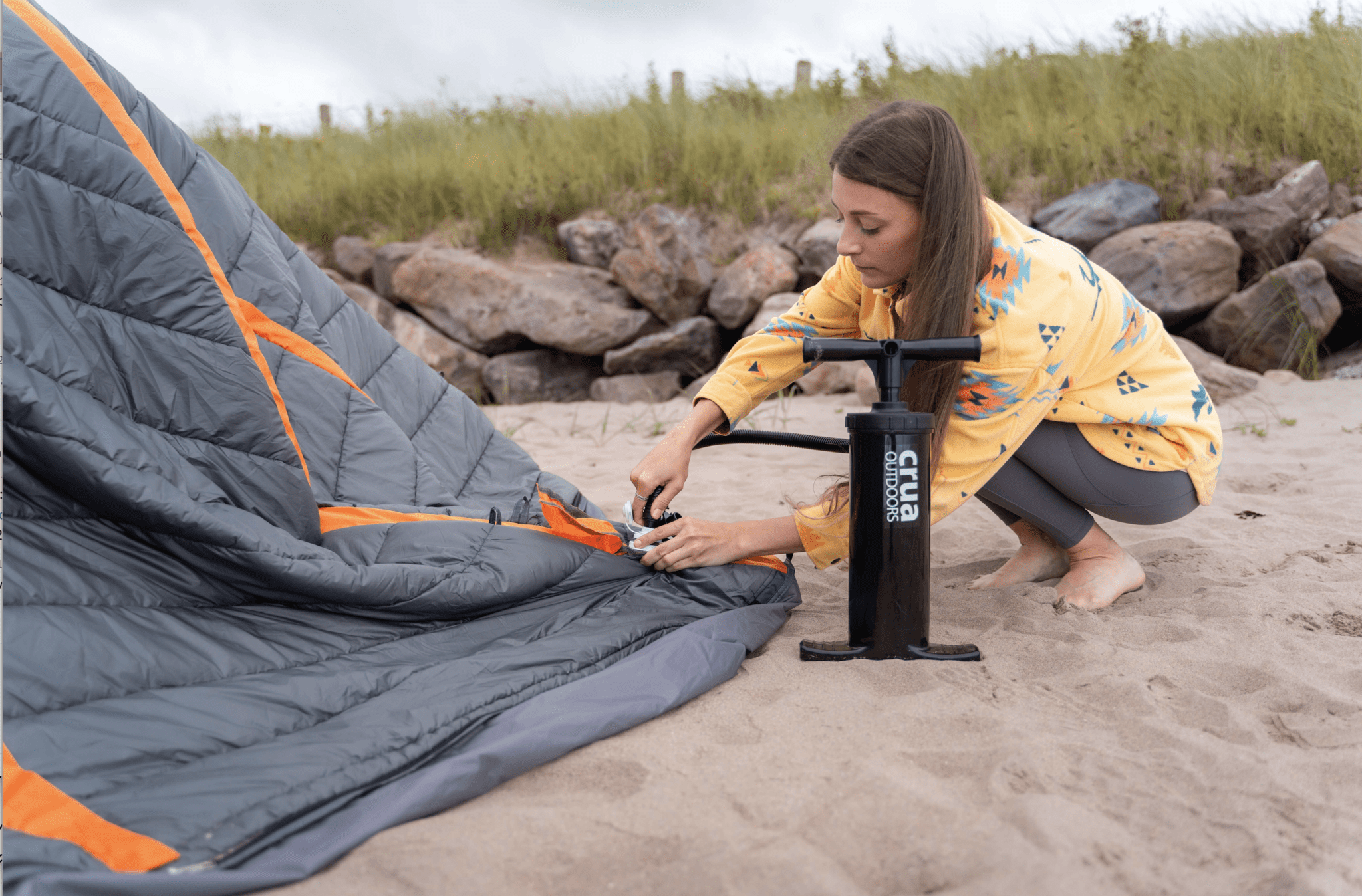 Recently, I was informed that building a pillow fort as a 35-year-old man is "immature".
And as much as I hate to admit it, my mommy was right. So I tore down my fort and bought myself a Crucoon thermotent instead.
The Crucoon gives me personal space wherever and whenever I want it. It's insulated to block out light, sound, and haters. 
And with two doors in its breathable graphene-infused fabric, it's got more airflow than those wacky inflatable tube guys at the used car lot.
I don't even have to mess with tent poles, because the Crucoon's air-beam technology sets up in 60 seconds. If you need me, I'll be under the dining room table.

Most headphones give me (a delicate baby who crumples at the first sign of discomfort) headaches. 
But not the Oleap Pilot Open-Ear Headphones.
This innovative headset weighs just 33 grams (about as much as a pair of sunglasses). It's so light, you'll forget you're wearing it.
Two 16mm dynamic drivers and BassLeap technology create high-quality audio with zero pressure or vibration, so you can comfortably listen to music and take calls all day.
Plus, thanks to 3 smart mics and its patented VoiceOn™ ENC algorithm, the Pilot effectively eliminates environmental noise up to 50dB. That's up to 10x more effective than AirPod noise cancellation.
All-day wear AND superior audio quality? Looks like this big baby is all grown up.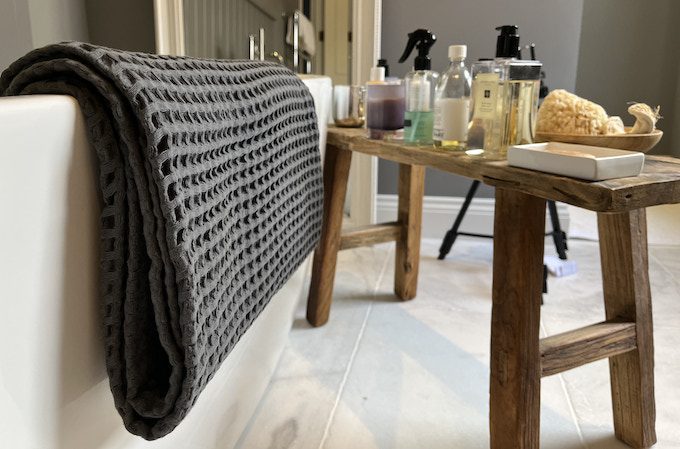 Is there anything worse than reaching for your towel and discovering it's crusty, musty, and still soaked from your last shower? (OK, yes, murder is worse. But I digress.)
The Casacru Bath Towel is a soft, lightweight and yet magnificently absorbent triumph of fabric engineering. It eliminates the ick factor of traditional towels.
How? A hexagonal waffle weave gives this bamboo-based towel maximum surface area to soak up all your leftover bath juice. 
And unlike your always-damp terrycloth towels that breed mold and sadness, the Casacru dries in a (towel) snap. So it smells fresh, even when you don't.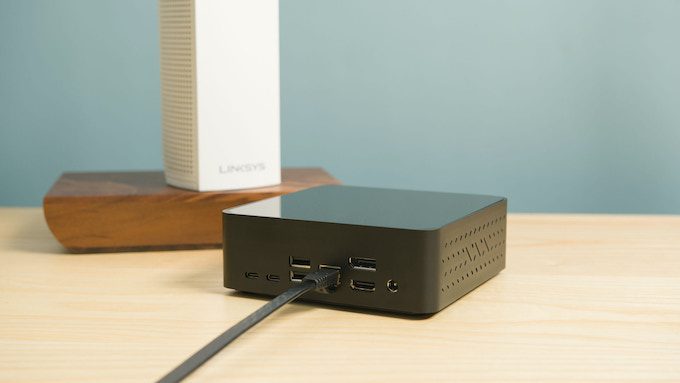 If I can't see something right in front of me, it might as well not exist.
This personal flaw renders me unable to notice when my girlfriend gets a haircut… and it also means I need multiple screens to work effectively.
That's why I'm digging the CrossHub Thunderbolt 4 power docking station. 
This all-in-one hub connects up to 4 extended displays and 7 other peripherals to Mac or PC with a single cable. AND it displays the real-time connection status of every device.
With 40Gbps data transfer speed on 3 downstream ports, I can transfer 4K movies and games from disk to drive in 30 seconds.
At this point, the only thing I can't see is my impending breakup.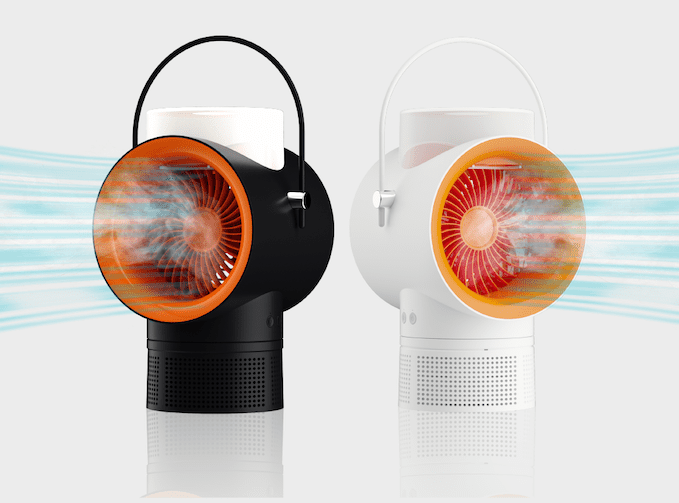 Anyone else remember those little battery-powered fans you'd wear around your neck at summer camp? 
Sadly, we've grown up since then. Happily, so have our portable fans. The ChillZ Pro combines a duct turbine with ultrasonic mist for powerful cooling. 
With 3 fan speeds and a wide, 150-degree range of rotation, it's strong enough to chill even the hottest situations. Like beach days. Or heat waves. Or running into Gisele Bündchen in the sauna.
Naturally, all that power can also be used to quickly charge your phone… which you can then use to play music on the ChillZ Pro's built-in Bluetooth speaker.
Jeez, if fan technology has come this far, I can't wait to see what they do with macaroni necklaces.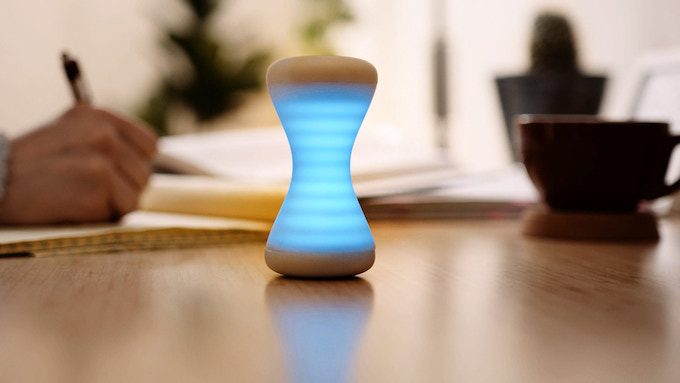 BAD: Sand. (Messy, boring color, will ruin your laptop during one of those douchey "Look at me, I work remotely" photoshoots)
GOOD: Lights. (Classic, fun colors, huge technological advancement from fire)
Looking at the facts, why would you use a traditional sand hourglass for productivity when you could use the Focus Timer instead?
Grab and rotate this light-up minimalist timer to set it from 1-100 minutes. I have no idea how this works, so will simply assume it's dark magic.
Watch the rings of light slowly extinguish themselves as time runs down and a soothing meditation chime sounds. (Hate chimes? Mute it.) Then just flip it over to restart the timer for the same duration. 
Suck it, sand. No one needs you anymore.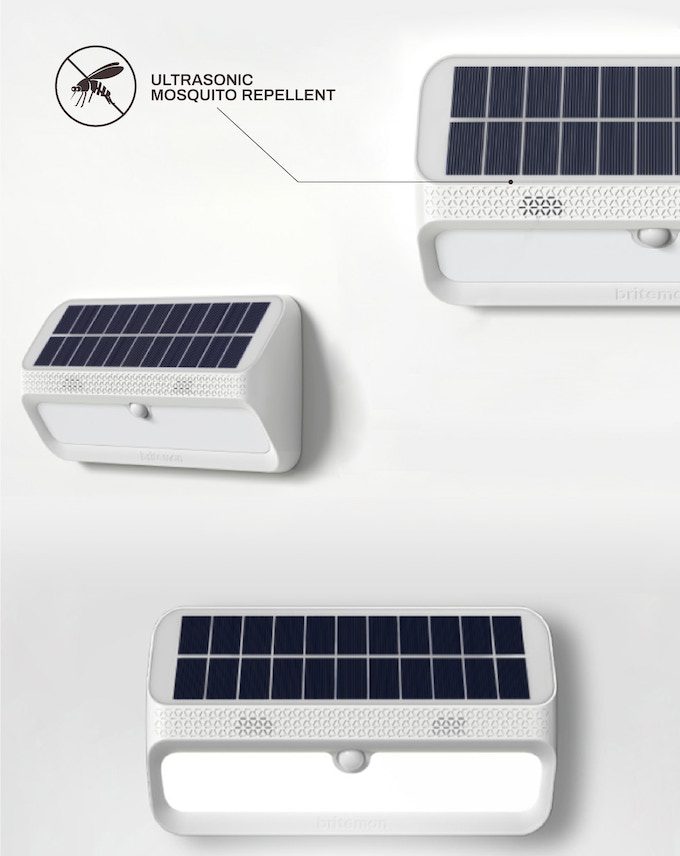 "You only have to accidentally step on your pet once to be traumatized forever."
☝️That phrase probably won't make it onto any needlepoint pillows. 
But I'll be making it a point to buy the Giangle Automatic Sensing Lights — so nobody in my house does the Ol' Step N' Squawk ever again.
These easy-mount LEDs contain both motion AND light sensors, enabling them to turn themselves on before you need them. Gentle diffused light shows you where you're stepping, so you can pause for paws.
Pick from two rechargeable indoor lights and one solar-powered outdoor light that ALSO wards off mosquitoes.
Man, if I feel this much safer now, just imagine how my dog feels.
Chaaaaaaarge! 
That's how medieval army commanders used to start battles, and also what I used to yell at my phone battery every night.
Now I have a new charger to shout about: the Magic Dock.
It's a modern 140W USB-C PD 3.1 charging station that can wirelessly charge your phone, watch, or AirPods — while simultaneously pumping your laptop and other devices full of juice up to 3x faster than standard 5W chargers.
Plug your gadgets into 3 USB-C ports and 1 USB-A port, and watch them fill up on the HD charging info screen. 
And because the Magic Dock takes both DC and USB-C power, you don't even have to buy any new cables.
This little cube has Big Dock Energy.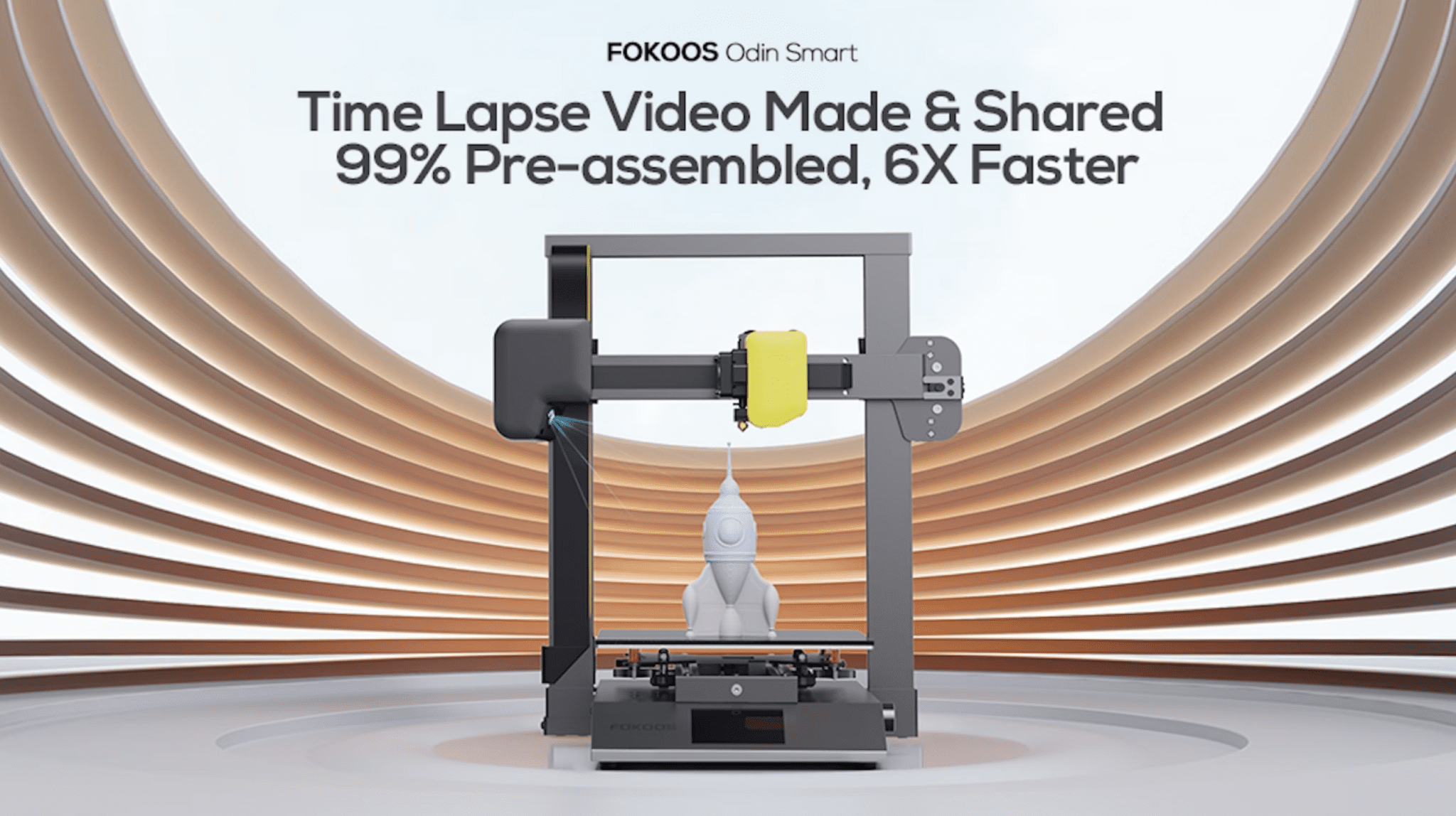 3D printers have come a long way from their bulky beginnings. But they still require more patience, precision, and tedious troubleshooting than it takes to defuse an IED… 
Until now.
If you want to quickly, accurately print 3D models without feeling like you're starring in "The Hurt Locker," you should check out the Odin Smart 3D Printer. 
Not only does this tabletop creation studio arrive at your door 99% pre-assembled, it prints 6x faster than that 3D printer you bought in 2015 and never put together.
Plus, the Odin takes HD photos and time-lapse videos of its printing progress. It even texts you when it's done! Now that's the bomb.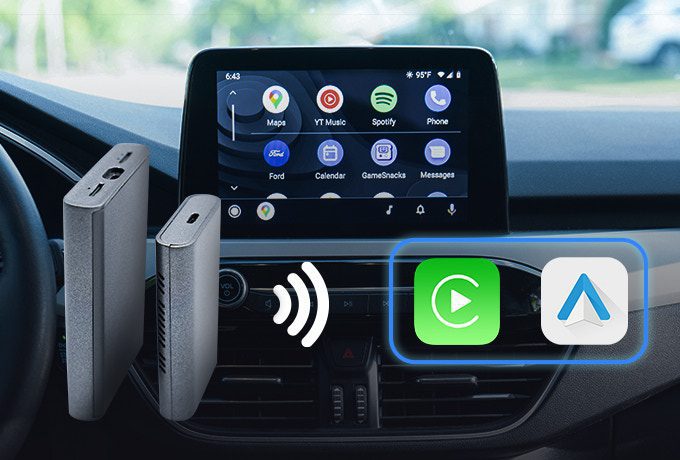 I rode in my friend's Tesla for the first time the other day.
Sure, I enjoyed feeling like I was fleeing our doomed planet in Elon Musk's private spaceship. But I liked the car's gigantic screen even more. It looked just like a phone, with tappable apps, maps, and more.
Can't afford a Tesla, or a friend with one? Get a CarrGenie instead.
This Android 11-powered device turns your car's OEM infotainment system into a full tablet that runs any app. That includes Netflix, YouTube, and all the other ways you keep your kids from grabbing the wheel.
Now you can experience the cordless convenience of CarPlay regardless of your phone's OS, your car's built-in system, or the life choices that have led you to not own a Tesla..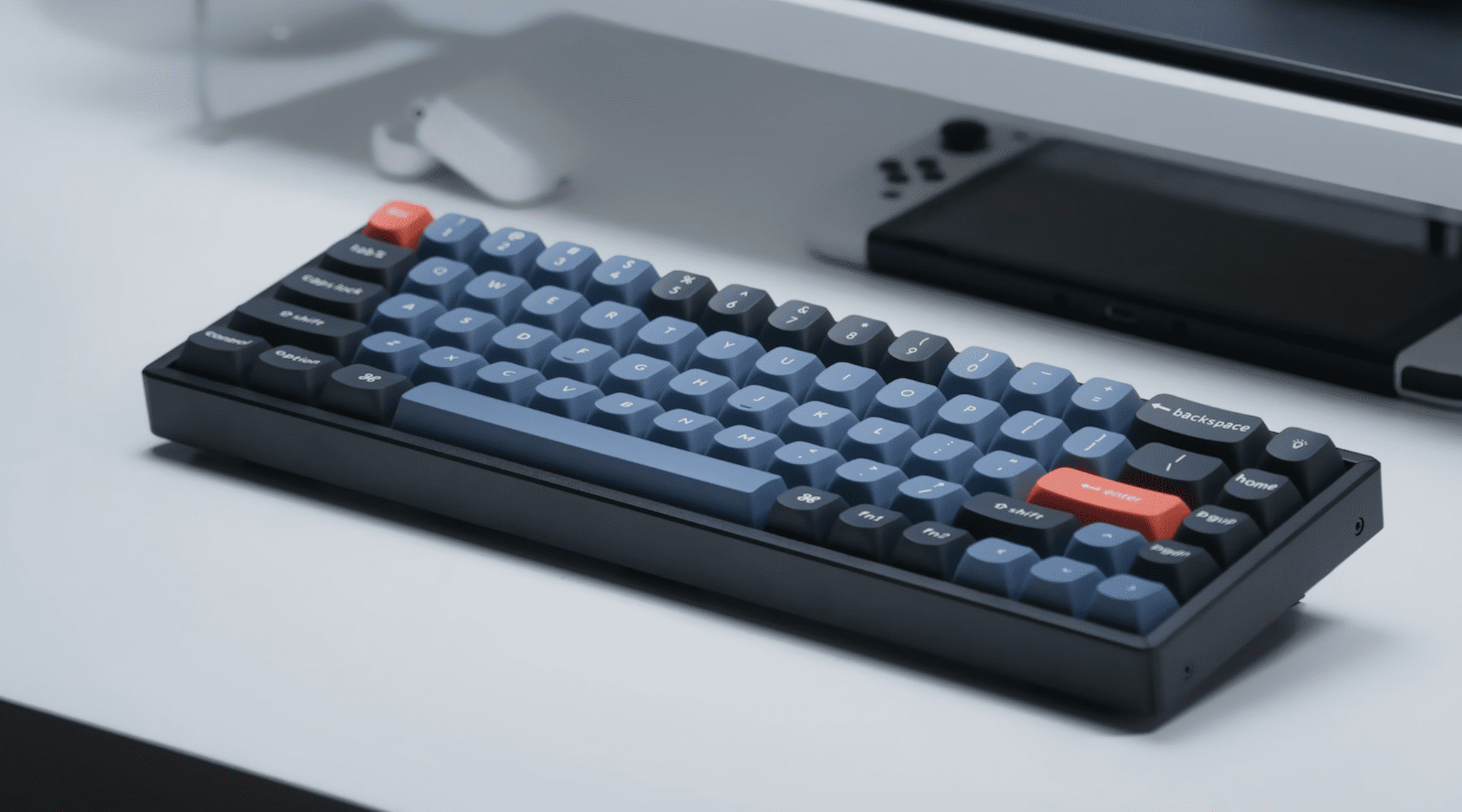 This may come as a surprise to you since I'm a giant nerd, but I never really "got" the appeal of mechanical keyboards.
Maybe I was just waiting for the Keychron K6 Pro. 
This mechanical keyboard designed by keyboard nerds for keyboard nerds addresses all the issues you click-clackers have been harping on for years — from weak backlights and dodgy keys to unstable surfaces and rigid switches.
The K6 Pro comes with PCB screw-in stabilizers to eliminate keyboard wobble, plus three typing angles to help you find a comfy wrist position.
Remap any key using QMK/VIA, and connect with up to 3 devices at once thanks to Bluetooth 5.1.
You can even customize every key's sound and feel by hot-swapping switches with nearly any 3-pin and 5-pin MX-style mechanical switches — no soldering required. 
I've seen the (back)light, and I'll never be satisfied by built-in keys again.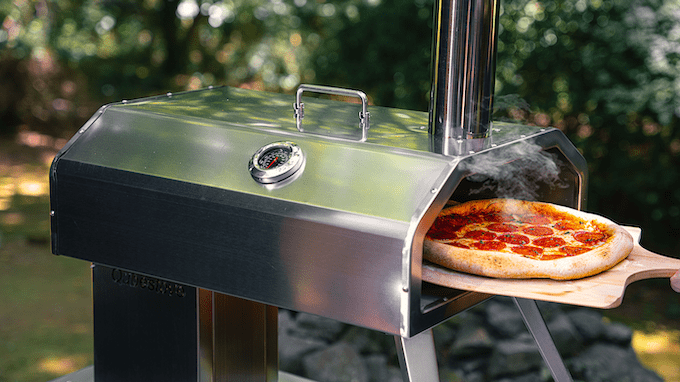 The best thing about pizza? Pizza.
The worst thing about pizza? Waiting for pizza.
Skip the wait (and the awkward delivery driver interactions) with the QubeStove. 
This portable high-heat stove can cook a 16.5" pizza to crispy perfection in just 90 seconds. Hey, that's even faster than I can [redacted].
Need more heat? It goes up to 1000 degrees F in just 10 minutes. Throw in any incriminating documents, and you've got yourself a Get Out of Jail Free Pizza Party!
Cook with either propane or wood pellets, and don't worry about getting an even bake — because the QubeStove rotates your pie for you. Dough yeah.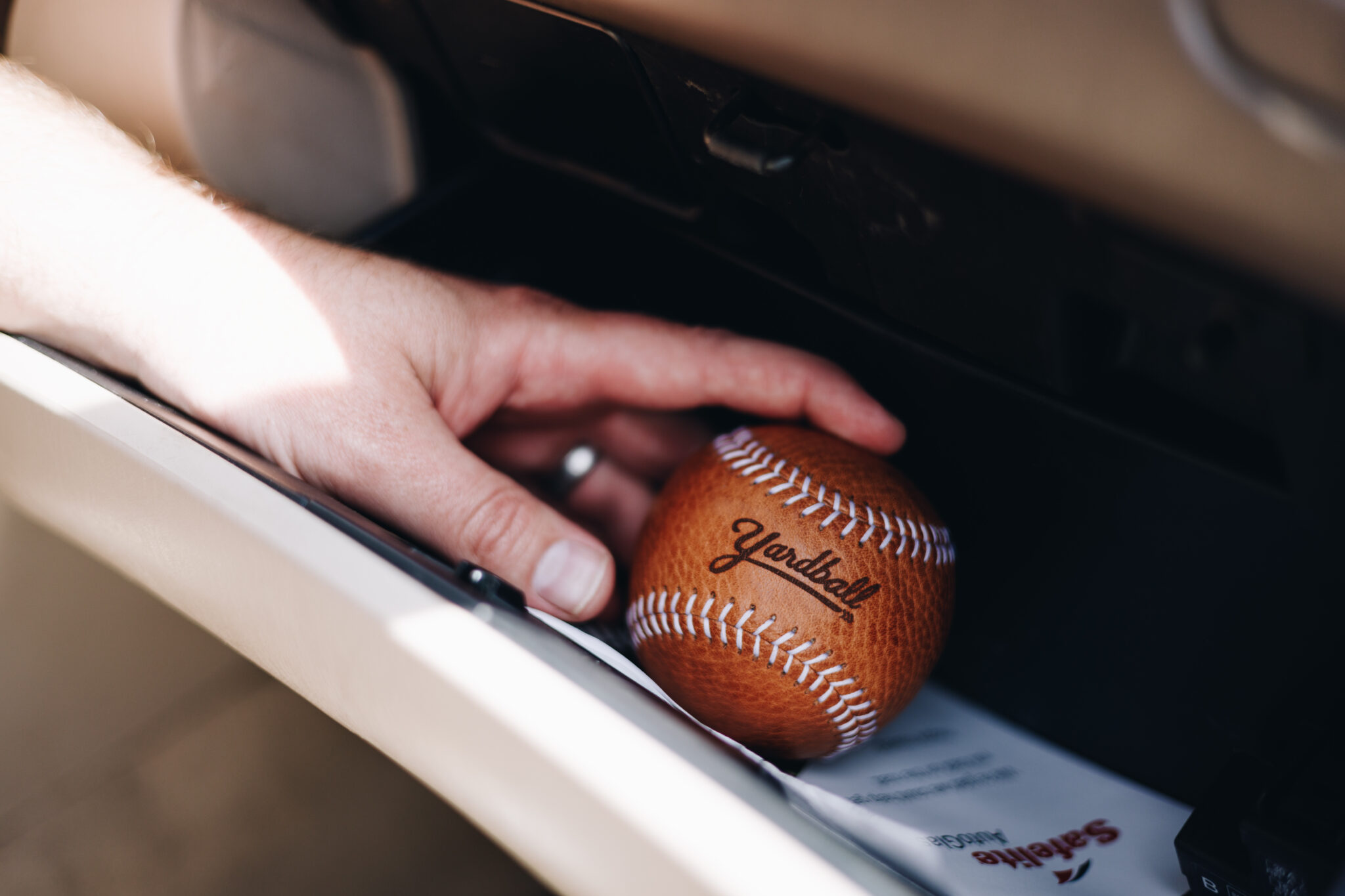 As my girlfriend likes to remind me, not all balls are created equal.
Never has that been more evident outside of my bedroom than with Yardball.
Slightly bigger than a baseball and made of sturdy, already-feels-broken-in leather, Yardball is what happens when three dudes obsessed with creating the perfect ball hit a home run.
This ball is lovingly engineered and hand-sewn for the most satisfying weight, size, and feel whether you're pitching it over the lawn or tossing it across the living room.
Unlike footballs, basketballs, or other game-specific balls, you don't need specialized knowledge or equipment to enjoy the Yardball. You don't even need a glove. 😉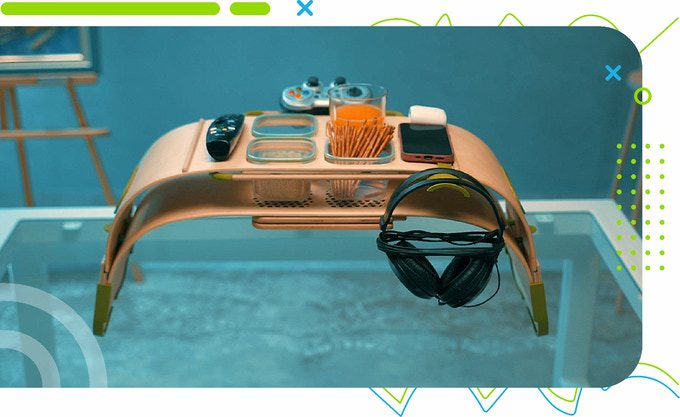 Having your snacks, drink, phone, and laptop all within arm's reach is one of the defining characteristics of first-world luxury. And I f***ing love it.
Sadly, sitting on the couch sometimes makes easy access impossible. Lean over to the coffee table to get my drink? What, am I at work now?
The 2Hold is an arched bamboo lap table that keeps all your stuff nearby — no matter how deep you sink into the couch.
With two cleverly stacking platforms (including a ventilated laptop workstation with optional mouse rest), there's plenty of room for everything you'll need to not leave your bed or sofa for the next 12 hours.
Made of eco-friendly bamboo, the 2Hold weighs just 3 pounds.
Don't come over, because I'm not getting up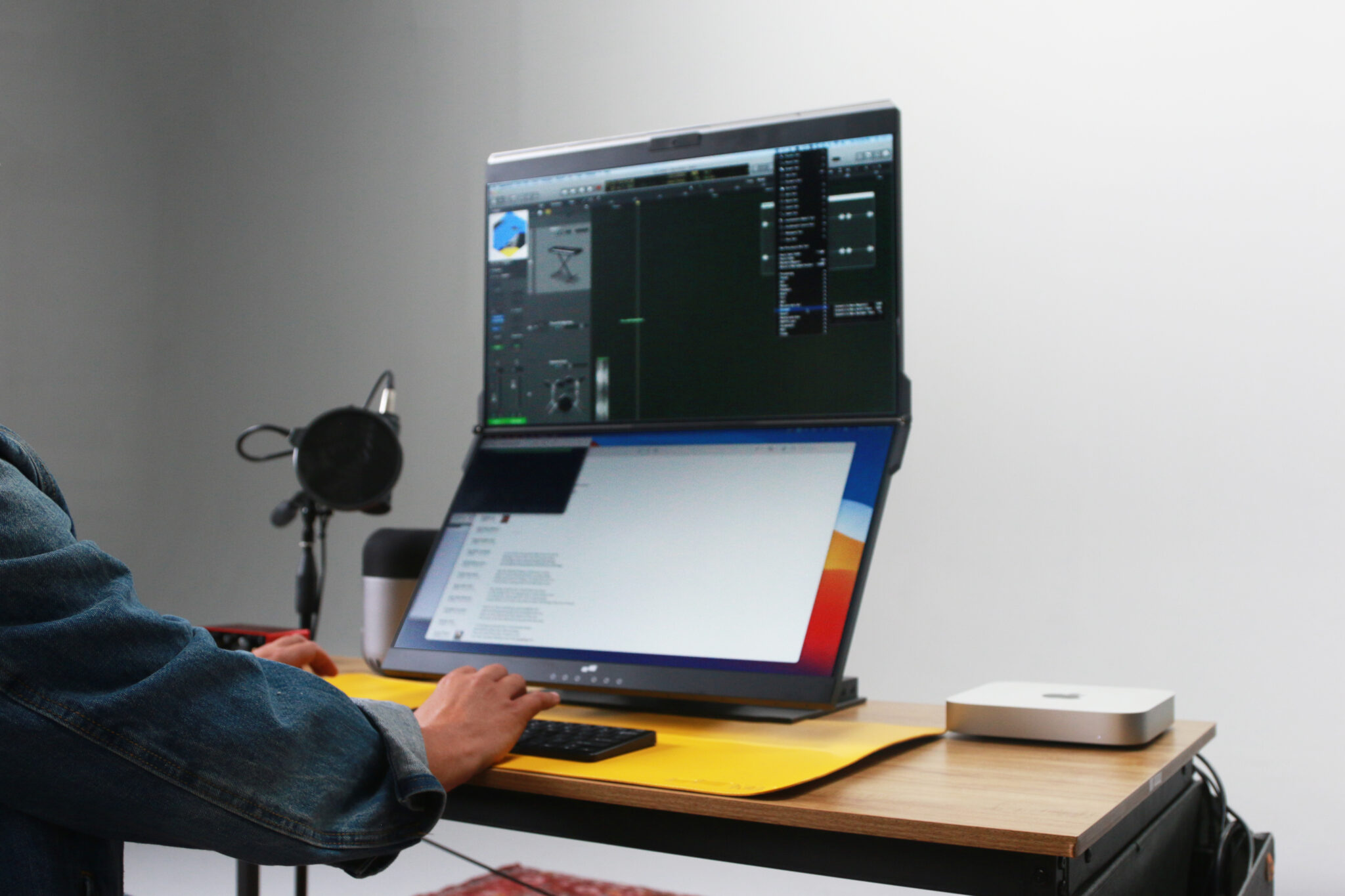 Productivity folks will sing the praises of their multiple-monitor setup all day if you let them.
"I don't have to toggle between tabs! I get more done! And I can watch movies while I work!" they screech self-importantly.
But the side-by-side setup has big downsides — like having to swivel your neck back and forth all day. And that weird between-screen gap (which means risking accidental eye contact with Janet from HR. Shudder).
The Geminos stacked dual monitor neatly solves both those problems.
This stacked set of two 24-inch monitors gives you all the screen real estate you need in a square aspect ratio — AKA no more neck-breaking.
It's infinitely adjustable and foldable to work with any sitting (or standing) position.
Oh, and with a 1080p webcam, speakers, and USB docking station to charge all your stuff sans cable mess, you're about to look reeaaal good at work.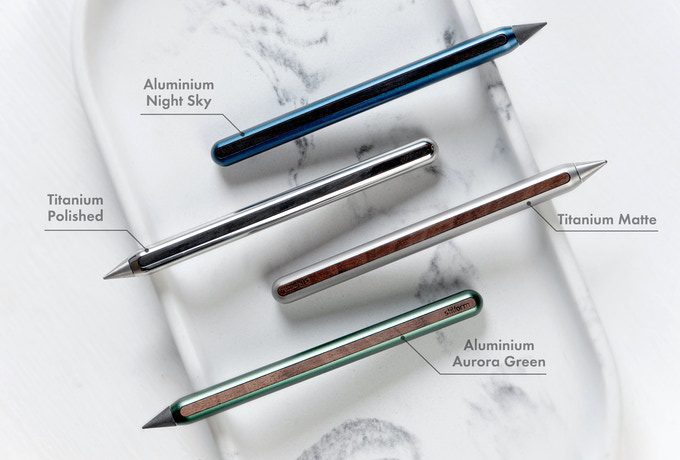 Somewhere, there's an Office Supply Graveyard piled high with lost #2 pencils.
Not only is constantly replacing your traditional pencils bad for your wallet, it's bad for the Earth. AND it's annoying.
That's why Stilform invented the AEON: a sustainable pencil with interchangeable magnetic tips.
Swap back and forth from an "eternal" metal tip that writes on all sorts of surfaces (yet won't smudge or budge even when wet), and a darker graphite tip for when you're feeling sketchy.
Most enticingly, this sleek little number comes in several gorgeous metal and FSC-certified wood veneer options, including aluminum, titanium, magnesium, and walnut, ebony, and maple.
Match your AEON to your desk — which you'll finally be able to see once you ditch your seventeen makeshift pencil cups.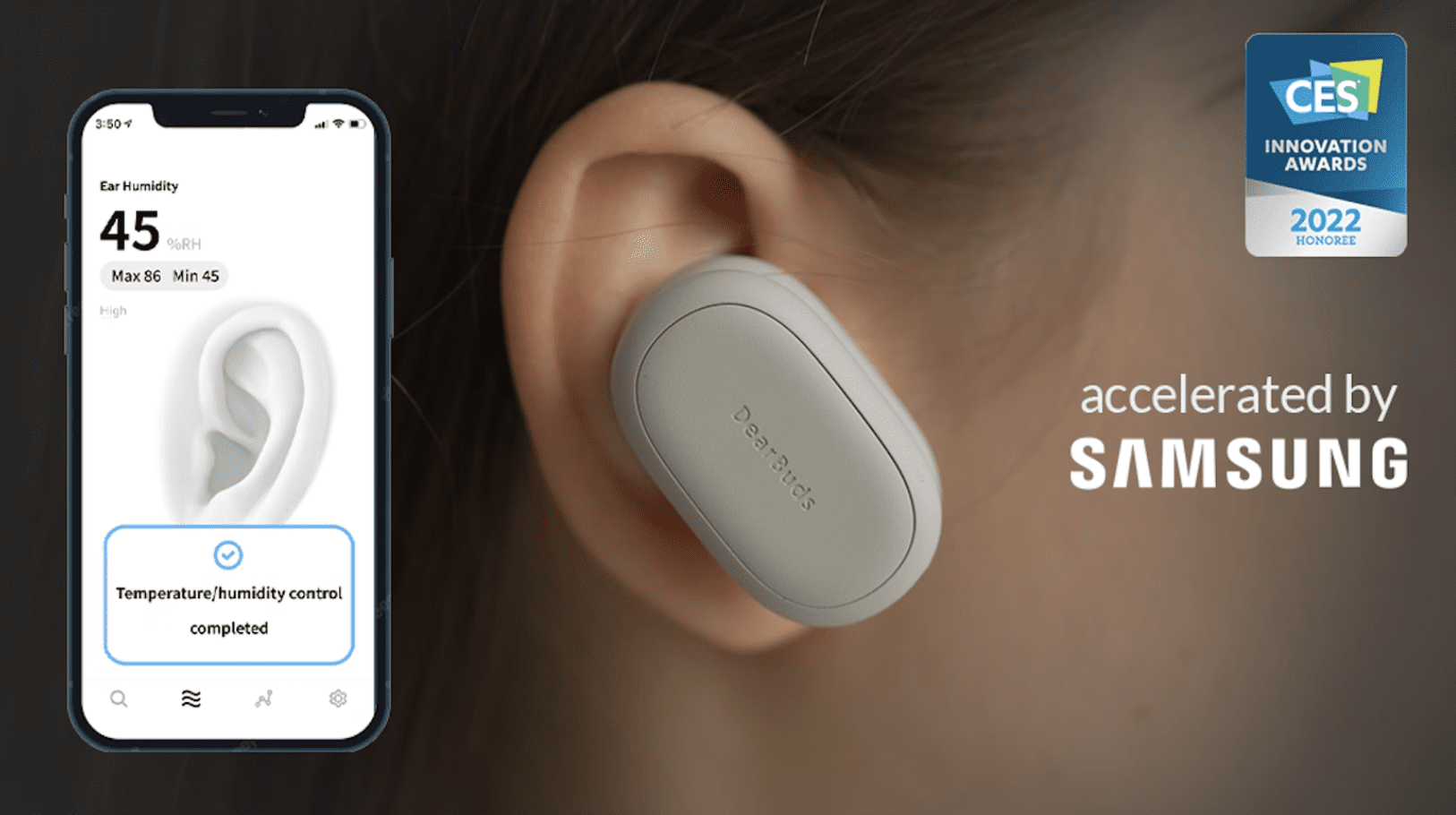 I love my earbuds. They allow me to simply ~replace~ unpleasant sounds.
Like traffic. Or loud phone conversations. Or my girlfriend asking me why I can't seem to learn how to put the toilet seat down.
But unfortunately, the more we use earbuds, the higher the humidity in our ears. That means more earwax, more itchiness, and more ear infections. 😰
Enter DearBuds: the world's first wearable ear dehumidifier.
These bad boys LOOK like earbuds… but they actually have the opposite effect.
DearBuds use a combination of light, heat, and ventilation to safely, gently dry and dehumidify your ears in less than 3 minutes.
The accompanying app even shows you how humid your ears are, and can adjust your settings based on your local weather conditions.
I'm so glad I don't have to stop using my earbuds. Or start putting the toilet seat down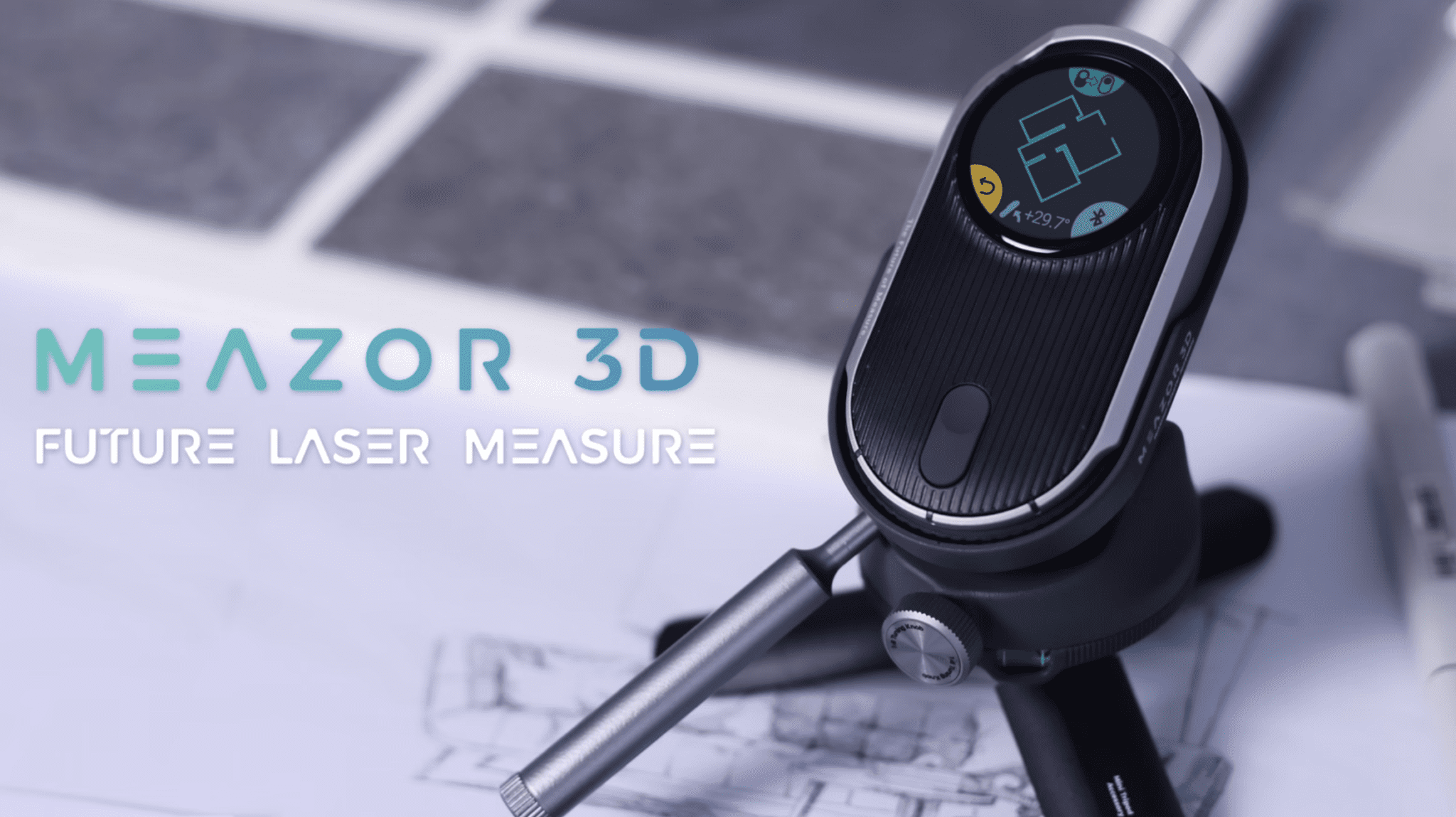 My approach to home decor? Randomly bashing nails into the wall until the picture I'm hanging seems level. ¯\_(ツ)_/¯
Yes, I have always been this way. No, I will never change.
Although the MEAZOR 3D Laser Measure might change me for me.
This nifty little gadget isn't just a laser measuring tool or laser level (though it's both of those, too). It actually creates an accurate 3D floor plan by scanning and stitching multiple rooms together.
Side note: When I say "accurate," I mean precision within 2mm or roughly the thickness of a nickel. 🤯
The MEAZOR automatically avoids furniture and other obstacles. The room you're measuring doesn't even need to be empty!
You can export your measurements right into your favorite CAD software to plan your next home renovation or interior design overhaul.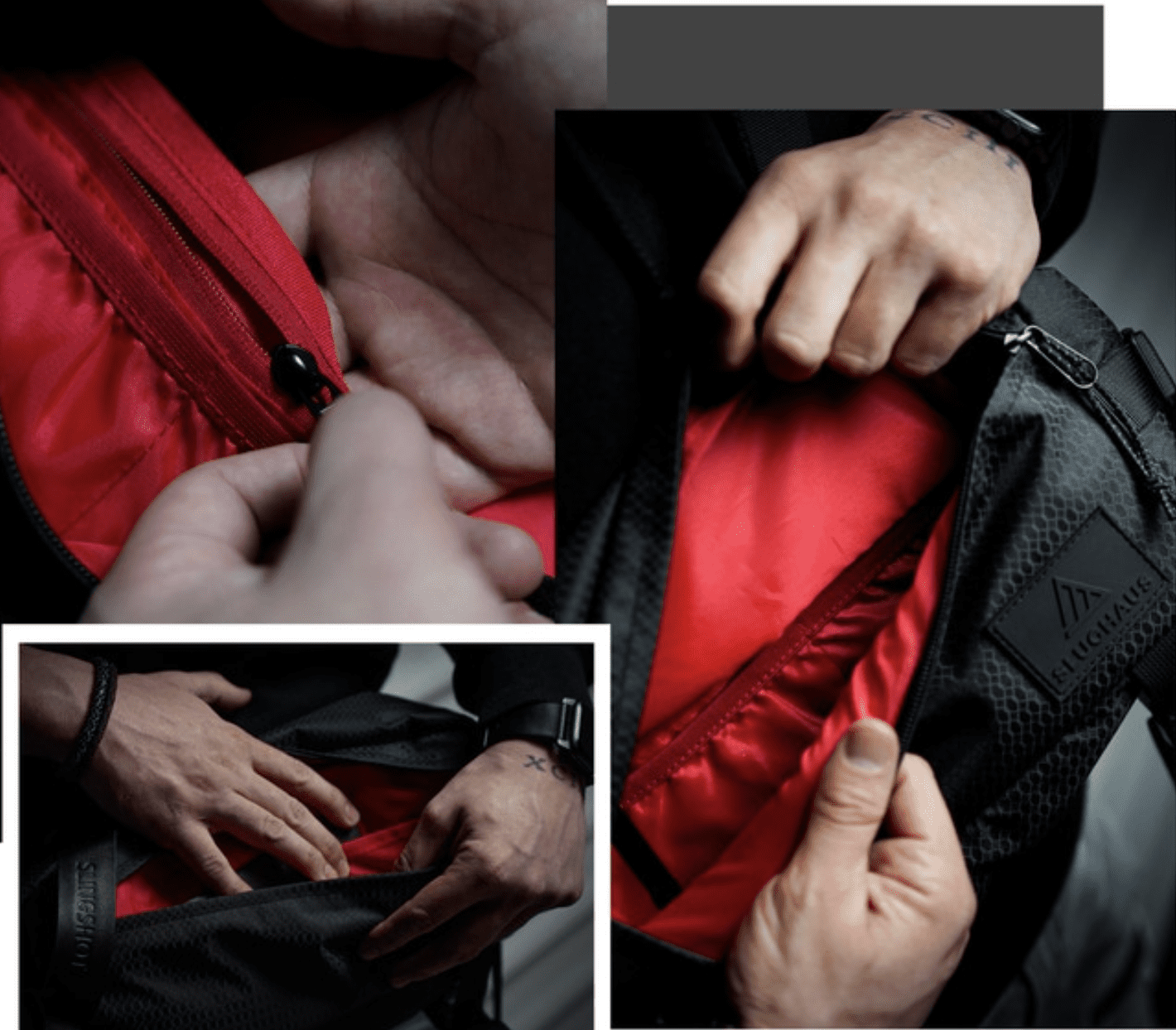 You've lost years of your life fumbling around in your backpack or briefcase, trying to dig out whatever crap just became urgently necessary.
No more — because the Slingshot is the weatherproof, rip-resistant daypack you've been waiting for.
Made of sleek, hex-patterned ripstop nylon, it offers 10 perfectly sized compartments to keep all dudes, dads, and doodads organized.
Naturally, your gear is protected behind concealed waterproof zippers.
Together, the magnetic buckle and smartly placed Rapid Carry Handle make it child's play to put the Slingshot on, take it off, or whip it around to the front of your body faster than you can say "Dang, I look like James Bond."
And with two extra utility clips on the bottom, you can easily bring along your tripod, sweatshirt, yoga mat, or emotional baggage.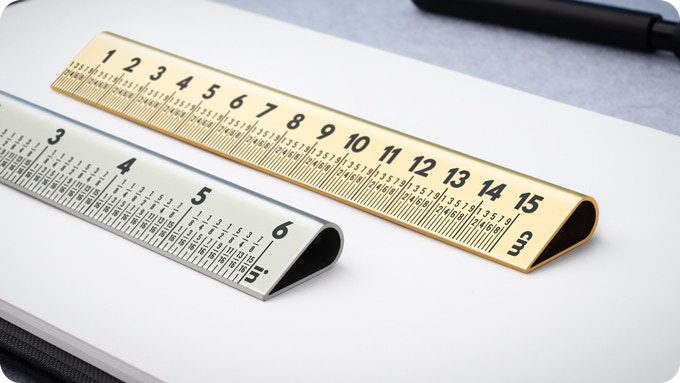 Move over, 98°.
There's a new angle in town, and it's even easier on the eyes than Nick Lachey. 😍
Meet the solid brass 30° Ruler: a desk essential that doubles as your newest family heirloom.
An elegant 30° loop design not only gives this ruler its unique aesthetic, but elevates the laser-engraved scale so every measurement is easier to read.
It's hefty enough to stay in place while you trace or cut along the edge.
Plus, the loop lets you pick up your ruler without prying it off the table, saving your nails AND your dignity.
The 30° Ruler comes in two different colors and three sizes for whatever you need to measure (no judgment). Personally, I think the boring old desk ruler was long overdue for an update — and I'm loving this sexy piece of brass.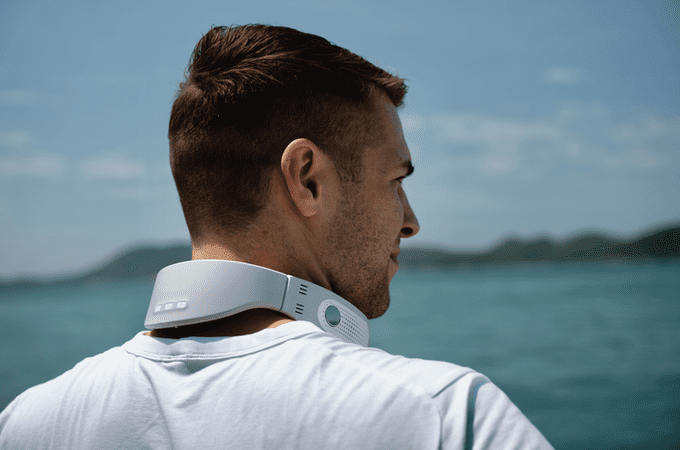 Feeling hot? So not cool.
Enter the QOOLA Wearable Air Conditioner. 
This futuristic device looks straight out of The Expanse — and with its incredible ability to rapidly cool you down to a chilly 59F OR heat you up to a toasty 113F, I wouldn't be surprised if J.J. Abrams optioned the film rights.
Use the heating mode to stay warm in your frigid office, sensible sweater be damned.
Or use the cooling mode next time you head out to play Ultimate Frisbee in the boiling sun. Watch the heat drop the opposing team like flies… while you stay as cool as Matthew McConaughey lounging in an ice bath. #winning
Little do they know you're actually controlling your personal temperature. The power, Duke! THE POWER! Looking for some icing on this hotcake? The QOOLA also uses ionic air purification technology to clean the air near your face while it works its magic.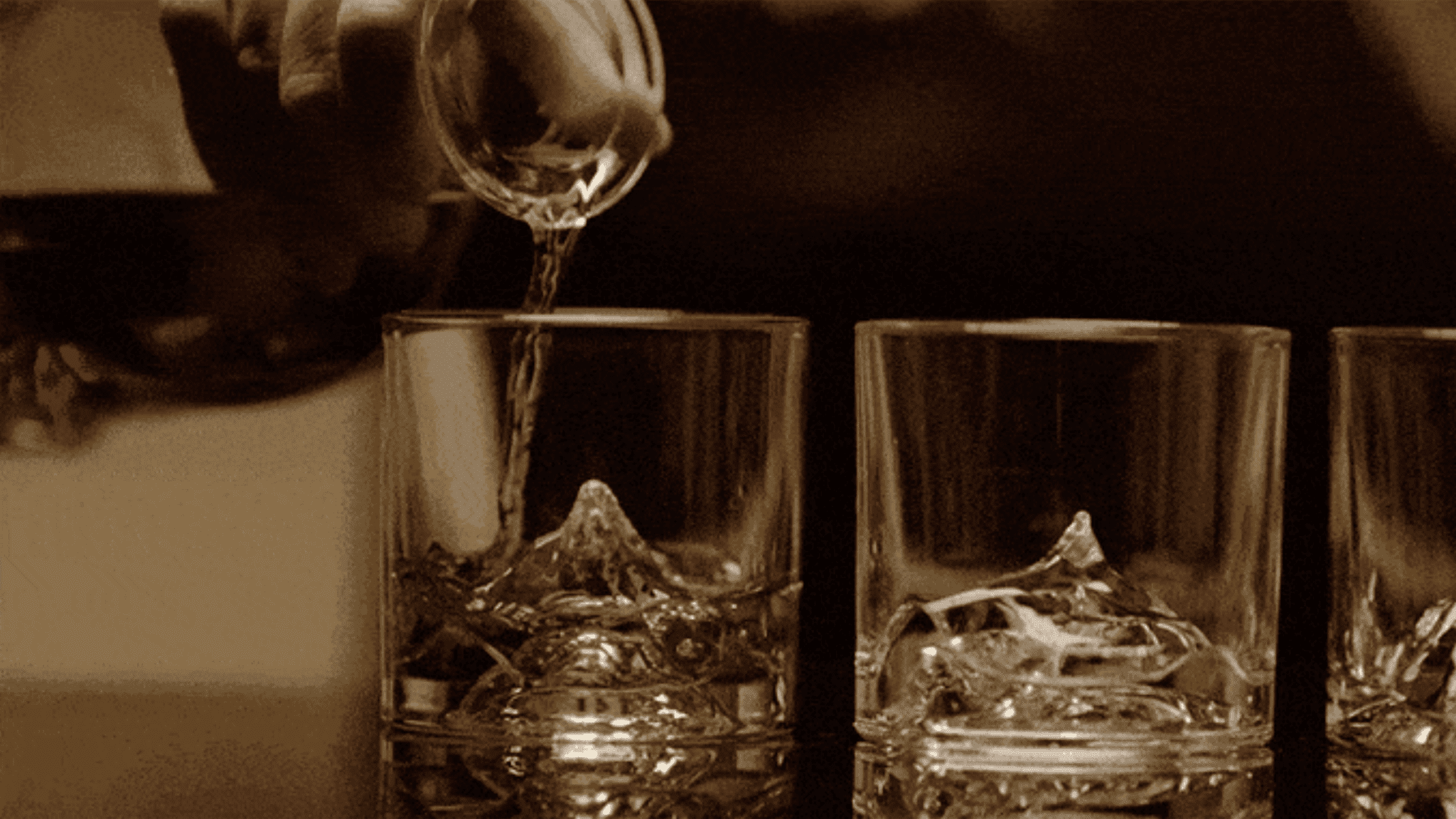 The Peaks Glass Set is an exquisite whiskey tumbler set with a unique artisanal spin. Inside each glass is a sculpture of one of the world's four most iconic mountains: Denali, Mont Blanc, K2 and Mount Fuji.
Each glass is crafted using X1 Crystalline Glass, AKA fancy-speak for "looks pretty but you can still put it in the dishwasher."
At a satisfying 1lb each, these glasses have more gravitas than Morgan Freeman addressing the U.N.
The Peaks Glasses' patented Chill-Charge System chills down your drink in just 18 seconds — without the need to fiddle with whiskey stones or, God forbid, ice. 🙅‍♂️
And, the mountains aren't just for show! Swirl your spirit of choice around the peak inside your glass to oxidize your drink and force more ethanol to evaporate — unlocking the true aroma of your whiskey.
These glasses are beautiful AND functional. That makes one of us.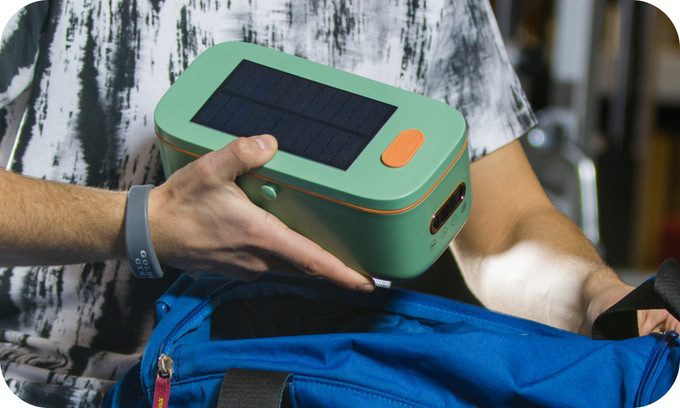 Wish your lunch packed more punch?
Don't suffer soggy sandwiches when you could be gobbling up gourmet goodies.
The SunnySide Smart Lunchbox keeps your food fresh for up to 20 hours — which means you no longer need to sacrifice deliciousness for convenience.
Its innovative electromagnetic induction heating means you can evenly heat and reheat your meal up to 7 times on a single charge.
(Perfect for when Janet from HR stops by right as you're about to chow down.
And they might force you to come back to the office… but they can't keep you from inhaling Ben & Jerry's for lunch.
Thanks to its powerful cooling element, this lunchbox will keep your Chubby Hubby colder than Janet's heart.
Finally, because it's solar-powered, the SunnySide is cordless. So you can take it anywhere that Janet isn't.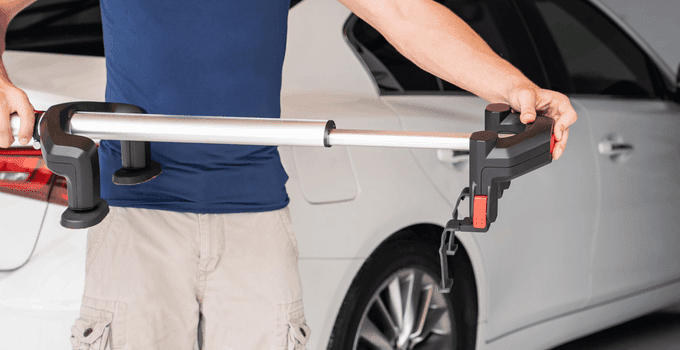 I really want a kayak. And a girlfriend who will stop pointing out that my car can't fit a kayak.
Thankfully, the Knotix Roof Rack came along, so I can finally get a kayak… and my girlfriend can't say sh**.
Designed with a few ingenious mechanisms, this universal roof rack expands from a compact 23" folded to a generous 50" span that fits virtually every vehicle.
It installs in seconds without damaging your car.
And it can securely hold up to 330 pounds of weight, or exactly one adult male Giant Panda.
Coolest of all, the built-in clicker mounts allow all sorts of attachments — so you can carry your kayak, snowboard, Giant Panda, mountain bike, dying relationship, or camping gear wherever you go next.
29. Monarc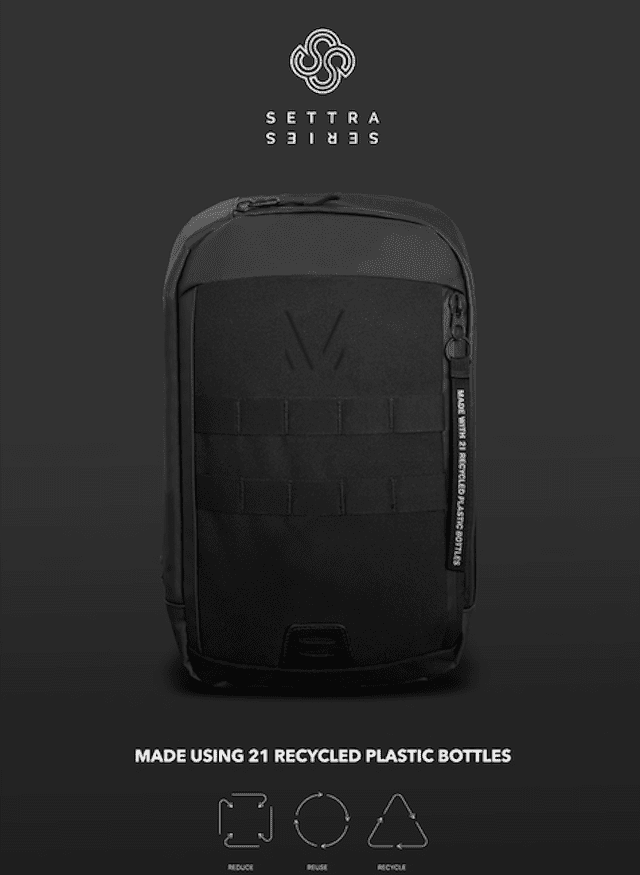 I thought I was being creative by making a bird feeder with all of my empty 2-liter plastic bottles.
But then I saw what Monarc created, and now I understand why I failed workshop class as a kid.
The Monarc Sling and Wallet are made from recycled plastic bottles.
The Sling uses 21 bottles, while the wallet uses 4. The Sling is light-weight and low profile but still fits 10 liters of gear. It's big enough to carry your laptop and many other everyday items.
It has three compartments, an RFID pocket, is water resistant, and has a magnetic cross-body strap.
The wallet is super lightweight and has room for your cash, cards and coins.
Interested? Jump in now. It's the final week of the campaign!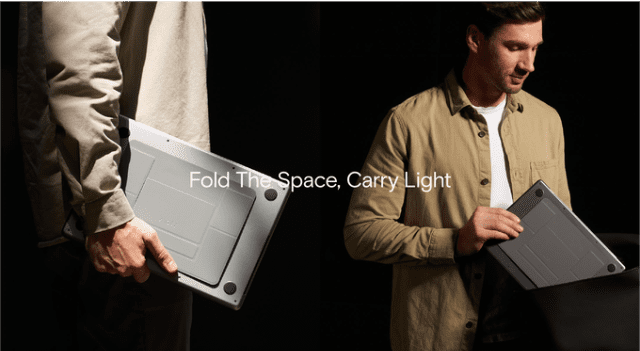 When I use my laptop on my lap, I get a burning sensation in my legs. When I take it off, I still have a burning sensation, but mostly in my crotch.
That's normal, right?
What I should be using is the Moft Cooling Stand.
Moft helps you work comfortably and keeps your computer cool.
Plus its minimal design gives it an invisible profile. That, plus dual angles to support different postures, makes it super comfy to use too.
So if you want to reduce that burning sensation like I do, check out Moft. It'll help keep you cool, keep your computer cool, and it looks cool too.
27. Ohm's Quest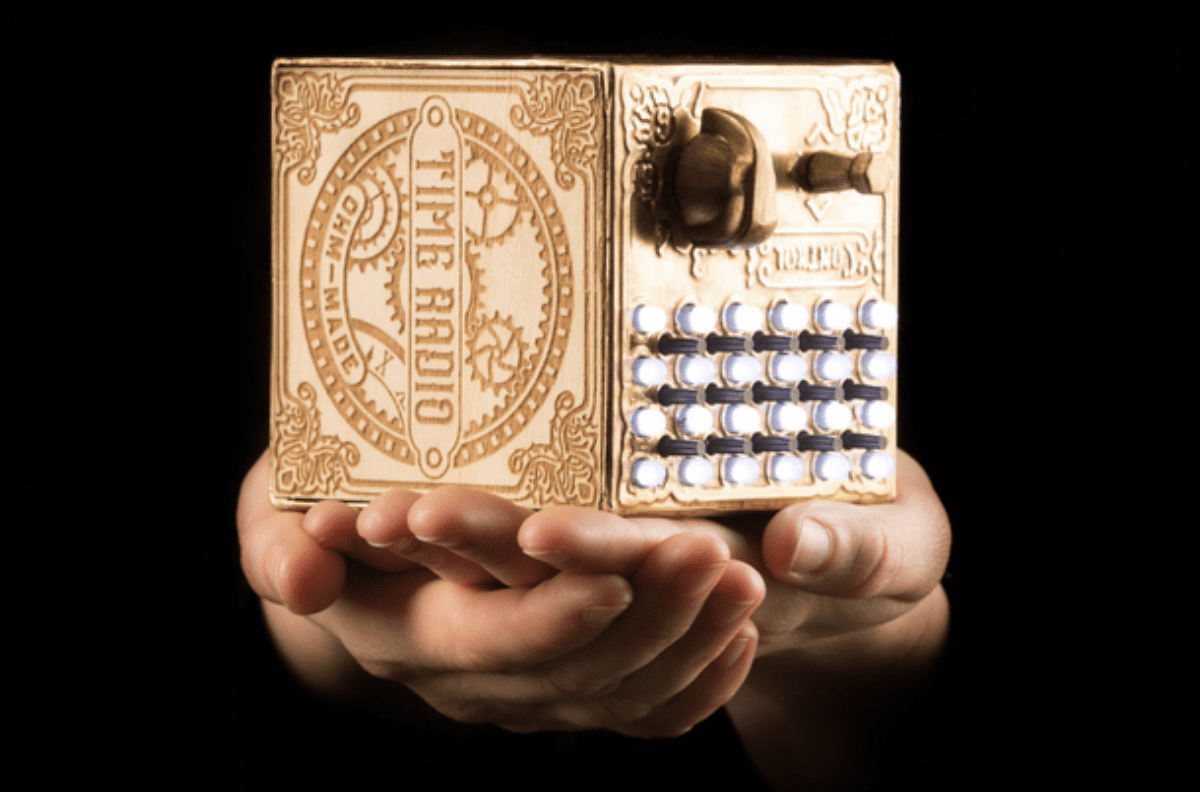 Would you rather go to an escape room with your friends or pay this month's mortgage?
Escape rooms can be expensive. And after an hour of failing to solve the room's puzzle (yet again), you'll likely regret your decision.
But all you puzzle lovers out there won't regret Ohm's Quest.
Ohm's Quest is an escape room console with 3 pre-loaded stories and new content monthly so there are always new challenges for you to solve.
With an adjustable difficulty level and randomized solutions for each play-through, you can replay the stories time & time again.
Aren't you going to miss having a 16-year old tell you that your time is up and that you failed again? Well, probably not.
Not getting the support you need? I'm talking about your neck and spine, not your relationship.
If your decade-old pillow has you waking up stiff and grumpy, you need to upgrade to a Bed Pillow.
Its unique ergonomic shape and high-quality materials ensure that your head is positioned properly for a good night's sleep, regardless of your sleeping position.
The Bed Pillow might end up being the second best thing to happen in your bed.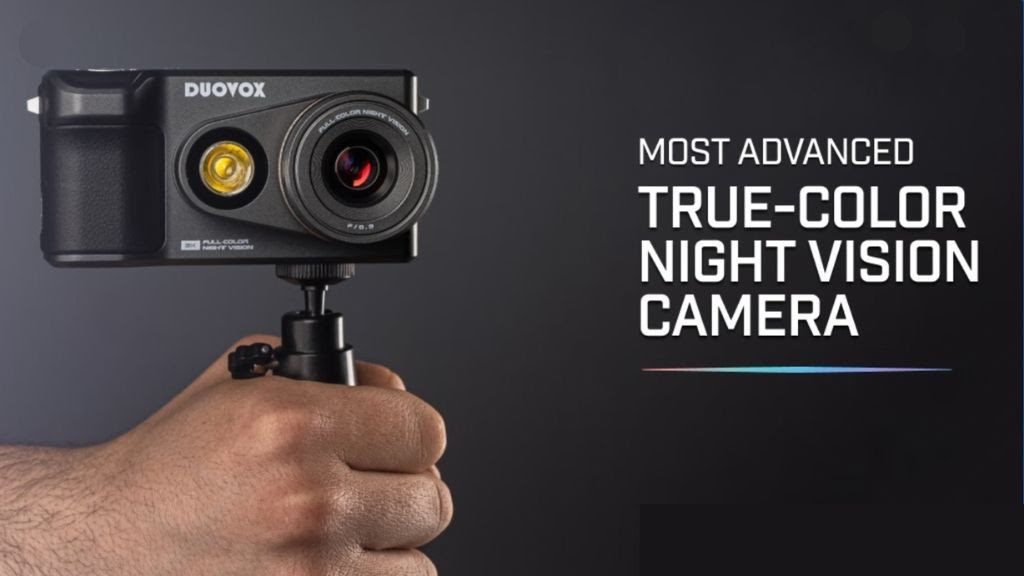 If only my eyes had night vision…
Then I'd actually SEE my neighbor's cat pooping in my flower box at 3 a.m.
Humans might not be able to see clearly in the dark.
But the DuoVox Mate Pro certainly can.
It's a true-color night vision camera that takes crystal clear pictures AND videos in total darkness.
Illuminate nature, wildlife, and the guy in your driveway about to siphon your gas at midnight.
All from a range of up to 1,000 feet.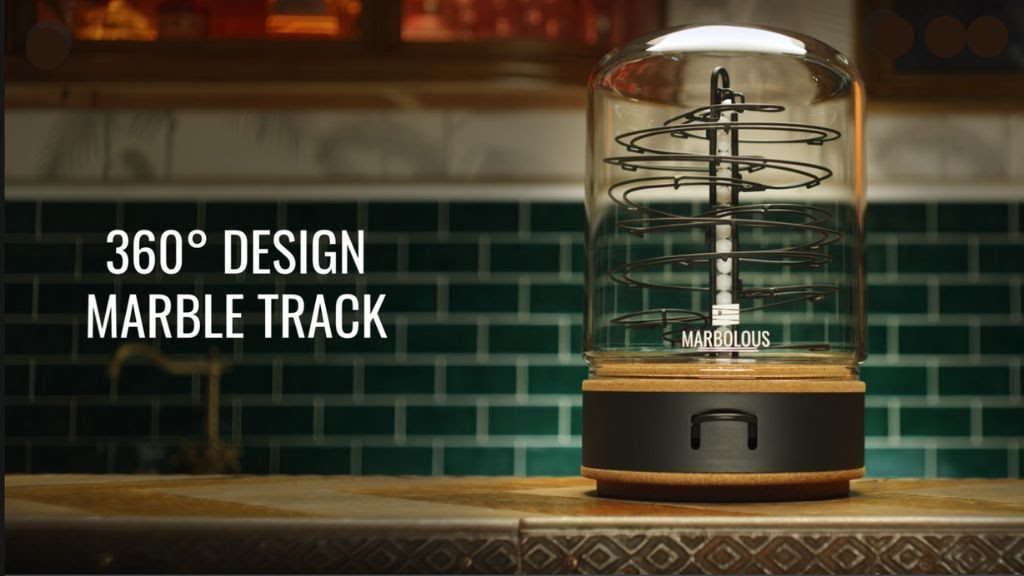 You wanna talk about productivity?
I've spent the last 11 days watching a pair of squirrels uncover every nut in my yard.
Now THAT'S production.
MARBOLOUS is not a productivity hack.
It won't make you more efficient.
But it WILL provide hours of effortless entertainment as you're transported back to your childhood.
This 100% metal track and 360° glass dome features a mechanical lifting system that automatically sends marbles back on their mesmerizing journey.
P.S. It's perfect for home offices!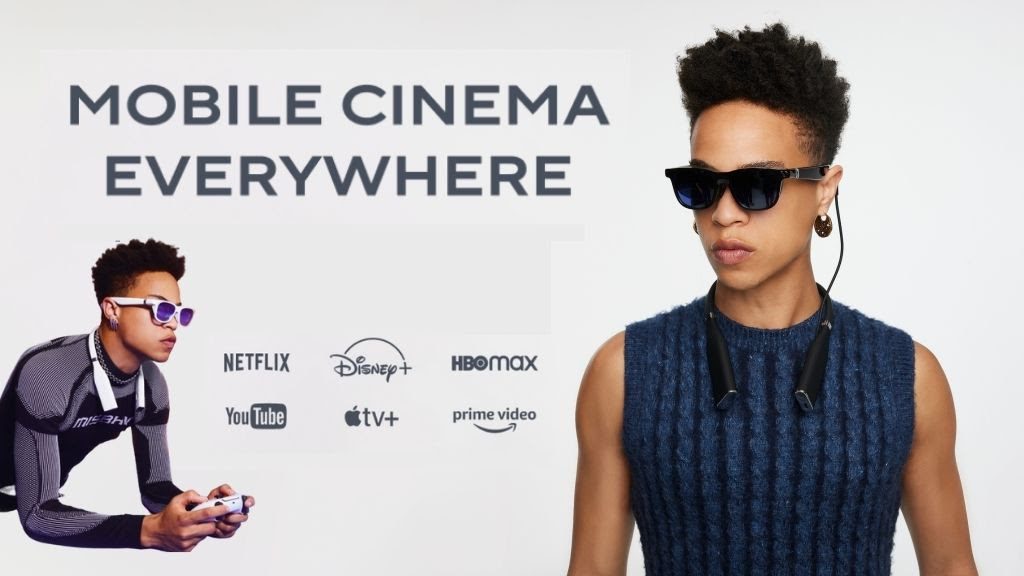 HDTV salesmen in 2005:
"WOW! This TV is only three feet thick and weighs UNDER 500 pounds. Can you believe it?!"
Thankfully, things have changed.
The VITURE One XR Glasses are the future of streaming and gaming.
They offer instant access to a PRIVATE 120-inch screen no matter where you are.
Play PS5 games on a plane.
Watch Netflix on a bus.
Anything a TV can do, these glasses do better.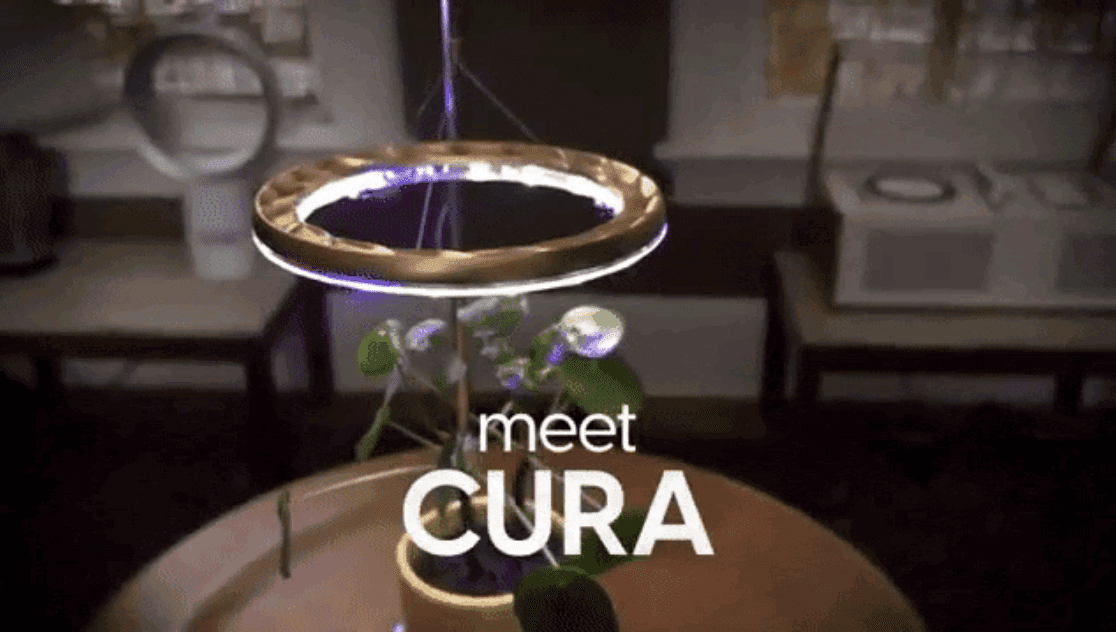 "HELP US." -your plants
Does anyone else's fiddle-leaf fig look more like a no-leaf fig these days?
I just wanted a nice, simple houseplant…
Now I'm waking up at 3 a.m. to hand massage its stems back to life.
CURA takes care of your plants FOR YOU.
Its automated watering and smart lighting help ANY plant feel its best.
No more guessing on when and how much you should water.
Just select a preset grow plan on the app and you're DONE.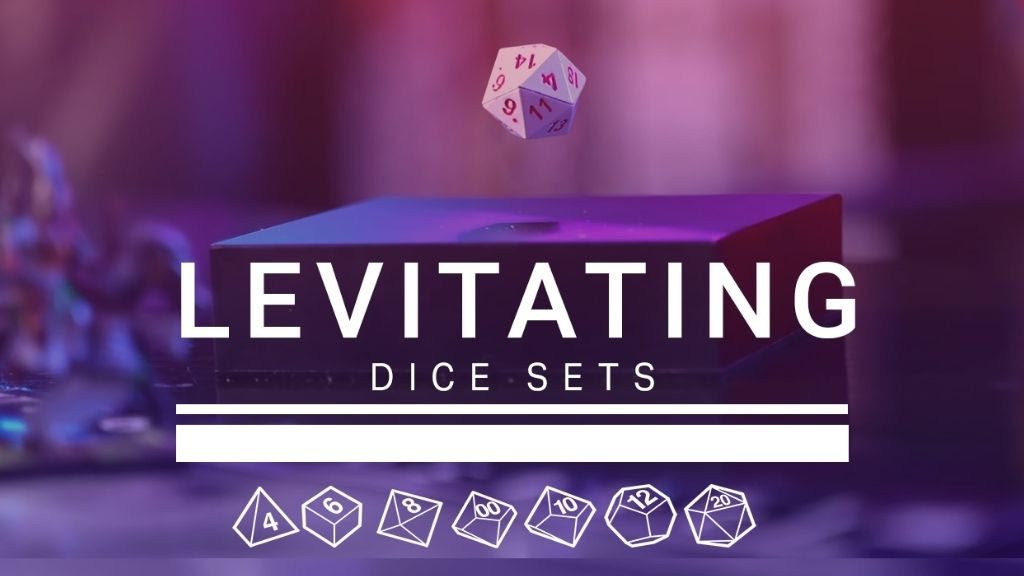 I'm just gonna be honest with you…
Going back to normal dice after using Levitating Dice is going to be TOUGH.
But with the support of your family, friends, and five to seven years of therapy, you may fully recover.
These endlessly rotating dice use a magnetic forcefield to float rhythmically as they wait for battle.
Dominate game night and tell your friends who bring "normal" dice to get that weak sh*t out of here.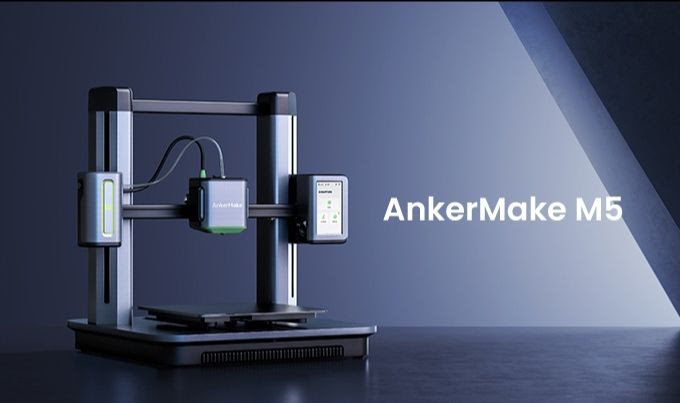 I Googled "4D Printer" and was immediately put on a government watchlist…
(Just what are they hiding?!)
Until we're allowed to experience 4D, you need to see this:
The AnkerMake M5 3D Printer brings world-class printing home.
While standard 3D printers are just getting warmed up, this makes highly intricate 3D prints from start to finish 5X FASTER.
Its 49-point auto-leveling and built-in AI camera allows you to print one-of-a-kind creations in 70% less time.
I'll keep working on the world's first 4D printer from my jail cell.
YOU can back the AnkerMake M5 right now.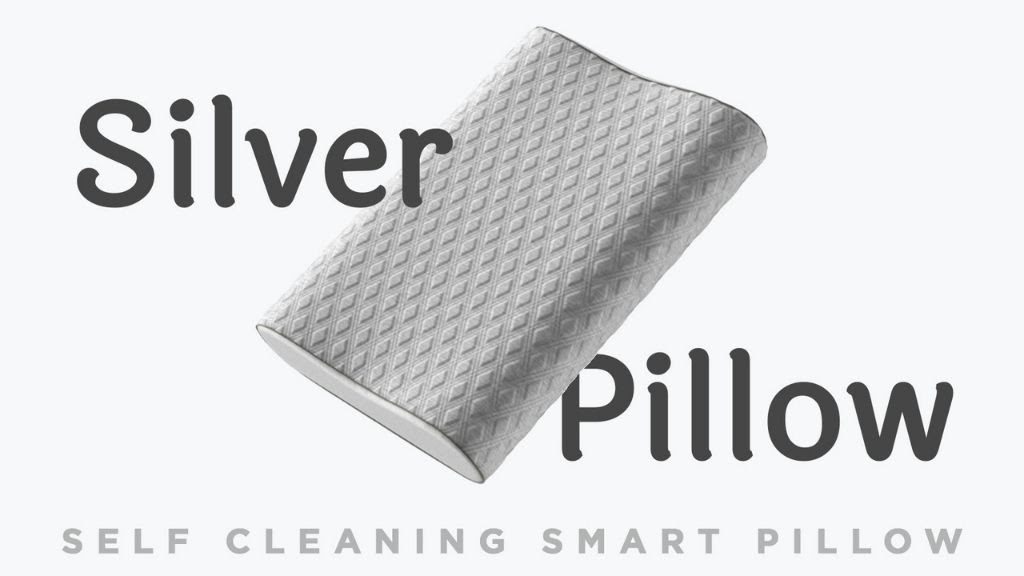 When's the last time you washed your pillow?
"Last week!"
LIAR!
That was your pillowcase.
That lump of feathers you sleep on every night is dirtier than your local landfill.
The Silver Pillow is different.
Its silver mesh fabric protects against germ transfer while regulating temperature so that you're ALWAYS using the cool side of the pillow.
The ultra-breathable design protects your neck and spine so that you don't wake up stiffer than a board.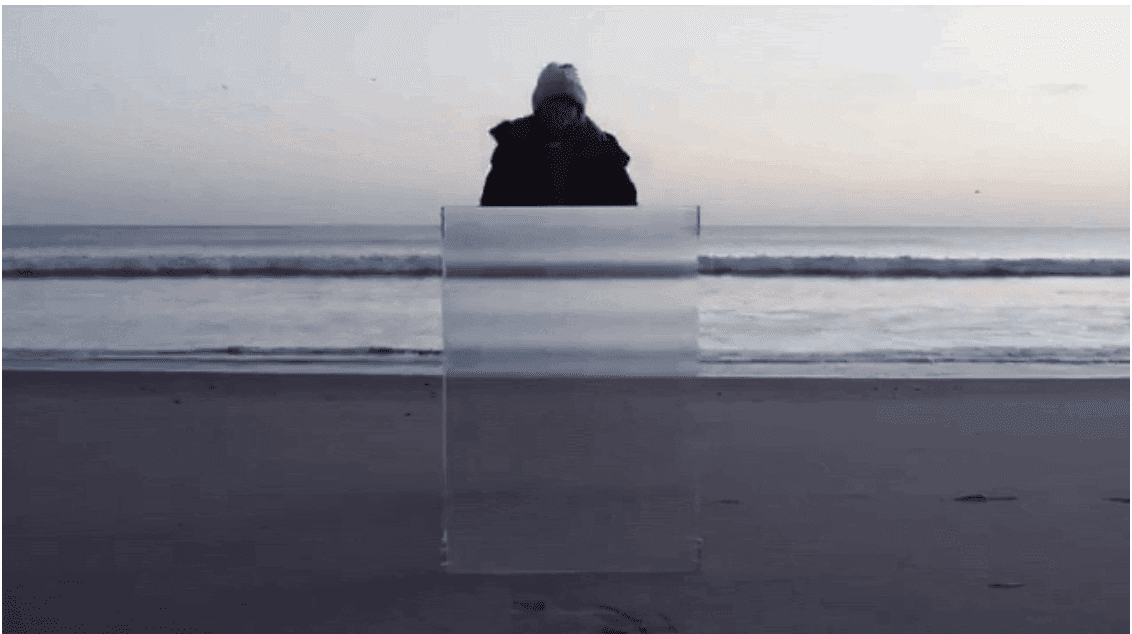 This works by reflecting light rays horizontally along an axis to…
What's that?
You don't care how it works?
ME NEITHER!
All I know is this is a freakin' real-life INVISIBILITY SHIELD.
One second you're there, and the next you've completely disappeared behind this free-standing shield.
It's like Harry Potter and Elon Musk met up and were like, "hmmm what should we invent together?"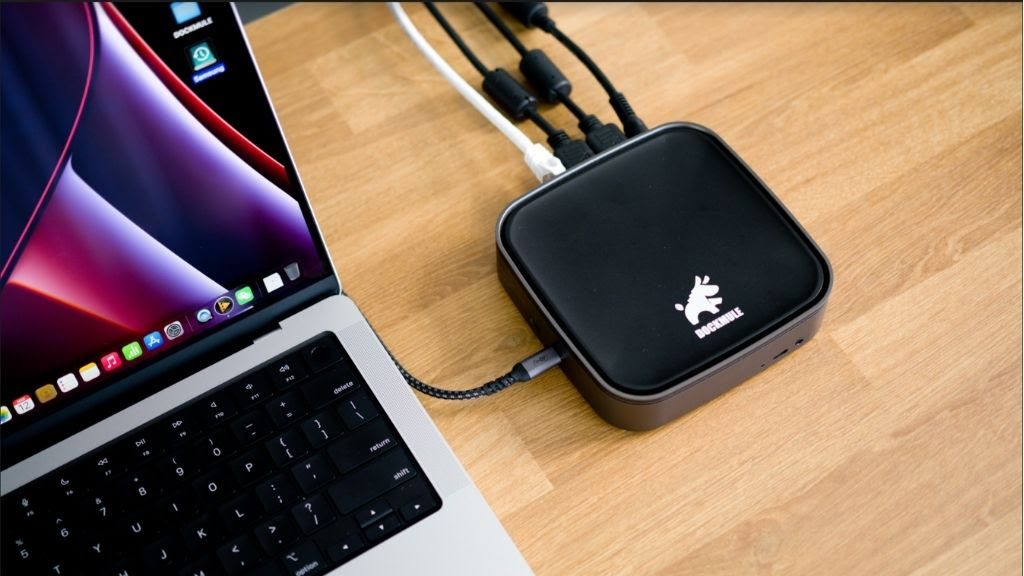 Ports are endangered.
Why?
Habitat loss due to climate change big tech absolutely hating them.
The solution?
One quick connection unlocks 16 EXTRA ports for your Mac, iPad, Windows, or Android device.
Access additional monitors, transfer data, and expand your device's storage all at once.
It's the ultimate way to give a big ole middle finger to the port killers in Silicon Valley!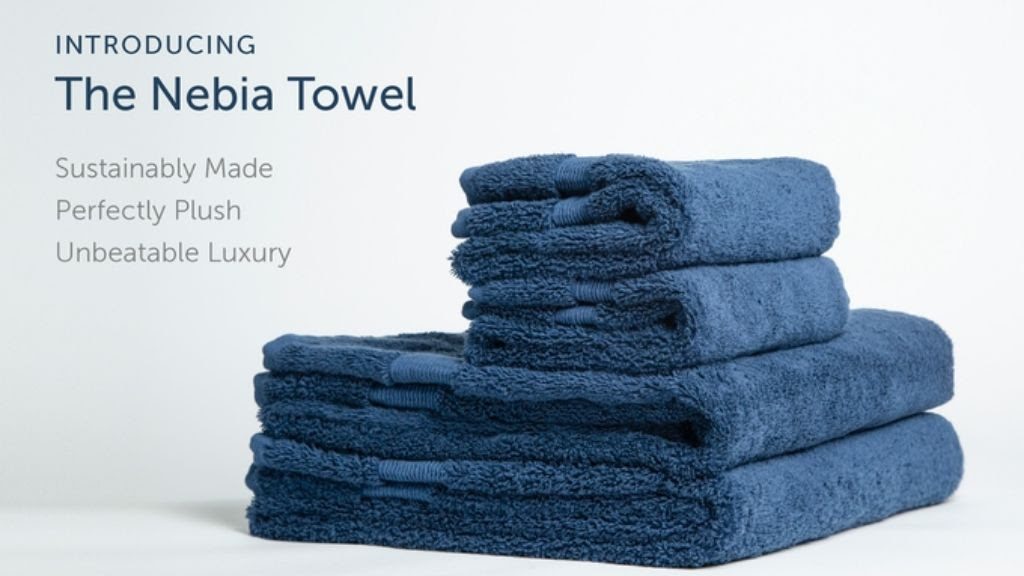 When you stay at a fancy hotel, you're contractually obligated to take the mini shampoo bottles home with you.
Now is it possible that one of their expensive bath towels slipped into my luggage over the years??
Who can say!
But here's what I do know:
The Nebia Towel offers 5-star luxury that you DON'T have to feel guilty about.
Its sustainably woven blend of soft cotton and upcycled fibers is as cozy and plush as a baby koala nuzzling its mother.
The oversized design is ultra-absorbant and dries fast, leaving you with a wonderfully fluffy towel each and every morning.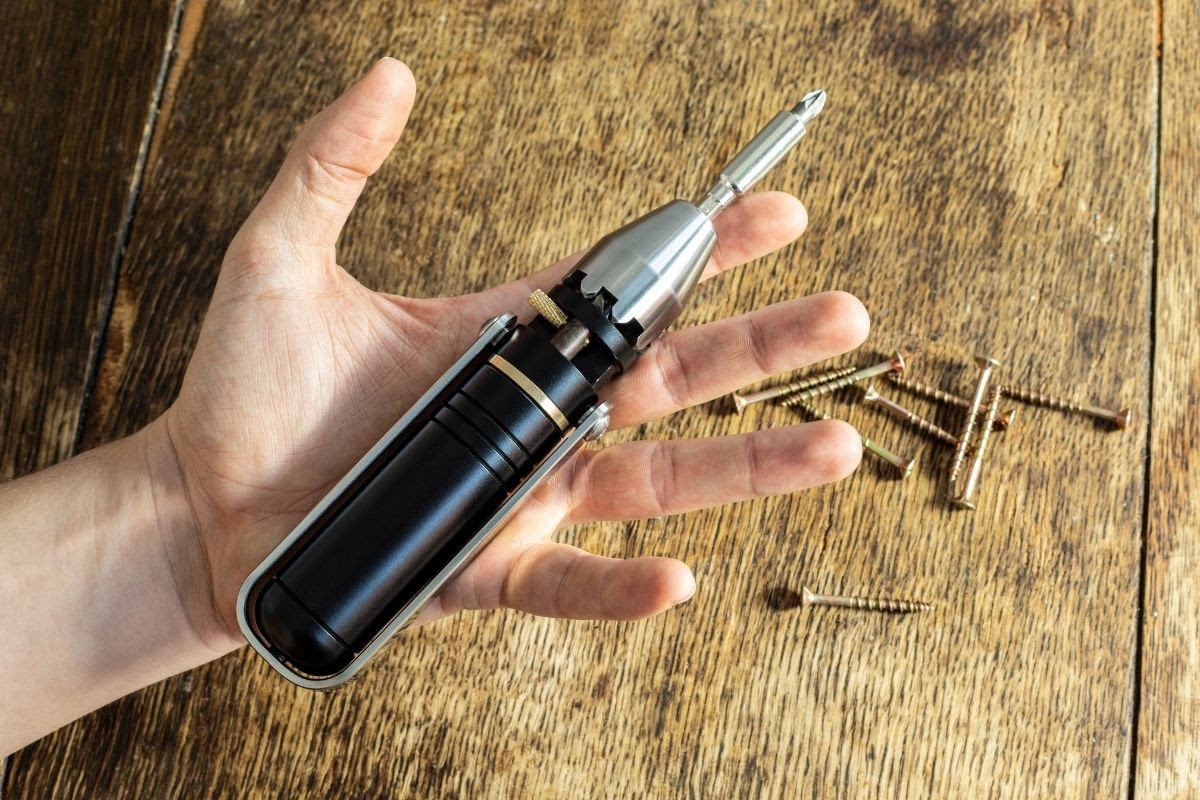 Nice try, pal, but I already have every tool that's ever been…
OH MY.
Not this one!
The MetMo Driver is a high torque beast designed to finish stubborn screws.
So if your cordless drill craps out early, this comes to the rescue to finish the job FAST.
It's so powerful you don't even need pilot holes.
And since it's powered by the strongest things on earth (your hands), it'll NEVER run out of battery.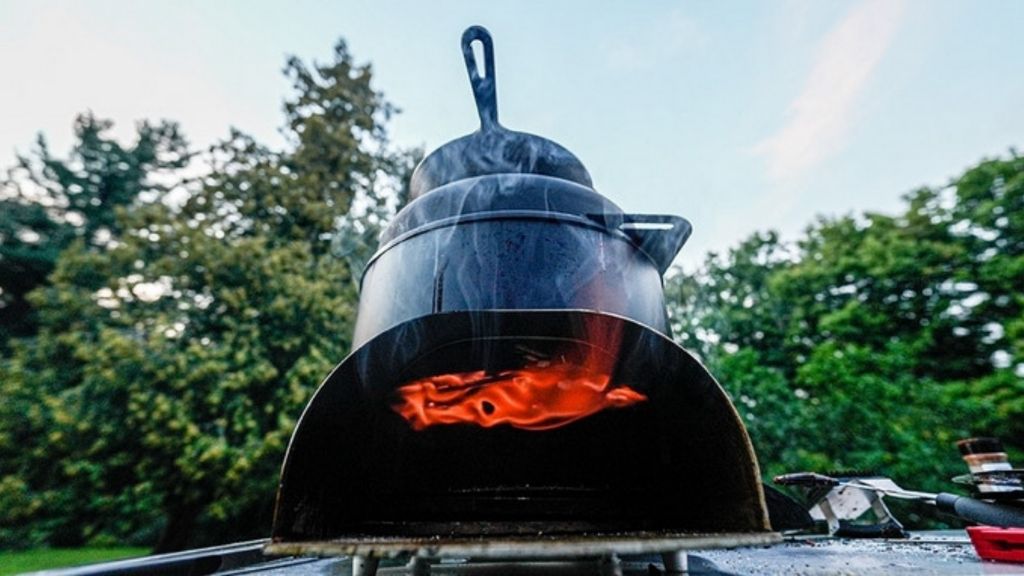 Gen Z:
"Oooooh fire shots always do well on TikTok."
Everyone else:
"GET OUT THE WAY OF MY MEATS!"
Although the law forbids you from physically harming trendy child stars, you should do EVERYTHING in your power to protect your grill.
The Wild Fire 4-in-1 Grill is the ultimate outdoor cooker.
It cooks meats and pizzas lightning fast at infinitely adjustable temps that can go over 1,000°F.
The best part?
It's designed to quickly lock in flavor WITHOUT drying your food out.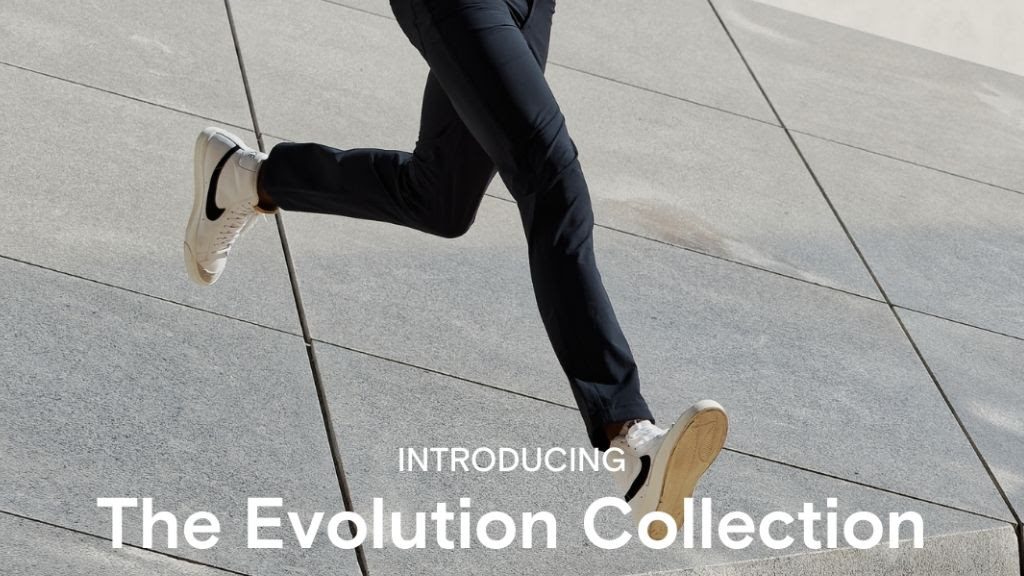 Here's what I just found in my closet:
-Three pairs of ill-fitting jeans so old they're back IN style
-Nine mismatched socks whose partners are missing and presumed dead
-ZERO pairs of suitable travel pants
IT'S TIME TO CHANGE THAT.
The Evolution Collection by Western Rise features ultra-packable travel pants 5X STRONGER than denim and a whole lot more comfortable.
Their four-way stretch fabric is wrinkle and stain resistant.
So if your seatmate spills their Coke on you, don't worry!
Just ask them to fork over their pack of airplane cookies and you'll be all square.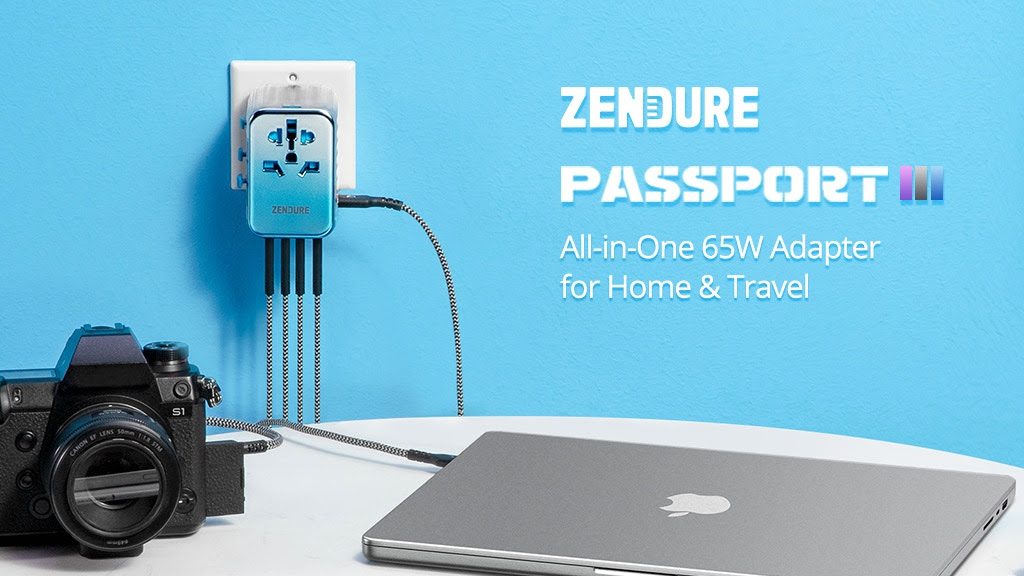 You just arrived for the trip of a LIFETIME.
The hotel is poppin', the drinks are flowin', and the beach is calling your name.
You plug your phone in for a quick charge then POOF!
(There go all the pictures of your six-month-old nephew.)
There are 14 DIFFERENT plugs used around the world — each with their own unique power output.
Lucky for you, Passport III works with just about all of them.
Safely charge your devices in 200 countries and regions.
From Aruba to Zimbabwe, this 65W travel charger works fast no matter where you are.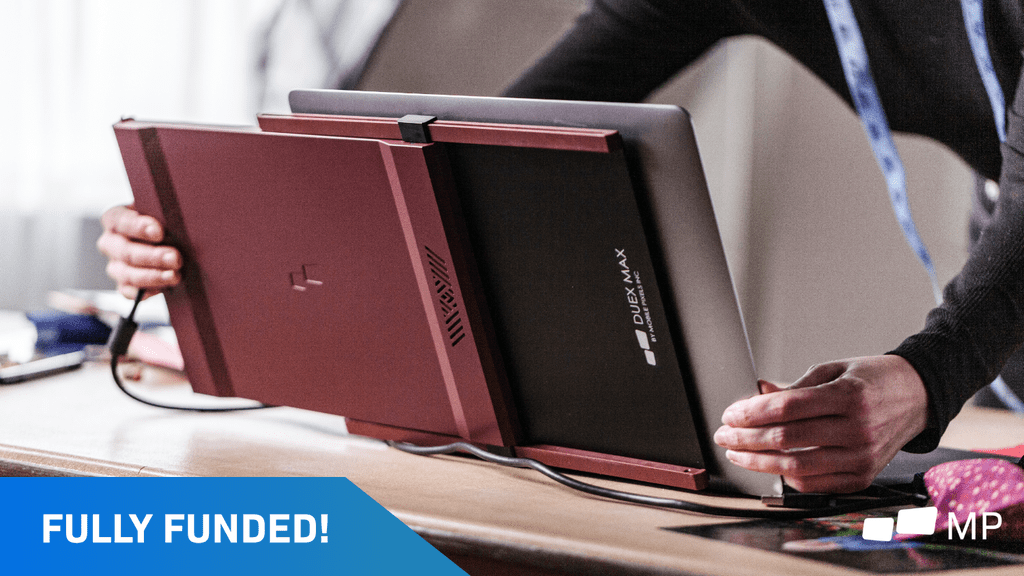 Adding an extra laptop screen has always been a tradeoff:
A. Toggle between 50 tabs on one screen
B. Lug around a 12-pound BRICK just so you can get some work done
I guess between the two I'd pick…
Wait a sec.
THERE'S NOW AN OPTION C!!!!I
DUEX Max offers the best of both worlds.
Its spacious 14.1-inch HD screen extends instantly when you need it, and slides discreetly back home again when you're done.
Compact magnets hold everything securely to your laptop, and since it weighs UNDER two pounds, your forearms won't look like beach balls at the end of the day.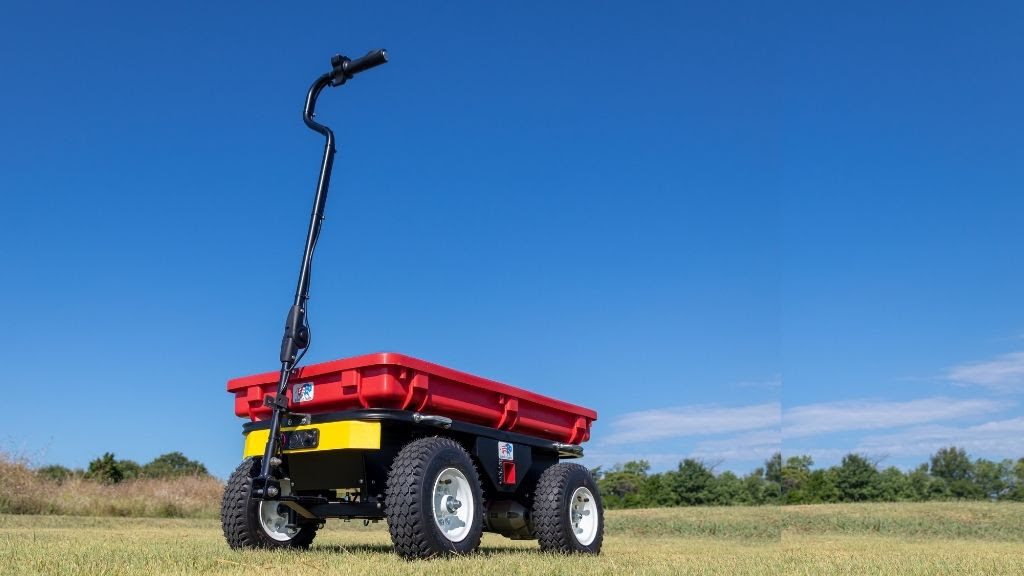 Option 1:
-Go to the gym daily
-Befriend a bodybuilder
-Start taking his totally natural, 100% legal, definitely not steroids, supplements.
Option 2:
This electric-assist cart system will have you moving up to 500 pounds easier than an offensive lineman picking up a toothpick.
The powerful battery propels the cart and ALL of your gear over almost any terrain.
So you can focus on enjoying the great outdoors WITHOUT worrying about pulling a hammy.
P.S. These heavy-duty carts are made in America with premium materials!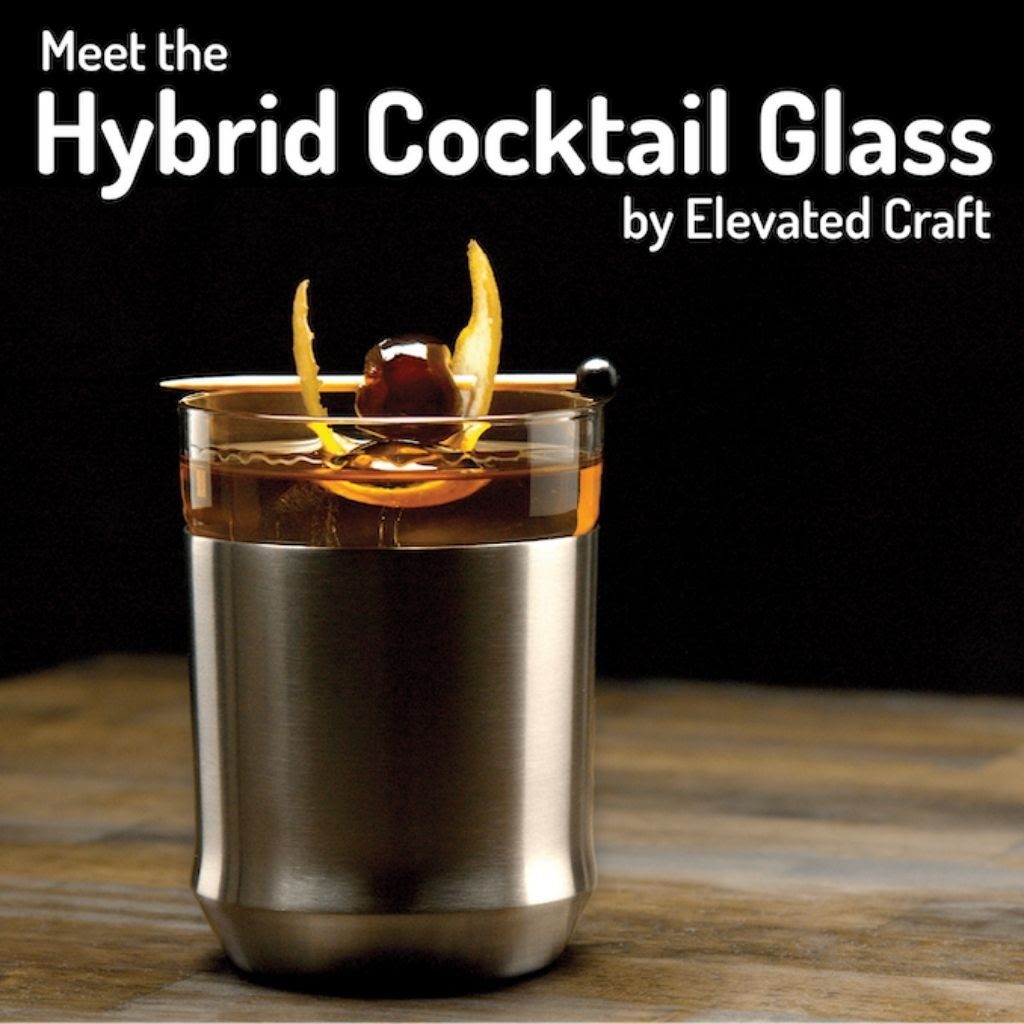 What I said:
"Two Old Fashioneds, please."
What the bartender heard:
"Two shots of room-temperature Fireball comin' right up."
Don't spend $17 for an overworked bartender to make you a mediocre cocktail.
Make your own craft cocktails AT HOME with the Hybrid Cocktail Glass by Elevated Craft.
Its vacuum-insulated stainless steel base offers perfect temperature control.
That means NO more watered-down drinks and no more freezing hands.
The best part?
The integrated measurement lines ensure you don't accidentally "heavy pour" yourself into a drunken stupor on a Tuesday night.
(Unless that's what you're going for, of course.)
P.S. The 2-pack reward comes with a FREE bonus glass to keep in the freezer!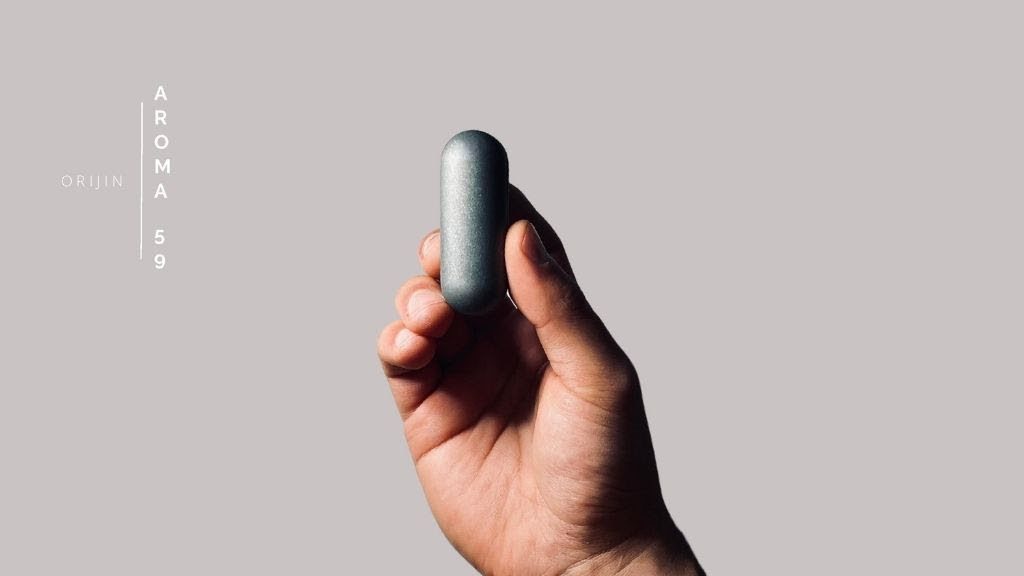 Me in high school:
"Hey Dad, do you usually put on one bottle of cologne or two?"
Needless to say, I smelled like the inside of an Abercrombie & Fitch.
AROMA | 59 is a line of solidified fragrance capsules that smell fantastic WITHOUT knocking out everyone within a half-mile radius.
So while your co-workers smell like they're made out of a Yankee Candle, you'll intrigue every nose around you without overwhelming them.
P.S. "The Collection" lets you experience all three scents for the best price!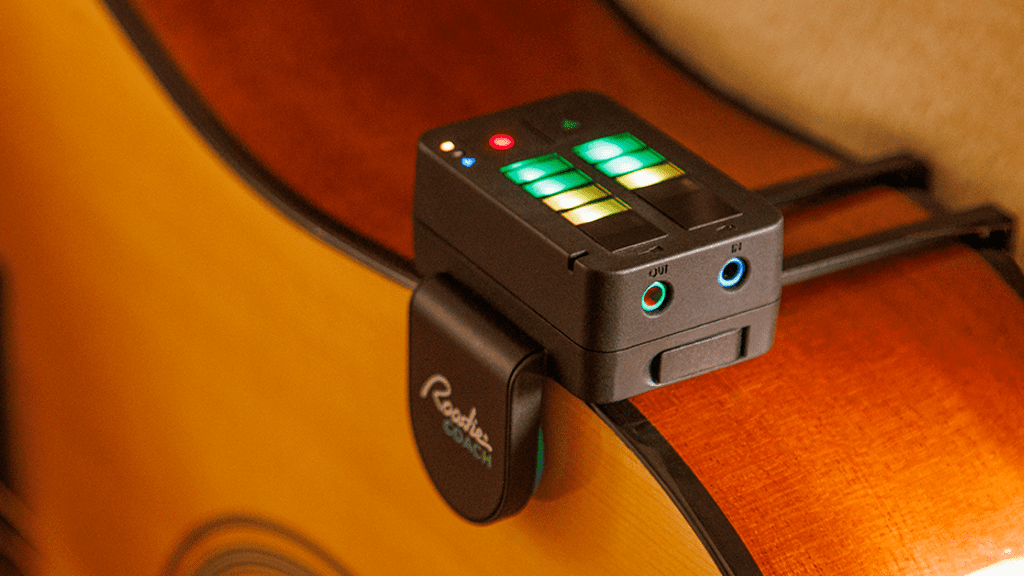 They told me I'd never make it big.
They said I didn't have "it."
But day after day I played my heart out in that Nashville cafe until it finally happened…
They said 11 words I'll never forget:
"Hey, you can't play here anymore. You kinda suck at guitar."
If only Roadie Coach had been around back then.
It's a personal music tutor that records your performances and HELPS YOU IMPROVE with personalized tips and real-time feedback. 
It's great for beginners learning to play or experienced musicians who don't want to pay $1,000 a month for an in-person instructor.
Simply put, this helps you learn to play better, FASTER.
P.S. It improves singing, too!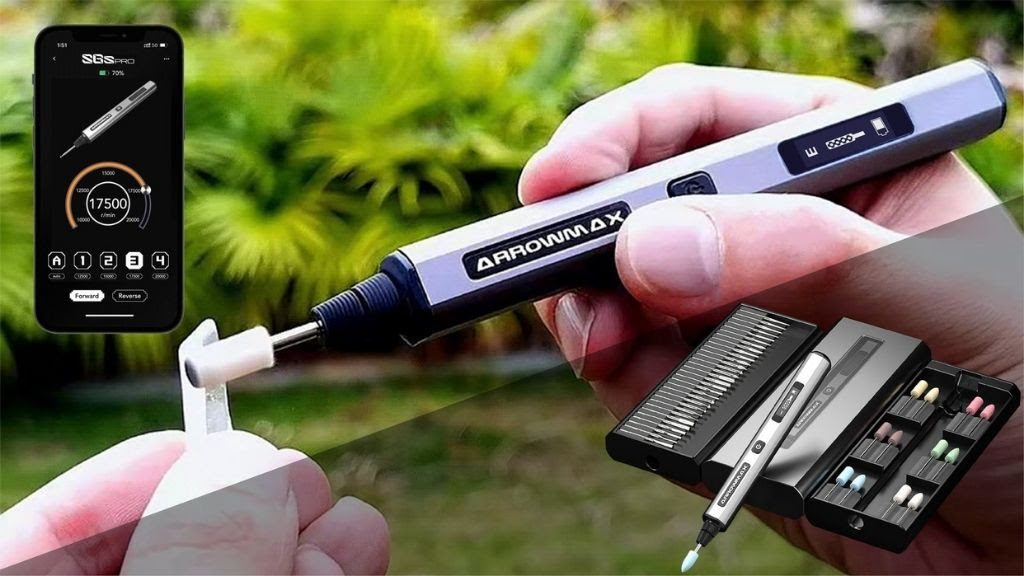 My friend: "Did you really engrave your name on this spoon?"
Me: "Yes."
My friend: "And you polished my grandpa's old ring?"
Me: "I did."
My friend: "And you tattooed 'wide load' on my butt while I was sleeping?!"
Me: "Unfortunately for you, yes."
SGS PRO is an all-purpose engraving and polishing pen.
It grinds, sands, polishes, and engraves EVERYTHING from wood to gold to your friend's behind.
Use any of the 30 included engraving bits and 12 polishing attachments to complete ANY project with ease.
P.S. Go for the Pro version instead of the Mini, it's more powerful!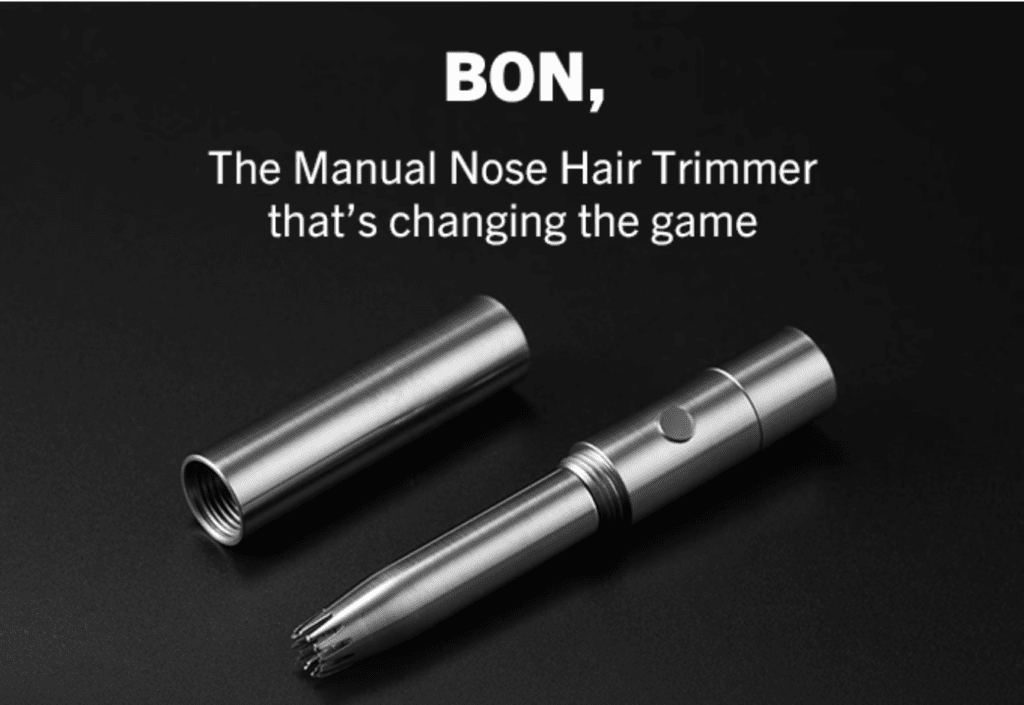 One minute your name is Nelson, the fun-loving 30-something with your whole life ahead of you.
The next you're being called "Nose Hair Nelly", the gross dude with nose hair thicker than a wolverine's fur.
Don't become Nose Hair Nelly.
The BON Trimmer is a PAIN-FREE nose hair trimmer that's quiet and discreet.
It effortlessly tackles nose whiskers without sounding like a jet engine is powering up under your nose.
Pair it with their smooth-cutting nail clippers and you'll be well on your way to PEAK grooming.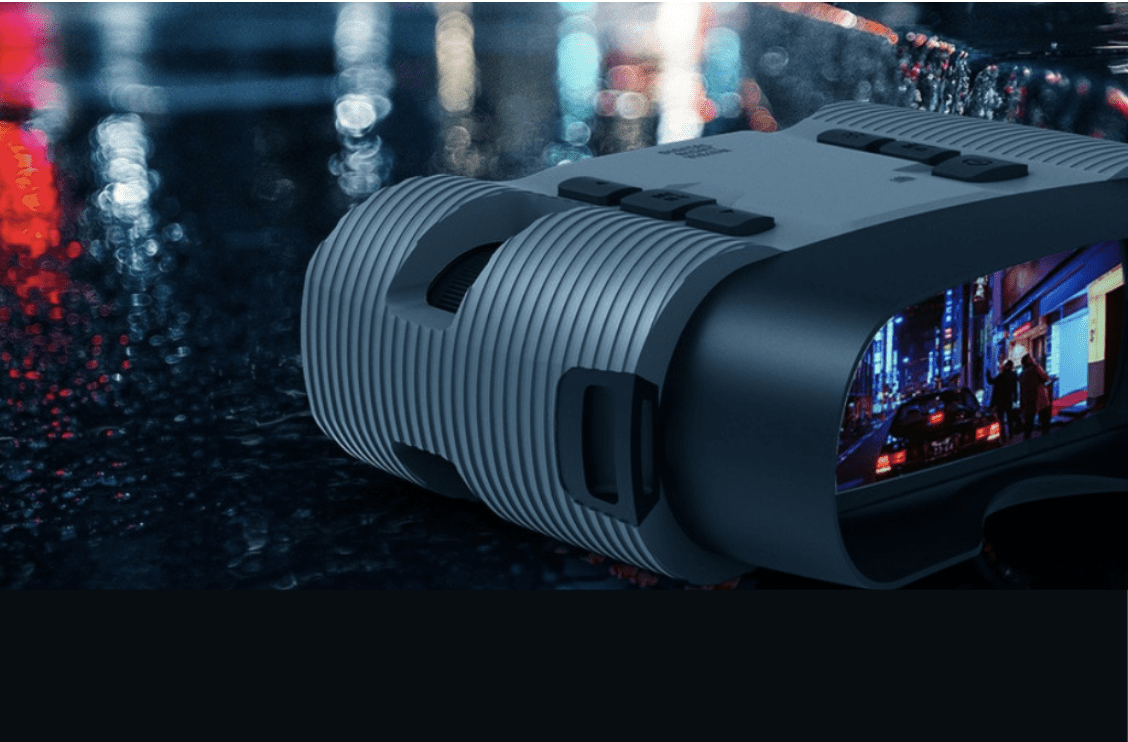 I would NEVER use these night vision binoculars to spy on my neighbors.
That would be creepy!
But let's just say I now know what's Jeff's been up to in that garage of his…
ACPOTEL Night Vision Binoculars offer military-grade performance at a fraction of the cost.
Their extra-long range extends over 500 meters, even in total darkness, giving you over 1/3 of a mile of high-definition visibility.
An extra-large HD screen and 8X digital zoom allows for day or night viewing of animals, nature, or your teenager's first date.
P.S. The only downside is the battery only lasts a few days 🙁
JK, it goes 2 years between charges!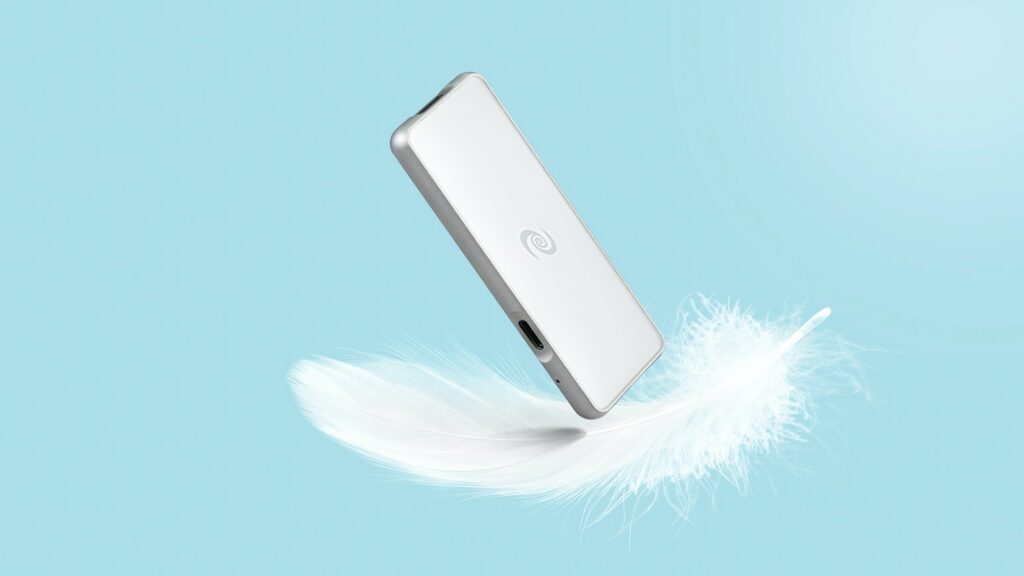 I'm sipping cocktails at a beachside resort in Cancún right now.
Or am I carving up 12-inches of fresh powder in Aspen?!
Ok, I'm actually freezing my buns off sitting at my desk 🙁
Nobody knows that but me thanks to Deeper Connect Pico.
It's a decentralized VPN that keeps your online info secure and PRIVATE.
The 7-layer firewall protects against hidden threats aimed at stealing your personal data.
While enterprise-grade encryption stops seedy guys named Vladimir from knowing you searched for "how to return homemade socks" at exactly 11:32 this morning.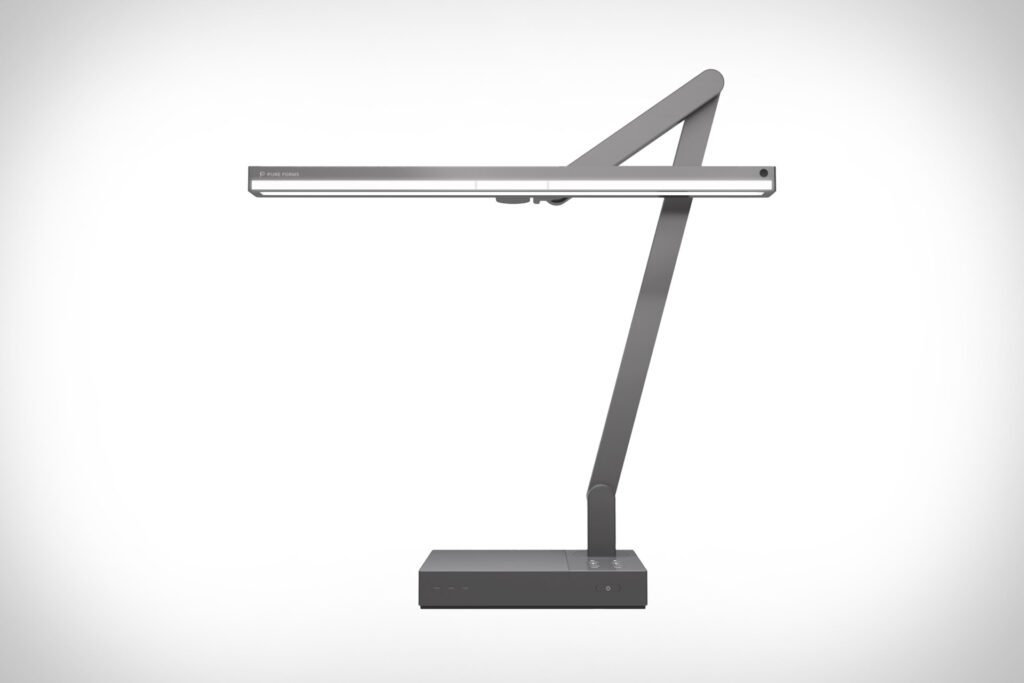 "Damn, now that's one sexy lamp." -Thomas Edison
Did the inventor of the lightbulb REALLY say that?
Debatable.
What's not up for debate is this:
The Desk Lamp by Pure Forms belongs on your desk.
It's an elegant lighting upgrade featuring smooth-gliding joints that cast brilliant light wherever YOU need it.
The built-in webcam light gently illuminates your face so that your co-workers know, perhaps for the first time, that you don't work in a 13th century dungeon.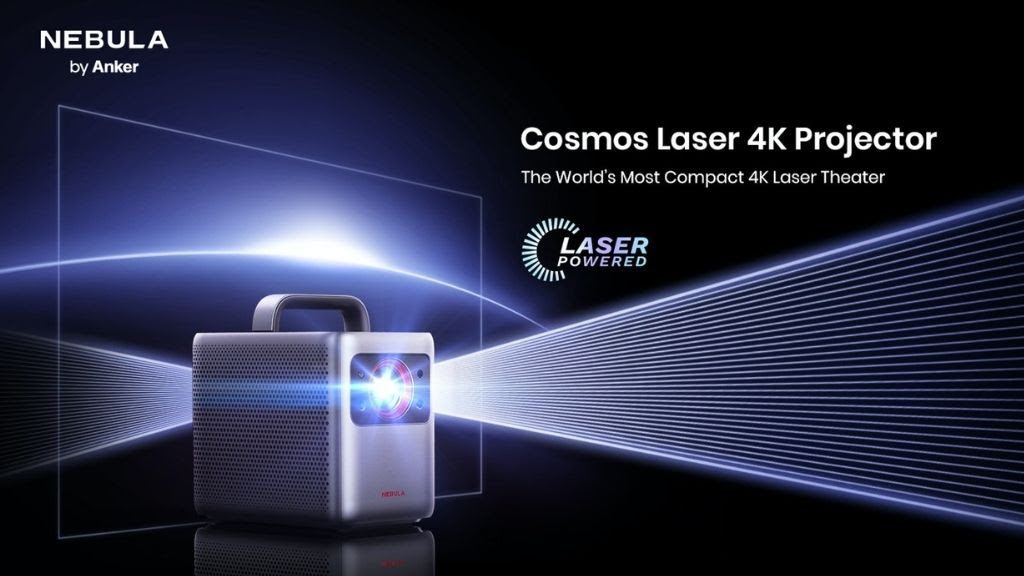 My girlfriend asked for a 150-inch screen to watch her shows…
So I taped three 50-inch TVs together and called it a day.
All good, right?
WRONG!
I've been kicked out of the house and now she's watching The Bachelor on this:
The Nebula Cosmos Laser 4K projector.
It's an ultra-bright 2400 Lumen showstopper that projects in dazzling 4K.
Experience uncompromised brightness DAY OR NIGHT everywhere from your living room to the backyard. 
Sports, movies, shows — no matter what you watch — this laser-powered theater offers a NOTICABLE upgrade to standard projectors.