Nothing is worse than outdated lists.
That's why we update this one.
A lot.
So come back each and every week for 2019's best Kickstarter projects.
Want these awesome projects delivered directly to your inbox?
Join the 183,000 people who are already a part of  The HypeSquad.
Oops! We could not locate your form.
Most Popular Kickstarter Projects of 2019
---
December 27th – December 31st
---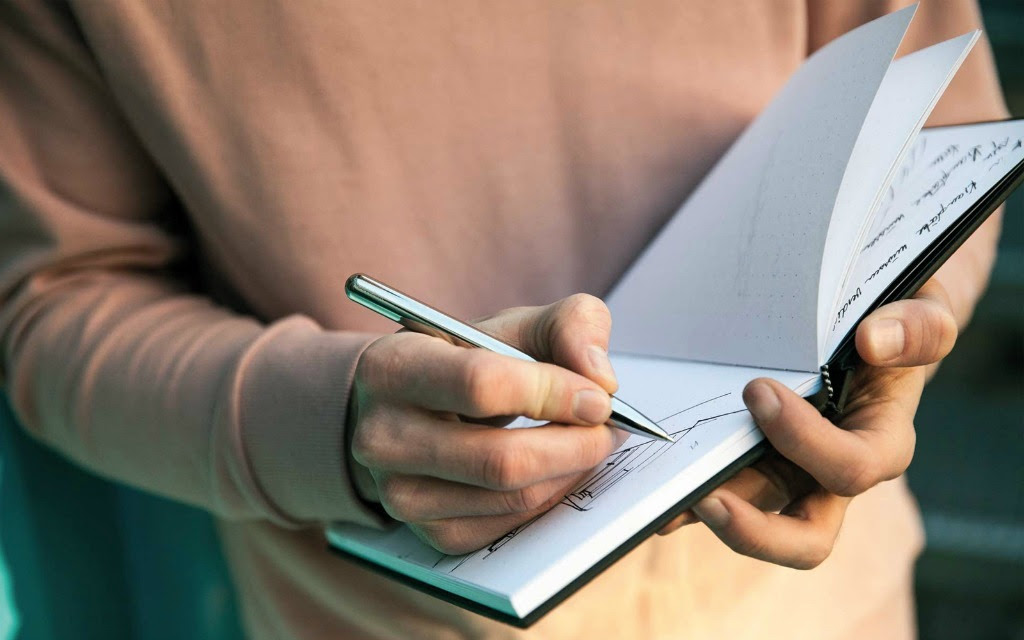 I collect free pens like my grandma collected Beanie Babies in 1998.
But here's the problem:
They all SUCK at writing.
(Which is, ya know, kind of important for a pen.)
They run out of ink faster than a terrified squid and write about as smoothly as a gravel driveway.
Good thing the Arc Pen is NOTHING like those.
It's an all-metal, premium-grade gel ink pen with jaw-dropping MAGNETIC self-alignment.
This gives you a lifetime of eloquent use from a pen that feels like it was designed specifically for YOUR hand.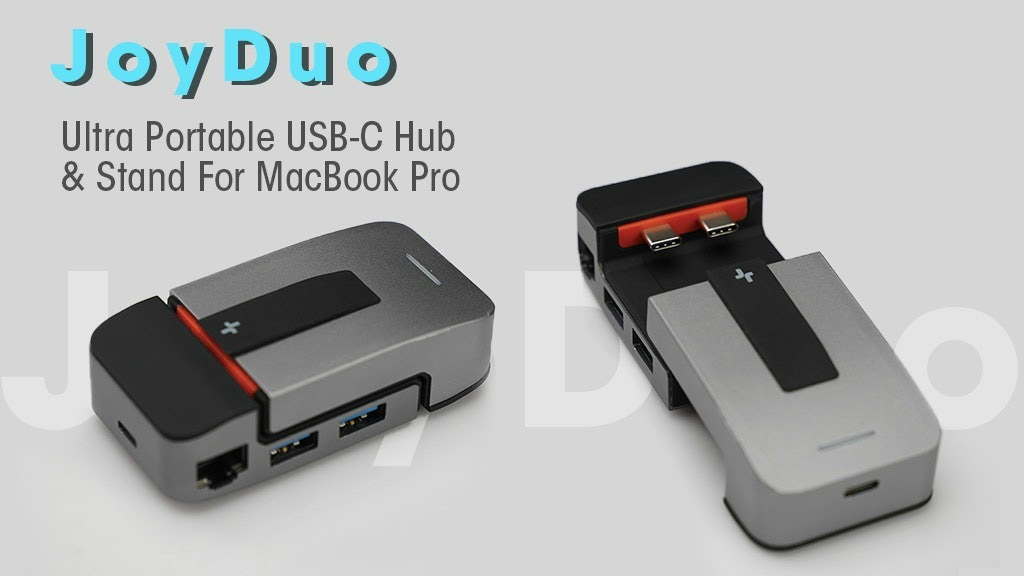 Listen, we don't discriminate against non-Mac users.
Except in this case…
When we're REALLY screwing over anyone without a Macbook Pro.
JoyDuo is an ultra-portable hub/stand hybrid that's a total GAME-CHANGER for Apple lovers.
This supremely sleek 8-port hub allows you to connect devices WITHOUT tangled wires.
From powerful high-speed chargers to high-def monitors, connect everything YOU need in the blink of an eye.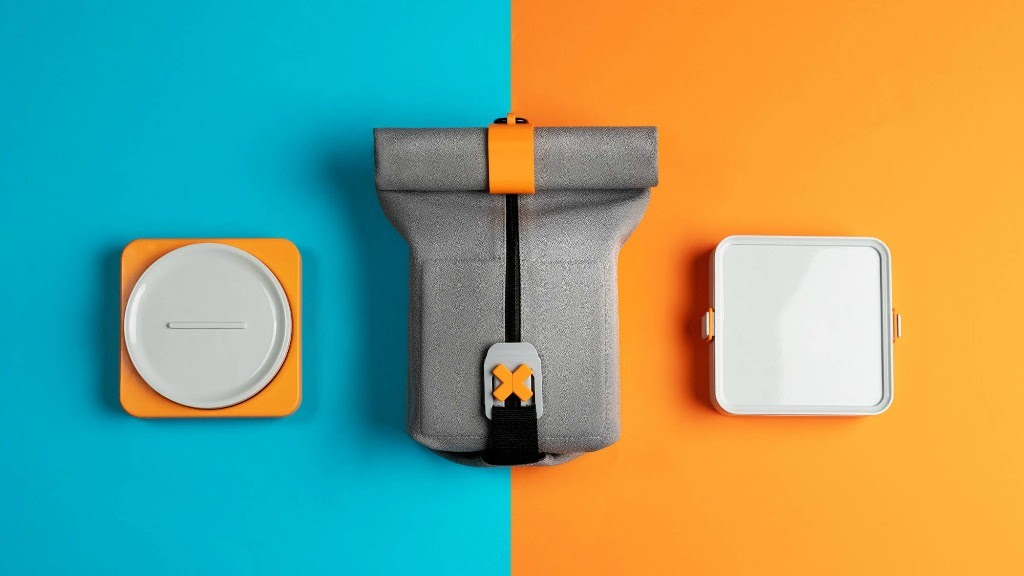 It's New Year's resolution season, baby.
And I'm ready to fail in STYLE!
Goal #1: Eat better.
Goal #2: Stop spending so much money.
Accomplish BOTH with the Foldeat Modular Lunchbox!
Its compact, stackable design and 100% microwave safe containers are just what you need to kiss $14 mid-week lunches GOODBYE.
Custom gel packs keep food hot OR cold while magnetic bands hold items in place as Foldeat transforms from modern lunchbox to convenient eating mat.
This is the all-in-one solution you've been waiting for to help YOU make 2020 your BEST year yet.
P.S. The "Foldeat Pro Pack" is a great deal!

---
Want awesome products like this delivered straight to your inbox?
Join the 183,000 people who've already joined The HypeSquad.
It's our hilarious weekly email featuring the 5 best Kickstarter projects of the week + more!
Oops! We could not locate your form.
---
---
December 23rd – December 27th
---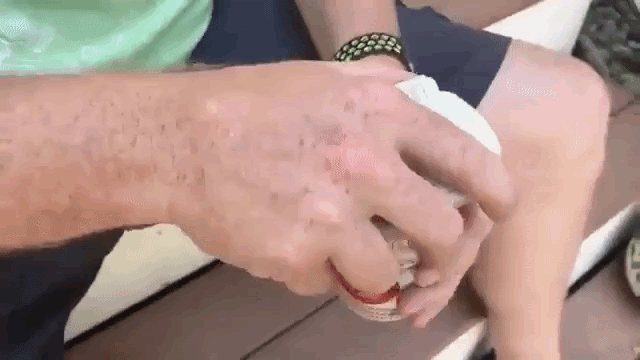 "I don't approve of this device."
QUIET, MOM!
Draft Top lets you toss back cold ones like NEVER before!
Its brilliant design removes tops in seconds, letting you easily chug brews and Claws to your heart's content.
Enjoy the SMOOTHEST pour of your life and become the COOLEST person at literally EVERY PARTY!
This bada** tool is a NO-BRAINER that enhances your drinking experience and turns any pre-LAME into an awesome pre-GAME!
P.S. Their rock-bottom pricing is an absolute steal of deal!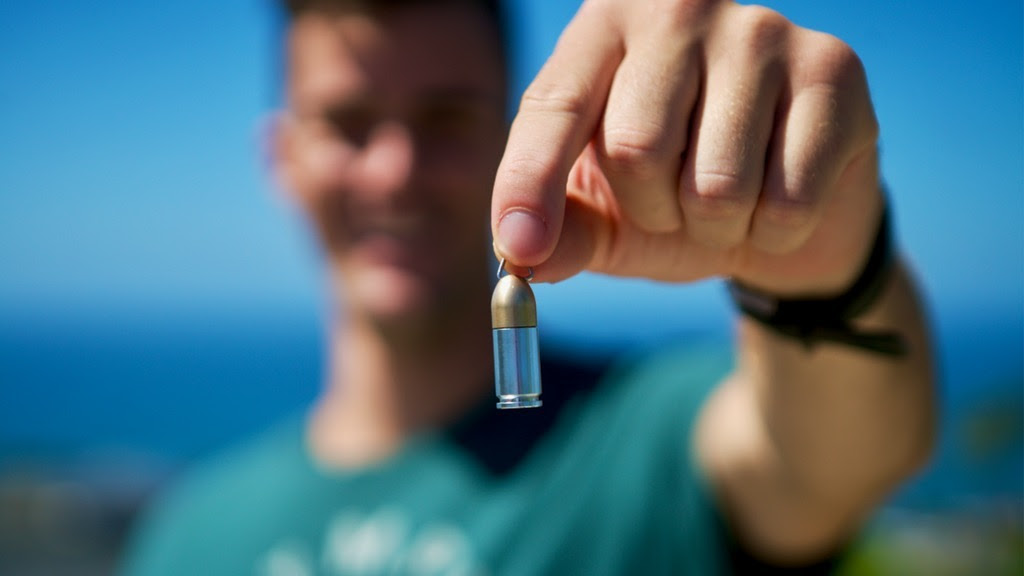 What's on your keychain?
Your house key, your car key, that one mystery key that you refuse to remove despite having NO idea what it opens…
(It's your 11th grade bike lock, by the way.)
It's time for a MASSIVE keychain upgrade — it's time for MAWST.
MAWST's sleek titanium body and powerful magnetic base house both universal screwdriver bits and an ultra-compact blade.
It's the perfect EDC solution for quickly opening packages, tightening loose screws, or crackin' open beer bottles.
P.S. They have an AWESOME buy 2, get 1 free special going on RIGHT NOW!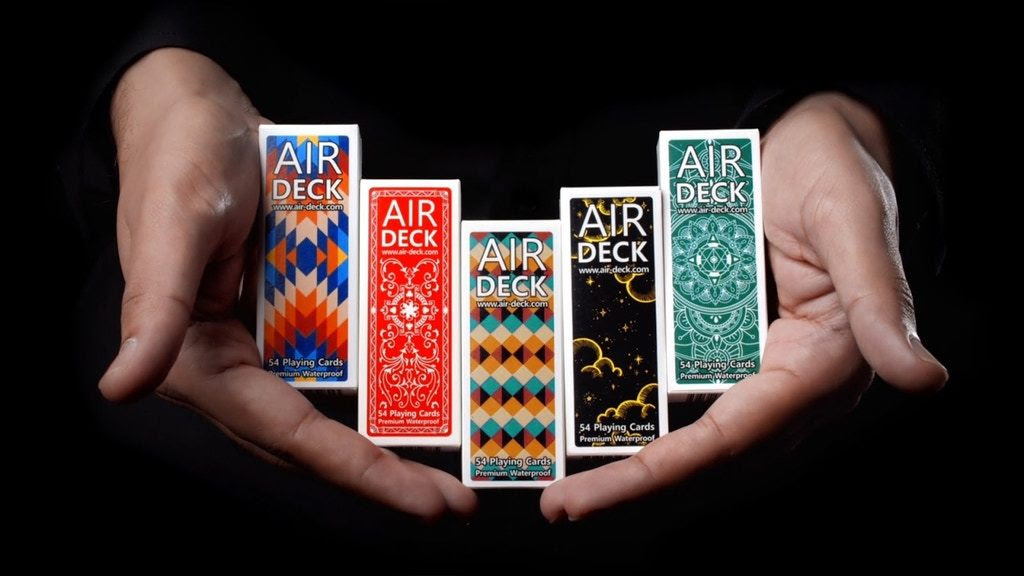 You already HAVE playing cards, eh?
Oh realllllllllly?
NOT LIKE THESE, YOU DON'T!
Air Deck 3.0 playing cards are battle-tested and traveler-approved.
They're shockingly slim versions of the playing cards you know and love, but are 100% waterproof and virtually indestructible.
Kiss those flimsy paper cards you've been using GOODBYE and take THESE on your next trip instead!
P.S. These cards are ridiculously affordable.
P.P.S. Seriously, they're pretty much giving them away!


If only humans had a ballin' light on top of our heads like an Anglerfish…
We wouldn't NEED the Torch L1 Flashlight.
But since we're lame AF and possess lightless foreheads, this high-tech torch is really our only option.
It's the ULTIMATE emergency tool to keep in your car should the unexpected happen.
Its magnetic grip gives you hands-free access to ultra-bright light in ANY situation.
Use it as a convenient headlamp or powerful flashlight offering top-notch performance thanks to its anodized aluminum finish and IP68 waterproof shell.
This bad boy even has 20 days of runtime.
P.S. Go with their "early bird bundle," which includes their fully customized, high capacity battery to maximize performance!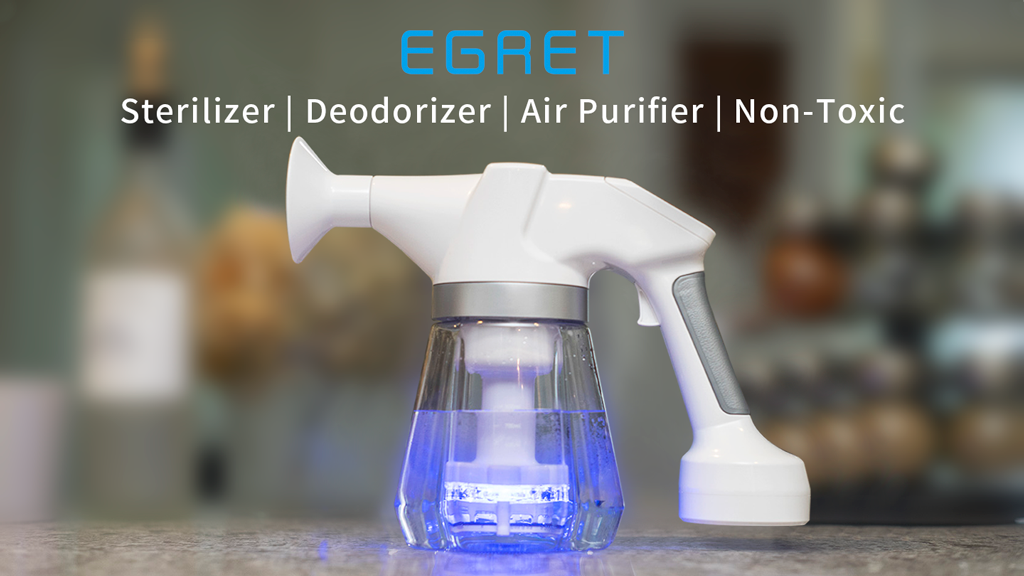 My roommate, bless his heart, is not much of a cleaner.
Which means our bathroom is dirtier than the lone operational Porta Potty outside of a Kenny Chesney concert right now.
Good thing the Egret EO Blaster is here to CLEAN SH*T UP!
(Literally.)
Its miracle formula sanitizes ANYTHING in SECONDS!
Simply add water, a pinch of salt, and press the magic button to send germs, odor, and bacteria runnin' for the hills.
How?
This genius system unleashes the power of electrolyzed water to keep YOUR home germ-free!
P.S. Save an incredible $110 with their highly limited early bird reward!

---
Want awesome products like this delivered straight to your inbox?
Join the 183,000 people who've already joined The HypeSquad.
It's our hilarious weekly email featuring the 5 best Kickstarter projects of the week + more!
Oops! We could not locate your form.
---
---
December 15th – December 22nd
---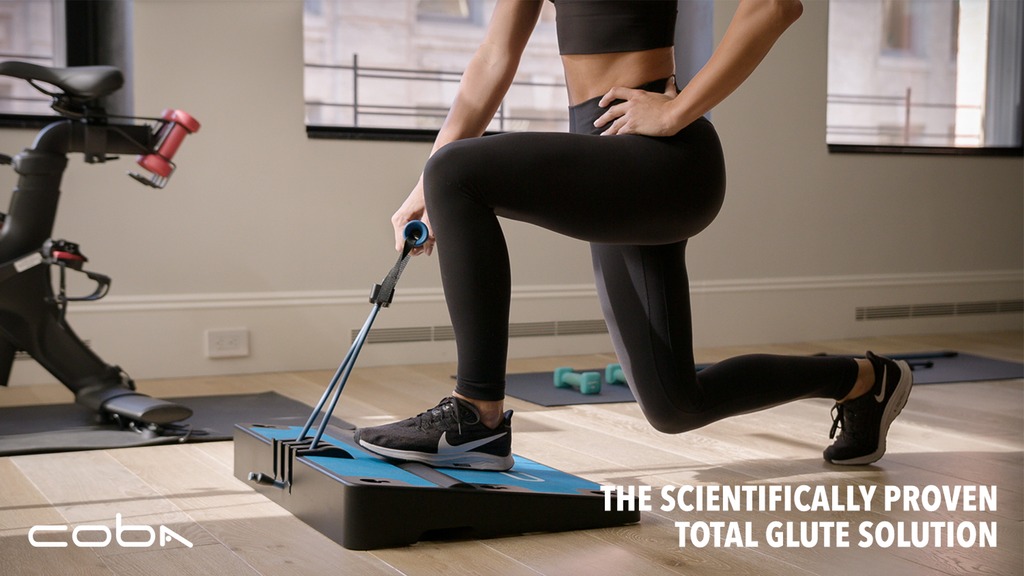 Want a booty firmer than the Rock of Gibraltar?
Well it ain't gonna happen just sitting on your keister!
The COBA Board is the EASIEST way to quickly tone and shape your fanny AT HOME.
(Which is good news considering your gym is about to get more crowded than a 75% off sale at Lululemon.)
The key benefit lies in The COBA Board's 7-degree incline, which puts your body in the ideal position to tone muscles WITHOUT hurting your knees.
Its sleek design slides away neatly when you're not using it, so the ONLY person who will know you're working on your glutes… is you!
(Until your friend breaks their hand giving you the ole, "good job" pat on the bum… then everyone will know.)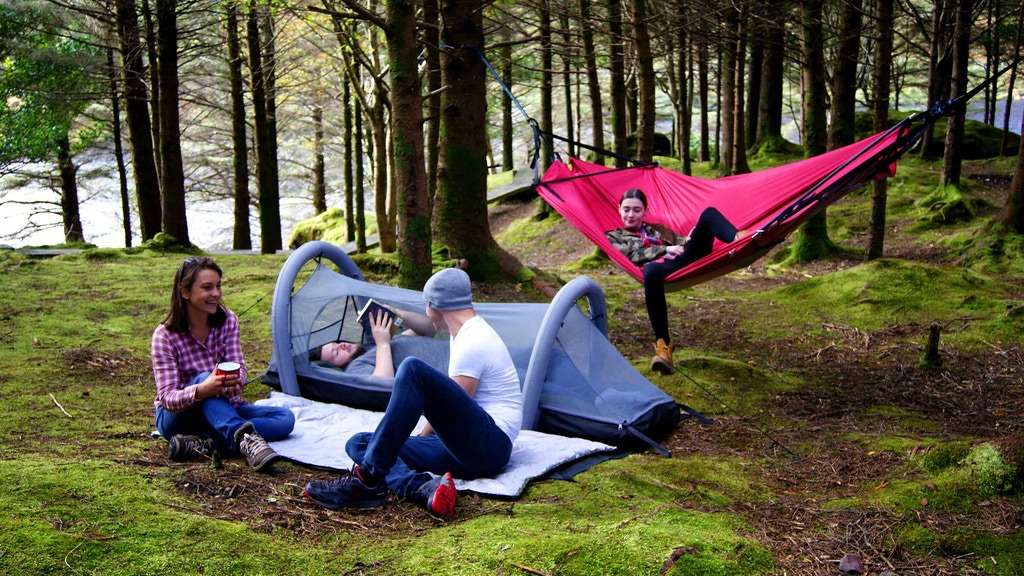 If you buy a standard tent on Amazon, I can guarantee you two things:
1. They'll ship it to you in less than two days.
2. You'll return it just as fast.
That's because most tents are made with cheap, flimsy materials that take longer to assemble than a Martin Scorsese feature-length film.
Crua Modus is delightfully different.
It's a 6-in-1 camping solution that offers EVERYTHING you need to camp in comfort.
From a shockingly supportive self-inflating mattress to an amazingly versatile flysheet hammock, this simple system is a modern camper's DREAM.
P.S. This 6-in-1 bundle is a STELLAR deal!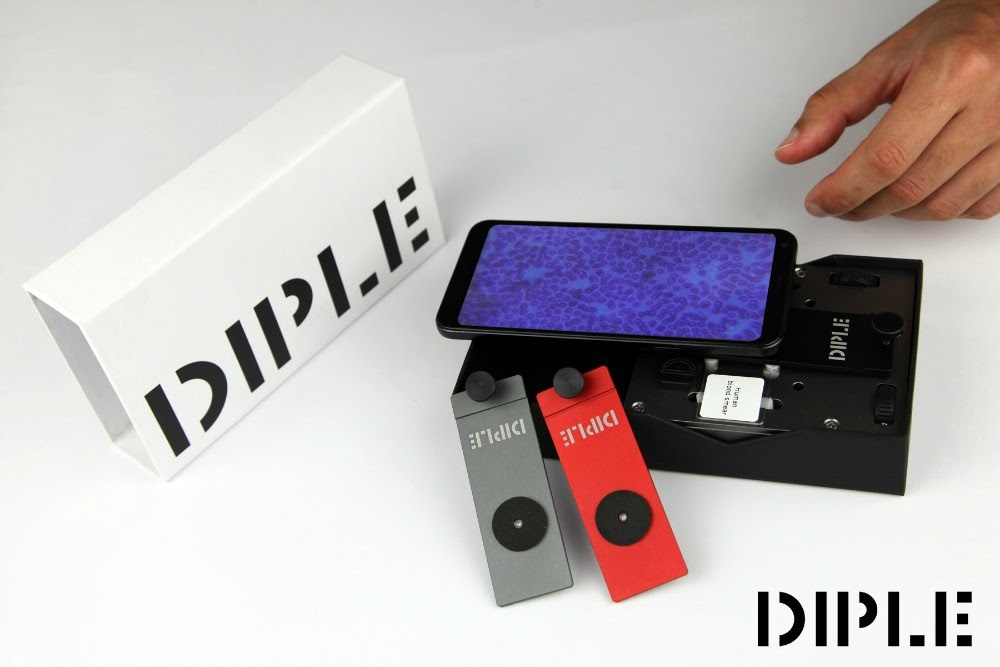 True story:
My mom thought it would be a good idea for me to take AP Biology in high school.
Which was a fine idea in theory, I guess.
But I'm about as scientifically inclined as a mole-rat with lab goggles and got a 1 on the AP exam.
Surely I'd have gotten AT LEAST a 2 if DIPLE had been around back then.
DIPLE transforms any phone into a powerful microscope, offering an incredible 1000x magnification to help you explore the world in all new ways.
Take high-quality pictures of cells, bacteria, or really anything you can think of thanks to its simple design that makes science FUN!
P.S. The DIPLE BLACK & Fine Stage is their most popular reward by far!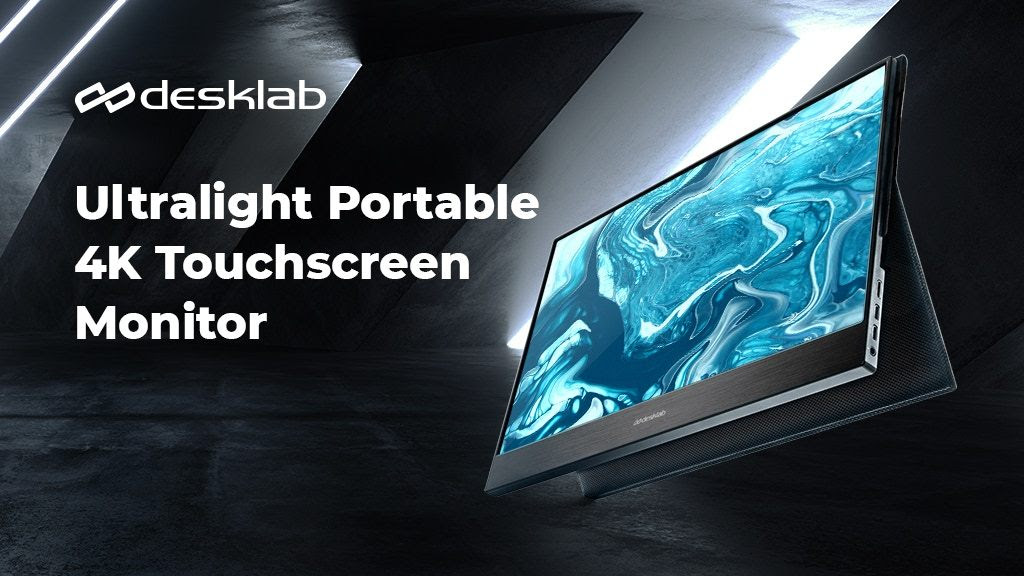 I'm a touchy guy.
Wait, that came out wrong.
I like to touch things.
Nope, still off.
I like touchscreens.
There we go.
The Desklab 4K Portable Monitor is a touchscreen like NO OTHER!
It offers UNIVERSAL compatibility paired with a vibrant, high-res touchscreen that's 50% bigger and 15% lighter than an iPad.
The lightning-fast processor ensures instant response time while you work OR game, and its ultra-bright, glare-free screen lets you use the Desklab Monitor absolutely ANYWHERE.

---
Want awesome products like this delivered straight to your inbox?
Join the 183,000 people who've already joined The HypeSquad.
It's our hilarious weekly email featuring the 5 best Kickstarter projects of the week + more!
Oops! We could not locate your form.
---
---
December 7th – December 14th
---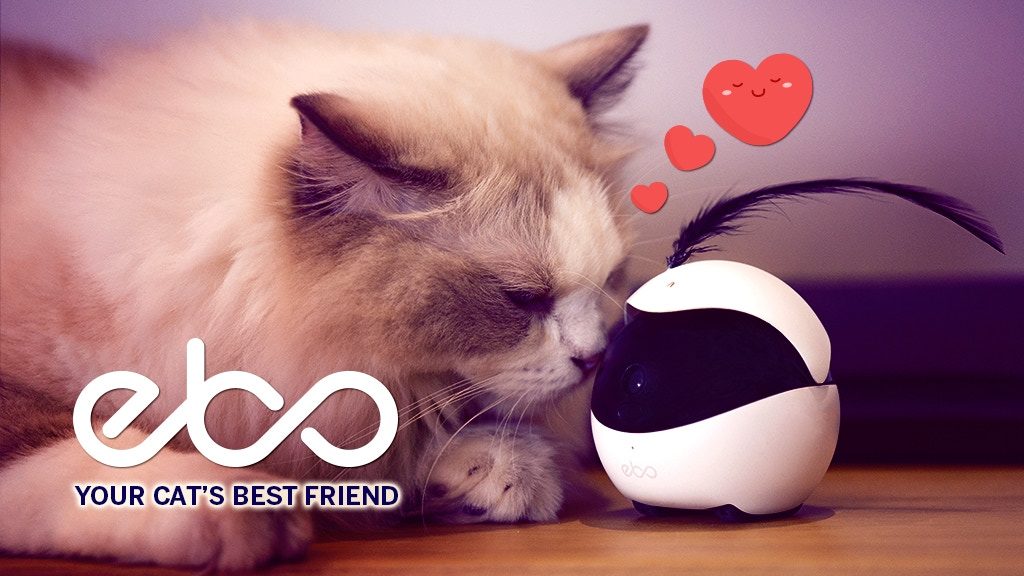 My boss: "Pshhhhh, nobody reading this owns a cat."
Me: "Shut up, Frank."
Ebo is a wonderfully cute companion that keeps your cat, dog, or husband entertained for HOURS!
Its smart, autonomous movements give your furry friend the TIME OF HIS LIFE while you're at work.
You can even record crystal clear video of Mr. Whiskers smacking the sh*t out of this thing every time it goes by!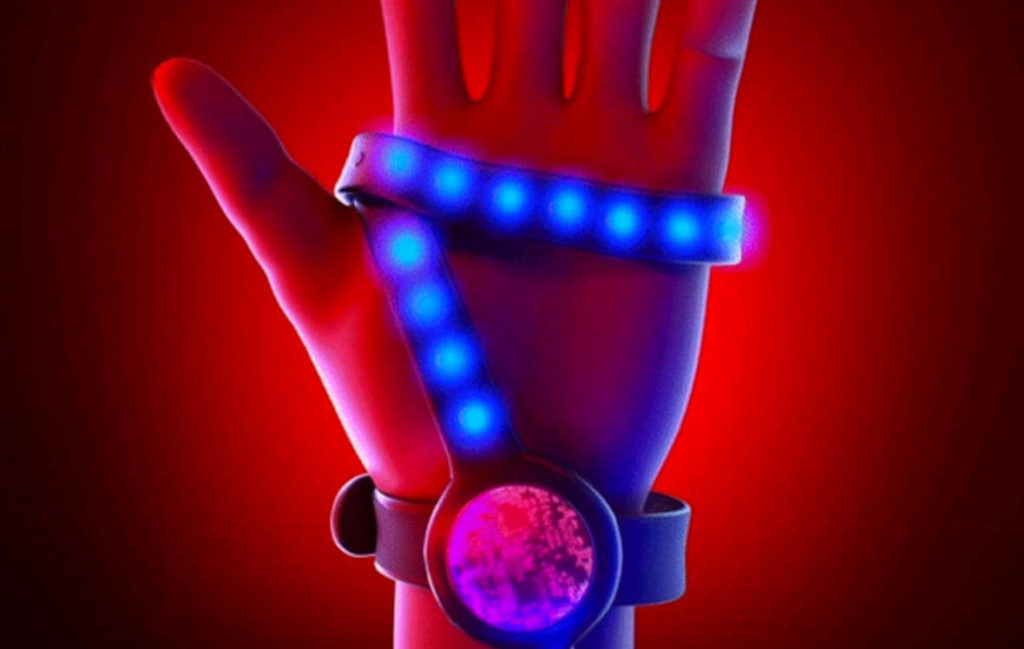 Sure, you could spend the next three years mastering a musical instrument…
But that would be like studying to learn material in college.
(I mean who had the time??)
GripBeats is like SparkNotes for music.
It's a MIND-BLOWING bracelet that turns movement into melodies.
Letting you transform air drumming into actual drumming.
Its 9-axis motion sensor gives you 360° degrees of music playing freedom to express yourself like NEVER before.
P.S. This "Project We Love" has free shipping worldwide!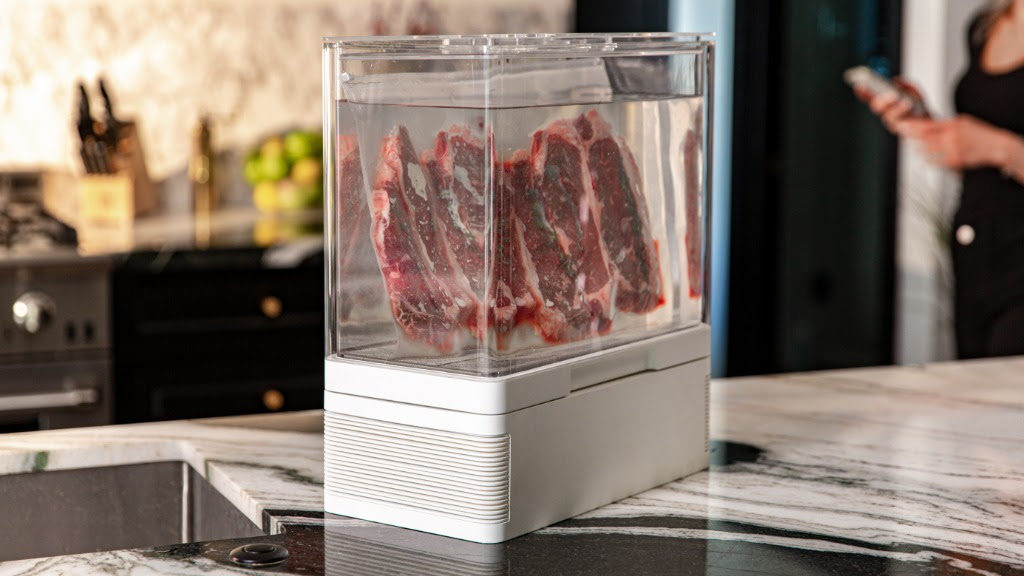 Burgers made from plants? That's soooo 2019.
2020 is the year of sous vide, baby!
Mellow Duo cooks entire meals to absolute perfection EFFORTLESSLY.
There's no hassle and no mess.
Just drop your food inside Mellow Duo in the morning, and you'll have an absurdly tasty meal waiting for you by the time you get home.
This cooks fall-off-the-bone, insanely juicy meats with literally 30 seconds of prep.
It couldn't be easier!
BONUS: Here's how to get an EXTRA $15 off!
1. Back any reward (including early birds).
2. Send the creators a message with the code, "MellowDeal".
3. Get $15 BACK after the campaign ends!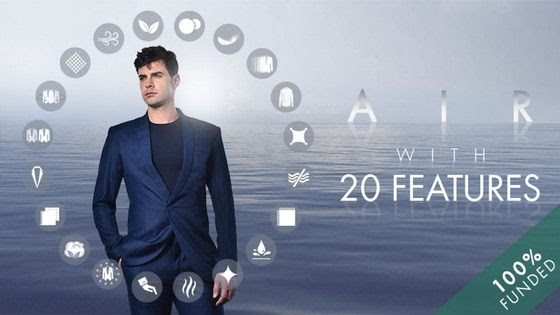 Here's the deal:
Most blazers are about as breathable as an empty oxygen tank and less comfortable than the middle seat on a 12-hour flight.
That old bearded guy on TV keeps telling us that we're gonna like the way we look.
But it's time to like the way we feel, too.
AIR is the blazer of the future.
Outfitted with 20+ high tech features, AIR is what every blazer should be.
Supreme breathability, wrinkle-free fabric, and stain-proof technology combine to produce the most advanced modern blazer ever made.
The best part? It's fully REVERSIBLE, so you get two blazers in one.
P.S. Last we checked, they had a highly limited number of early birds left. (Saving you over $150!)

---
Want awesome products like this delivered straight to your inbox?
Join the 183,000 people who've already joined The HypeSquad.
It's our hilarious weekly email featuring the 5 best Kickstarter projects of the week + more!
Oops! We could not locate your form.
---
---
December 2nd – December 6th
---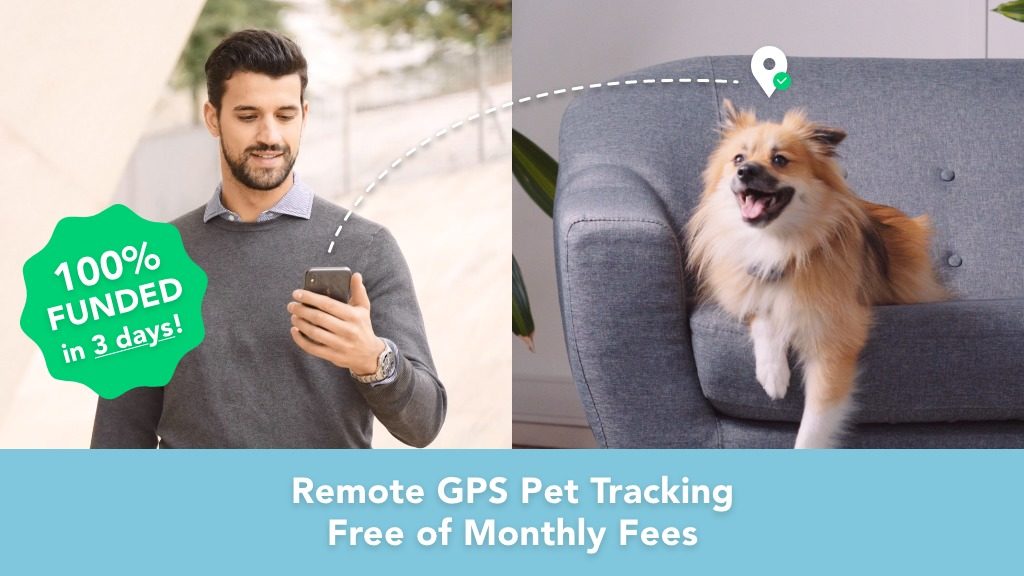 You wanna know my biggest fear?
Dying alone.
You wanna know my second biggest fear?
Losing my dog.
(See adorable pics of him HERE.)
Good thing Findster Home ensures you'll NEVER lose your best bud again.
Its hyper-accurate location tracking notifies you the SECOND Fido makes a break for it, giving you glorious peace of mind 24/7.
Easily track your pet's location from ANYWHERE in real time with the easy-to-use app.
Findster Home even tracks your pet's activity level to gently remind you when it's time to toss the ole tennis ball around!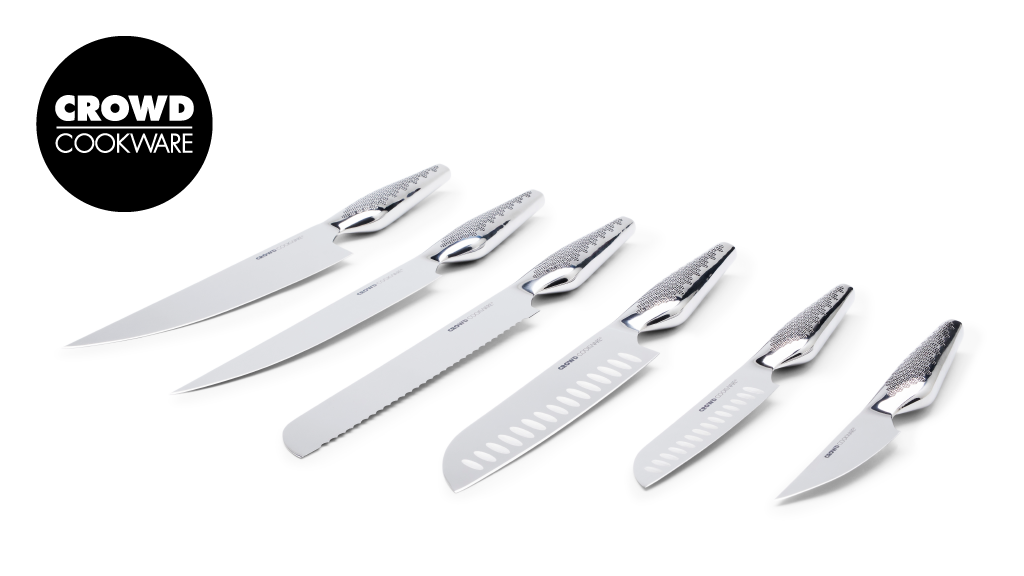 The bad news:
My kitchen knives are duller than my 5th grade English teacher.
(Sorry, Mr. Hoyle.)
The good news:
You and I can change that RIGHT NOW with The Essential Knife Set by Crowd Cookware.
It features a full set of chef-grade blades forged with razor-sharp German stainless steel.
Each knife is highly-specialized to expertly handle every aspect of the cooking process — from finely chopping veggies to effortlessly gliding through thick cuts of meat.
P.S. Save a whopping 45% with the "Complete knife set with block – Captain" reward.
(The included magnetic knife block is sweeeet!)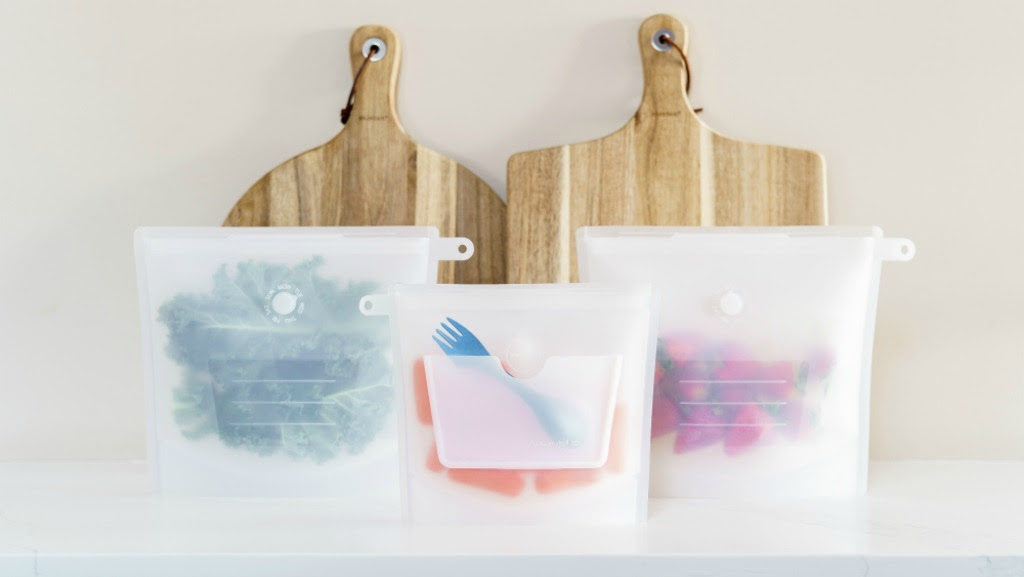 WHERE.
ARE.
THE.
LIDS?!?!?!?!?!?!
I shout it every time I open my tupperware cabinet.
I've got circular lids for square containers, oval tops for rectangular bottoms, and TRIANGULAR closures for what's somehow morphed into a rhombus over the years…
But NEVER, not once, do I find the correct lid for the container I'm using.
Well that ends TODAY, people.
When we fight back against tupperware tyranny with revolutionary ZipBags.
These brilliant bags keep leftovers fresh WITHOUT LIDS!
They're microwave-safe, freezer-safe, plastic-free miracles that keep YOUR food at peak freshness and absolutely NEVER leak.
ZipBags are a true game-changer that EVERY kitchen needs!
P.S. Go big or go home with their ultra-popular buy 4 get 2 FREE special.
P.P.S. They even come with a lifetime warranty!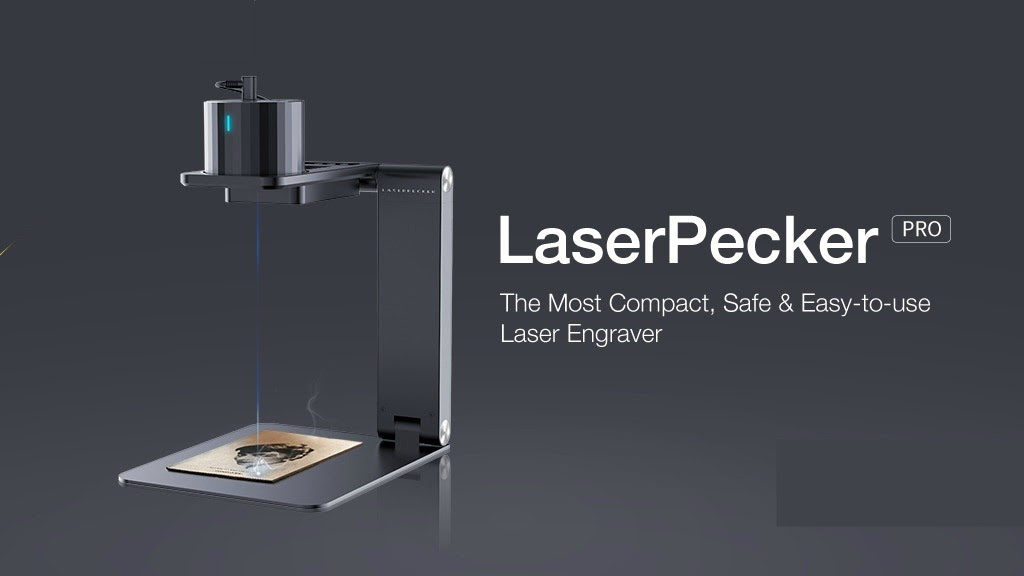 Roommate: "Why are you laser engraving a lemon?"
Me: "BECAUSE I CAN, STEVE!"
LaserPecker Pro is the world's most COMPACT laser engraver.
Which means you're about to laser-engrave E.V.E.R.Y.T.H.I.N.G. around the house.
Engrave ANY design on ANY surface restriction-free.
Initials on your wallet? Easy.
Favorite team on a flask? Done.
Your face on a rolling pin? A little weird, but sure.
And since LaserPecker Pro auto-adjusts for you, you won't have to worry about a thing while you engrave design after perfect design.
P.S. Enjoy FREE SHIPPING worldwide!

---
Want these awesome projects delivered directly to your inbox?
Sign up for The HypeSquad.
---
---
November 25th – December 1st
---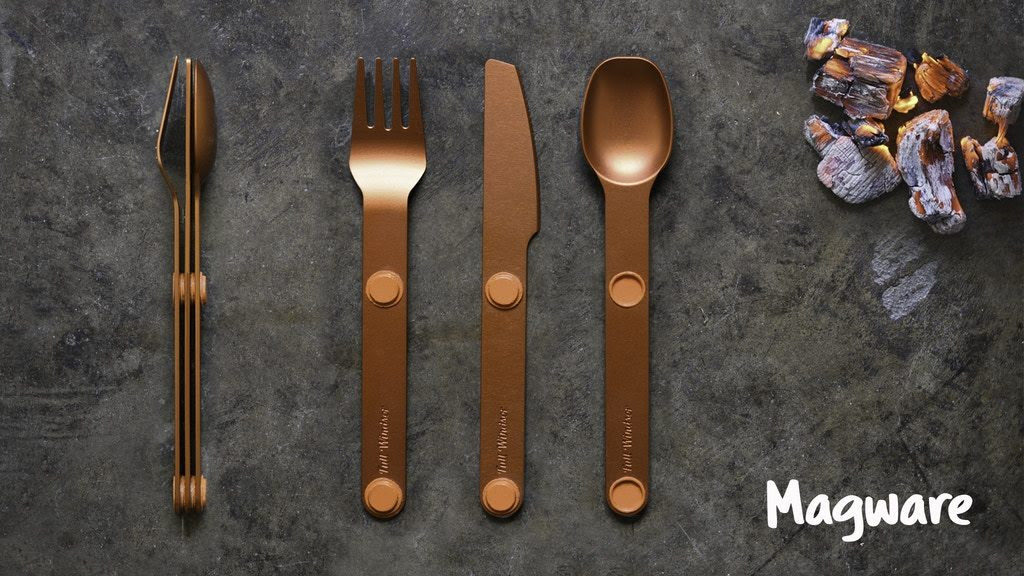 Ahhh, the workplace kitchen…
A land filled with crudely labeled tupperware and broken dreams.
It's a communal space to be avoided at ALL COSTS.
Steer clear of that filthy cesspool with Magware Magnetic Cutlery.
This eco-friendly alternative to single-use plastic helps you FORGET about using filthy workplace silverware.
Its insanely compact magnetic design easily fits in your pocket or purse, making Magware PERFECT for lunch at your desk or takeout to-go.
P.S. Their early bird special is a ridiculously good deal!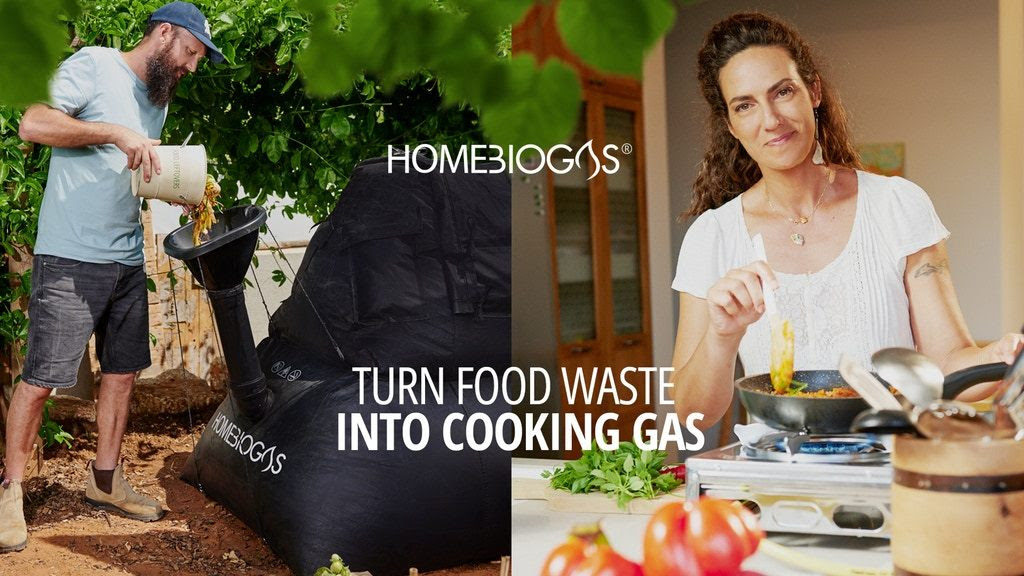 "I LOVE giving my electric company more money!" -nobody
Cut 'em off (somewhat) with The New Generation HomeBiogas.
It's a GENIUS backyard ecosystem that turns food waste into safe, reliable cooking gas!
Simply toss your leftovers into this easy-to-use system and enjoy up to two hours of daily cook time on the included HomeBiogas Stove.
It's a GREAT way to get off-grid, reduce your footprint, and help save the environment.
P.S. Watch the video halfway down their campaign page for an EXCELLENT explanation of how this works.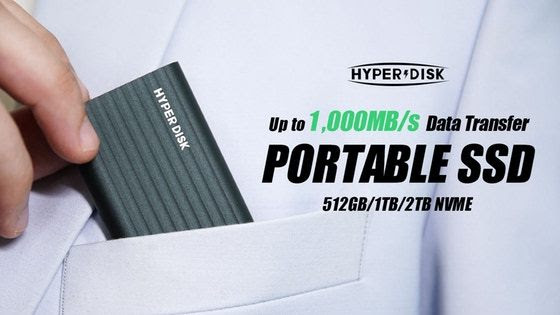 Look, I'm not trying to give you a heart attack.
But imagine if your computer died and you lost EVERYTHING.
Please stop screaming, this isn't real.
But one day it could be.
HyperDisk offers an absolutely MASSIVE two terabytes of storage.
That's 100,000 songs, 310,000 pictures, and 250 hours of video — all safely housed in this ultra-compact, ultra-fast data storage solution.
Mac? PC? It doesn't matter.
HyperDisk works with ANY computer and even Android phones to securely store your most precious data.
Save yourself an enormous headache should the unexpected happen, and protect YOUR data today.
P.S. HyperDisk is available in three storage sizes from 512 GB all the way up to the motherload… the 2 TB version!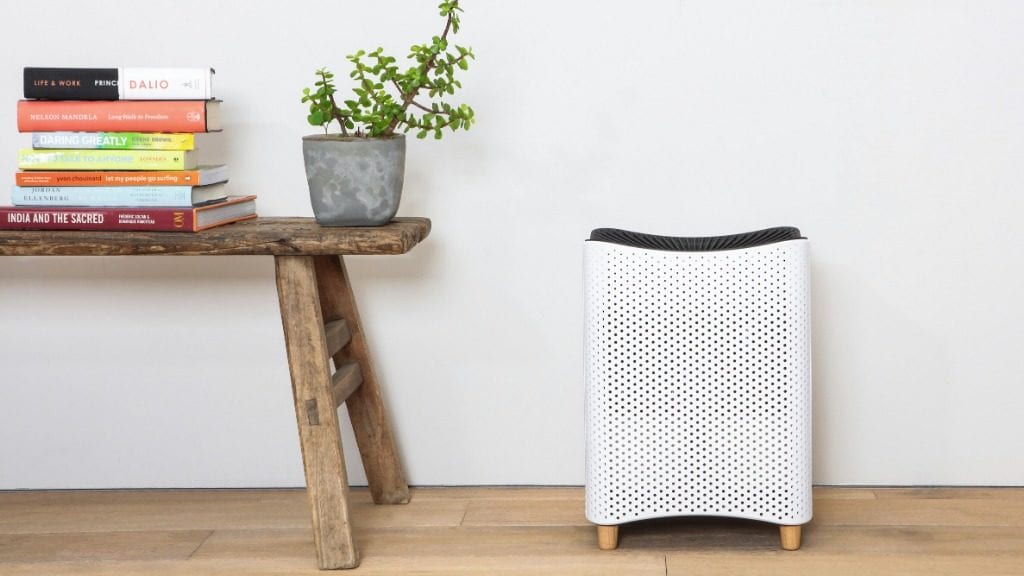 How clean is YOUR home's air?
(Mine falls somewhere between a poorly maintained petting zoo and an airplane restroom.)
Which brings me to Mila — the smartest air purifier ever made.
It offers TWICE the performance at HALF the price of standard purifiers.
All while staying whisper quiet while you're in the room.
Its aerospace-grade control system automatically adjusts to any room's size, letting its 8 hyper-powerful sensors clean your air more efficiently than Mr. Clean riding an airborne Roomba.
It's a delightfully SIMPLE way to keep your family safe, and protect your health in the new year.
P.S. Save a whopping $90 TODAY with their super limited early bird deal!

---
Want these awesome projects delivered directly to your inbox?
Sign up for The HypeSquad.
---
---
November 17th – November 24th
---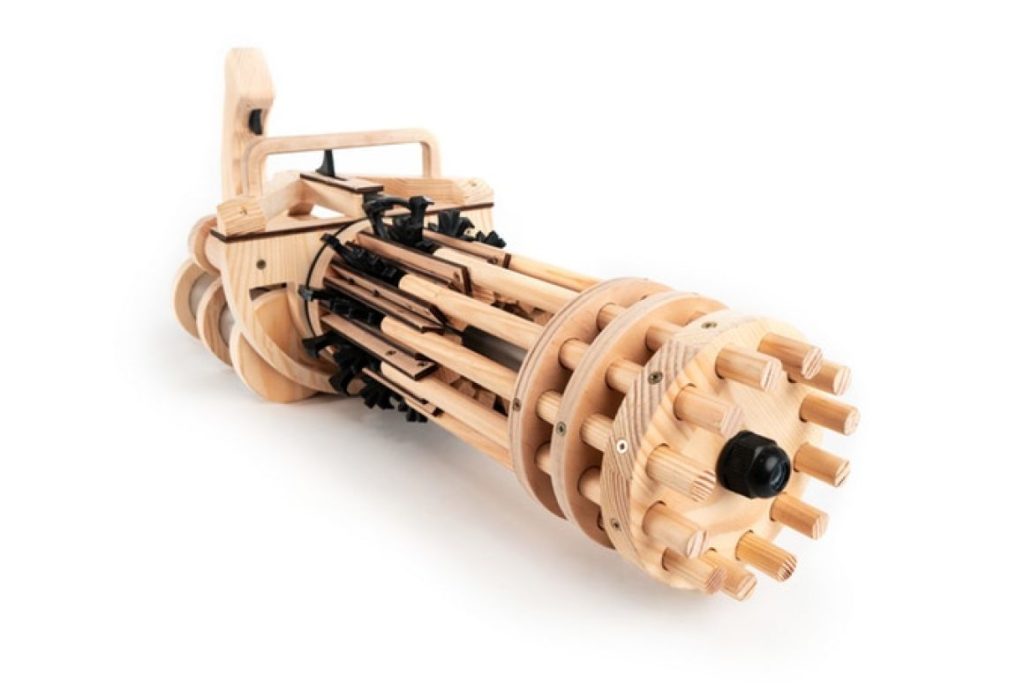 My brother would've used this thing to KILL me as a kid.
You probably read that as, "Oh, his brother would've hurt him a bit."
No.
I would be dead.
The Rubber Band Minigun is a fully automatic weapon of mass delight.
Sling rubber bands at siblings, kids, and husbands who left the damn toilet seat up again — all at a whopping 200 rounds per minute!
With a range of up to 30 feet, nobody's gonna mess with you unless they wanna take a couple dozen rubber bands to the a**.
P.S. It comes either fully assembled or in a fun 1-hour build kit!
(FREE SHIPPING worldwide!)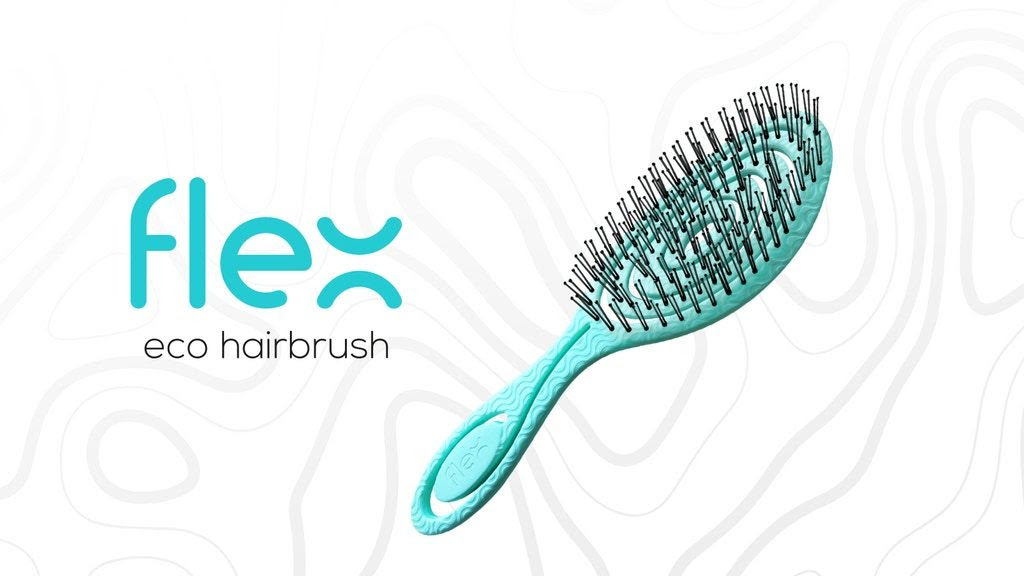 I rocked a buzzcut for 11 years of my adult life.
Hence, I had no need for a massaging hairbrush.
But now that my hair flows like a lion's mane?
The Flex Eco Hairbrush is just what the doctor ordered.
Its gently soothing bristles massage away dirt and dandruff, leaving you with wonderfully healthy hair that shines like the star you are.
(Ooooo do I get brownie points for that comment??)
Move aside that jar of Q-tips and make space for Flex in YOUR bathroom!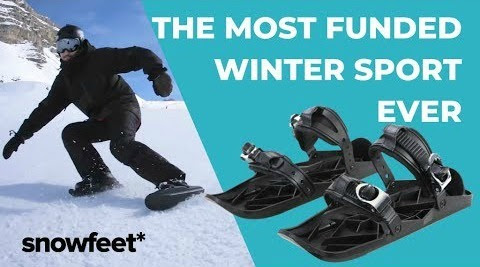 Please excuse me while I prepare a highly articulate opening statement…
THESE ARE COOL AS SH*T!
Sure, some crusty old skiers will give you the death stare as you blow by them on a pair of Snowfeet, but who the heck cares!
(Preps inbox for a flood of emails from crusty old skiers.)
These WILDLY fun ski-skates offer a fresh alternative to stale winter sports and let you explore tree runs and terrain parks like NEVER before.
Throw caution to the wind, let down your hair, and fly down the mountain on these this winter!
P.S. Words cannot describe my joy in seeing "the nutcracker" performed 57 seconds into their video!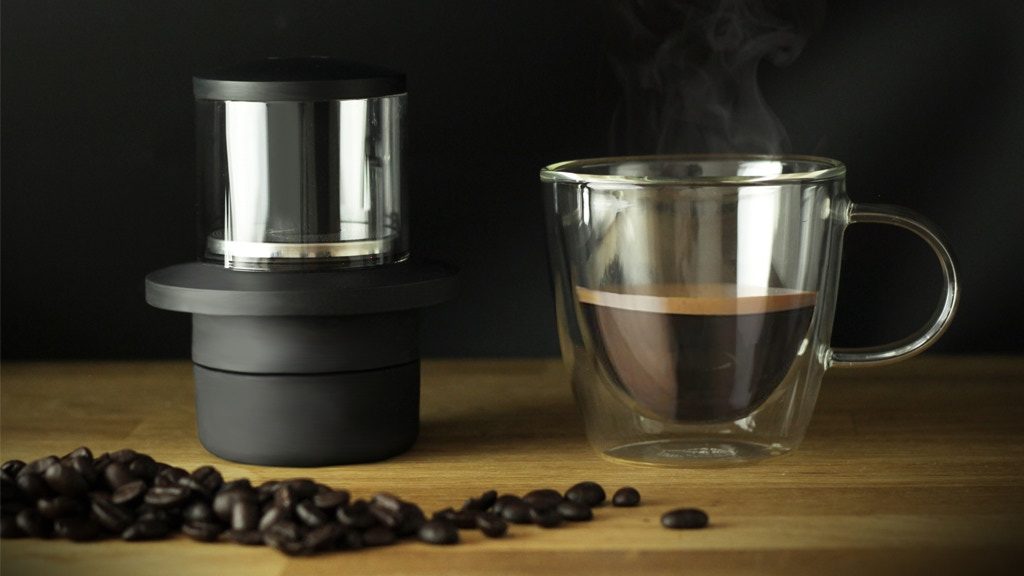 Did you know:
A daily $4 latte adds up to over $1.6 million over the course of a year?!
(Do NOT double check my math.)
But it IS expensive.
And K-Cups?
You may as well staple a, "I hate the environment," note to your back.
COFFEEJACK offers barista-style coffee at a FRACTION of the cost thanks to a brilliant portable design that DOESN'T use pods.
Simply add hot water, pump a few times, and you'll be left to enjoy a steamy cup of delicious espresso in SECONDS.
Stop spending a boatload of money on ocean-clogging to-go cups and start making your OWN espresso drinks with COFFEEJACK!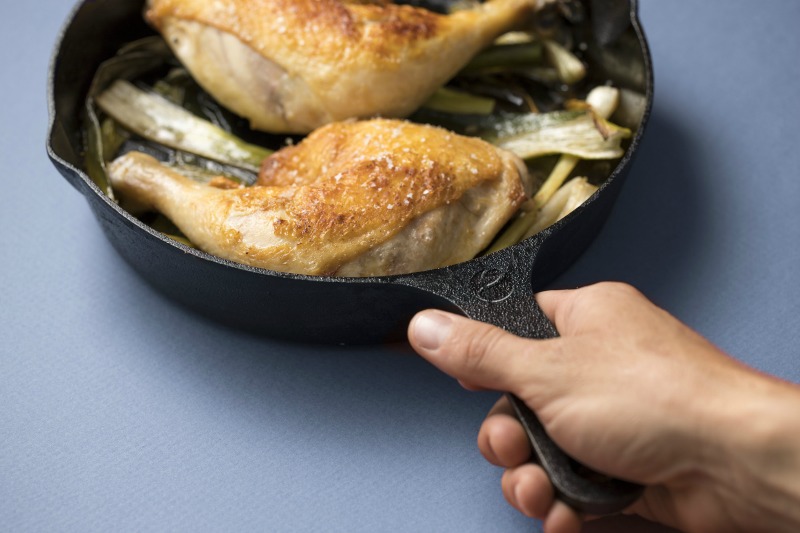 Your current "non-stick" pan combines the smoothness of gravel with the durability of a plastic spork.
There, I said it.
**Braces self for imminent face slap**
End your long, turbulent relationship with mediocre cookware, and upgrade to the Prepd Skillet today!
It's a shockingly versatile cast-iron skillet that lets you sear, fry, and bake ANYTHING with truly unbeatable results.
Its ultra-smooth surface is pre-seasoned to perfection, helping you cook insanely delicious meals from day one.
And since it's naturally non-stick, you won't have to worry about losing half your meal to the bottom of the pan anymore.
P.S. Last we checked, there were a highly limited number of surprisingly affordable early bird rewards left!

---
Want these awesome projects delivered directly to your inbox?
Sign up for The HypeSquad.
Oops! We could not locate your form.
---
---
November 9th – November 16th
---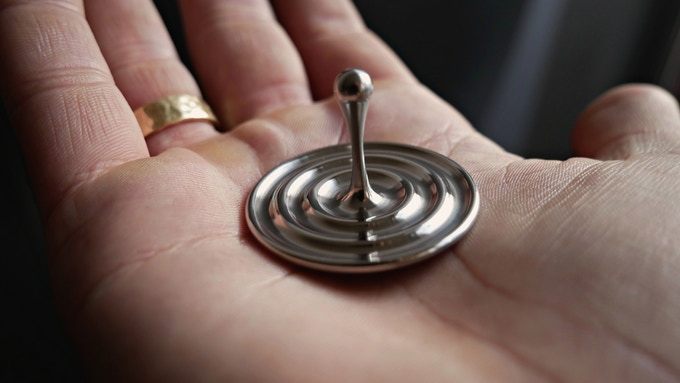 I have the approximate attention span of an adolescent goldfish.
So, is it a good idea to add this mesmerizing spinning top to my desk?
Probably not.
Am I gonna do it anyway?
Absolutely.
MezmoTop is a dazzling desktop spinner designed to entertain you while you put off work.
Because why update Excel formulas all day when you could watch this Inception-inspired spinner work its magic??
I don't care if you're the fall intern or the freakin' CEO, if you have a desk, get a MezmoTop!
P.S. It comes with a super smooth titanium base in case your boss walks by.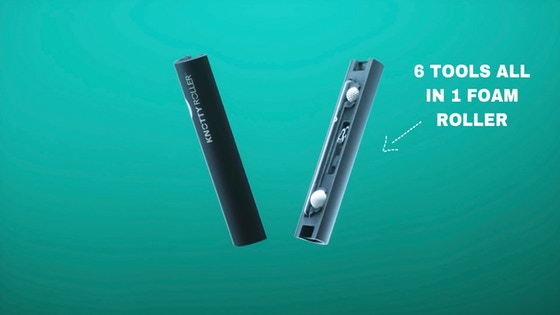 Imagine if a SINGLE exercise could strengthen ALL your muscles at once.
You'd look like Hulk Hogan in his prime!
(And I wouldn't have these Thunder Thighs.)
Sadly, that exercise doesn't exist.
But the Knotty Roller does.
It's a 6-in-1 wizard of relief that gently soothes away pain thanks to its hidden tools and brilliant design.
It looks like a regular foam roller, but opens to reveal a treasure trove of fitness staples that'll help YOU recover after any workout.
Stop lugging around a trunk-full of fitness gear to the gym, and UPGRADE to the Knotty Roller today!
P.S. Anybody know how to get rid of Thunder Thighs? Asking for a friend.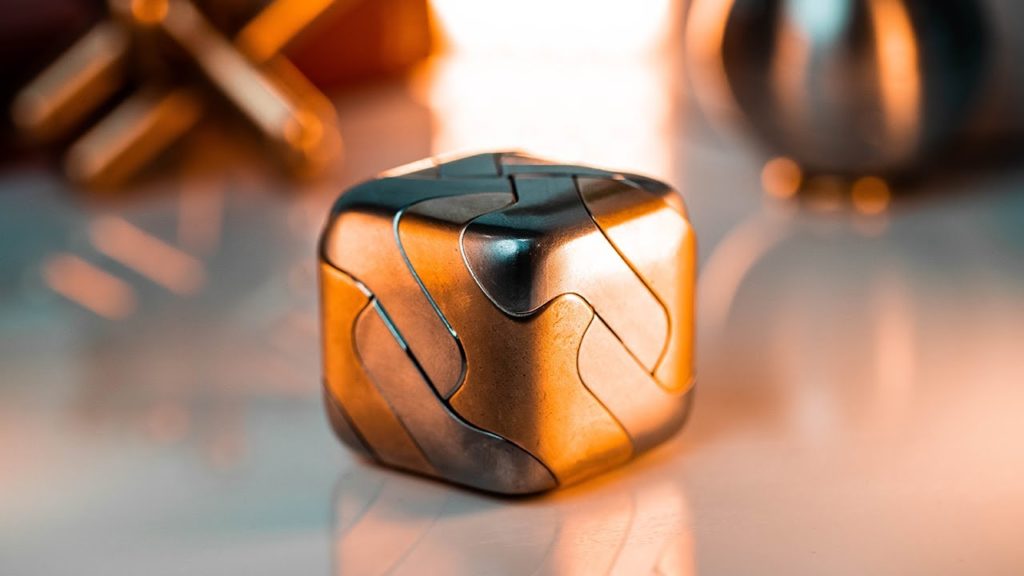 OH COME ON.
This is just a freakin' paperweight…
**Watches campaign video**
Update: This is not a paperweight.
It's The Tycho Puzzle — a beautifully crafted cube of brass and stainless steel that challenges the hand and bends the mind.
Its eight surprisingly dense pieces combine to produce a wonderfully unique puzzle like you've never solved before.
In a world DOMINATED by screens, rest your eyes and use your hands again with The Tycho Puzzle.
P.S. At a solid 1.5 pounds, this bad boy is lowkey thicccccc!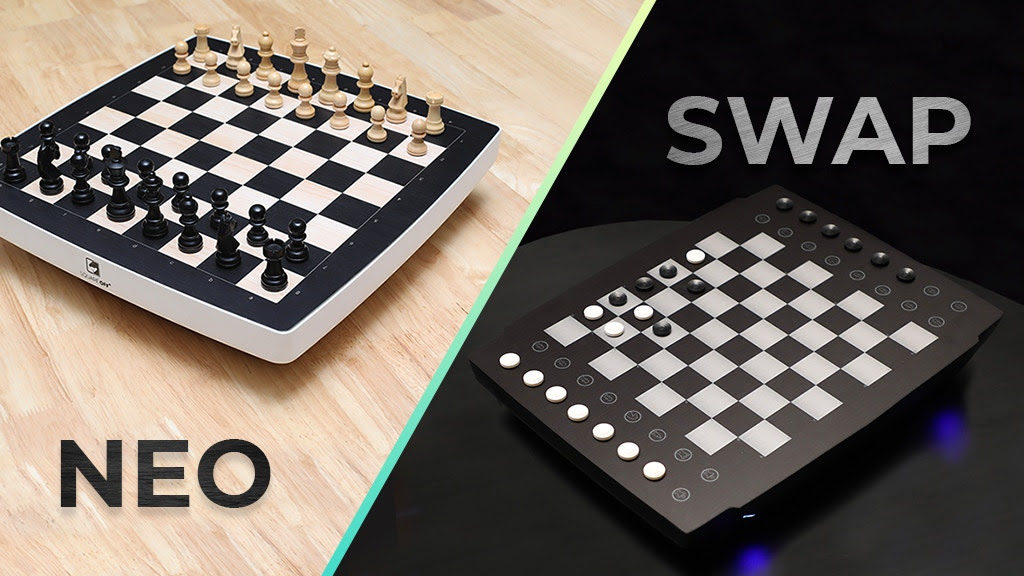 I recently DESTROYED my cousin in Chess…
After nabbing his queen with my bishop, I stood triumphantly, pounded my chest, and shouted, "YOU SUCK, RICKY!" at the top of my lungs.
He's eight.
After wiping away the tears, he asked his mom if he could go home now.
What's the lesson here?
Ricky needs to toughen up.
Also, I should probably get Square Off SWAP.
It's an absurdly futuristic game board featuring smart pieces that literally move THEMSELVES.
Play one of four ultra-popular games against evolving AI, or challenge yourself against friends around the world.
It's a NO-BRAINER for old-school gamers looking for a new-school twist on classic games.
P.S. Enjoy FREE SHIPPING to the U.S. and Europe!

---
Want these awesome projects delivered directly to your inbox?
Sign up for The HypeSquad.
Oops! We could not locate your form.
---
---
November 4th – November 10th
---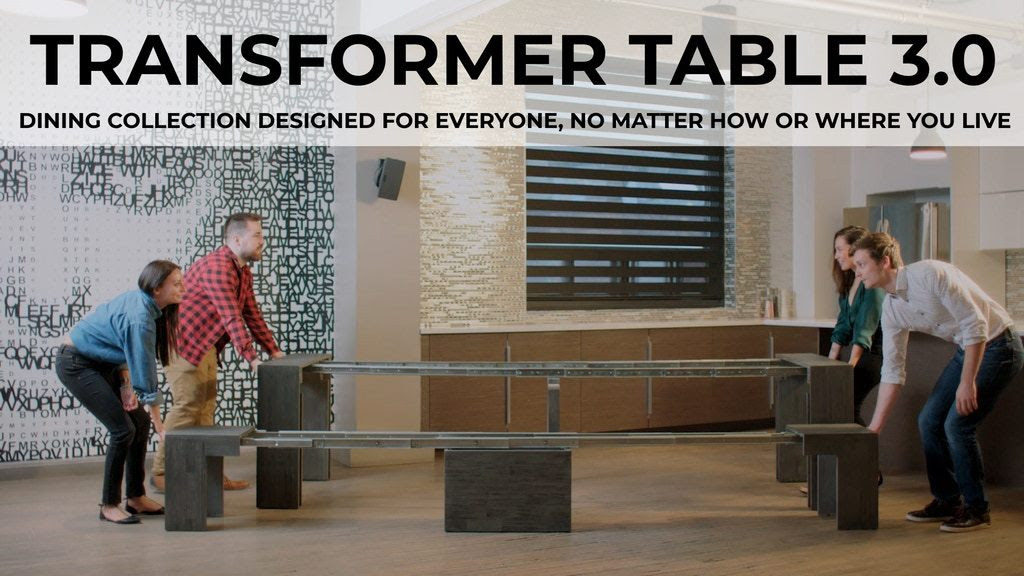 It's the same old story every year at Thanksgiving…
"Oh, Grant, you don't mind sitting at the kids' table do you?"
Yes I do mind!
Because while I'm stuck listening to my 9-year-old cousin talking about his 4th grade crush, I SHOULD be chugging wine with my crazy Uncle Jerry.
But this WHOLE mess could all be avoided with the Transformer Table 3.0.
It's a magical extending table that easily seats up to 12 guests when you need it, and stores away neatly when you don't.
It's the PERFECT eye-catching addition to every modern home and makes entertaining groups of any size an absolute breeze!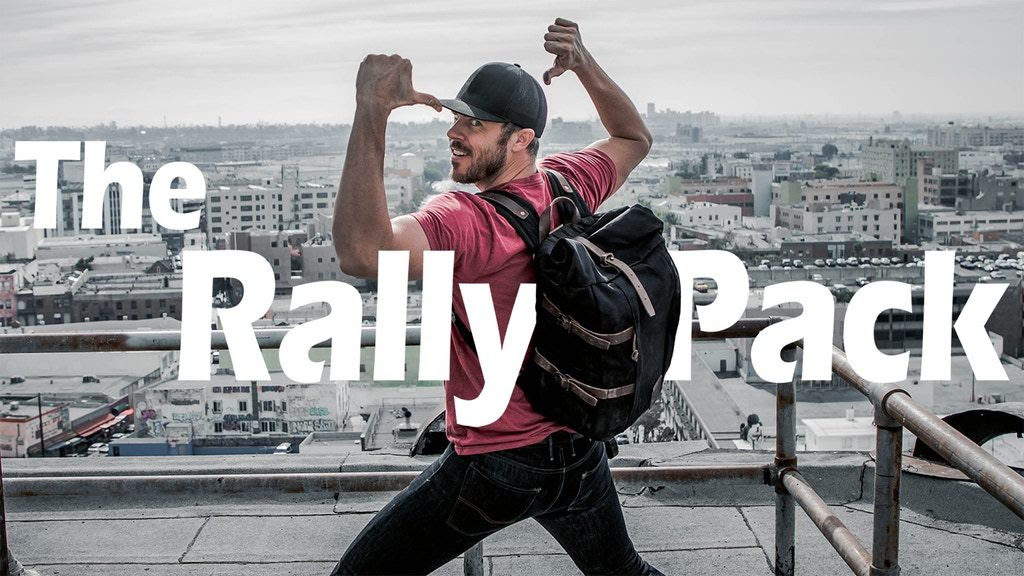 Reserve a space next to your tombstone for this bad boy because it's THAT durable.
The Rally Pack is made with some of the toughest materials on Earth.
Giving you a supremely stylish bag that WON'T break down over time.
Its waxed cotton canvas and full-grain leather straps add a unique vibe that says, "I'm hip, I'm cool, and I own the greatest backpack of all-time."
Up YOUR backpack game by snagging The Rally Pack NOW before this campaign drives off into the sunset.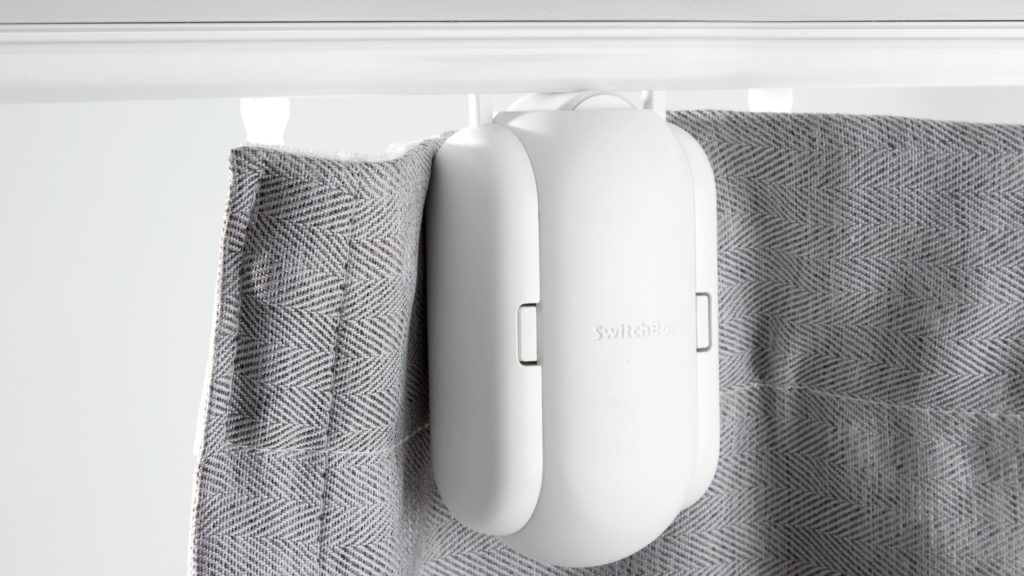 Hold up, hold up, hold up.
Your curtains expect YOU to get up and move them aside?
NOT UP IN HERE!
SwitchBot Curtain is a genius device that makes ANY curtains smart in seconds.
Simply hang it up and you're ready to roll.
Its built-in sunlight sensor opens your curtains when it's time to get up, too.
Which is an absolute DREAM for those of us who hate waking up to an alarm.
(Everyone.)
P.S. Most people go with the Recommended+ Pack!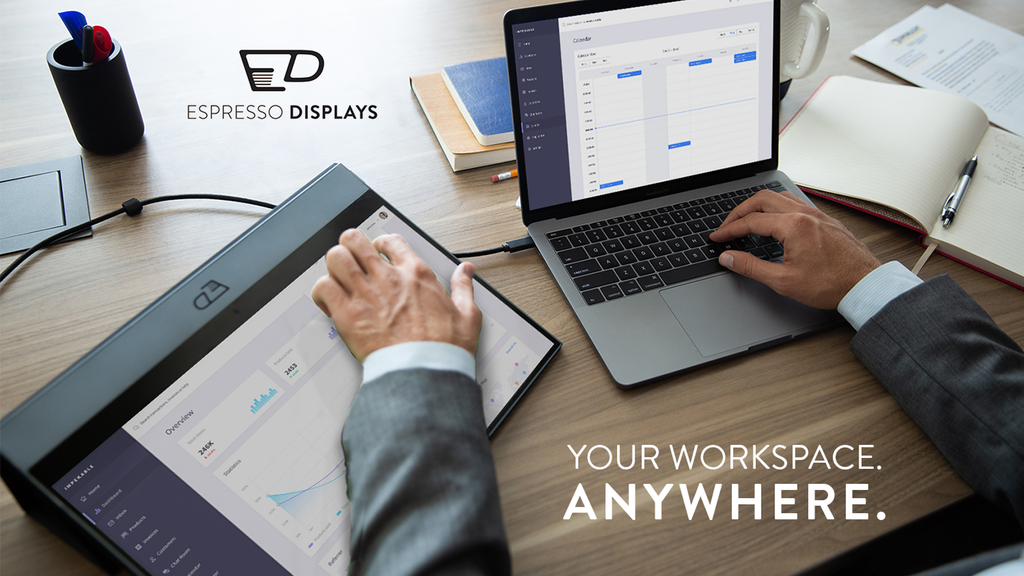 Trivia Time:
What's the ONLY thing falling faster than the leaves outside?
Answer: My productivity.
(I haven't completed a task on time since 2004.)
But maybe I just needed The World's Thinnest Portable Display?
This ultra-thin, high-res touchscreen turns ANY laptop into a multi-screen POWERHOUSE of productivity and fun.
Games, movies, and yes, even work, comes alive with a vibrant 2nd screen.
So, what are you waiting for?
Get the most out of your CURRENT tech with this revolutionary mobile display.
P.S. Unlock the full experience by adding-on the magnetic mount!

---
October 27th – November 3rd
---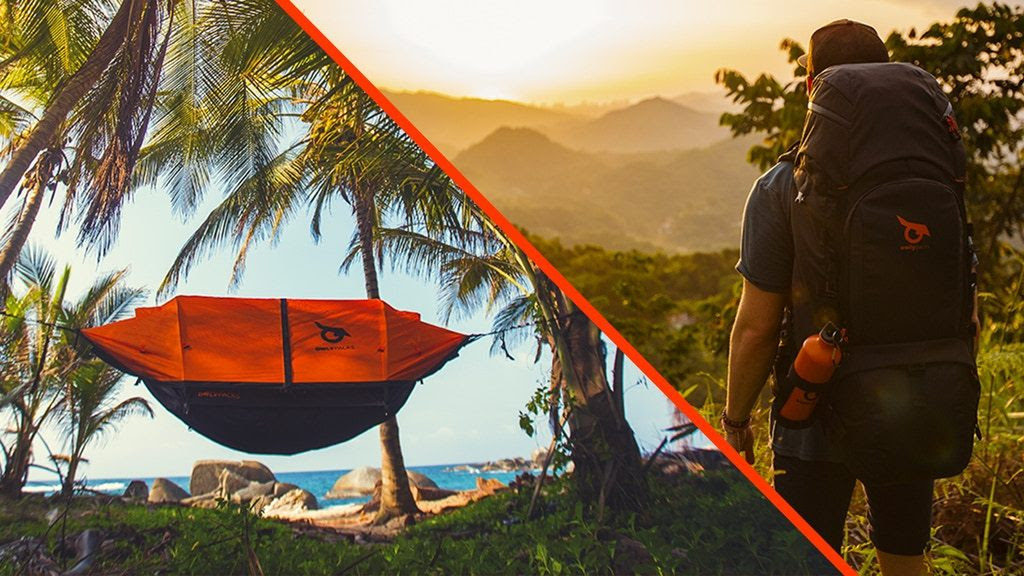 Me before seeing this: "Camping gear is all the same!"
Me now: "I'm a damn fool!"
Owly Packs are the greatest camping innovation since sliced bread.
(Wait, was sliced bread a camping innovation?)
Either way, this hybrid backpack/tent combo helps you carry WAY more in less space.
How?
Its modular design is completely customizable, letting you add epic pack extensions no matter where adventure takes you.
The best feature?
Its built-in hammock tent offers elevated, waterproof shelter at the end of your day.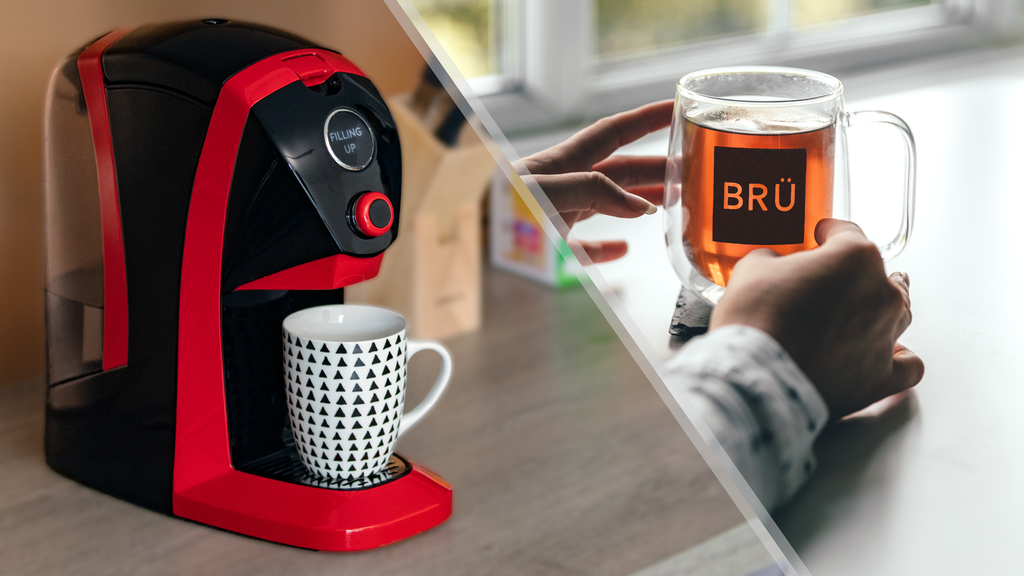 I LOVE a good tea bag.
Uhhh, I mean I enjoy tea brewed from bags.
But it's always been a pain in the you-know-what to make…
Until now.
BRÜ is a delightfully simple tea machine that makes brewing ANY type of tea absolutely effortless.
Easily select your temperature, size, and brew time and you'll have a steaming hot cup of delicious, fresh brewed tea in minutes.
Clean up is a breeze and set-up couldn't be simpler.
P.S. Save a whopping $75 with the BRÜ+ model that literally cleans ITSELF!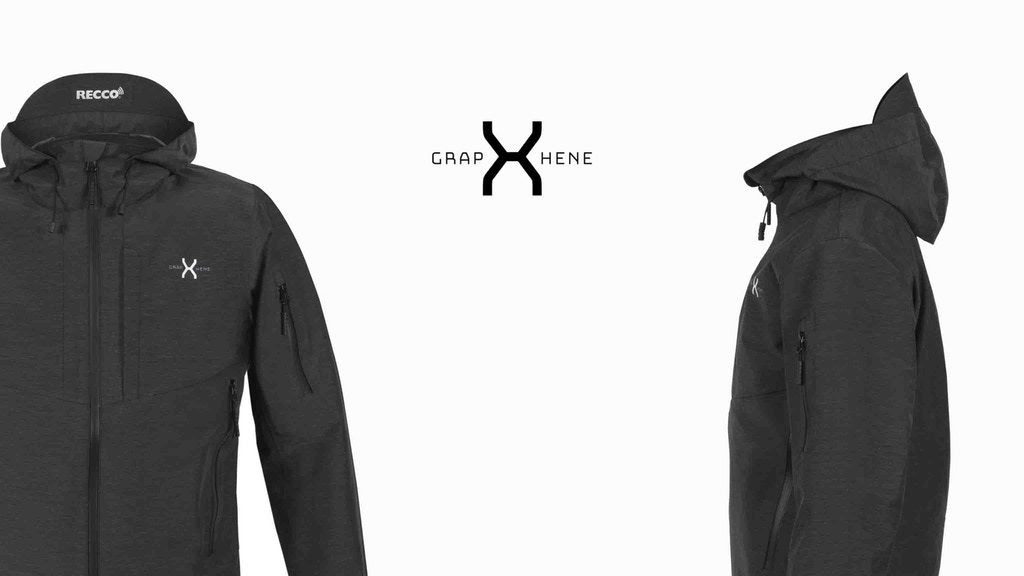 Is YOUR jacket made with a revolutionary material 200x stronger than steel??
NO CHANCE!
Graphene-X is a game-changing jacket infused with miraculous graphene.
This newly discovered property is light, durable, and shockingly versatile, making this one of the best all-around jackets ever made.
Simply put, you cannot get a graphene jacket ANYWHERE else.
So be the first to hop on this hot bandwagon, and UPGRADE your look today!
P.S. Enjoy FREE SHIPPING in the U.S.!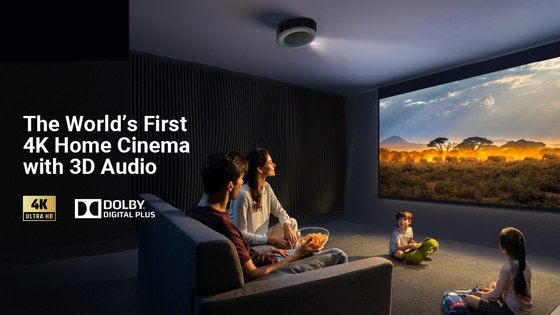 You're an adult.
(A smart, capable, ridiculously good-looking adult at that.)
And you can make decisions for yourself, I know.
Still, I want you to have the facts.
You could spend $6,000 on the newest 80-inch flatscreen…
Buttttt that'll just be outdated in a few months.
OR you could spend WAY less on vastly better technology with the Nebula Cosmos Max 4K UHD Projector.
It displays crystal clear 4K video on a MIND-BLOWING 150-inch screen.
Vibrant colors, immersive sound, and dynamic smoothing technology combine to produce an out of this world entertainment experience like you've NEVER seen before.
Those are the facts, now you can decide…
Will YOU join entertainment's future?
Or be left behind in its past?

---
October 23rd – October 26th
---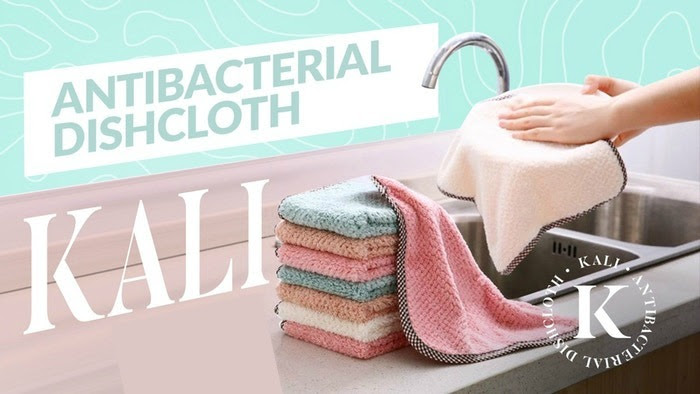 My roommates both suffer from a debilitating disease called Kitchen Lazyitous.
It prevents them from cleaning off food scraps before using the dishwasher.
No matter how many times I ask them to seek treatment, they claim there's nothing they can do.
Until now.
The Kali is a bamboo-infused, antibacterial dishcloth that lasts 30x longer than traditional sponges.
Its fast-absorb fabric is completely stain resistant, letting you effortlessly clean kitchenware or prep items for the dishwasher in the blink of an eye.
And since germs HATE this kind of fabric, Kali is WAY more sanitary than that grimy old sponge.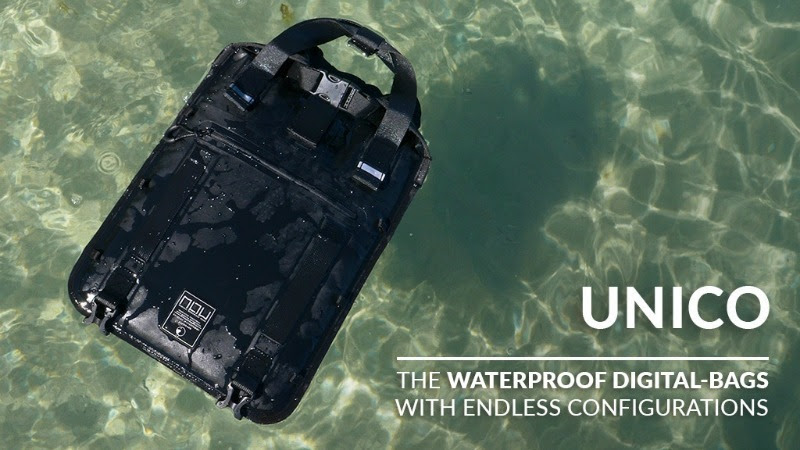 I used to carry around my Macbook in a backpack WITHOUT a case.
In other words, I used to be a moron.
(Some say that I still am.)
If only I'd had a UNICO Digital Tech Bag.
It's a fully waterproof modular bag designed to carry and protect your tech ANYWHERE.
Made with ultra-tough ballistic tarpaulin, these durable bags offer a compact alternative to bulky backpacks.
Isn't it time you gave YOUR expensive tech the home it deserves?
P.S. The UNICO Full Set is a GREAT deal and by far the most popular reward!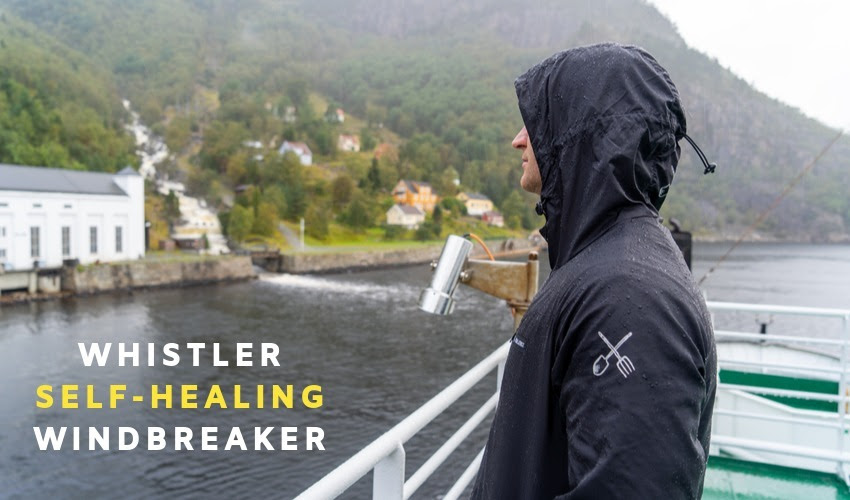 "WITCHCRAFT!"
That's what they'd shout at anyone wearing this jacket in 17th century Salem, Massachusetts.
And with good reason.
The Whistler Self-Healing Windbreaker is nothing short of MAGICAL.
Not only does it fend off wind and rain with ease, it's made with miraculous HiloTech fibers that literally repair THEMSELVES.
Simply rub your fingers over any small hole and it'll look like new in seconds.
Sure, an angry mob may try to burn you at the stake…
But owning a jacket THIS cool is well worth the risk.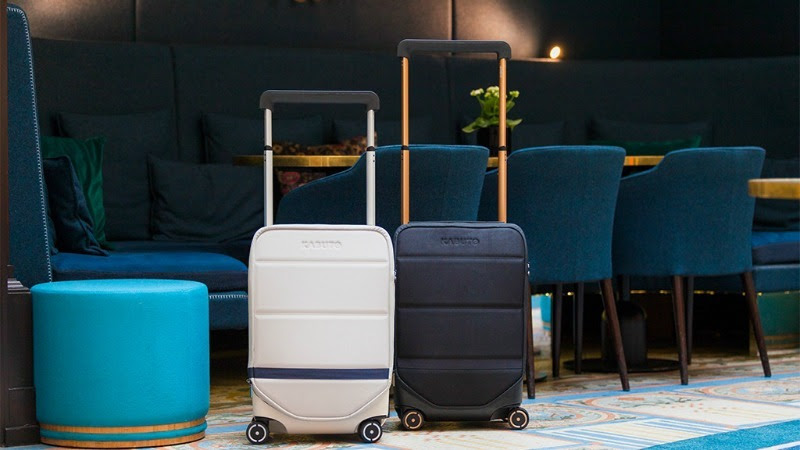 There are two types of people in the world:
1. Those who cram into the aisle the SECOND the captain turns off the fasten seatbelt sign.
2. Those who look upon these individuals with disgust.
But no matter which group you belong to, you'll LOVE the KABUTO Carry-on.
It's wildly innovative smart luggage outfitted with shockingly high-tech features.
Its fingerprint scanner unlocks for you and ONLY you in seconds while a mind-blowing AUTO-CHARGING laptop pocket will make TSA's jaw drop.
A hidden expansion instantly adds 50% more space making this the ULTIMATE suitcase for journeys near and far.
P.S. KABUTO comes with a lifetime guarantee AND on-time Christmas delivery or your money back!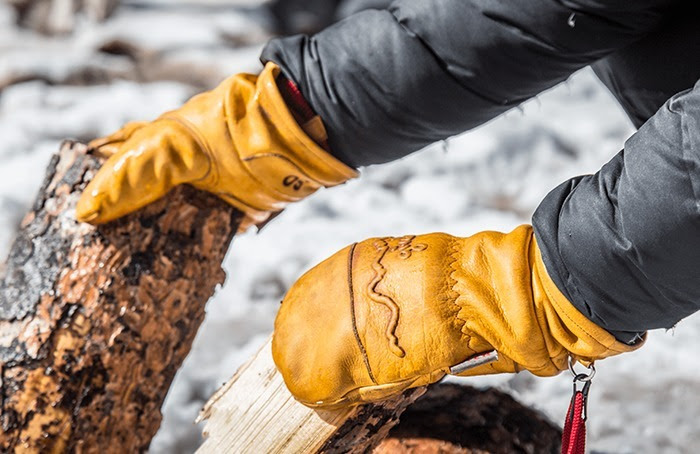 My hands are like delicate flowers…
They need protection.
And NOTHING protects against winter's bitter chill like Give'r Frontier Mittens.
These 100% waterproof, hand-waxed mittens are battle-tested in the world's most extreme conditions — keeping your paws toasty warm in -40° temperatures.
They're 3x more durable than synthetic alternatives and look roughly 1,000% more bada**.
The brutal cold of winter is coming… are YOU ready?
P.S. Back their early bird reward now, and you'll have these by Christmas.
P.P.S. Don't forget to add on the "bomb-proof" hand-wax coating!

---
Want these awesome projects delivered directly to your inbox?
Sign up for The HypeSquad.
Oops! We could not locate your form.
---
---
October 15th – October 22nd
---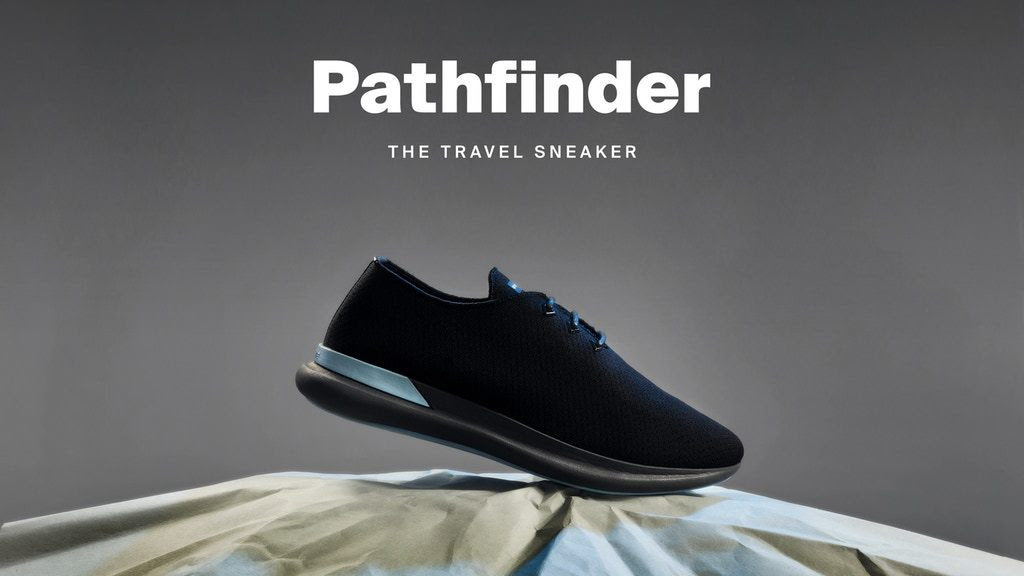 Look, I'll be honest with you.
Some days I don't feel like wearing shoes.
But on they go every morning before I walk out the door because "society" says I have to.
If we have to wear shoes to function in this world, they might as well be good ones.
Pathfinder Sneakers are ultra-light, supremely breathable knit shoes built with simplicity in mind.
Outfitted with a shockingly lightweight fabric that's 2x lighter than any other sneaker, these all-around kicks were brilliantly designed for everyday wear.


Skiing is a lot like doing squats in an ice bath — super cold and hard on my knees.
But it sure is fun.
You know what's not fun, though?
Flying down a black diamond with goggles built for the bunny slope.
Inuit Snow Goggles feature highly advanced Photochromic lenses ideal for ALL weather conditions.
They're like transition lenses for the ski slope — automatically getting darker when it's sunny, and clearer when you're faced with clouds.
Add in UV400 protection, anti-fog coating, and a fantastically low price tag, and you have yourself one truly epic pair of goggles.
P.S. Their campaign video is, uhhh, very unique!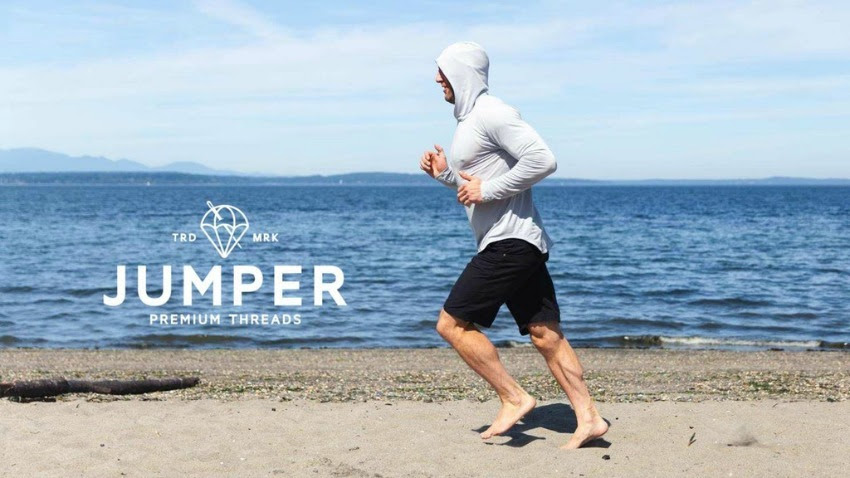 Take your shirt off.
Well, go to the bathroom and THEN take your shirt off.
What's on the label?
If you see polyester, it's already too late.
Because polyester = serious STANK!
ULTRALAYER performance clothing is woven with mysterious peppermint leaf fiber.
Which sounds to me like a new flavor of chewing gum, but is apparently one of the best hybrid fabrics on Earth.
It fights odor 24/7, keeping you wonderfully fresh all day long, even AFTER a workout.
Their long sleeve base layer and lightweight hoodie are truly PERFECT for fall.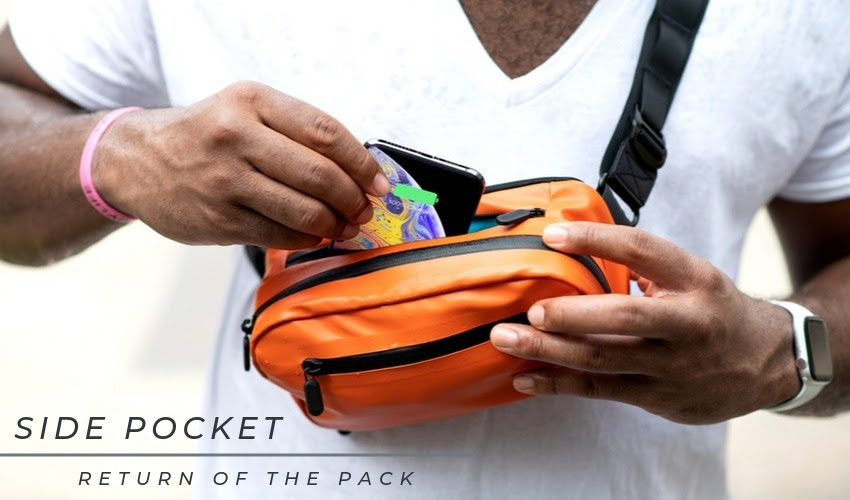 It's baaaaaaccccckkkkkkkkkk!
(No, not that stray cat you've been feeding for the last six months.)
The fanny pack, baby — a style so rad it was last seen huggin' hips in the 1980s.
But don't be fooled by its old-school appeal, this ain't your grandma's fanny pack.
Side Pocket took everything people love about the fanny pack and added 30+ modern twists.
It's a fully-waterproof, 100% wireless charging pack that's big enough to handle a full day of adventure, and compact enough to take ANYWHERE.
It's a modern explorer's dream that can be YOURS for just six easy payments of $49.99.
JK, it's WAY more affordable than that.
P.S. Anybody know where I can get a perm?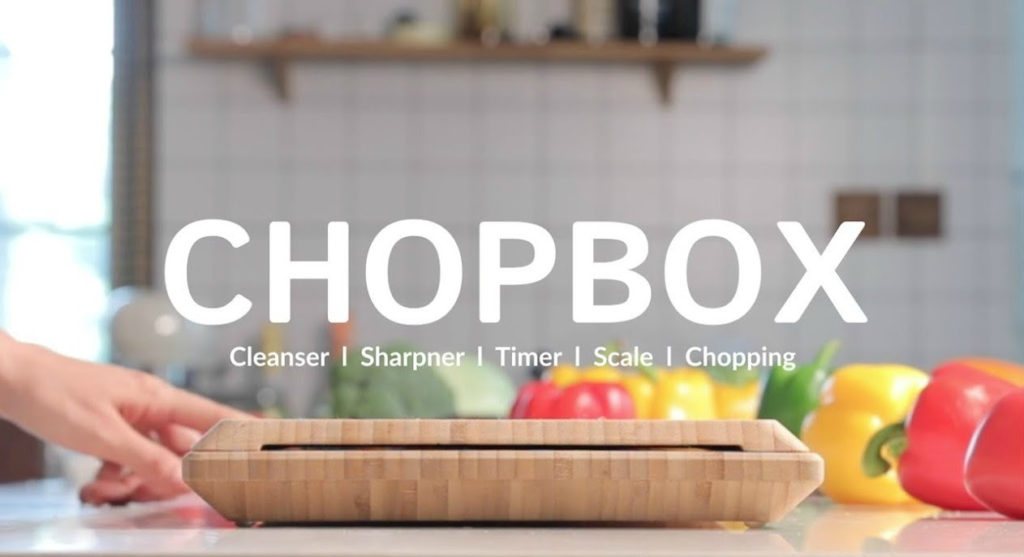 "Today I shall buy the greatest cutting board ever made!"
Ok, odds are you didn't wake up this morning thinking that.
(Personally I woke up regretting the bottle of wine I drank last night.)
But there won't be any regrets about having THIS in your kitchen.
ChopBox is the world's first SMART cutting board with 10 ridiculously useful features.
It's great for slicin' and dicin', of course, but does SO much more than that, too.
There's a built-in sharpener, instant-access scale, and UV sterilizer that you'll use EVERY time you cook.
It's literally a NO-BRAINER addition to your kitchen.
P.S. Enjoy super FAST DELIVERY estimated BEFORE Christmas!

---
Want these awesome projects delivered directly to your inbox?
Sign up for The HypeSquad.
Oops! We could not locate your form.
---
---
October 8th – October 14th
---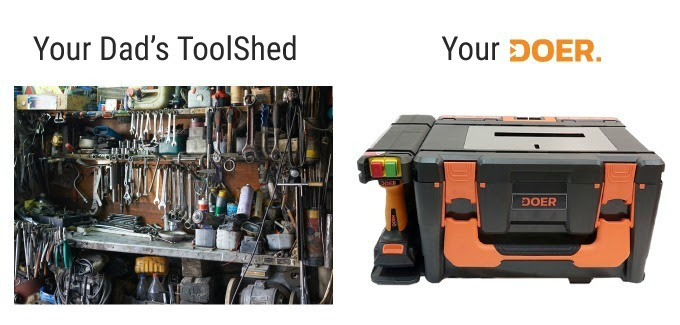 WoW, thiiss thiNgg LoOkks pretTy c0oL!
Sorry, it's hard to type with only seven fingers.
(On a related note, do NOT use a table saw unless it has your undivided attention.)
DOER turns an entire garage full of tools into the most compact toolbox ever made.
It's literally my dad's dream come true.
Its 12 high-powered tools pack away neatly into a single brilliantly-designed box that's capable of building a freakin' house.
The UniGrip handle fits EVERY tool, letting you quickly switch from sawing to drilling, and back again instantly.
DOER is a no-brainer for EVERY craftsman looking to tackle big projects in a small space.
P.S. This amazing bundle will save you THOUSANDS on tools!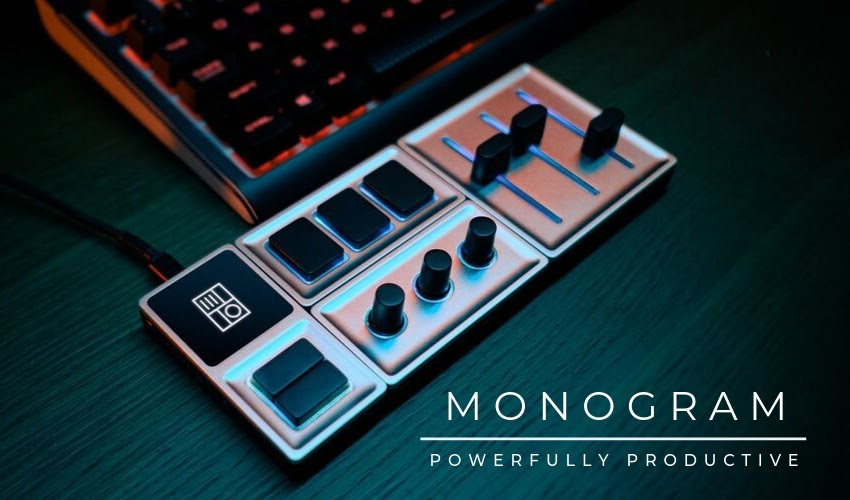 Between the hundreds of emails, never-ending tasks, and #food channel in Slack, staying productive in today's work environment can be TOUGH.
(I should know, I started writing this feature last February.)
But what if there was a way to reduce stress, increase efficiency, and become drastically more productive with one simple tool?
There is.
Meet Monogram — a wildly powerful productivity tool that lets you unleash your creative genius with insane efficiency.
Simply put, it helps you GET MORE DONE.
It makes daily interactions with complex software delightfully simple, letting you fully customize its dials, keys, and sliders to streamline YOUR workflow.
Cookie-cutter solutions have never been your thing, so why settle for the default settings that you KNOW slow you down?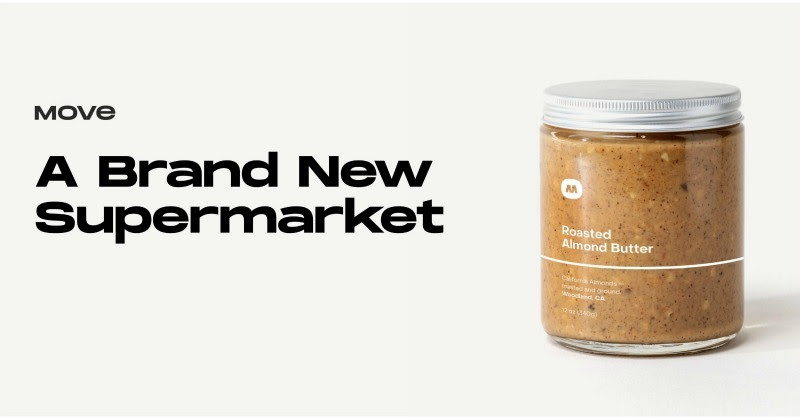 **Using self-checkout at the grocery store**
Robot lady: Please place item in the bagging area.
Me: I did.
Robot lady: Please place item in the bagging area.
Me: It's… it's already in there…
Robot lady: Please place item in the bagging area.
Me: DAMMIT ROBO-WOMAN, IT'S ALREADY THERE!!!!
Robot lady: …
Me: …
Robot lady: Please place item in the bagging area.
Me: YOU PIECE OF $%#@#$&!
Sound familiar? Try Move instead.
It's a tremendously convenient online grocery store with a super simple model.
They deliver your choice of 100 award-winning foods straight to your door with fast, FREE 2-day shipping.
They don't offer 47 soups — just the very best one.
The choice is yours:
Keep arguing with incompetent robots…
Or experience what modern grocery shopping can be with Move.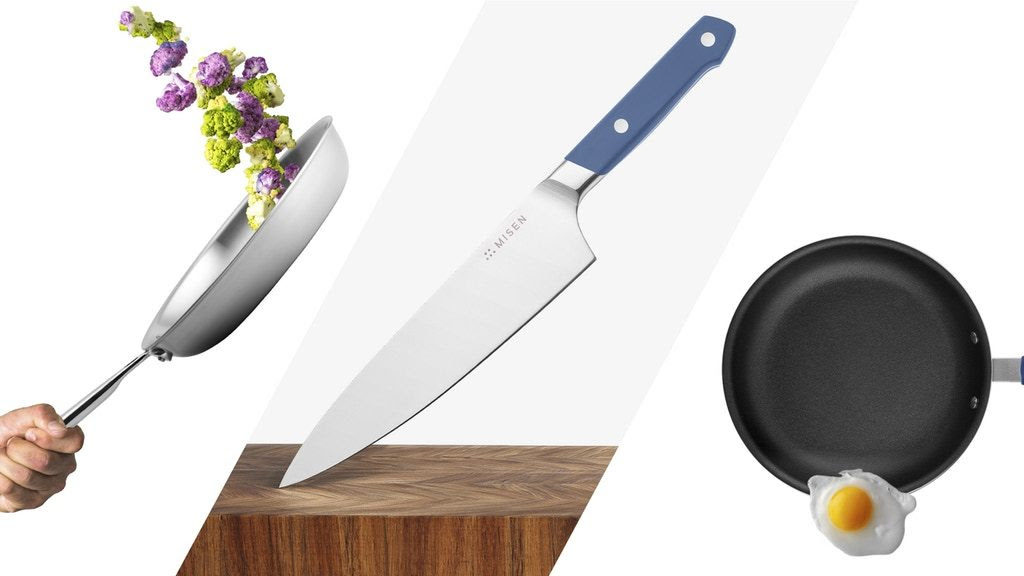 If you're like me, you have the SAME two thoughts every time you watch a cooking show…
1. That food looks freakin' delicious.
2. I could make that.
So you head to the store, grab some ingredients, and BOOM…
45 minutes later, you're silently sobbing in the middle of your kitchen, crouching in the fetal position, and ordering DoorDash as fast as you possibly can.
Sure, maybe you suck at cooking.
Or maybe… it's your tools?
Misen 2.0 offers WORLD-CLASS kitchen essentials at down to Earth prices.
Enjoy a trifecta of chef-grade staples including a shockingly sharp Japanese chef's knife, 5-ply stainless skillet, and buttery-smooth non-stick pan.
This surprisingly affordable cookware may not turn you into the next Iron Chef, but it WILL make cooking delicious meals fast and easy.
P.S. Get all three kitchen essentials + six additional items with their "Backer Bundle 5" that ships by DECEMBER!

---
Want these awesome projects delivered directly to your inbox?
Sign up for The HypeSquad.
Oops! We could not locate your form.
---
---
September 30th – October 7th
---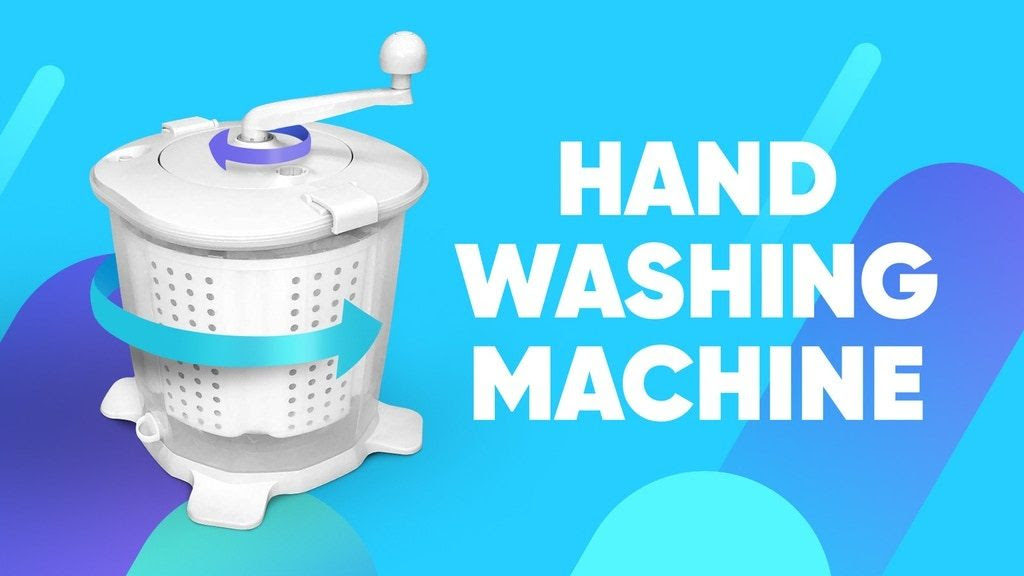 Picture this:
You've got a HOT first date in t-minus 30 minutes, but you forgot to eat dinner.
So you pop a weenie in the microwave and lather that bad boy up with ketchup.
(Hmmm, that sounded weird. Let's try it again.)
So you pop a HOT DOG in the microwave and lather that bad boy up with ketchup.
You're about to head out the door when you notice a stain the size of Poland on your brand new shirt.
What do you do?
Cancel the date? Cry? Eat another hot dog?
NO!
Just drop your soiled shirt into Easy Wash and start spinnin'!
This amazingly quick washer/dryer will have your clothes spotless in NO TIME.
Have a full load? No problem!
Easy Wash is the PERFECT alternative to expensive, nasty laundromats.
And it's actually FUN to use.
P.S. Anybody else wanna use this thing as a salad spinner?!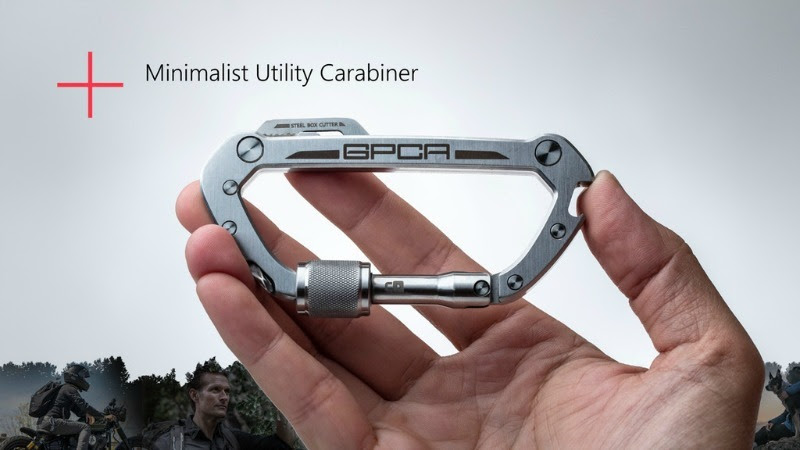 "I take this insanely versatile carabiner with me EVERYWHERE I go." -James Bond
Did James Bond actually say that?
Maybe he did, maybe he didn't…
(The recording device I put in his bedroom stopped working years ago.)
Really all that matters is that you'll LOVE everything you can do with the GPCA Carabiner.
From box cuttin' to screw drivin' — and about a million things in between — this solid steel wizard of a tool can pretty much do it ALL.
Clip it onto your belt or backpack and feel confident knowing you possess quite possibly the coolest carabiner in the entire world.
P.S. Their super early bird deal KNOCKED MY SOCKS OFF.
(Literally, I'm now barefoot.)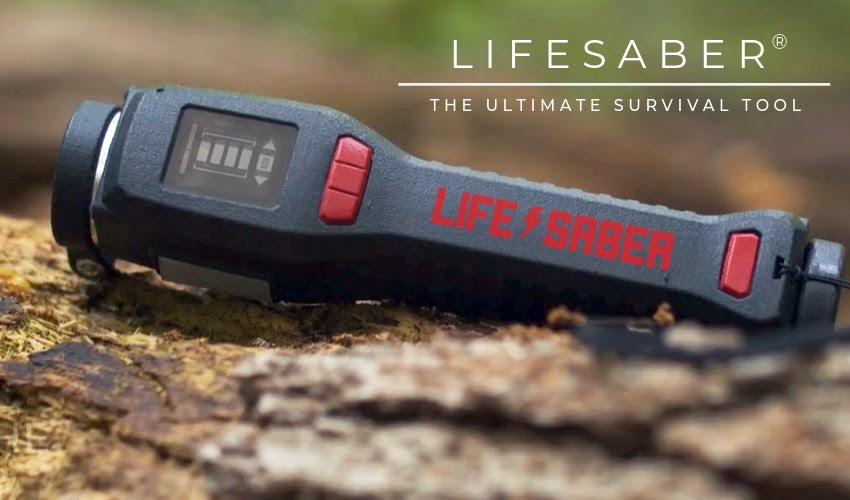 This looks like the kind of thing Darth Vader would give his 10-year-old nephew as a birthday present…
In other words, it's TOTALLY BADA**.
LIFESABER® is an ultra-compact survival tool that literally looks like it's from Star Wars.
This high-tech gizmo is PACKED with clutch features that you'll actually use.
Its plasma fire starter instantly lights anything ablaze, and the UV water purifier and USB generator give you glorious peace of mind when you're off-trail exploring.
Keep one in your car, at camp, or in your back pocket for immediate access to potentially lifesaving features never before combined into a single device.
P.S. Go for the "LIFESABER® Fire & Water" reward to unlock ALL the coolest features!

---
Want these awesome projects delivered directly to your inbox?
Sign up for The HypeSquad.
Oops! We could not locate your form.
---
---
September 23rd – September 29th
---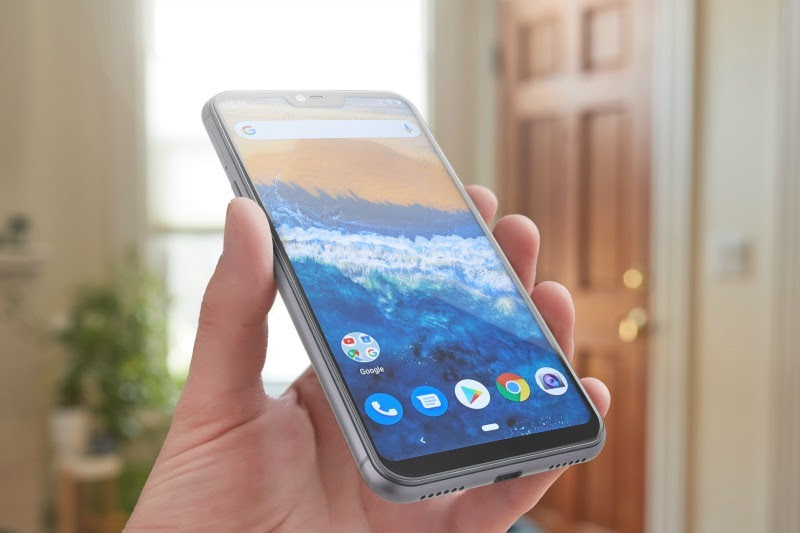 Technology changes FAST.
Which is why my iPhone 5, once considered the PINNACLE of technology, is now a source of mockery among my friends.
WELL WHO'S LAUGHING NOW, GARY?!
Teracube is a gloriously affordable smartphone with all the fancy bells and whistles of a flagship brand WITHOUT the outrageous price tag.
It comes with an amazing 4-year warranty, tons of storage, and an Octa-core processor that I've dubbed the, "Usain Bolt of phone processors" it runs so fast.
This phone lasts LONGER and costs FAR less than anything else out there AND is compatible with most major carriers!
P.S. My phone is now officially better than yours, Gary.

 
If you like dull, cumbersome pocket knives, this compact cutter simply isn't for you.
(Also you should really reevaluate your taste in pocket knives.)
The B-2 Dog Tag is a RAZOR SHARP, fully concealed nano blade that weighs less than two ounces.
But don't let its size fool ya…
It packs a PUNCH.
Its quick-release butterfly lock offers INSTANT access whenever you need it, ensuring NO Amazon package goes unopened.
Roughing it in the wild?
There's no better tool to take with you.
(Apart from maybe bear spray… and toilet paper.)
P.S. They have a buy 2, get 1 FREE special going on NOW!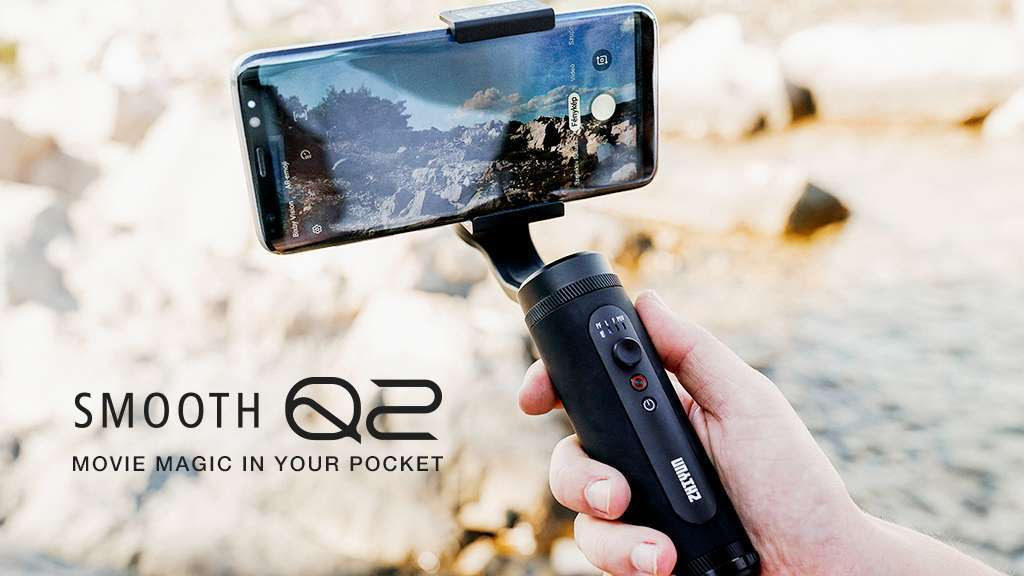 Smooth: Listing your crush as an emergency contact so you "have to" get their number.
Not smooth: Sitting in the hospital with a broken leg and no contact with the outside world because they ignored your calls.
Smooth: Using SMOOTH-Q2 to drastically improve your phone's videos.
Not smooth: Trying to record videos with my shaky-a** hands.
GONE are the days where people think you recorded vids in the middle of an 8.2 magnitude earthquake.
SMOOTH-Q2 is a pocket-sized stabilizer that does some seriously cool sh*t.
Take things to the NEXT LEVEL with an auto-tracking selfie mode, time-lapse mode, and my personal favorite, VORTEX MODE!
Sure, this starts as a compact gimbal, but it's SO much more than that.
P.S. Grab these SUPER early birds while they're hot, hot, hot!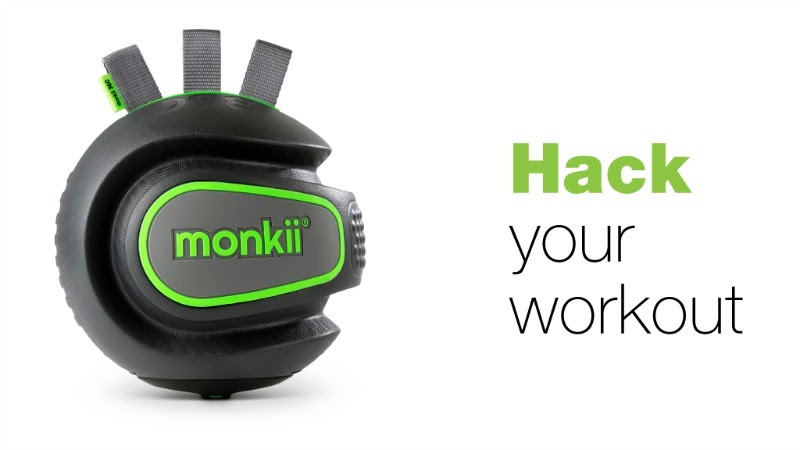 You're gonna want to hear this…
What if I told you that you could LOSE weight, BUILD muscle, and STOP premature balding in just 30 seconds A DAY??
Well that'd be a lie.
But you CAN accomplish all that in just 4 minutes with MONKII 360.
(Except for the balding, you're on your own with that one my friend.)
It's true, 4 minutes with MONKII 360 is MORE effective than an hour long run.
It offers wildly efficient training for insanely busy people through short, high intensity movements that transform your body shockingly fast.
DynaForce Bungees and a modular MassCore provide muscle shreddin' resistance that gets you in shape WAY quicker than your standard gym workout.
P.S. With 20 different resistance levels, and killer workouts from their app, MONKII 360 is perfect for ANYONE no matter what your fitness level!
P.P.S. Save $70 with their early bird 360 Ultimate System complete with FREE SHIPPING in the U.S.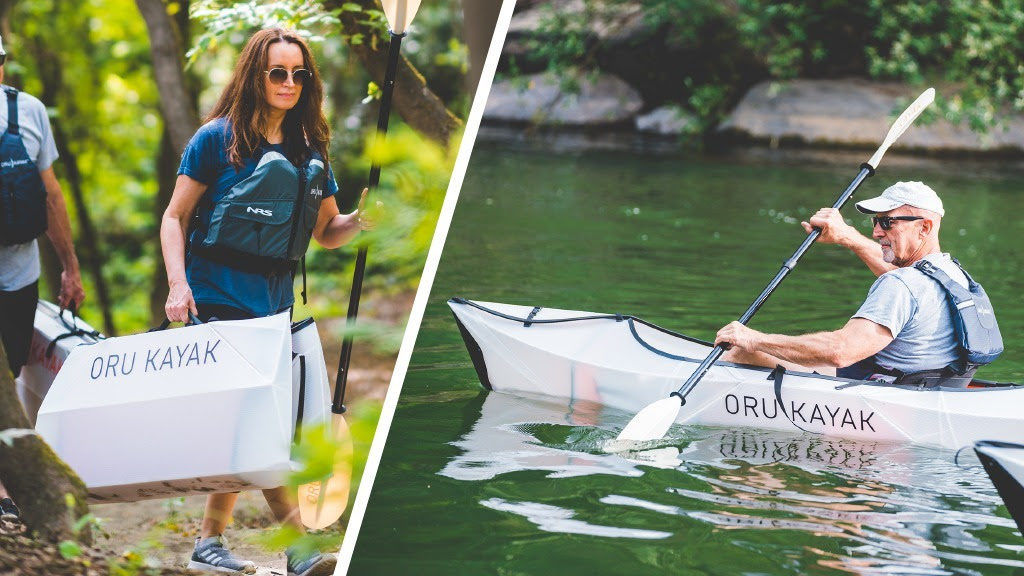 Me: Have you SEEN this ridiculously cool FOLDING KAYAK?!
Brain: Yes, but do we really need that?
Me: Well, no… but I really, really, really want it.
Brain: We'll be better off taking that money and investing it in… wait what are you doing?
Me: Nothing.
Brain: WHAT ARE YOU DOING?!
**clicks Back Now**
Me: I told you, nothing!
**sighs heavily**
Brain: Dammit.
Ignore that pesky brain of yours and REWARD YOURSELF with some life-changing outdoor fun.
The Inlet is an absurdly portable origami folding kayak that assembles in minutes and weighs LESS than I did on the day I was born.
(I was a fat baby, ok?!)
At just 20 pounds, its OruPlast™ shell is light enough to take anywhere and durable enough to offer supreme stability when you're out on the water.
P.S. It folds down SUPER small, so it fits in ANY car for easy transport (yup, even a Prius).

---
Want these awesome projects delivered directly to your inbox?
Sign up for The HypeSquad.
[gravityform id="17″ title="false" description="false"