"2020 was FAN-TASTIC!" -nobody
Yeah, 2020 sucked.
But it wasn't ALL bad.
There were some pretty bada** Kickstarter projects…
Here they are in all their glory:
The Best Kickstarter Projects of 2020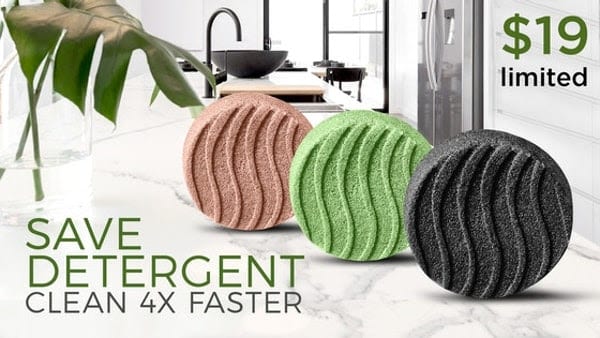 Is doing the dishes fun?
No.
If it were, there wouldn't be a pile of dirty plates higher than the Empire State Building in your kitchen sink right now.
But it's not your fault…
You simply don't have the right tools for the job!
It's a 100% natural sponge infused with bacteria-killing bamboo charcoal.
So you can wipe down dishes FAST, in one swipe.
(WITHOUT worrying about spreading germs around.)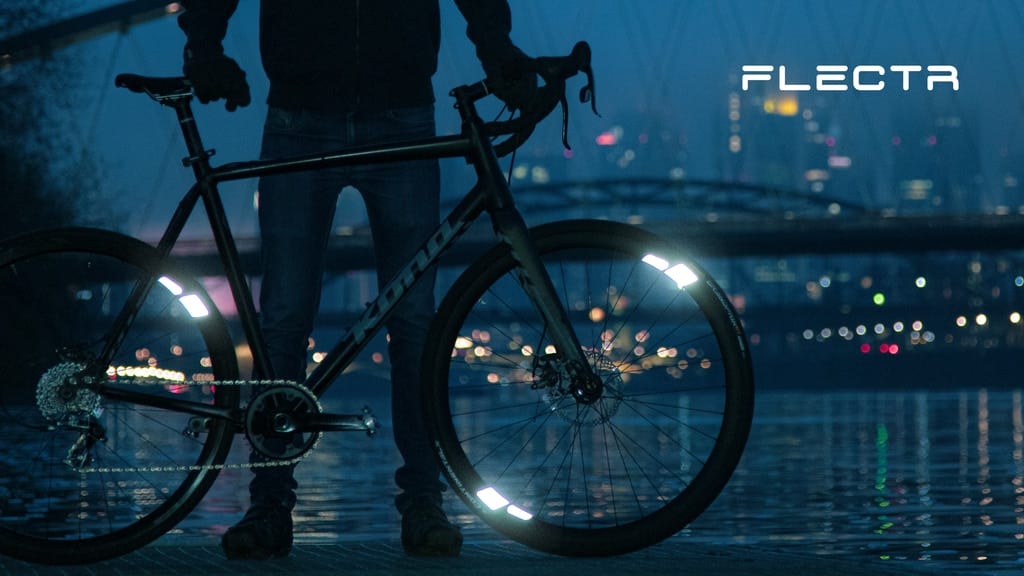 Whose idea was it to move the clocks back last month?!
Now I get off work and it's darker than Darth Vader's soul outside.
It's a super bright bike reflector that offers 360° visibility for night riding.
You can NEVER be too visible on a bike.
And with most drivers swerving all over the road because they're texting bae, FLECTR 360 offers an EXTRA layer of protection.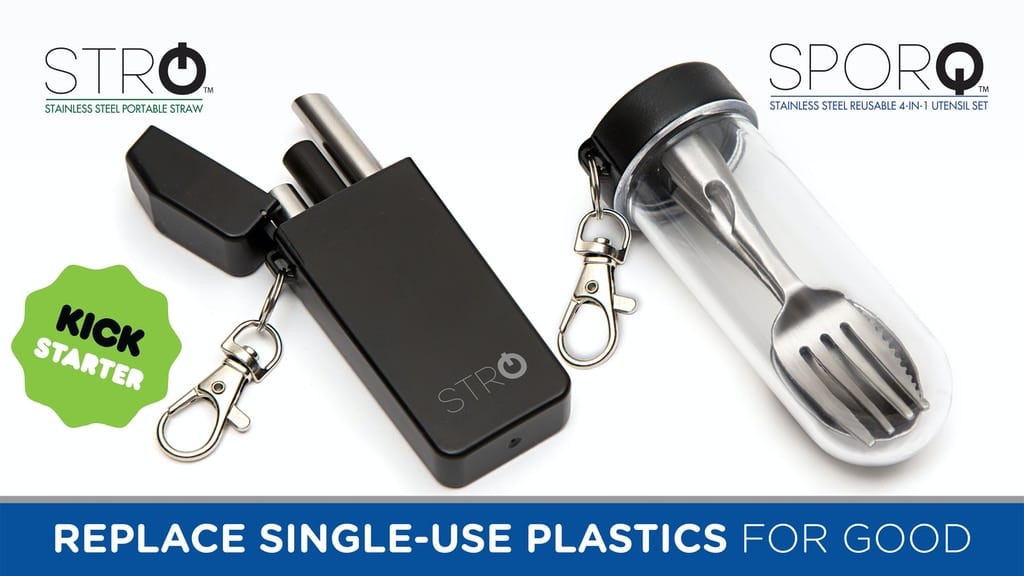 For 132 years, we've been subjected to the same plastic crap…
No longer!
STRO and SPORQ are REUSABLE stainless steel replacements.
They're easy to carry, easy to clean, and most importantly DON'T treat our earth like a giant trash heap.
If you want to put single-use alternatives on the Endangered Species List, look no further.
P.S. Their most popular reward is the STRO & SPORQ bundle!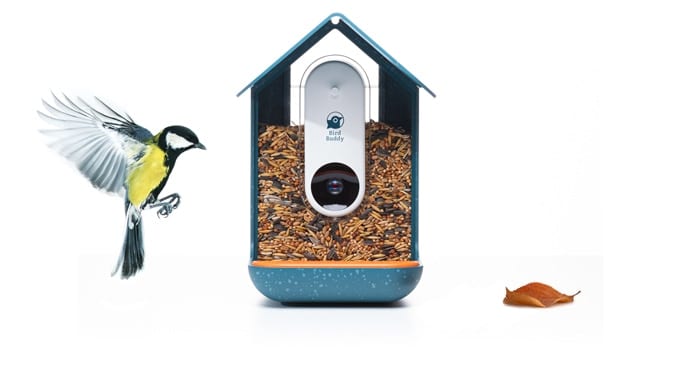 To the bird who pooped on my head 3 years ago…
I forgive you.
To that bird's friends…
I'm watching you.
WITH THIS:
Bird Buddy is a smart bird feeder that will make your jaw drop.
Its smart-map technology automatically recognizes over 1,000 bird species.
You can even take an HD close up before your new friend flies away.
It's the ULTIMATE front yard addition that will make your neighbors think, "Damn, my bird feeder sucks!"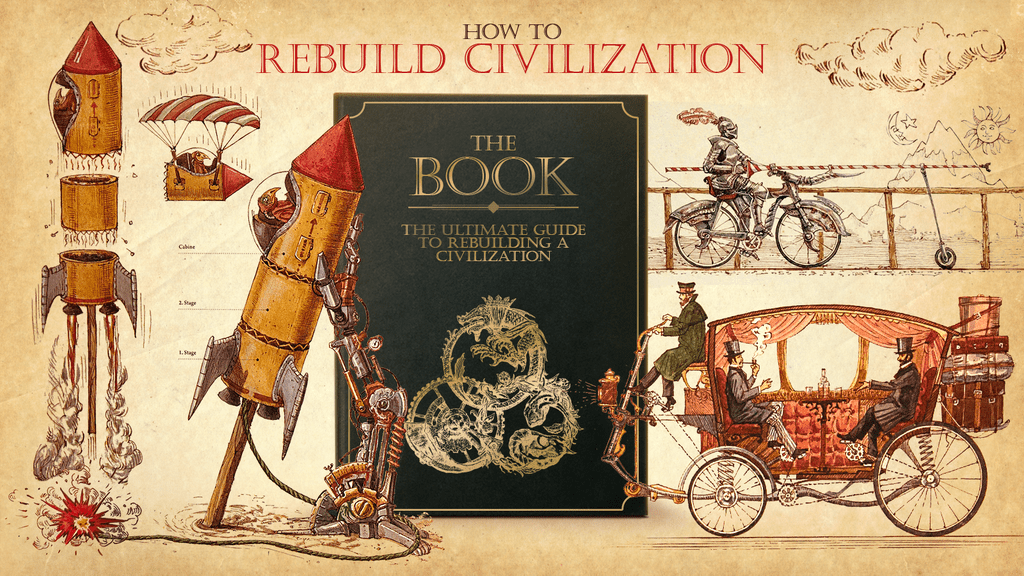 Didn't get what you wanted for Christmas?
Join the club.
(I got 4 pairs of underwear and a pack of Ritz crackers this year.)
It's time we got OURSELVES something awesome:
It's the ultimate guide to rebuilding civilization.
Explore 400+ pages of jaw-dropping illustrations that will show you how to make everything from cars to catapults.
Wanna make your own gun powder?
Simply whip out your wee-wee and pee on some hay!
(Seriously.)
It's an all-in-one guide that explains everything around us in EPIC fashion.
P.S. That wee-wee line somehow made it past our editors — shhhhhhhh!

November 24th – December 1st

These days I'm not touching ANYTHING that's not mine.
So I'd like to apologize to the stranger who offered me their pen yesterday…
I probably shouldn't have swatted it away while shouting, "NICE TRY, BUDDY!"
My bad.
But that entire situation could've been avoided with the NEEDLE PEN™.
It's a super slim notebook pen that's designed to go pretty much everywhere.
The minimal design is PERFECT for signing receipts and jotting down quick notes.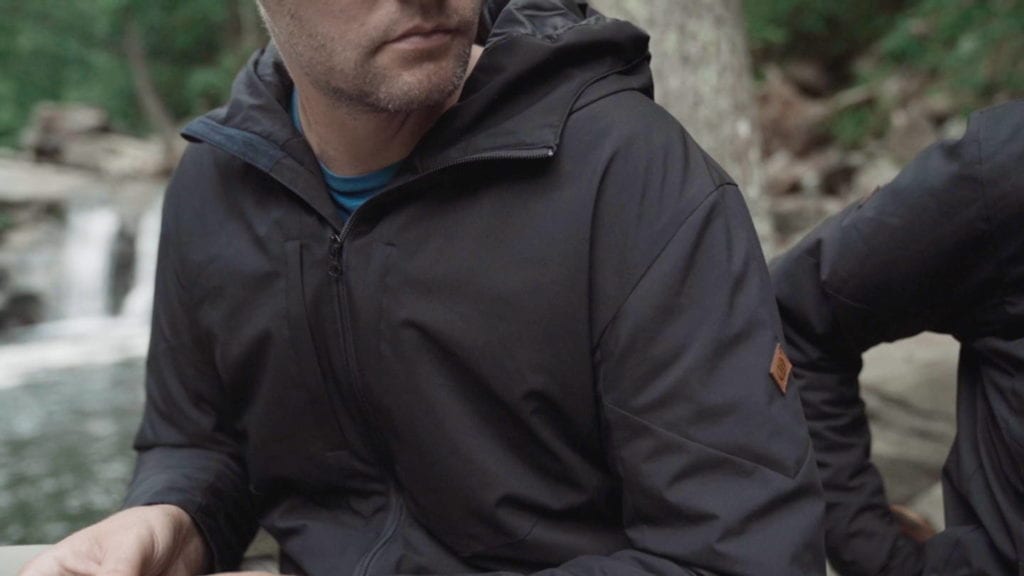 If you've ever dropped serious dough on a jacket, you have some basic expectations:
1. It sure as heck better be warm.
2. It needs to last FOREVER.
So the LAST THING you want to see is a rogue ember digging a hole in your $400 investment.
That's not gonna happen with the Trekka Element Jacket.
Wind, rain, snow, and yup, even fire is no match for this ultra-tough jacket that laughs at pretty much anything that nature throws its way.
This isn't overrun with logos and you won't look like the Michelin Man, either.
It's just a darn good jacket at a fair, honest price.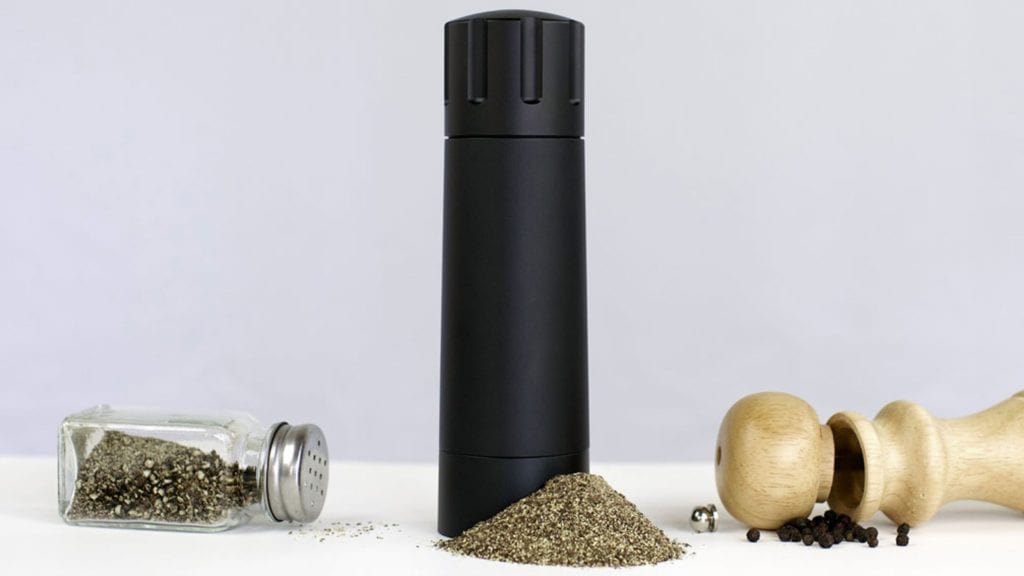 "98… 99… 100!!!"
After 100 cranks and 17 agonizing minutes…
Your waiter, Pierre, has finally peppered your pasta to perfection.
There's nothing like fresh-cracked pepper, but having Pierre huffing and puffing over your shoulder for that long?
It's an absolute NO GO.
If only he had the MÄNNKITCHEN Pepper Cannon.
It's a seriously powerful pepper-grinder that seasons your food in a FRACTION of the time.
Forget endless cranking, this flavor-blastin' beast offers 10x the output of top-rated pepper mills.
So you can flavor your food lightning FAST.
(AND prevent Pierre from developing Carpal tunnel syndrome.)"

November 14th – November 21st
"Do NOT get this thing." -Your boss
Forget what your boss wants, they don't run your life!
Mezmocoin Phantom won't help you get more work done…
But it WILL help you kill time during endless Zoom meetings.
This mesmerizing spinner goes for up to 11 minutes thanks to a custom-made launcher that adds extra fun to your workday.
So, go ahead, tick off your boss.
You've earned it!


Is it time to get rid of your favorite hat?
Of course not.
But it IS time to add The Versa Hat to your rotation.
It's the ONLY hat versatile enough for EVERY situation.
(And I do mean EVERY situation.)
It offers easy, logo-free style whether you're out for a jog, chilling at a brewery, or just hangin' out with friends.
The crushable EVA brim holds its shape no matter what, and 4-way stretch fabric makes this cap virtually indestructible.
P.S. Back now to unlock $20 in savings!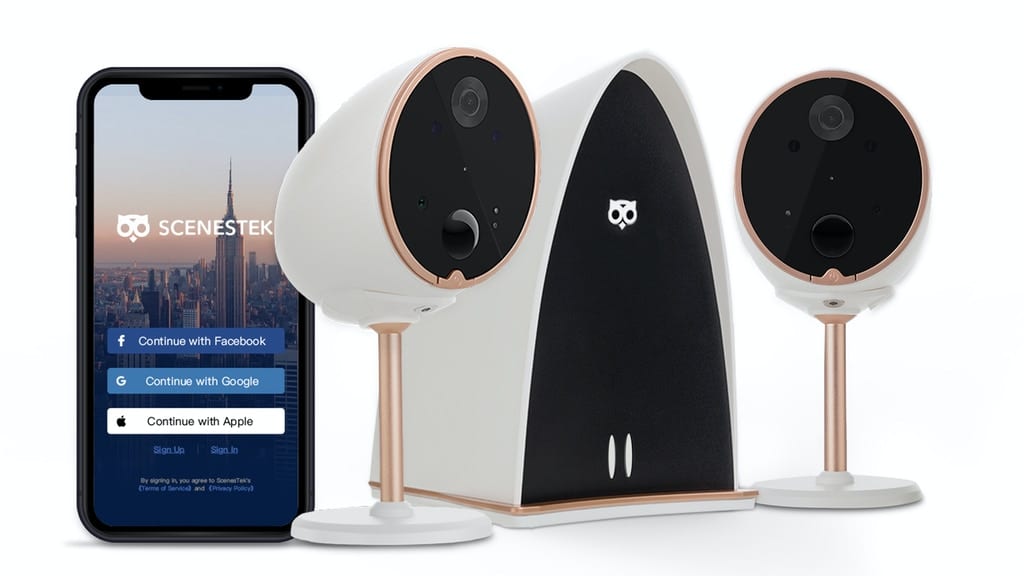 I have a message for you, porch pirates…
I HATE YOU.
I hate everything about you.
But your days of terror are over.
It's time we FIGHT BACK with the Scenes One WiFi Security Camera.
Its 1,000 foot range and crystal clear video will send porch pirates running for the hills WITHOUT your latest Amazon order.
A 365-day battery, super easy setup, and supremely sleek design make this a NO-BRAINER for homeowners.
Remember, if you wait until something happens, it'll be too late.
Get peace of mind BEFORE you need it with Scenes One.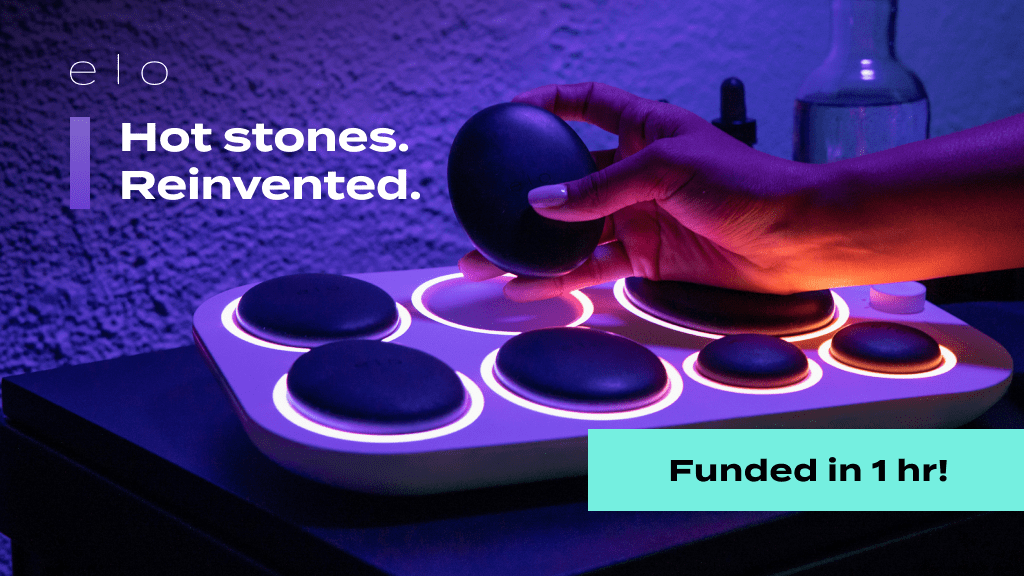 "Honey, can I have a massage?"
What follows is 27 seconds of half-hearted shoulder rubbing followed by, "so, what's for dinner?"
If you want your house to feel like a spa, DON'T ask your partner.
It offers a pro-grade hot stone experience AT HOME.
Instantly melt away stress with 7 blissfully warm volcanic stones that soothe tension and help you relax.
Ambient light therapy and calming aromatherapy treat your senses to a 5-star experience like no other.
Treat YOURSELF for a change with Elo.

November 7th – November 13th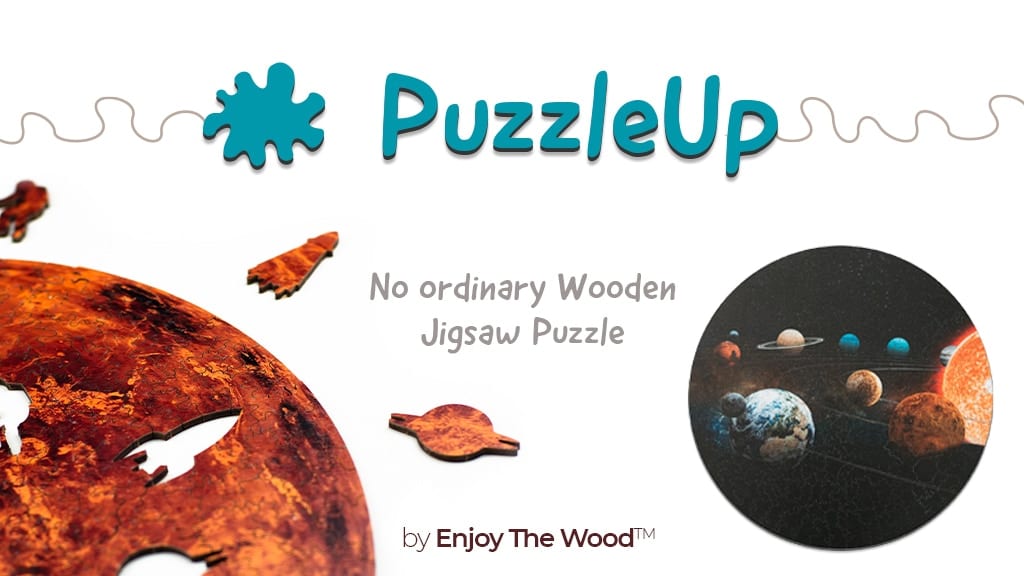 Sorry, Nana, but this ain't your grandma's puzzle.
PuzzleUp offers a brand new twist on an old school favorite.
Each hand-designed wooden piece offers a unique challenge because NO TWO PIECES ARE ALIKE!
High-resolution printing brings each puzzle to life — showcasing all 4 series of 7 designs each.
From outer space to Starry Night, these new-age designs will take your breath away.
(They're an EXCELLENT way to get your mind off the news.)
P.S. The large "hard" puzzle takes a whopping 9-15 hours to complete!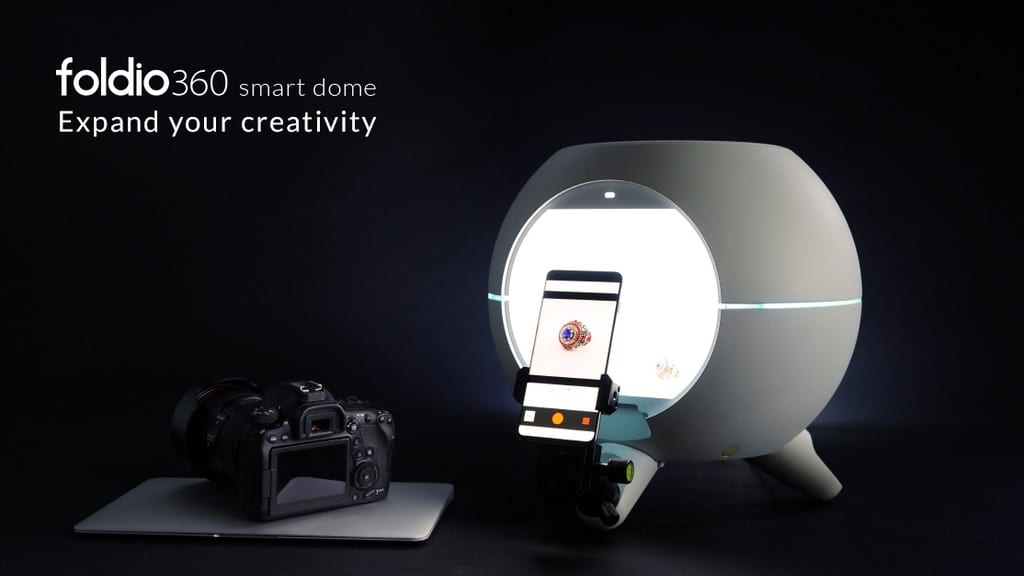 Back in my day, being an "influencer" meant you were unemployed.
Now they make more with a single post than I do in a year 🙁
But that perfect shot doesn't happen by accident…
And whether it's a product shot for your website or a glamour pic for the 'gram, the Foldio360 Smart Dome has your back.
Its unique dome shape ELIMINATES shadows and reflections.
An infinite white background and mechanical turntable allow even someone as untalented as ME to create professional shots each and every time.
Bottom line:
When it comes to photography, the dome is > the cube.


Leaving the house to exercise?
That's sooooooooooooooooooooooooo 2019.
There's been an EXPLOSION of home fitness products this year.
But they're about as exciting as a PBS documentary on yogurt making.
Terra Glide Fitness blows other home fitness products OUT OF THE WATER.
How?
By making workouts FAST and FUN.
Its portable, rolling design takes up almost NO SPACE, and engages up to 4x more muscles than standard exercises.
So you'll get BETTER results in LESS time.
P.S. They have an early bird called the, "Wow Smokes Package"… need I say more?!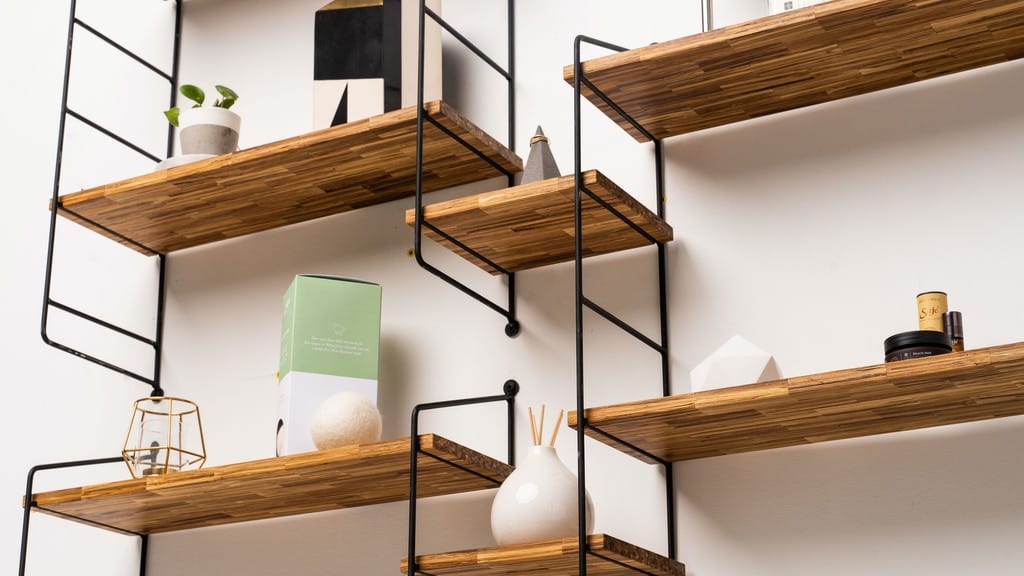 "Help us." -your walls
They're crying out for something different.
THEY NEED CHANGE.
And SMILE is just what you've been looking for.
It's a modular shelving unit made ENTIRELY of 4,276 recycled chopsticks.
(Not that anyone's counting or anything.)
Its refreshing modern look will completely change your home's vibe.
And you'll feel GREAT knowing SMILE's sleek look is carbon negative.
Mix n' match, move 'em around — whatever fits YOUR home's look the best.
P.S. The "SMILE Shelf: S + M + L" reward is one of the most popular!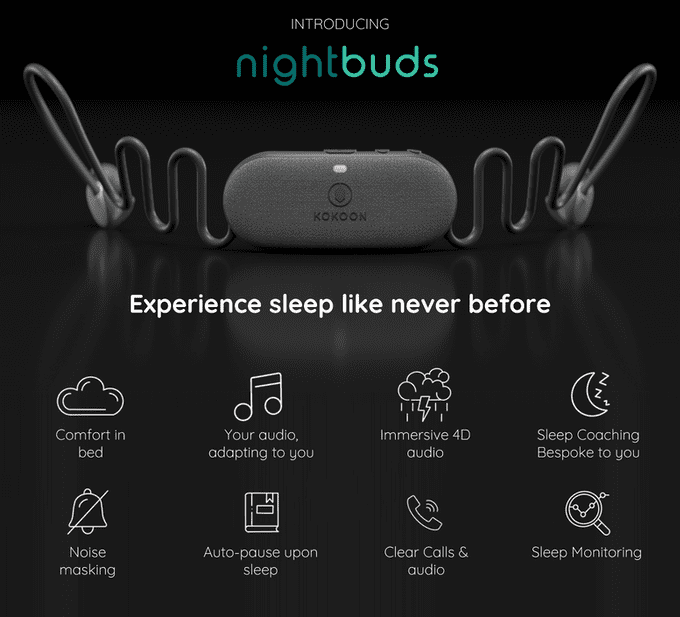 These are what 2020's Jeopardy! categories would be:
"Uh-oh"
"Make it stop"
"I'm begging you"
"Is it over?"
"Tiger King"
"Yes, I'm crying"
So it's understandable if you've had some trouble sleeping lately.
NightBuds are immersive smart earbuds designed for a better night's sleep.
They help you instantly disconnect when it's time for bed by automatically adjusting your audio to help you drift into a deep, peaceful sleep.
Smart sensors and NOISE-MASKING technology continuously monitor your sleep and protect you from your partner's trumpet-like snoring.
P.S. Their sleek, comfy design is perfect for side sleepers, too!

---
October 31st – November 6th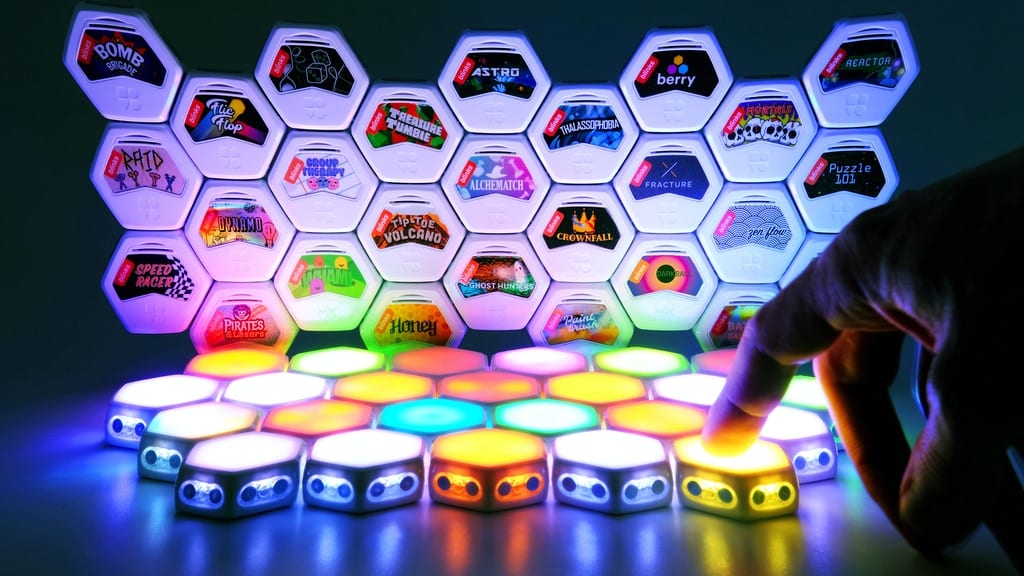 Nothing was better than playing Monopoly with my grandpa when I was a kid.
BUT. TIMES. HAVE. CHANGED!!!!!
Now PapPaw is a tech-loving wizard with a streaming addiction.
Plain old board games just don't cut it for him anymore.
And they CERTAINLY don't cut it for you and me!
Blinks Game System and Epic Adventure Expansion is turning game night on its head.
Each "Blink" is an intelligent game piece built with its own unique game!
Combine Blinks and they'll teach each other how to play.
So you'll have a whopping 15 absurdly fun light-up games to choose from.
P.S. Already part of the Blinks Game System family?
Check out the Epic Adventure Expansion.
New to the party?
Save $40 with the Epic Expansion Bundle!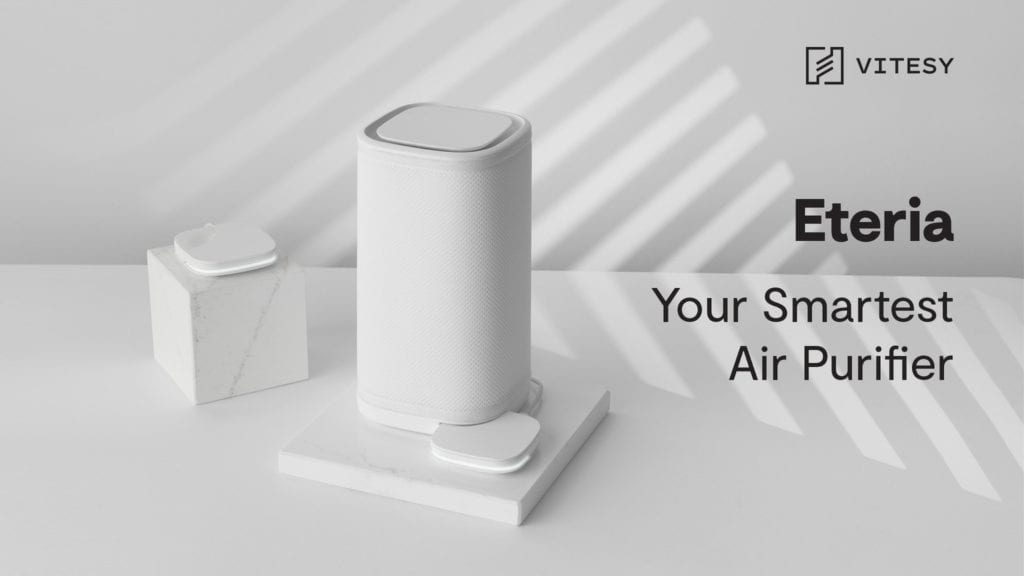 I've had an air filter running 24/7 for the last 6 months.
Is it working?
NO CLUE.
Sure, it says it's cleaning my air.
(I told my doctor that I'd start eating better, too, but here I am stuffing another double cheeseburger down my throat.)
The point is, talk is cheap…
Eteria purifies AND monitors your air.
So you'll KNOW exactly how well it's working.
The best part?
The purifying unit is light and portable so you can easily move it where refreshed air is needed the most.
There's no bulky equipment or expensive filters to change, simply run Eteria's nano-filter under water and you'll be good to go.
P.S. Similar purifiers cost well over $400 on Amazon. Eteria comes at a fraction of the cost.


I know spending money on something that holds your money seems odd.
But Stealth Carbon is worth dropping some hard-earned dough for.
It's one of the SLIMMEST luxury wallets ever made.
3K woven carbon fiber and diamond-infused edges combine to create a minimalist wallet that tells the world:
"Hey, you, my wallet is better than yours."
P.S. The Stealth Diamond option comes with special diamond plating — super early birds are available for BOTH models!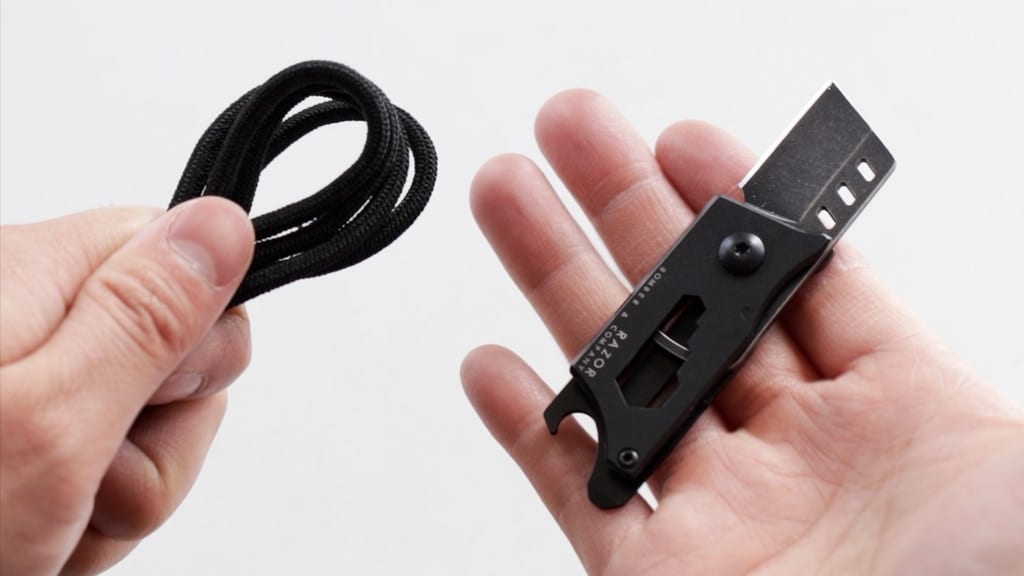 Oh my.
Boxes are sh*tting themselves right about now.
RAZOR is NOT your average box cutter.
But it says that right in the title.
So what REALLY makes this special?
Let's start with the blade.
2.8cm of razor sharp 440Carbon black stainless steel.
At less than 2oz, RAZOR pairs this super-strong blade with an ultra-sleek body that slides right onto your keychain.
It's compact, durable, and will have your boxes begging for mercy.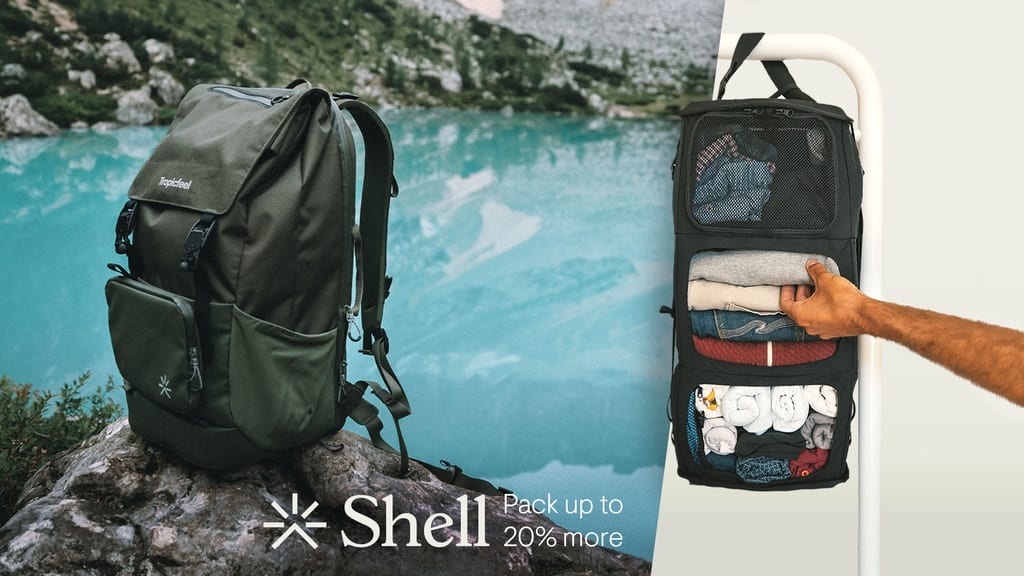 Why are you so average?"
-Me to my backpack and my mother to me.
Most backpacks are a giant pit of misery.
They hide what you need EXACTLY when you need it.
Shell by Tropicfeel is delightfully different.
It's a solid pack for daily use, but it TRULY shines while on the go.
It expands from a 22L daypack to a 40L travel bag in the blink of an eye.
A quick-drop wardrobe system keeps you organized while saving space.
And coated weatherproof fabric projects your tech and gear from wind, rain, snow, and volcanic eruptions.
(Ok, maybe not that last one.)
P.S. This $1.3 million campaign is trending to become the most funded backpack EVER.

---
October 24th – October 30th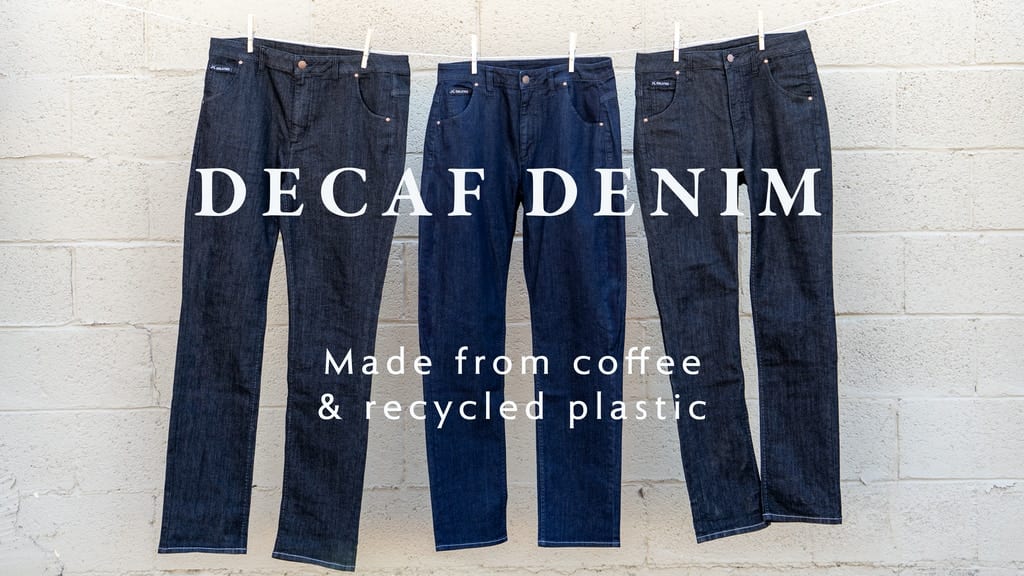 What makes these bad boys special?
Let's start with how they're made.
3 cups of recycled coffee grounds and 10 plastic bottles combine to make these ridiculously comfortable jeans.
They're naturally odor-resistant, moisture-wicking, and stretch to FIT ANY BODY TYPE.
P.S. If these fit the TREE TRUNKS displayed 41 seconds into their campaign video, they'll fit you!


RaceMouse didn't earn that title for nothin'.
This 3-in-1 combo is part travel mouse, touchpad, and laser pointer.
It helps you GET MORE DONE on ALL of your devices.
No reciever?
NO PROBLEM!
RaceMouse instantly connects WITHOUT a receiver.
It pairs via Bluetooth to almost all phones, Mac, Windows, iPad, tablet, and smart TVs.
P.S. Delivery is guaranteed by Christmas!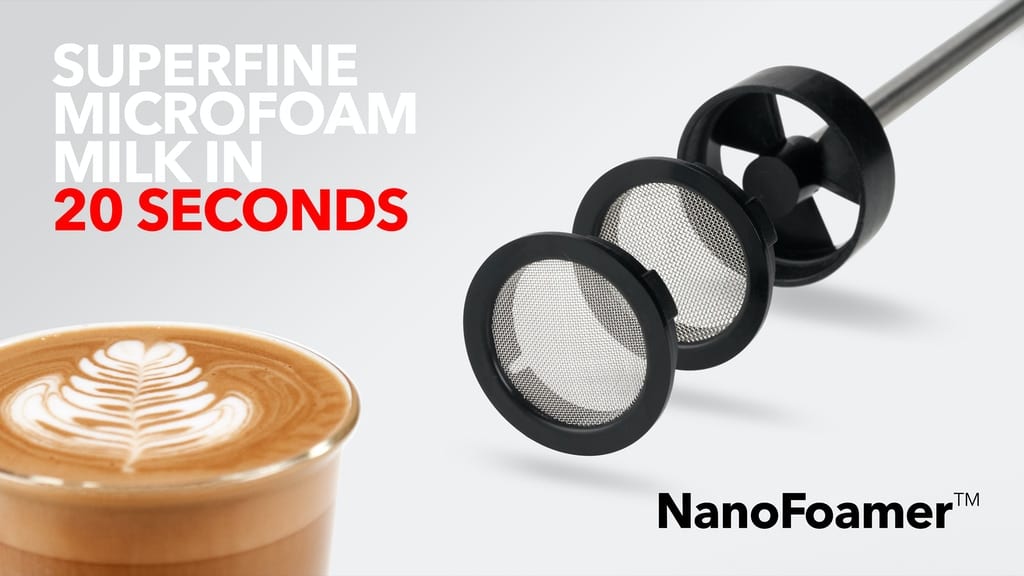 Some people like their coffee black.
And I don't judge them for that.
Occasionally I wonder why they enjoy drinking motor oil…
But hey, that's their choice!
For those of us WITH taste buds, here's something you're gonna LOVE:
Meet the NanoFoamer.
It's an all-new way to make deliciously smooth microfoamed milk AT HOME.
Add velvety sweetness to YOUR favorite coffee drinks without visiting your local barista.
Roll out of bed and start your day with creamy microfoam in just 20 seconds.
P.S. The Early Bird Combo includes a FlowTip Latte Art Milk Jug!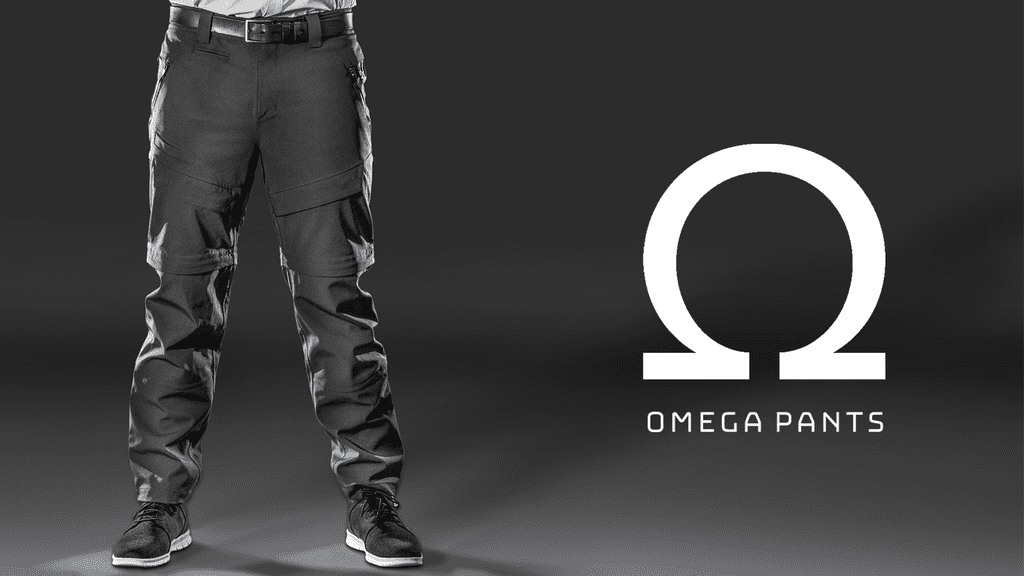 Nothing to see here, folks.
Just another pair of pants.
Keep on scrollin'.
Wait, what's that?
These are the OMEGA Pants by Graphene-X?!
The graphene-infused wonder pants that EVERYBODY'S talking about?
No other pant features 3-layer graphene fabric designed to withstand everything from climbing Mt. Everest to surfing the world's biggest waves.
They're 10k waterproof, 4-way stretch, and will NOT break down no matter what you put them through.
P.S. Want these sooner? Check out their December delivery option!

---
October 16th – October 23rd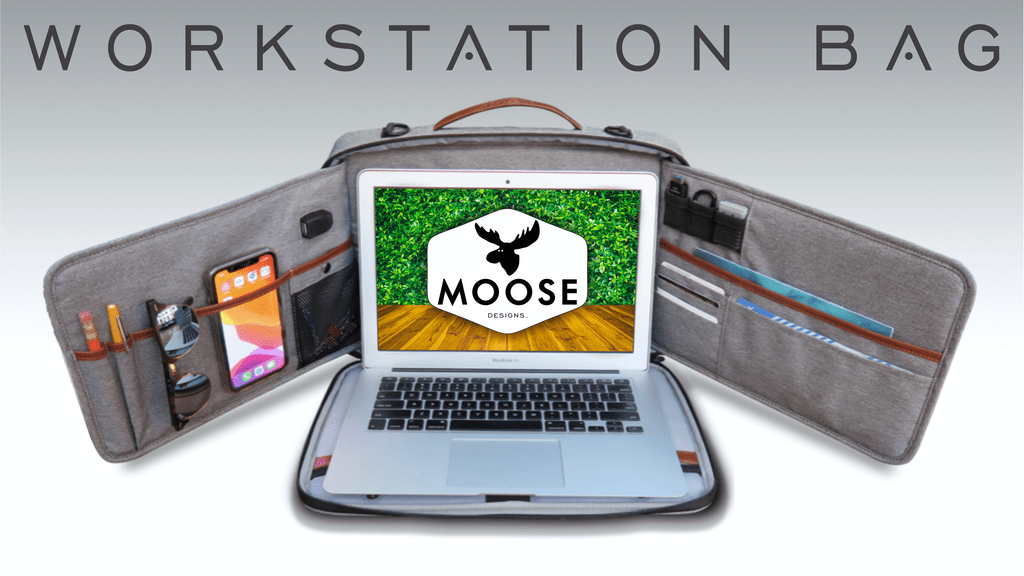 Some things should stay private…
Like when I'm watching reruns of This is Us in a coffee shop at 10 am on a Tuesday instead of working.
Nobody needs to know that, but ME!
Moose Designs Workstation Bag is a privacy PARADISE.
It's a completely reinvented laptop bag that transforms into your own private workstation in seconds.
NO OTHER BAG allows you to carry ALL of your essentials while doubling as a supremely convenient mobile office.
P.S. Estimated delivery is well before Christmas!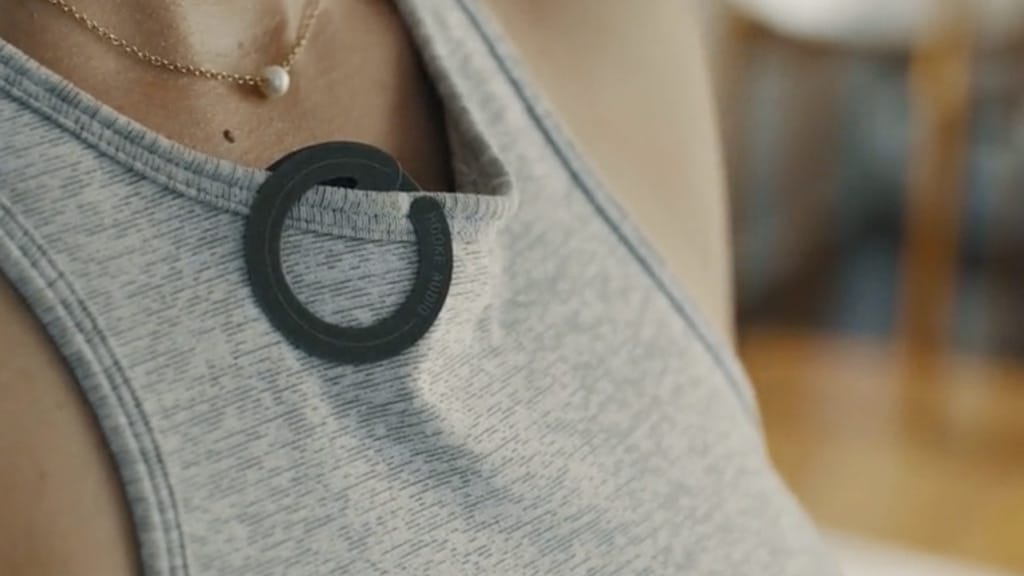 You know those big, fluffy microphones they use on movie sets?
They're effective, sure…
But about as practical as installing jet engines on a golf cart.
When you're recording at home or on the go, staying COMPACT is key.
It's a WIRELESS wearable microphone that captures pro-grade sound.
Forget wires.
Forget bulk.
Hooke Lav offers sleek sound-boosting technology that blows your phone's internal mic out of the freakin' water.
P.S. It's compatible with almost ANY device (Apple, Android, GoPro, Mac + more!)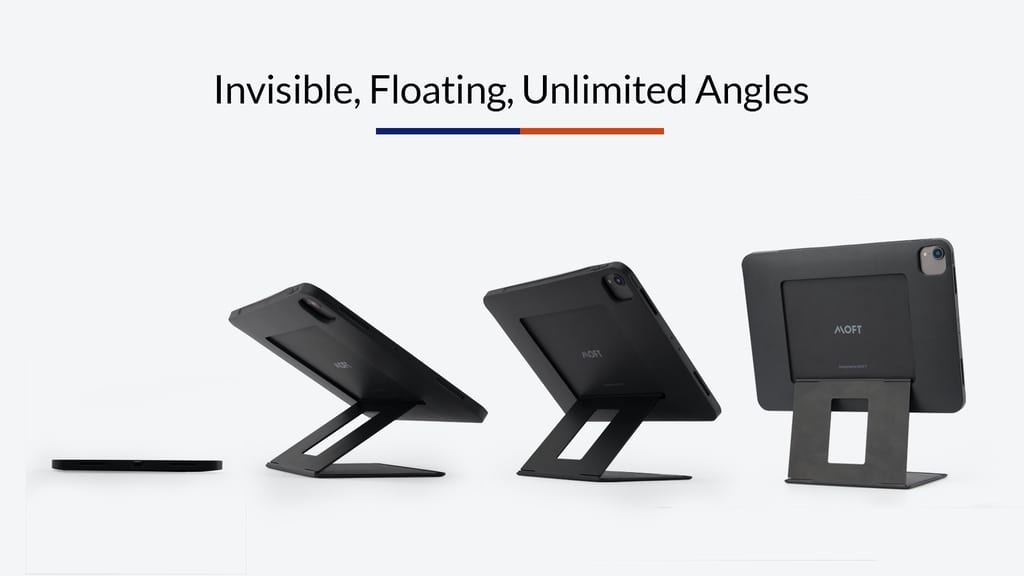 I'll admit it — I thought iPads were a fad.
(This coming from a guy who owns 7 Segways.)
Now I use mine EVERY. SINGLE. DAY.
MOFT Float is a revolutionary "FLOATING" case for iPad Pro.
Unlike other cases that weigh more than an African elephant, MOFT Float is lightweight and perfectly slim.
Its instant-rise adjustable heights provide the PERFECT viewing angle.
All while the invisible built-in stand lays completely flat while not in use.

---
October 6th – October 15th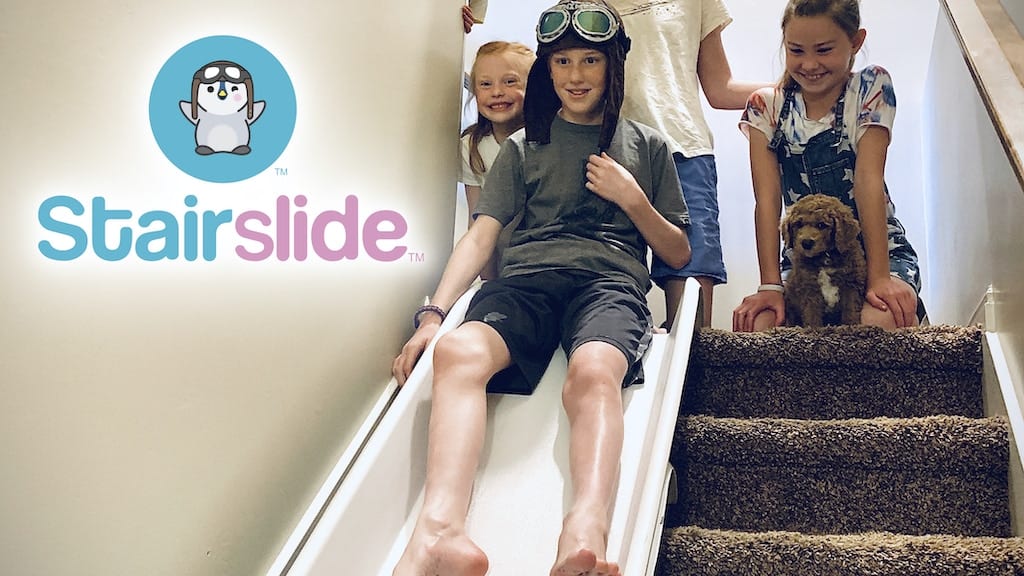 THIS.
IS.
AWESOME!!!!!!!!!!!!!!!!!!!!!!!!!!!!!!!
If you don't have stairs in your house, build some.
Stairslide is a wildly FUN indoor slide that's super portable, and sets up in seconds.
It's truly the ONLY way to go down a flight of stairs.
P.S. No kids? This makes an EXCELLENT addition to any Bachelor Pad!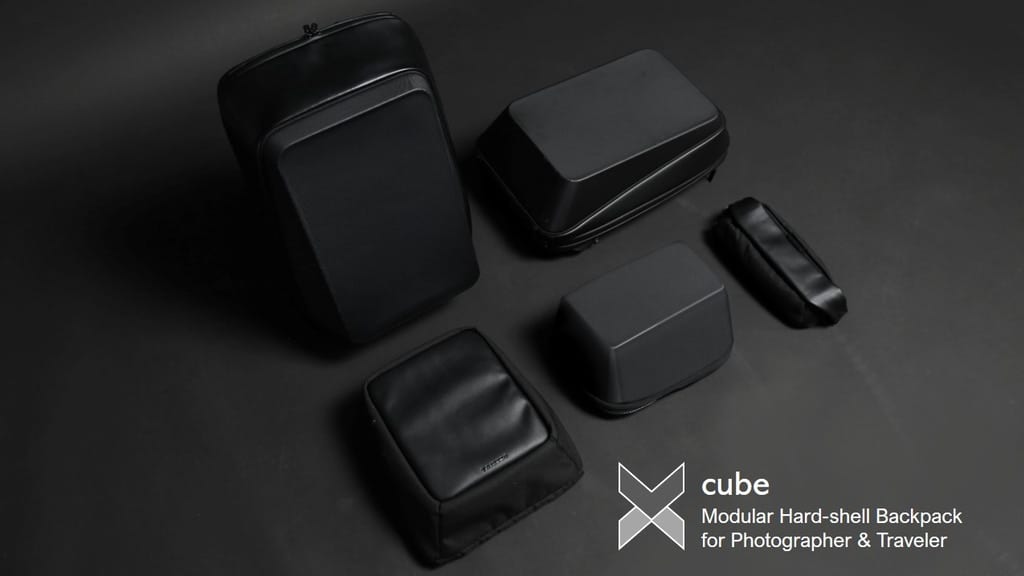 Turtles are onto something…
You don't see any soft-shell turtles walkin' around, do ya?!
Stop relying on wimpy backpacks and make the switch to Xcube.
It's a highly durable HARDSHELL backpack stuffed with more features than a Swiss Army Knife.
Protect your tech with a TSA Lock, anti-theft chain, and shockproof shell.
Leave the soft stuff to the middle schoolers…
THIS is a backpack made for adults.
P.S. Their limited-time early bird has FREE shipping and December delivery.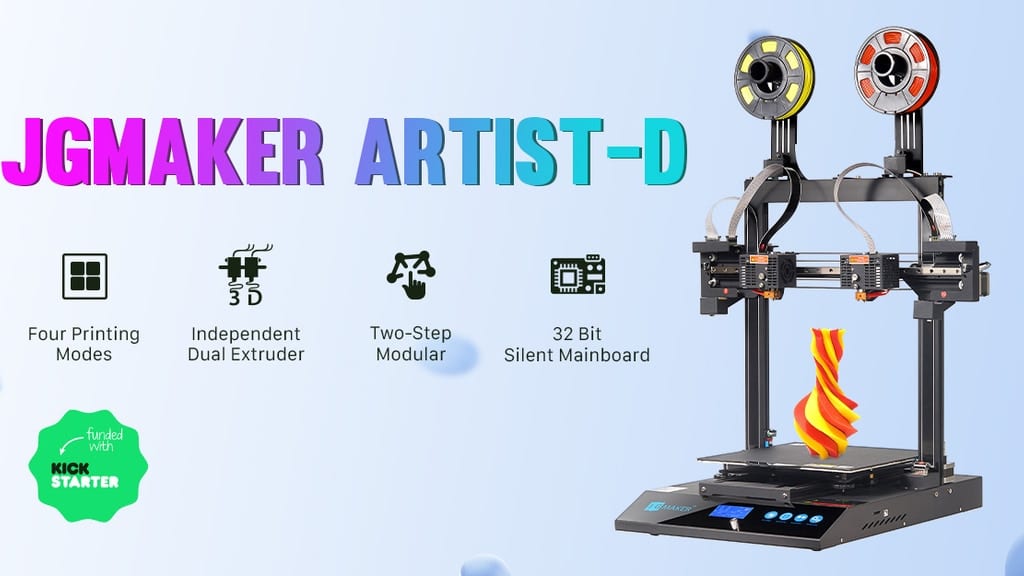 Not owning a 3D printer in 2020 is like not having a mustache in 1994.
GET WITH THE TIMES!
But what can this one do that others can't?
Simple:
1. It's super easy to build.
2. It works PERFECTLY on the first try.
3. It's not gonna cost you an arm and a leg.
Industrial 3D printers can do everything under the sun, but they cost THOUSANDS.
The JGMaker Artist-D Dual Extruder is an amazing alternative designed to be used at HOME.
It gets big jobs done fast WITHOUT breaking the bank.
P.S. Enjoy FREE SHIPPING worldwide!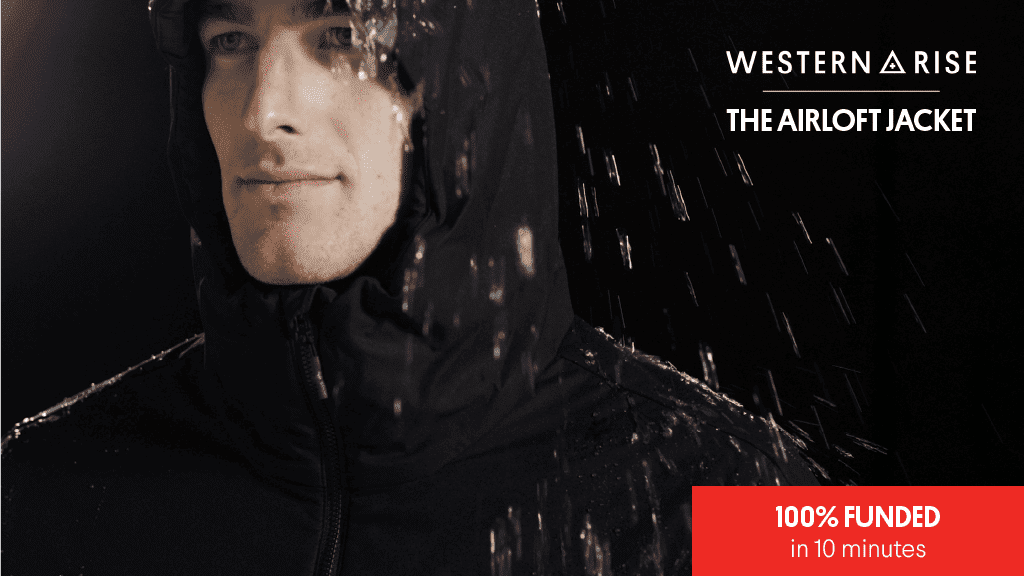 Mom: Bring a jacket.
Me: NO!
Mom: You'll want one, I promise.
Me: NO!
Mom: Ok, I'll bring one anyway.
Sound familiar?
Growing up, mom's had a 6th sense to KNOW when we'd need a jacket.
(Or maybe they just watched The Weather Channel.)
If only The Airloft Jacket was around back then…
We'd have NEVER left home without it!
Advanced 3DeFX+ insulation keeps you warm on chilly fall mornings WITHOUT roasting you by the afternoon.

---
September 26th – October 5th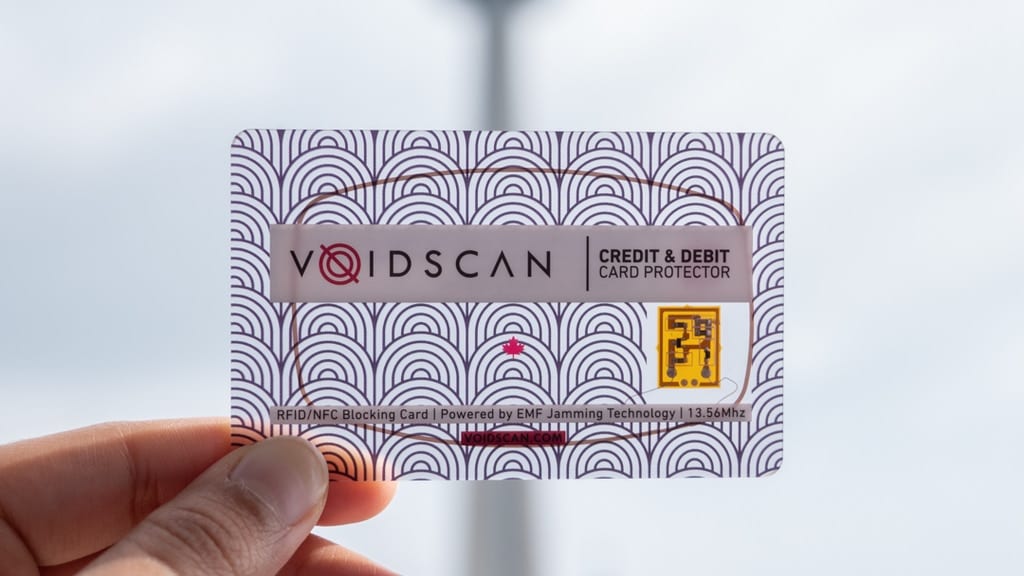 Darn you, scammers, for making me a paranoid MESS.
It's time to FIGHT BACK with VoidScan.
VoidScan is an RFID jamming card that protects your data.
Simply slide it in your wallet to prevent thieves from scanning your payment info without your knowledge.
If you wait until you NEED this signal scrambler, it'll be too late.
To protect yourself (and your identity), you HAVE to be proactive.
P.S. VoidScan comes with a 5-year unlimited warranty!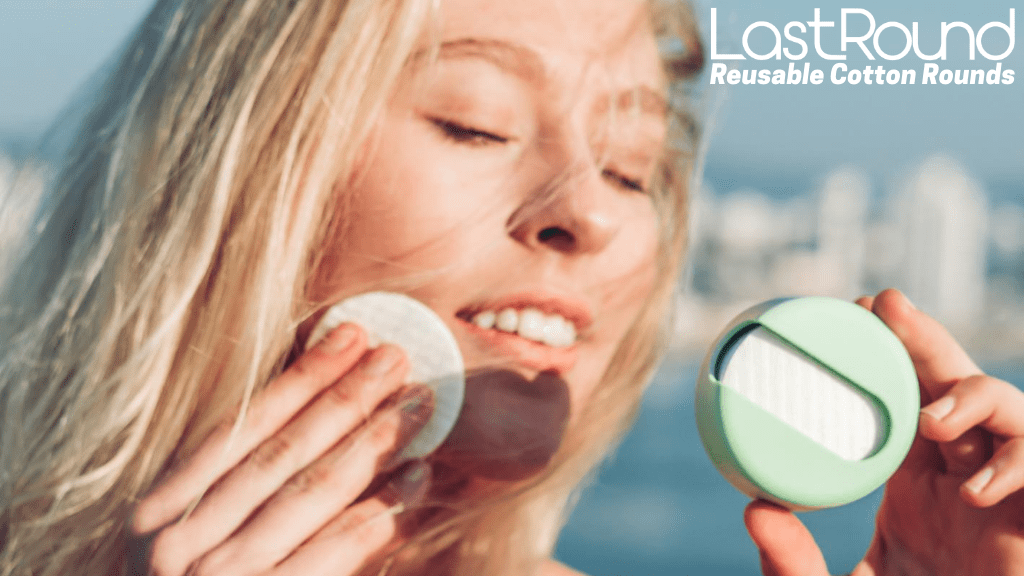 Everyone: reduce, reuse, recycle.
Beauty industry: NO!
As much as fish LOVE swimming around your gently used beauty products…
They'd probably prefer if they stayed OUT of their ocean.
LastRound are REUSABLE cotton rounds that can be used 150 times EACH.
That means each pack saves 1,000 single-use face pads.
They're tough enough to withstand dozens of washes, but feel smooth and gentle on your face.
With these, you can kiss wimpy cotton pads goodbye for GOOD.
P.S. The early bird "Basic Kit" offers delivery this December!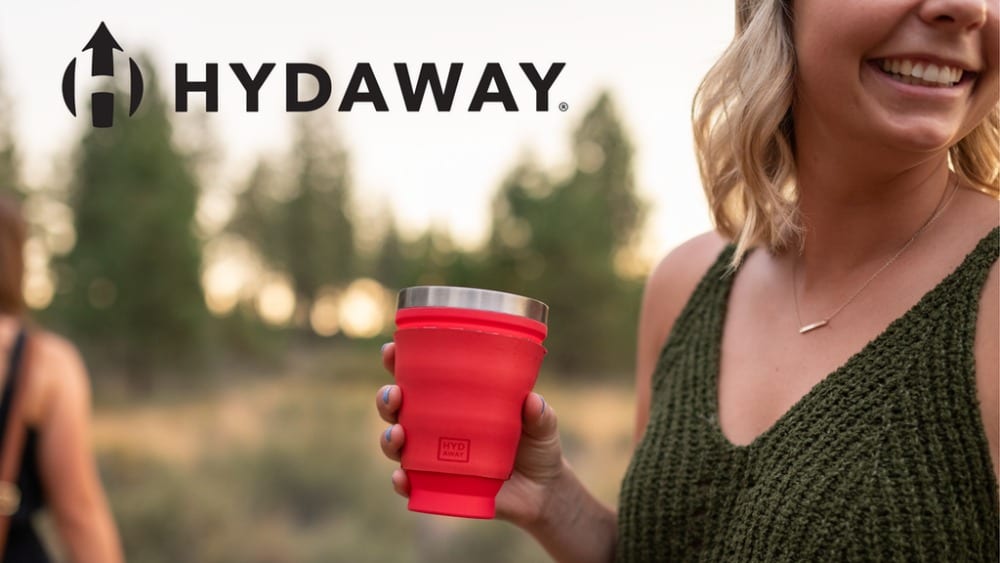 Ah, the humble drink tumbler.
The top-rated co-worker gift exchange selection since 1997.
But here's the problem:
#1: Most drink tumblers suck.
#2: Your co-workers are going to hate you.
UNLESS you get them the HYDAWAY Collapsible Drink Tumbler.
It holds 16 oz. of hot OR cold liquid goodness, and packs down slim in an instant.
Coffee, beer, soda — this handles it all.
The spill-resistant lid and insulated body put other tumblers to SHAME!
P.S. For just 25 bucks, you WILL NOT find a better deal.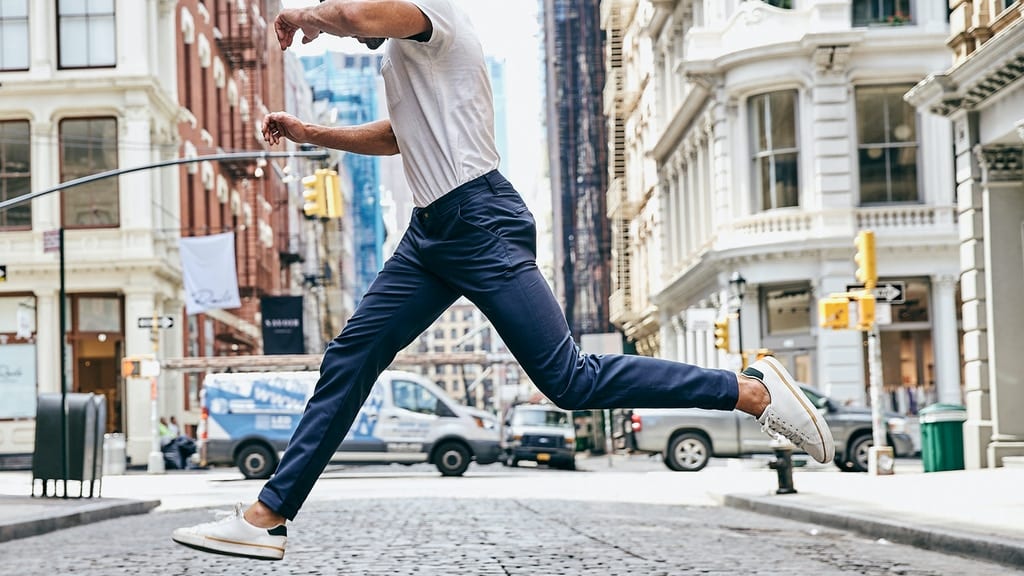 Designer Mary: "How tall is the average guy?"
Designer Steve: "Just over 7 feet, I believe."
Designer Mary: "Uh huh, and their weight?"
Designer Steve: "Between 47-52 pounds."
I have a message for you, pant designers of the world:
I don't play in the NBA and my caboose doesn't fit in your pants!!!!
Pants off the rack are designed for Shaq after a few years on the Atkins diet.
They fit terribly and feel even worse.
Meet the Next Generation Performance Chinos.
They're CUSTOM MADE for YOU.
And guaranteed to fit perfectly.
Smart stretch fabric and a stain-repellent finish make these ideal for every man.
(Regardless of your shape.)
P.S. They come in 6 trendy colors!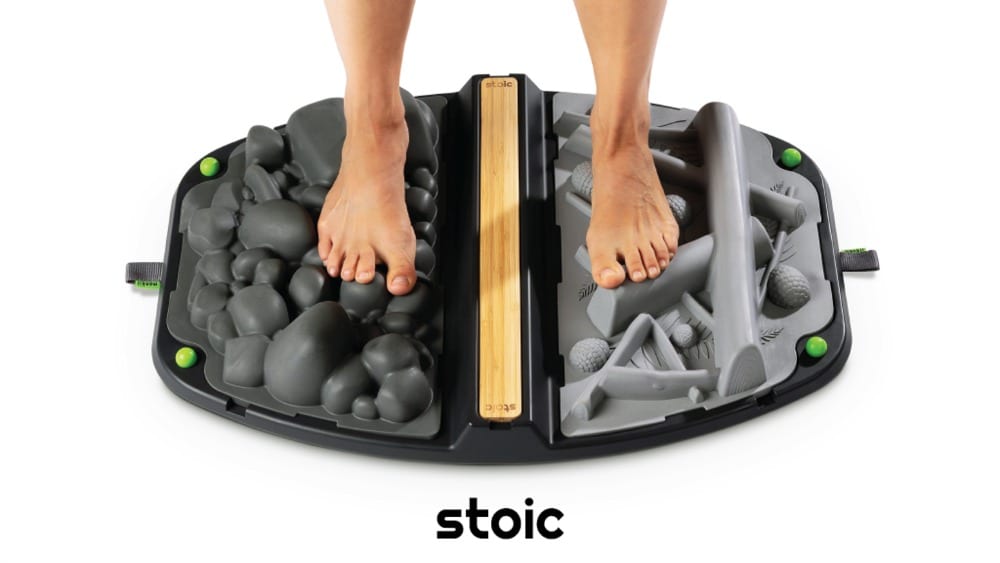 "Sitting is the new smoking."
Blah, blah, blah.
My doc says that I'm not supposed to eat an entire carton of ice cream, either.
But here I am filled with 2 pints of Rocky Road and a hefty dose of regret.
We ALL know that sitting is bad for us.
But nobody's bothered to make standing FUN…
UNTIL NOW.
STOIC™ by Monkii is a science-backed anti-fatigue mat.
In layman's terms, it's a mat that feels freakin' GREAT on your feet.
It naturally engages your body — reducing stress, boosting focus, and offering crucial pressure point relief.
STOIC™ is a NEW way of "active standing" that will recharge your inner energy.
P.S. The LIMITED early bird "Wild Bundle" is the best deal!

Steptember 6th – September 25th
---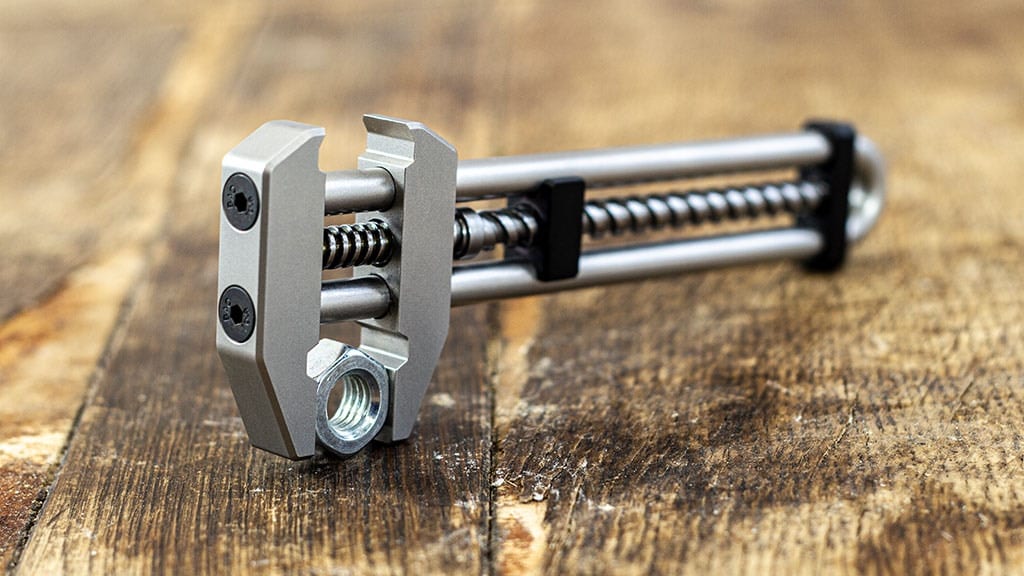 I'll never forget the look in my dad's eyes…
He asked me for a socket wrench, and I handed him a Ball-Peen Hammer.
That was in 2007 — we haven't spoken since.
UNTIL YESTERDAY.
When I sent him a link to MetMo Grip.
(I'll let you guys know if he responds.)
This stainless steel multitool is PERFECT for small jobs around the house.
It's compact and tough, but surprisingly FUN to use.
But don't let its small size fool ya, this satisfying grip can truly DO IT ALL.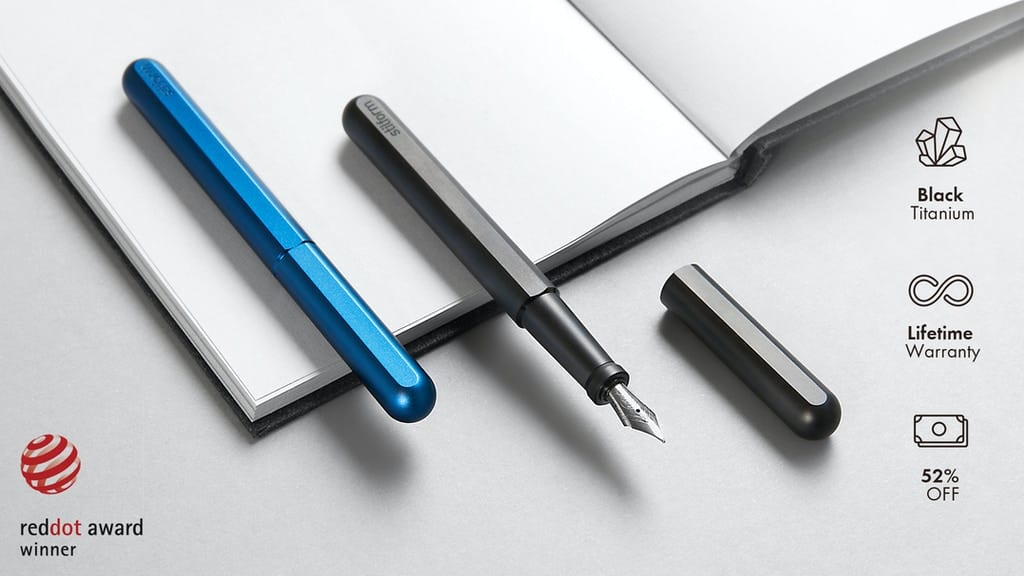 Why do I feel like Harry Potter would've used this pen?!
Stilform INK is a German-made masterpiece.
Its all-metal design features diamond-like carbon coating that resists scratches and feels like a dream in your hand.
Sketch, draw, and sign with this beautiful fountain pen, and you'll NEVER go back to what you were using before.
P.S. This is Stilform's 7th campaign and they just KEEP. GETTING. BETTER.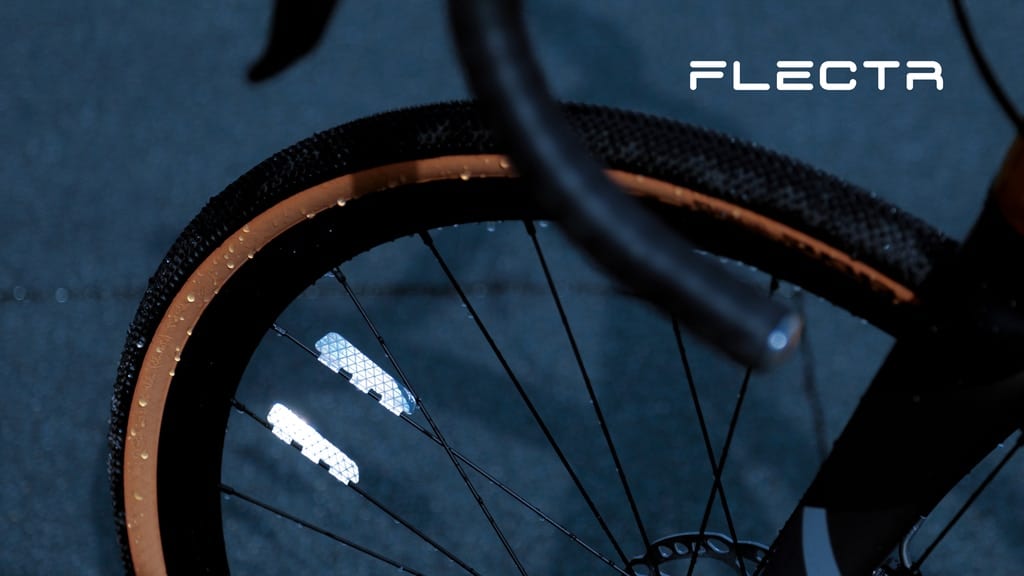 "Why yes, please get within 6 inches of me!"
That's what the sign on my back must say when I ride my bike at night.
Sure, maybe drivers want to kill me…
Or MAYBE they just can't see me.
FLECTR ZERO will turn you into a rolling disco ball.
These simple clips DRASTICALLY increase your visibility and help keep you SAFE on the road.
They're lightweight, flexible, and fit ANY kind of spoke!
P.S. The early bird "double set" is their most popular reward!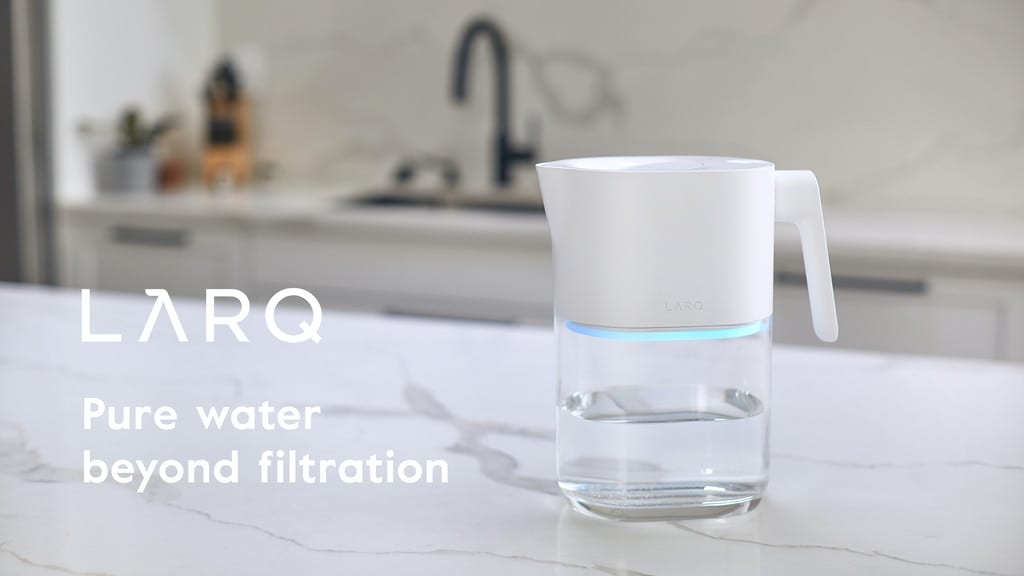 POP QUIZ:
You just poured yourself a drink and there's a tinnnnnyyyyy sliver of water left in the pitcher…
You should:
A. Fill it back up.
B. Put it back in the fridge for your roommate to discover 2 hours later.
Answer?
NEITHER.
Toss that piece of crap in the trash and get the LARQ Pitcher instead.
It's a smart water pitcher featuring PureVis™ UV-C purification.
It zaps all sorts of harmful gunk that grows unchecked in traditional filters.
P.S. Unlock FREE SHIPPING with their early bird special!

August 28th – September 5th
---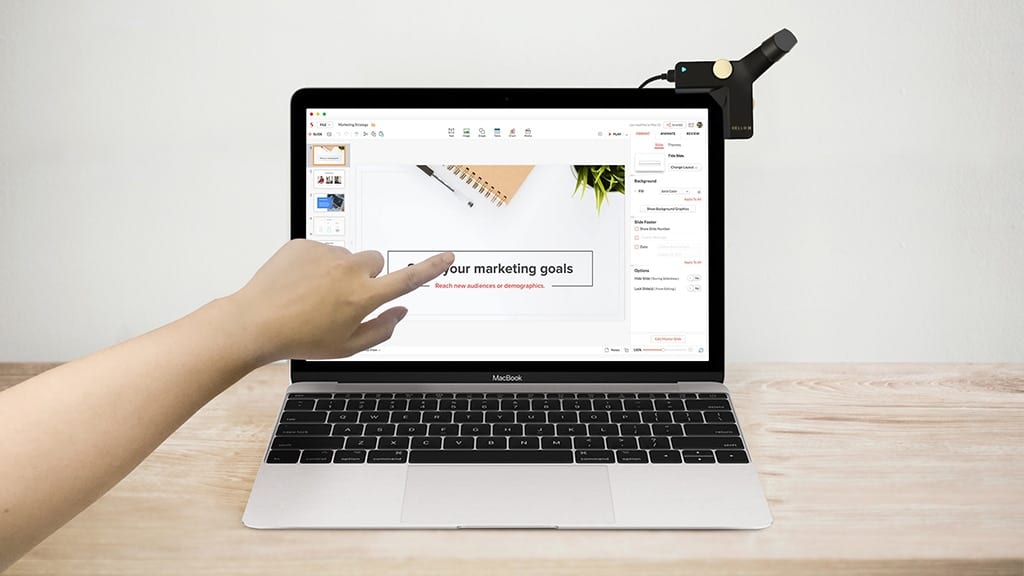 MAGIC.
This is magic, people!
Ok, it's actually an invisible laser field…
But it's still freakin' AWESOME!
Transform ANY monitor into a touch screen with BLUEVER Hello X2
Whether you have a Mac or PC, this UNLOCKS the hidden power of your computer so you can click, swipe, and scroll with your FINGER!

Oh, MAMMA.
The punk who DARES steal your bike is gonna be in for a world of hurt with this.
The AirBolt® GPS is the world's smallest GPS, LTE-M and NB-IoT tracker.
It lasts a whopping 12 months per charge and offers truly GLOBAL live tracking.
So you'll know where your bike, dog, or child is at ALL TIMES — no matter what.
(FORGET being restricted by Bluetooth.)
This tracker even has geo-fence technology and UNLIMITED RANGE.
You'll never lose anything again.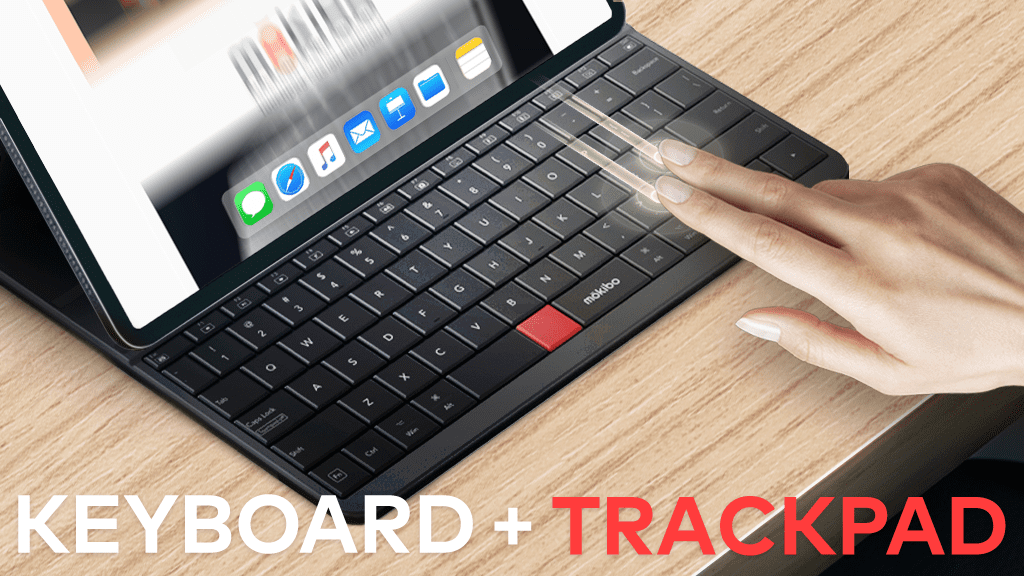 iPad owners, REJOICE!
Mokibo Folio is a lightweight keyboard with a BUILT-IN trackpad.
That's right…
The keyboard IS the trackpad.
A precision touch sensor instantly reacts to your fingers' commands, helping you become a hyper-efficient MACHINE.
Conquer the internet with unparalleled speed.
All with a touch and feel that's as smooth as SILK.
P.S. Mokibo Folio supports iPad, iPhone, Mac, Android, AND Windows (you can even connect 3 devices via Bluetooth).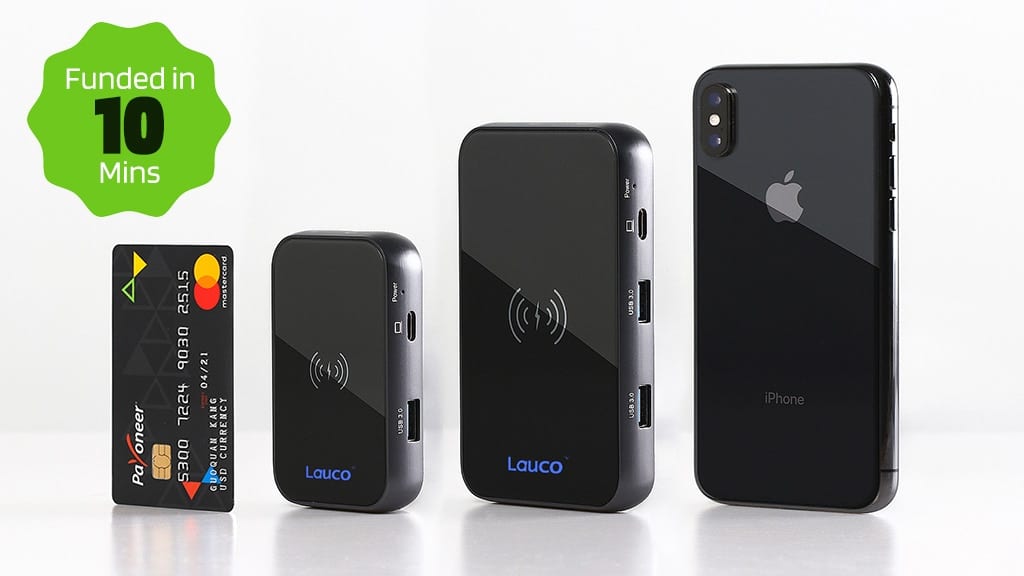 I remember the last time my phone made it a whole day without being charged…
2012 was a heck of a year.
And with battery life only getting shorter, having a good charger is VITAL.
Lauco is a wireless charging hub that means BUSINESS.
It charges every device FAST, of course.
But it's not some one trick pony.
This bad boy handles data transfers in the blink of an eye + a whole lot more!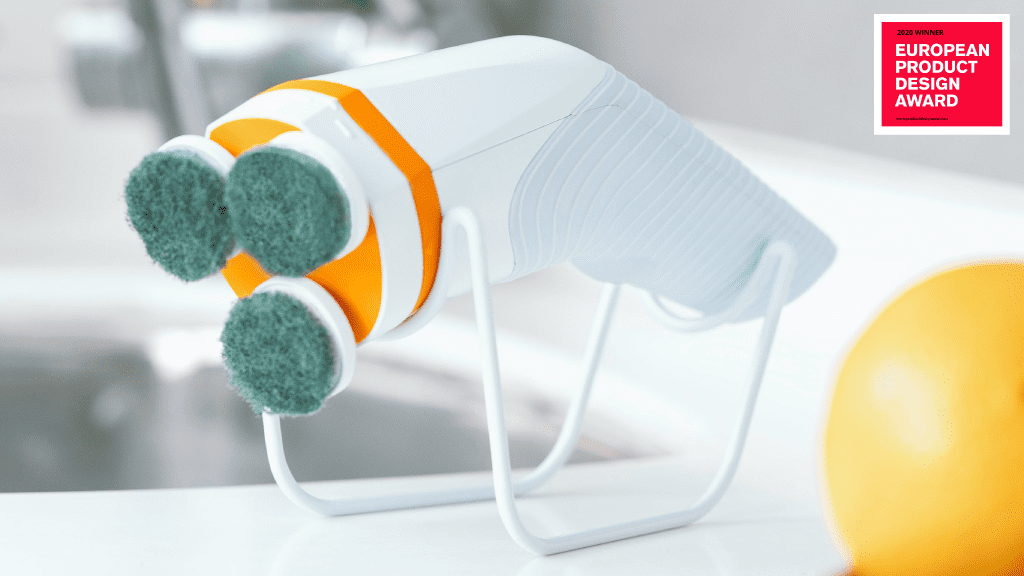 How clean is YOUR kitchen right now?
(Mine looks like a storm carrying 3-day-old spaghetti sauce just blew through.)
Skadu is about to help you out BIG TIME.
It's a handheld POWER SCRUBBER that makes cleaning up anything almost effortless.
The rotating head and twist 'n go attachments work like a charm on everything from baked-on grease to stubborn stains.
Bottom line:
If you have a kitchen, you've gotta get Skadu!

August 19th – August 27th
---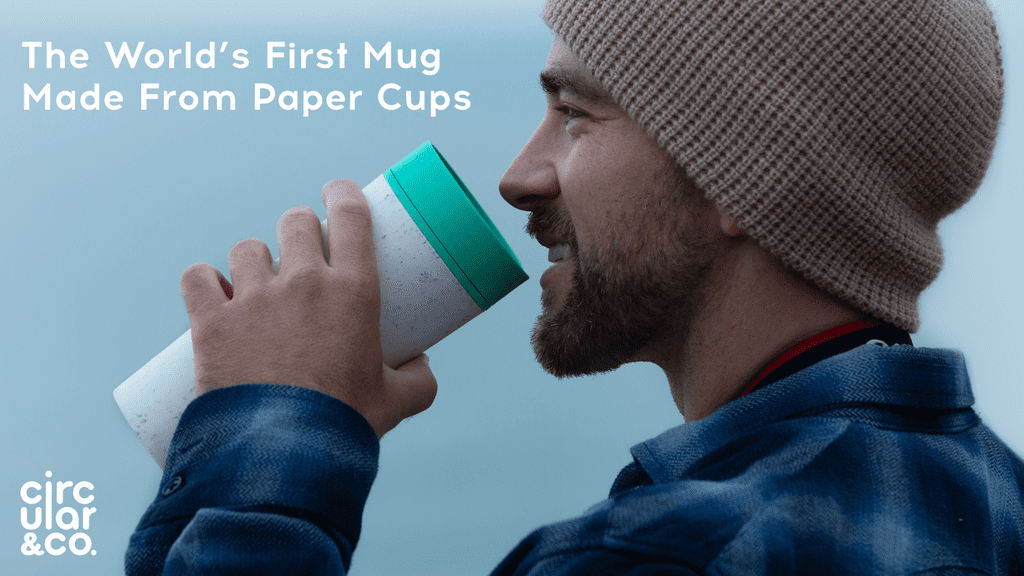 I don't need to tell you what it's like dealing with a "leak-proof" lid that's not.
(I heard your coffee-on-lap-holy-crap-that's-hot screams of pain from here.)
But the Circular Travel Mug isn't "leak resistant"…
It's 100% LEAK PROOF.
And since it's made from recycled coffee cups, you'll feel good knowing you've got Mother Nature's back.
360° drinking, an easy-push lid, and a fully insulated design mean this will be by your side for decades to come.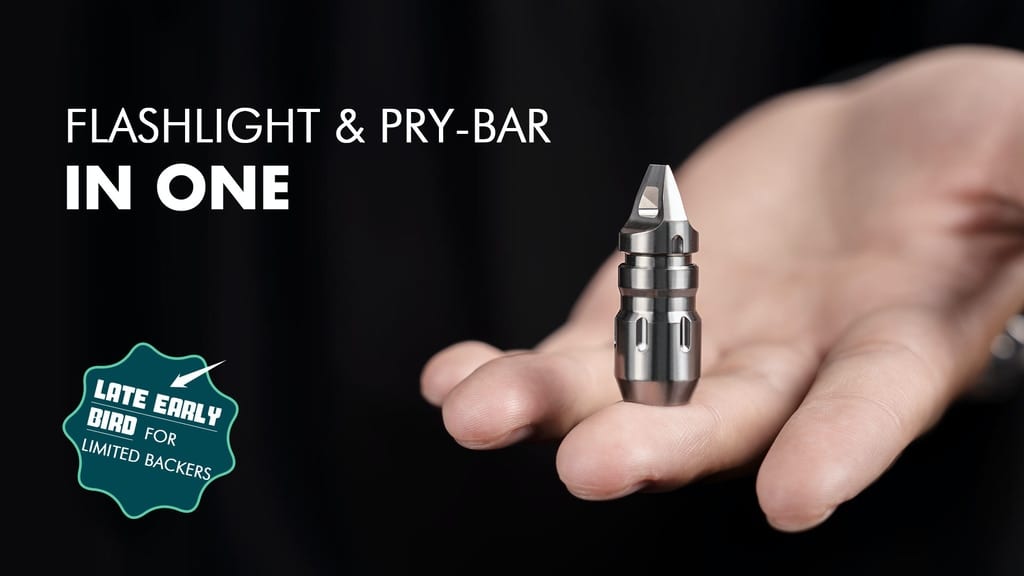 Look, what's on your keychain is YOUR business.
But if I WERE to offer a humble suggestion…
It's the world's SMALLEST keychain-approved multi-tool flashlight combo.
So you can screw, pop, push, and light up whatever comes your way.
The only downside?
You're gonna be REALLY pissed if you ever lose your keys.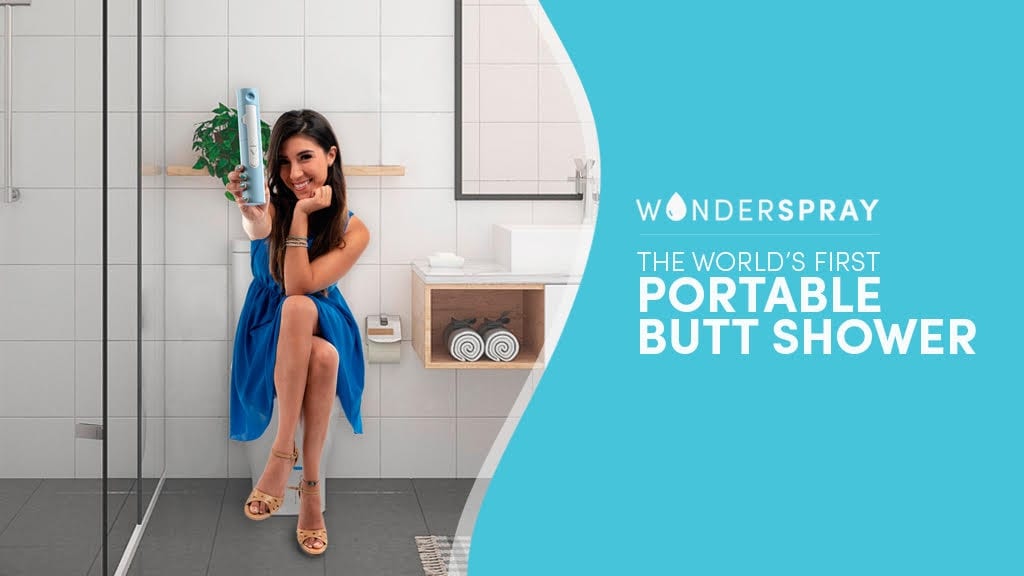 What's the deal with Porta-Potties?
I mean just THINK about that concept.
They're like:
"Alright, head into this green rectangle where it happens to be 150°F."
"Then hover over a pit containing yesterday's lunch from 50 strangers."
"And, if you're lucky, there MAY be some hand sanitizer in there when you're done."
The LEAST they could do is offer toilet paper that doesn't double as sandpaper.
Clean things up a BETTER WAY with WonderSpray.
It's a PORTABLE butt shower that spares your delicate booty from scratchy TP.
Simply fill it up with clean water, do your business, and enjoy a refreshing rinse absolutely ANYWHERE!
Whether you're camping, flying, or trapped in a dreaded Porta-Potty, WonderSpray is the ONLY way to go.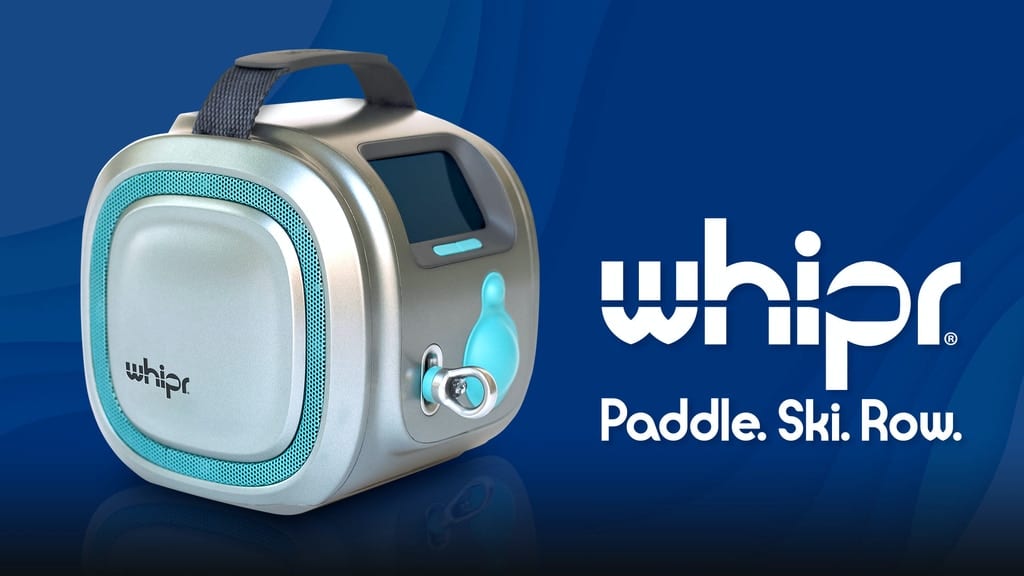 Remember old school home gyms?
They were the size of your living room and cost more than your car.
Well, THINGS HAVE CHANGED.
Whipr is a 3-in-1 paddle, ski, and row machine that packs a PUNCH.
Leave behind your boring routine, and get a full-body workout AT HOME!
No more mind-numbing push-ups.
No more soul-crushing crunches.
Whipr is convenient, effective, and dare I say FUN.
Join the party and get REAL RESULTS without the misery.

---
August 11th – August 18th
---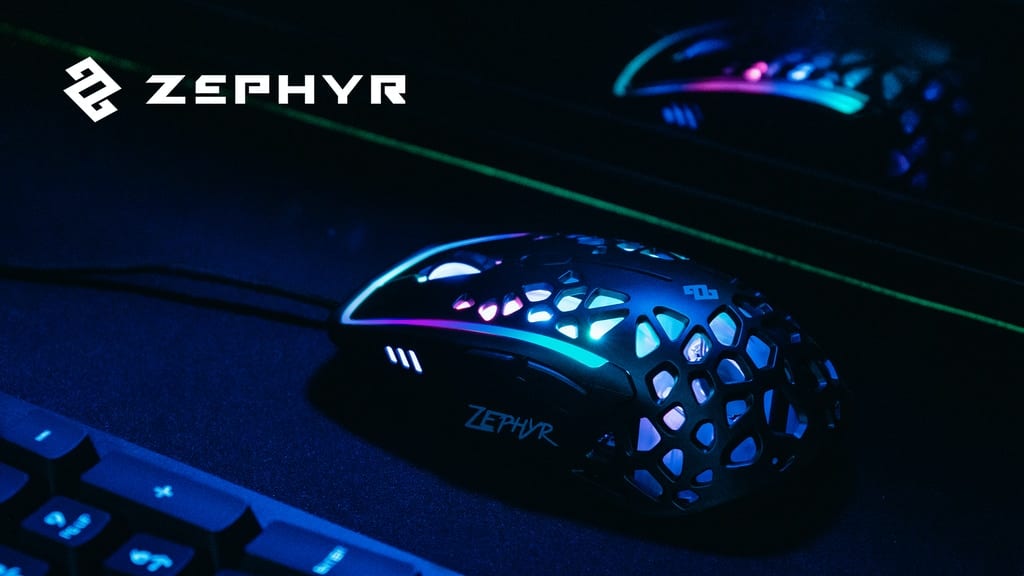 Sweaty hands.
I've got 'em.
You've got 'em.
We ALL suffer.
BUT NOT ANYMORE.
The Zephyr Gaming Mouse is an absolute game-changer.
It features a BUILT-IN FAN that keeps you cool in the heat of battle.
Destroy noobs without breaking a sweat thanks to supremely smooth, quick response sensors and visually stunning RGB LEDs.
If you call yourself a GAMER, you gotta get this mouse.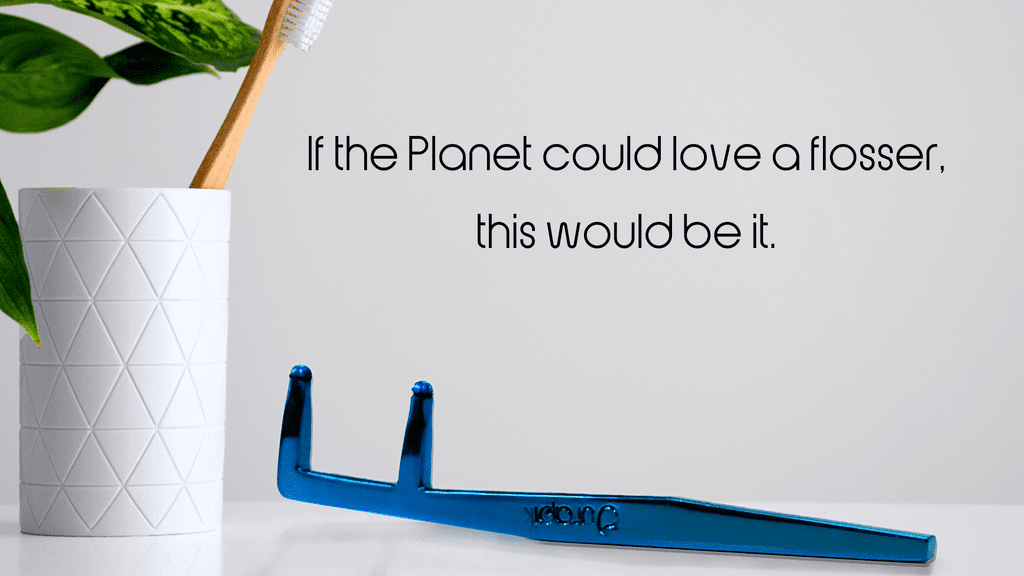 "You should really floss more."
You know what, dentist, I've got a lot of my plate right now!
But dammit they're right 🙁
Flossin' ain't fun, but it IS important.
And those throw away sticks are about as eco-friendly as a semi-truck carrying plastic bags to a tree cutting ceremony.
DuraPik is a REUSABLE zero-waste dental pick.
It's made from medical grade silicone and solid stainless steel.
So this will last a LIFETIME instead of just ONE use.
P.S. It comes with 30 meters of their peppermint infused vegan floss, but DuraPik works with ANY floss, too!


The Löv Air Purifier features a Scandinavian design that can only be described one way:
SEXY.
This delightfully slim unit stands out by blending in.
Whether hung artfully on your wall or placed perfectly in a corner, this tri-filter purifier provides amazingly fresh indoor air 24/7.
An all-new redesign maximizes airflow ensuring each breath you take will be better than the last.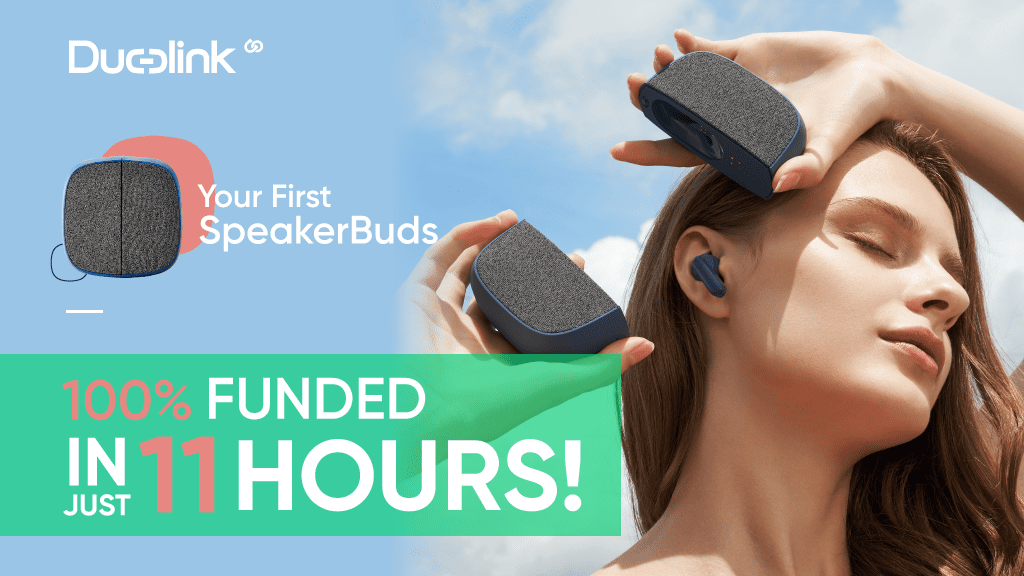 SpeakerBuds are the best combo since A-ROD met J-Lo.
They're earbuds AND speakers, giving you unmatched versatility as you bump your favorite beats.
Auto Switch instantly transfers sound so you can seamlessly go between modes.
But looking cool is only part of the equation…
These need to sound GREAT, too.
GOOD THING THEY DO.
Premium sound paired with BRILLIANT design make SpeakerBuds one of the coolest innovations of 2020.
P.S. Back NOW to unlock FREE SHIPPING to the U.S.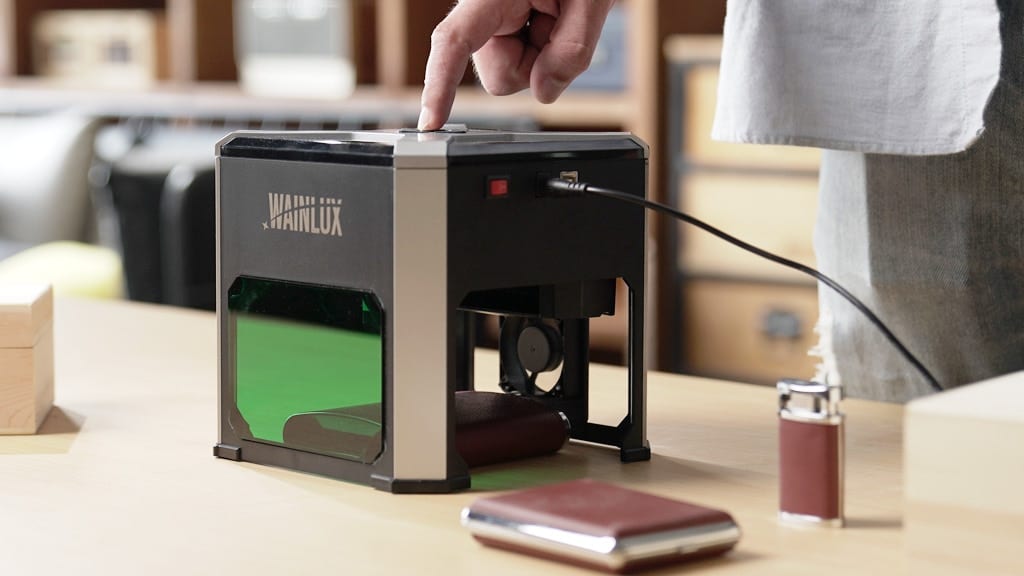 Here are my top 3 favorite habits of 2020:
1. Getting delivery.
2. Doing nothing.
3. Laser engraving EVERYTHING.
The Wainlux K6 Laser Engraver is NOT overly complicated.
Its instruction manual isn't the length of War and Peace.
Instead, it's SIMPLE, easy-to-use, and works like a charm to engrave just about ANYTHING.
Wood, leather, food — you name it, Wainlux engraves it.

---
August 3rd – August 10th
---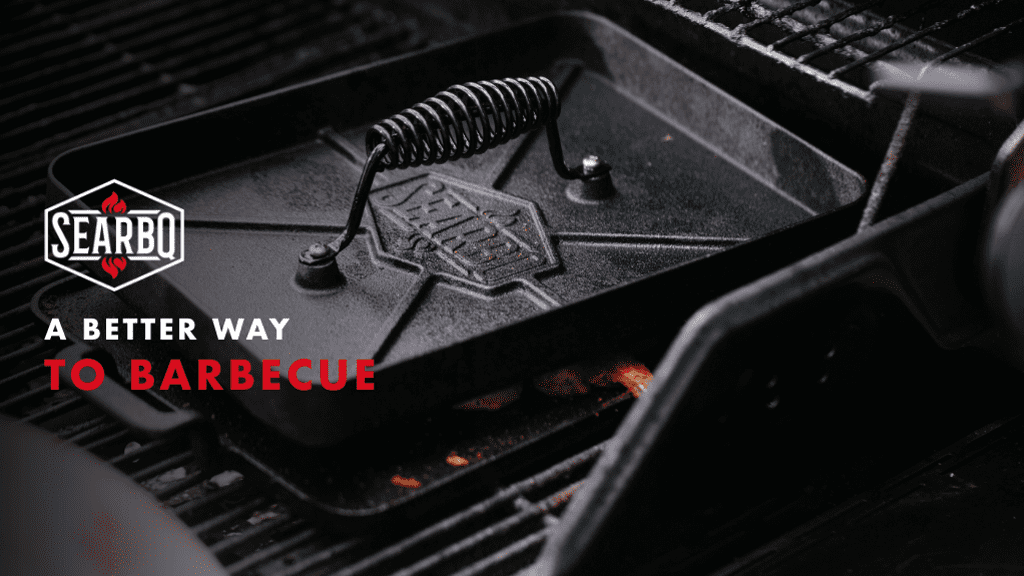 I threw some chicken wings on the grill last Sunday.
Earlier this morning, they were finally done.
Grilling offers great flavor, but takes FOREVER.
Or at least it used to.
SearBQ is a grill master's DREAM.
It grills everything faster.
But that doesn't mean diddly if it doesn't taste good, too.
SearBQ maximizes flavor in 2 ways:
1. Its 100% cast iron griddle ensures completely even cooking.
2. The solid upper press locks in moisture giving meats, fish, and veggies the PERFECT sear.
Sure, you could keep spending your entire afternoon manning the grill.
Or you could just get this.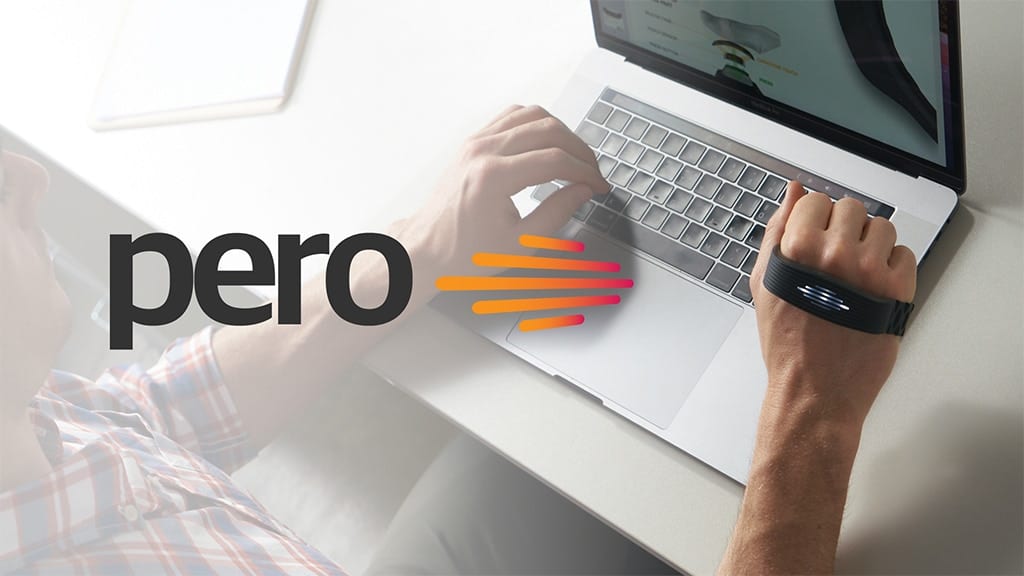 Me: I'm a superhero!
Them: That's impossible.
Me: Oh realllllyyyyyyy?!
Them: Yes.
Me: **slips Pero onto hand**
Them: Ok, we'll shut up.
Pero is wearable gesture controller that helps YOU elevate your tech.
It replaces your mouse, pointers, and game controllers with 360° motion capture.
So you can get more done, faster.
It's cool, efficient, and TOTALLY BADA**!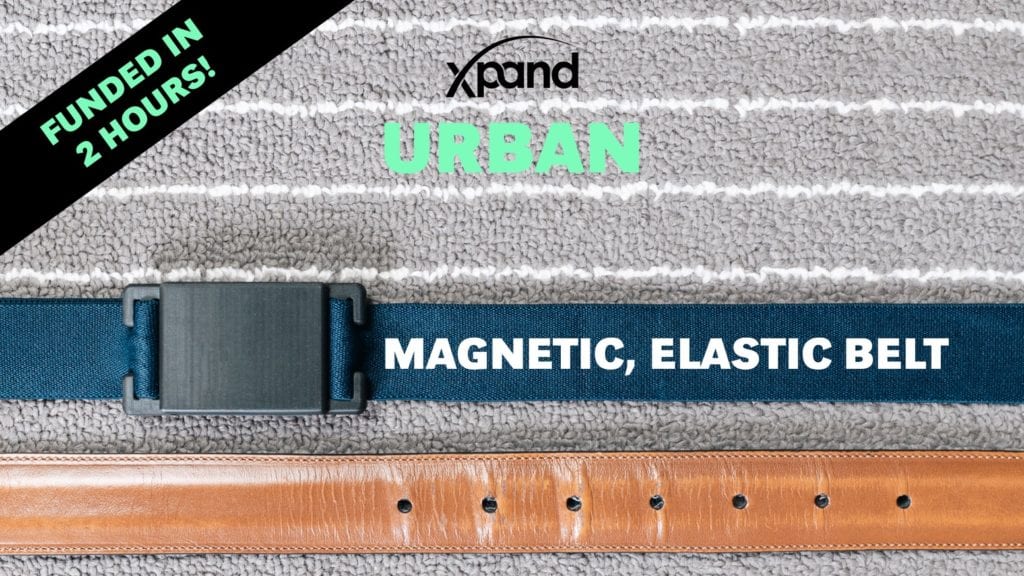 I'm a simple man.
I have 5 shirts, 3 pants, and one belt.
So when the good people from Xpand launched the Urban Belt, I was a skeptic.
"Own more than one belt," I thought, "ridiculous!"
But then I started thinking…
Maybe that's not such a bad idea after all.
ESPECIALLY when it's a belt like this:
The Urban Belt is a magnetic marvel.
Its smart-stretch elastic band EXPANDS if you've had a big lunch and CONTRACTS when you've slimmed back down.
Its zero-memory technology ensures you'll ALWAYS have the ideal fit.
All belts keep your pants up, but this belt does it perfectly.

---
July 25th – August 2nd
---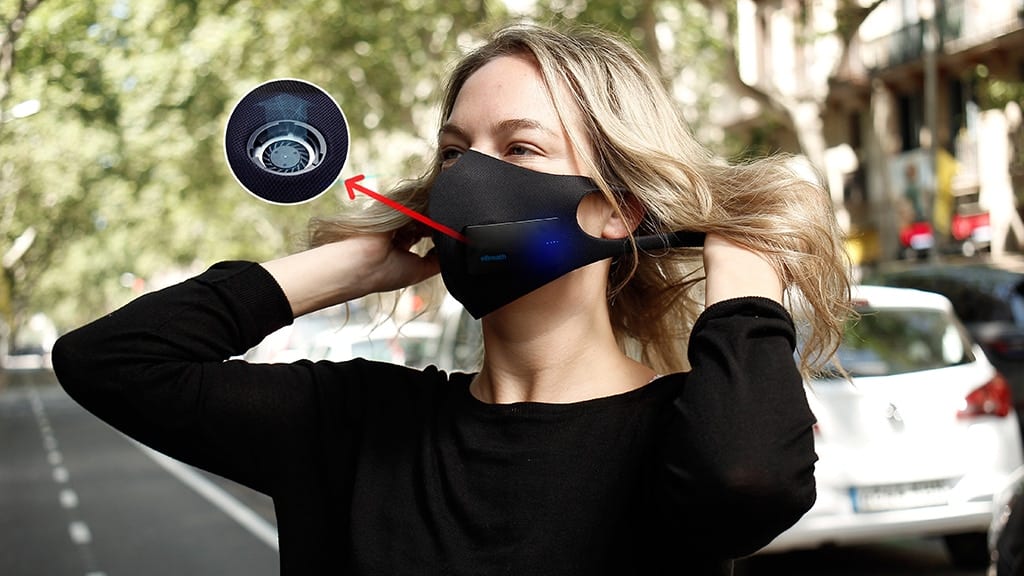 Do your eyes deceive you?
ANOTHER mask?!
It's true, but no other mask has Rflow®.
It's a silver ion filtration system with an N99 filter.
eBreath filters the air you breathe in AND out.
(So it's especially useful for asymptomatic individuals.)
Thermo control keeps you cool even for extended use.
It's an all-in-one mask with simple, effective features with AUGUST DELIVERY!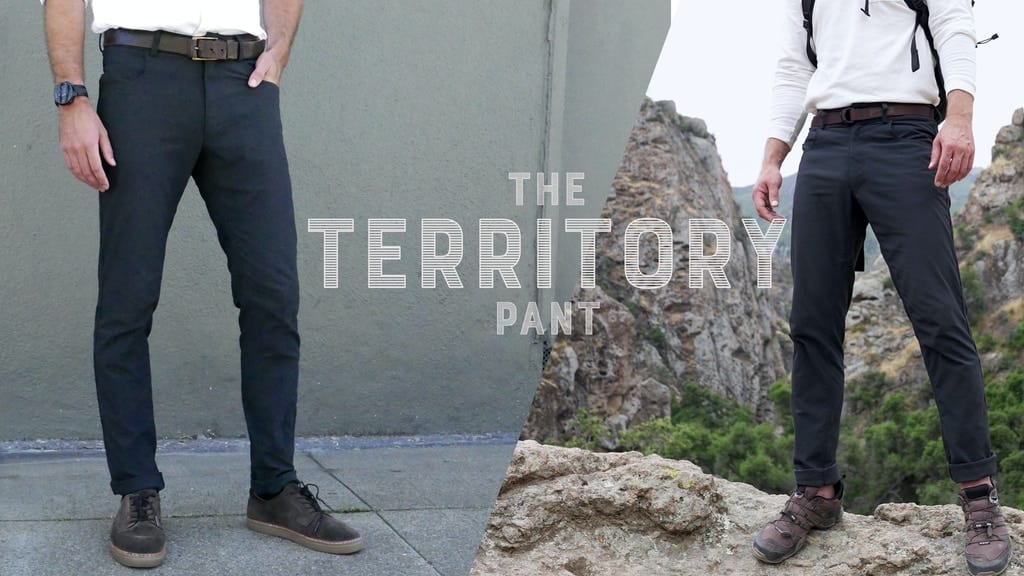 What are you wearing?
Specifically, what pants are you wearing?
Let me guess:
The same pair of gray sweats that you've worn every day this week?
Get out of your fashion funk with The Territory Pant.
These ultra-comfy leg huggers are built for work AND play.
They look like real pants, but feel like sweats giving you that "put together" confidence WITHOUT restricting your family jewels.
These do more, cost less, and will make you feel like your BEST self again!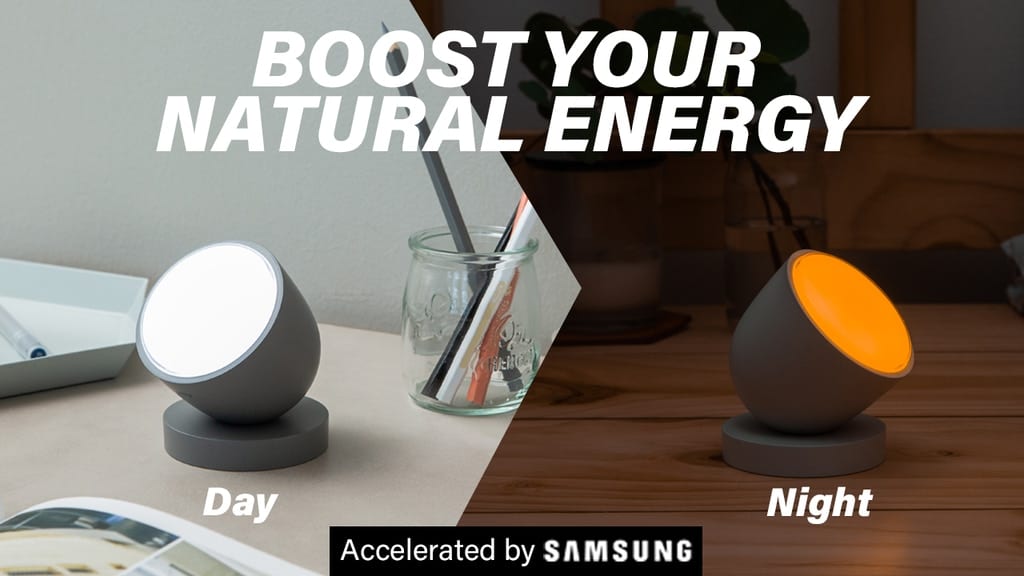 Can this little light really boost your mood?
It depends.
Do you look like Ryan Reynolds with Bill Gates' bank account?
If so, things can't really get much better for you.
But for the rest of us, Olly makes a REAL difference.
It mimics natural sunlight during the day, offering an espresso shot's worth of energy WITHOUT the crash.
At night, Olly's gentle glow boosts melatonin production, helping you quickly drift into a deep, peaceful sleep.
If you're a shockingly handsome billionaire, continue on with your day…
For everyone else, check out their campaign page!


QUICK!
What's on your desk?
A half-eaten Snickers bar?
A dying succulent?
Last Tuesday's lunch?
THAT'S NO WAY TO WORK, PEOPLE!
Transform your workspace with the Orbitkey Desk Mat.
It carves through clutter like a hot knife through butter.
Easily store papers, track notes, and connect your tech with this brilliantly designed vegan leather workspace.
Whether you're rolling with a Mac, PC, or hipster-endorsed typewriter, THIS belongs on your desk.

---
July 5th – July 24th
---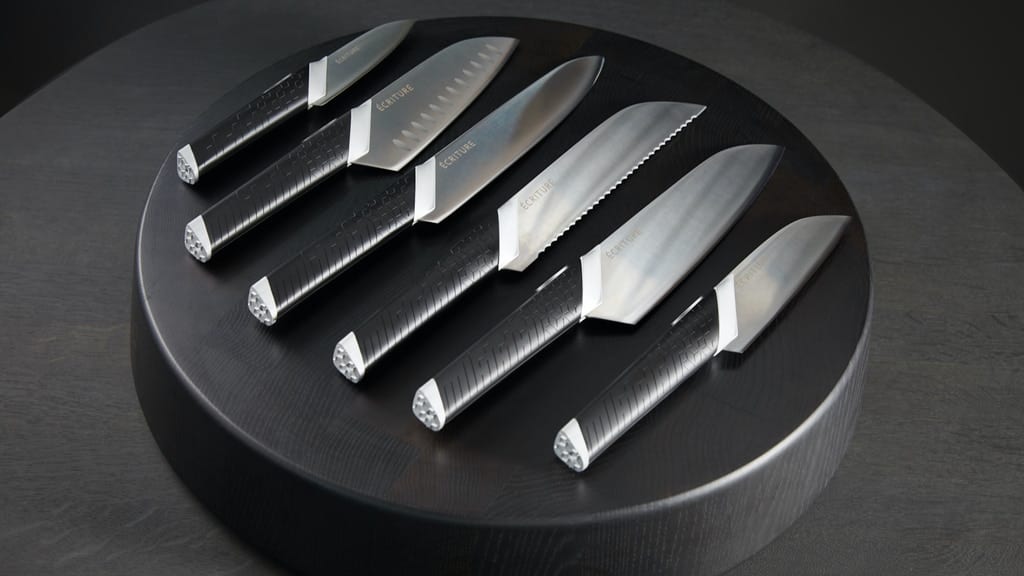 Picture this:
You just finished another loooonnnngggggg day of work.
Your boss called you Scott instead of Steve (again).
And your co-workers were too "busy" to help you out yet SOMEHOW found a way to log off at 3 pm.
It's dinnertime, but you just realized something…
Your knives couldn't cut their way out of a paper bag 🙁
Upgrade to Écriture Perfect Knives.
It's a 6-knife master set designed to ELEVATE the average home cook.
High carbon JAPANESE STEEL slices through food like it's not even there.
While one-of-a-kind SwingTech® technology offers perfect balance.
If you need new knives, look no further!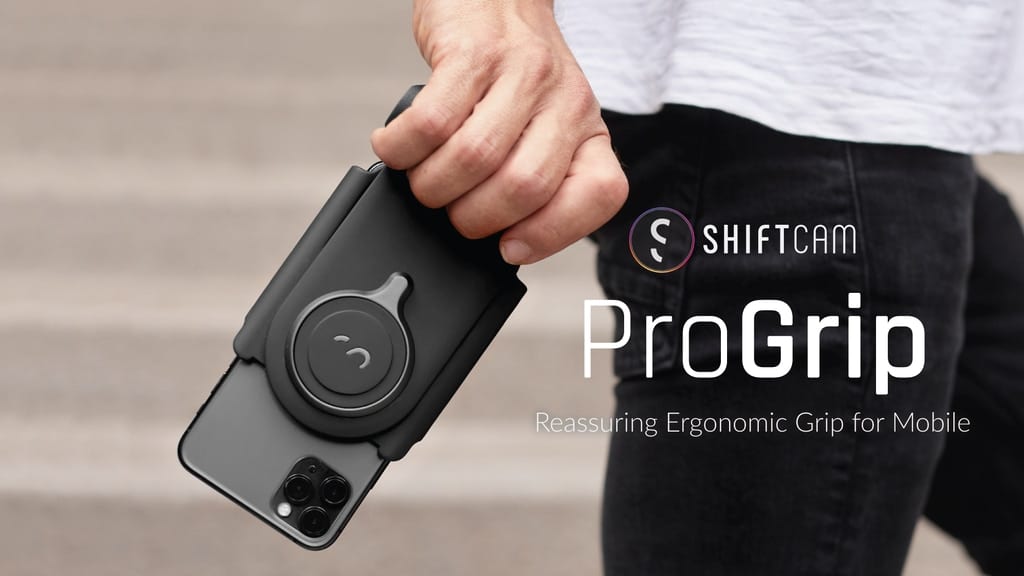 There are A LOT of things to miss about the '90s.
Beanie Babies, Tupac, a functioning government…
But there's one thing that REALLY sticks out:
CAMERAS.
Sure, the tech is WAY better now, but shooting on your phone just isn't the same.
UNLESS you have the ShiftCam ProGrip.
It's a smart grip, power bank, and wireless charging dock all rolled into ONE!
Shoot beautiful photos and perfectly stable video like a PRO.
This ergonomic grip even DOUBLES your phone's battery life.
ProGrip is a multi-functional BEAST that packs a PUNCH.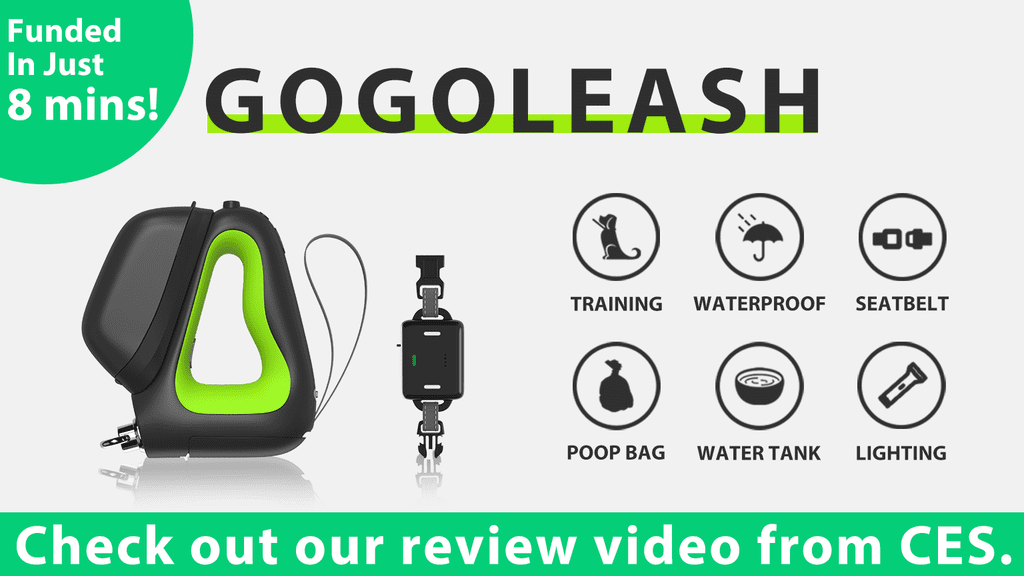 YOU are the proud parent of the CUTEST dog in the world.
So why does your pup's leash look like you got it from the bargain bin at your local pet store?
It's a DELUXE UPGRADE that would make Inspector Gadget blush.
Built-in water bowl?
Check.
Seat belt?
Check.
Sound AND vibration training mode?
CHECK.
This one-of-a-kind leash system is a NO-BRAINER for pet owners that you AND your dog will love!


I'm gonna be honest with you…
We've already featured a few masks since this thing started.
So a few weeks ago we decided, NO MORE MASKS.
But then we laid eyes on the UVMask.
And after picking our jaws off the floor, one thing was clear:
You guys need to see this.
It's like a reusable N95, but better.
An ultra-powerful Sterile-Vortex blocks 99.99% of airborne pathogens.
All while real-time UV-C filtration purifies air 10x faster than you can breathe.
It provides the FLEXIBILITY of a cloth mask with the PROTECTION of advanced antiviral coverings.
P.S. UVMask comes with a 1-year warranty & 30-day satisfaction guarantee!

---
June 27th – July 4th
---
I love free stuff.
But those koozies you got from your cousin's wedding keep your beer cold for about 2.7 seconds.
Keep drinks chilled for HOURS with Beer Buddy.
Bottles? Cans?
IT DOESN'T MATTER!
This double-wall insulated super koozie protects YOUR drink from summer heat.
So while your buddy "enjoys" a lukewarm seltzer, you'll be sipping on an ice-cold refreshment all day long.
P.S. Beer Buddy even comes with a LEAK-PROOF lid!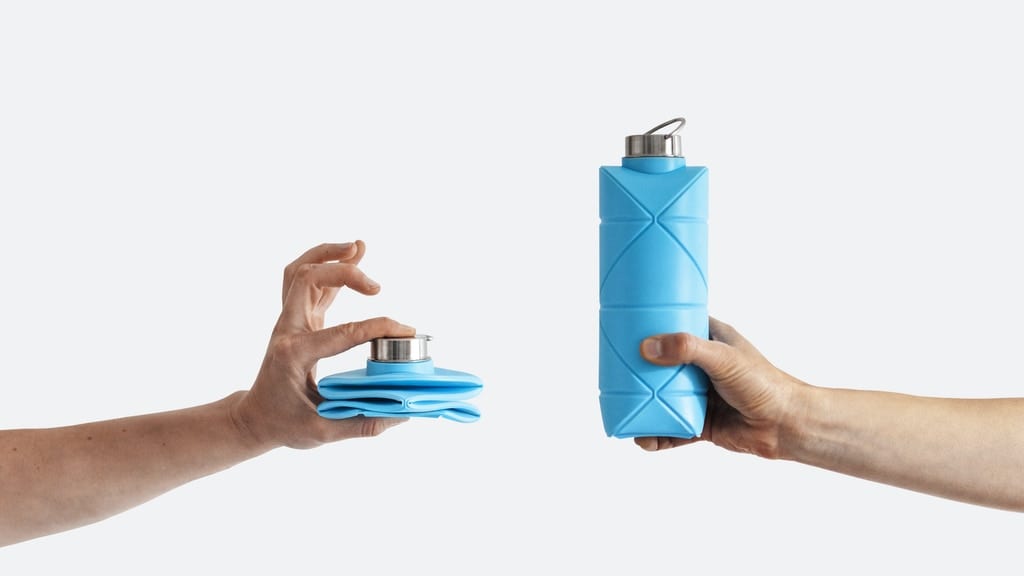 Origami means, "AMAZING new water bottle" in Japanese.
(Do not look that up.)
The Origami Bottle is a hydration GAME-CHANGER.
It's an ultra-compact bottle that gets 80% SMALLER for easy packing on the go.
Stainless steel bottles are fine, but they're HORRIBLE for hikes, walks, and outdoor adventures.
Lighten up your load, and get outside with this highly durable bottle that WON'T weigh you down.
P.S. Unlike most bottles, it's actually EASY TO CLEAN!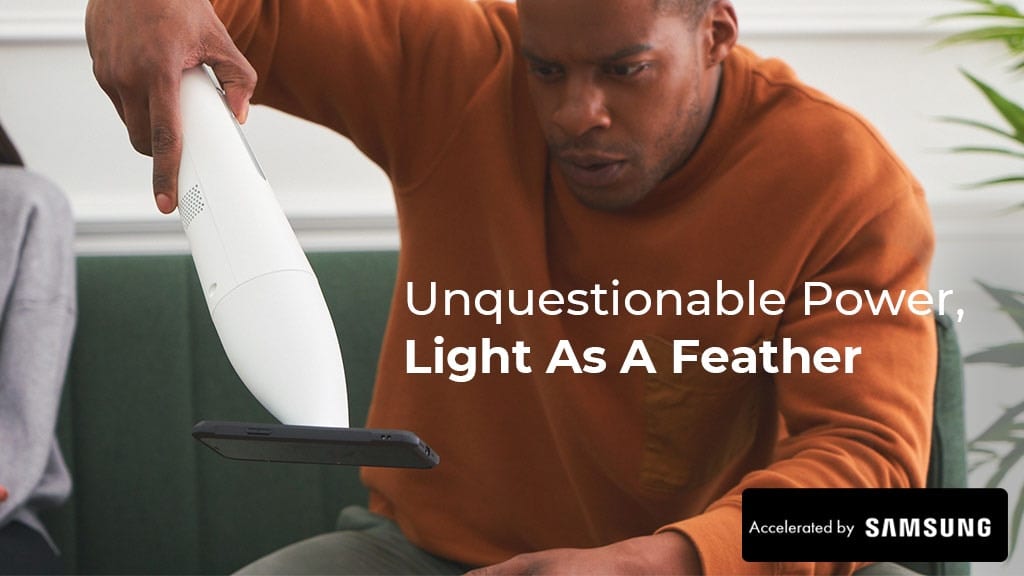 I know what you're thinking…
"That's just a dustbuster, right?"
WRONG!
Montanc is a futuristic cleaning wand so ADVANCED it belongs on a freakin' spaceship.
It provides UNREAL cleaning power with an unbelievably sleek look.
Other handheld vacuums should be ashamed of themselves.
P.S. You get what you pay for — this isn't the cheapest vacuum but it IS the best!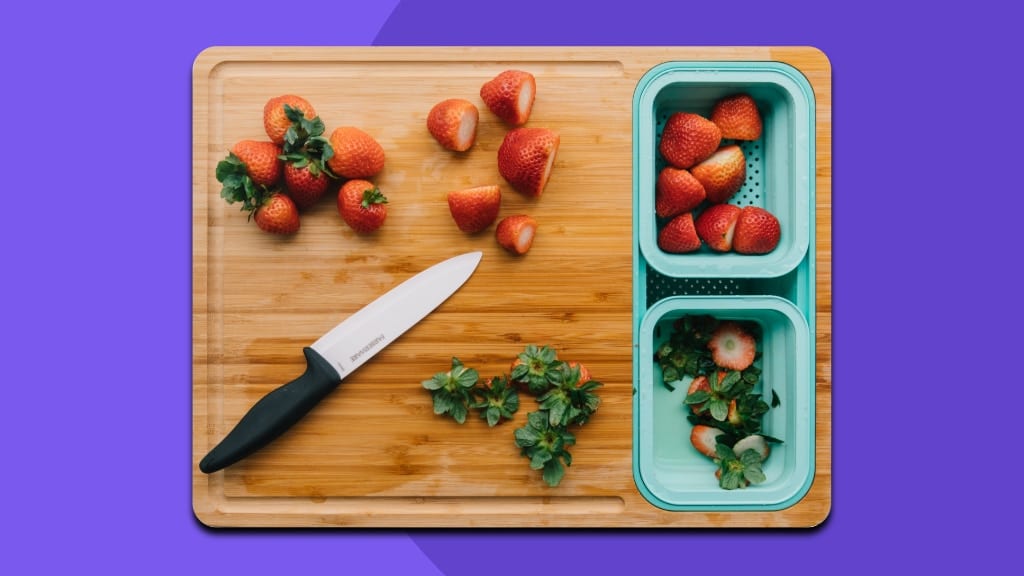 Food Network kitchens are bigger than my house.
(Sorry Bobby Flay, but I don't have 1,500 sqft to make homemade lasagna.)
So what do you do if space is tight?
It's three fantastic tools in 1:
1. A high-tech bamboo cutting board that's naturally antimicrobial.
2. A built-in strainer / food catcher that DRASTICALLY reduces messes.
3. A convenient food storage system that saves 50% more space.

---
June 19th – June 26th
---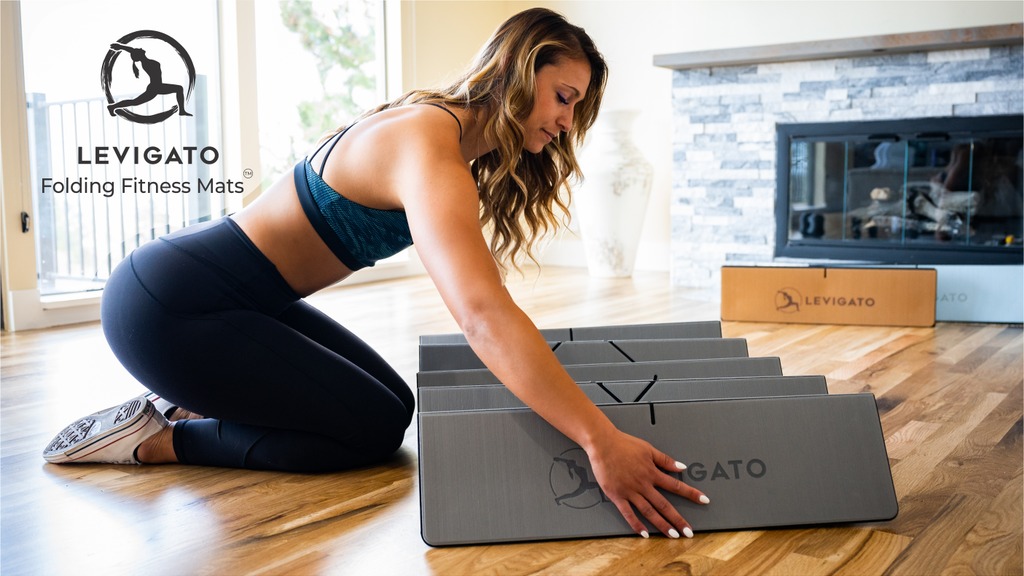 Let's talk about THE closet.
You know, the one in your house stuffed with stinky, sweaty workout gear.
There's an old foam roller, a couple of dumbbells, and that $20 ab wheel you drunkenly bought from a late night infomercial.
(3 years later, you're still 5 abs short of 6-pack.)
Well it's time for a new addition to THE closet that you'll ACTUALLY use…
They're ODOR-BLOCKING, reversible, and shockingly easy to fold.
From Yoga to HITT, and everything in between, these no-slip mats are PERFECT for at-home workouts.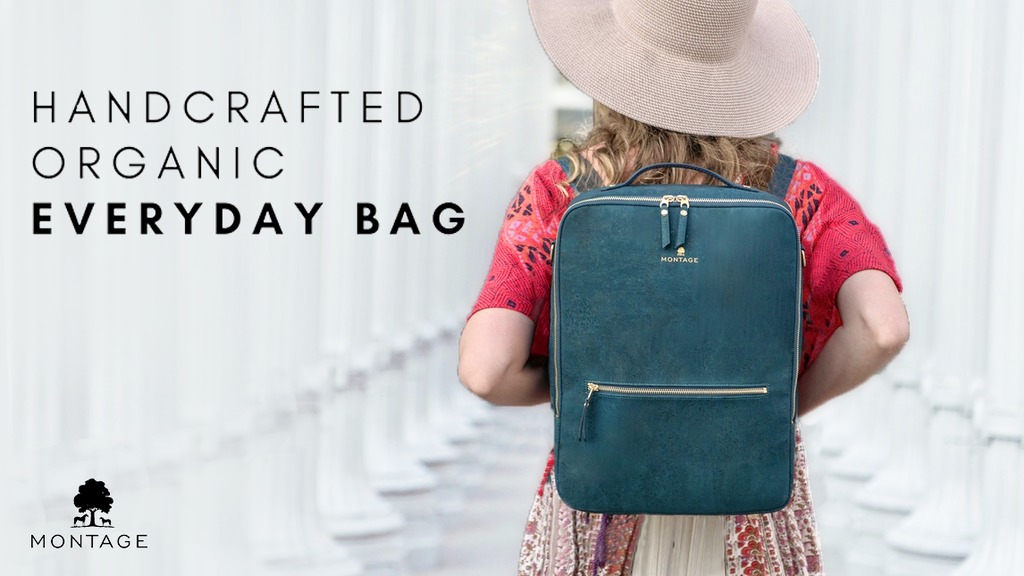 Ladies…
We currently have 2 options when it comes to bags:
1. A designer piece that costs more than your car.
2. Your college backpack, which doesn't exactly scream "professional style."
Montage gives you the best of both worlds.
It's an ultra-stylish, HANDCRAFTED commuter bag with a designer look that WON'T break the bank.
Crafted with premium Portuguese cork that's 3X lighter than leather, this bag features a lasting style that's tough enough to handle your entire day.
Whether you wear it as a backpack, handbag, or tote, this 3-in-1 statement piece belongs on your side.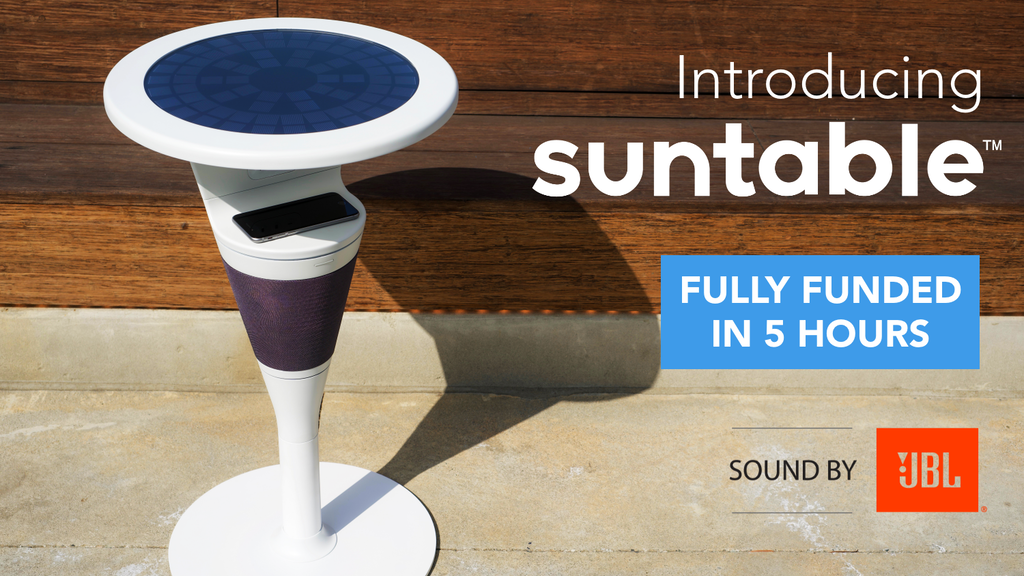 Relaxation.
It's not so easy these days…
Unless you have one of THESE!
It's a SOLAR-POWERED, wireless charging speaker that has YOUR backyard written all over it.
Yes, it holds your drinks.
But it does SO much more than that.
This all-in-one outdoor entertainment hub even has 360° BUILT-IN Bluetooth speakers.
It's the ULTIMATE high-tech addition to maximize your summer vibes.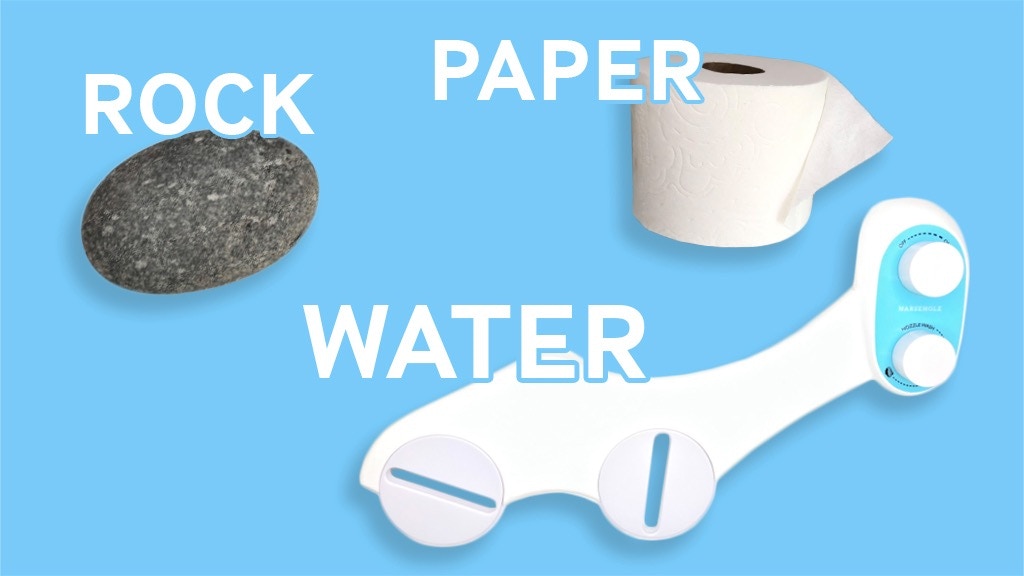 Poop.
It's a dirty word, folks.
And if you're like me, you've been using toilet paper your whole life.
But that ends TODAY.
When we upgrade our booty cleaner to the Narsehole Bidet.
It's a tiny butt shower that attaches to your CURRENT toilet in minutes.
It cleans your bum in seconds with fresh, clean water that feels a HECK of a lot better than 2-ply TP.
The best part?
You'll save so much money on toilet paper this literally pays for itself!
P.S. This is perhaps the funniest campaign page ever created.

---
June 10th – June 18th
---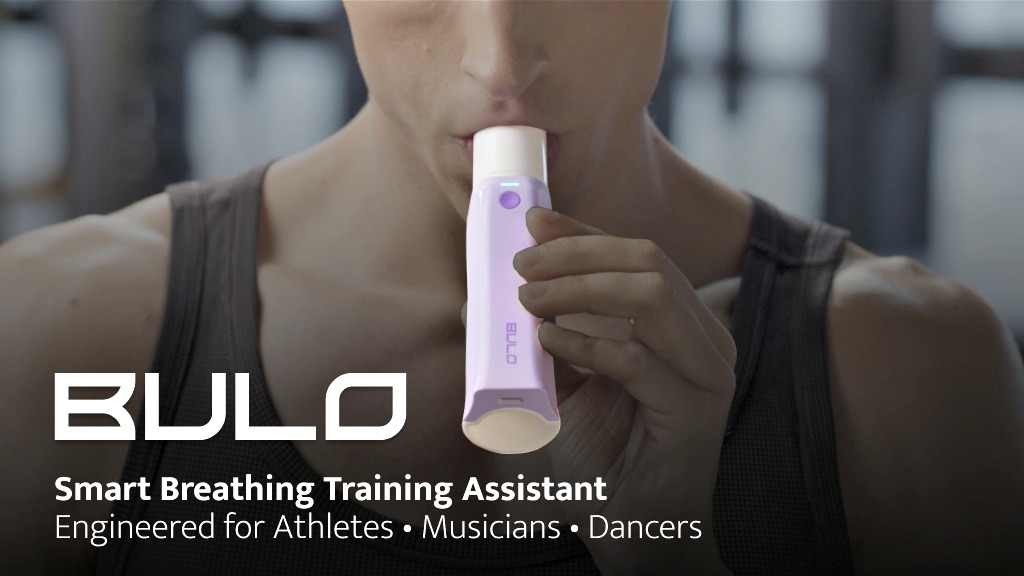 My lungs were BURIN' after last night's jog…
I ran 0.4 miles.
If YOUR fitness routine has been thrown off a cliff lately, this can help.
BULO supercharges your lungs and helps YOU breathe better.
Its fully customized exercises maximize your breathing, strengthening your lungs like NEVER before.
It takes just 6 seconds to analyze your airflow, and offers a no-brainer hack for ANY fitness level.
(Plus you'll finally be able to beat your jerk neighbor in a race around the block.)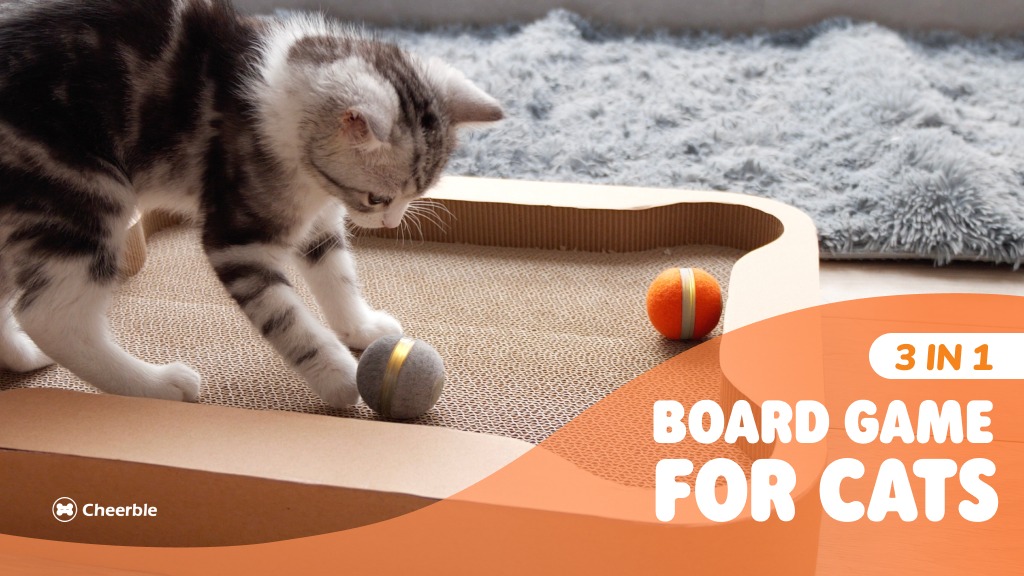 Think back to your FAVORITE birthday present as a kid…
What was it?
Mine was a LEGO Star Wars set leftover from my brother.
(My parent's liked him more than me, I knew it.)
Give your cat that same feeling of JOY with the Cheerble Board Game!
It's a true CAT PARADISE that provides ENDLESS ENTERTAINMENT for Mr. Whiskers and his friends.
The Cheerble Smart Ball literally moves by itself, rolling around the playboard for hours while your cat tries EVERYTHING to catch it.
It's an all-in-one kitty dream house that your cat will LOVE!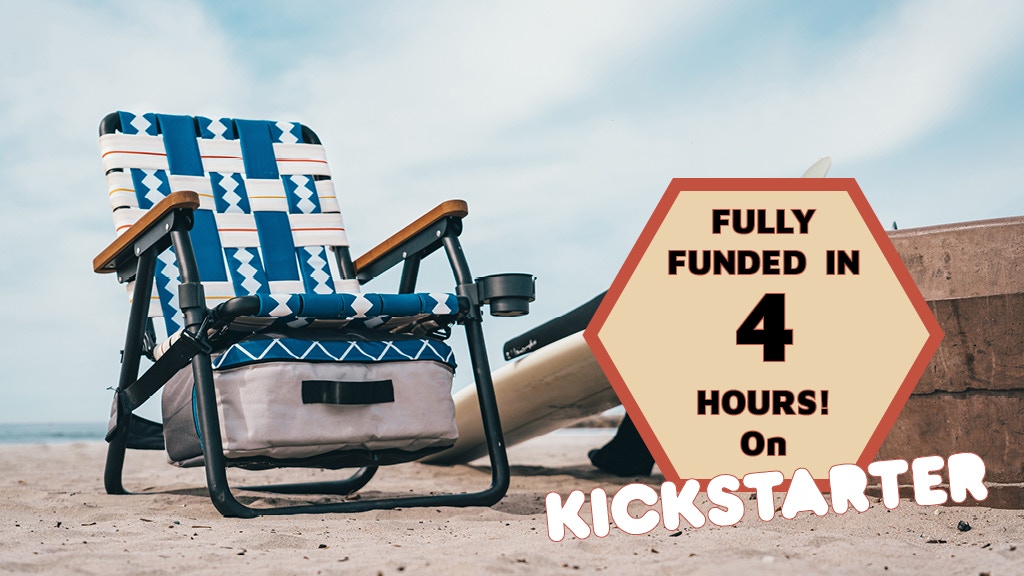 Your backyard deserves this.
YOU deserve this.
The Voyager — an outdoor chair unlike ANY other.
Imagine sinking into this glorious throne at the end of a long day with your favorite cold one in hand.
The Voyager is more than a chair, it's a feeling.
One that comes from a 3-in-1 design that's just about perfect.
It's a chair, cooler, and easy-carry pack all in ONE.
So whether your adventures take you 5,000 miles away or 50 feet from home, THIS is the only chair to have by your side.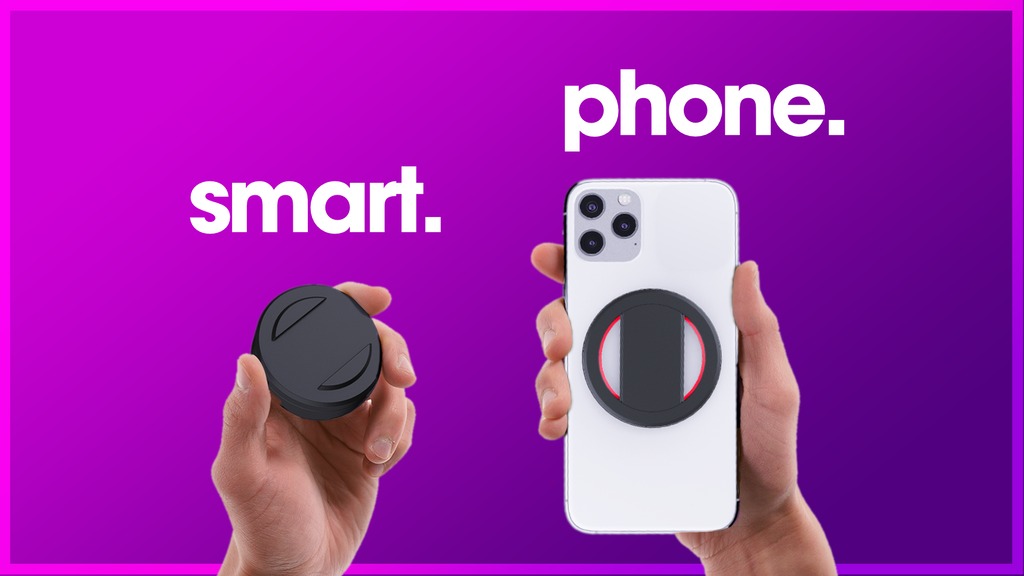 It's 3 A.M.
Of course you're not asleep.
You're lying on your back scrolling Instagram when BOOM.
You drop your phone on your face.
Why?
Well you were trying to get a better angle of that new TikTok dance, which you thinkkkkk you could master, when your grip slipped.
It's time.
UPGRADE to the Ohsnap Grip — the most versatile phone attachment on the PLANET.
It's a SUPER-THIN grip, stand, and magnet combo.
But unlike other accessories, this WON'T get in your way.
P.S. The Ohsnap + Snapcharge wireless charger is by far their most popular reward!

---
May 12th – May 19th
---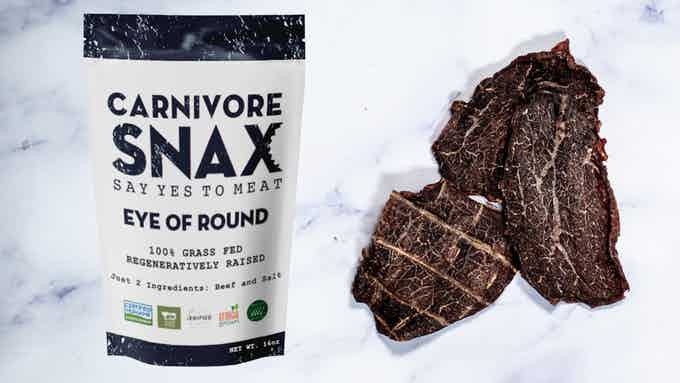 Look away, vegetarians.
LOOK AWAY!
Carnivore Snax are NOT for your fair eyes.
They're an all-new, MELT IN YOUR MOUTH snack featuring just 2 simple ingredients:
1. A generous portion of rich, buttery, 100% grass-fed meat.
2. The perfect dash of Redmond's Real Salt.
That's it.
It's not jerky — IT'S BETTER.
They're light, crisp, flavorful and will keep YOU fueled while on the go.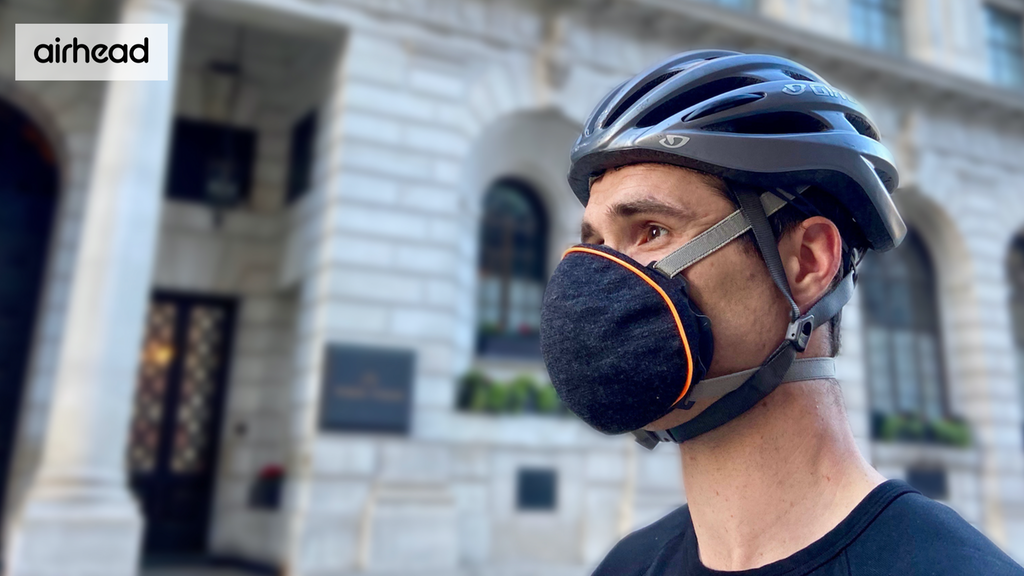 My friends 2 months ago:
Why are you wearing a mask?!
My friends now:
Why AREN'T you wearing a mask?!
The Airhead Mask offers something others don't…
COMFORT.
Yes, it blocks 99% of PM2.5 particles.
Yes, it has a medical-grade silicone seal.
But more important than that, you won't dread wearing it!
A dual-strap support system keeps the mask perfectly in place.
All while rear-facing air valves keep you cool.
It's the PERFECT combination of comfort and function all at a truly stellar price.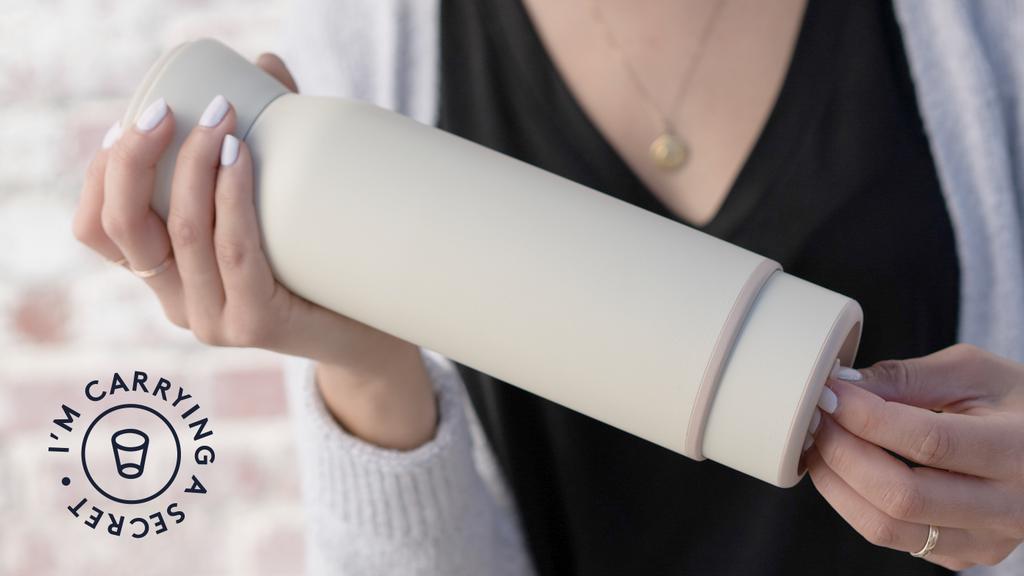 I was a barista for 6 months in college.
My "latte art" looked like a 3-year-old's finger painting.
But that's beside the point.
What's important here is that you know about this 2-in-1 coffee lover's DREAM.
Like Beyoncé, it has but one name…
And whether you love Starbucks or Dunkin', THIS is the only way to carry your favorite drinks.
It's a stainless steel water bottle with a BUILT-IN leak-proof coffee cup.
The double-wall insulation keeps drinks ice-cold for 12 hours or piping hot for 6.
It's the only vessel WORTHY of a real barista's art.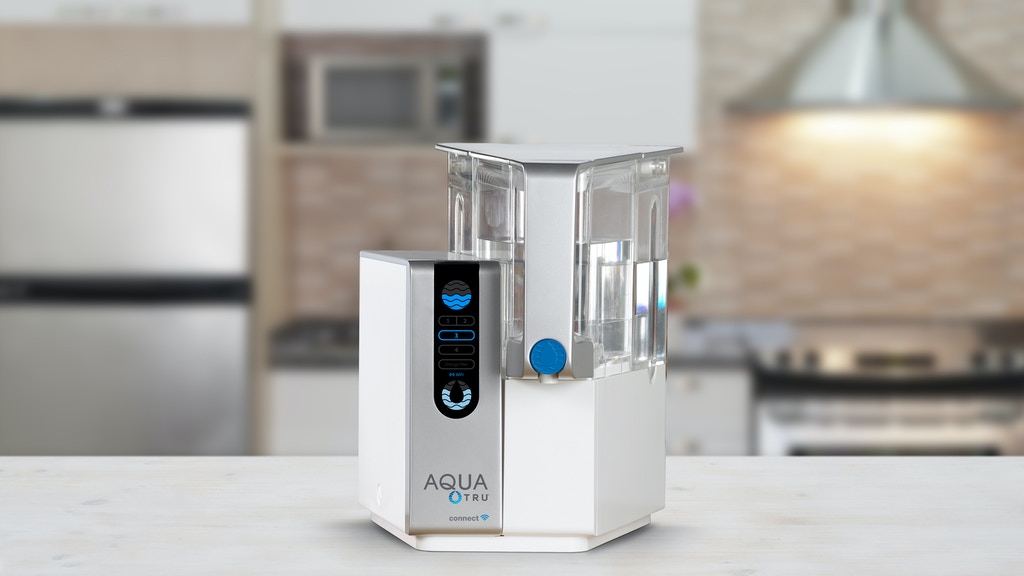 There are 2 types of people in this world:
1. Those who REFILL the water pitcher when it's low.
2. Those who PUT IT BACK in the fridge with one freakin' sip left.
(I'm talking to you, sh*tty roommates.)
But whether you're a last-sip Larry or refill-ready Rhonda, we can ALL appreciate the amazing power of AquaTru Connect.
Its 4-stage filtration system is powerful enough to turn SODA into WATER.
So you already KNOW tap water toxins have no shot at reaching your precious lips.

---
May 4th – May 11th
---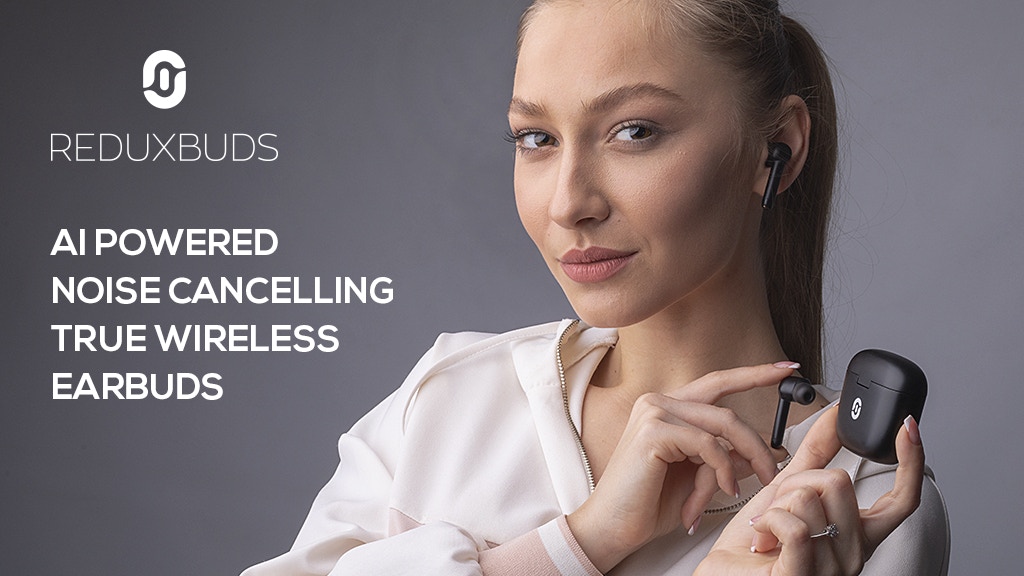 Noises I'd like to block out:
1. The birds outside my window.
2. My neighbor's trumpet-playing son.
3. My boss during Zoom meetings.
(Did I say that out loud?!)
No matter what (or who) you need to block out, do it with ReduxBuds.
They're true wireless, noise cancelling earbuds that deliver PREMIUM sound without breaking the bank.
All with a 100-HOUR battery life.
That's not a typo — 100 hours.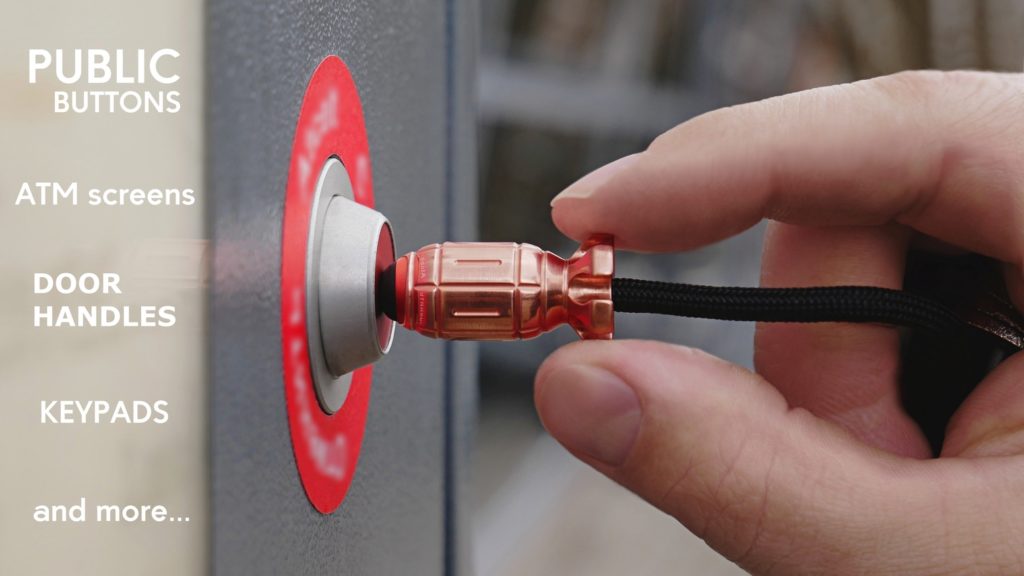 My hands weren't built for this much washing.
(I have psoriasis for goodness sake.)
And these days avoiding high-contact areas is priority #1.
Simply attach this germ blocker to your keychain and let IT do the dirty work for you.
Its pure copper finish is naturally antimicrobial, too.
Stay safe and keep your hands CLEAN with this brilliant EDC device.
P.S. This costs LESS than delivery from your favorite restaurant!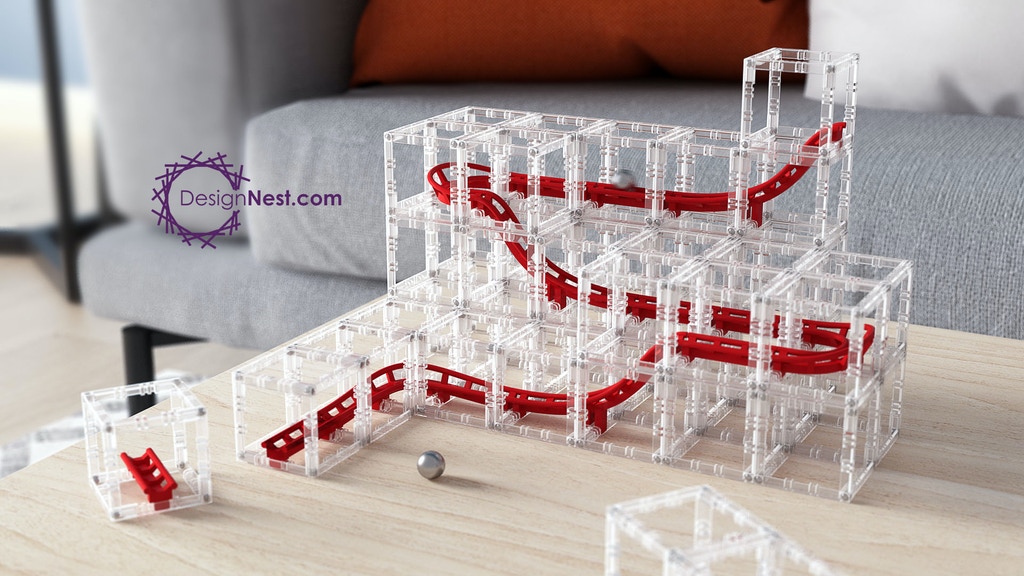 Move over Hot Wheels…
There's a new sheriff in town.
Introducing MagnetCubes — the ULTRA-FUN marble track from the future.
Build the roller coaster of your DREAMS with quick-attach cubes that don't need connectors!
It offers HOURS of screen-free entertainment to refresh your mind.
And like all the best toys, YOU'LL have more fun than your kids.
P.S. The Starter + Advanced Pack early bird reward has EVERYTHING you need!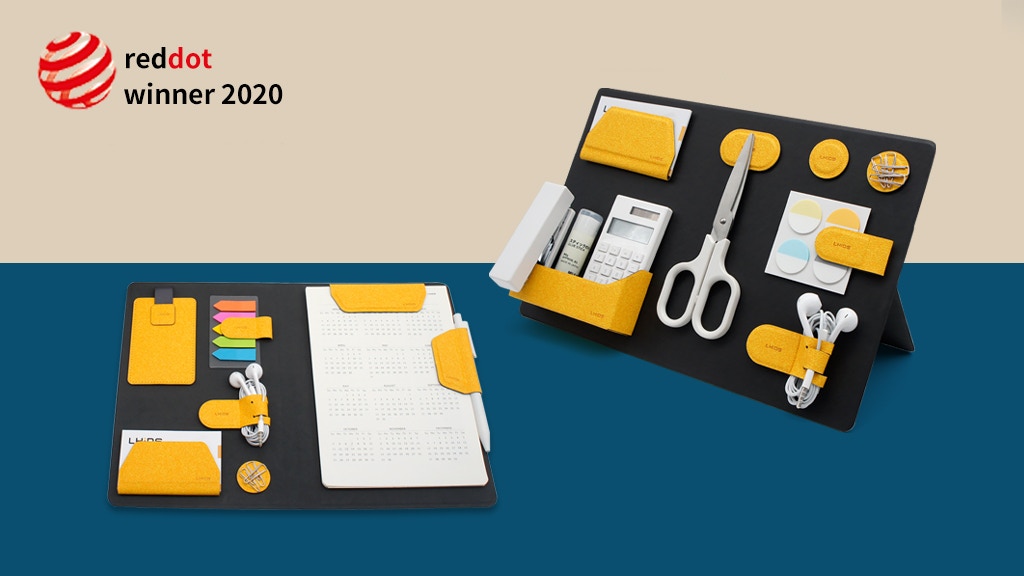 My "home office" belongs on an episode of Hoarders.
It's a downright DISASTER, people.
But MagEasy is about to clean sh*t UP!
It's a modular, MAGNETIC organizing kit that will keep YOUR desk clear.
Use its fully-customizable surface and watch your productivity SKYROCKET.
It's an easy, simple solution to help you stay wonderfully organized while you work from home.
P.S. This kit is INSANELY affordable!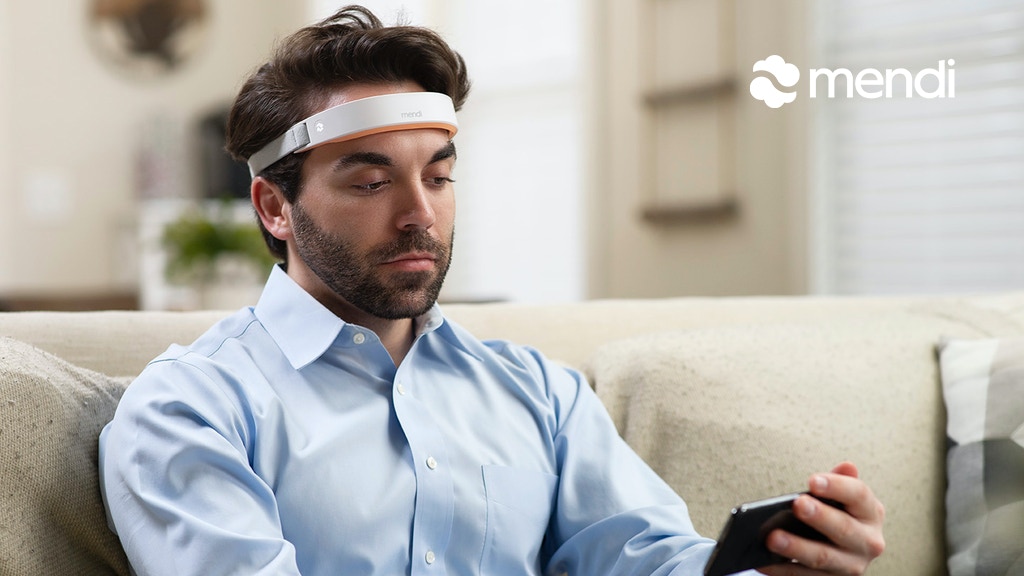 I'm down to my last 12 brain cells.
(Largely because of $2 beer specials in college.)
Good thing Mendi helps make the MOST of what's left.
It's a clinical-grade neurofeedback device designed for HOME use.
It literally makes your brain stronger, helping you focus, relax, and concentrate on what's important to YOU.
The best part?
IT'S FUN.
Using Mendi is like playing a game.
Focus your mind to improve your score and use their app to track your progress.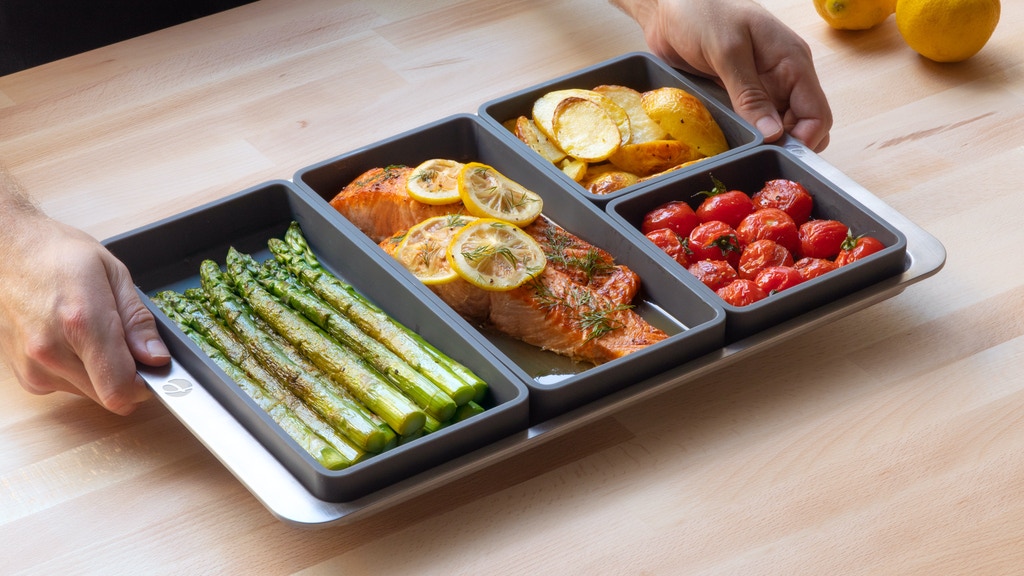 Let's talk about THE drawer.
You know, the one under your oven.
Where kitchen products go to die…
Home to ill-fated muffin tins.
(And that GHASTLY casserole dish your Aunt Jean got you last November.)
There's a sheet pan in there, too.
Barely recognizable under years of burnt-on food scraps…
But it's there.
Well it's time to be PROUD of that drawer again:
A meal prep MASTER that makes oven-based cooking shockingly easy.
Simply pop your favorite foods onto these naturally non-stick dividers and kiss sheet pan scrubbin' GOODBYE!
They're ideal for dishes with multiple cooking times and PERFECT for baking, too.
Sorry Aunt Jean, but we're taking our drawer back.

---
April 27th – May 3rd
---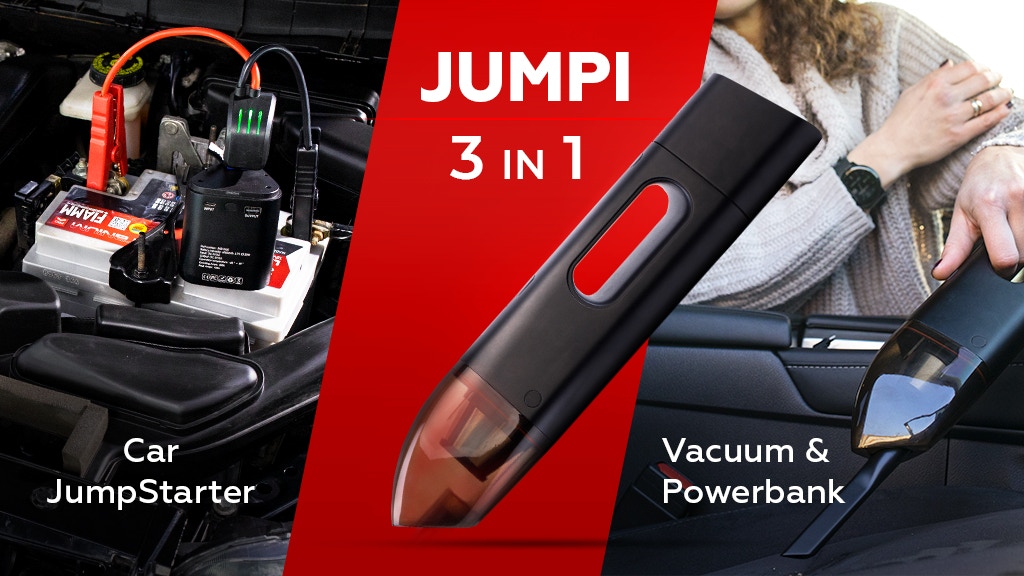 Sure, you could pay AAA to follow you around all day.
A BRILLIANT combination of car accessories that will take your driving experience to the NEXT LEVEL.
Jump start your car almost instantly WITHOUT flagging down another motorist.
And use the powerful cordless vacuum to keep your interior cleaner than the Taj Mahal.
It's truly a 3-in-1 NO BRAINER that belongs in EVERY car.
P.S. The early bird 2-pack makes a GREAT gift!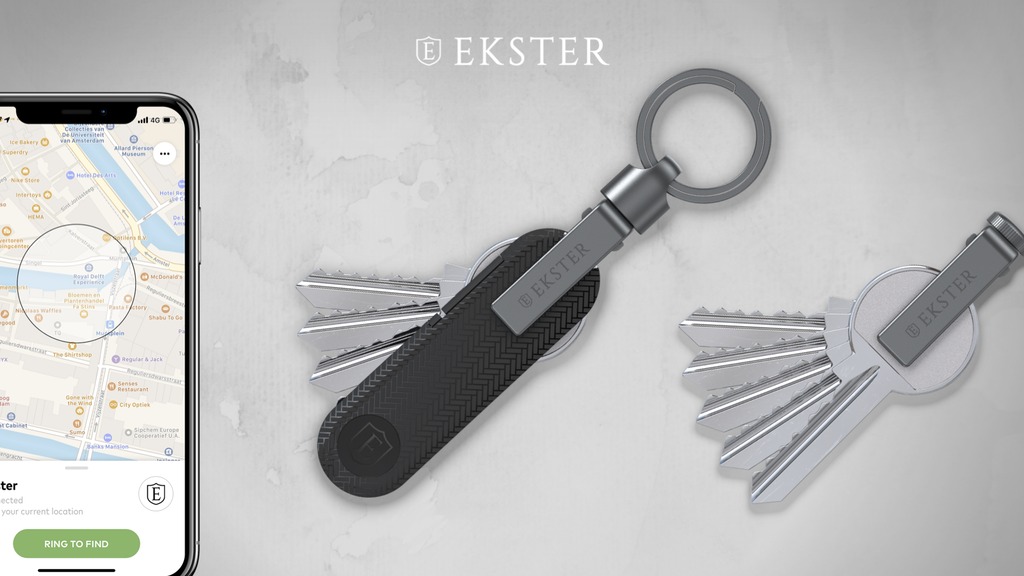 All keychains have 2 things in common:
1. They're bulkier than a Costco shopping cart.
2. They feel like a freakin' brick in your pocket.
Until now.
The Ekster Key Holder slims things down.
(WAY down.)
It's a compact key organizer that offers QUICK and EASY access to your keys.
No more fumbling around at your front door.
Simply whip this bad boy out of your pocket, shine its built-in LED light, and unlock anything in sight.
(Even in the dark.)
P.S. It's also a hyper-accurate GPS tracker, so you'll never lose your keys!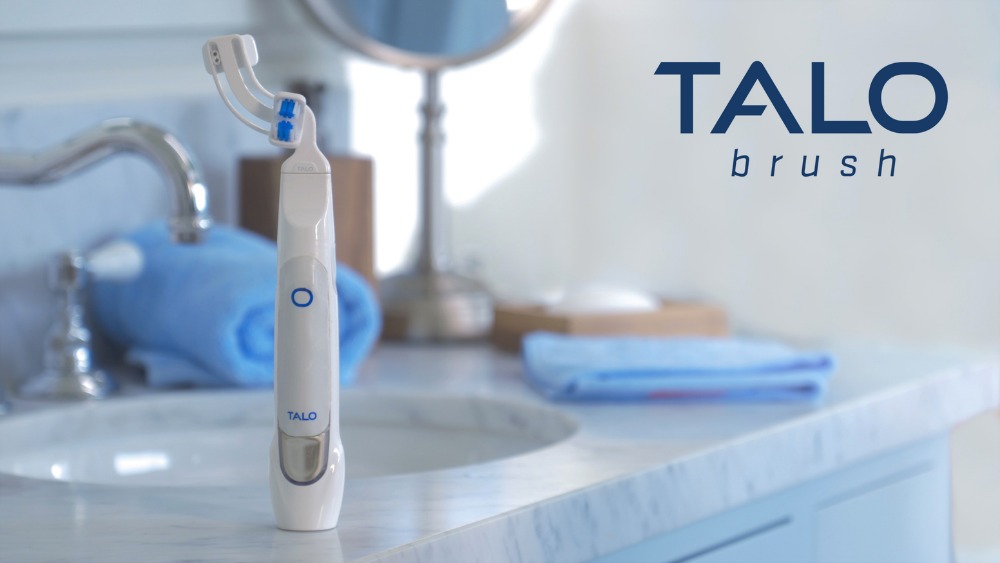 I have a confession…
I DON'T FLOSS.
(Somewhere my dentist just gasped in horror.)
And you know what?
I don't always brush twice a day, either.
SUE ME!
Maybe it's because my toothbrush is about as advanced as a '93 Toyota Camry.
Upgrade YOUR toothbrush game with the TALO Smart Toothbrush.
Its unique J-shape does the brushing for you in just 20 seconds.
It's fast, effortless, and dare I say even a little bit FUN.

---
April 19th – April 26th
---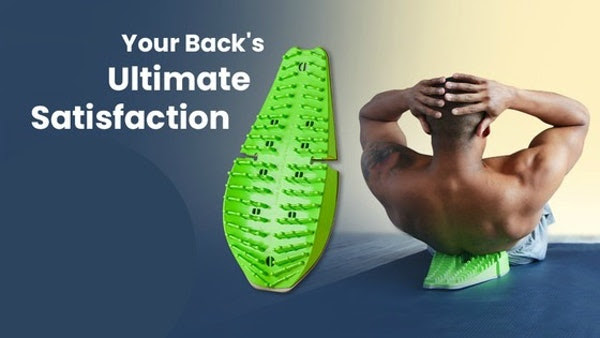 Is… is that an alligator head?!
(Look, I'd recline on a chihuahua-shaped bean bag if it meant getting rid of my back pain.)
IsoSpine is THE answer to your back pain prayers.
Its 40 smooth pins INSTANTLY relieve tension, while an ergonomic design works out kinks you didn't even know were there.
It's basically like giving yourself a deep tissue massage at HOME.
P.S. This costs less than ONE massage at the spa!


A water-tight weave, eh?
Sounds like my next hairstyle.
The NatureDry Jacket is RAIN'S WORST NIGHTMARE.
Which means that when you wear THIS bad boy…
YOU WILL NOT GET WET.
It's made with ultra-sustainable merino wool that blows synthetic jackets out of the freakin' water.
If you need a new jacket — heck, even if you don't — you CANNOT go wrong with this.
P.S. Get a whopping $100 off with their **limited** early bird deal!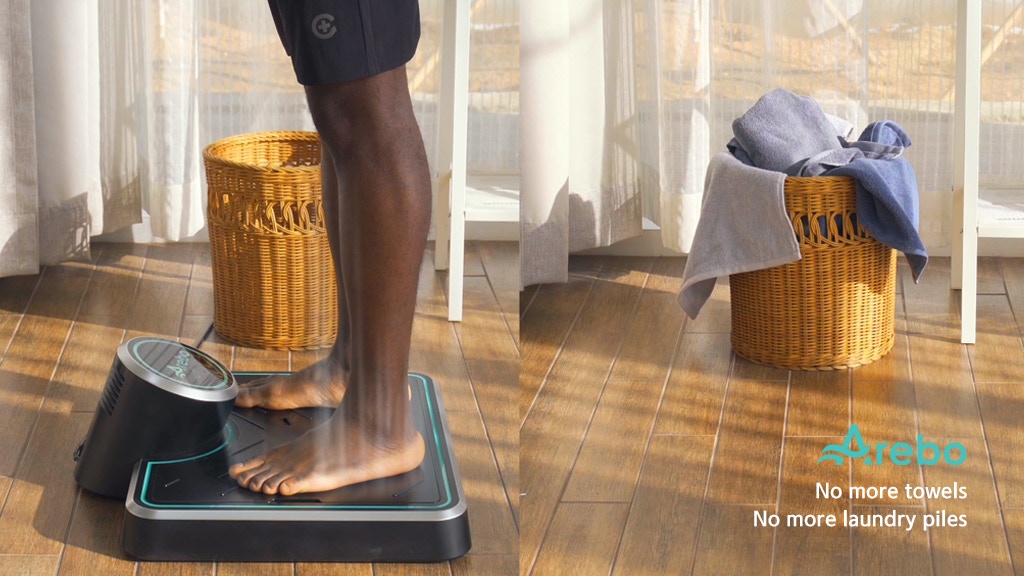 I'm about to slap you with some cold, hard truth…
Your glutes of steel deserve BETTER.
Stop drying them with that bacteria covered horse blanket you call a bath towel!
Get Arebo instead — the one-touch FULL BODY air dryer.
Its gentle blast of warm air dries you in SECONDS.
So you'll actually look forward to getting out of the shower for a change.
It's quick, easy, and a WHOLE lot better way to start your day.
P.S. Get 30% off with their Kickstarter special and NEVER use a towel again!

---
April 11th – April 18th
---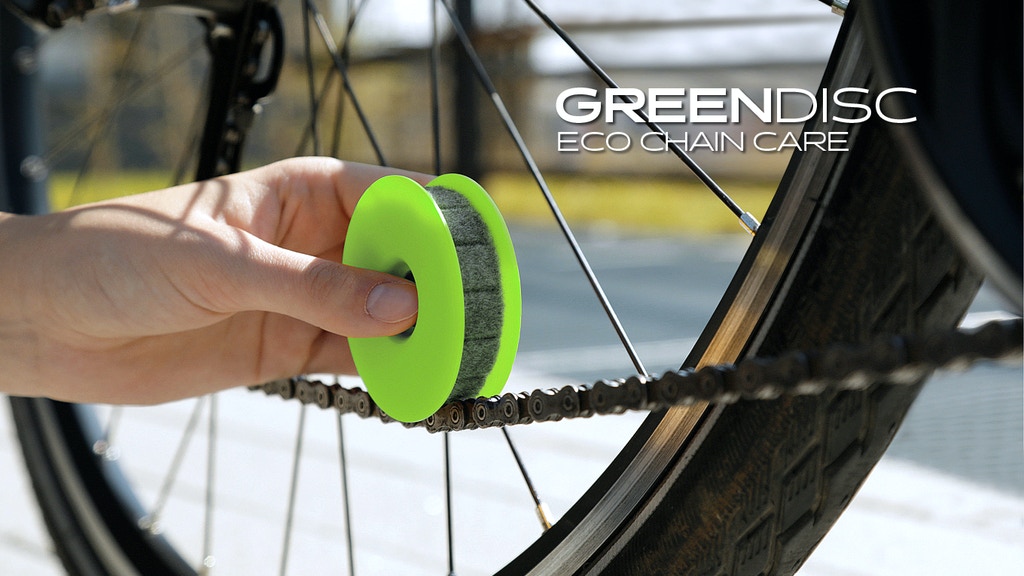 Lubricating a bike chain is about as much fun as getting a root canal.
Scratch that…
IT'S WORSE.
GREEN DISC makes things quick, easy, and CLEAN!
Simply press it onto your chain, rotate backwards, and get ready for an absurdly SMOOTH ride.
There's no annoying dripping and absolutely NO oily mess.
(So your hands won't look like you just got off your shift at AutoZone.)
P.S. The early bird GREEN DISC + Bio Lube package has EVERYTHING you need!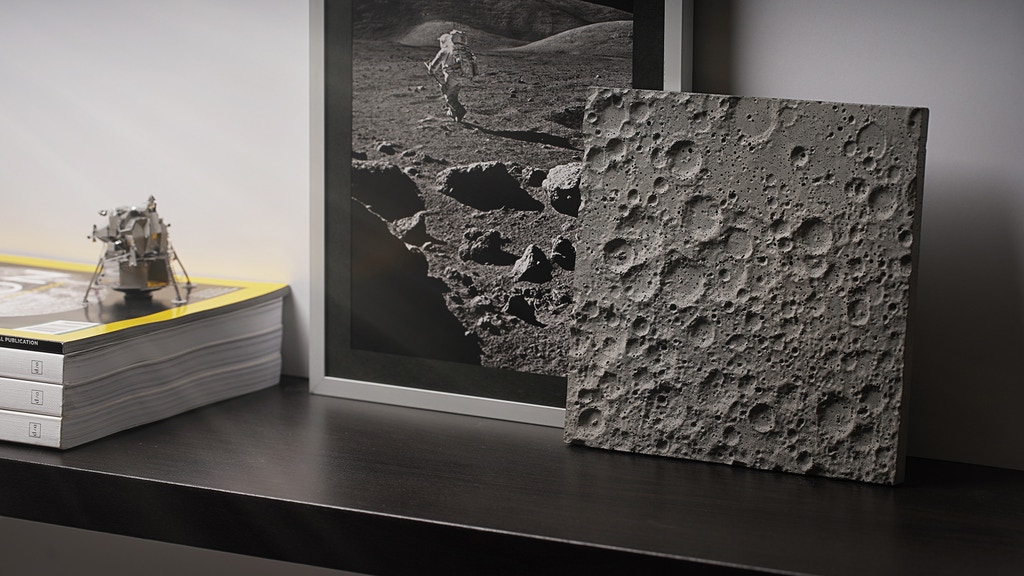 Did you SEE that pink supermoon the other night?!
Well now you can experience the stunning beauty of the moon INDOORS with this:
A jaw-dropping 3D replica of the EXACT topography of the backside of the moon.
Bring outer space onto YOUR desk with this hand-finished masterpiece.
P.S. It's a FANTASTIC gift for space lovers!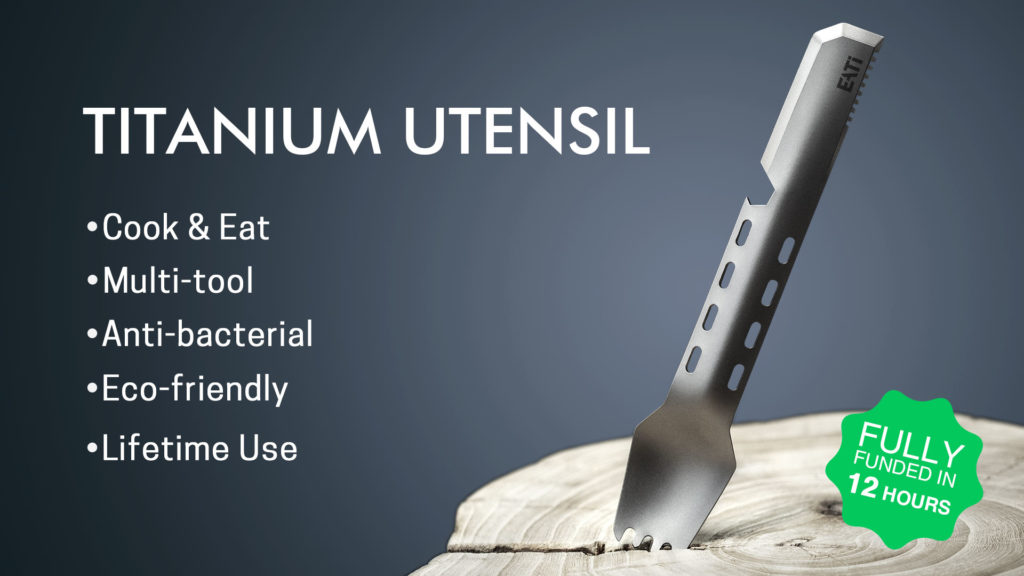 Me 5 minutes ago:
"Pshhhh, they could never create something more versatile than a plastic spork."
Me now:
"THEY DID IT!!!!"
EATI is the most useful camping utensil ever made.
PERIOD.
Start fires, eat your meals, or open a freakin' beer bottle — all with this genius multi-tool.
The titanium body is naturally antibacterial, too.
So you don't have to worry about a thing while enjoying the great outdoors.
P.S. It's literally a no-brainer for ANYONE who loves to camp!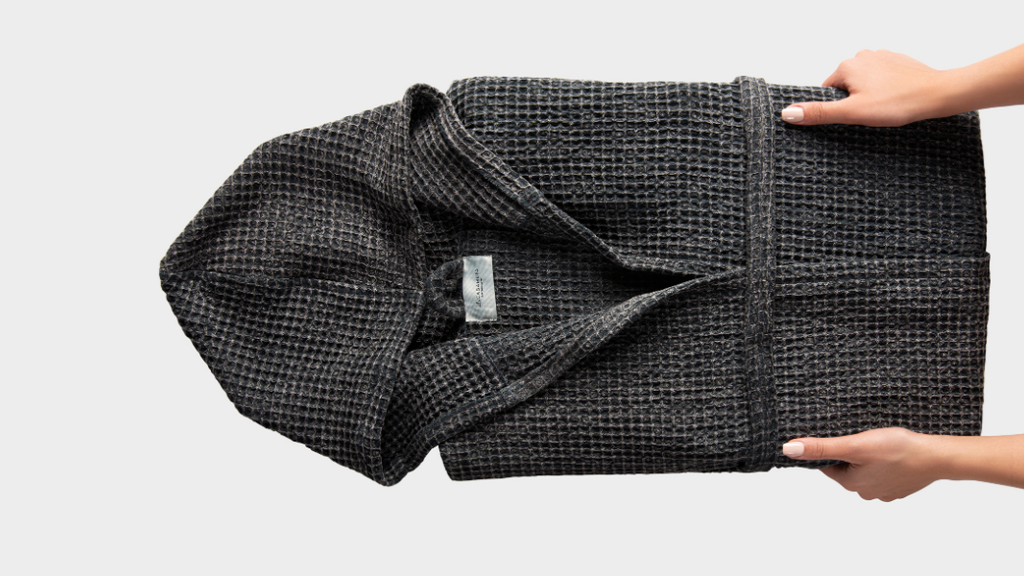 I'll be honest with you guys…
I don't know if my real pants fit right now.
But if I stay in this insanely comfy robe all day?
THAT DOESN'T MATTER!
The Casamera Robe literally translates to, "the softest sh*t ever made" in Latin.
(Probably.)
It's made with blissfully breathable clever-comfort fabric that NEVER overheats.
So you'll stay cool, calm, and collected while you sit around doing nothing.
(What more could you ask for?!)
P.S These come with a 100% satisfaction guarantee and FREE U.S. shipping if you get 2 or more!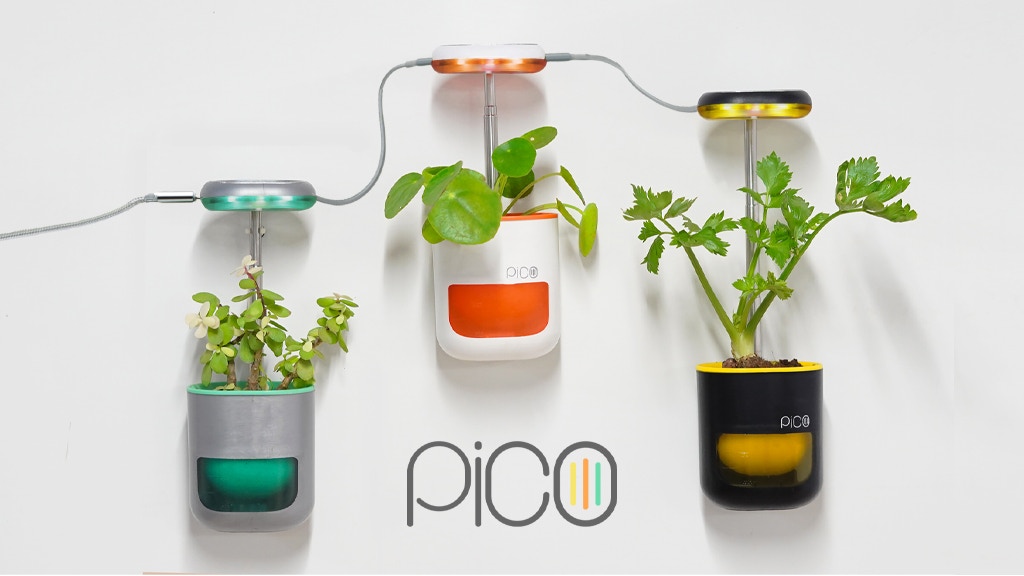 You're a serial killer.
(Me too.)
We kill plants.
Succulents, ferns, herbs — anything that's green, DEAD.
But they're giving us ONE MORE CHANCE before they lock us up.
It's the PICO self-watering garden.
An indoor grower so SIMPLE, even the most vicious plant pummeling prisoner couldn't harm THIS vegetation.
Simply sit back, relax, and watch its self-growing technology BLOW YOUR MIND.
P.S. If the early bird 3x PICO set was any more affordable, they'd be GIVING it away!

---
April 4th – April 10th
---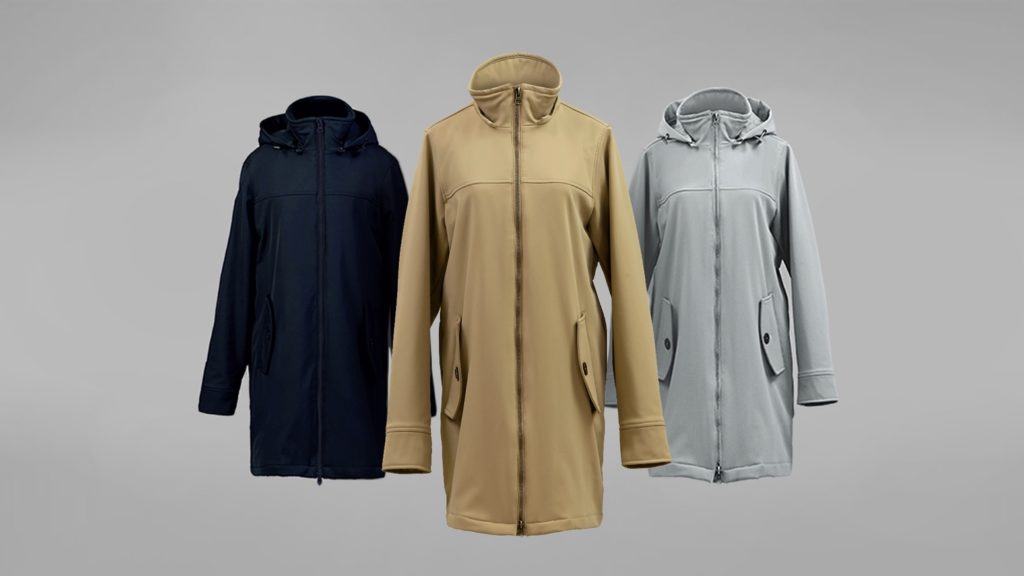 Two types of people wear trench coats:
1. Highly fashionable modern professionals.
2. Guys named Larry with 30 fake Rolex lining their pockets.
Good thing ZEROD Jackets look amazing on EVERYBODY.
Their tri-layered membrane keeps you dry for over an HOUR in heavy rain.
And wind doesn't stand a CHANCE against its THERMOLITE® T-Down insulation.
It's a modern take on a classic look with FREE SHIPPING worldwide!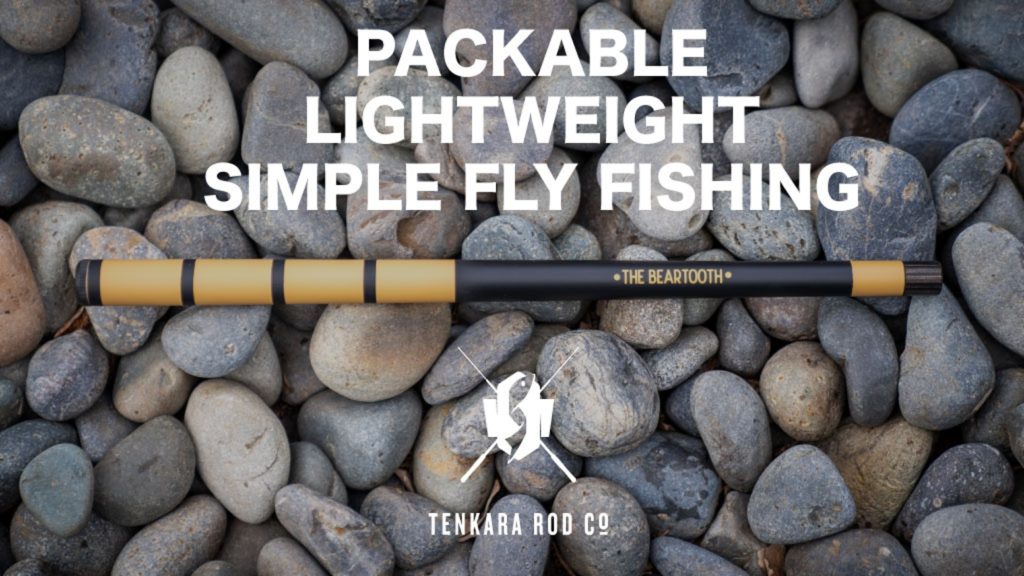 Times were simpler once.
You could drop everything, head up to the mountains, and trout fish in your favorite stream.
Wait a sec…
YOU CAN STILL DO THAT!
But you're gonna need The Beartooth Rod.
It's a shockingly LIGHTWEIGHT carbon fiber rod that weighs just 2 ounces.
It extends from 14 inches to 10 feet for quick and easy use ANYWHERE.
And it's strong enough to land a 90-pound fish!
(Ok, that's not true.)
But it CAN handle a 16-inch trout with ease!
P.S. The early bird "Beartooth Rod Package" has everything you need to fish!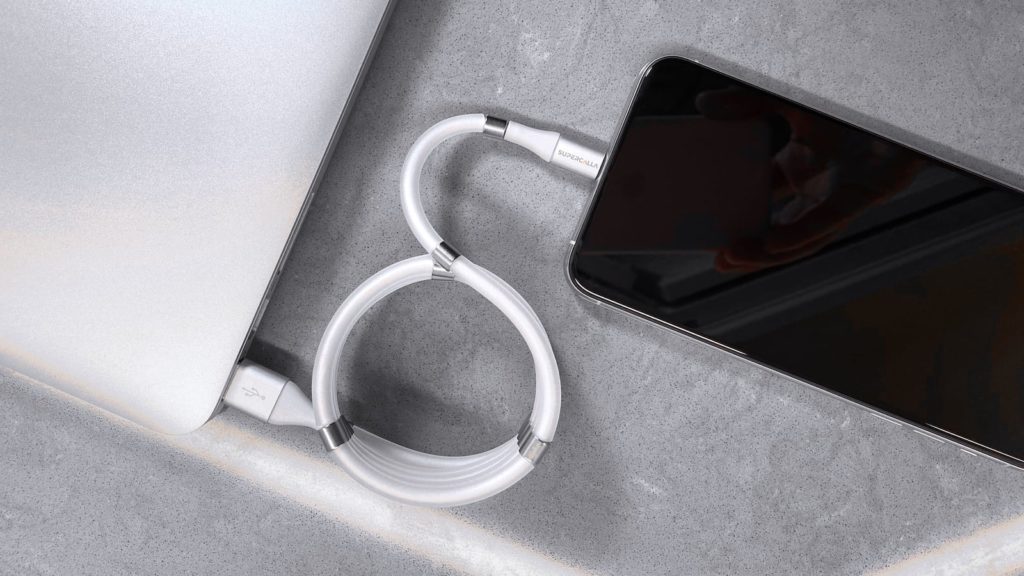 Where's the tangled mess?
The jumbled cords?
The overheating pile of charging horror?!
SuperCalla is a SUPERHERO that makes ALL that nonsense a thing of the past!
It's a genius charging cable that's neat AND discreet.
Perfectly placed magnets snap into place, creating an instant coil that STAYS OUT OF YOUR WAY!
Ready to use your devices?
Simply unwind the spool and you'll be good to go!
P.S. The ultra affordable 3-pack is by FAR their most popular reward.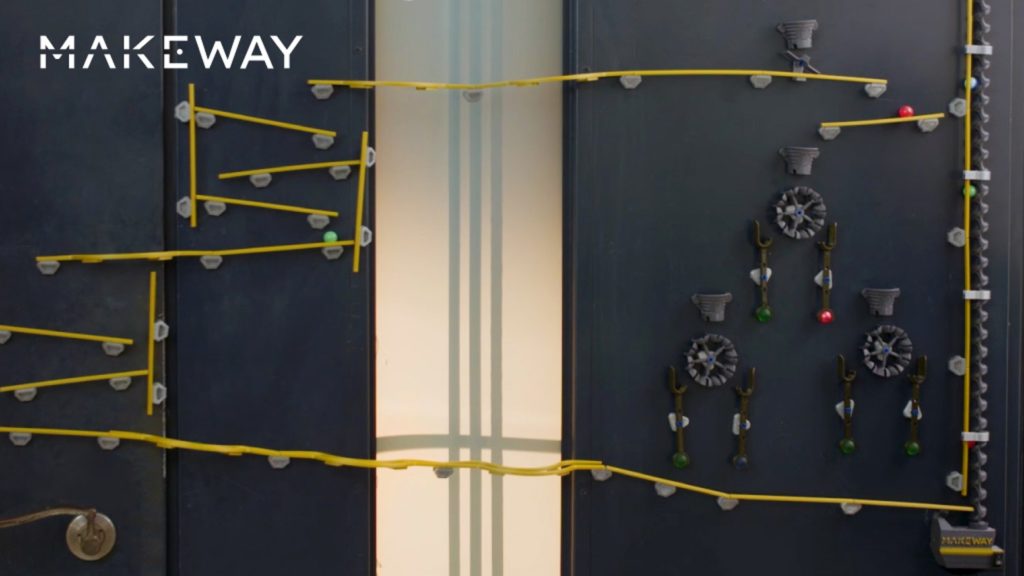 Is it healthy to wear sweatpants 17 days in a row?
(I've walked around the block so many times there's literally a RUT in the concrete.)
I need help.
And, more importantly, something to DO!
Meet Makeway — an absurdly FUN answer to your boredom prayers.
It's like a Hot Wheels track on steroids.
Build your own custom track on ANY metal surface and become the undisputed MASTER OF MARBLES!
Cannons, catapults, and fun-flinging spinners are just the beginning.
Unlock the feeling of JOY again with this one of a kind game!
P.S. The early bird "Makeway Obsession Pack" is the ONLY way to go.
(It's 51% off RIGHT NOW!)

---
March 30th – April 3rd
---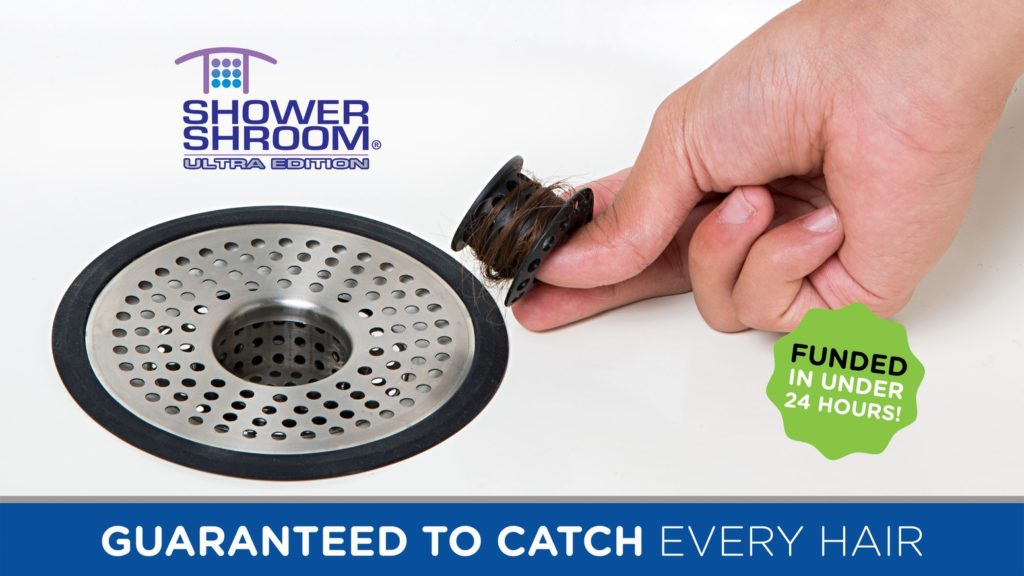 At the rate I'm finding hairs in my shower drain…
I'll be bald by the time you finish reading this sentence!
And while nothing short of a miracle will save my precious locks…
YOU can save your drain with ShowerShroom Ultra.
Say GOODBYE to annoying clogs and HELLO to a free and clear drain.
It couldn't be simpler.
Simply pop it in, pop it out, and wipe away the few remaining strands of my dignity.
P.S. It costs less than a haircut at Great Clips!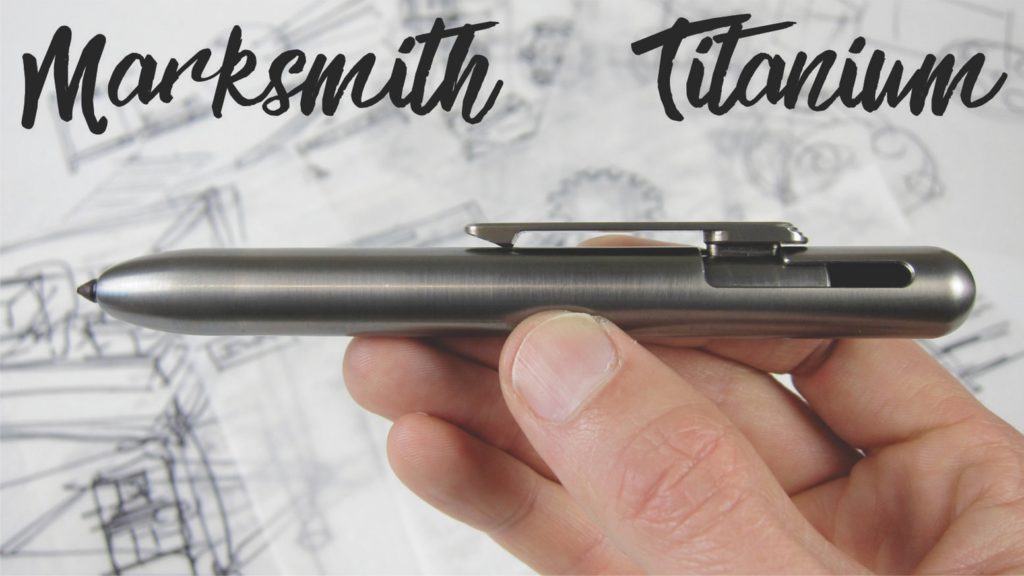 Hold up…
A coffee maker that's ALSO a travel mug?!
What's next, ice cream that helps you LOSE weight??
Thankfully Oomph 2.0 actually exists.
(Unlike my dream ice cream.)
Simply add coffee, hot water, and a bit of pressure and you have yourself the PERFECT cup of Joe.
High-grade insulation keeps your cup toasty warm LONG after your first meeting of the day.
It's the ultimate 2-in-1 solution for coffee lovers who HATE the hassle of traditional brewers!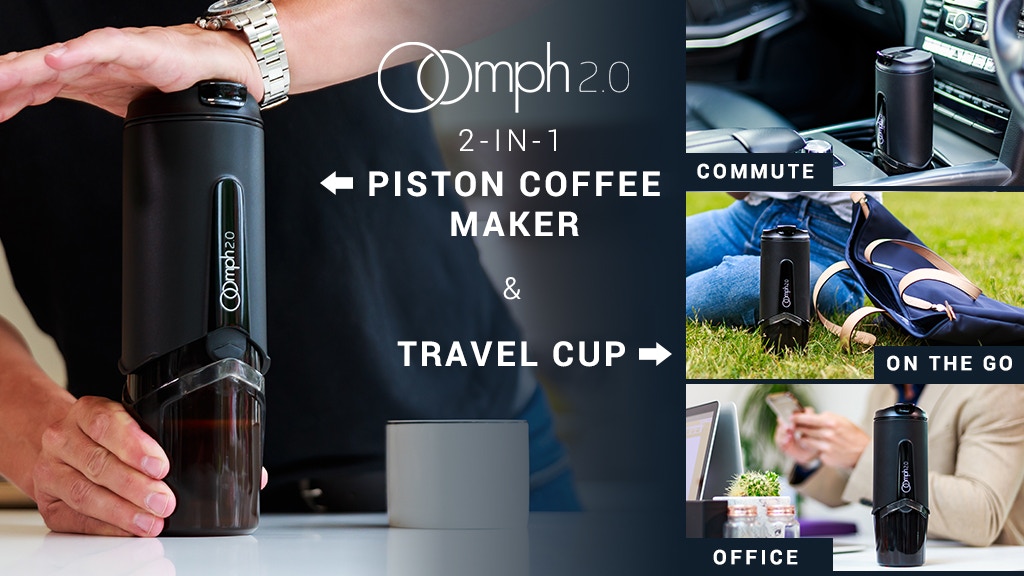 Hold up…
A coffee maker that's ALSO a travel mug?!
What's next, ice cream that helps you LOSE weight??
Thankfully Oomph 2.0 actually exists.
(Unlike my dream ice cream.)
Simply add coffee, hot water, and a bit of pressure and you have yourself the PERFECT cup of Joe.
High-grade insulation keeps your cup toasty warm LONG after your first meeting of the day.
It's the ultimate 2-in-1 solution for coffee lovers who HATE the hassle of traditional brewers!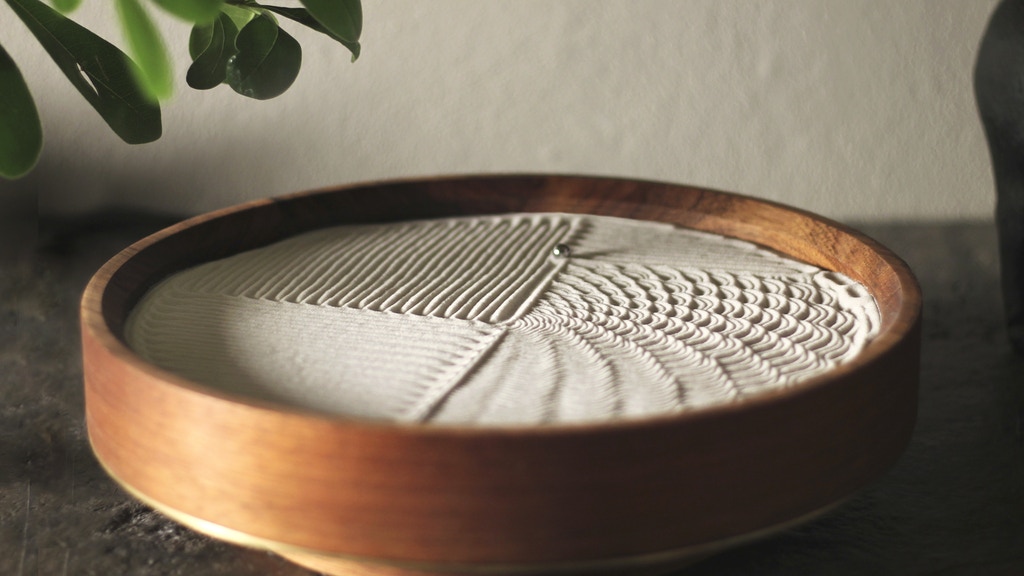 Close your eyes, friends…
We're going on an adventure.
You are NOT at home in your PJs right now.
Instead, you're relaxing on a tropical beach.
Sand between your toes.
Piña Colada in your hand.
And the sun shining on that beautifully tan face of yours.
THAT'S what it feels like watching the magic of SANDSARA.
It's a beautifully crafted kinetic sand sculpture that belongs in YOUR home.
Watch its mesmerizing patterns for hours as your mind drifts away to another place and time.
Choose from 100+ soothing patterns or easily create your own.
It's truly the PERFECT at-home stress-reducer that looks absolutely stunning.
P.S. Save a whopping $150 with their early bird reward!

---
March 22nd – March 29th
---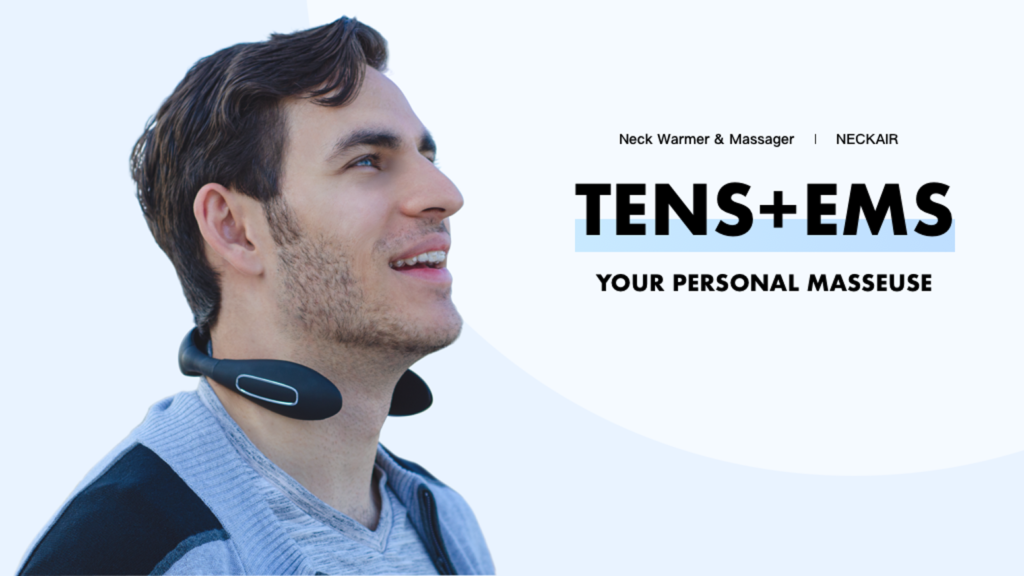 BAD NEWS:
My request to cancel 2020 is still pending.
GOOD NEWS:
I've come to offer some much needed stress relief.
NECKAIR makes instant relaxation blissfully easy.
Its 10 soothing speeds gently reduce tension while calming heat therapy melts your troubles away.
It's the PERFECT way to close your eyes and just forget about the world.
(If only for a few minutes.)
P.S. They're offering FREE SHIPPING worldwide!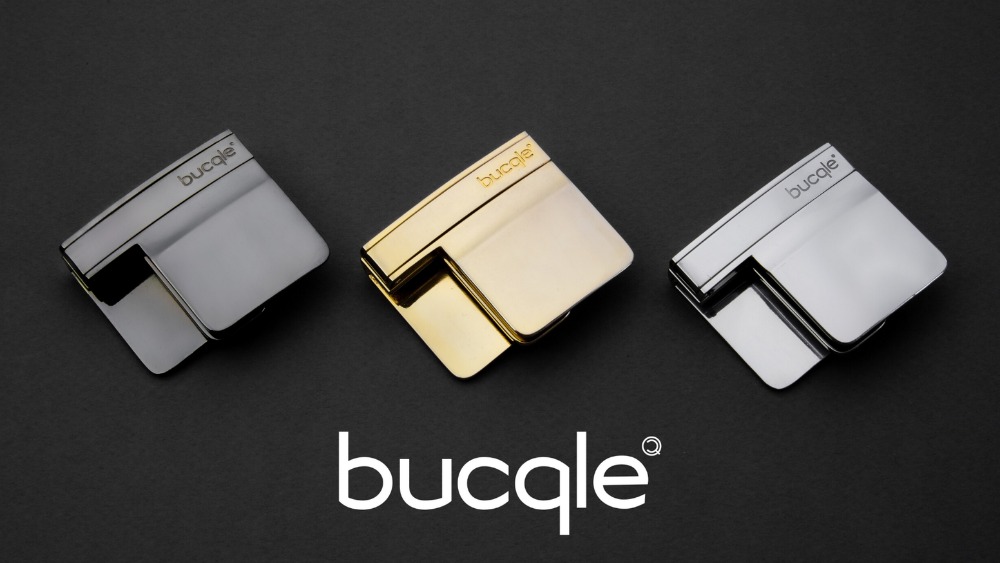 Belt maker Rick:
"Should we add more than 5 holes?"
Belt maker Steve:
"Why would we do that?"
Belt maker Rick:
"Uhhh, because everyone's waist is different?"
Belt maker Steve:
"YOU'RE FIRED!"
Ok, full disclosure…
I know exactly zero belt makers.
But I know a heck of a lot of people who wear belts.
And we all have the same complaint:
Those holes SUCK.
Meet Bucqle — the belt KILLER!
It's a super simple accessory that helps your pants fit PERFECTLY.
Not "decent", not "pretty good"…
P.E.R.F.E.C.T.
P.S. Experience YOUR ideal fit with their 30% off early bird deal!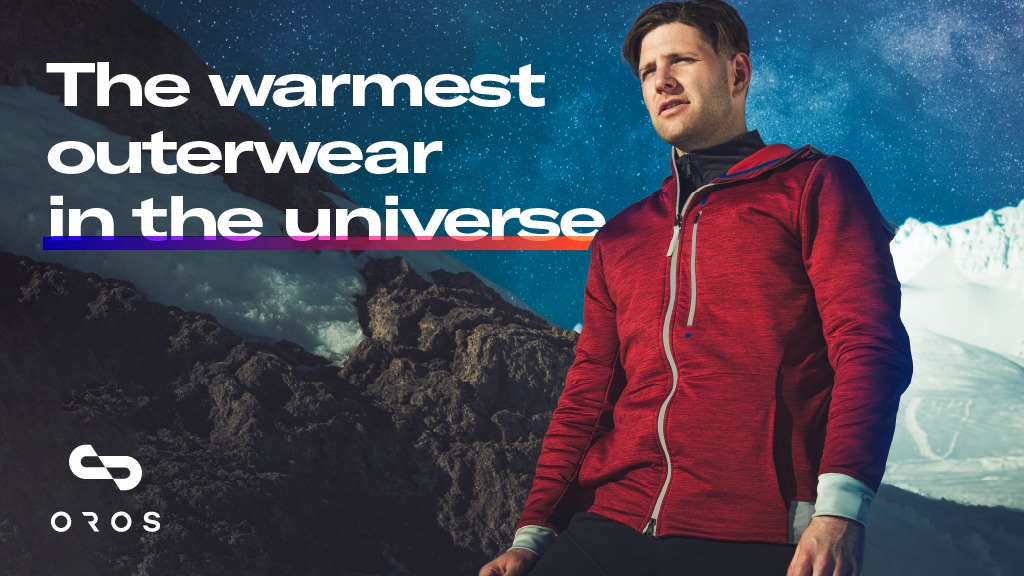 Mmmmmm, chocolate.
Both a delicious treat and AMAZING example of the power of aerogel.
What's aerogel?
Oh nothing special…
It's just what NASA uses to protect their freakin' SPACE SHUTTLES!
And now it's in your clothes.
OROS Apparel is the warmest outerwear in the UNIVERSE.
Period.
Their stylish parkas, jackets, and pullovers harness the full power of aerogel thanks to their unique SOLARCORE fabric.
Keeping you wonderfully warm for your adventures on Earth AND beyond.
P.S. Back NOW to unlock FREE U.S. shipping!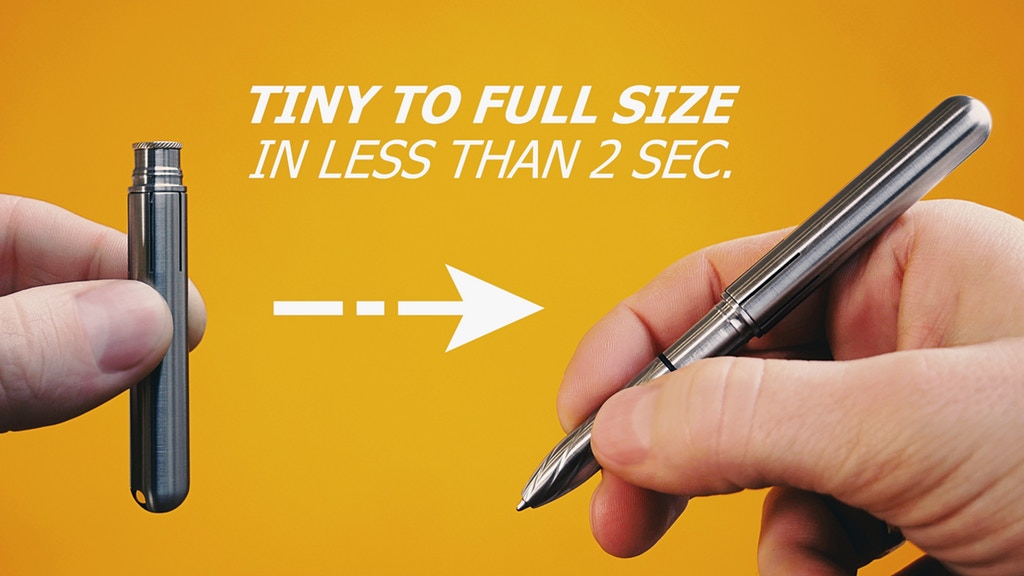 I created a new invention…
It's called the Pen Cap.
It's a hat with a pen attached to it so you'll ALWAYS have one handy.
Interested?!?!
It can be yours for just 3 easy payments of $499!
Or you could just get the MiniSwitch Pen.
A FAR better invention at a fraction of the price.
Simply slide it onto your keychain for 24/7 access to a pen.
No bulk, and no B.S.
Just a damn good pen ready whenever YOU need it.

---
March 17th – March 21st
---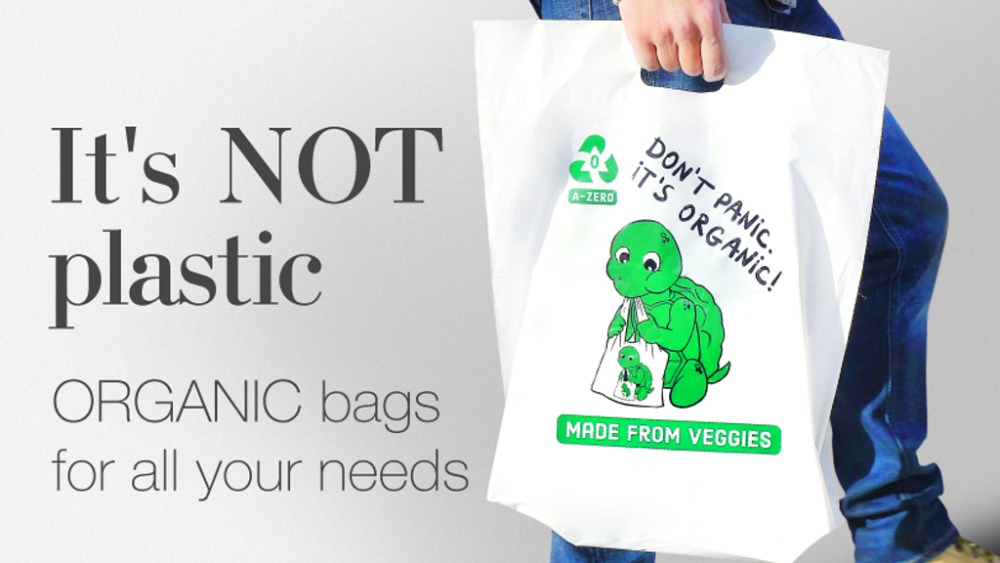 Want a GUARANTEED dirty look at the grocery store?
Walk out of there with 15 single-use plastic bags.
(It's like slapping Mother Nature in the face!)
Go green TODAY with A-Zero Bags.
They're ultra-convenient REUSABLE bags made from veggie starch.
So they're 100% compostable and fully biodegradable.
Which means less plastic in our oceans…
And a better, CLEANER world for our grandkids to explore.
P.S. Go with their "FinalStraw Level Early Bird Special."
(You'll receive a FREE FinalStraw collapsible straw — a $25 value!)


Have you ever touched one of those knockoff chargers from Amazon?
They're hotter than a thousand splitting suns!
Don't subject your $1,000 devices to a $7 charger.
It's a supremely powerful charger with BUILT-IN overheating protection.
And that's not all…
Charge 3 devices AT ONCE up to 5X faster.
Yup, it pretty much puts cheap, crappy chargers in a permanent body bag.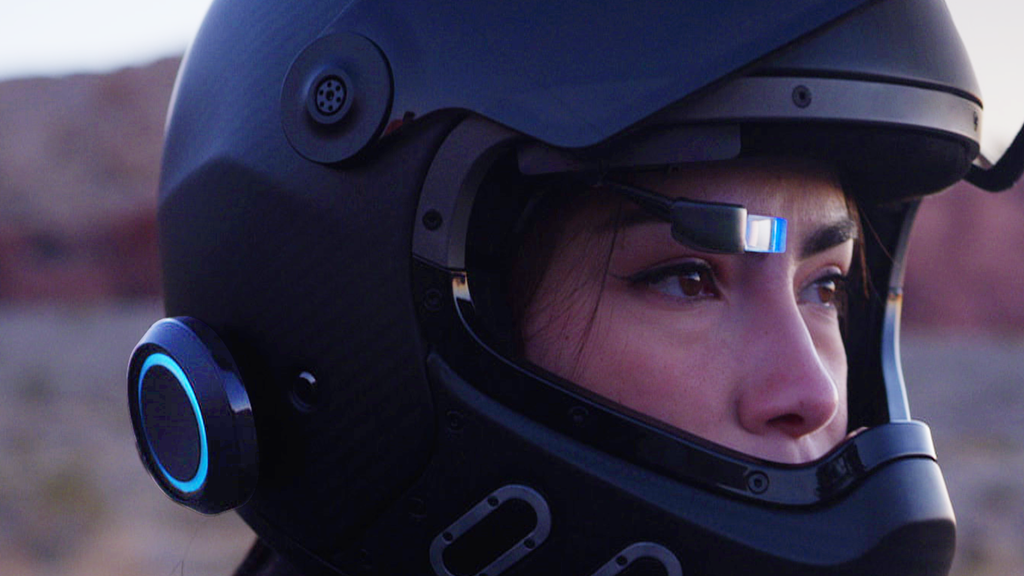 I don't care if you ride a Honda, a Harley, or a broomstick with wheels…
If your whip has two wheels, you NEED this device.
Make ANY helmet smart with EyeRide HUD.
A revolutionary gadget that offers head-up display, hands-free GPS, and effortless voice command.
No more glancing down at your phone.
Keep your head up and eyes on the road thanks to this jaw-dropping tech.
It's an absolute NO-BRAINER for motorcyclists that will help keep you safe.
(Plus it's totally bada**.)
P.S. Enjoy a 2-year warranty and quick shipping by summer!


Sunlight.
It's back.
And not a moment too soon.
(I was mistaken for an iceberg the other day my skin is so pale.)
Kick back, relax, and soak up those glorious rays with this:
The Switchback Shirt by Coalatree.
Its amazing heat-shield fabric keeps you a whopping 3 degrees COOLER.
And that's just one of the 13+ features that make this the ULTIMATE warm-weather shirt.
P.S. Get an EXTRA $30 off with their early bird special!