You're sitting down right now.
Now you're looking frantically around the room to see where I've hidden a camera.
Now you're calling the police.
Before they haul me off to jail, hear me out.
I don't have a camera in your room…
It's just that we sit SO much these days, it's safe to assume your buns are planted firmly in some sort of seat right now.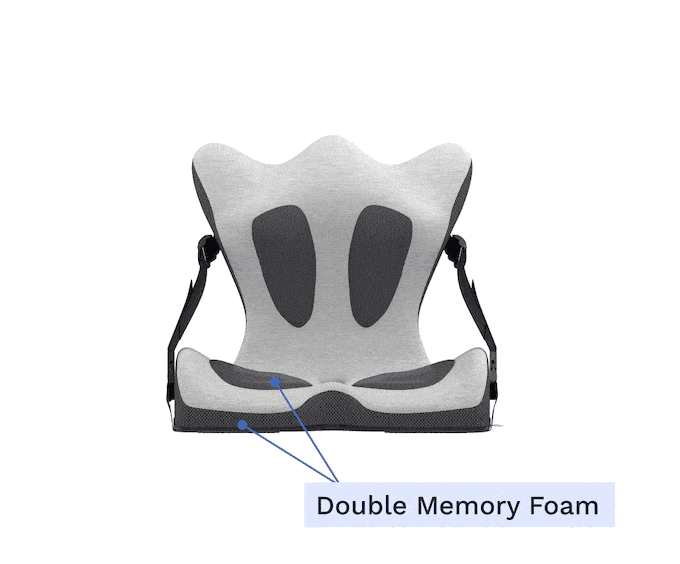 The average person sits for 15+ hours per day in 2023.
Lifted Lumbar is a revolutionary posture-correcting seat cushion that ensures all those hours are FAR more pleasant.
See why this doctor-created device blows traditional seat cushions out of the water.
(Trust me, your back, knees, hips, and booty will thank you.)
---
Kickstarter Review – Lifted Lumbar Seat Cushion
---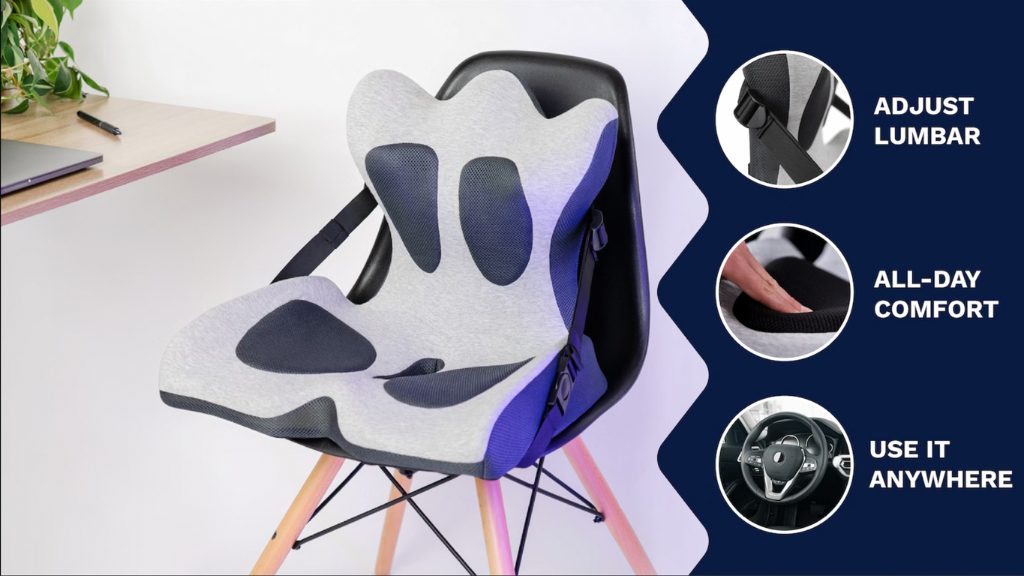 Sedentary jobs have increased 83% since 1950.
There are a lot more accountants than farmers these days.
And my crystal ball says we'll only sit MORE in the coming years.
Shouldn't you make those long hours more comfortable?
Dr. Arron Fu thinks so.
After delivering tens of thousands of Trigger Point Rockers, he's back with an all-new way to fix your posture.
Lifted Lumbar is a pressure-relieving cushion made with premium memory foam that's infused with bamboo charcoal to keep you cool and comfortable for long stretches of sitting.
Simply lean back in this fully adjustable cushion, and your posture will be corrected and optimized AUTOMATICALLY.
You'll have access to all-day comfort no matter how bad your posture used to be.
---
Lifted Lumbar Makes Sitting Comfortable Again
---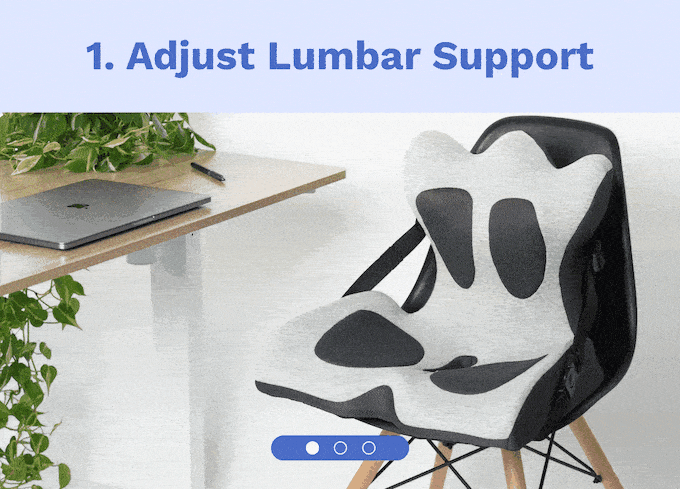 Lifted Lumbar is incredibly portable and easy to take absolutely anywhere.
Use it on long drives, flights, or as an added posture booster for your current desk chair.
Anywhere you'd want to sit, Lifted Lumbar can go with you!
Its gentle "hugging" experience supports your spine and gives you the ability to customize your lumbar support in ANY seat.
Just sit down, adjust the straps, and lean back — that's it!
Shouldn't you do everything you can to make those long days of sitting more tolerable?
For those of us who suffer from back, neck, or hip pain, Lifted Lumbar could truly be a life changer.
---
Lifted Lumbar is on Kickstarter for a Limited-Time
---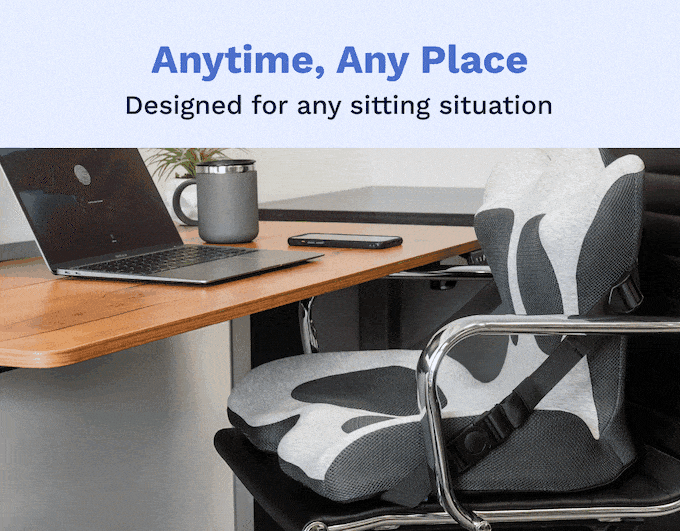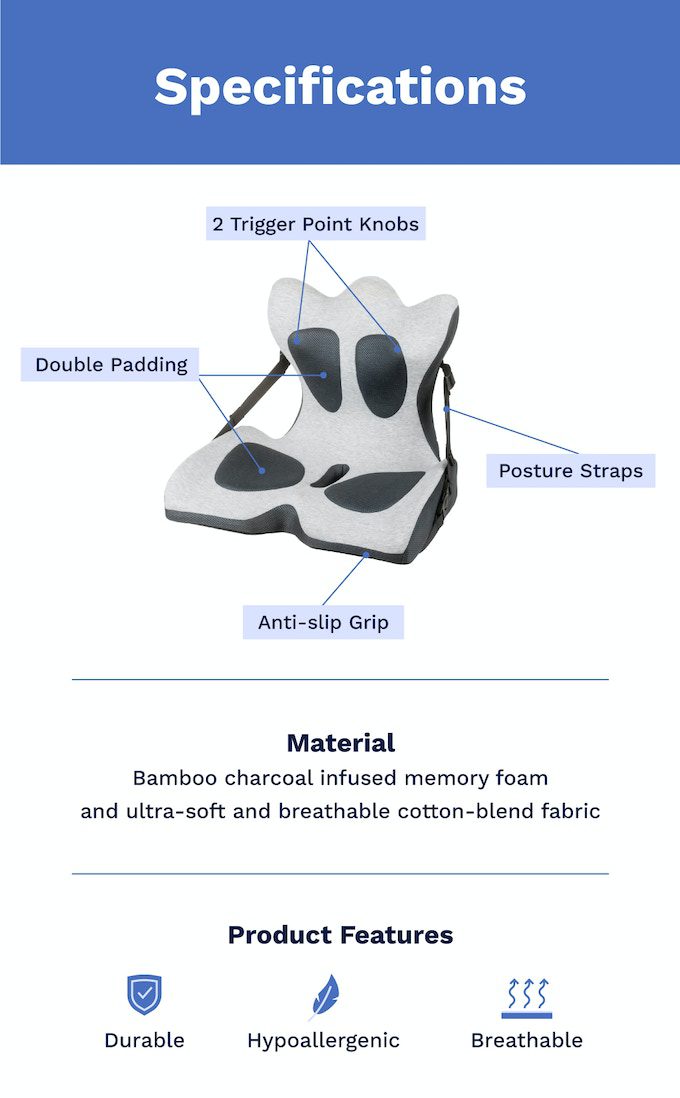 Lifted Lumbar is available on Kickstarter for a special early bird price of just $59.
But don't wait around, this Kickstarter special deal WILL NOT LAST.
Back this project now to take better control of your posture and unlock the possibility of PAIN-FREE SITTING.