You love Amazon. We love Amazon.
And these Amazon tech products rock.
The absolute best Amazon tech products of 2019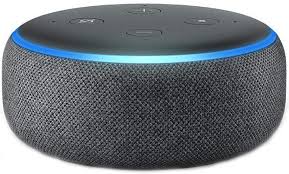 Price: $49.99
Reviews: 4.3 out of 5
Our thoughts:
"Hey Alexa, does this shirt make me look fat?"
"Any shirt would make you look fat, Grant."
While getting roasted by Alexa is one of my favorite pastimes, the Echo Dot is first and foremost a supremely portable speaker. It's the ultimate device for any smart home, and at $49.99, it's a virtual no-brainer.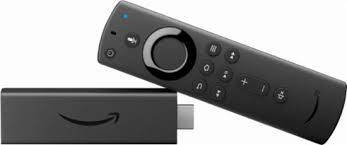 Price: $49.99
Reviews: 4.4 out of 5
Our thoughts:
While I miss the days of getting up to turn on my PS3 anytime I wanted to watch Netflix, Amazon's newest Fire Stick is a far more convenient way to access your favorite apps and streaming services.
Now if you'll excuse me, I have a career mode match in FIFA 15 that I need to finish.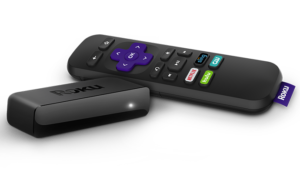 Price: $29.88
Reviews: 4.3 out of 5
Our thoughts:
For some reason I've always imagined Roku as the Fire Stick's older, slightly less popular brother.
I have absolutely no information to back that up, but dammit it's how I feel.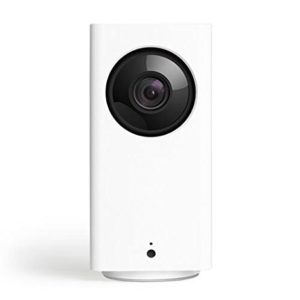 Price: $25.98
Reviews: 4.0 out of 5
Our thoughts: 
For 26 bucks you're not going to find a better wireless security camera.
It saves two weeks of footage for free with no monthly fees.
Even though 90% of that footage will show me in my underwear eating yogurt in the middle of the night.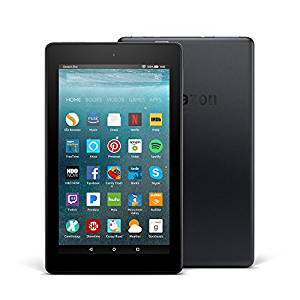 Price: $149.99
Reviews: 4.2 out of 5
Our thoughts:
Amazon Fire Tablets started out as beefed up e-readers and have evolved into something so much more.
No, they're not as cool as iPads.
But at this price, who the hell cares.

Price: $10.74
Reviews: 4.0 out of 5
Our thoughts:
An alarm clock is the 6th best selling Amazon tech product 2019?
What is this 1999?
If this doesn't show you that those pesky Baby Boomers still have power, I don't know what will.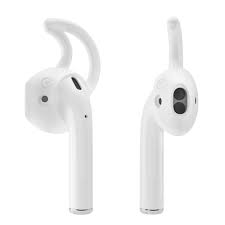 Price: $11.95
Reviews: 4.4 out of 5
Our thoughts:
I've always liked reading Amazon reviews.
For instance, the top review for EarBuddyz starts out like this:
"I have strange, misshapen alien ears."
Interesting.
I'm pretty sure these help Airpods stay in normal ears, too.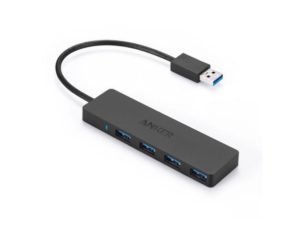 Price: $9.99
Reviews: 4.2 out of 5
Our thoughts:
Anker's Data Hub lets you transform one USB port into four.
If only it transformed one pumpkin pie into four.
Maybe that's why Alexa always calls me fat.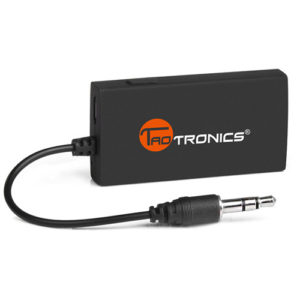 Price: $31.99
Reviews: 4.1 out of 5
Our thoughts:
This basically lets you bring old tech into the wireless world by turning non-Bluetooth devices into Bluetooth devices.
You can also use it to listen to your own music in the car rather than the radio.
Although if you stop listening to the radio I'm not sure where local HVAC companies will spend their ad dollars.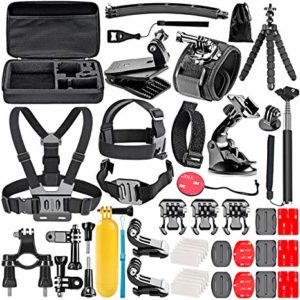 Price: $25.49
Reviews: 4.3 out of 5
Our thoughts:
"But I don't own a GoPro!"
Well then this 50-in-1 accessory kit would be completely useless to you, my friend.
But if you do own a GoPro, this kit is pretty damn cool.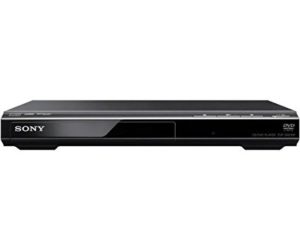 Price: $33.00
Reviews: 3.8 out of 5
Our thoughts:
One day soon a DVD will walk into a bar and see a drunk-looking VHS in the corner with no pants on and an exceptionally long beard.
The DVD will think to himself, "My God, is this what's in store for me?"
The answer will inevitably be yes.
But at number 11 on Amazon's best tech list of 2019, that day is apparently not today.

Price: $162.91
Reviews: 4.3 out of 5
Our thoughts:
Salesman: "Dude this internet is faster than Dale Jr. on the last lap of the Daytona 500."
Installation guy: "Yeah, this internet is downright terrible."
If that sounds like your situation, consider snagging this sweet WiFi range extender.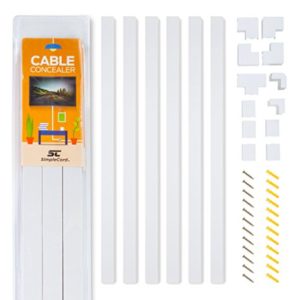 Price: $27.99
Reviews: 4.3 out of 5
Our thoughts:
Dude, it took you like three hours to install all those new 2019 Amazon tech products.
You owe it to yourself to hide that bundle of wires.

---
Want to see the web's best products delivered to your inbox each and every week?
Sign up for the HypeSquad.
Oops! We could not locate your form.