MOFT
is one of the most brilliantly designed products I've ever seen.
And I was Head of Design at Apple.
Ok, that's B.S.
I've never, ever worked at Apple.
But I do own a Mac.
And now it has one of these awesome invisible laptop stands attached to the bottom.
Here's what you need to know.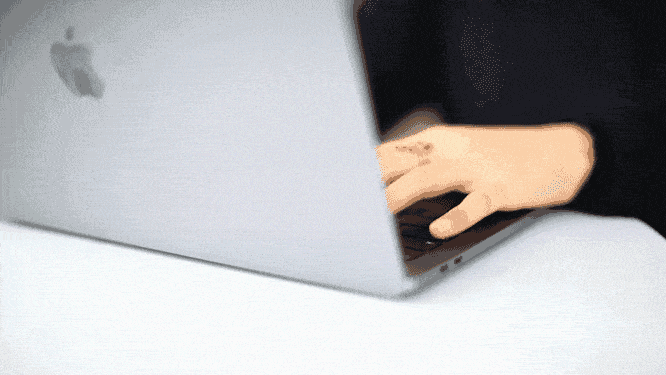 1. MOFT goes everywhere without getting in the way
Unlike Amazon's best seller, which is a bulky piece of junk, MOFT is tremendously sleek.
Its revolutionary design folds completely flat when you're not using it.
So you can always keep it attached to your laptop.
2. It takes 2 seconds to set up
Actually it probably takes closer to one.
Just pop-open the triangular design, and you're good to go.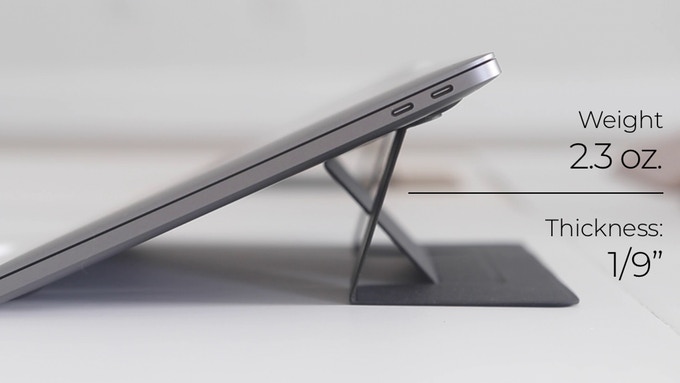 3. You can stack up to 18 pounds on this bad boy
I don't know why you'd place the equivalent of a small toddler on this laptop stand…
But now you know that you could!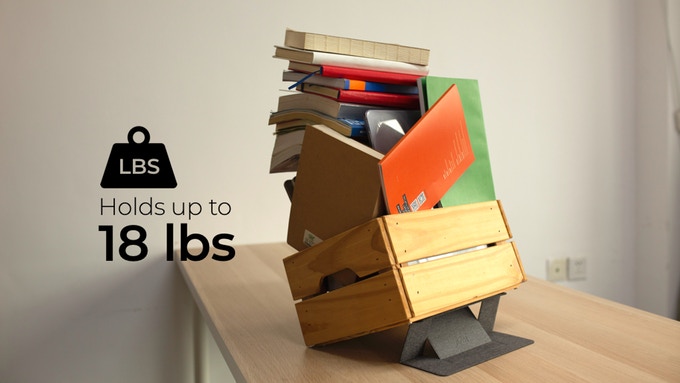 4. MOFT is easily removable, and re-attaches in seconds
Let's say you miss your old flat-typin' days, you can remove this laptop stand in seconds.
Its durable adhesive will never fall off your computer.
But it won't leave a residue once it's removed, either.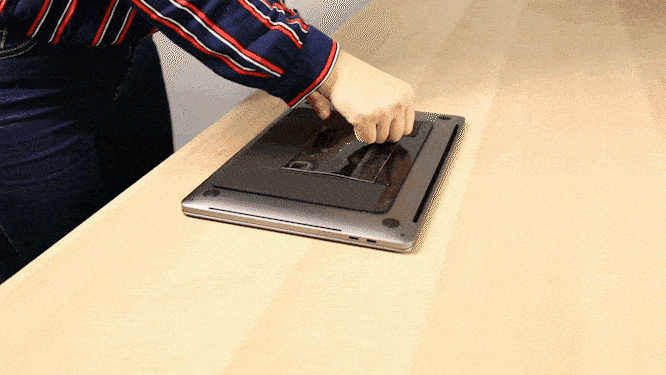 5. It automatically corrects your posture
Two adjustable heights optimize your sitting posture to reduce neck and wrist pain.
MOFT's laptop stand offers the ideal typing height for maximum comfort for extended periods of time.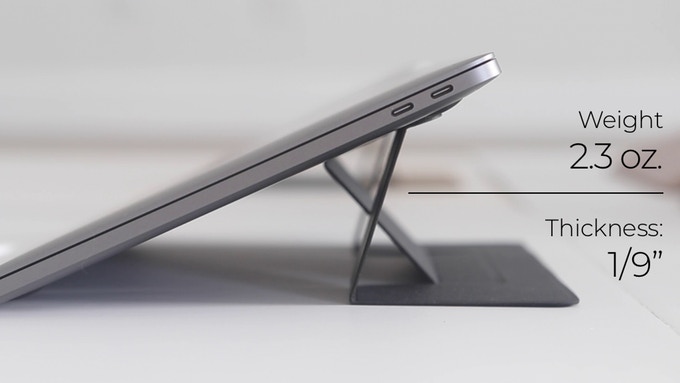 6. MOFT is absurdly lightweight
It weights less than a pen.
Which is pretty damn amazing for how sturdy it is.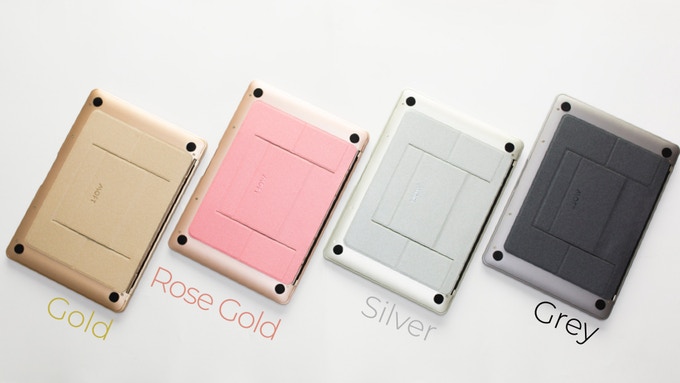 7. It's super cheap!
At just $19, you will not find a better value.
It's the same price as Amazon's best-seller, and a far and away better product.

---
103,000 people have already joined The HypeSquad. Have you?
Oops! We could not locate your form.