These are hands down the
best Kickstarter technology projects of 2019.
Broken down month by month.
And updated more often than you get your hair cut.
P.S. If anybody has Great Clips coupons, hook a brotha up!
---
Best Kickstarter Tech – December 2019
---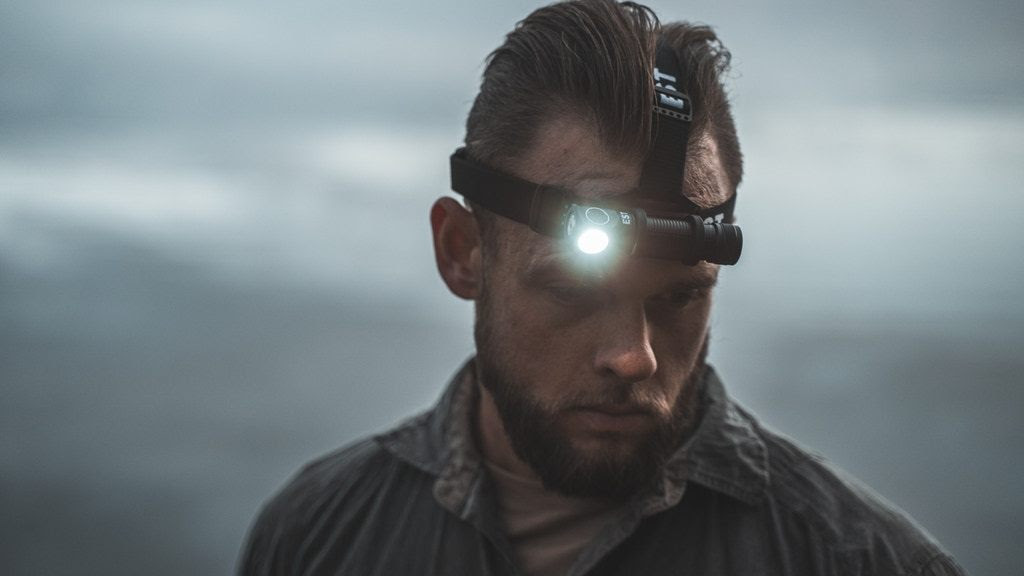 If only humans had a ballin' light on top of our heads like an Anglerfish…
We wouldn't NEED the Torch L1 Flashlight.
But since we're lame AF and possess lightless foreheads, this high-tech torch is really our only option.
It's the ULTIMATE emergency tool to keep in your car should the unexpected happen.
Its magnetic grip gives you hands-free access to ultra-bright light in ANY situation.
Use it as a convenient headlamp or powerful flashlight offering top-notch performance thanks to its anodized aluminum finish and IP68 waterproof shell.
This bad boy even has 20 days of runtime.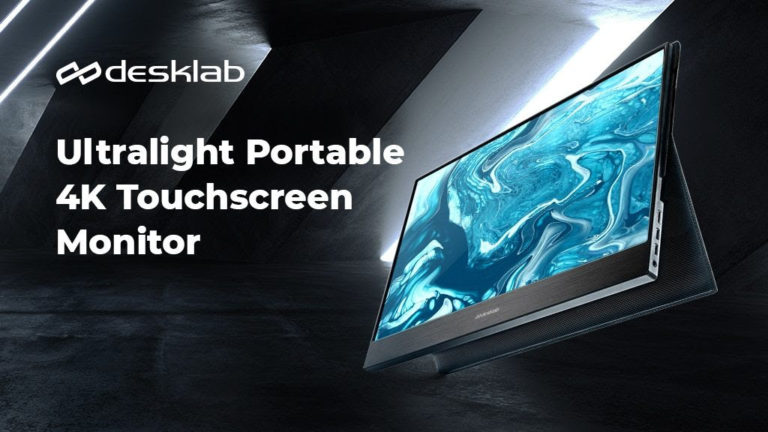 I'm a touchy guy.
Wait, that came out wrong.
I like to touch things.
Nope, still off.
I like touchscreens.
There we go.
The Desklab 4K Portable Monitor is a touchscreen like NO OTHER!
It offers UNIVERSAL compatibility paired with a vibrant, high-res touchscreen that's 50% bigger and 15% lighter than an iPad.
The lightning-fast processor ensures instant response time while you work OR game, and its ultra-bright, glare-free screen lets you use the Desklab Monitor absolutely ANYWHERE.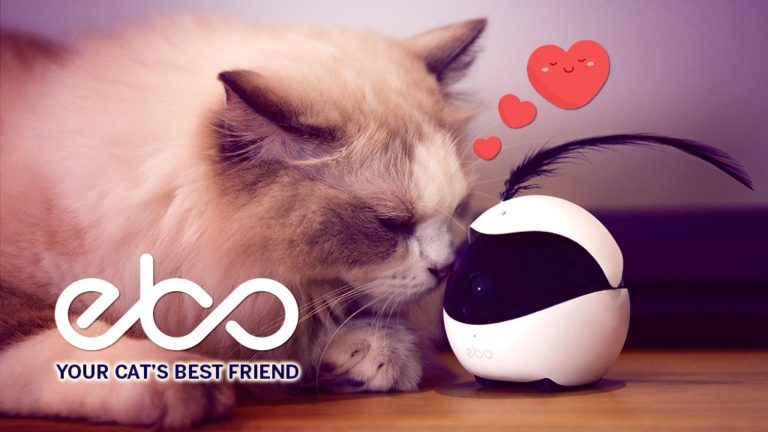 My boss: "Pshhhhh, nobody reading this owns a cat."
Me: "Shut up, Frank."
Ebo is a wonderfully cute companion that keeps your cat, dog, or husband entertained for HOURS!
Its smart, autonomous movements give your furry friend the TIME OF HIS LIFE while you're at work.
You can even record crystal clear video of Mr. Whiskers smacking the sh*t out of this thing every time it goes by!

---
Best Kickstarter Tech – November 2019
---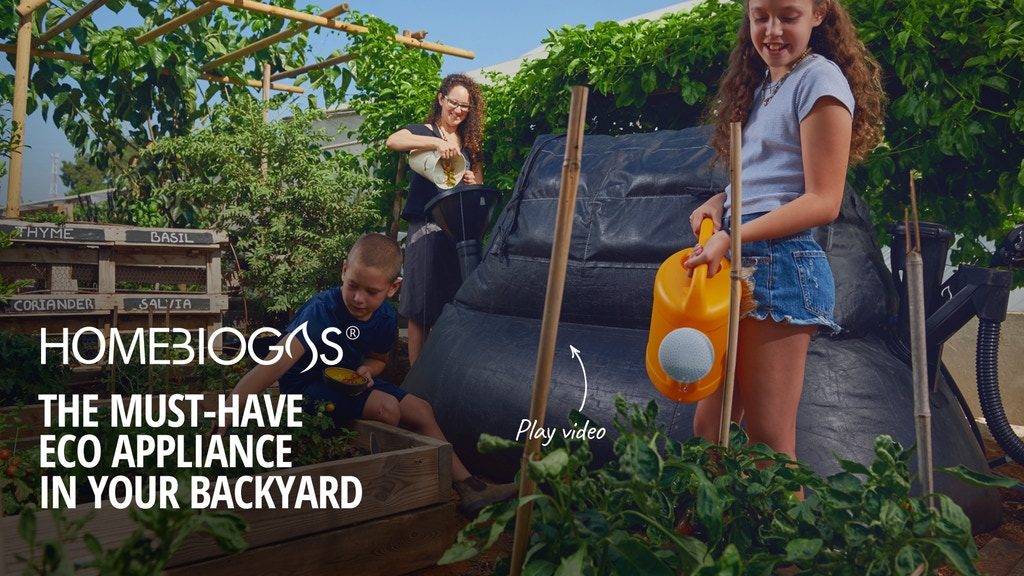 Hold up…
You're telling me that my nasty a** banana peels can be turned into actual cooking gas??
BINGO!
HomeBiogas turns your leftover food scraps into all-natural gas.
It's an ultra-sustainable (and pretty dang cool) way to cook.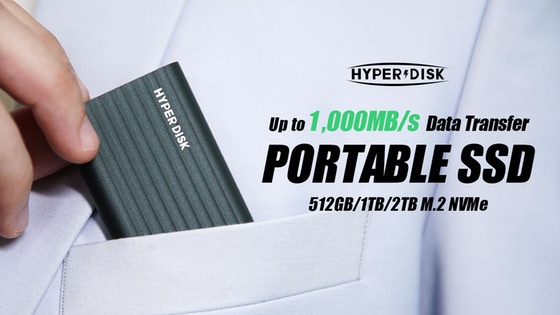 There is a ZERO percent chance the guy narrating their campaign video is that actor, but hey, who the heck cares.
HyperDisk is small, but mighty.
It can hold a staggering two terabytes of data and fits in the palm of your hand.
Pair that with transfer speeds faster than Dale Jr. on lap 47 of the Daytona 500, and you have yourself a sweet little gadget.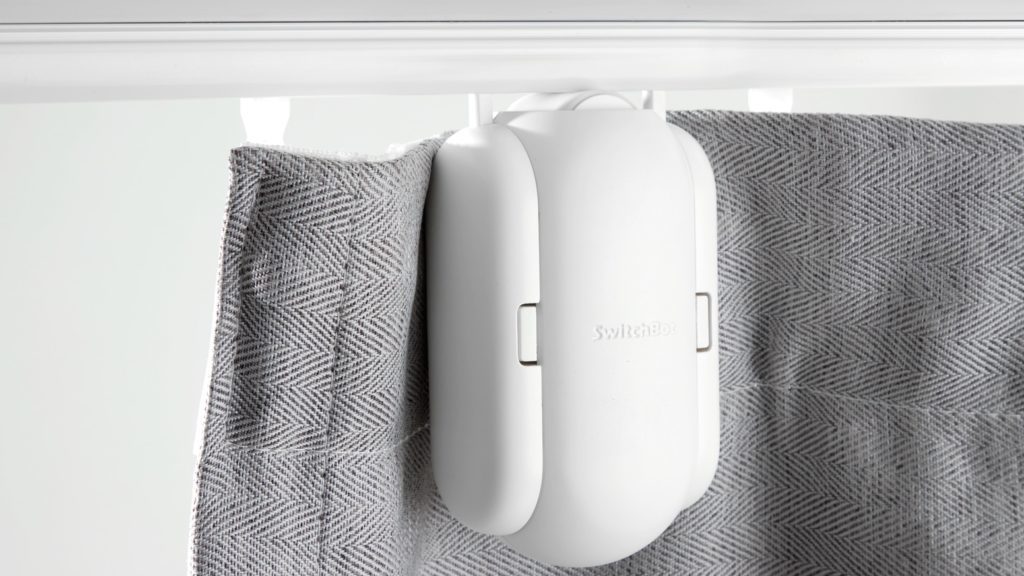 Hold up, hold up, hold up.
Your curtains expect YOU to get up and move them aside?
NOT UP IN HERE!
SwitchBot Curtain is a genius device that makes ANY curtains smart in seconds.
Simply hang it up and you're ready to roll.
Its built-in sunlight sensor opens your curtains when it's time to get up, too.
Which is an absolute DREAM for those of us who hate waking up to an alarm.
(Everyone.)
P.S. Most people go with the Recommended+ Pack!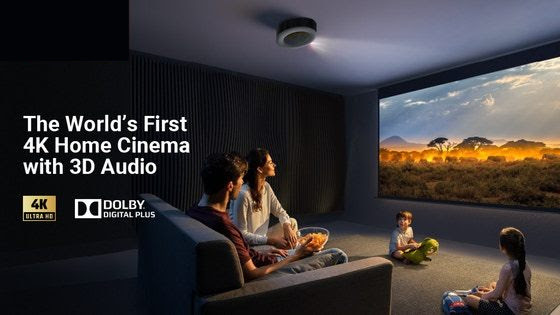 You're an adult.
(A smart, capable, ridiculously good-looking adult at that.)
And you can make decisions for yourself, I know.
Still, I want you to have the facts.
You could spend $6,000 on the newest 80-inch flatscreen…
Buttttt that'll just be outdated in a few months.
OR you could spend WAY less on vastly better technology with the Nebula Cosmos Max 4K UHD Projector.
It displays crystal clear 4K video on a MIND-BLOWING 150-inch screen.
Vibrant colors, immersive sound, and dynamic smoothing technology combine to produce an out of this world entertainment experience like you've NEVER seen before.
Those are the facts, now you can decide…
Will YOU join entertainment's future?
Or be left behind in its past?

---
Want these awesome projects delivered straight to your inbox? Sign up for The HypeSquad, our hilarious weekly email featuring the 5 best Kickstarter projects + more!
Oops! We could not locate your form.
---
---
Best Kickstarter Tech – October 2019
---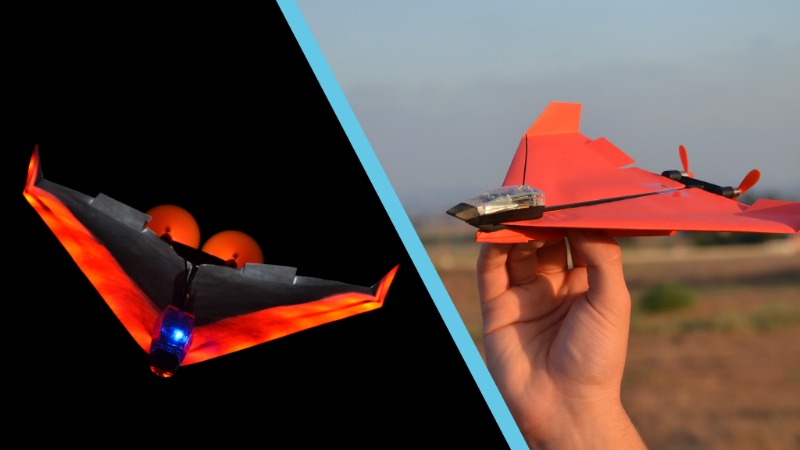 Think paper airplanes aren't cool?
You're right.
Regular paper airplanes are, in fact, not cool.
But POWERUP 4.0 turns normal paper airplanes into acrobatic aerial MASTERPIECES.
Simply attach the control module to ANY piece of paper, download the app, and you'll be flying like Maverick from Top Gun in no time.
Flips, tricks, racing…
You can do it ALL with this supremely fun device.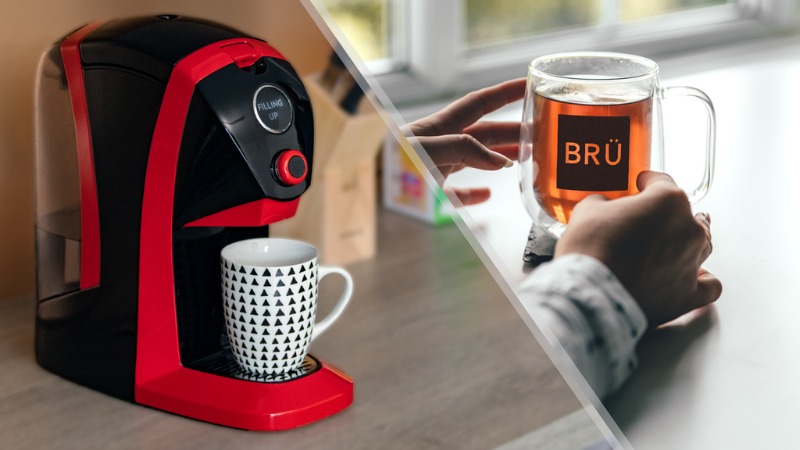 **Cue horrific British accent**
"Care for a spot of tea, love?"
BRU isn't super versatile, but then again does your tea maker really need to be?
It brews your choice of hot tea quickly and easily.
Simple fill the capsule with your favorite tea, and you're good to go.
(Are you still reading this in a British accent?? You can stop now.)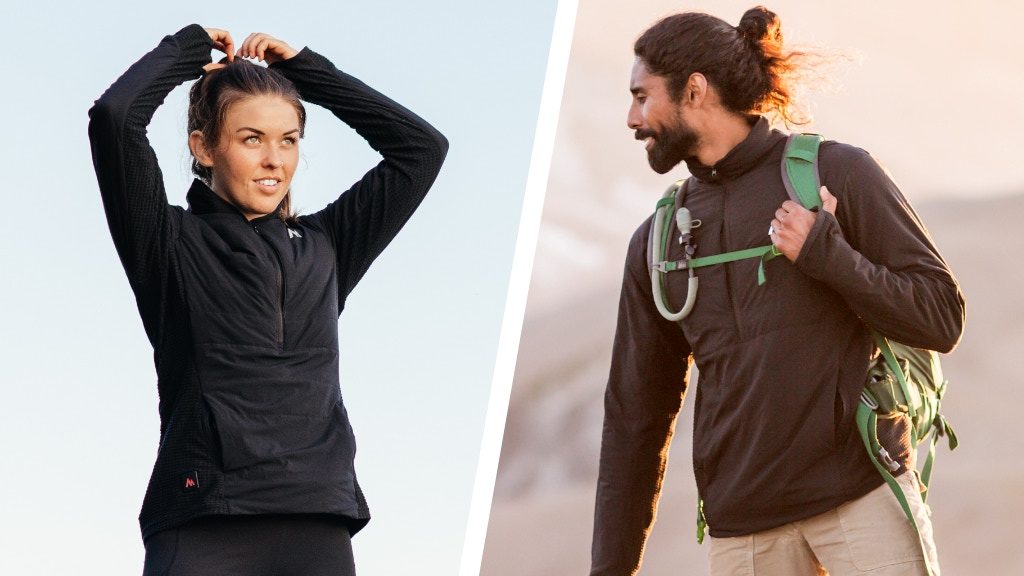 Back in my day, we didn't HAVE heated jackets!
We froze our butts off, and we LIKED it that way.
JK, it actually sucked.
Ember is a revolutionary heated jacket that warms you with the touch of a button.
It's the ultimate trail jacket that keeps you toasty warm without adding bulk.
High-flow vents provide exceptional breathability, too, giving you 3-season comfort no matter where you live.

---
Want these awesome projects delivered straight to your inbox? Sign up for The HypeSquad, our hilarious weekly email featuring the 5 best Kickstarter projects + more!
Oops! We could not locate your form.
---
---
Best Kickstarter Tech – September 2019
---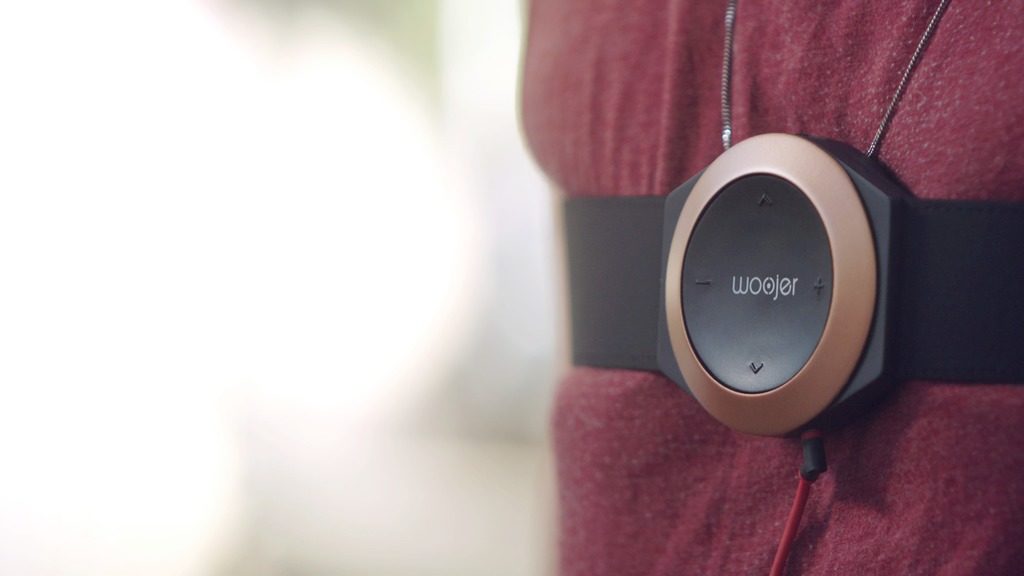 Have you ever stood right beside the speaker at a concert?
I said, HAVE YOU EVER STOOD RIGHT BESIDE THE SPEAKER AT A CONCERT?
It's GREAT for feeling music, but now you don't have eardrums.
Woojer Edge offers the best of both worlds.
A truly immersive sound experience that lets you feel the music without demolishing your ears.
The Strap Edge is an ultra-affordable wearable built for music lovers that will leave your entire body tingling.
Looking for an even more powerful experience?
The Vest Edge gives gamers an unreal thrill through 360° immersive sound.
Either way, you'll be taking your sound experience to an ENTIRELY new level.
P.S. Enjoy 45% off with their early bird reward and get FREE SHIPPING in the U.S.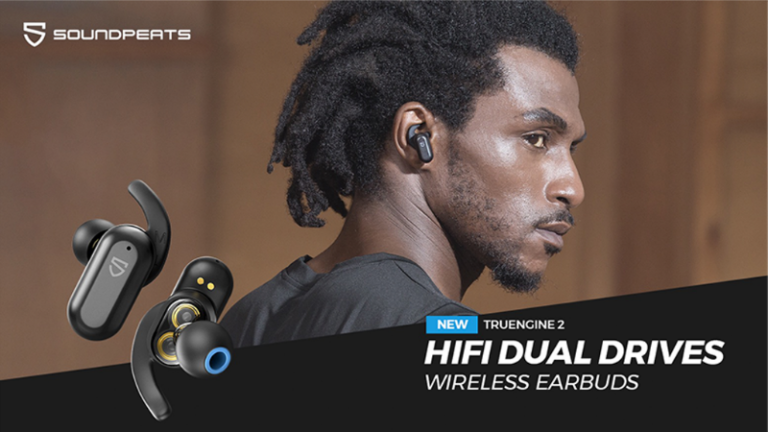 I'll let you in on a little secret…
If you search "earbuds" on Amazon, you'll get over 40,000 results.
And they all SUCK.
Well, most of them.
They're either cheap pieces of low-tech garbage or more expensive than a semester at an Ivy League school.
But Truengine2 isn't on Amazon — it's on Kickstarter.
Because nowhere else on Earth can you find $69 earbuds that sound THIS good.
Their patented dual dynamic drivers deliver crystal clear audio that's as balanced and smooth as a $400 pair of luxury headphones.
Powerful, deep bass gently glides through your ears offering an audio experience that makes music come alive.
P.S. Even though these are an absolute STEAL at just $69, it kinda stinks that you have to pay $30 for shipping…
PSYCHE! Shipping is FREE worldwide!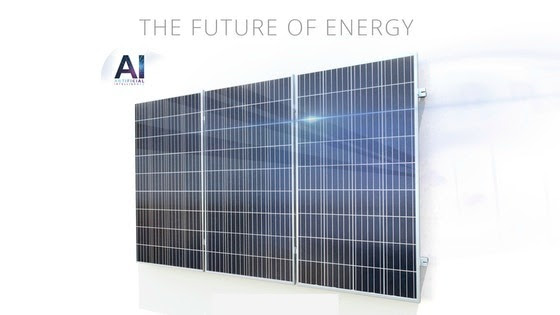 Solar panels are kinda like Dippin' Dots…
They've been the "ice cream of the future" for like 30 years.
Why haven't they caught on?
Because they're expensive, complicated, and HUGEEEEEE.
Well, they used to be.
Legion Solar 4 is a solar energy solution that easily installs in minutes, provides instant power, and pays for itself 3x faster than traditional solar panel systems.
It's not tied to the power grid, so you're free to produce your OWN energy unrestricted WITHOUT asking permission from your utility company.
If you've been thinking about hoppin' on the solar bandwagon, it's time to jump on board my friend.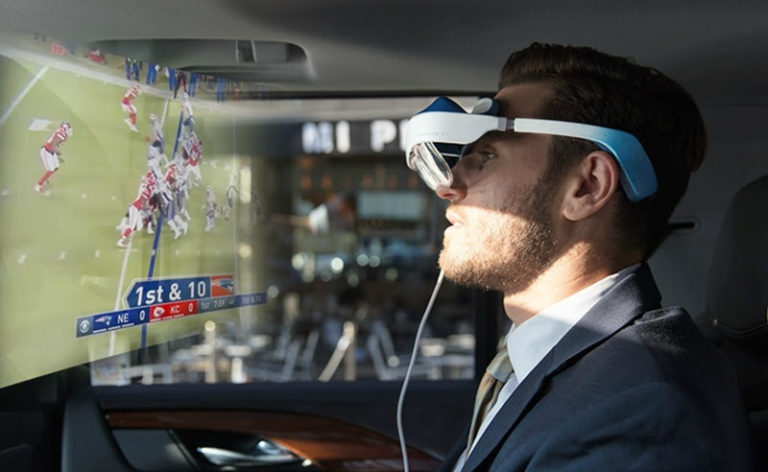 "Hey man, what are you watchin' on that thing?"
"The game, of course!"
**silently wipes away tear while streaming The Notebook**
DreamGlass Air is a high-tech GAME-CHANGER that literally feels like you're in your OWN movie theater.
Imagine projecting a private, 100-inch HD screen anywhere you go.
Stream ANY content from ANY phone on a massive crystal clear display that blows your phone's screen out of the freakin' water.
Plane rides, Ubers, chilling on the couch…
NONE of it will be the same after you unlock the unreal experience that is DreamGlass Air.
P.S. Their super early bird rewards have an expected delivery THIS December!

---
Want these awesome projects delivered straight to your inbox? Sign up for The HypeSquad, our hilarious weekly email featuring the 5 best Kickstarter projects + more!
Oops! We could not locate your form.
---
---
Best Kickstarter Tech – August 2019
---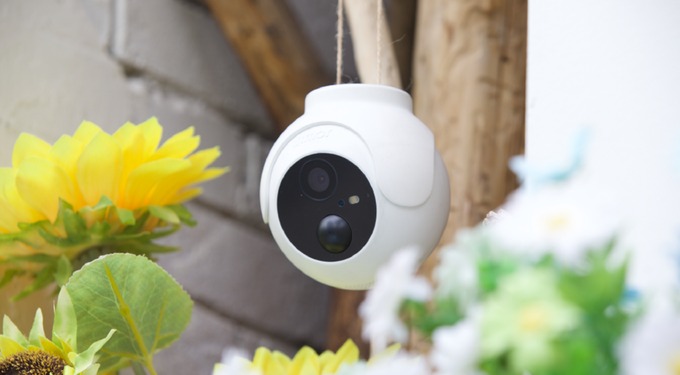 Some jack-wagon stole a package off my front porch a few months ago.
If only I'd had the Litmore Battery Cam, I'd be chasing his a** down for a severe case of vigilante justice.
Uhhh, I mean I'd have promptly alerted the authorities, of course.
This highly portable HD camera packs a shocking amount of technology in an ultra-sleek design. 
It features 2-way talk, night vision mode, a 1-year battery, and HD video capture.
Fend off porch pirates (and anybody else) with this highly affordable wireless camera.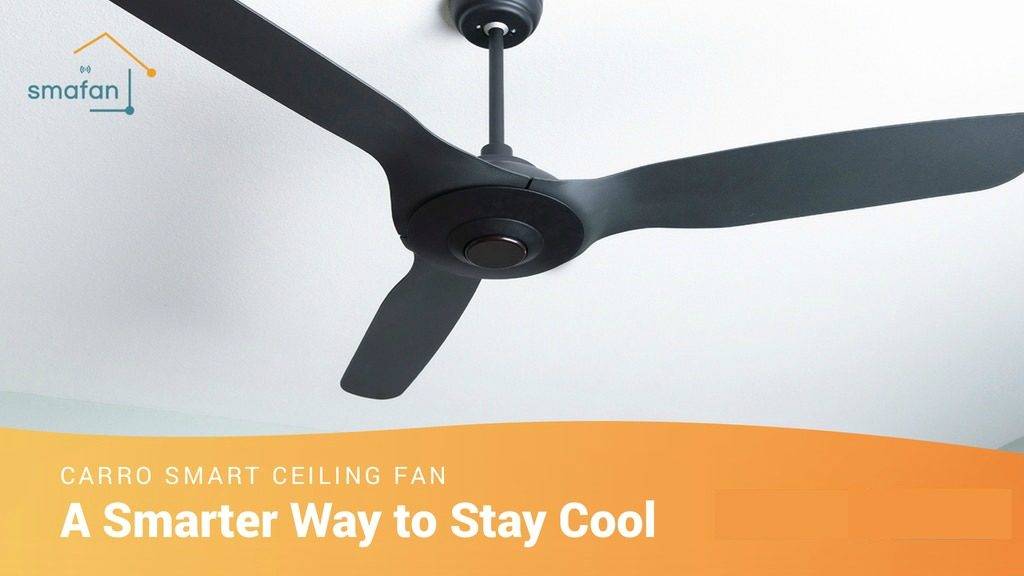 Nothing says, "Disruptive new technology," like an elderly couple staring at the ceiling.
Terrible thumbnail aside, the Carro Smart Fan is pretty damn cool.
(Get it??)
Its voice-activated, 10-speed motor uses a whopping 70% less energy than regular fans.
And its whisper quiet design makes this the perfect smart home addition to keep things chill this summer.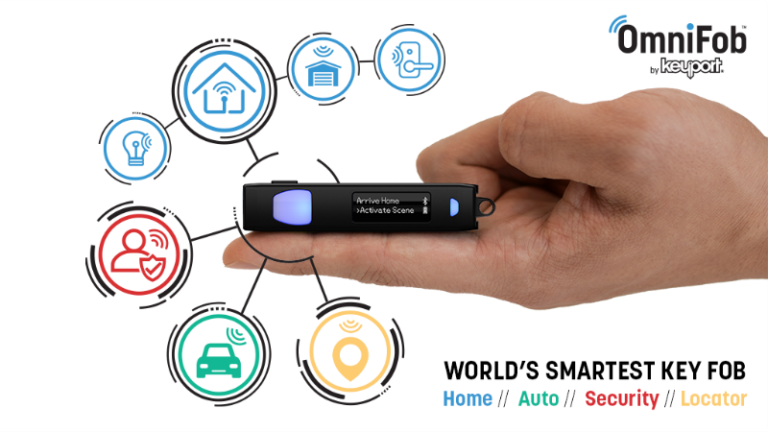 Have you ever gone over to a friend's house and had NO idea how to turn on their TV?
Then they grab the remote, push exactly 11 buttons in precise order and declare, "See, it's easy!"
When it comes to technology, simple is better.
And there's really nothing simpler than a smart key fob that controls everything around you.
Start your car, lock the door, or turn up the AC — all with the touch of a button.
Pretty much anything you can think of, OmniFob can do.
P.S. You can't put a price on convenience… wait, actually these guys did and it's surprisingly affordable!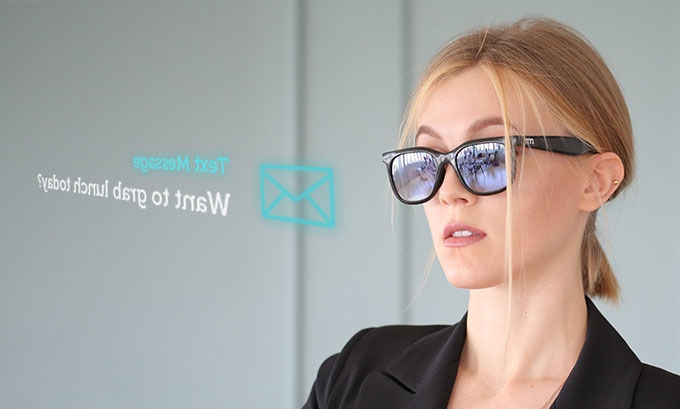 I got my current sunglasses on Amazon for 12 bucks.
Needless to say, they can't do what Norm Smart Glasses can.
These take your favorite smartphone features, and put them right in front of your face.
Texting, calls, the weather, GPS,  it'll all be displayed in your field of vision.
How do these work?
No clue.
But I do know I want them.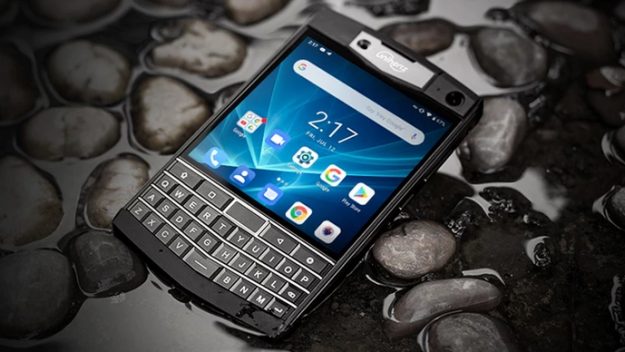 A high-tech smartphone that's drop-proof, dust-proof, AND waterproof??
SIGN ME UP!
Titan's battery lasts for an ENTIRE WEEK, too.
But its most unique feature?
A full keyboard that will have you fondly reliving your days with your old enV2.

---
Want these awesome projects delivered straight to your inbox? Sign up for The HypeSquad, our hilarious weekly email featuring the 5 best Kickstarter projects + more!
Oops! We could not locate your form.
---
---
Best Kickstarter Tech – July 2019
---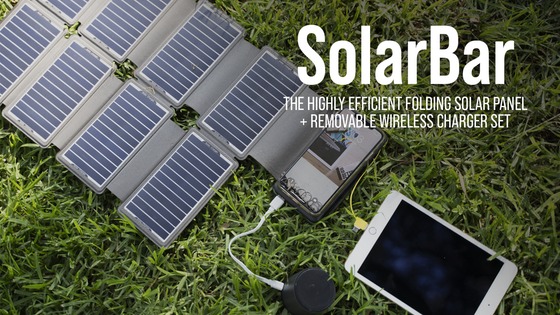 "There ain't no outlets in the great outdoors, homie!" – me after a few too many Busch Lights
SolarBar is an amazing new gadget that lets you charge your phone absolutely anywhere.
Its four solar panels offer a crucial extra charge for any device while you're out on the trail or camping.
And at just $69, it's a highly affordable addition to your camping arsenal should, "just in case," actually happen.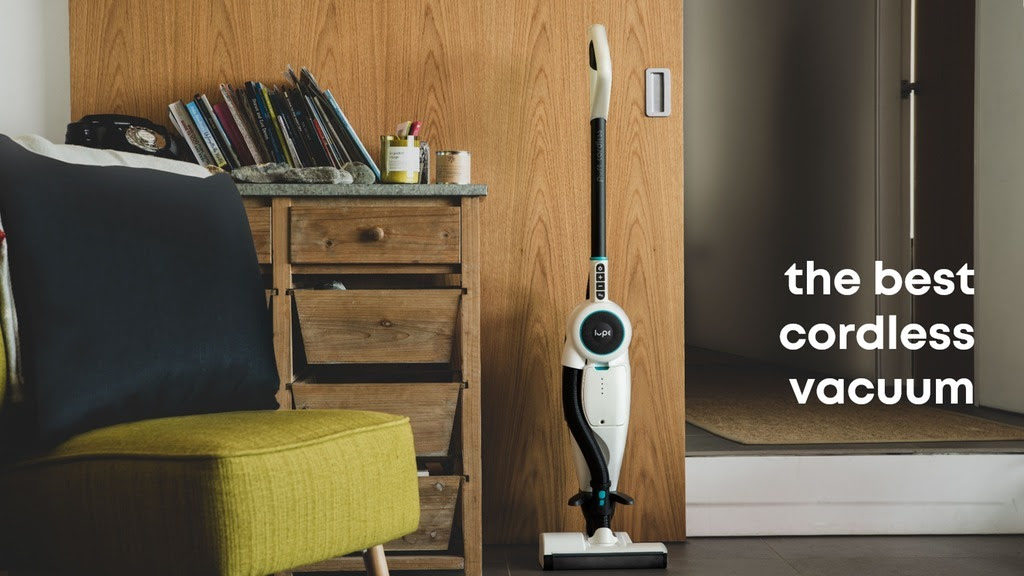 Most cordless vacuums have about as much power as a malnourished flamingo.
But not the Lupe Cordless Vacuum.
Its patented suction intensifier delivers shockingly strong suction that's literally TWICE as powerful as ANY other cordless cleaner out there.
Its fade-free power cleans your entire house on a single charge, while brilliantly designed built-in tools help you clean hard to reach spots with ease.
Love replacing disgusting vacuum bags?
Of course not!
And now you won't have to.
Lupe's super simple bagless container empties in the blink of an eye.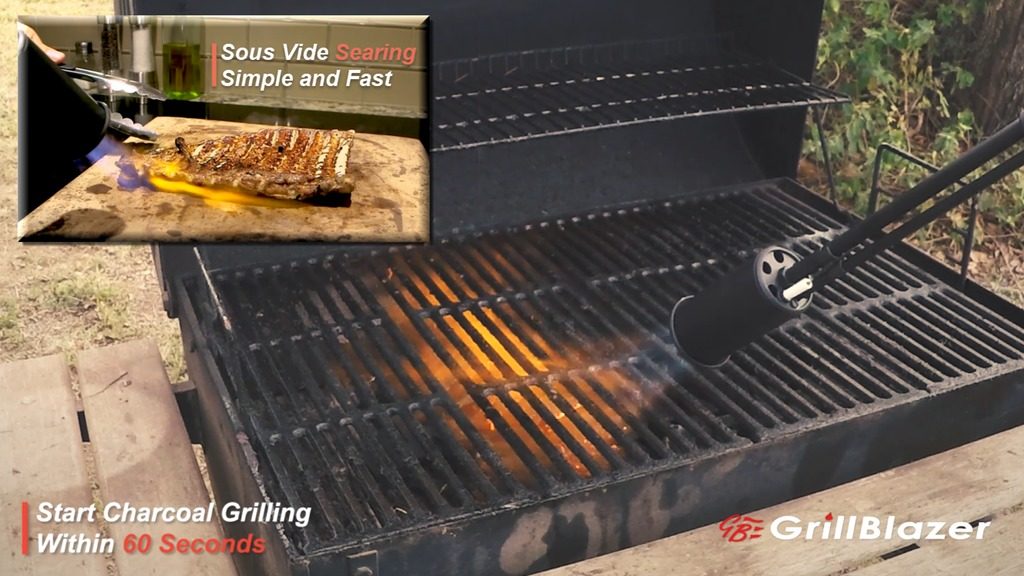 The GrillGun is a high-powered torch that's ridiculously effective and absurdly fun to use. 
Light ANYTHING 5x faster — from charcoal grills to fire pits to campfires.
Our ancestors would literally KILL for this thing…
But all YOU have to do is click that green button to start grillin' like a boss.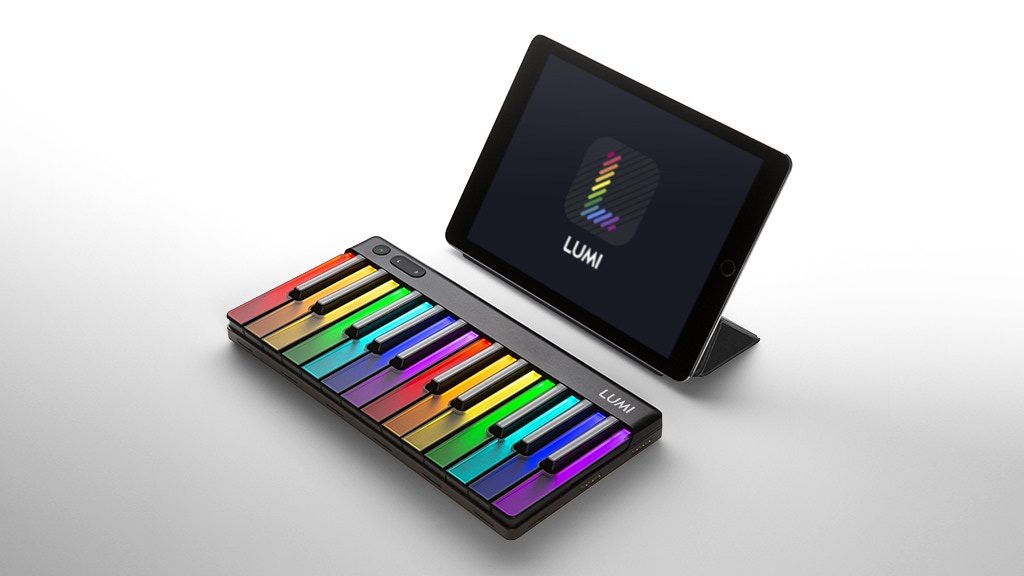 I'll never forget the last day I played a musical instrument.
I was in 5th grade, jamming out on the recorder.
After class, my music teacher pulled me aside and said five words that will always stick with me:
"Grant, that was pretty bad."
I left the room with my head held high, knowing I'd eventually prove her wrong.
Just kidding, I gave up and never played music again.
Until LUMI came along.
It's a brilliantly designed full-color keyboard that illuminates the keys you need to play next.
It makes learning how to play the piano delightfully simple.
Which is why it's absolutely crushing it on Kickstarter right now.

---
Want these awesome projects delivered straight to your inbox? Sign up for The HypeSquad, our hilarious weekly email featuring the 5 best Kickstarter projects + more!
Oops! We could not locate your form.
---
---
Best Kickstarter Tech – June 2019
---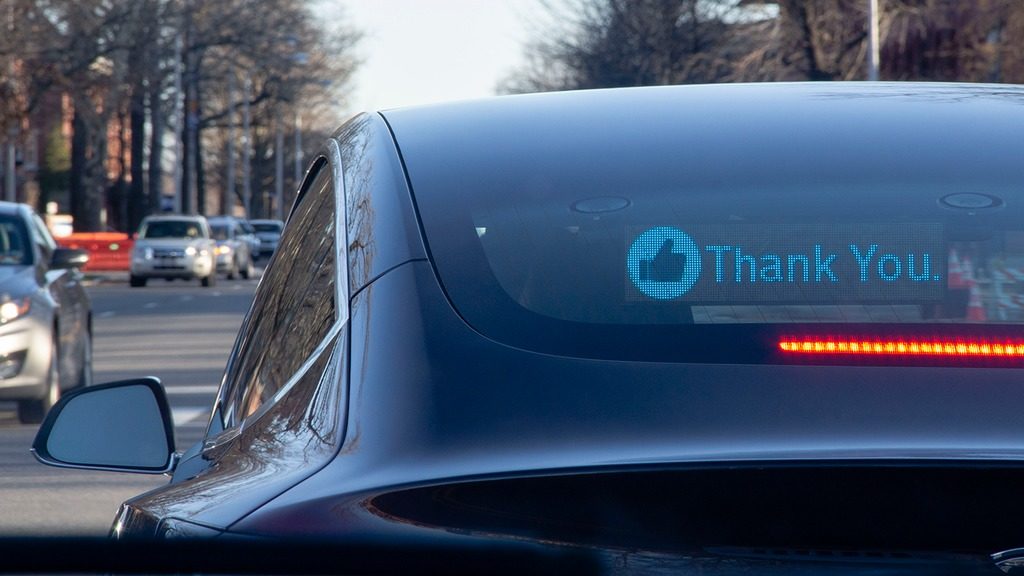 Have you ever wanted to tell another driver to get off your a** have a nice day?
Well now you can!
RoadWayve is a revolutionary, ultra-bright LED message board that allows amazingly quick communication with other cars.
Instantly send fully customizable, voice-activated messages and emojis to others drivers with this wonderfully simple system.
So holster that middle finger, partner.
Get a RoadWayve instead.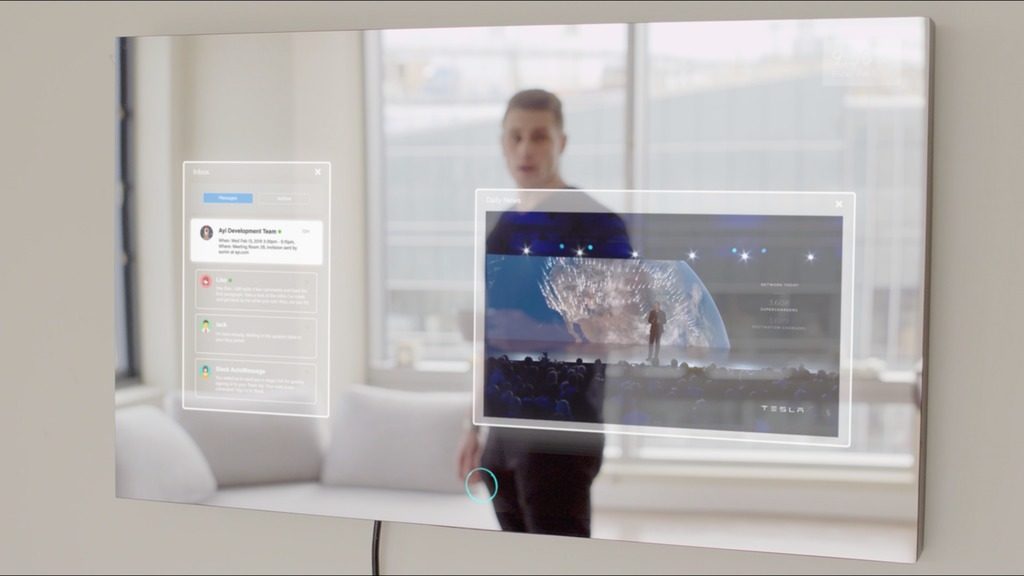 Mirror, mirror on the wall, who's the most bada** mirror of them all?
Ayi is a ridiculously futuristic smart mirror that does a WHOLE lot more than just reflect that pretty face of yours.
It's the ultimate smart home device that can play music, order an Uber, and turn down the AC — heck, it can even buy you a pizza.
It's a show-stopping addition to your home that will literally make your guests' mouths DROP.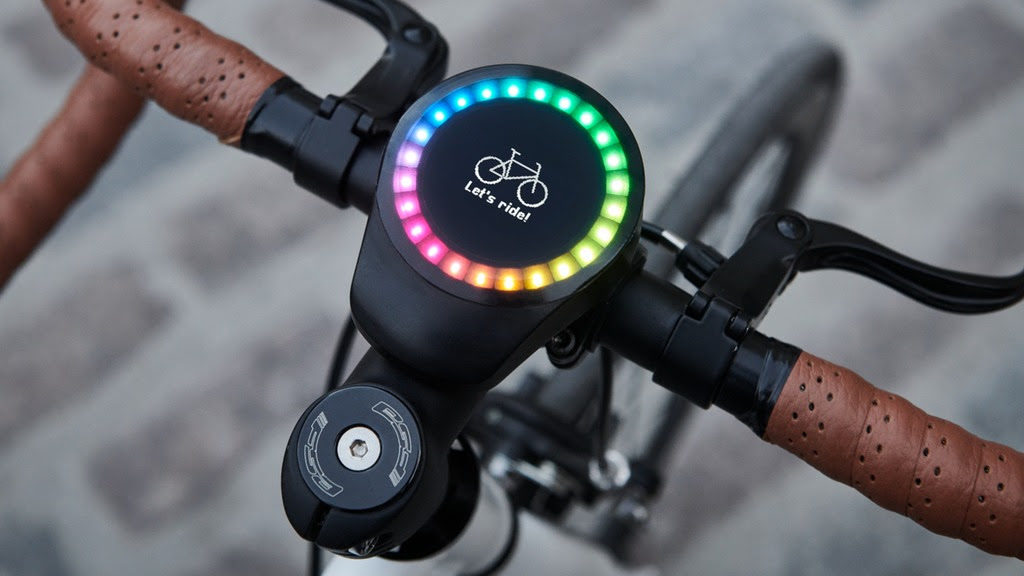 Remember when you used to print MapQuest directions on an actual piece of paper before going on a road trip?
And heaven forbid you missed a turn, or your five hour drive to grandma's house would end up being a 17-hour trek to Toronto.
But Google Maps changed the game for cars, and now SmartHalo 2 is doing the same for bikes.
This wildly advanced, all-in-one smart bike hub literally gives your bike superpowers.
Its weatherproof design fits any bike, and an absurdly tough anti-theft lock lets you keep it in place 24/7.
But what exactly can the new and improved SmartHalo 2 do?
E-V-E-R-Y-T-H-I-N-G
Pinpoint navigation, speed tracking, fitness monitoring, call assist — anything you ever imagined your bike could do and more, this can do it.

---
Want these awesome projects delivered straight to your inbox? Sign up for The HypeSquad, our hilarious weekly email featuring the 5 best Kickstarter projects + more!
Oops! We could not locate your form.
---
---
Best Kickstarter Tech – May 2019
---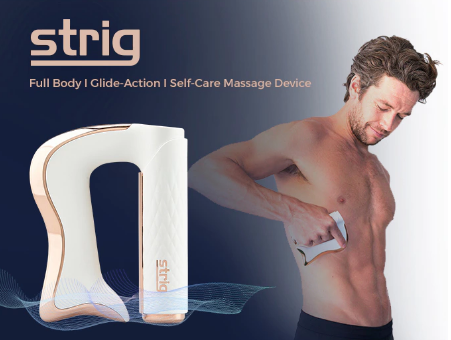 My back currently feels like it was beaten by 23 crowbar-wielding 1st graders.
Why?
Well I don't have STRIG.
Yet.
It's a revolutionary recovery tool that works to relieve muscle pain with amazing microvibration technology.
Its brilliant design lets you press directly onto your muscles, too, quickly eliminating everything from general muscle soreness to chronic muscle pain.
Show those shockingly violent 1st graders who's boss with this truly epic device.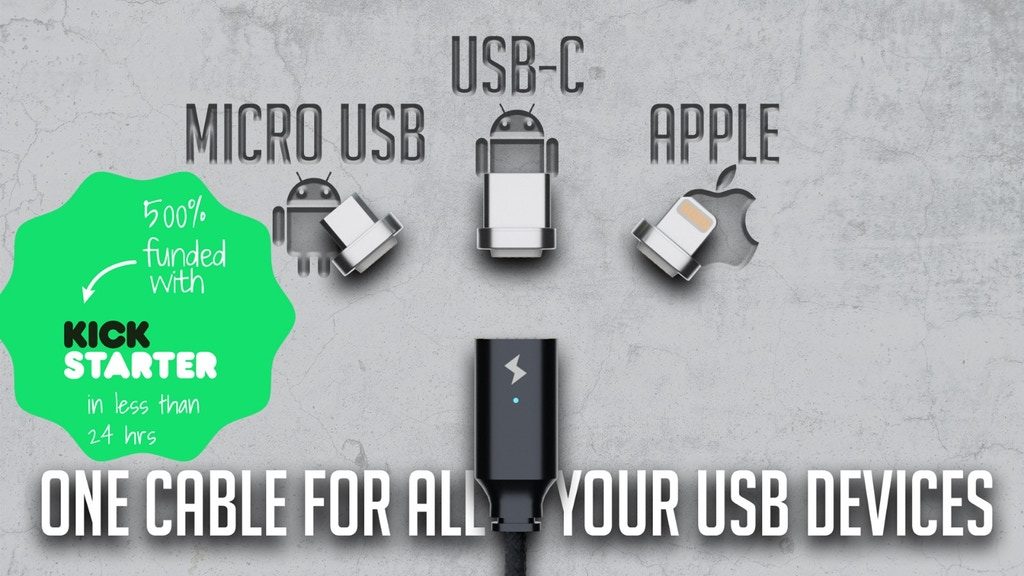 You can get a charging cable RIGHT NOW for $6 on Amazon.
You could also order Sushi from a gas station.
Point is, just because something looks the same, doesn't mean it is.
Those other chargers?
They're like gas station sushi… cheap, readily available, and almost guaranteed to give you a headache.
The UNO Cable is unlike any charging cord on the market.
It's a ridiculously versatile charger that works with ANY mobile device regardless of brand.
Powerful magnets instantly snap into place, quickly and easily charging your devices from anywhere!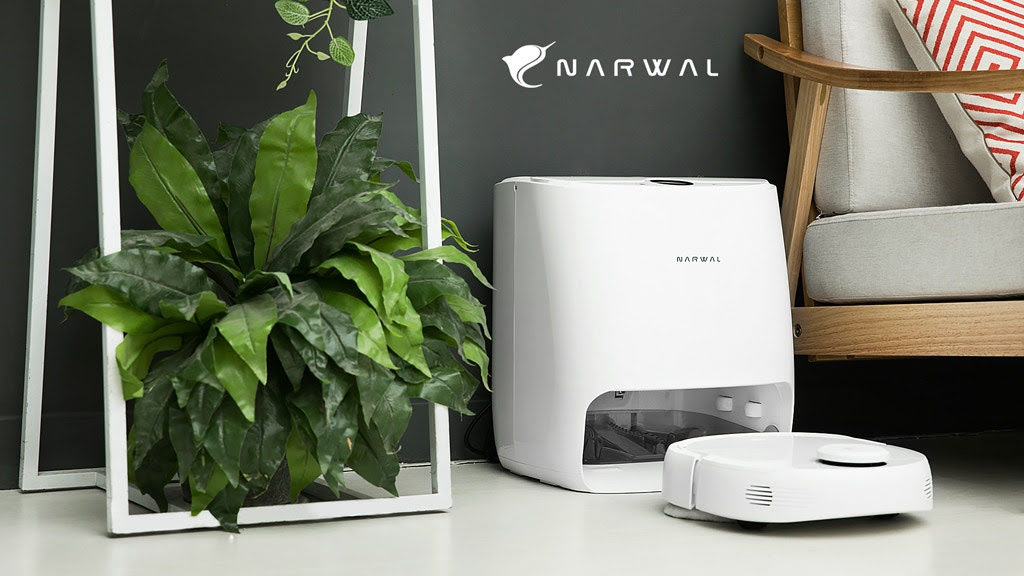 OMG, ROBOTS ARE TAKING OVER THE WORLD!!!
JK, they just want to clean your house.
Narwal is a powerful 2-in-1 self-cleaning robot that both vacuums AND mops floors 3x better than other robotic cleaners.
Its smart mapping technology and customizable cleaning schedule let you enjoy a deep-clean in every room without so much as lifting a finger.
The best part?
Narwal literally cleans ITSELF after it's done working its magic!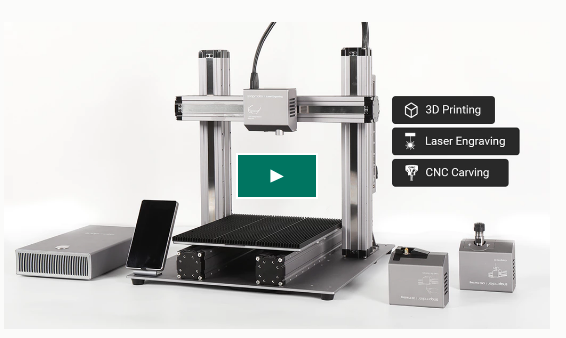 If you possessed this machine 100 years ago, you would literally be the most powerful person alive.
Ok, maybe not literally.
But EVERYBODY would want a piece of the cool sh*t you were making!
The Snapmaker 2.0 is a ridiculously cool 3D printer that's blissfully easy to use.
It cuts or laser engraves any surface, and is a whopping 5x faster than its predecessor.
If you've been waiting to hop on the 3D printer bandwagon, here's your chance to join the ride.
P.S. It raised $2 million in under two hours.

---
Want these awesome projects delivered straight to your inbox? Sign up for The HypeSquad, our hilarious weekly email featuring the 5 best Kickstarter projects + more!
Oops! We could not locate your form.
---
---
Best Kickstarter Tech – April 2019
---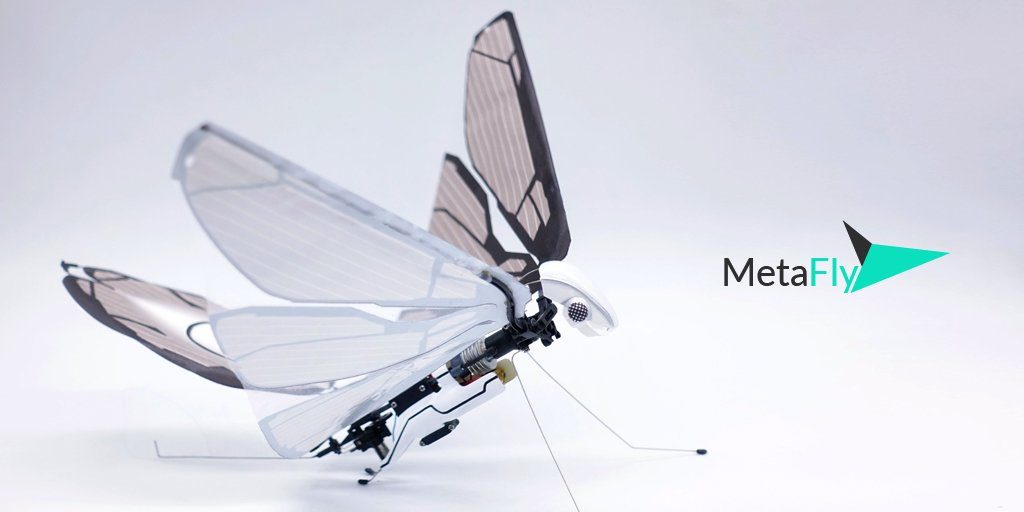 What the hell is that thing?!
An overgrown butterfly?
A mutated praying mantis?
Whatever it is, MetaFly is absolutely CRUSHING it on Kickstarter.
It's part drone, part remote controlled airplane — and a wildly different flying experience than anything you've tried before.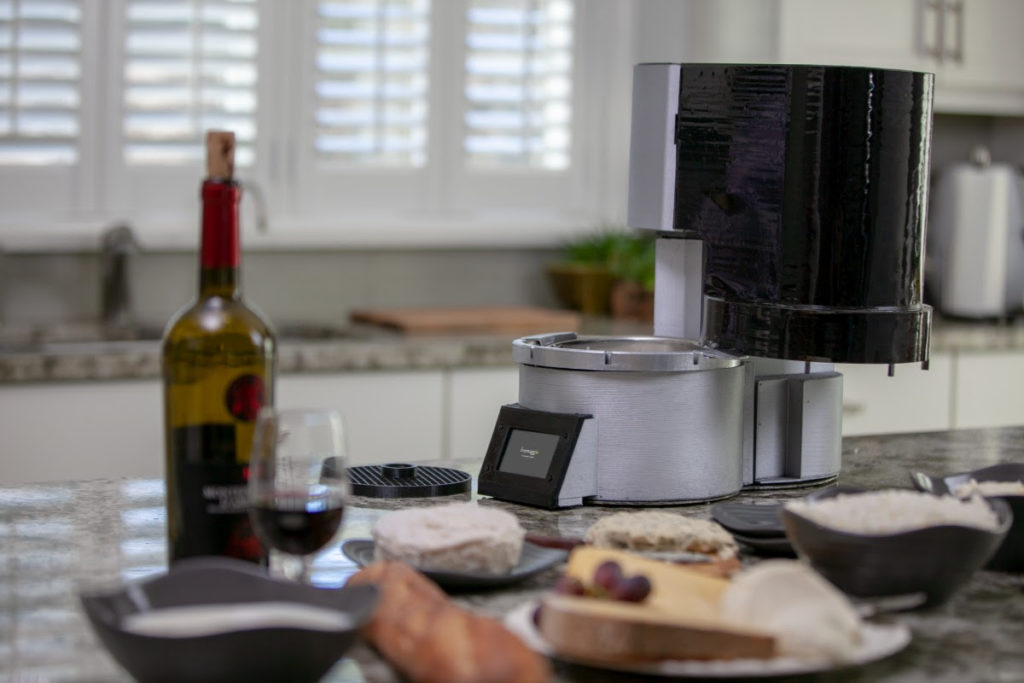 Ok, as soon as you get home tonight, I need you to do something for me…
Head to your fridge and dig through the cheese drawer.
Whatcha got in there?
Some Gouda?
Maybe a little 4-cheese Mexican?
Oooo I think I see some sharp Cheddar in the back!
Now carefully take all of that cheese… AND THROW IT IN THE GARBAGE.
Because you're not gonna need it anymore.
Fromaggio is the world's first smart, automatic home cheesemaker.
 It lets you easily make delicious, natural cheeses yourself.
You can even create your own blend for a custom taste that literally blows processed, store bought cheeses out of the water.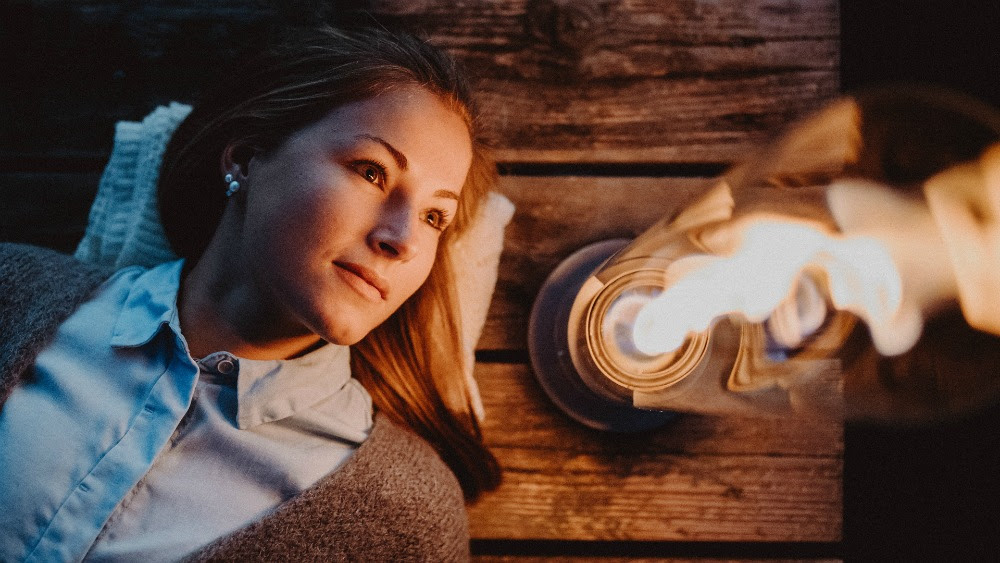 "Fire is such a beautiful, majestic thing."
-Some 12-year-old playing with matches right now, probably.
But SPIN is undeniably mesmerizing no matter what your age.
Its dazzling spinning flame offers a stunning show of light in which your eyes lock-in and your worries melt away.
Whether you're indoors or outside, SPIN's gentle, warm glow sets the mood for ultimate relaxation in a wonderfully unique way.

---
Want these awesome projects delivered straight to your inbox? Sign up for The HypeSquad, our hilarious weekly email featuring the 5 best Kickstarter projects + more!
Oops! We could not locate your form.
---
---
Best Kickstarter Tech – March 2019
---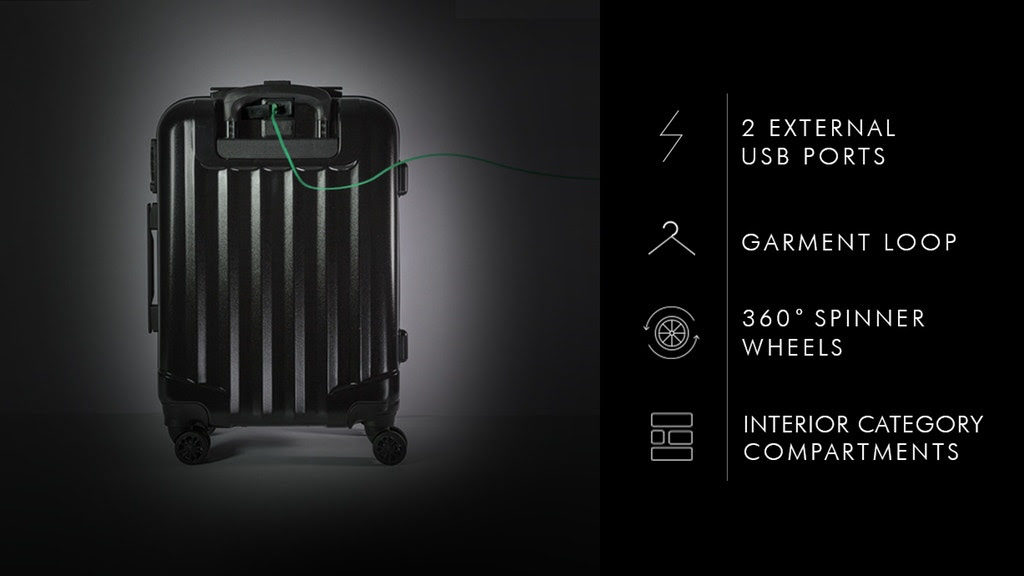 Genius Pack Supercharged is a maximum capacity carry-on that's gotten more press than a Kylie Jenner tweet.
It comes JAM-PACKED with features, like 9 insanely organized compartments including a special section just for your dirty clothes.
Throw in an amazingly long-lasting powerpack, ultra-smooth 360° wheels, and a ridiculously tough 100% polycarbonate shell, and you have what Mashable called, "Your perfect, durable travel companion."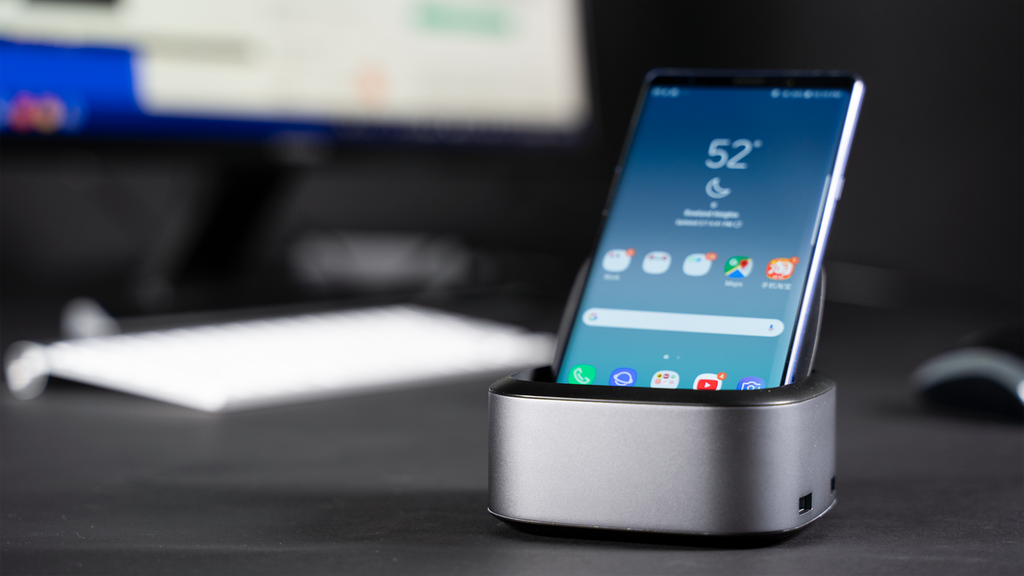 Like approximately 97% of millennials, my first phone was a Motorola RAZR.
I remember texting my 7th grade girlfriend, and EACH TEXT cost 10 cents!
But smartphones have come a long way since then, and NuDock lets you unleash their full potential. It allows you to connect to ANY screen in seconds.
It's a wonderfully compact device ideal for giving presentations, watching movies, gaming… or texting my 7th grade girlfriend. (Remember me, Abby?)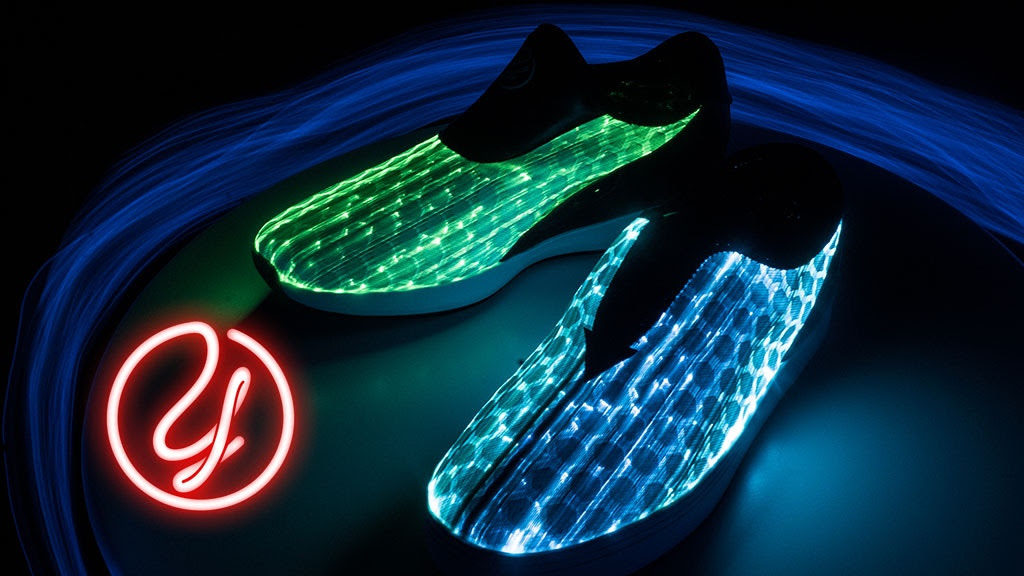 Did you ever wear those sweet light-up shoes as a kid?
Nothing, besides sharing Gushers in the lunchroom, made you a more popular 1st grader.
Well Glow is the high-tech adult version of the shoes we all loved as kids, outfitted with dazzling LED technology that glows in six stunning colors.
Its custom-made honeycomb fabric is not only eye-catching, but tremendously comfortable, too. Giving you an all-around great sneaker with an undeniably unique look.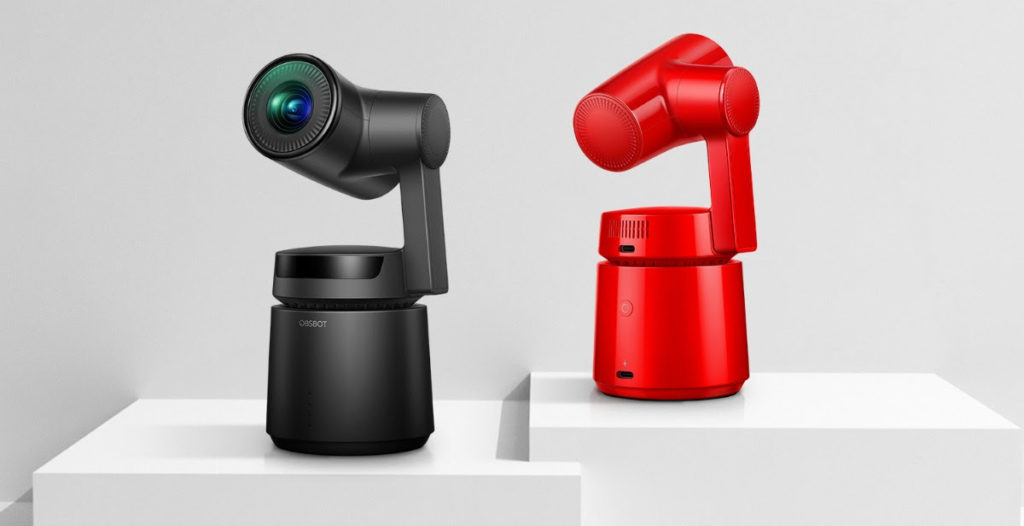 My dad used to film my soccer games growing up. And no offense to you, Pops, but I was only in frame about 6% of the time.
If only he'd had the OBSBOT Tail, a revolutionary AI video camera that uses all-new, premium hardware to automatically capture movement.
You can even control this high-tech camera via completely customized hand signals, so you NEVER have to interrupt your flow while filming!

Is it me or do store-bought strawberries taste like crap these days?
It's just that for $4.99, I expect a little better than a container full of unripe rocks to add to my fruit salad!
The solution? OGarden Smart.
A completely re-invented indoor garden with an auto-rotating smart wheel that literally waters itself.
Giving you up to 90 fresh fruits and veggies all year round without so much as lifting a finger.

---
Best Kickstarter Tech – February 2019
---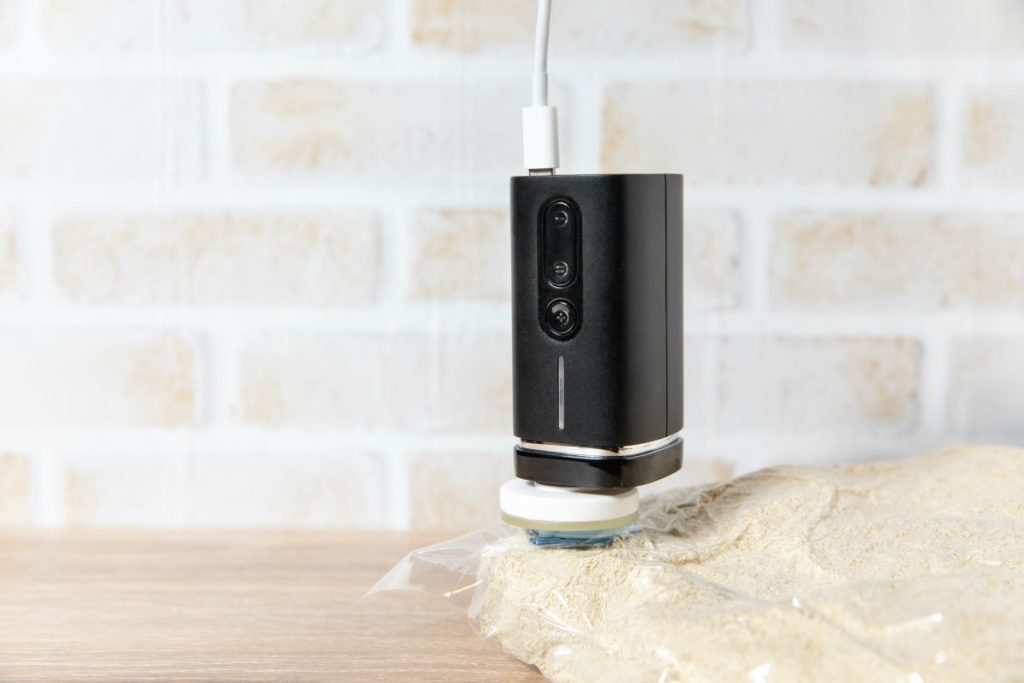 Sure, you could jump on your clothes repeatedly to get them to fit in your suitcase…
Or you could just get Pacum.
It's a delightfully simple mini vacuum-sealer that'll drastically reduce the amount of space your stuff takes up in a suitcase.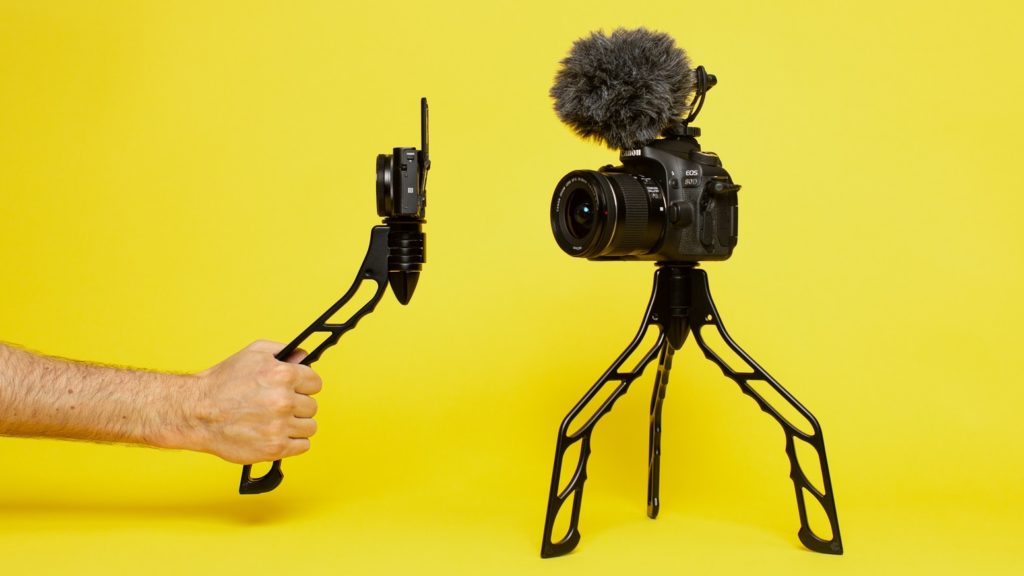 I used to make a lot of home videos when I was a kid.
But my mom never let me upload them to YouTube.
Why?
Well she said someone could, "Steal your intellectual property."
Which was an odd thing to say to an 11-year-old.
But now that I'm older, I know the real reason…
They were absolutely terrible.
Thanks, Mom.
But if you're an adult and into Vlogging, there's simply no better option than the SwitchPod.
It'll keep your videos absurdly still, and it's amazingly easy to use.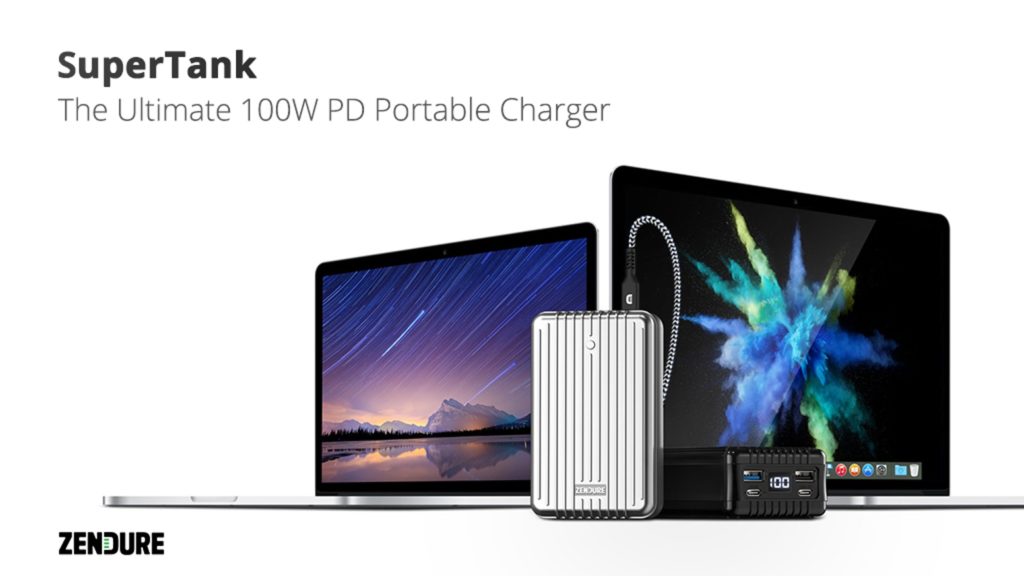 Power your phone for a week, eh?
Sounds freakin' amazing.
SuperTank is an outrageously powerful charger that can charge just about all of your devices for an entire WEEK.
Once it's out of juice, it takes just ONE HOUR to fully recharge.
In the future, our devices will have endless energy, but until then definitely consider getting this ridiculously long-lasting battery pack.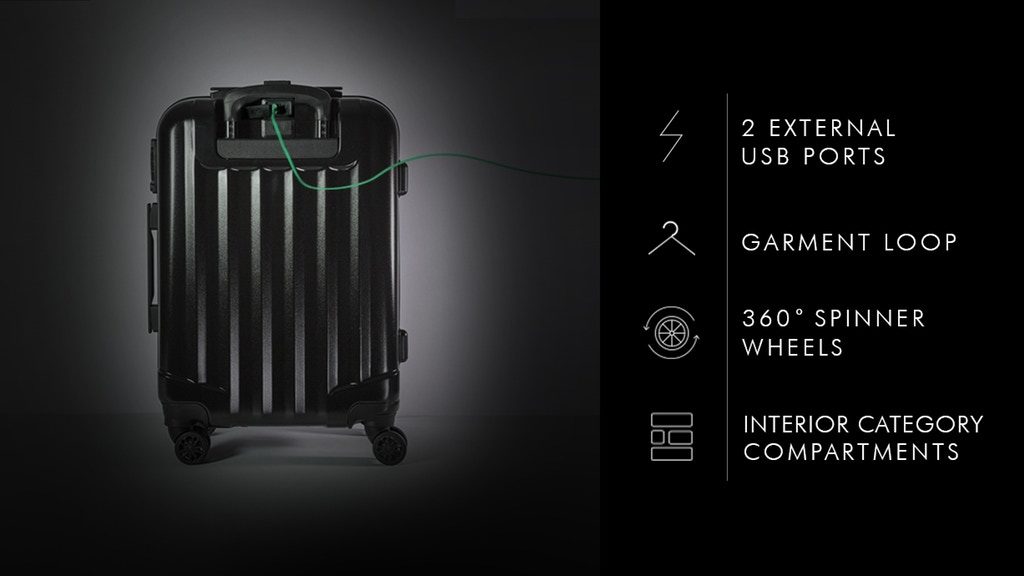 Not having a smart suitcase in 2019 is like using a typewriter in 2004.
Get with the times, people!
This ridiculously rugged suitcase features a 100% polycarbonate shell, a 10,000mAh removable battery, and easily organized compartments.
It's truly the perfect suitcase for modern travelers.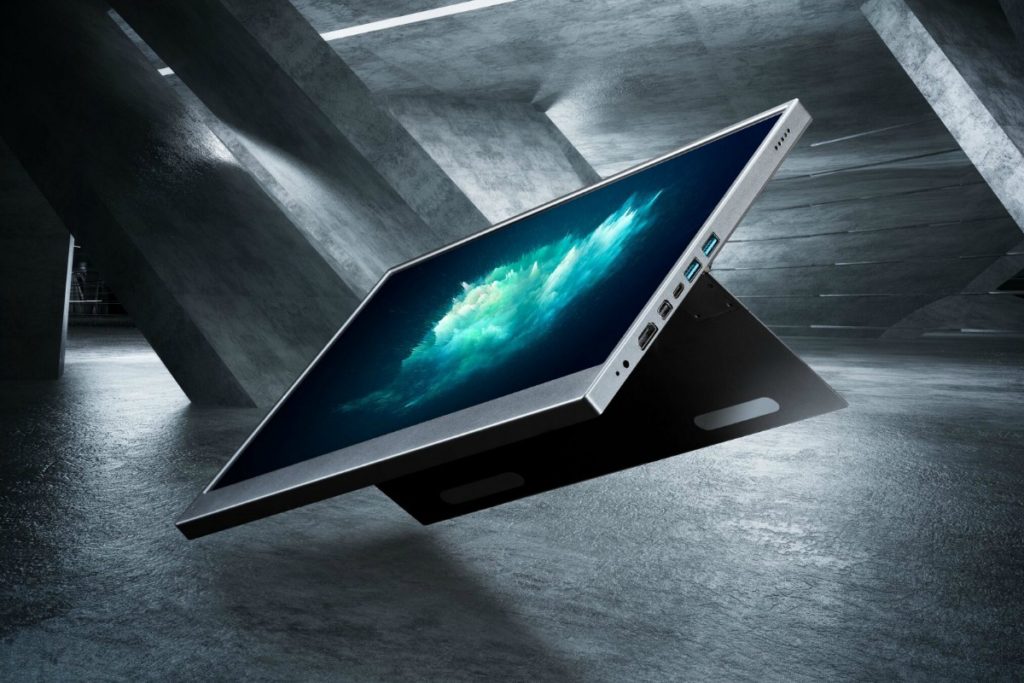 My word is that a hard name to pronounce!
Tay-hiii Geemeni?
Is that right?
Aw, who cares, this thing is SWEET!
It functions as an extra screen for your laptop, wildly increasing productivity and making you look trendy AF everywhere you go.

---
Best Kickstarter Tech – January 2019
---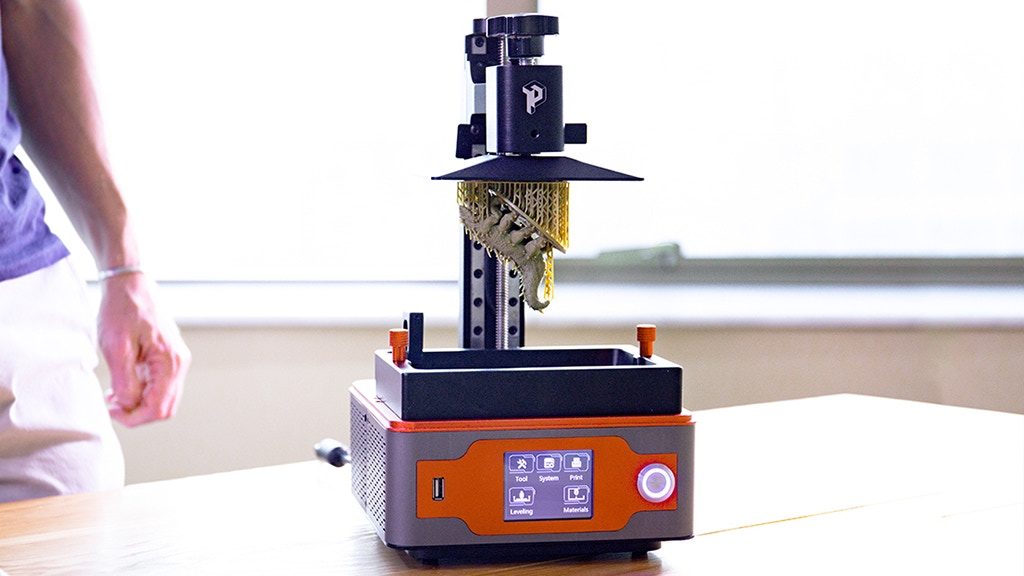 Ahhh, 3D printers.
Undeniably cool, but far, far ahead of their time.
They're normally about as easy to use as a bladeless shovel.
And more expensive than a Porsche.
But not this one.
This all-metal 3D printer is simple, affordable, and, you guessed it, easy to use.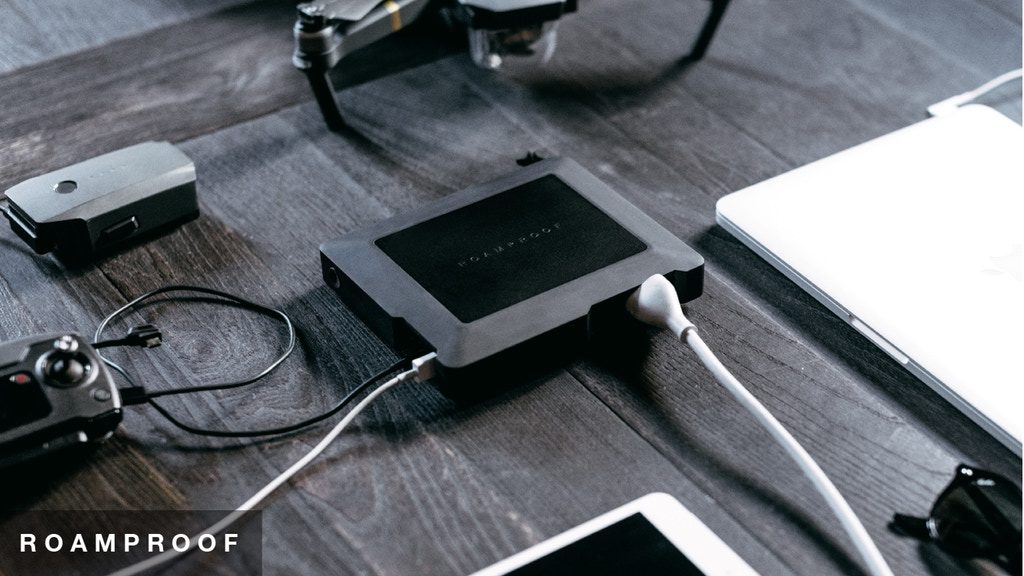 This lets you charge up to five devices at once.
Making it more versatile than a beach-loving Eskimo.
It's completely water-proof, insanely powerful, and just about a freakin' no brainer for anyone who has a lot of tech to charge.
And an integrated solar panel gives you EVEN longer charging ability.
We know, we know, there have been a ton of chargers on Kickstarter.
But this one just might be the best.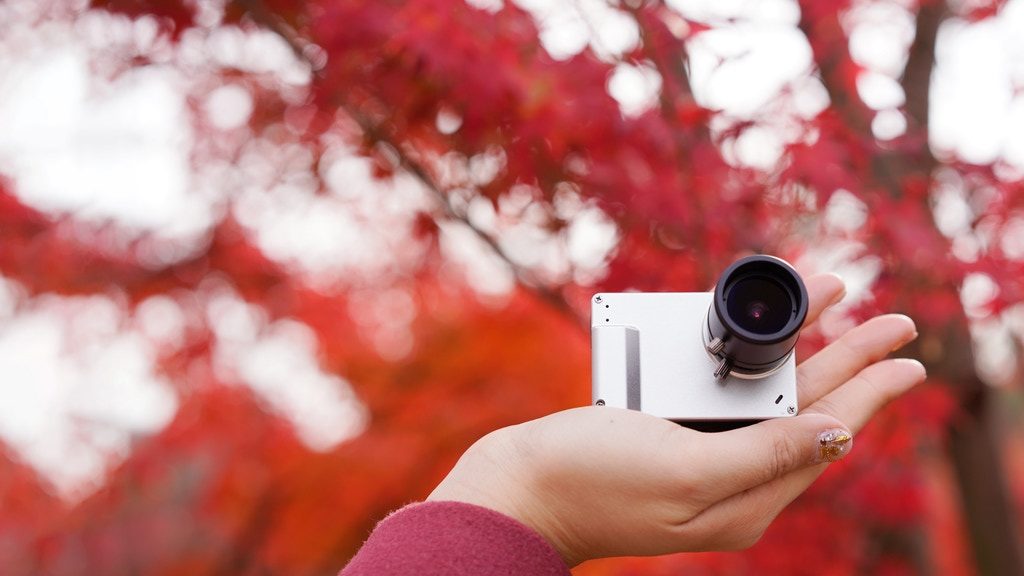 I often ask myself one question when I look up at the night sky…
Is that the Big Dipper? Or a Russian satellite poised to destroy us all?
Either way you'll be able to take absolutely AMAZING pictures with this compact astronomy camera.
It lets you effortlessly capture crystal clear images of our galaxy without worrying about a million different settings.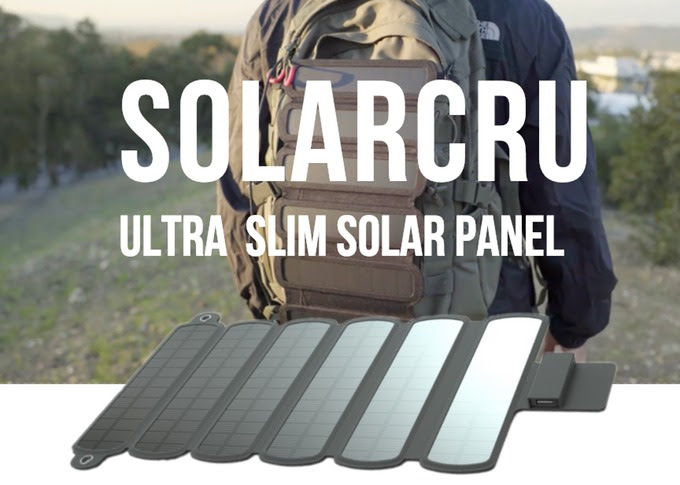 The sun is good for two things:
1. Charging solar panels.
2. Burning the crap out of my face on deceptively sunny winter days.
This scratch-resistant, foldable solar charger is a must-have for outdoor adventurers and Doomsday Preppers alike.
SolarCru is the #1 Kickstarter technology product of the month.
It offers an unbelievably compact charging option no matter where adventure takes you, and frees you from the traditional restraints of typical chargers.


My arm is good at picking up beer cans on Friday nights.
(And the occasional Tuesday afternoon.)
This arm is good at literally everything else.
Hexbot expertly draws, engraves, or 3D prints any digital design in minutes.
It's a completely revolutionary robotic arm that will change absolutely everything for artists, creators, and even the Average Joe.

---
Check out the best Kickstarter technology projects from 2018.
And join The HypeSquad, our hilarious weekly email featuring the best Kickstarter projects and more!
Oops! We could not locate your form.