My nightmare:
Going to a gym in January.
(It's more crowded than Free Entry Day at Disney World.)
Fresh off their New Year's resolutions, people are looking to work off the 11 gallons of champagne they drank on New Year's Eve.
If you're looking to get fit in 2023, don't head to a busy, crowded, NASTY public gym…
Work out at home with Gymera.
Here's everything you need to know about the Gymera AI Home Gym on Kickstarter.
Kickstarter Review – Gymera AI Home Gym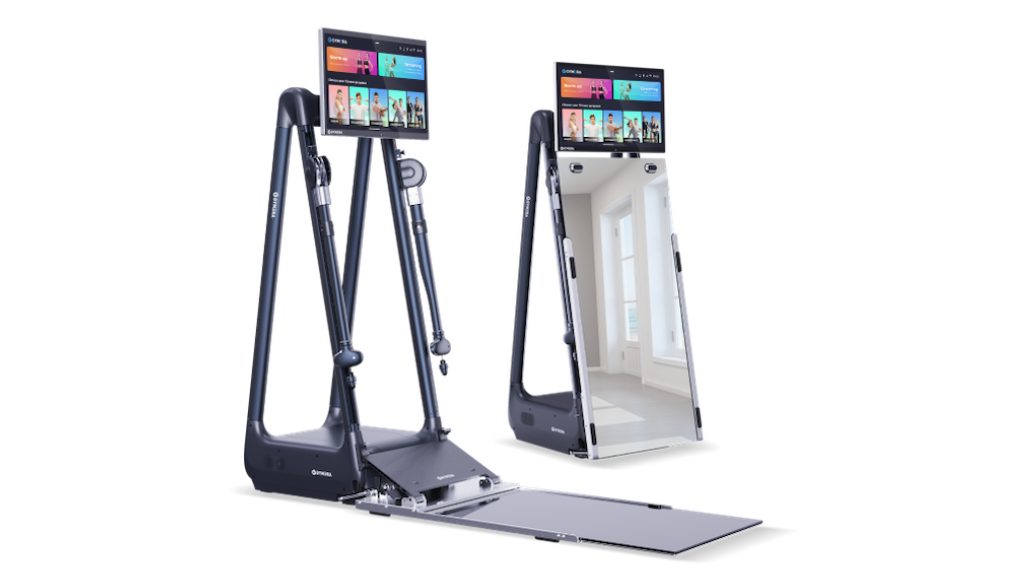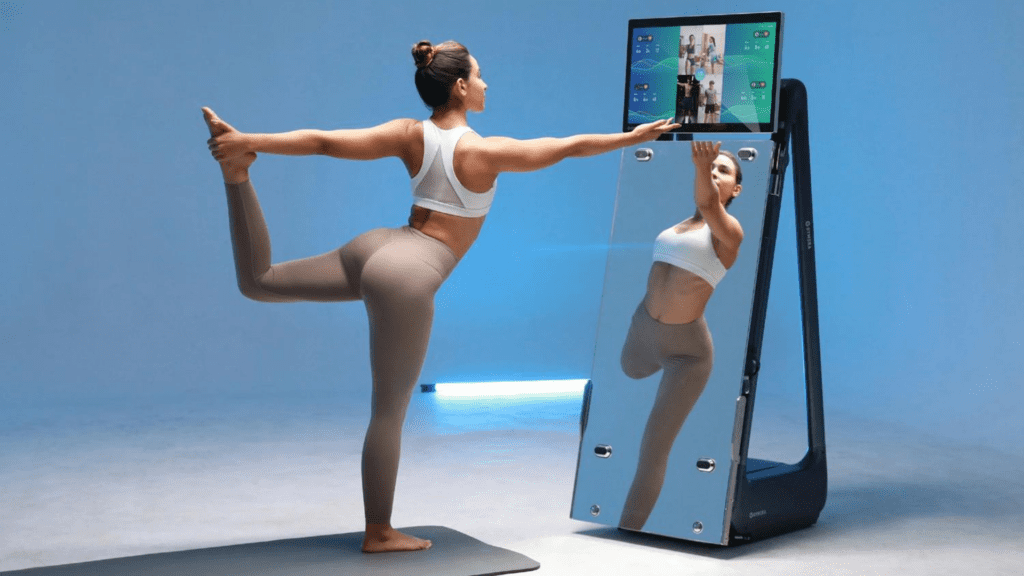 There's no shortage of cheesy '90s infomercials peddling expensive home gyms.
(Thanks, Chuck Norris.)
But working out at home truly took off in 2020 for obvious reasons.
Peloton lead the charge before people realized that:
"Wait a sec, sitting on my a** pedaling for 30 minutes every day isn't that fun!"
(Which may be one of the reasons its stock is down 77% in the last year.)
But the living room workout IS here to stay in 2023 and beyond thanks to products like Gymera.

Remember, no wall mounting is required and the built-in wheels allow you to move the gym anywhere.

And while Gymera isn't light as a feather, it's far more movable than most home gyms,
So when our old friend Chuck asks if you need help installing Gymera, tell him "NO THANK YOU!"
Gymera AI Home Gym Features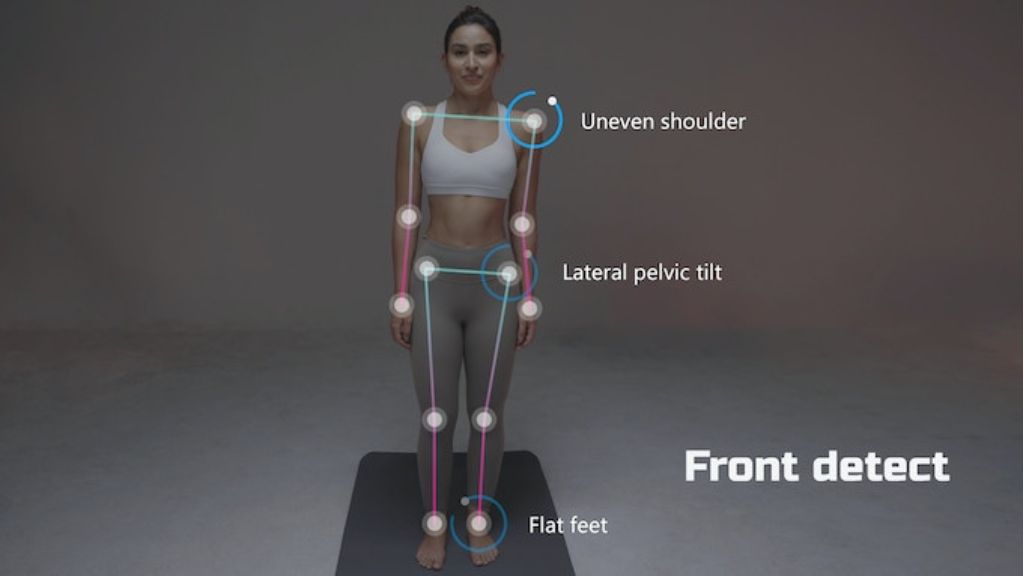 Unlike most home gyms, Gymera offers tons of variety.
Whether you're into strength training, cardio, HIIT, or yoga, Gymera has thousands of expert-led workout classes.
The AI system goes far beyond a personal trainer and monitors your physical health and form in real-time.
Not getting deep enough during that squat?
Gymera will tell you (nicely) to "GET LOWER!"
This instant feedback not only helps you get stronger more quickly, but can even prevent injuries caused by poor form.
Plus, the included AI-powered super-glass mirror offers a constant visual reminder to help you stay on track.
Strength Training & More With Gymera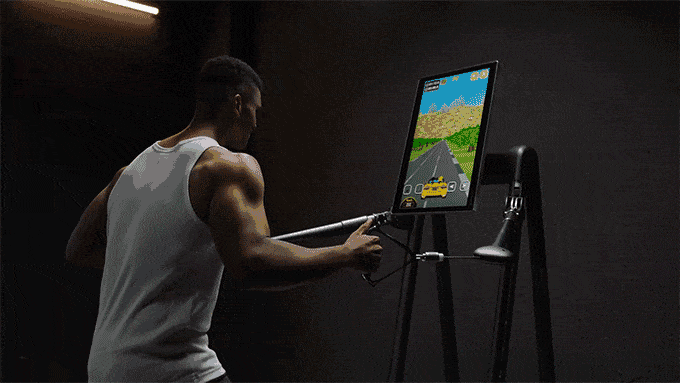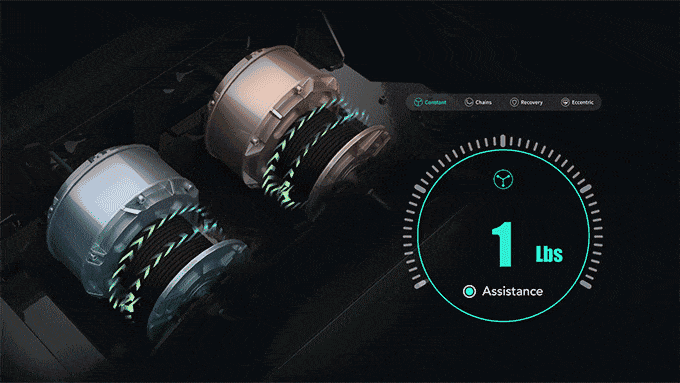 Gymera uses a dynamic digital weight system which offers up to 220lbs of resistance in 0.1-pound increments.
So if your workout calls for exactly 142.3 pounds of resistance, you can hit the number right on the head.
The 4K rotatable touchscreen offers a crystal clear view of your exercise prompts and allows for fun, gamified exercise via GyRacing and GyBoating.
The team behind Gymera went to great lengths to offer workout variety, which is something other home gyms simply can't match.
Gymera's Futuristic AI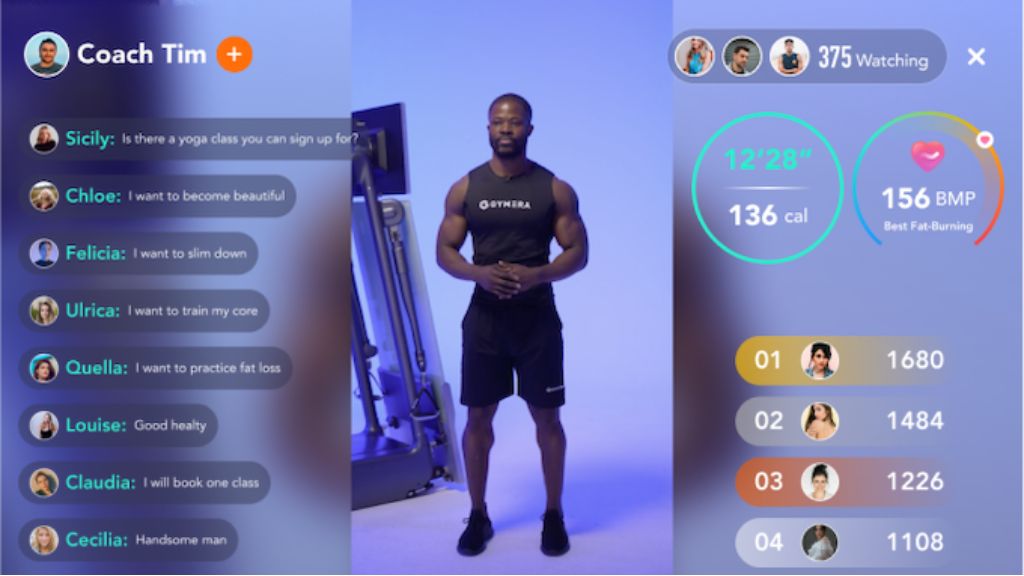 But what truly sets Gymera apart is the AI.
Gymera's AI analysis gives you scientific and efficient training instructions and even analyzes your bone structure, eating habits, and exercise tendencies to build a holistic picture of your overall health.
This all-in-one approach is the opposite of a quick-fix diet hack.
With Gymera, you'll have a real shot at hitting your fitness goals.
But as easy as Gymera makes it to "press play" on your workout, you still need to put in the hours if you truly want to get fit in the new year.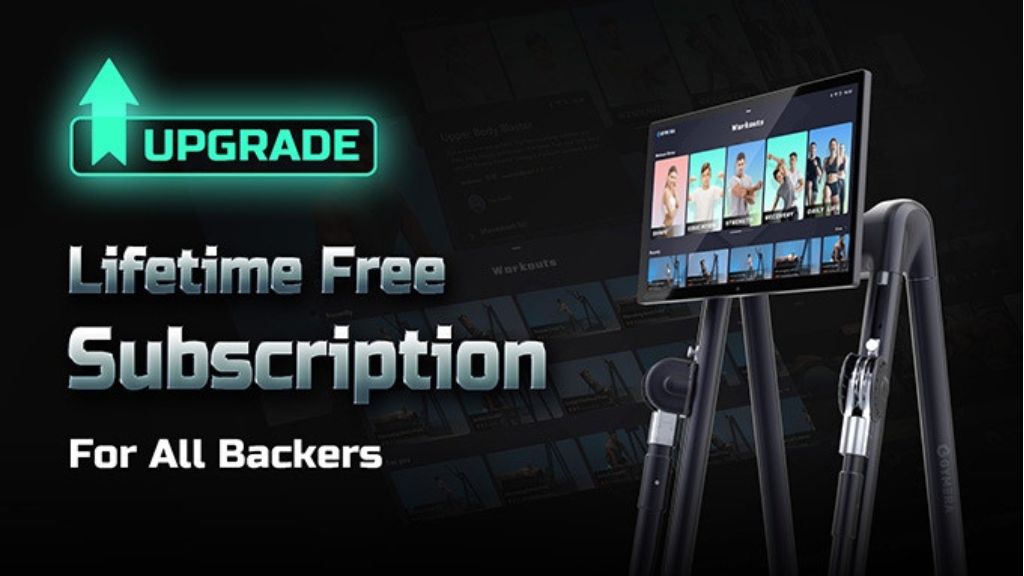 Kickstarter backers get a FREE lifetime subscription.
Click here to explore Gymera's Kickstarter campaign page and see everything this AI home gym can do.
If you're looking to dominate your fitness goals in 2023, Gymera may be just what you're looking for.
And if you plan to head to the gym instead…
GOOD LUCK!