"When I was a kid, we didn't
have
 phones
…
 and we liked it that way!"
In case you couldn't tell, my grandma is SUPER salty about technology.
But even SHE can get behind Kickstarter's MOFT X.
A gloriously simple foldaway phone/tablet stand that's practically invisible.
Here's what makes MOFT X so cool: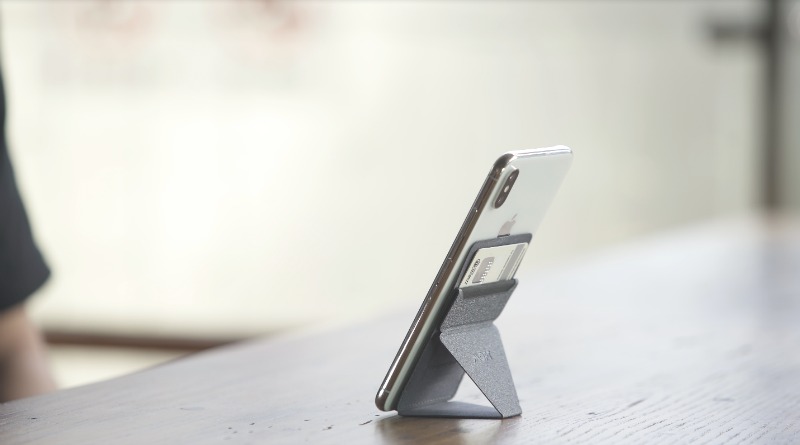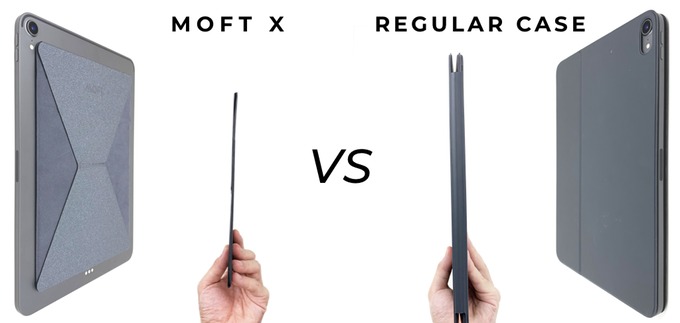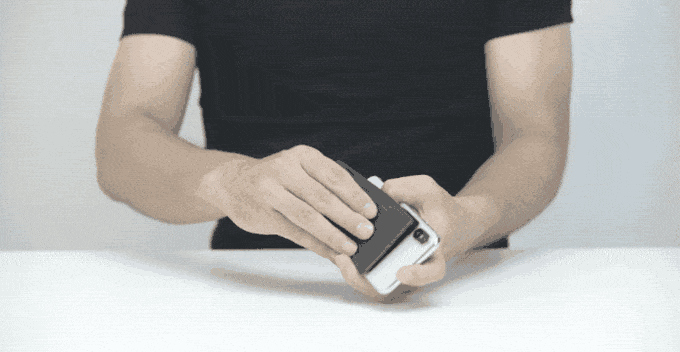 Kickstarter's MOFT X vs. PopSocket: The Worst UFC Fight Ever?
Unlike that clunky piece-o-crap PopSocket you currently have on the back of your phone, MOFT X lays completely flat when you're not using it.
Offering instant access to a surprisingly sturdy stand when (and only when) you actually need it.
Wanna go commando?
Simply peel it off and you'll be good to go.
No marks.
Zero scratches.
No sticky residue.
Yup, it's pretty much a miracle.
But what else can MOFT X do?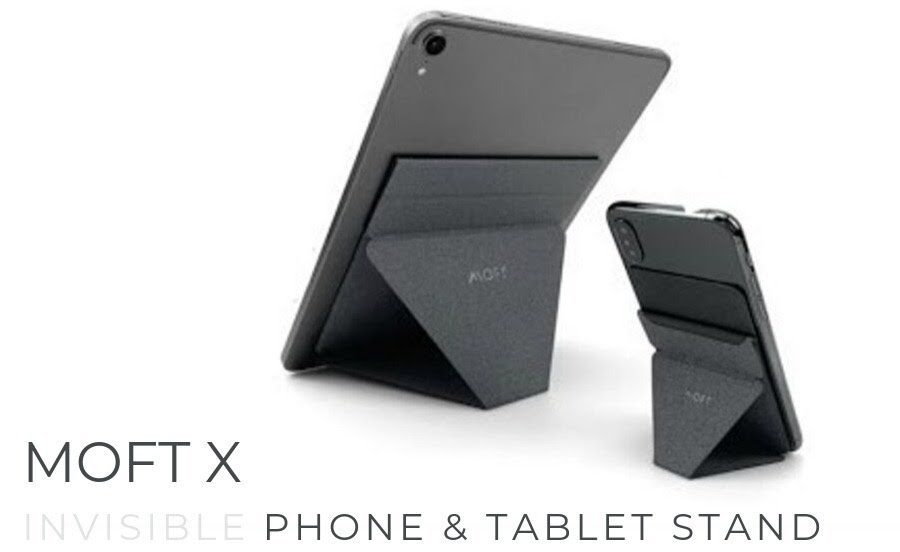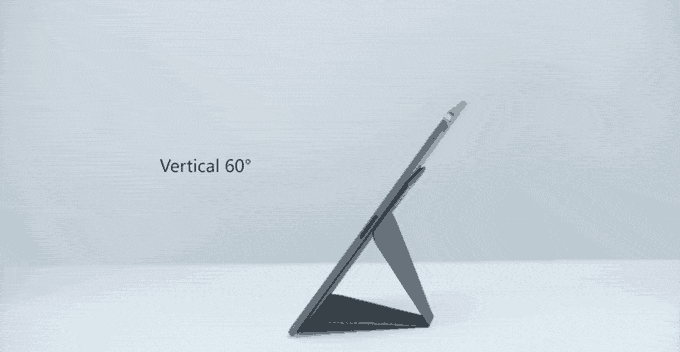 You Know It, I know It: Your Tablet Deserves Better
I thought tablets were gonna BOMB when they first came out.
(I also thought White Claws were overrated and look at me now.*)
But now pretty much everyone has one.
The tech is great, but their stands?
Not so much.
Use the MOFT X tablet stand from a whopping 6 different angles.
So whether you're catching up on news, watching a movie, or creepin' on your ex's Insta, you'll find the PERFECT angle for you.
*Puts down Natural Lime White Claw to begin next paragraph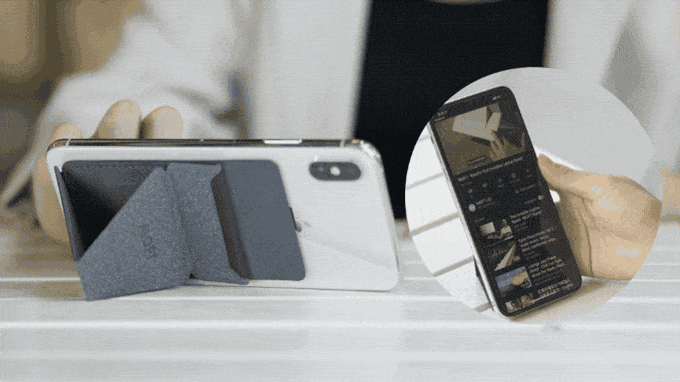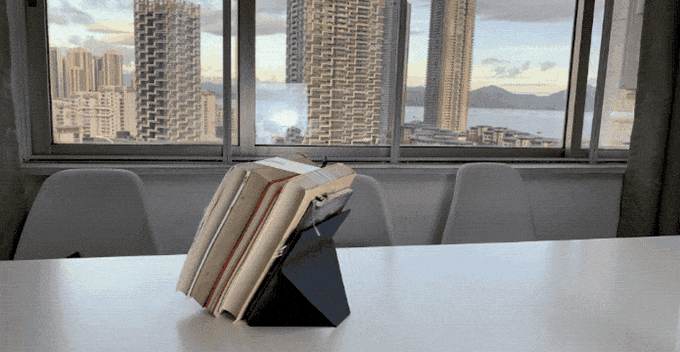 MOFT X is Compact AND Strong (Like An Infant Bodybuilder)
"Now hold up just a gosh darn minute, mister smarty pants. If these stands are so thin, they surely don't offer much support, right?"
First off, don't call me smarty pants.
And secondly, MOFT X offers all the support you need and then some.
No matter how hard you press, pull, and prod, these stands won't collapse.
Offering you guaranteed peace of mind for your expensive gadgets.
P.S. MOFT X even comes with a magnet to hold your Apple Pencil!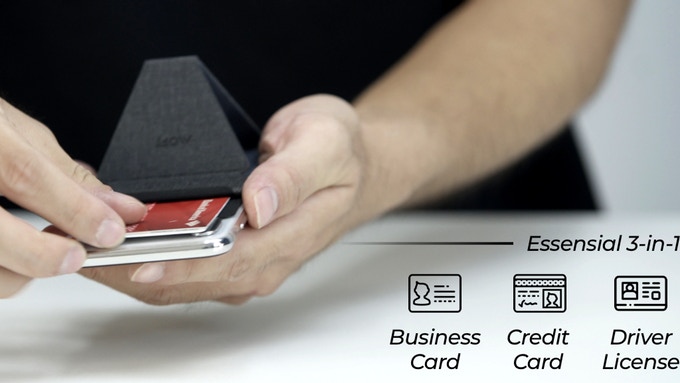 Wallets have gone the way of the Dodo bird.
So it's a good thing MOFT X has a built-in space for your most important cards.
Pro tip:
Instead of carrying around a credit card, just make your friends pay for everything for you.
Sure they'll resent the hell out of you, but your bank account will be lookin' GOOD.
You can get the MOFT X phone stand for a super early bird price of just $16 on Kickstarter.
But the tablet stand is WAY more expensive…
It's a whopping $17.
No matter which one you pick, you'll end up with an ultra-thin device stand that can pretty much do it all.
Which is bad news for my grandma, and good news for you.

---
Not bored yet?
Impressive.
Check out the 71 best Kickstarter projects of 2019.
Then sign up for The HypeSquad, our hilarious newsletter featuring the 5 best Kickstarter projects of the week!
Oops! We could not locate your form.