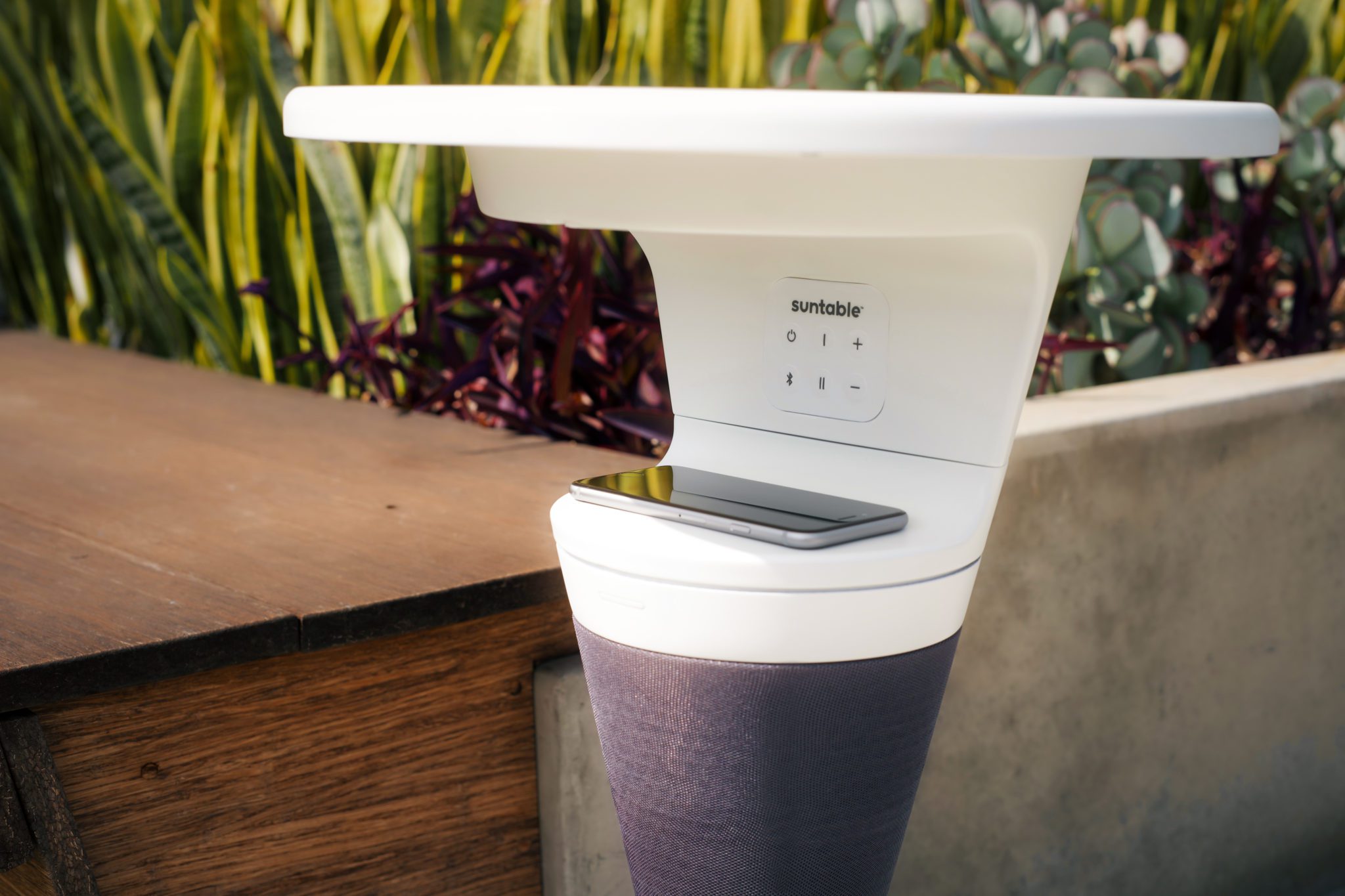 Now available on 

Listen. Charge. Enjoy.
Suntable is a patent-pending outdoor, solar-powered table with wireless charging for your mobile device and sound by JBL.
With Suntable, you never have to worry about the battery life of your phone or other devices. Plus, with built-in Bluetooth speakers, you can enjoy 360-degrees of sound.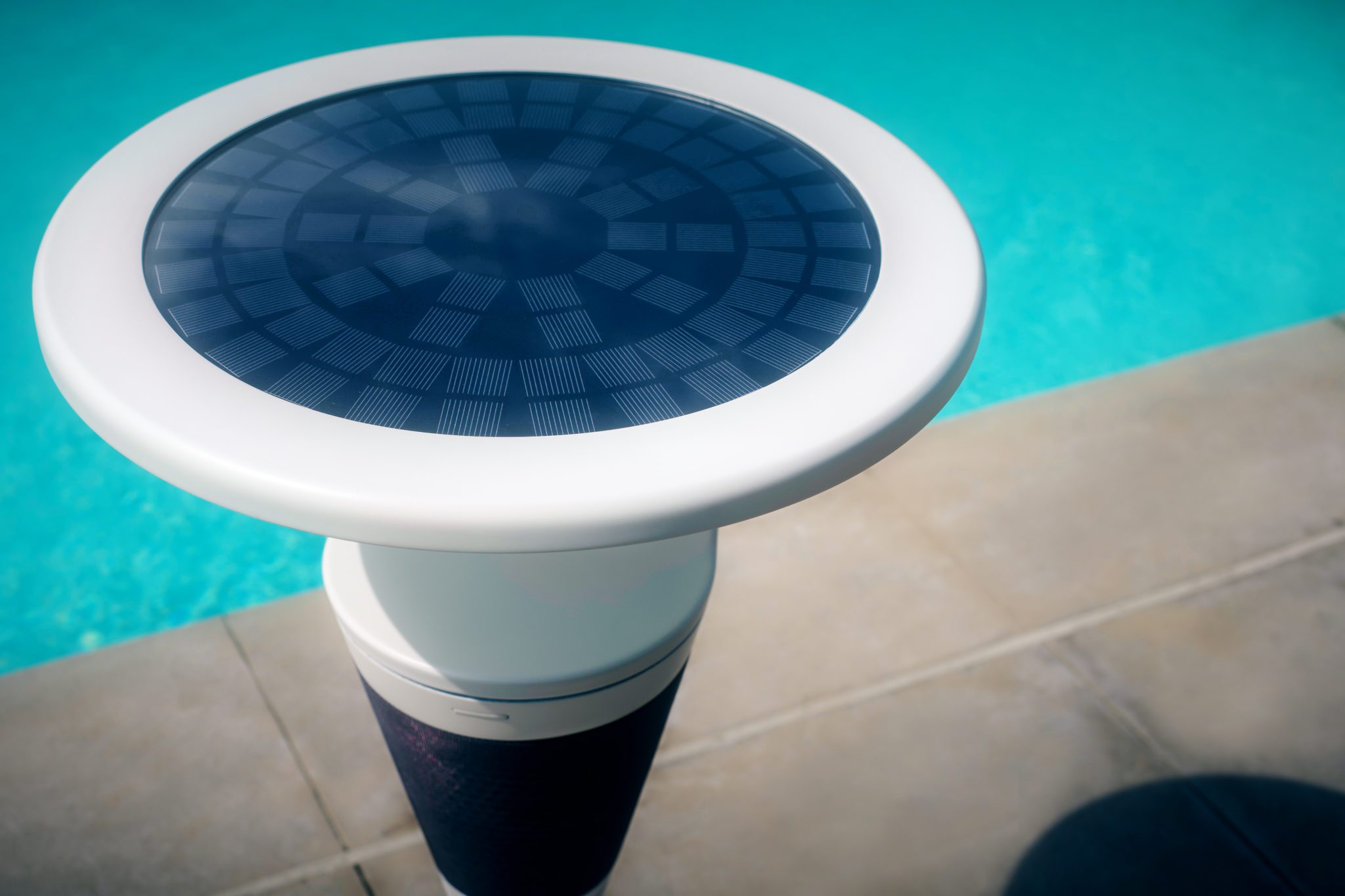 Using solar panels, Suntable harnesses energy from the sun to easily charge your devices while you're outdoors.
Suntable can fully charge its built-in battery in about four hours in the sun, or it can be charged before use via a charging port. With Suntable, you can now charge your phone and speaker responsibly with the power of the sun.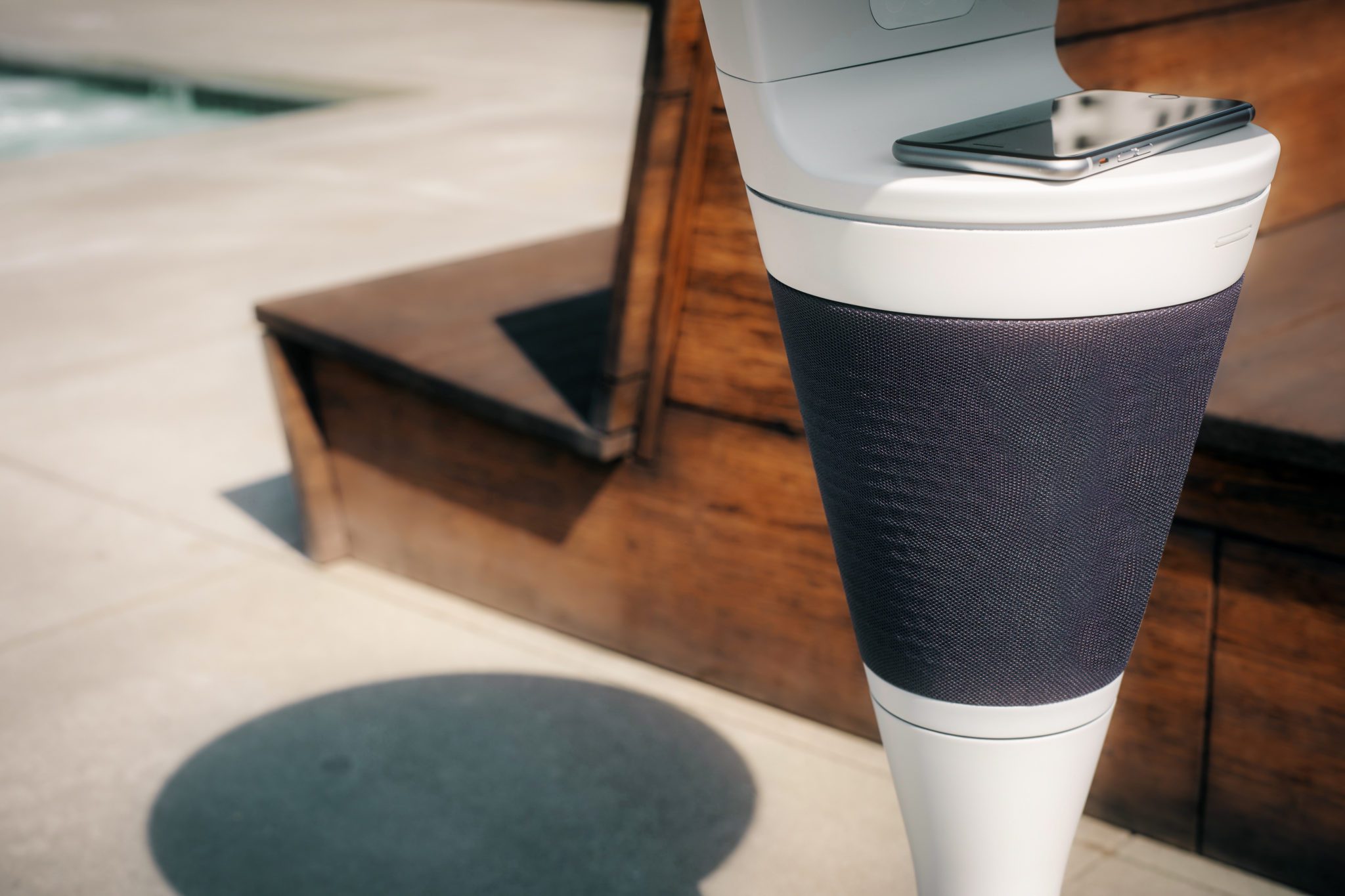 With Suntable's built-in Bluetooth speakers, you never have to worry about the music stopping.
JBL Bluetooth speakers allow you to wirelessly connect your phone and play your favorite music anytime. The placement of the speakers offer beautiful audio disbursement and 360-degrees of sound. An easy link function also allows multiple Suntables to link to each other for broader audio range.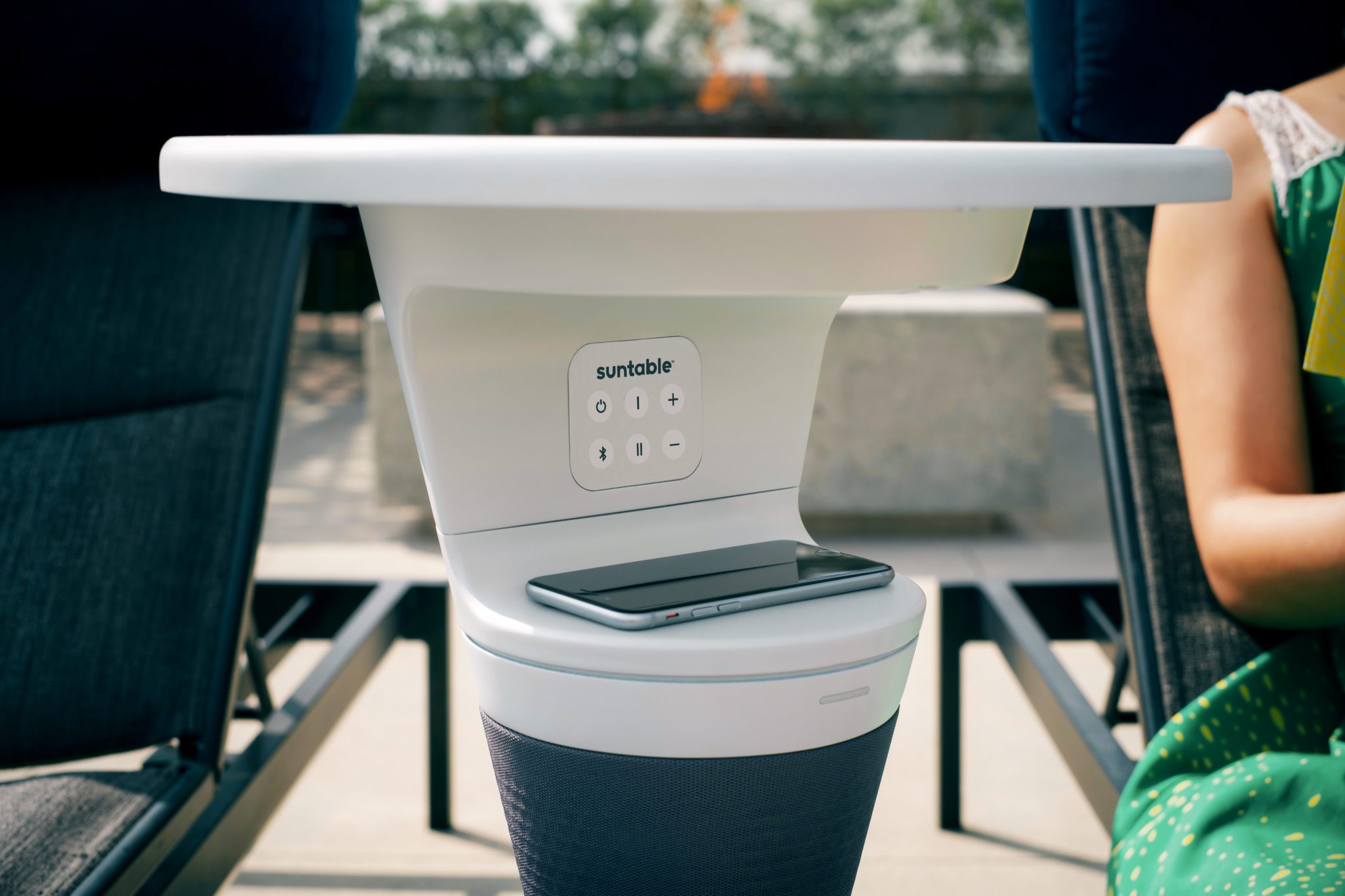 USB and Inductive Device Charging
Suntable is a charging solution for your portable devices such as phones, tablets, speakers and more. If your device requires a cord, we've got you covered. Suntable offers both wireless charging and a USB port for charging.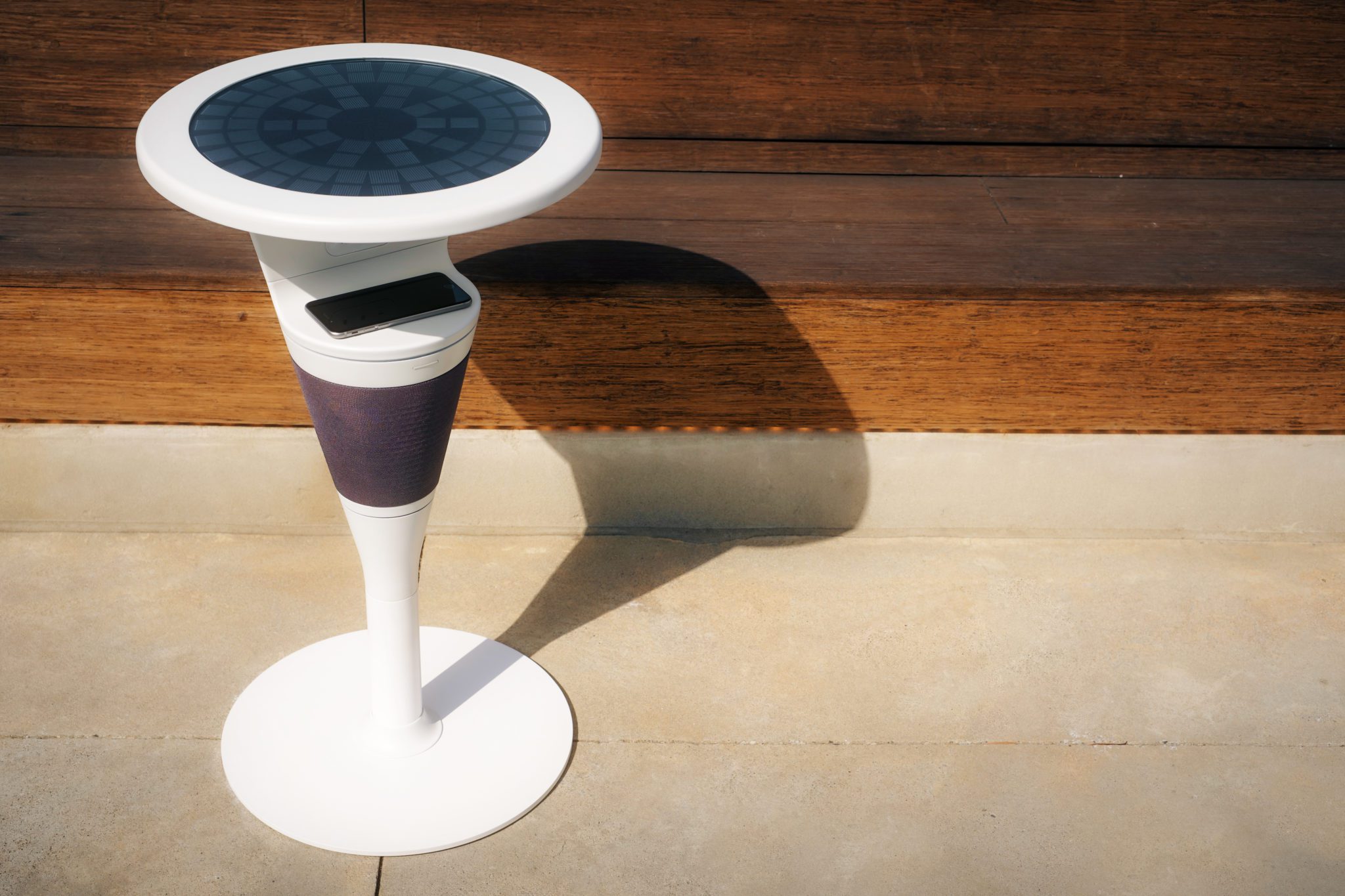 Suntable features a shaded area for your phone to sit conveniently as it charges and simultaneously plays music, preventing your devices from overheating.
You can rotate the table to provide optimum shade for your phone while you're enjoying time out in the sun.