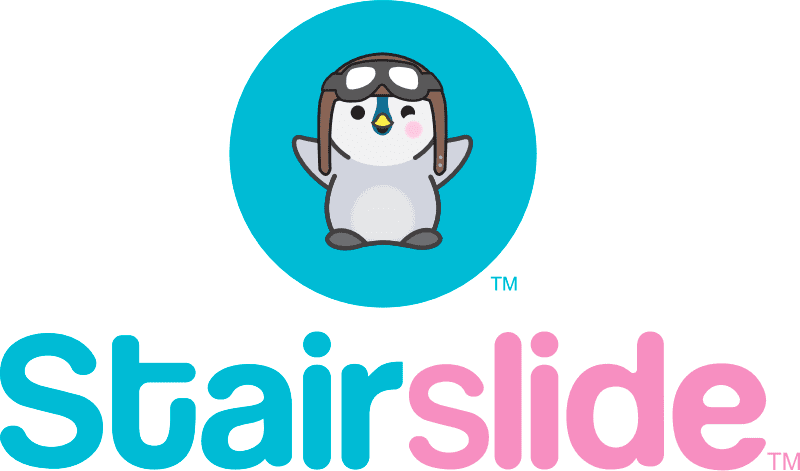 A simple solution to active playtime
Pre-order Stairslide now!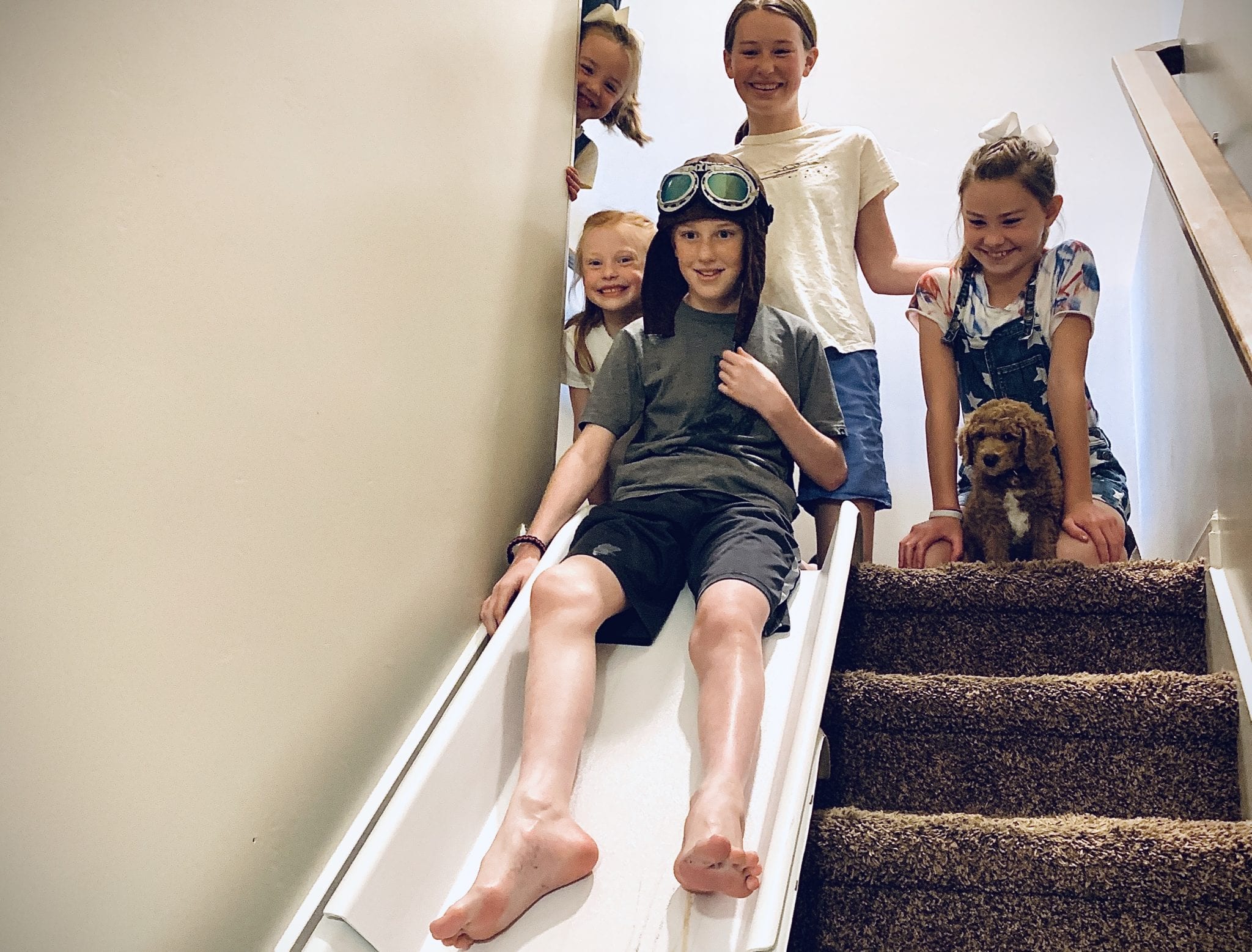 Stairslide is a semi-permanent children's slide for indoor stairs — a safer alternative to using a sleeping bag or cardboard box!
Featuring a patent-pending design, Stairslide doesn't require any assembly — just set it on the stairs and your kids are ready to slide! It's the perfect solution to create an active experience for children suffering from boredom or electronic device addiction.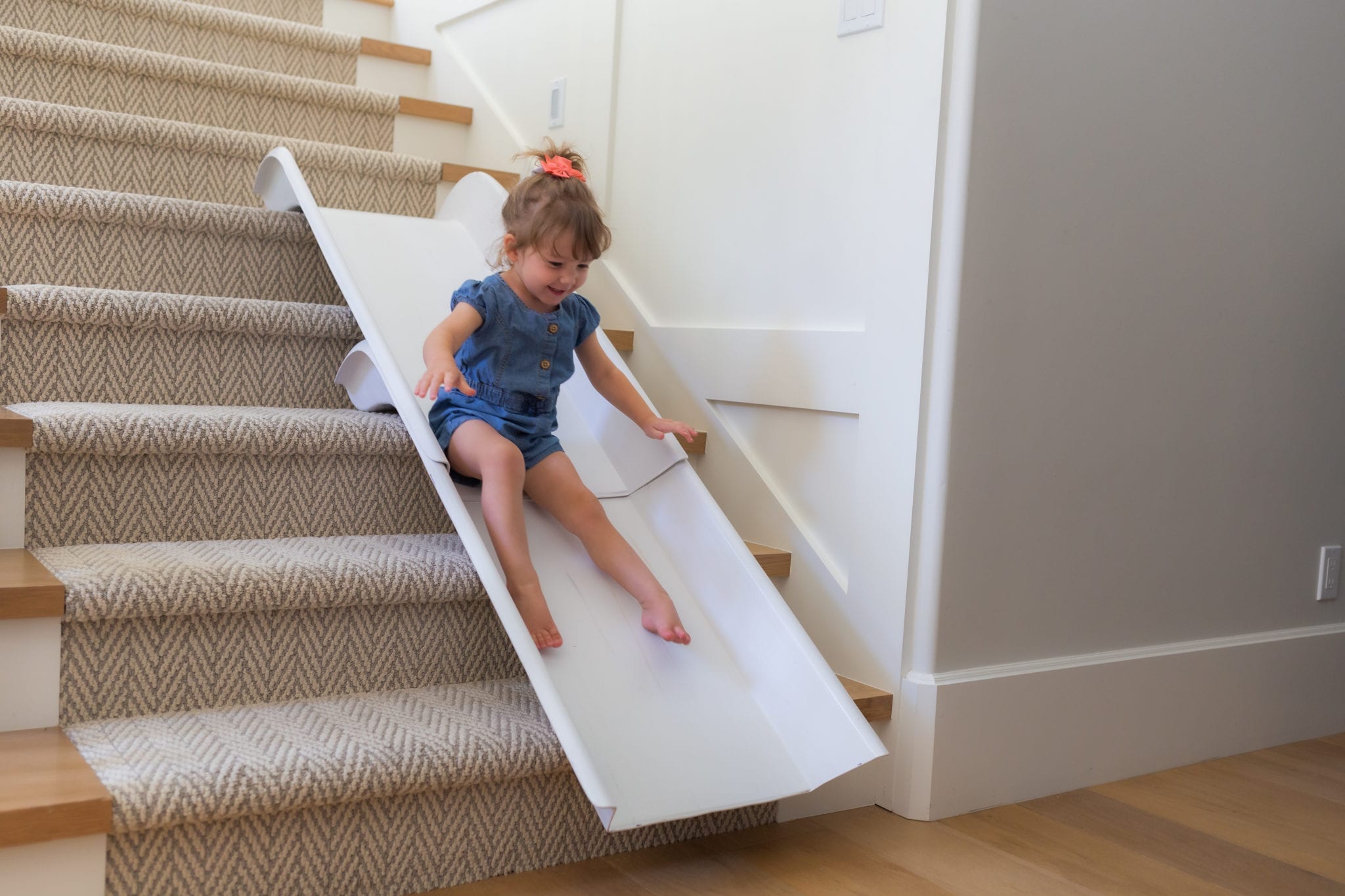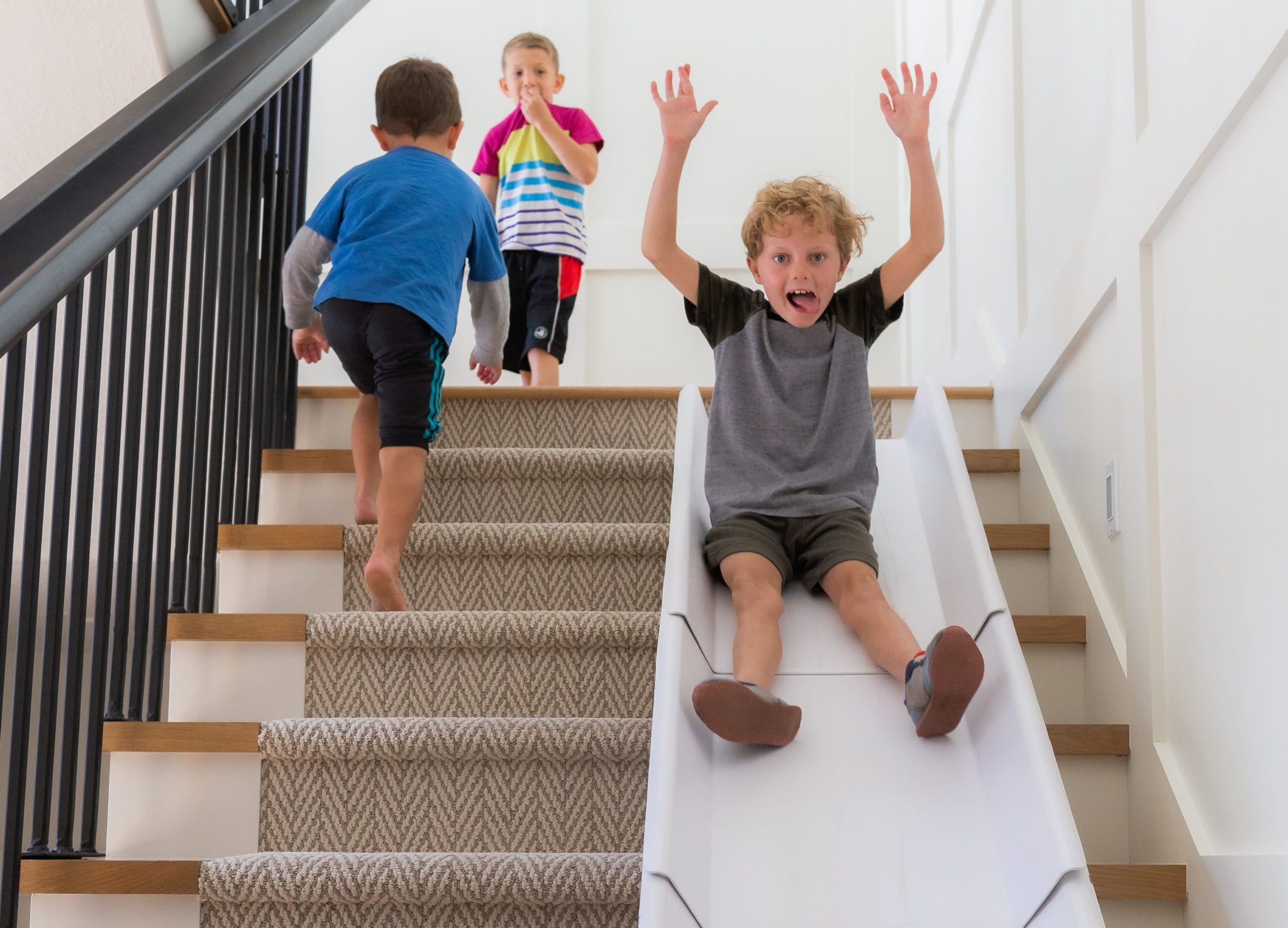 Patent-pending Secure Design
Stairslide's patent-pending secure design allows it to sit on the stairs without the need for permanent anchoring or installation.
The easy, quick set up is perfect for busy parents. Plus, it only uses one side of the staircase, so the other side is free to walk up and down.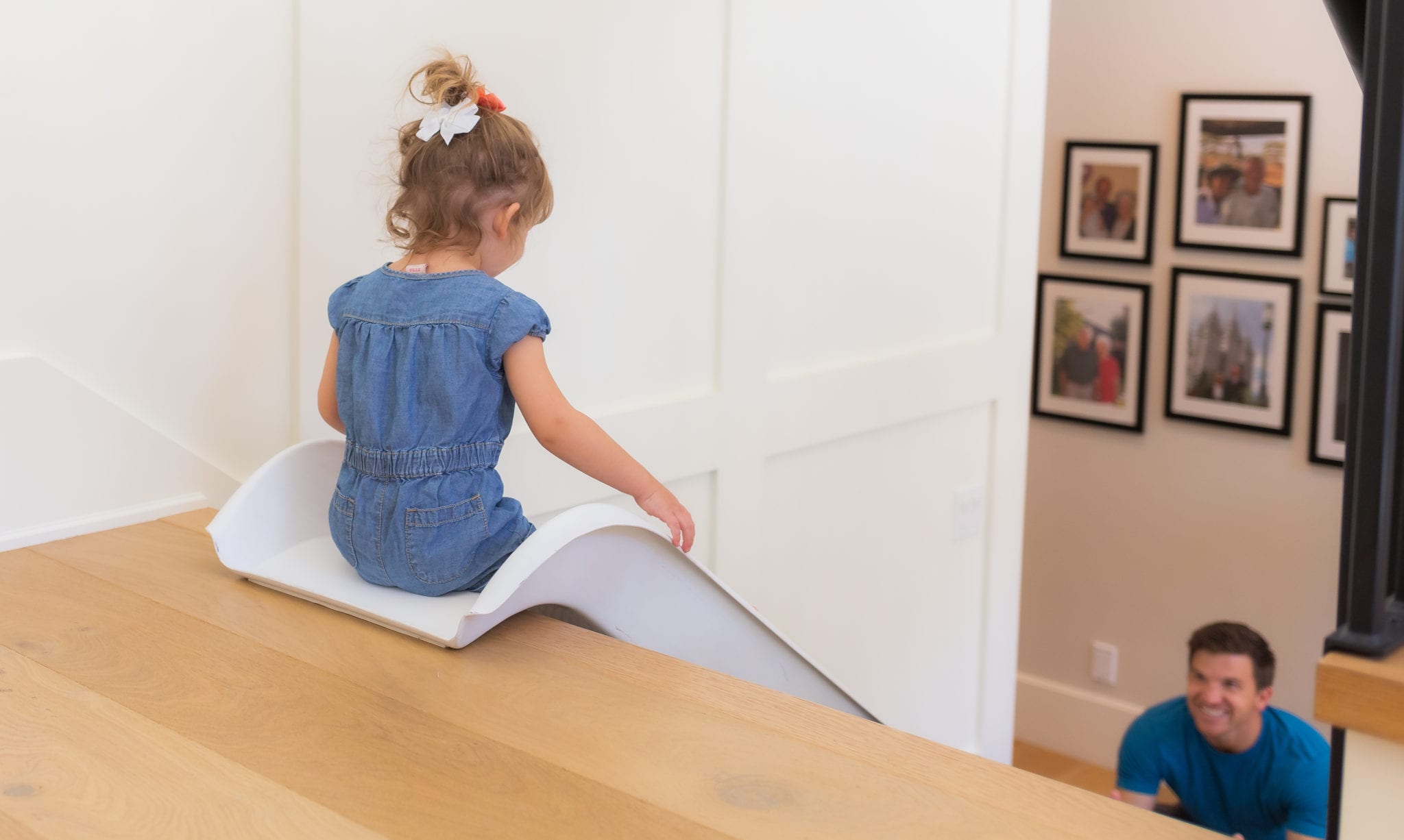 High-density Rubber Strip
Stairslide utilizes a high-density rubber strip underneath, where it has the most contact with stair tread, to stay in place.
Its high coefficient of friction, together with the unique design, prevents Stairslide from moving during use.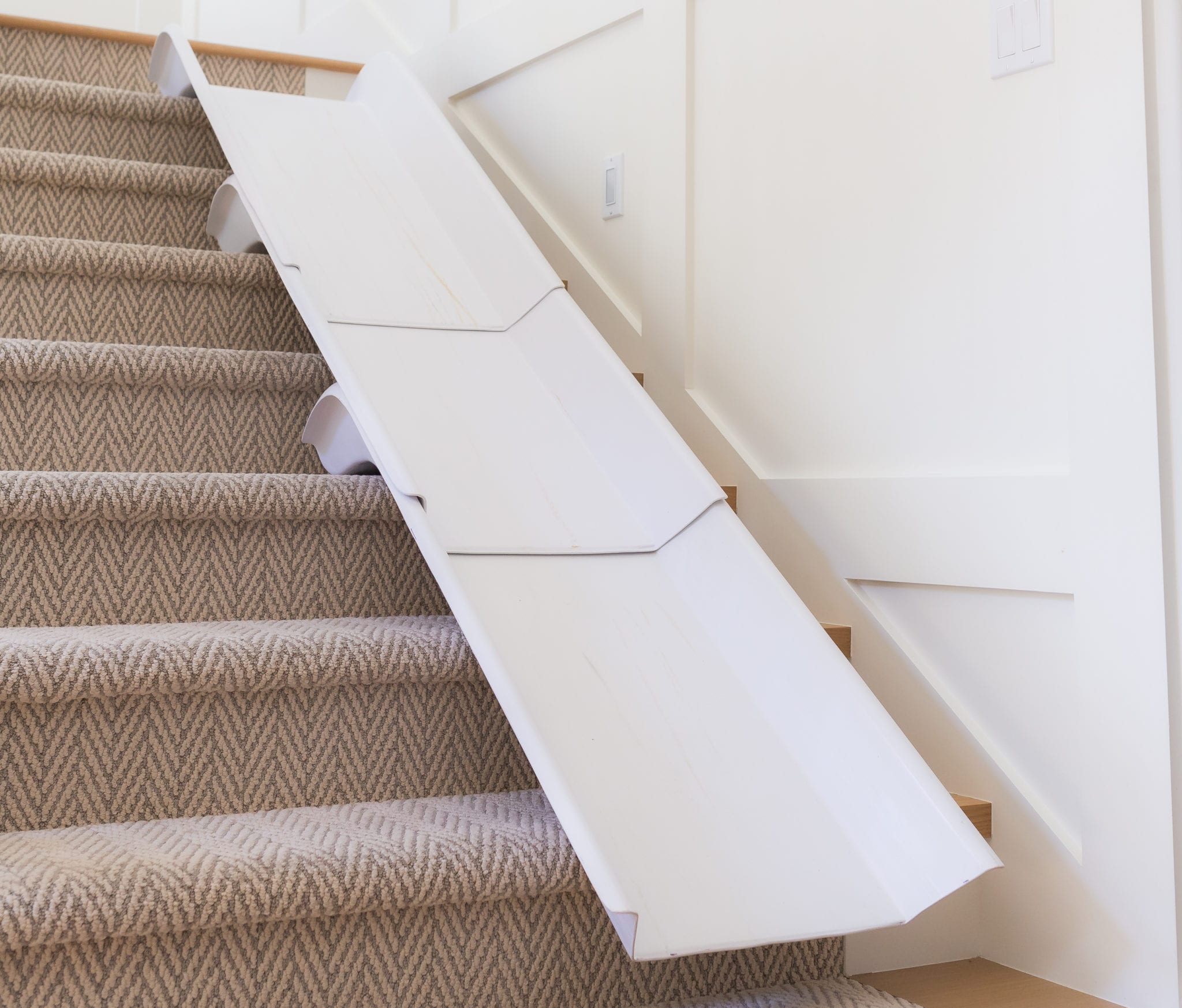 Tall staircase? No problem! Stairslide can safely nest on top of other Stairslide pieces to extend and cover all of your thrill-seeking needs.
Stairslide's unique nesting design also allows you to easily store Stairslide when it's not in use.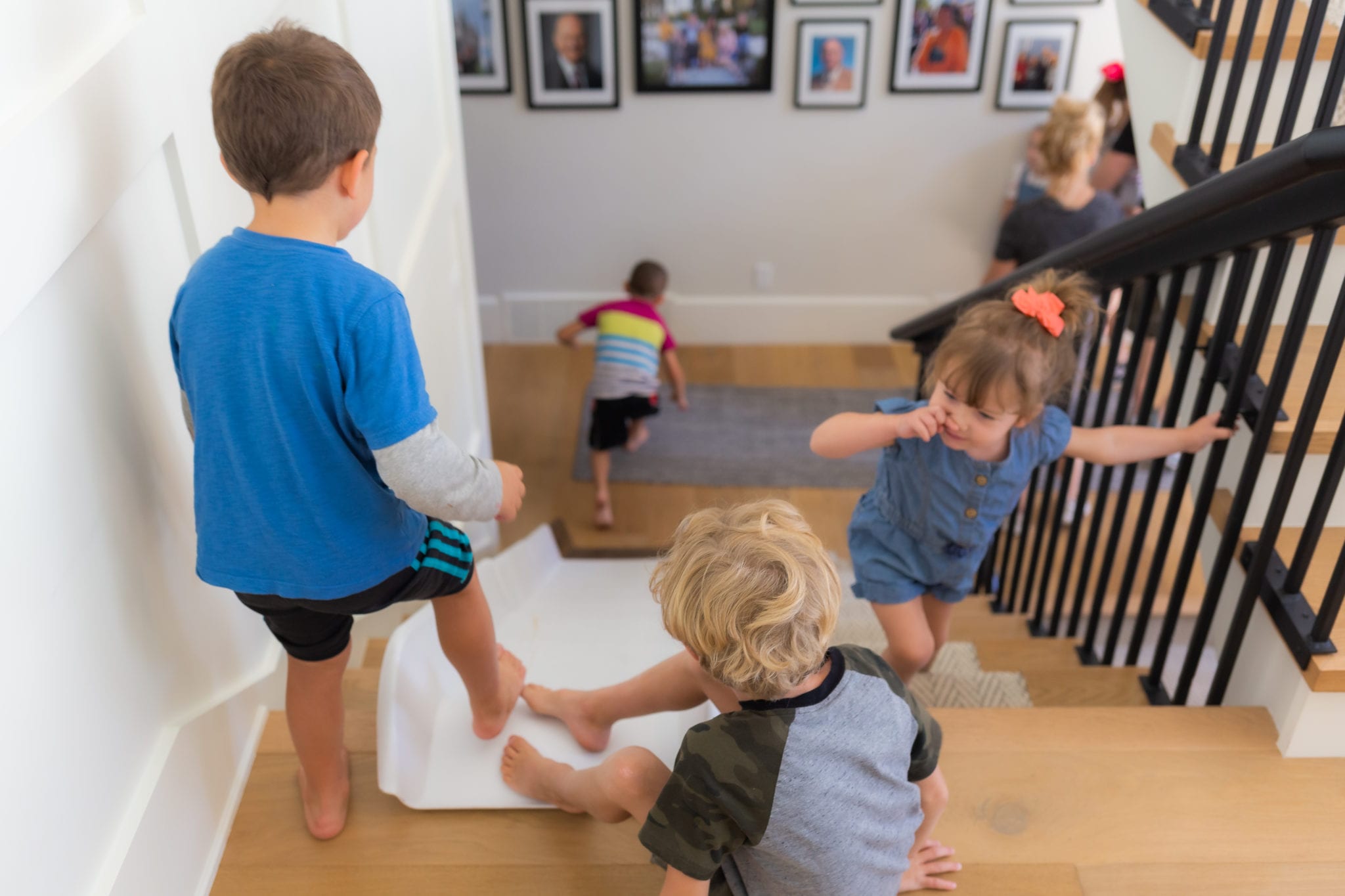 High-tensile Strength Plastic
Stairslide is crafted from high-tensile strength plastic that can withstand frequent use over a long period of time.
This material is also lightweight, making it easy to adjust or reposition Stairslide on the stairs.
Pre-order Stairslide now!