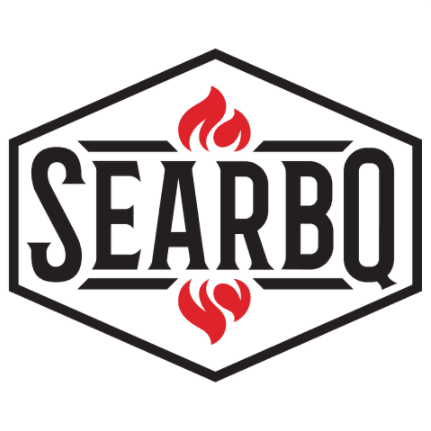 Grill in half the time with double the flavor!
Now available on Kickstarter:
Now available on 

One part griddle. One part press.
From beef, poultry, and fish to your favorite garden vegetables, SearBQ is the reliable grilling solution that your next barbecue needs.
SearBQ is a cast iron griddle press that consistently produces the perfect barbecue when used on a grill or in an oven.
Take the guesswork out of grilling! SearBQ applies equal heat and pressure to cook meats evenly and preserve flavor and moisture in less than half the standard time.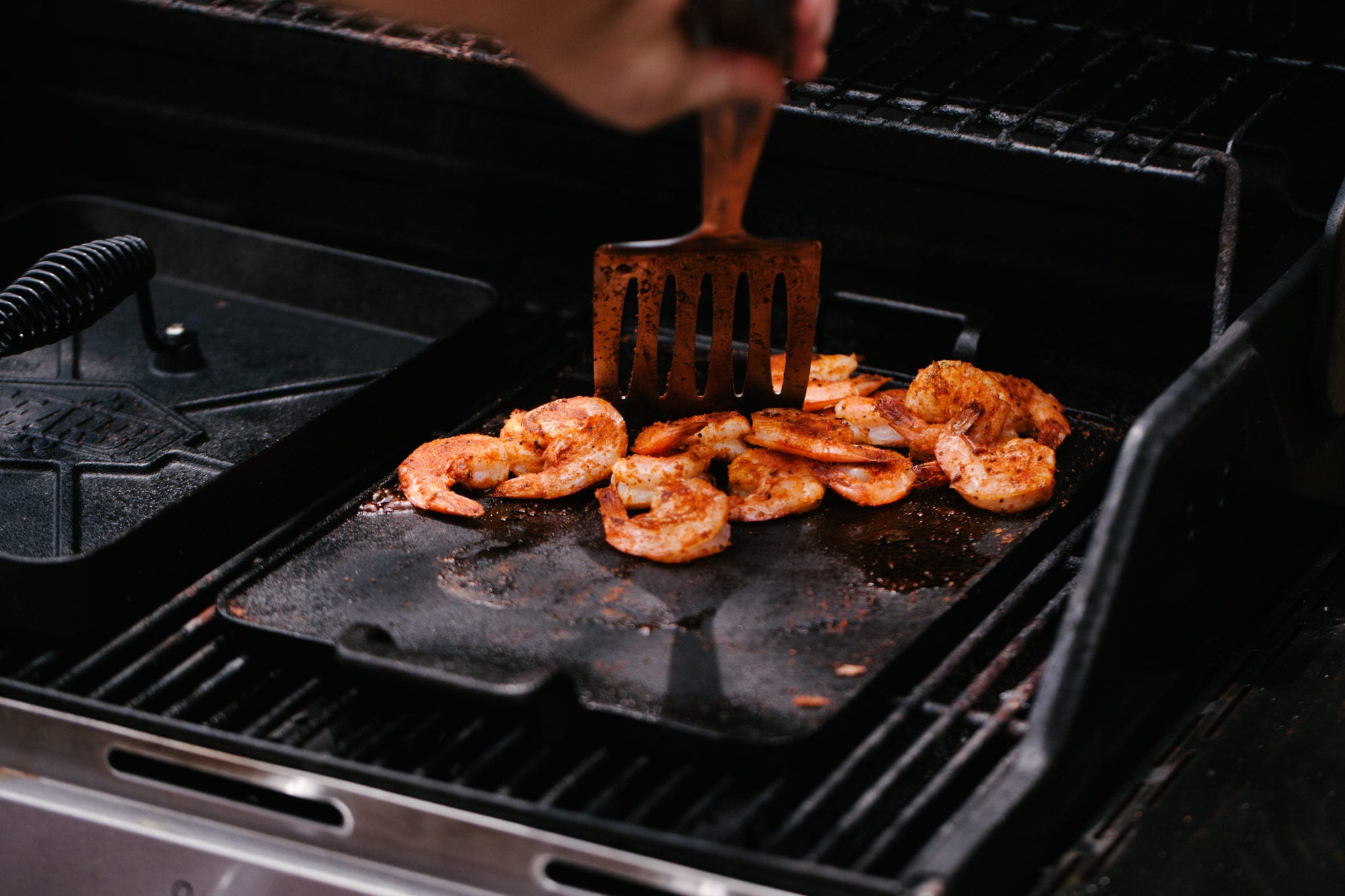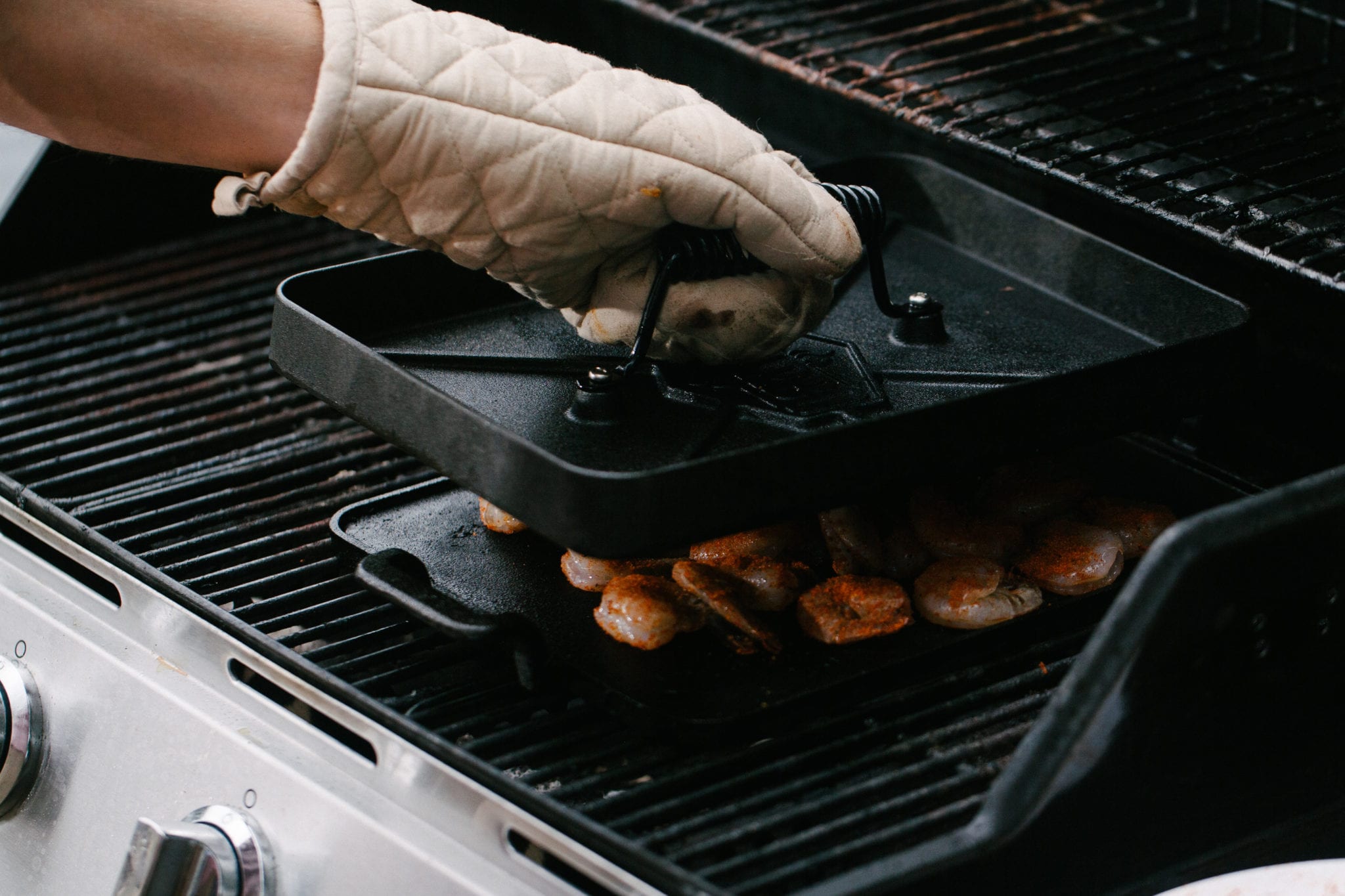 Place SearBQ onto your grill and set all burners to high. When the thermometer reaches your desired temperature, put your food into SearBQ and turn the burners directly under SearBQ off.
Set your timer to match the temperature of your grill, size and type of your food being cooked. When the time's up, move your food to a plate, wait 5-7 minutes and your food is ready to eat!
*It is recommended to use a meat thermometer and follow the USDA temperature requirements to ensure food safety.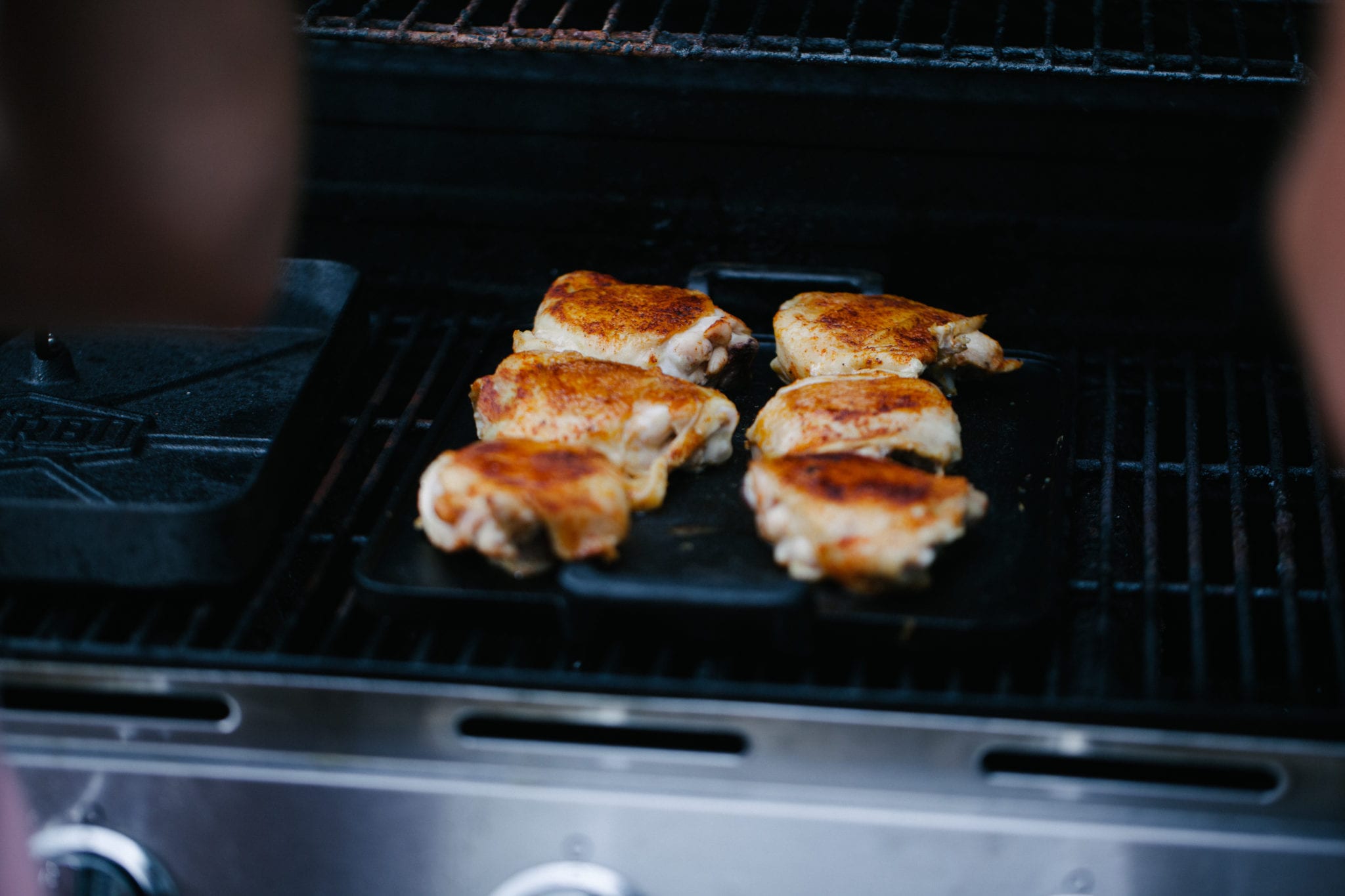 SearBQ's cast iron bottom griddle has a flat surface — perfect for evenly cooking single pieces of meat or batches of food.
Two border pieces help seamlessly connect the press lid and keep your food inside of SearBQ. The bottom piece also has two handles for easy carry.
*You will need to wear potholders or oven mitts when using and moving the cast iron grill for safety precaution.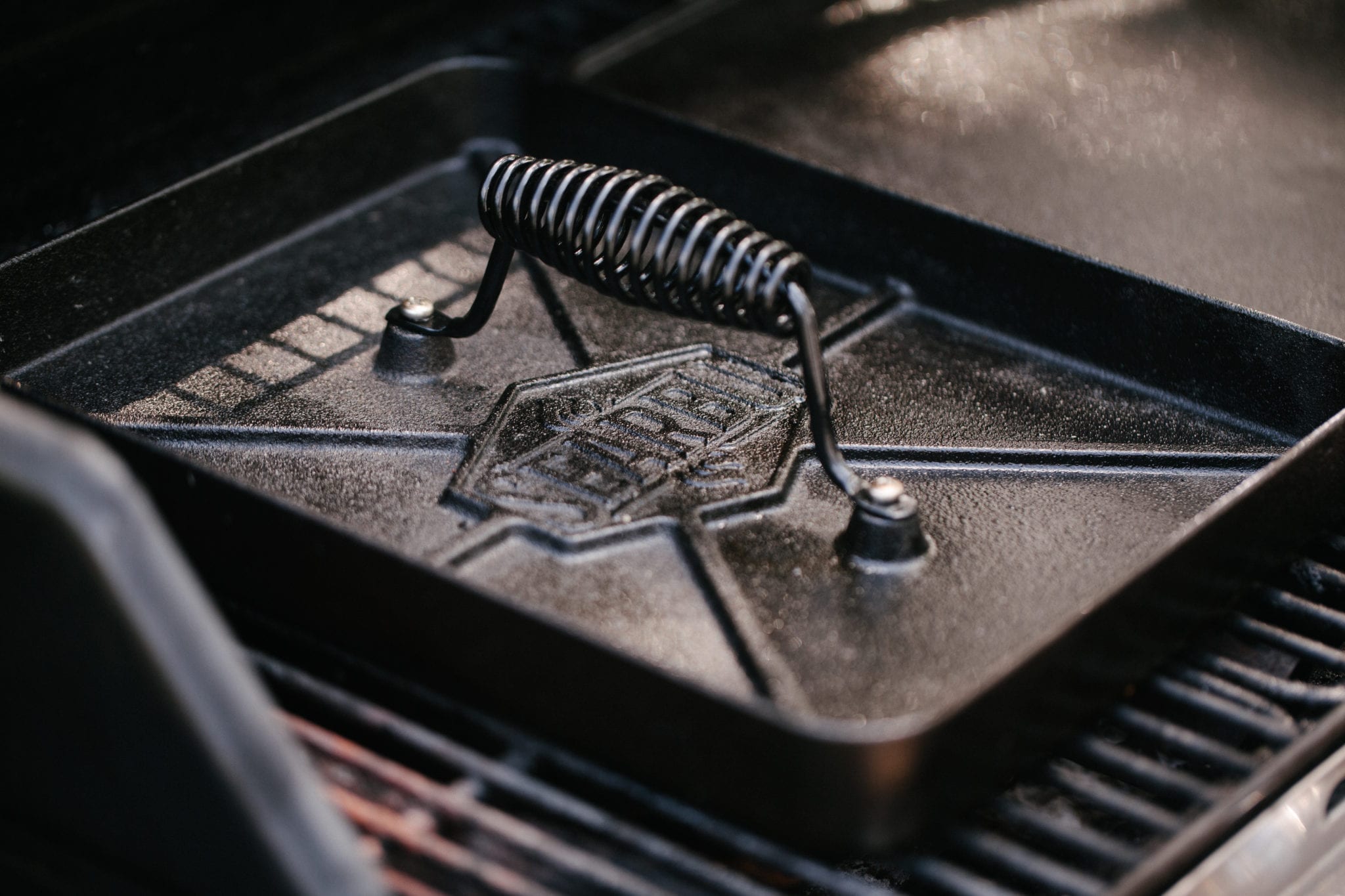 SearBQ's cast iron upper lid is a heavy press that evenly distributes weight and ensures your food is cooked throughout while preventing edges from curling.
There are two pieces that help securely fasten the lid to the griddle — there are also two cutouts to help ventilate.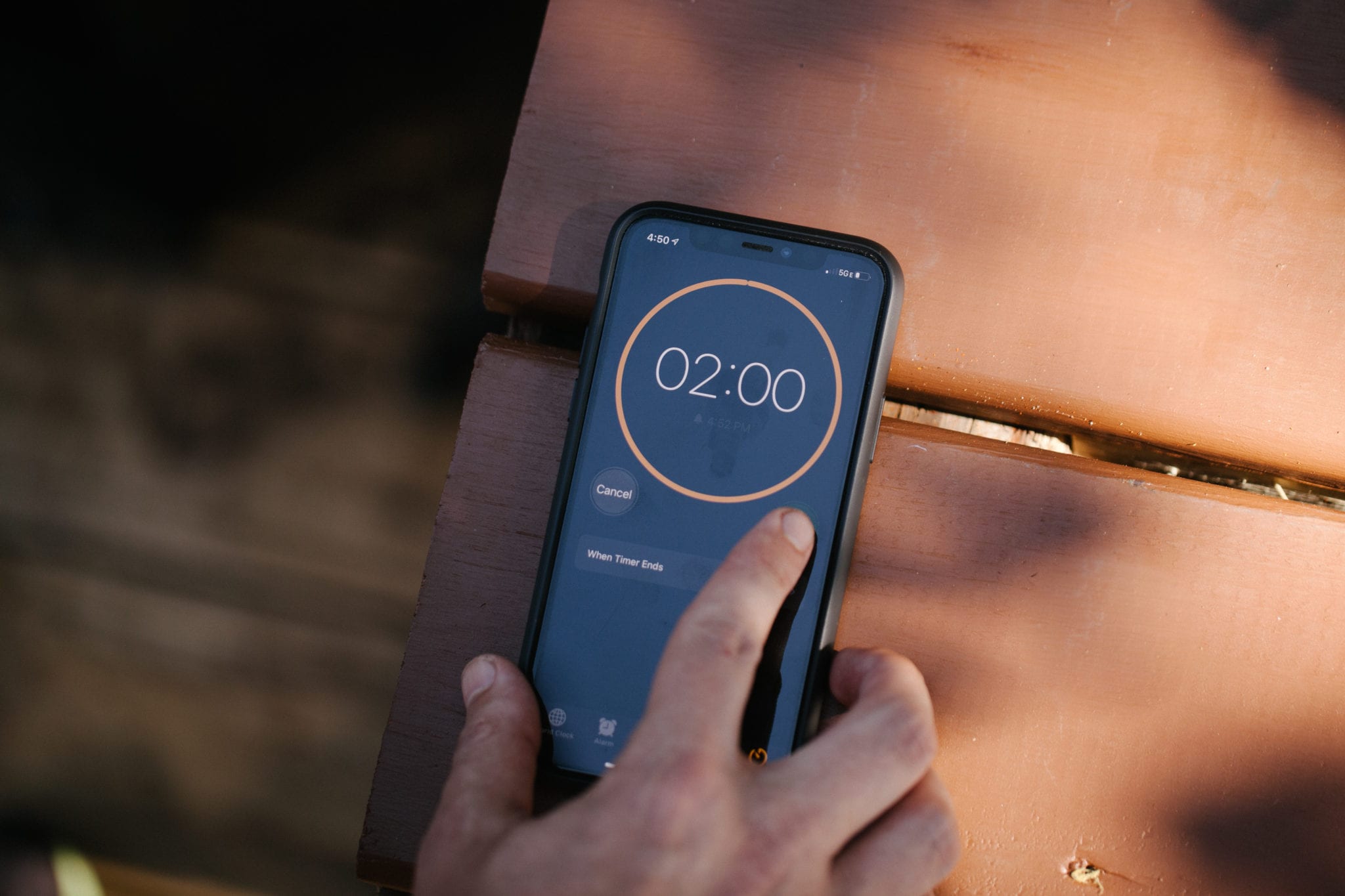 What else makes SearBQ special? 
Made of 100% cast iron, SearBQ works on ambient temperature to easily maintain constant, equal heat. 
The bottom griddle features two grease channels to collect the unwanted  runoff from your meats and vegetables. There is also a spiral wire coil handle that makes opening and closing SearBQ safe, sturdy and simple.
Now available on Kickstarter