Enjoy the quality of homemade coffee on the go
Now available on 

The classic coffee kettle meets today's portability
Voyager Kettle is a portable, collapsible, electric kettle. Whether you're making coffee, tea, or simple food products, the kettle will heat water to your temperature of choice, hold the temperature for 30 minutes, and then easily collapse down for travel or compact storage.
From the food grade silicone body to the foldable handle, and even the gooseneck spout — all parts of the kettle fold up for compact travel. This portable kettle is ideal for making coffee and tea while traveling for work or for fun, in your hotel room or your RV.
Voyager Kettle is now available on Kickstarter!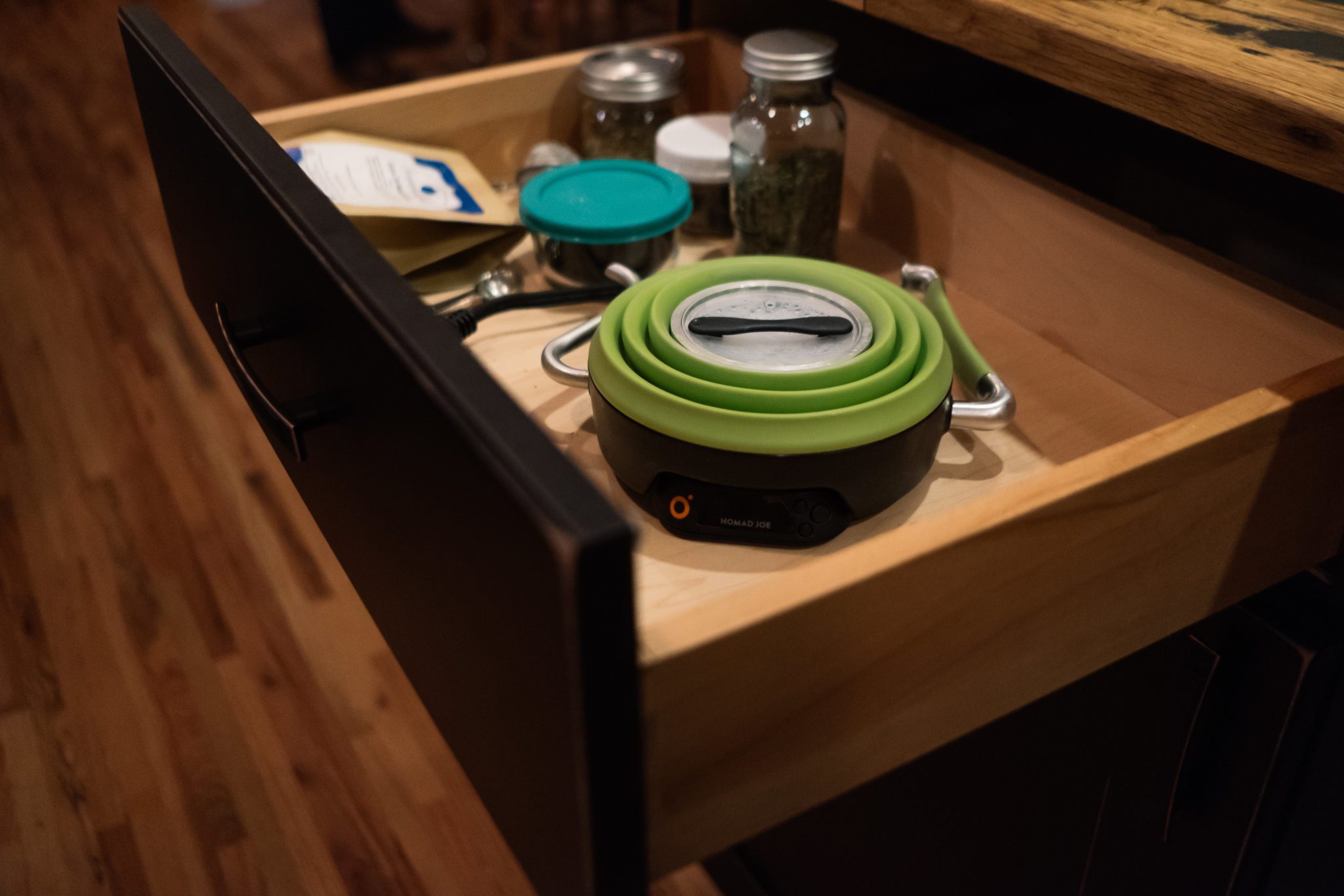 Voyager Kettle's compact size is easy to pack in your luggage or store, folded up, in a kitchen drawer.
The food grade silicone body is structured in a pyramid shape for easy folding. It is equipped with gentle folds to quickly collapse when you're ready to pack it up and go.
With a gooseneck spout and an ergonomic handle, each and every pour will be precise. The gooseneck spout gives you the perfect pour, while the comfortable handle keeps the kettle level and your wrist steady.
Both of these features are completely foldable — furthering Voyager Kettle's portability.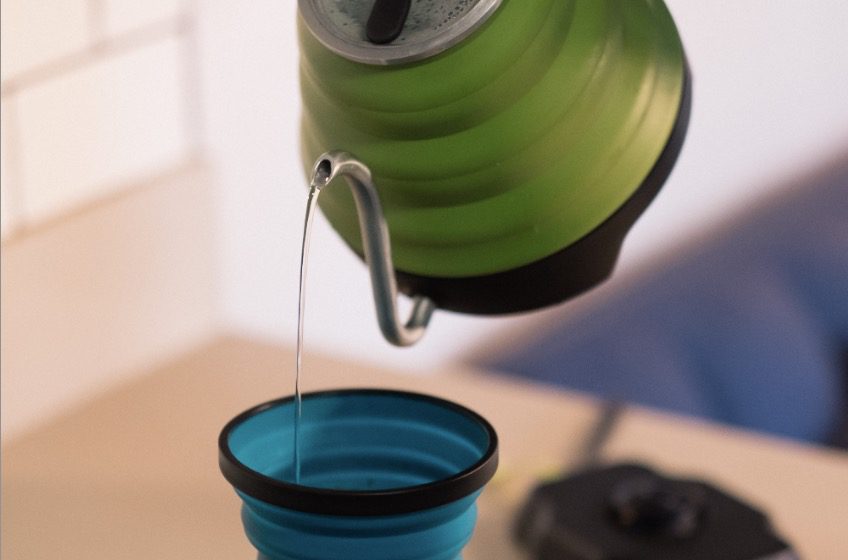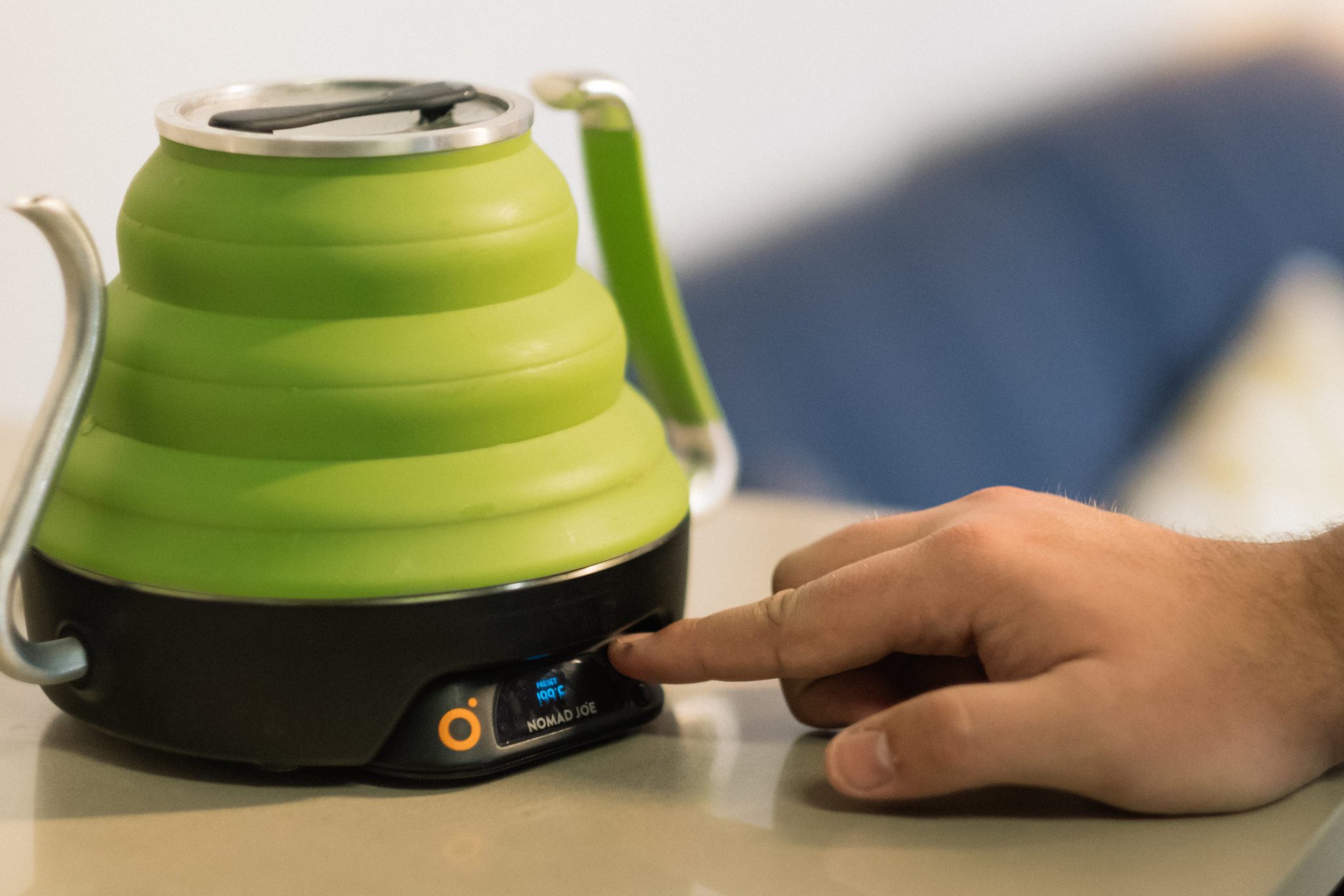 With an electric kettle, you don't need a stove to heat water — you can boil water anywhere with a power source. An electric kettle also heats water faster and holds temperature longer.
Whether you're interested in travel and outdoor recreation, or you're a working professional who relies on caffeine for daily function, Voyager Kettle will make getting your coffee fix on the go easier than ever.
Advanced temperature control
Voyager Kettle will heat up your water and hold it at the selected temperature for as long as 30 minutes. This gives you plenty of time to enjoy your first cup of coffee while you ease into your morning.
With a digital screen that displays the temperature, you can choose one of 10 preset temperature options, or set your own, down to the degree. When it's time to use it again, the kettle will automatically heat up to the previously used temperature.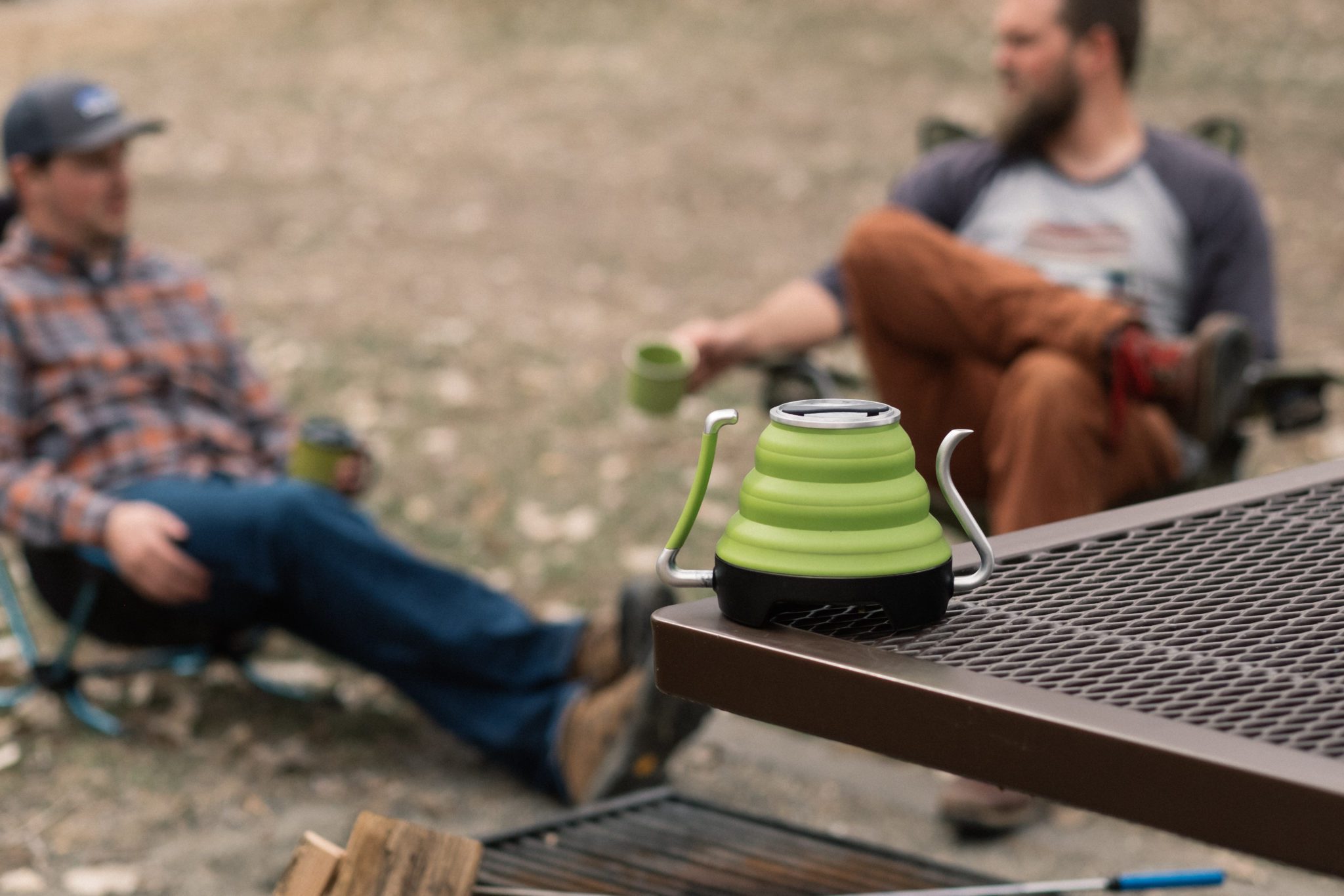 Get your own Voyager Kettle on Kickstarter now