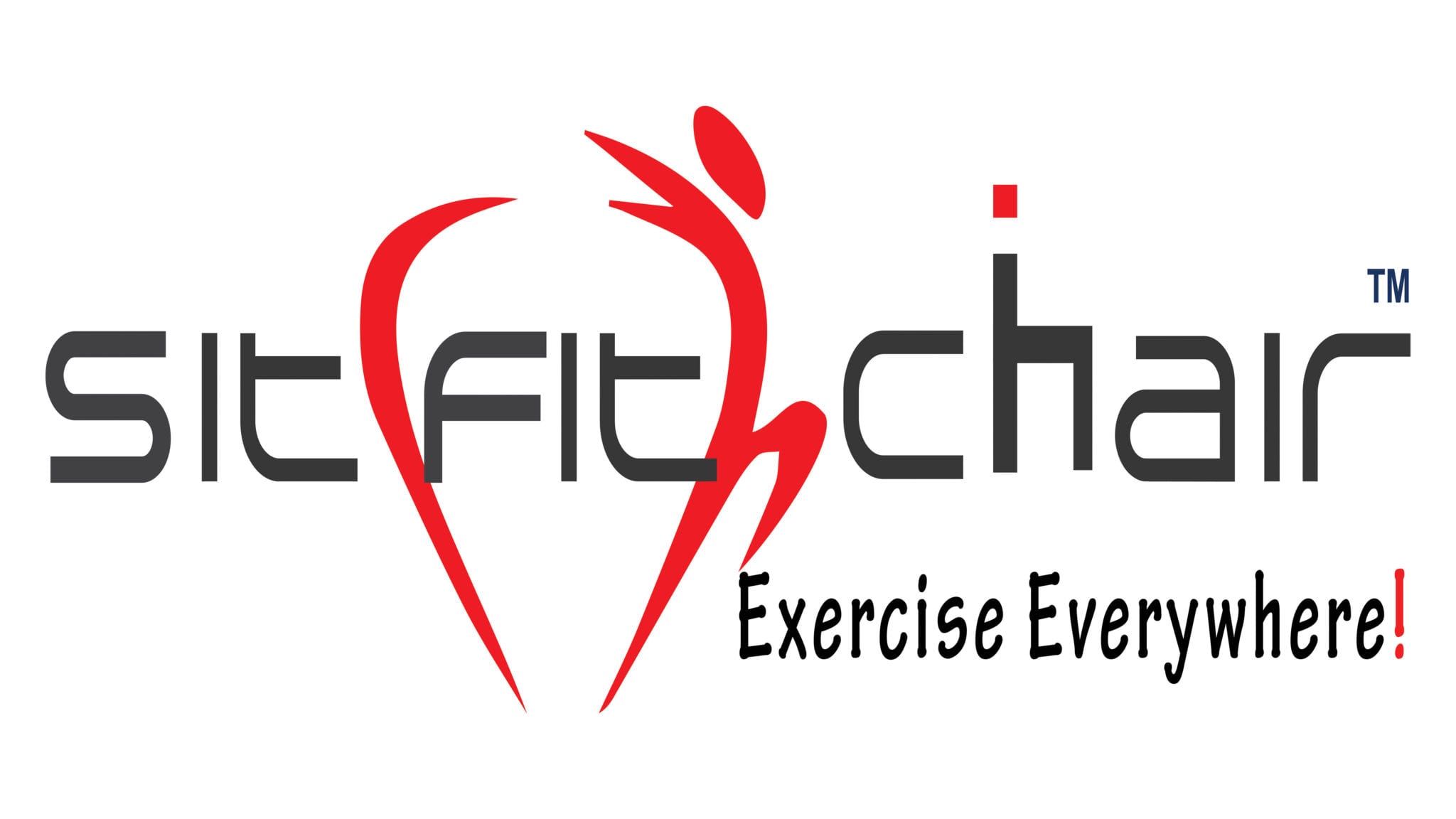 A comfortable chair equipped with a total body gym
Now available on Kickstarter: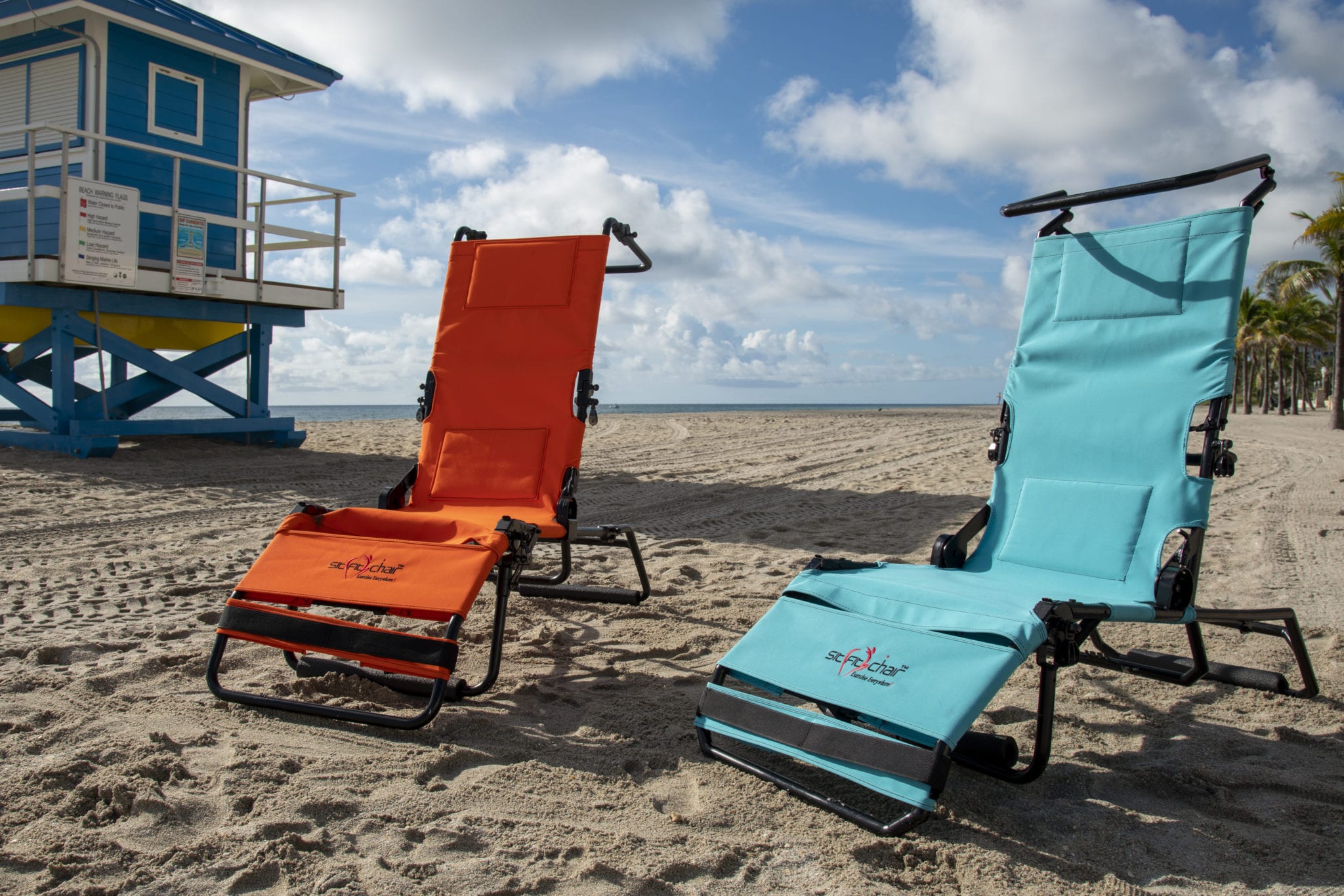 Now available on  

The remedy to sedentary disease
SitFit Chair is a comfortable, multi-positional chair that's been transformed into a total body gym to help put an end to your sedentary lifestyle.
SitFit Chair features a novel resistance system offering unlimited, incrementally adjustable resistance thanks to its "engine," which consists of five pairs of advanced hinges. Users can enjoy a fluid motion through the core to perform exercises like ab crunches and low back extensions, and work their biceps, triceps, quadriceps, hamstrings, and glutes.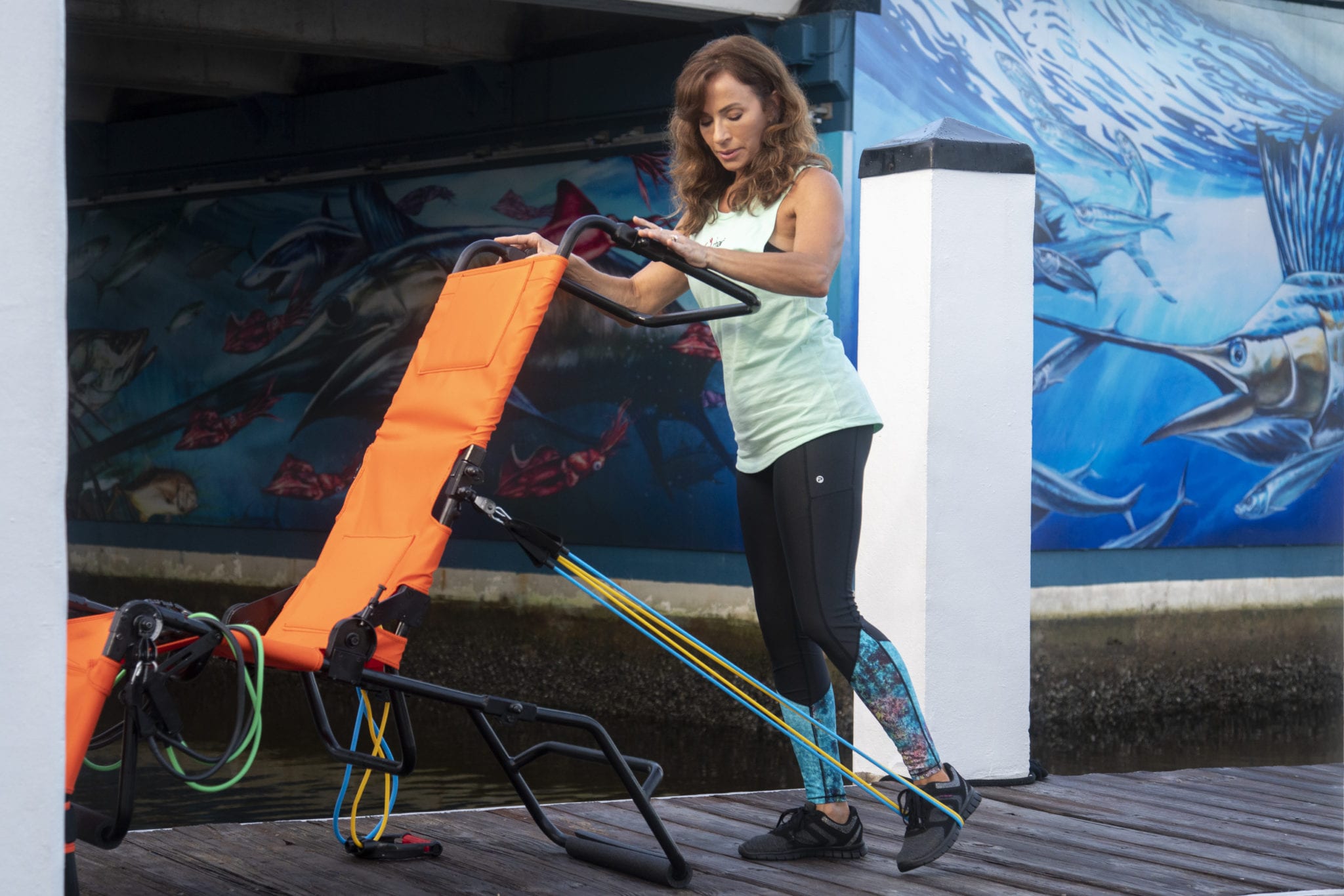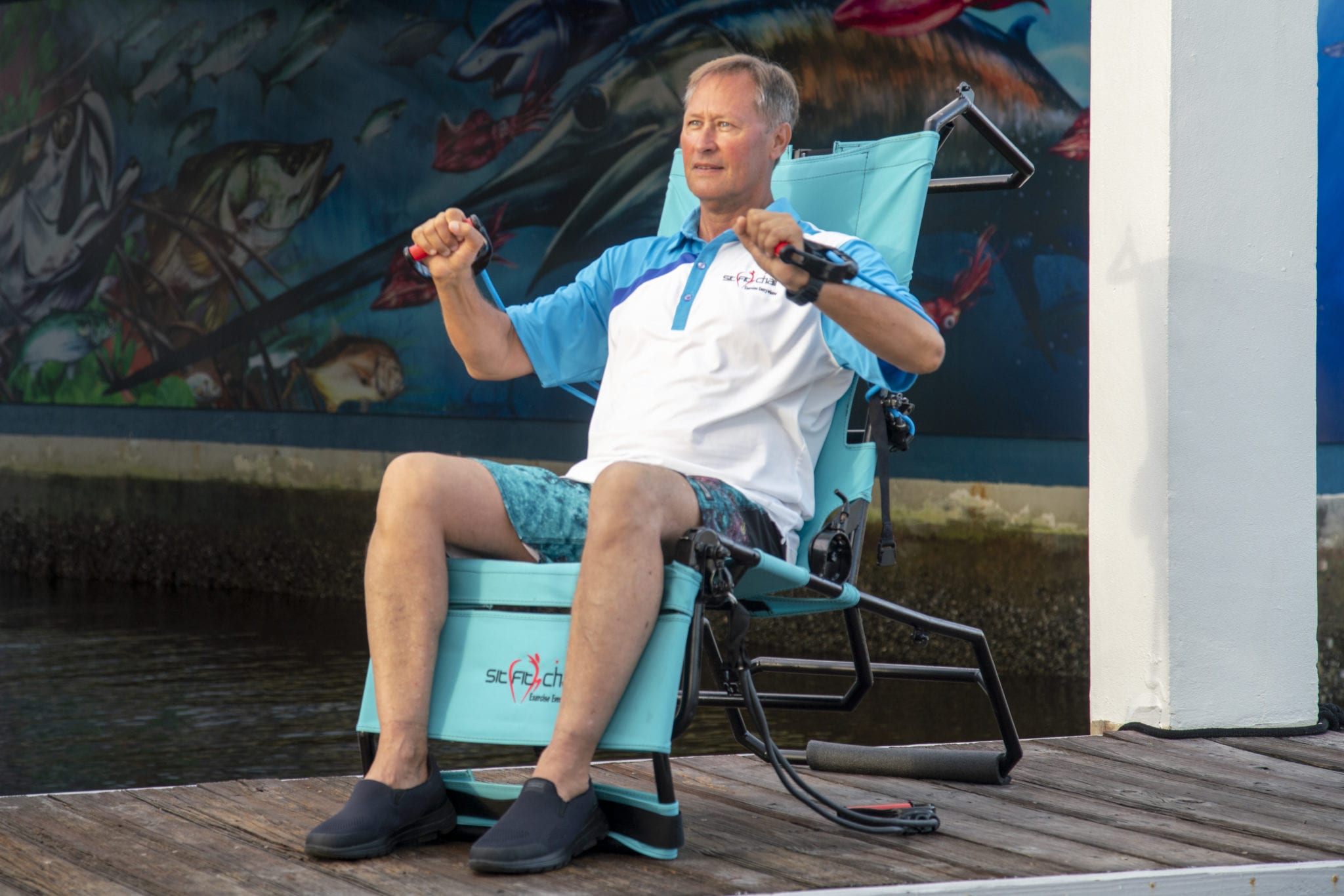 Perform biceps, triceps, quadriceps, hamstrings, and glutes exercises, as well as curls, glute kickbacks and other cable and pulley exercises with SitFit Chair. Hand grips are located at waist level and lower leg level. Grab them from the sides of the chair and get to work!
The ab crunch and low back resistance system and the arm and leg resistance system offer personally adjustable resistance settings. You can easily increase or decrease the level of resistance.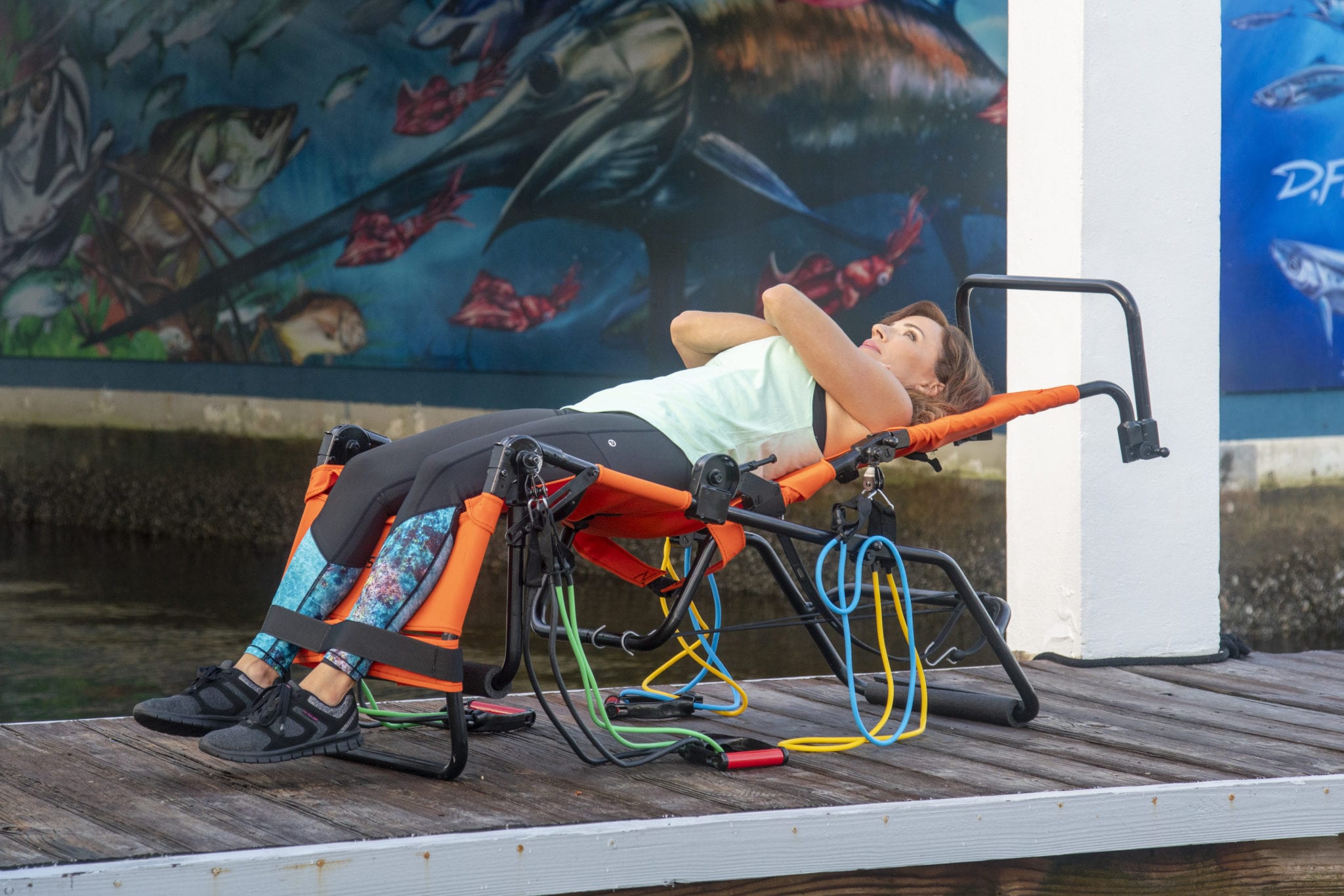 SitFit Chair allows you to perform many different core and extremity exercises as well as multiple upright and reclining chair settings thanks to five pairs of specially designed hinges.
The hinges serve as the "engine" of the chair. The smoothness of hinge function is associated with the incorporation of a novel spring release mechanism.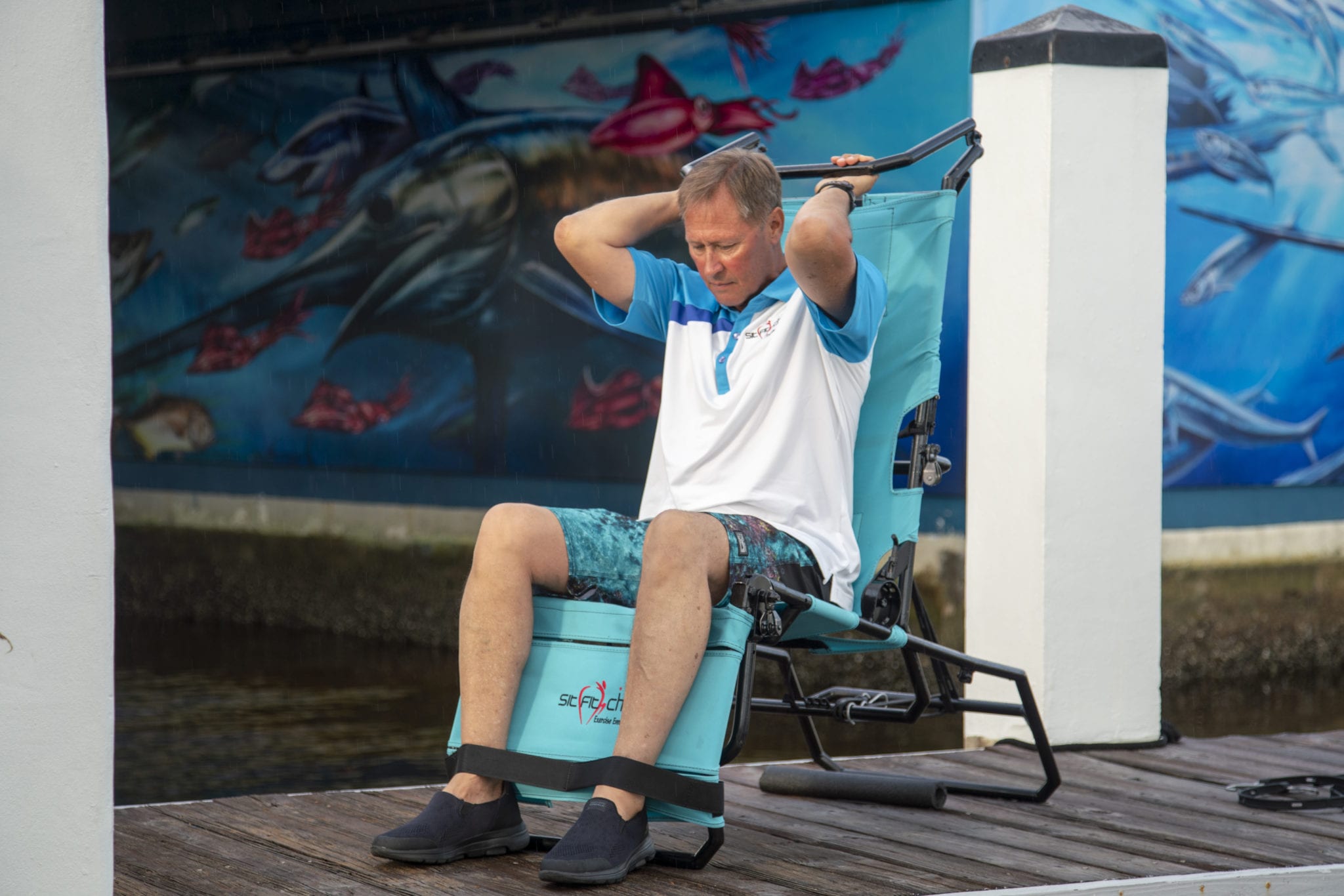 Exercise your core by using the hand grip to lift upward and forward during ab crunches. Plus, a Velcro band attached to the lower leg support is used to secure your legs while doing ab crunches.
SitFit Chair also features elevated lower leg and foot support so you can sit back and kick your feet up. The chair is orthopedically designed so the foot is elevated higher than the knee, and the knee is elevated higher than the hip.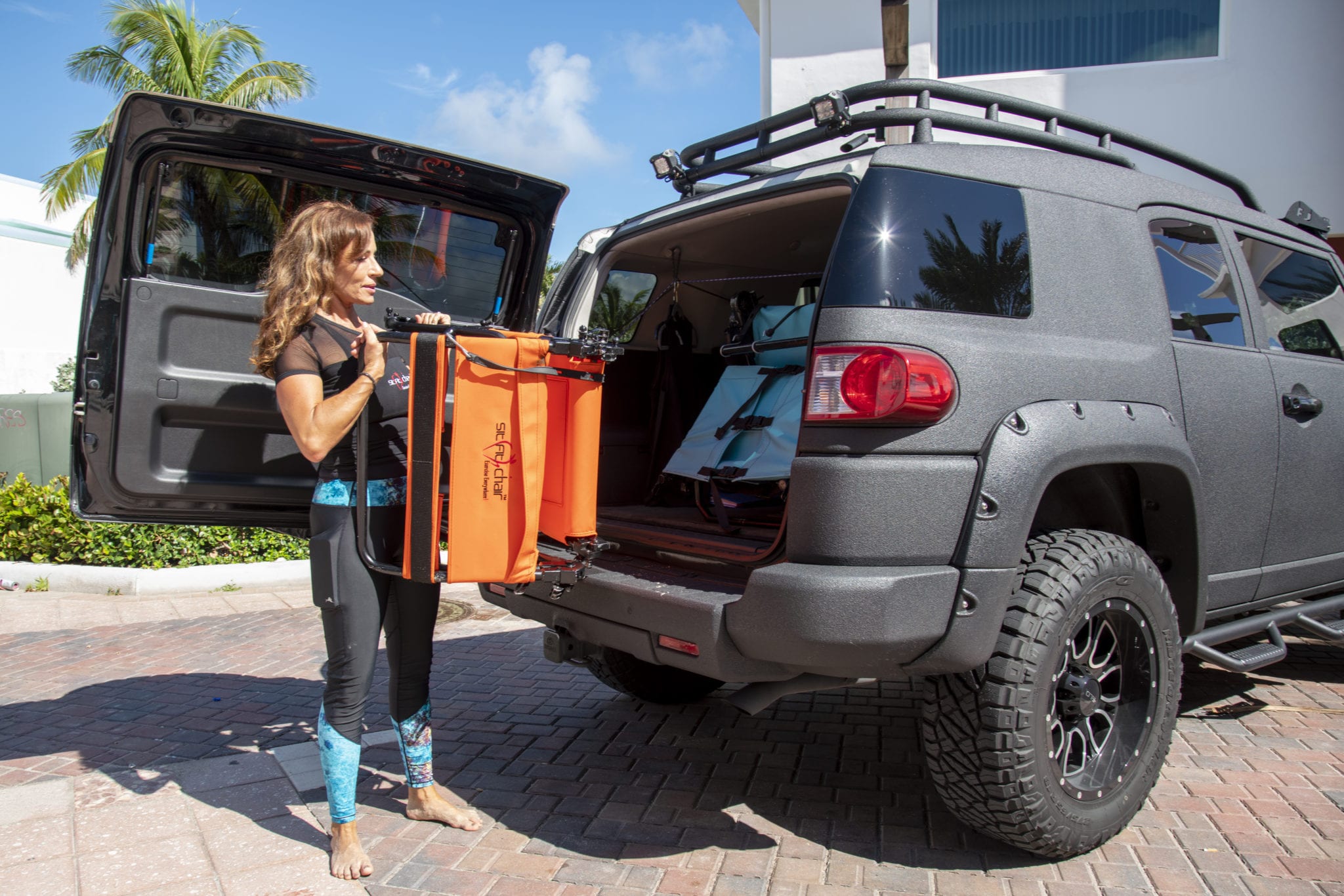 SitFit Chair is extremely portable thanks to its foldable center. This personal gym folds neatly and is transportable for use outside of the home; in the yard, at the beach or pool, camping, at sports practice and more.
For added convenience, you can easily carry your SitFit Chair as a backpack with specially designed attached backpack straps.
Now available on Kickstarter!