Making the roads safer
for all drivers.
NOW AVAILABLE ON 

Decrease Road Rage, Increase Driver Safety
Communication on the road is inadequate and impersonalized. Drivers are limited to communication with hand gestures, negative language or aggressive driving. RoadWayve is going to change that.
RoadWayve helps drivers communicate with familiar symbols and phrases! Simply install RoadWayve's LED message board on your car's rear window, download the app, connect to Bluetooth and you're ready to go.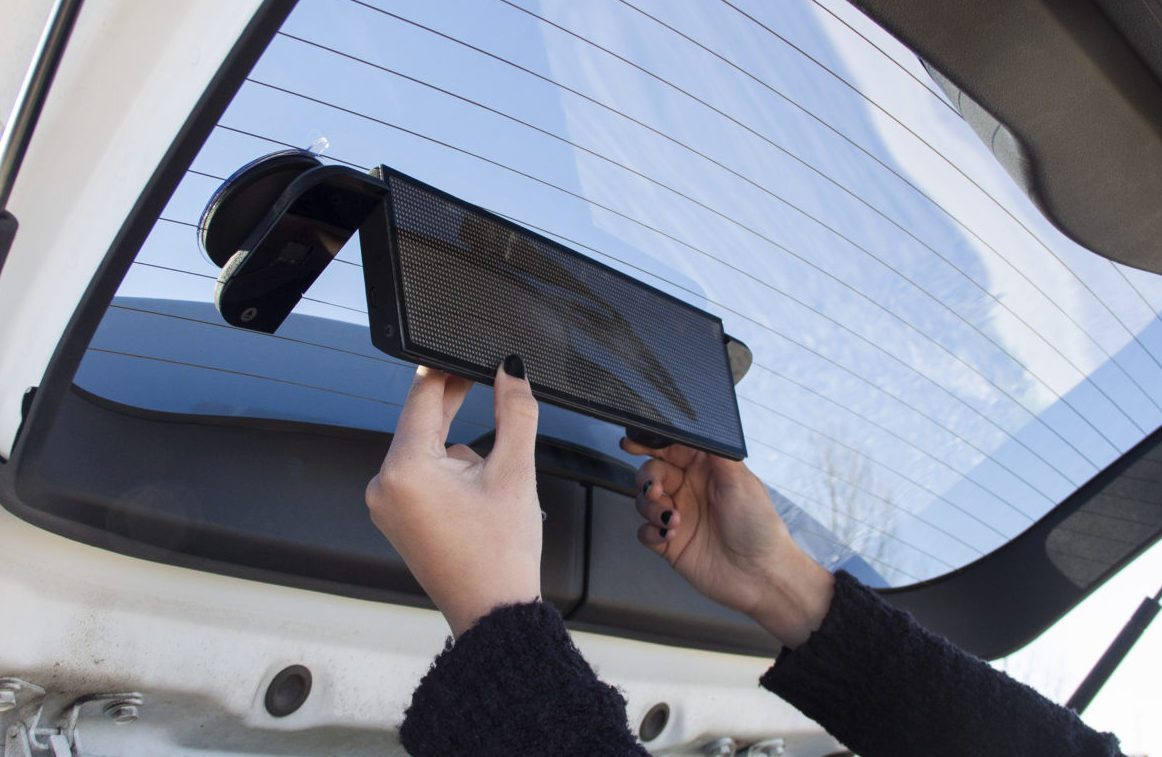 Built around a bright, pixel-dense LED display, RoadWayve produces high-resolution messages, visible to other drivers up to 50 feet away — through most weather conditions. Its sleek design conveniently allows the message board to be mounted on any window at any angle with suction cup connectors. Charging is a breeze with a micro-USB cable that can plug right into your car.
Display messages without taking your eyes off the road. Wayvemote is pre-programmed with six messages so you can share what's on your mind with the touch of a button. Messages include common driving phrases; "I'm sorry", "Thank you", "Turn off high beams", "Let me merge", "Go around me" and a button for a customized message. The remote has a magnetic mount to attach anywhere in your car, and is easily charged with the same micro-USB cable provided with the display.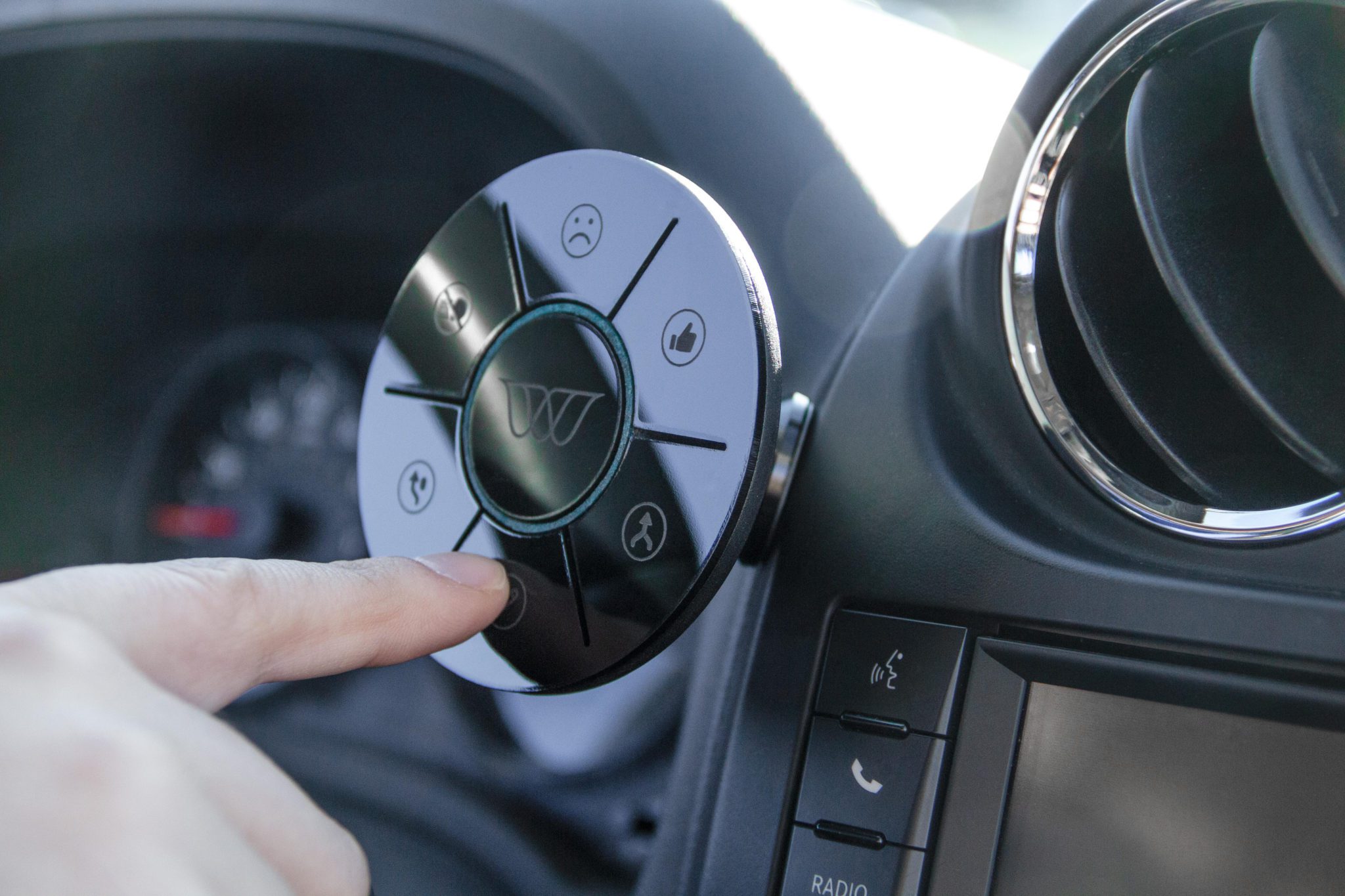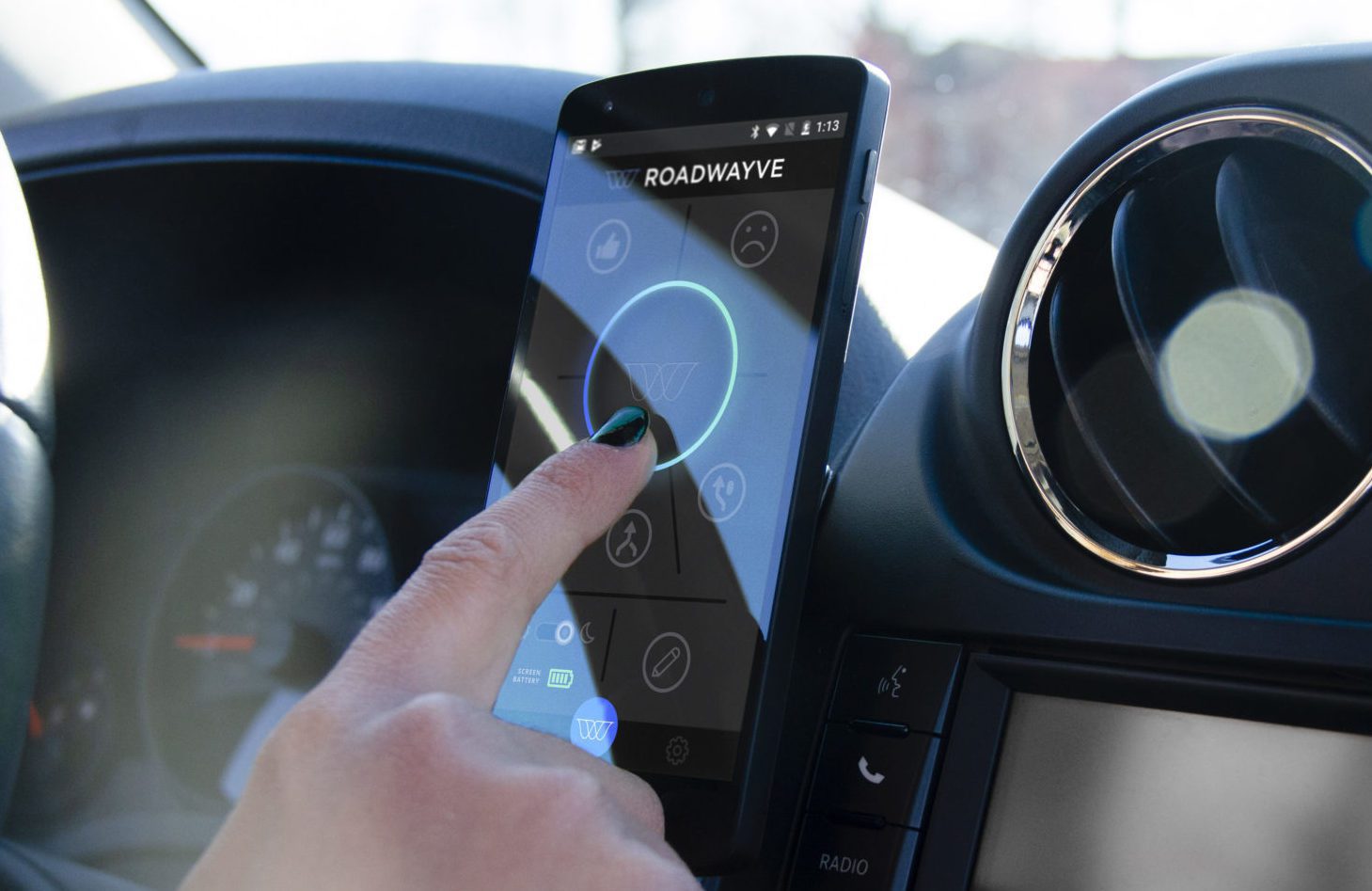 BLUETOOTH-ENABLED
SMARTPHONE APP
Turn your road rage into road respect with the RoadWayve mobile app. Inspired by Wayvemote, the app's distinct and user-friendly interface allows you to exchange customized messages with other drivers. Just connect your smartphone (Android or iOS) via Bluetooth to the app, select the voice control option and share your specific thoughts with a driver who let you in their lane (or one who cut you off)! If you choose not to utilize the voice control option, there are more preset messages offered on the app in addition to the six on Wayvemote.
ONLY AVAILABLE ON KICKSTARTER!