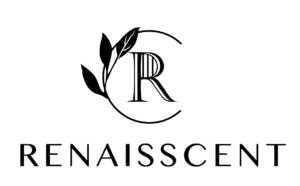 The waterless smart diffuser that allows you to choose your scent right from your phone
Diffusing Your Stress One Space at a Time
Our sense of smell is one of the most powerful things we have. It can recall memories in an instant, fill us with excitement, warmth, happiness, and even help us relax when those days at the office are longer than normal.
With Renaisscent, you can transform any space into a relaxing and rejuvenating environment with the touch of a button, even out of the house.
Easily switch fragrances or mix-and-match scents right from your smartphone with Renaisscent's smart technology to relieve your stress. Without using water or heat, Renaisscent allows you to set your diffuser to schedule the perfect welcome home.
Why Renaisscent Smart Diffuser?
Why Renaisscent Smart Diffuser?
Using Renaisscent's one-of-a-kind app for Android and iOS devices, you can set custom fragrance alarms that allow you to wake up to an energizing fragrance, take a break with a satisfying scent, or even remember to start getting ready for bed with a calming and soothing scent.
Want your home to smell like a calming day spa before you get back from work? Simply use the app to set a time when you want your scent to diffuse. Using fan power, you can even control the intensity of the scent you desire and the duration of time to your liking, all from the convenience of your phone.
Be the Master of Your Ambiance
Our smart diffuser is designed with
you
in mind. Renaisscent holds up to six scents at one time, allowing you to create hundreds of
fragrance combinations. Feeling simple? Choose one scent, or combine up to all six scents to match your mood. With Renaisscent, you can create new, exciting fragrances, or calming, rejuvenating scents all from the convenience of our free app.

At Renaisscent, we believe that combining smart home technology with the power of relaxation is a given. With the power to control your home's ambiance at your fingertips, you keep the quality of life in your hands and can wake up or fall asleep to a happier, healthier you.
Portable, battery-operated and lightweight, our smart diffuser can live on your desk or countertop, or easily be stored in a suitcase or car for whenever you need a pick-me-up. It comes in three elegant colors and connects to the app via a Wi-Fi signal.
Renaisscent doesn't require a power outlet to better your mood
— two batteries that are rechargeable using a Micro-USB are all it takes to personalize your space wherever you go.
Renaisscent scents do not use heat or water, so the eco-friendly wax capsules stay safely and securely in the diffuser, with no cleanup necessary.
A Scent for Every Stressor
Life doesn't prepare us for the stress we take on, and we need to be reminded how important it is to relax and let go. Renaisscent offers the perfect escape for every strenuous day filled with kids, work, and car problems without ever leaving your home. Transform any space you desire into your own therapeutic and relaxing oasis with the touch of a button, and let Renaisscent do the rest.