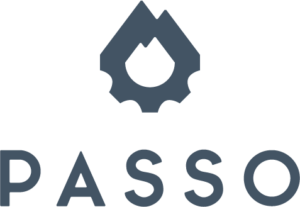 The Italian-designed, Swiss-made watch built with custom elements to last for generations
Only Available on

One Watch, Two Iconic Cultures, Endless Possibilities
The Passo Watch is a timepiece that combines Italy's trendsetting design with Switzerland's renowned watch craftsmanship. With a completely custom design, stainless steel casing, and automatic movement mechanism, Passo elevates your style while delivering a watch that's as uniquely built as you are.
This line of Passo Watches is designed by award-winning Italian designer Odoardo Fioravanti and carries no standard parts, unlike other luxury watch brands. This beautiful combination makes Passo Watches a one-of-a-kind accessory perfect to accentuate style, confidence, and status.
Here's What People Are Saying About Passo Watch
Impeccable Italian Design
Passo watches are exclusively designed by award-winning Italian designer Odoardo Fioravanti, whose work has included designing products for Land Rover, Toshiba, and Invicta. The watch's design is inspired by the sharp curves of the Alpine valleys and the majestic, timeless elegance of the glaciers of Switzerland. Feel confident knowing that wearing a Passo watch elevates your style with an unparalleled and trendsetting timepiece.
Every single piece except the movement inside of a Passo Watch is completely custom to the exquisite Italian design that it's inspired from. Because of its design, the elements that make up a Passo watch aren't standard pieces like you'll find in other Swiss made watches; they're completely exclusive and as uniquely built as you are.
Swiss Movement & Craftsmanship
Passo watches are assembled with the best materials of the Swiss watch industry, allowing you to treasure this handcrafted timepiece for generations. Each watch is built with reinforced stainless steel casing and bezel, a scratch-resistant sapphire crystal face, and a stainless steel metal band for durability. It's the only watch that executes Swiss precision and technology with Italian design and style.
Automatic & High Quality Movement
Equipped with an Automatic movement, Passo harnesses energy through the natural motion of your wrist and does not require you to wind up the watch. To complement its mechanics, the movement is a genuine Swiss-made Sellita SW200, making it one of the most durable movements in the industry.
Only Available on Kickstarter!