Spices Have Never Been This Easy
Sign up to win a MagnetJar set and get an amazing deal when we launch!
View terms and conditions here.
Coming Soon to 

End clutter. Make cooking easier and more fun.
Imagine never searching for the right spice again. Imagine never forgetting which spices you have stuffed in the back of your cabinet. MagnetJar does all of this for you and more.
It keeps your spices easily accessible but never in the way by attaching to any magnetic surface. Never settle for half-cooked storage solutions again.
MagnetJar Launches on Kickstarter In
Sign up to win amazing prizes by joining our VIP community!
Before we launch our campaign, we're giving away several MagnetJar sets. Sign up using the box to the right, then share this contest and refer your friends to earn more points. The individuals with the most points at the end of the contest will win. If you're one of the first campaign backers on Kickstarter, you'll also receive a BIG discount on MagnetJar!
You can view our terms and conditions here.
Here's What People Are Saying About MagnetJar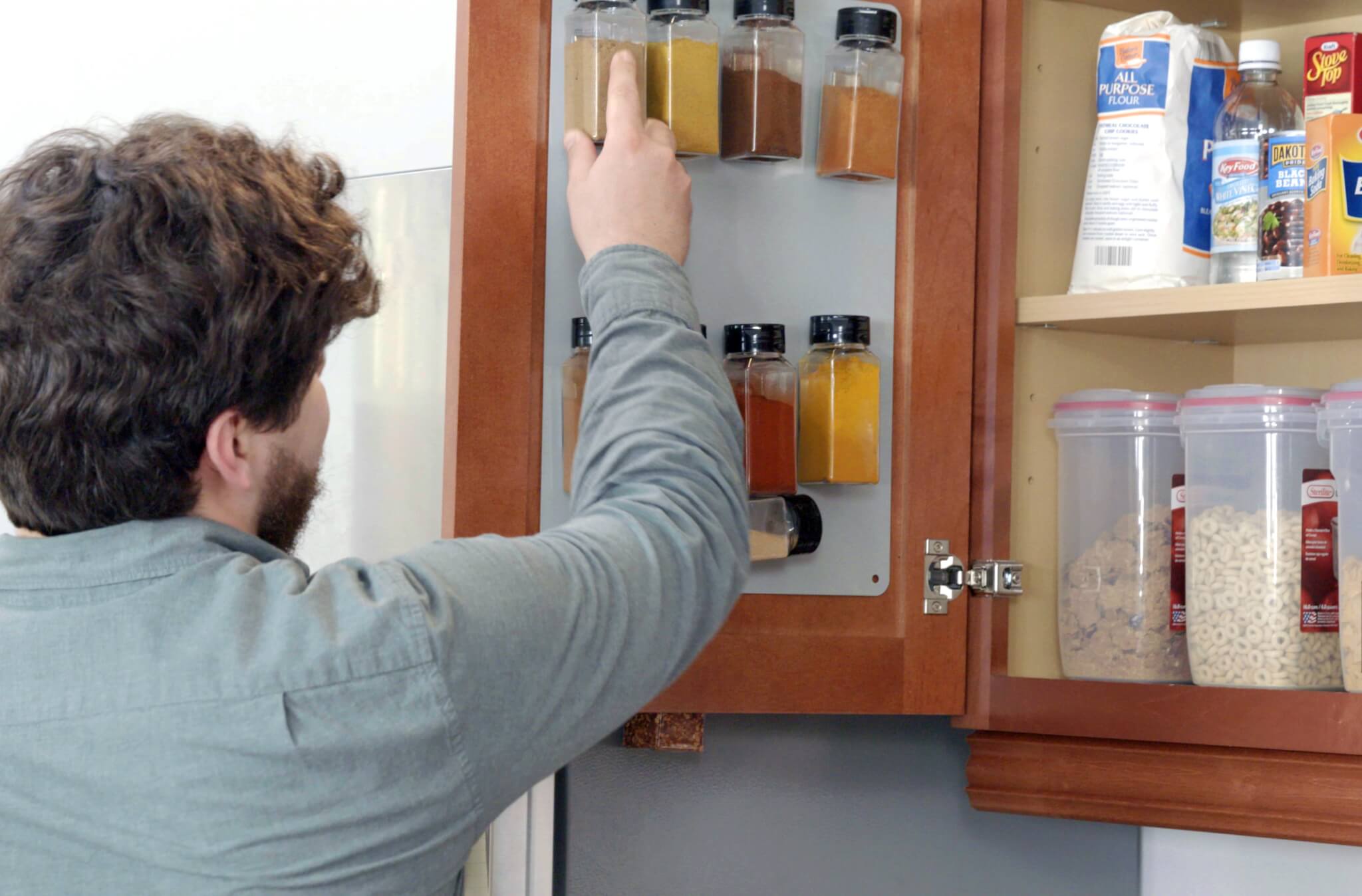 Every design feature of MagnetJar was crafted to make it easier for you to use spices. Vertical orientation eliminates risk of spills and allows you to use MagnetJar like you're used to. And it holds 25% more than a standard spice jar, for easier and less frequent refills.
Everything you need in a spice jar
MagnetJar's dual-flap lid design allows you to sift or pour your spices, so you always use just the right amount. The screw-off lid lets you easily scoop or refill them!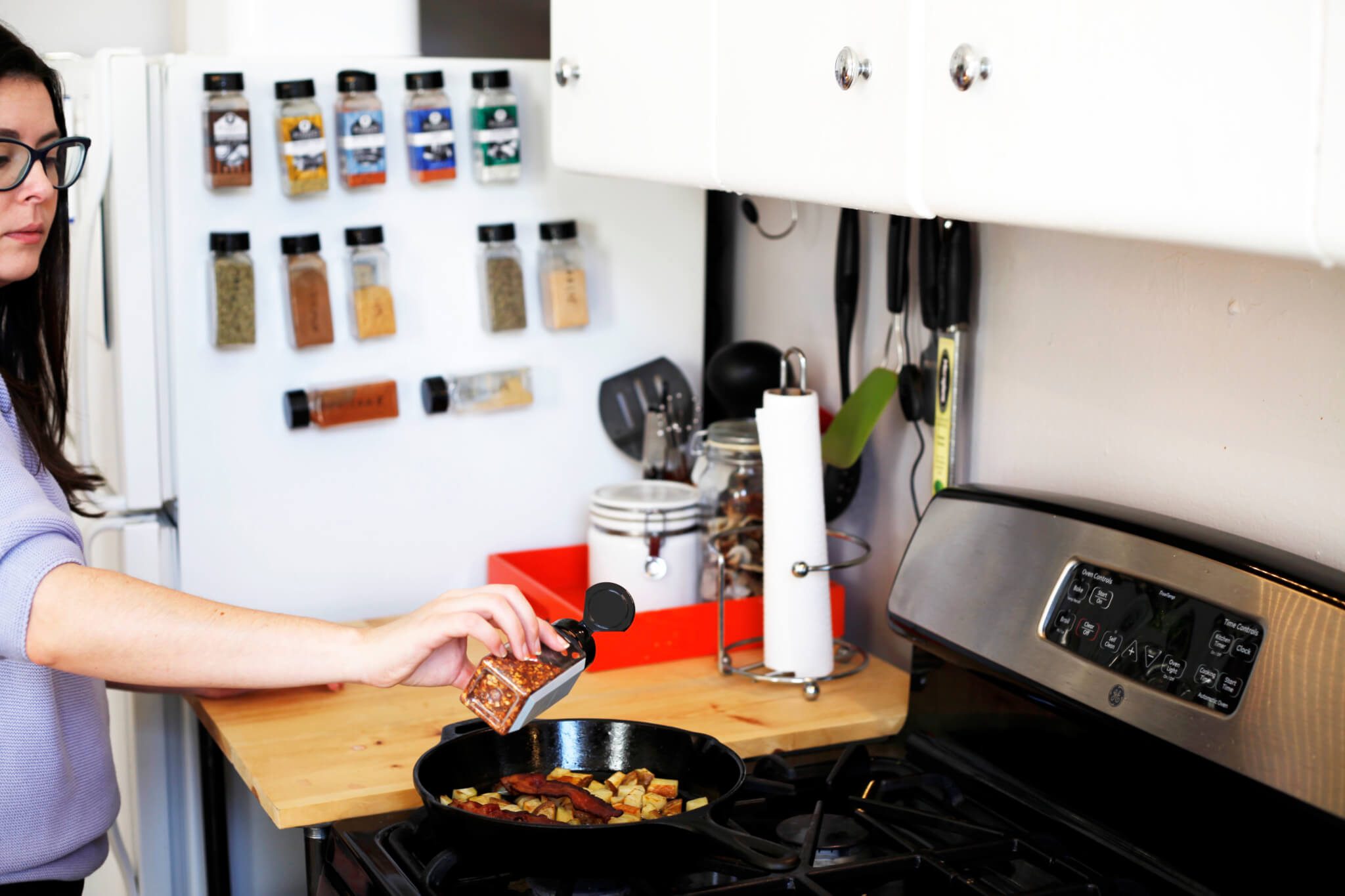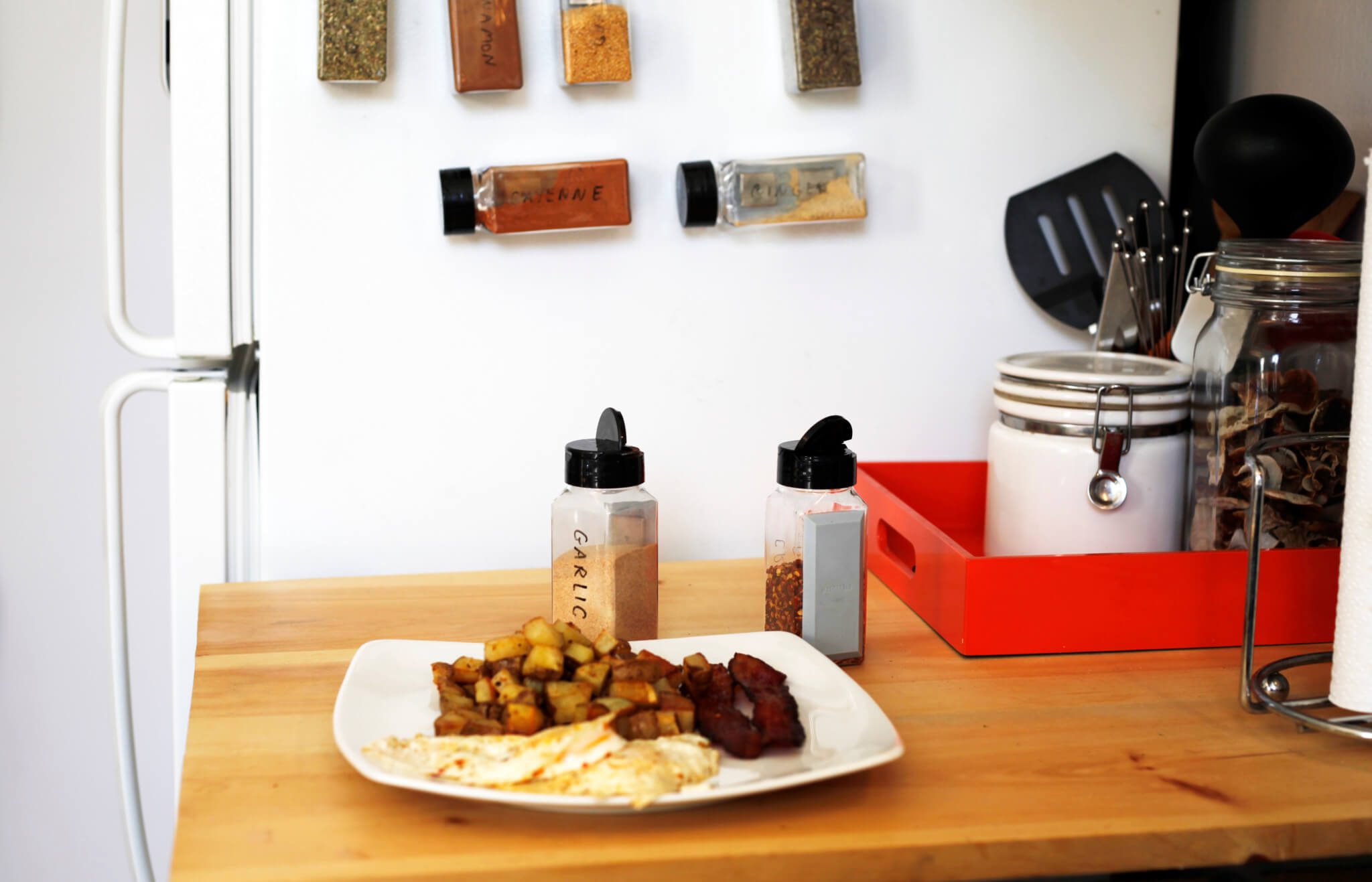 Designed for everyday use
MagnetJar attaches to any steel or magnetic surface with an incredibly tough, double-magnet hold. The innovative grip cover keeps MagnetJar in its place, preventing sliding. And the double-thick walls are impact and fall resistant.
Made for life. Made for you.
MagnetJar is made with a BPA-free, FDA-approved, unbreakable, double thick plastic that is corrosion proof and 50% lighter than a glass jar alternative. 
It's time to treat your kitchen. 
Play to win and learn more about our campaign!
Enter your email or connect your Facebook account to earn points and win!