These are the absolute best Kickstarter board games of 2018.
But if you're looking for our updated list, check out the best Kickstarter Board Games of 2019, too!
December 2018
---
3D printers can build an entire HOUSE in less than 24 hours.
But we'll just use them to build absolutely epic fantasy terrain.
Choose between three drastically different 3D landscapes in this wonderfully detailed game.
The creators are unlocking a TON of sweet stretch goals right now, too!

First off, I did NOT expect that voice to be coming out of that body.
Anyway, this is way more than a ordinary board game indeed!
Cultistorm has 1,000+ cards, 12 expansions, and 400 highly-adaptive narrative stories.
So you'll never play the same game twice, and definitely never get bored.

Simply put, this is one of the most intricate Kickstarter board games of all time.
1,000s of unique events ensure wildly fun gameplay, and detailed storylines will keep you coming back time and again.
And good news for those of you who hate relying on the luck of the dice:
This revolutionary board game features dice-free combat!

November 2018
---
Monumental is a civilization board game that, "Puts you in the middle of a world torn apart by empires fighting for dominance."
Hold up, are we sure we're not talking about the actual world right now?
Face off against up to five other nations all vying for global supremacy in this super fun (and challenging) board game.

Holy sh*t, that video is intense!
This fast-paced board game features dozens of monster figures, hundreds of playing cards, and a game board that's downright spooky.
This Kickstarter board game is absolutely crushing it right now, so click below to check it out.

This game looks freakin' sweet.
It's like a darker, wetter version of Settlers of Catan.
You basically try to take over a constantly raining world by keeping your crew's loyalty.
I have a feeling that my motto of, "The beatings will continue until moral improves" wouldn't go over so well.
The board is completely modular and built out as you play, so you'll get a refreshingly new experience every time you play.

October 2018
---
When I was a senior in high school, my mom made me sign up for AP Chemistry.
I suffered from a general lack of basic scientific skills.
And an incurable case of Senioritis.
Needless to say I did absolutely terrible.
Disappointing my mother, my teacher, and perhaps to a certain extent, myself.
If only Periodic had been around at the time.
It's a wonderfully fun way to learn about the periodic elements, and harness the raw power of the scientific method.

"If you aren't investing in Bitcoin, you're an absolute moron."
– Pretty much everybody in December 2017.
"Whoops."
– Those same people in October 2018.
Even though Bitcoin isn't exactly hot right now, these ridiculously detailed playing cards certainly are.

A 5-minute investigation game played by two players, eh?
That sounds a hell of lot like my ex-wife questioning my after a long night out.
This game, unsurprisingly, sounds a whole lot more fun.
You spend 5 tense minutes deciding whether your playing partner is a human.
Or **stifles gasp** a robot!

September 2018
---
When I was a kid, some moron stole my Game Boy from my backpack.
And with it, my favorite Power Rangers game.
Fingers crossed that karma prevents that 1996 thief from seeing this awesome Power Rangers board game 22 years later.

Your mission's name?
Rescue the Robot.
Your task?
Uh, well, to rescue the robot.

Ever wanted to see yourself made into a character in a wildly popular board game?
No?
Oh… well here's your chance anyway!
Unstable Unicorns is turning backers' likenesses into cards used in actual game play.
Which is pretty sweet if you ask us.
So if you want to see that ugly mug of yours in a board game, back Unstable Unicorns before it ends on September 14th.

 August 2018
---
A multi-path strategy game where you get to choose how your character develops.
Every path presents 2 choices:
Strength or wisdom.
If you're like me in real life, you'll end up with neither!

An incredibly popular strategy game about bank robbers and such.

Words cannot express how much I love their video.
It probably cost $20 to make and took about an hour.
But dammit is it hilarious.
15,000+ backers agree, you do not want to miss this game.

Oops! We could not locate your form.
 July 2018
---



 June 2018
---
We could take 30 minutes to explain everything you need to know about this wildly popular game…
But we know you'd rather just watch this video that tells you how to play.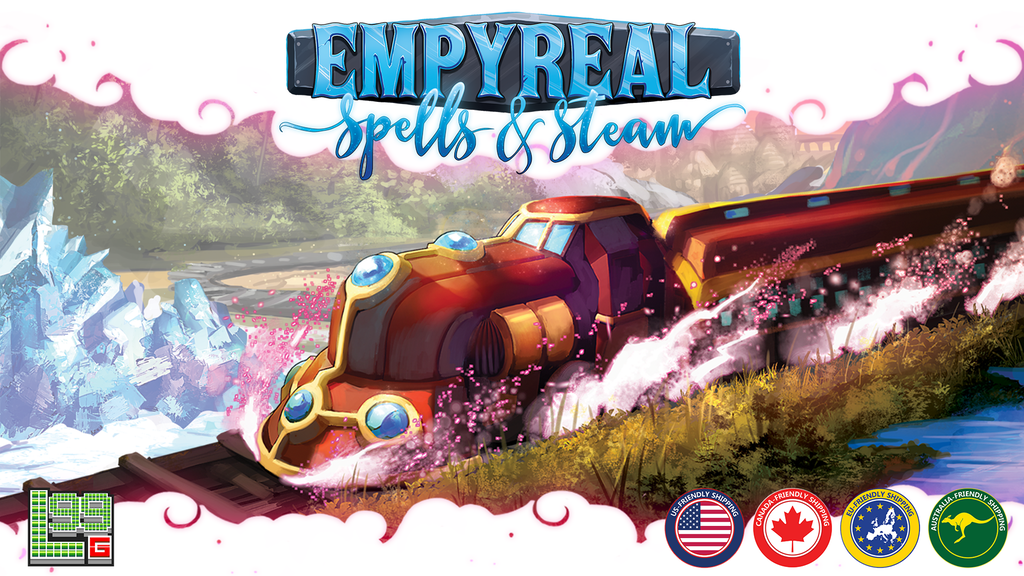 This is like cross between Ticket to Ride and Settlers of Catan — two of our all time favorite games.


May 2018
---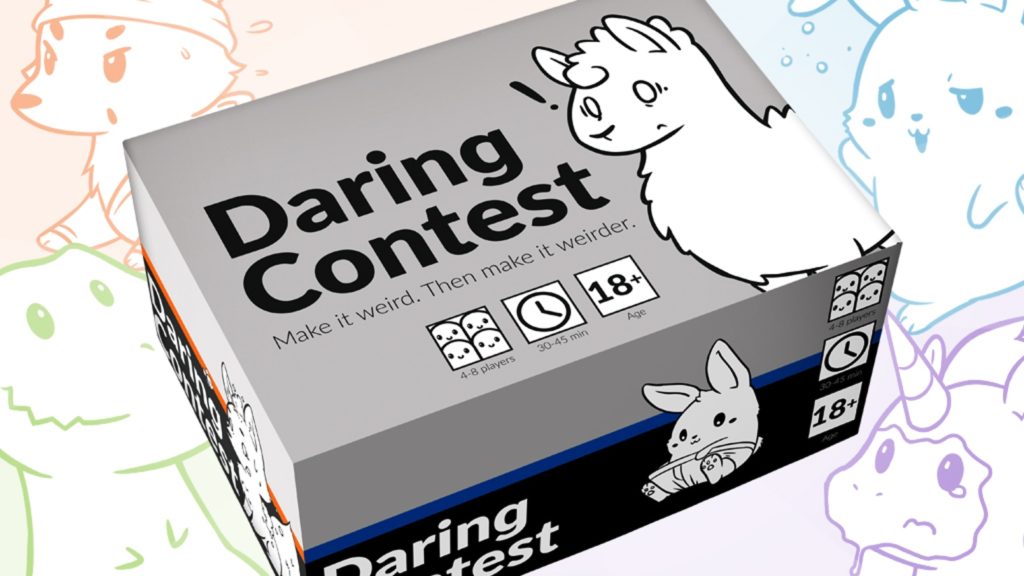 Daring Contest is a party game that you probably wouldn't want to play with just any old group of people.
You're gonna have the most fun playing with your best friends.
As the name suggestions, you draw cards with creative dares on them, and a judge decides if your ensuing performance deserves points.
These aren't any old dares, they're WEIRD.
For example: Pretending to sit in an invisible chair while milking a cow.

Following the trend of bringing old school arcade games back in board game form, Street Fighter is kinda like a combination of Mortal Kombat and Risk.

Fireball Island is so big that we wrote a full-blown feature on it.
It was a best seller in the 80's.
And this version claims to be bigger, better and "100% more awesome."
Basically you and up to 4 friends race around the island trying to avoid a mean SOB by the name of Vul-Kar who can shoot fireballs out of his pie hole.

April 2018
---
A game of teamwork & betrayal, eh? Sounds like my first marriage.
But that doesn't mean this gold-stealing card game doesn't look like a blast.
Also screw you, Betsy.

Elder Dice are perfect for any fantasy or horror roleplaying game. They designed three all-new dice sets that come in three spooky colors.
I'm not trembling, you're trembling!

Ever wonder what it would've been like if futuristic machines of mass destruction existed in the 1920s?
Yeah, me neither.
But luckily for us, the team behind Iron Harvest did. Iron Harvest puts a much bigger emphasis on strategy than other RTS games. So you can do more thinkin' and less clickin'.

We have but one thing to say about Dinosaur Island…
Their video is hilarious.
P.S. The team behind Dinosaur Island was nominated for four Golden Geek awards, whatever those are.

In Gotham City Chronicles, you choose to be a hero or a villain while trying to maintain control of the city.
We doubt you'll ever get bored either, cause this thing comes with more pieces than a Jigsaw puzzle.

Check out the top Kickstarter technology projects of 2018.