The world's first hemp sunglasses
Only available on

Hemp Eyewear is the world's first sustainable sunglass line developed from hemp fibre and water! And no… you can't smoke them.
Hemp is the ideal alternative to harmful plastics, as it's one of the most beautiful and sustainable materials on earth. Incorporating hemp into sunglasses allows you to enjoy something truly unique and luxurious, and still be responsible.
All three styles — WALDEN, MUIR and EDEN — are individually handcrafted by skilled artisans in Edinburgh, Scotland with ultimate attention to detail. The plant fibres from the hemp naturally form one-of-a-kind patterns in the frames, making each pair special and irreplaceable. Everything about our eyewear is unconventional: the materials, the process, the design and the look. If you're someone who sees things differently, this one's for you.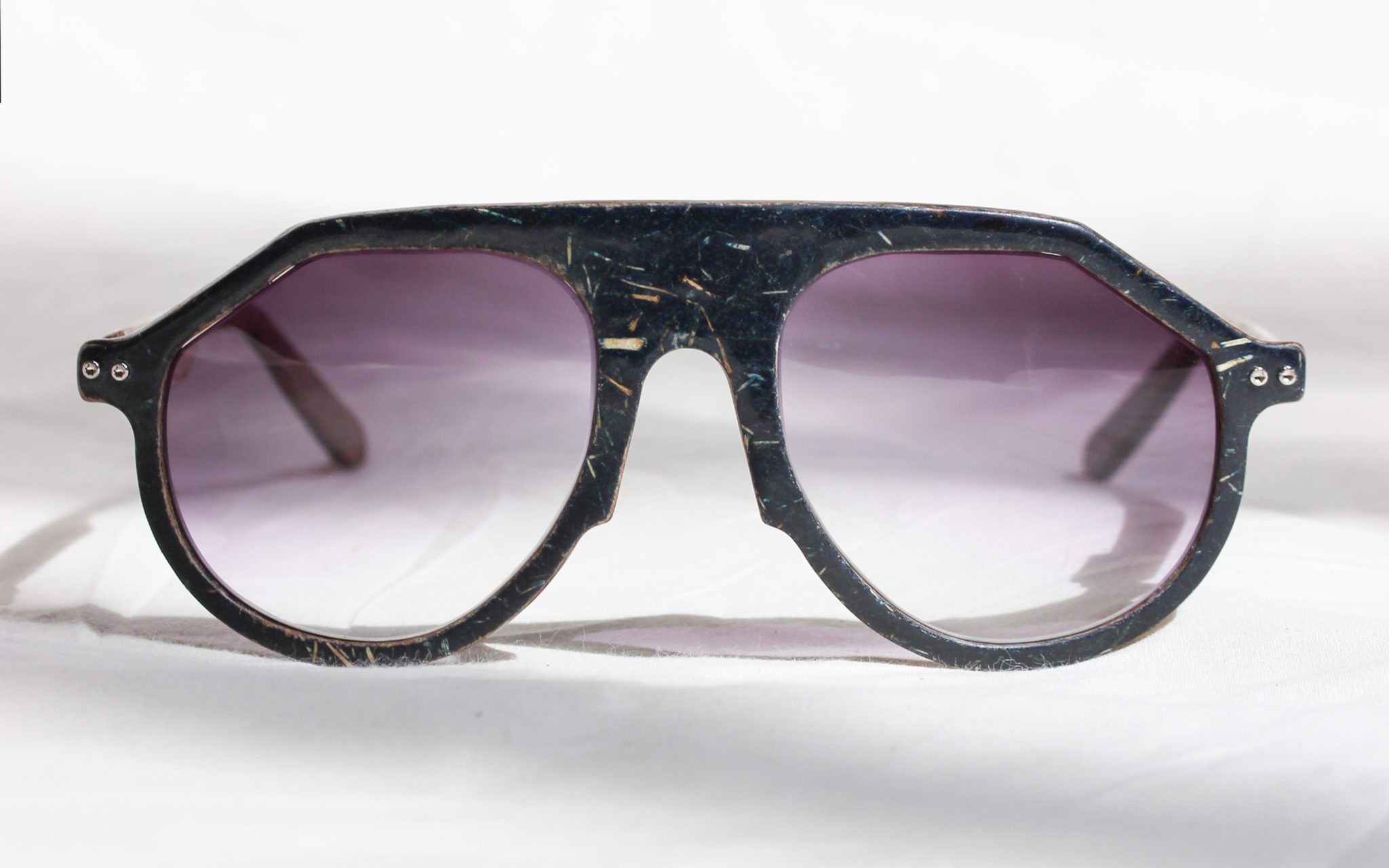 WALDEN
Our WALDEN style is named after the book by Henry David Thoreau, which reflects upon simple, environmentally healthy living in a woodland cabin.
Deep blue coloring from eco dye is combined with our sustainable hemp technology to create this bold frame with a strong outdoorsy feel.
Natural hemp fibre specs are visible on the material surface, exhibiting our signature look.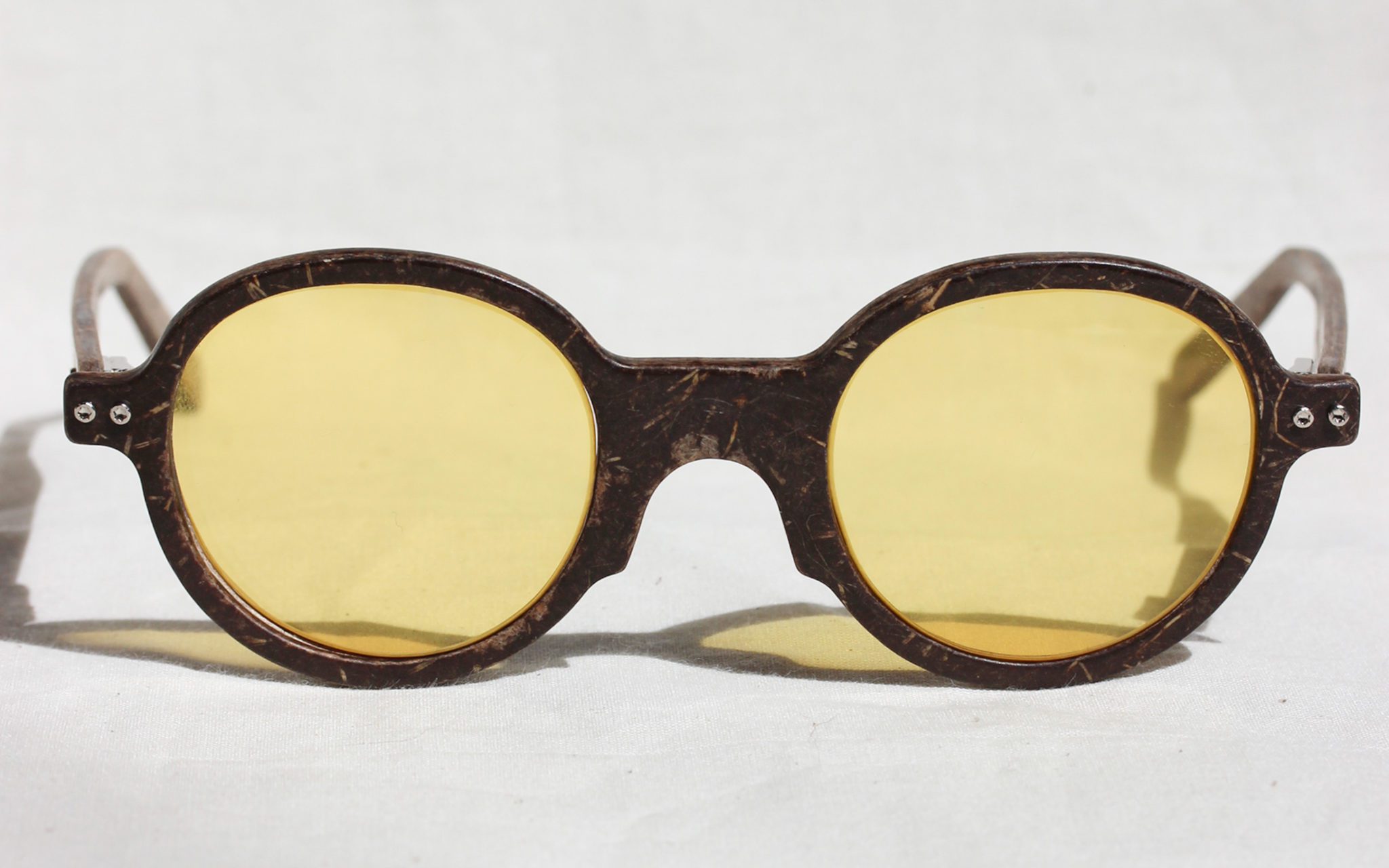 MUIR
Our MUIR style is named after John Muir, one of the first American environmentalists. Known as "Muir of the Mountains" and the "Father of the national parks," he was an ecological hero. So, we named our most classic frame after him.
Using naturally extracted organic dye, we've created a darker color to give you a more classic option. These earthy frames are made from plants that are literally grown in the earth.
Natural hemp fibre specs are visible on the material surface, exhibiting our signature look.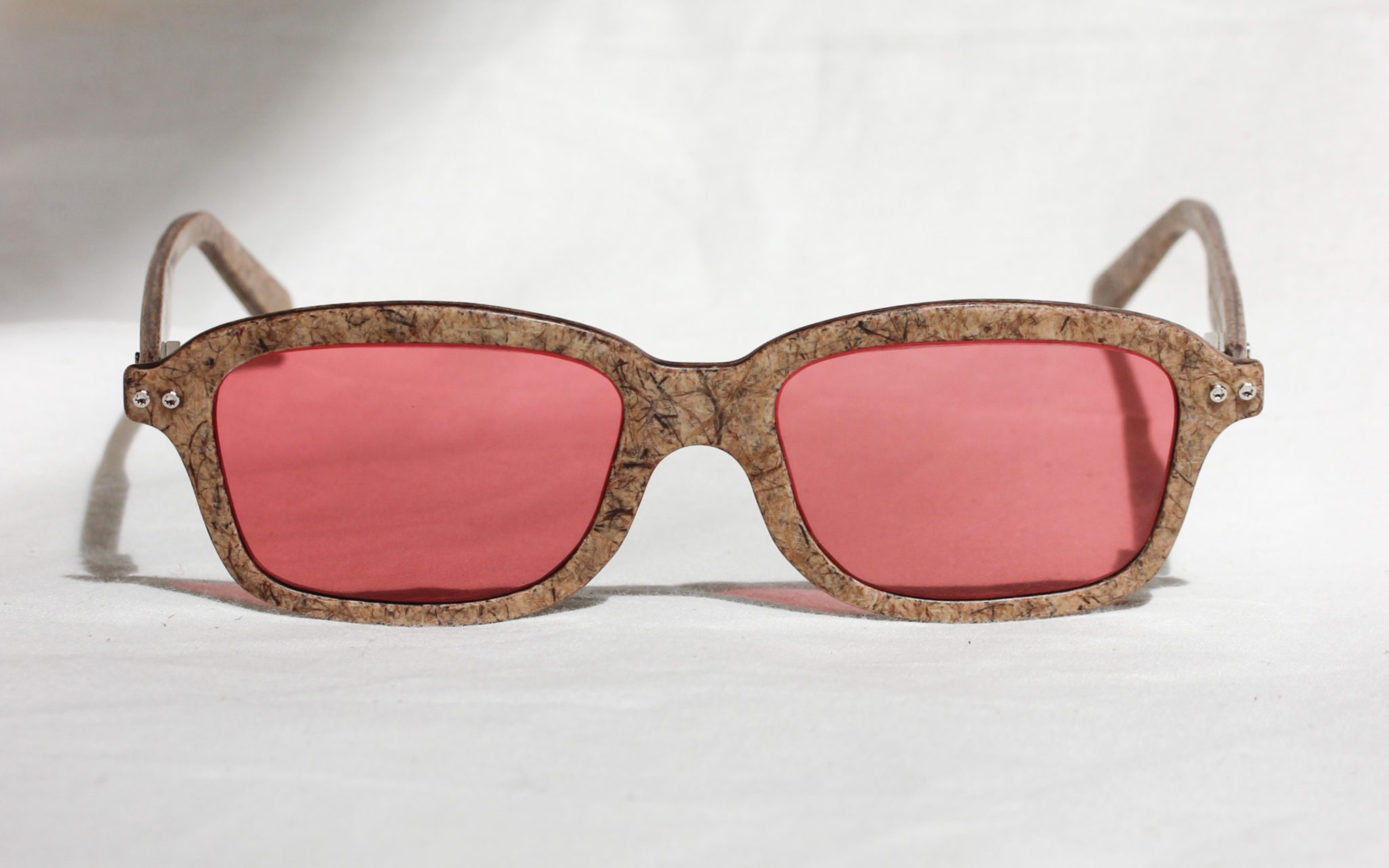 EDEN
Our EDEN style is named after the Biblical story that states Humanity originated from this ecological paradise. Additionally, there is a particularly beautiful river named 'Eden' in Scotland, which is where our eyewear is handcrafted, and water being our key ingredient.
These frames represent our unique hemp material in all of its unfiltered glory. The plant fibres are left in their natural state with absolutely no coloring whatsoever. The fibres create a beautiful, organic beige tone on their own, and the individual strands of the plant can be seen in the material.
Natural hemp fibre specs are visible on the material surface, exhibiting our signature look.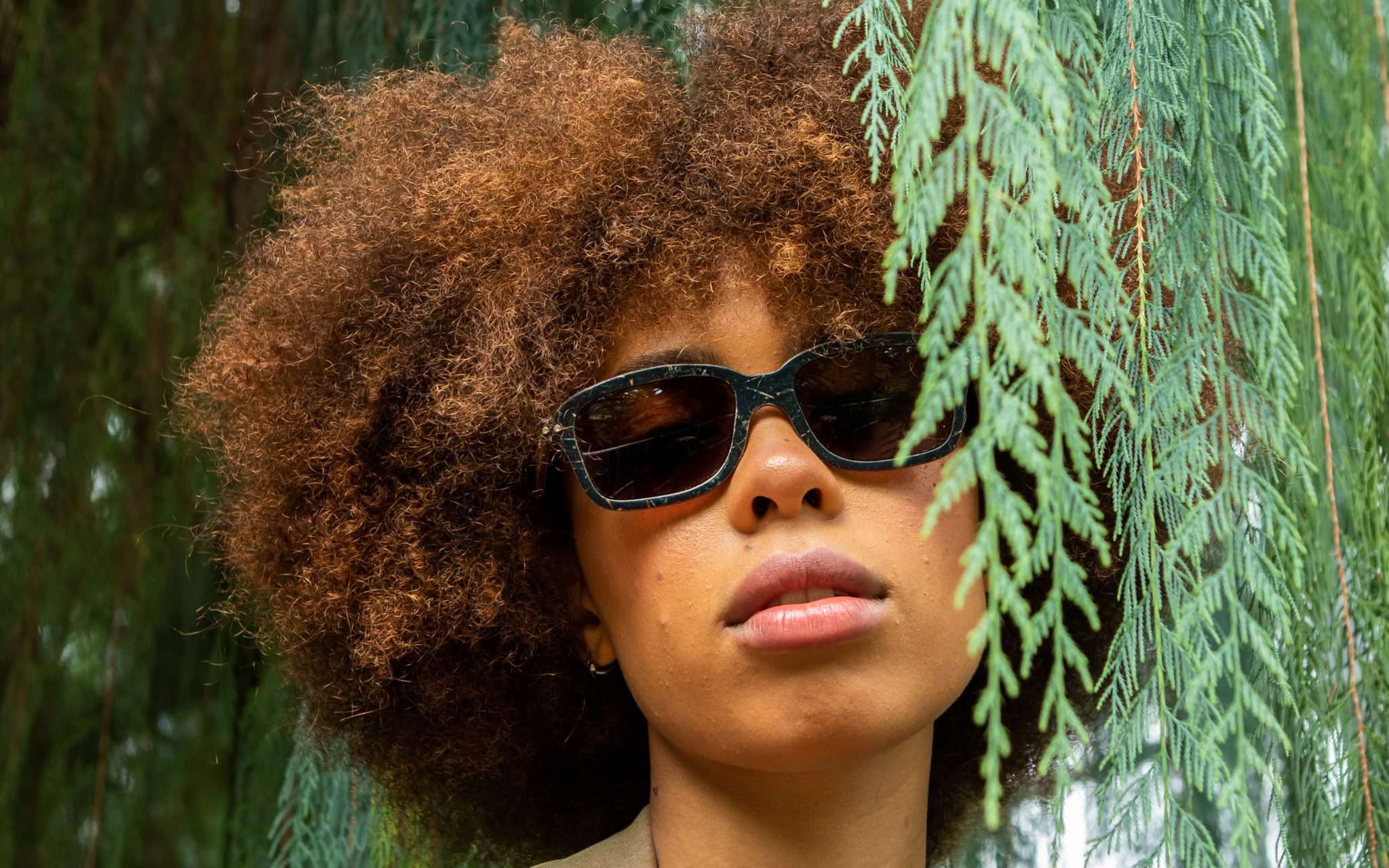 Hemp is the most sustainable, eco-friendly and diverse resource on Earth. So, we decided to use it in developing the "world's first" hemp eyewear.
Our frame material is formed by processing plant fibre into solid material. The plant's fibres also create unique patternation, which is why each pair of our glasses is as individual as the person who wears them.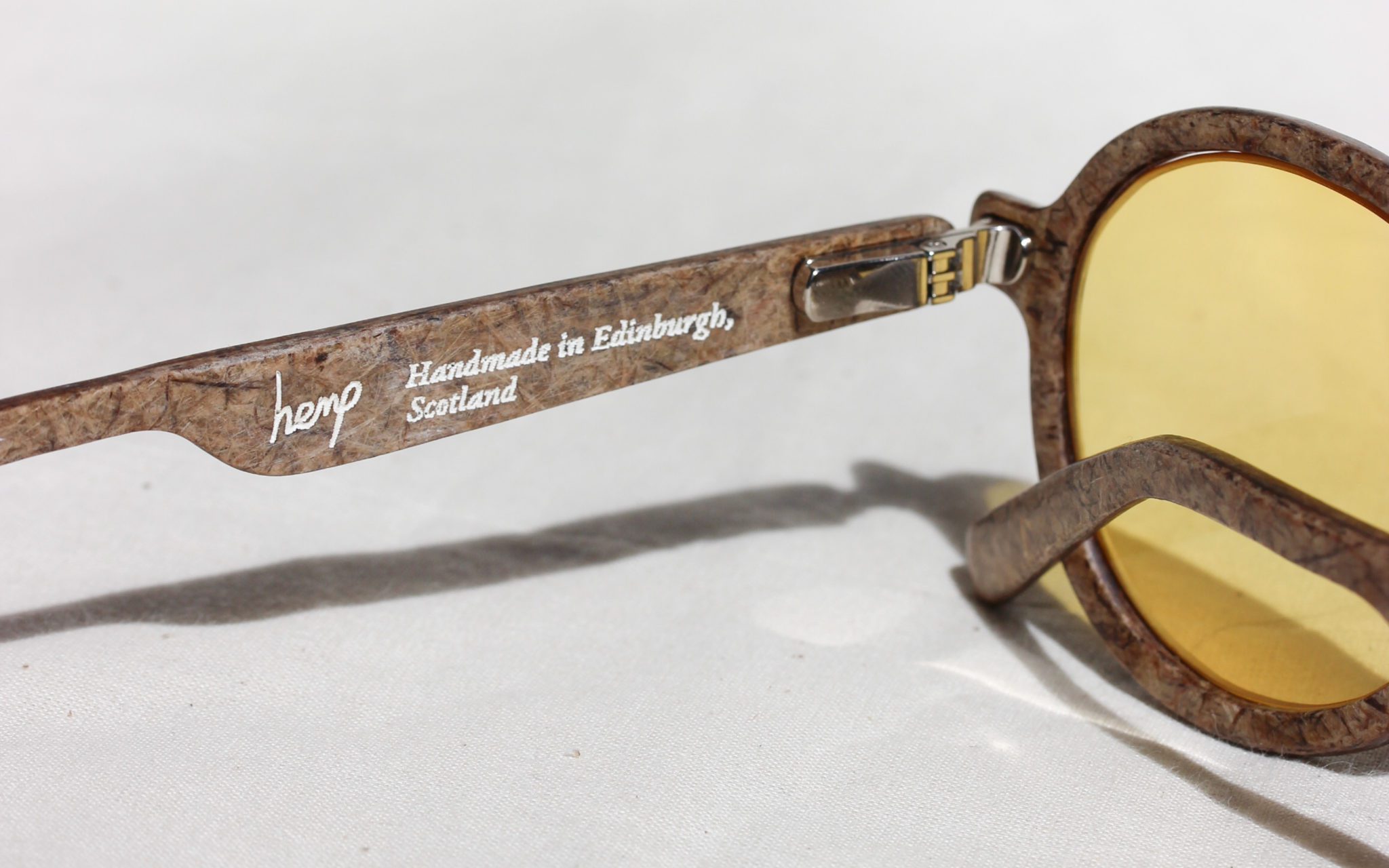 Handmade in Edinburgh, Scotland
All of our frames are crafted by hand in Edinburgh, Scotland using sustainable technology, organic materials and traditional artisanal techniques. 
Not to mention, we only use precision-engineered components made from the best materials — if it's not made from hemp, then it's made from the highest-grade titanium to guarantee long-lasting performance and quality.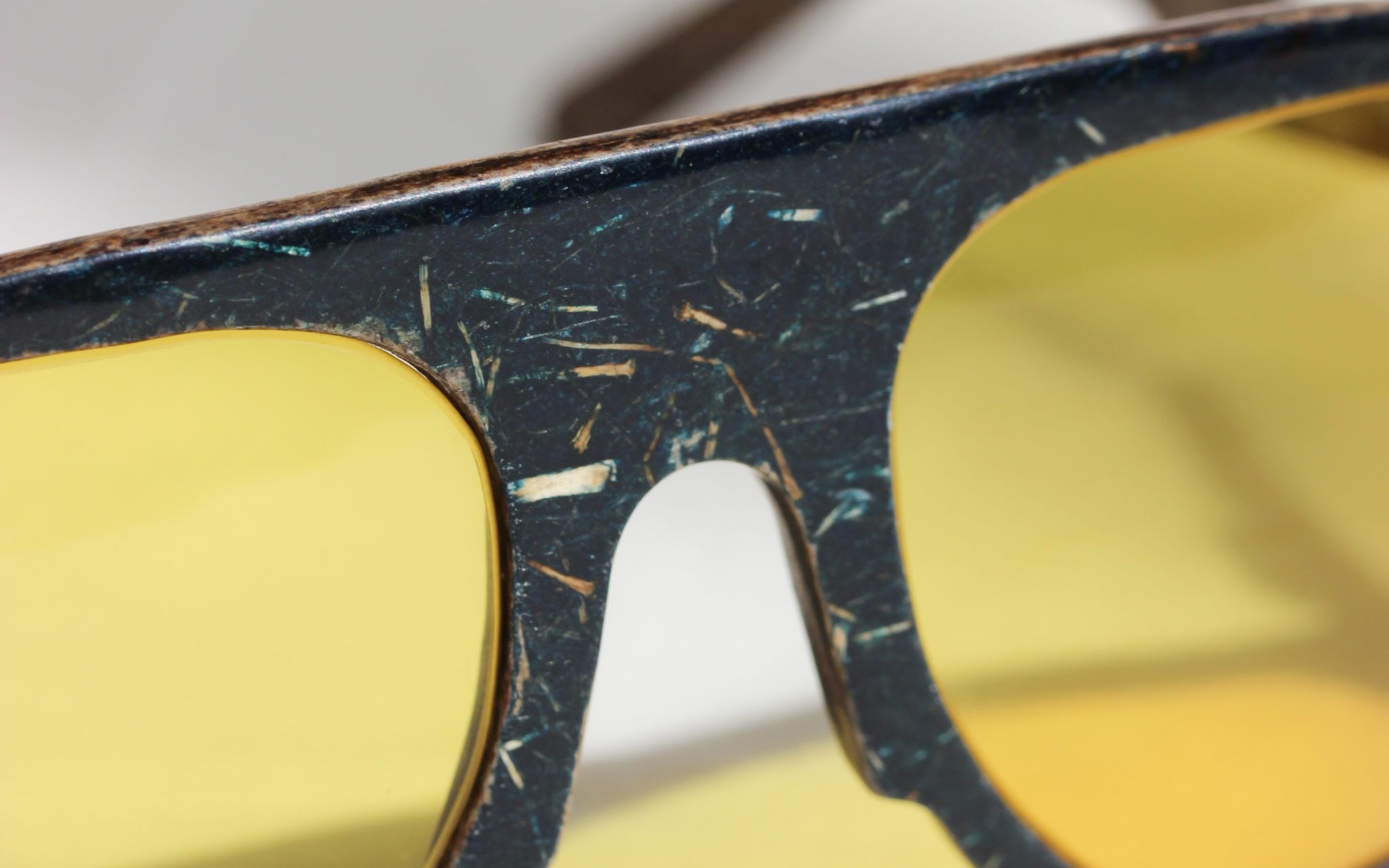 Unconventional Design and Appearance
Our eyewear is for those of you who like to stand out. Our material is actually made up of thousands of individual plant fibres. These fibres form different patterns within the material, making every pair unique.
Each pair is also colored using entirely organic natural dyes, creating an extremely distinctive, ecological look. Lighter than titanium and stronger than steel, your nose will also "thank you" when wearing Hemp Eyewear.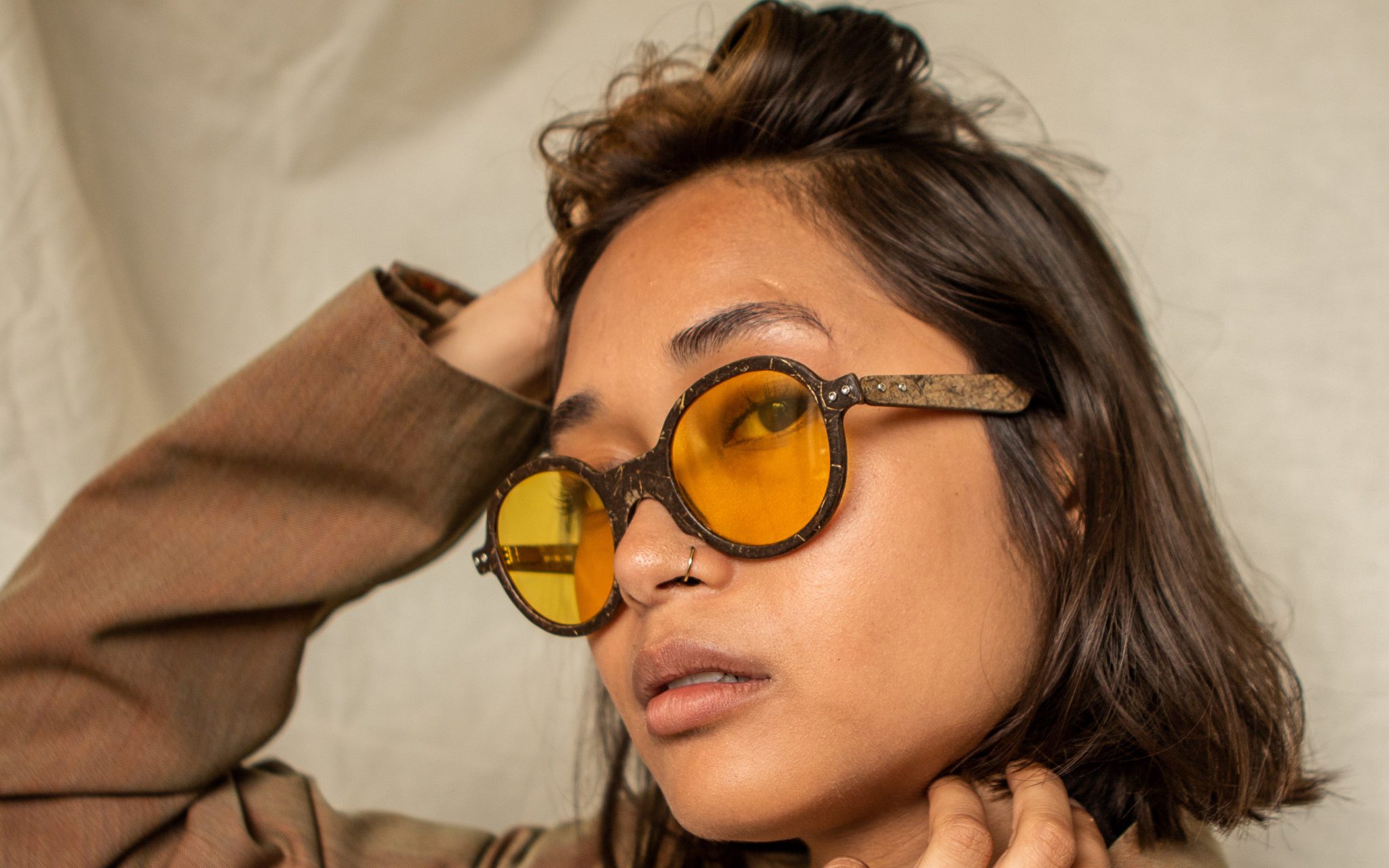 100% UV400 Protection Lenses
Preserve your vision and make your eye doctor proud with Hemp Eyewear's polarized flash finish. Whether you're headed to the beach, the local hiking trails or the backyard, your eyes will have full protection from the sun.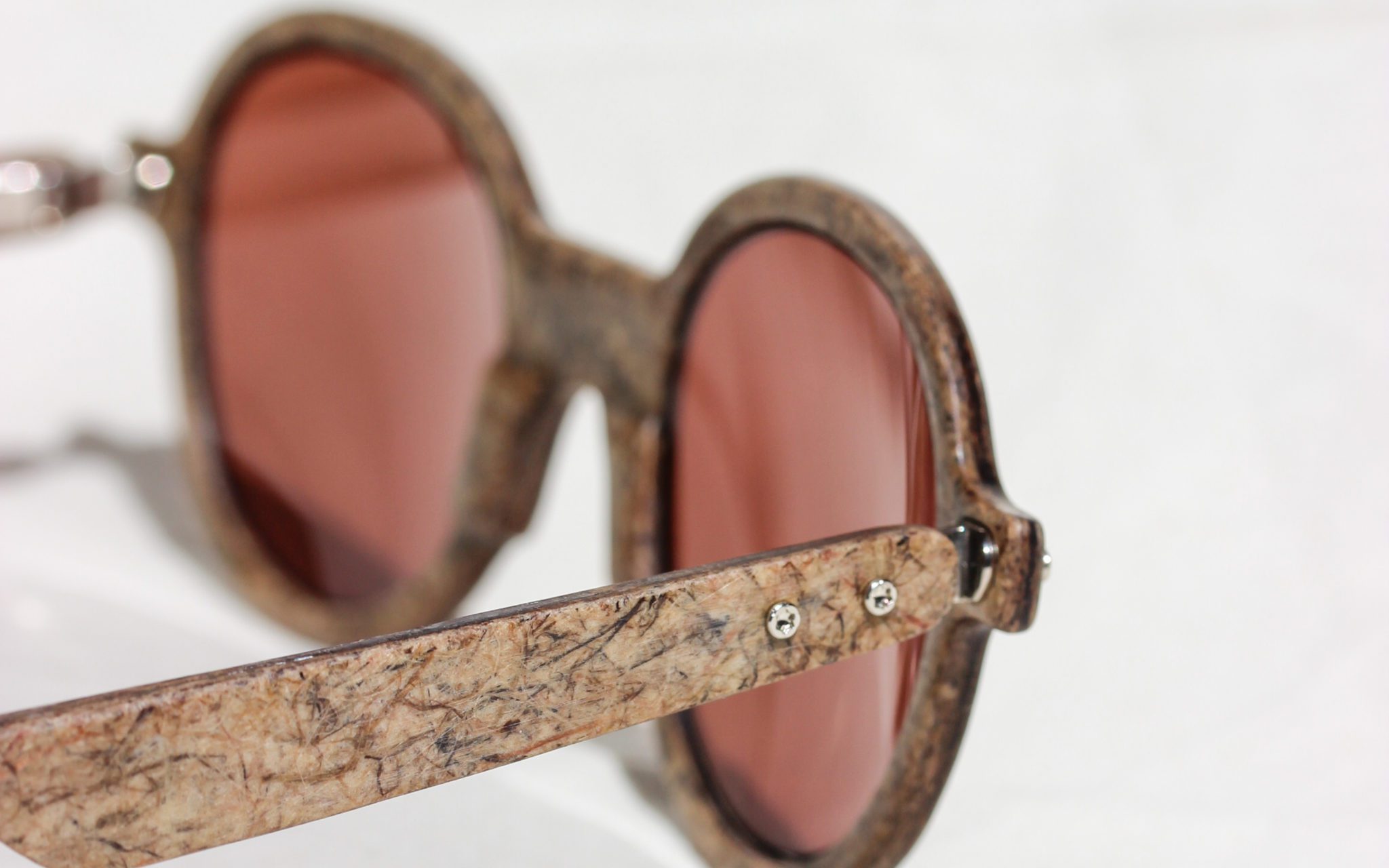 High-grade Nickel Spring Hinges
Have you ever been told you have a big head? So have we. And we've accounted for the unfortunate people like us.
The nickel spring hinges allow anyone to wear our eyewear, no matter your head shape or size.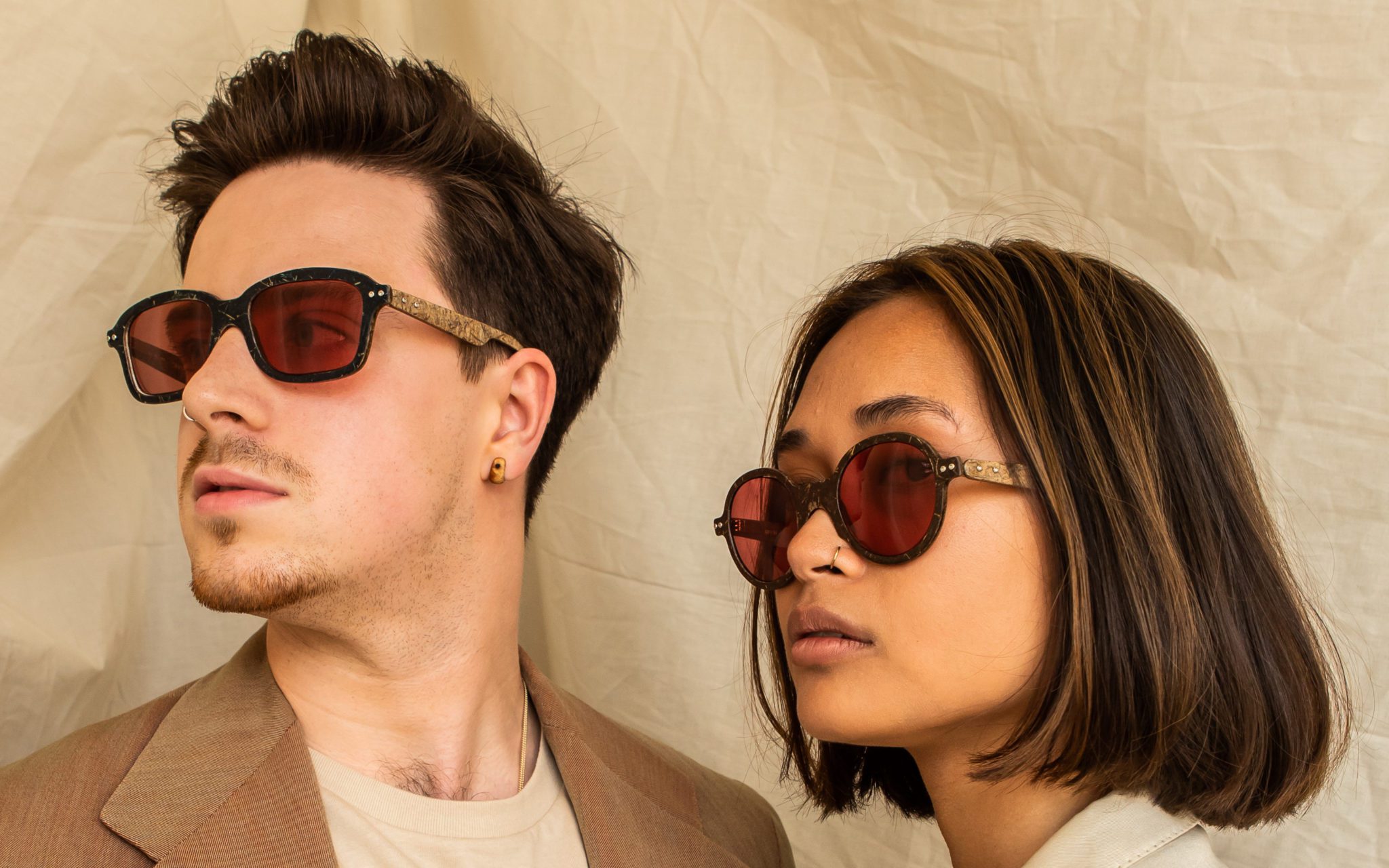 Short, Transparent Supply Chain
No need to worry about sketchy business practices with us.
Hemp Eyewear is not mass produced, nor will it ever be. There are no instances of mistreatment amongst our workers or mysteries surrounding any part of our production process.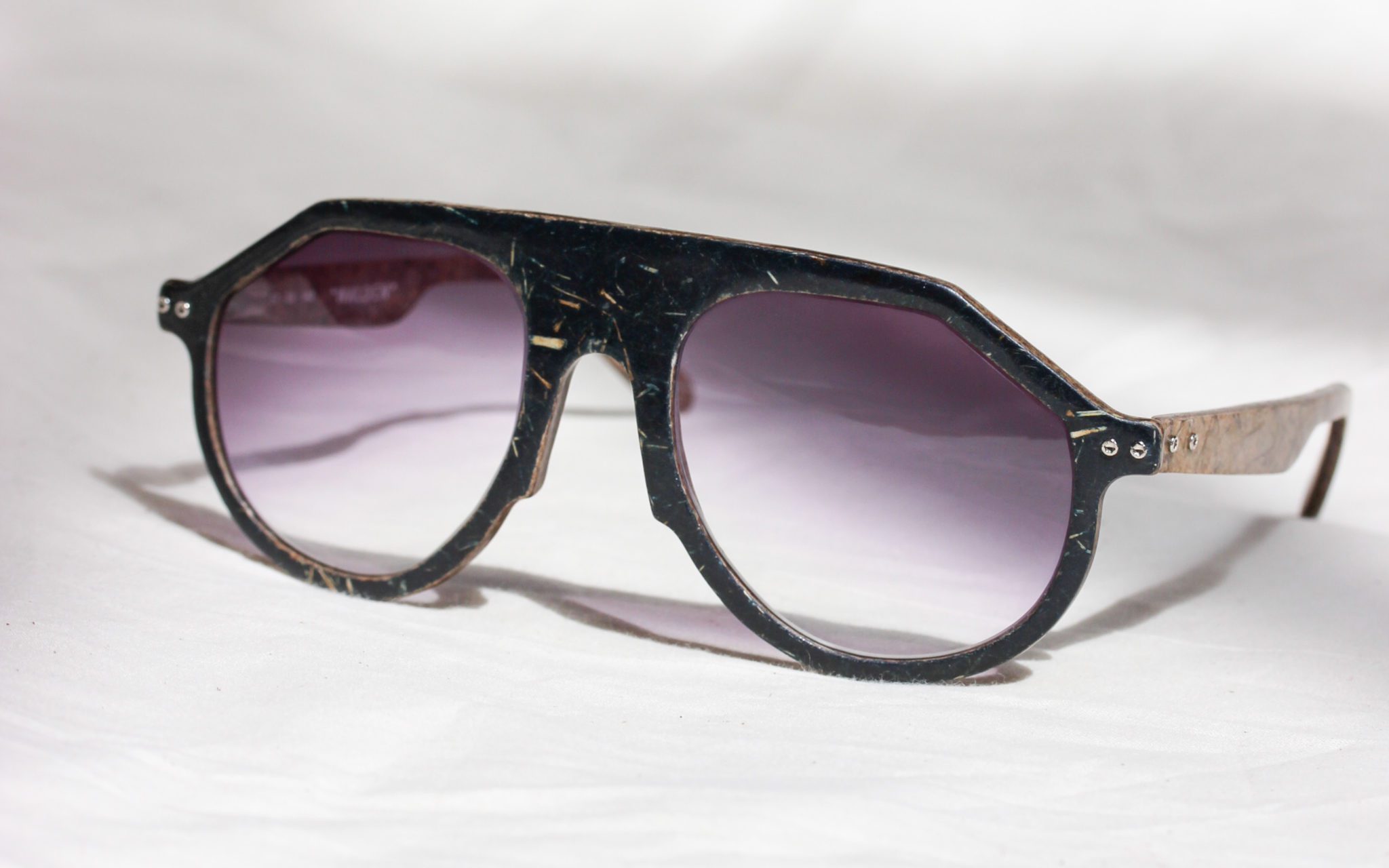 Hempcare Lifetime Warranty
For as long as you have your sunglasses, we'll do our best to keep them wearable for years to come.
With Hempcare, we'll repair your sunglasses whenever needed. When you're bored with your old frames, instead of throwing them out, just send them back to us and we'll recycle correctly, and give you 50% off the next pair. We'll also provide a replacement pair for frames that cannot be repaired.
Only available on Kickstarter!