Looking for the best Kickstarter technology projects?
You've come to the right place.
These are the absolute best Kickstarter tech projects of 2018.
But if you're looking for our updated list, check out the best Kickstarter technology projects of 2019, too!
December 2018
---
Your Instagram is about to be on a WHOLE new level.
I'm normally pretty resourceful when it comes to words, but no matter what I say about Pivo, I won't be able to do it justice — it's that cool.
This sleek piece of tech offers 12 wildly creative features that let you easily turn regular pictures, GIFs, and videos into dynamic pieces of art.
It's not designed to make the world better, just a whole lot more fun.

The reviews for my current headphones said that they were, "Amazingly comfortable and cancel all noise."
Well whoever wrote that should be locked-up because they're about as noise-canceling as a slice of bread taped to my ear.
But maybe that's what I get for buying $17 headphones from Amazon.
These ultra-premium, noise-canceling headphones are a whole lot better than mine.
They feature next-level tech that delivers deep, pure sound without sacrificing comfort.

My current bike lights look about as bright as my future, and let me tell you folks, that is not a good thing.
These intelligent bike lights drastically reduce the chance you'll be hit by some texting teen while out on your evening ride.
They automatically adjust to increase brightness in darker areas, and dim when you're in a well lit space.
This clutch feature vastly improves battery life, and leaves you with plenty of light for the entire ride home.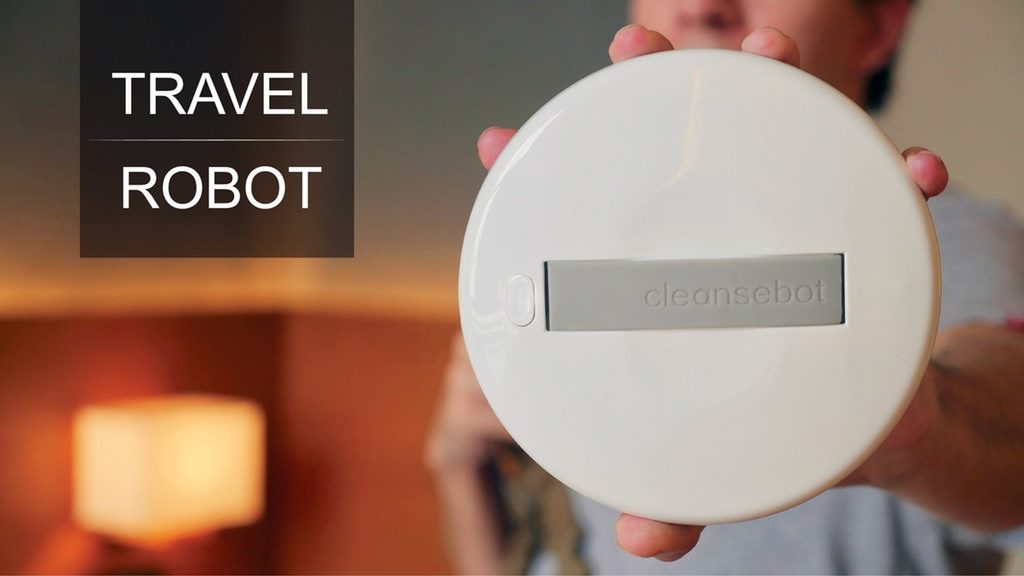 I stayed in a Motel 6 one time to save a few bucks.
I would like to emphasize the part of that sentence where I said I stayed there ONE TIME.
That room was dirtier than the air vents in your house (you should probably go clean those by the way, it's been a while).
But Cleansebot is here to save the day.
It's like a Roomba for your hotel bed that kills harmful bacteria by automatically traveling over your sheets.
It's a virtual no-brainer for frequent travelers and germaphobes alike.

DING DING DING, we have a winner!
Wynd Halo  is a revolutionary smart air purifier for your home that detects and removes all sorts of toxins.
Its super-charged turbo fan collects air-borne irritants while the dual HEPA filters remove them from your home's air.
Leaving your air pure, clean, and wonderfully healthy.

November 2018
---
"One of the coolest products of our generation." -Bill Gates
"I offered them 100% of Amazon for this, and they said no." -Jeff Bezos
"Why didn't they have this when I was alive?" -Albert Einstein
In case the Einstein part didn't give it away, I completely made up all those quotes.
You know what I'm not making up, though?
The fact that this revolutionary projector will completely change how you view entertainment.
Choose from thousands of apps projected on a crystal clear 100-inch screen that you can take literally anywhere.
Project movies, games, and more in stunning detail with this ultra-HD projector that fits in the palm of your hand.

I found a perfectly ripe avocado in the fridge two days ago.
It was the best 10.2 seconds of my life.
Fresh produce is great and all, but it lasts for about as long as my patience at the DMV.
Half of all produce ends up in the garbage, but what if it didn't have to?
These vacuum-sealed containers keep any food amazingly fresh up to 5x longer than standard Tupperware. They're exceptionally easy to use and open with the touch of a button when you're ready to eat. Alexa even tells you if your food's still good.
The food storage solution of the future is here now, and it's called Silo.

It's… it's BEAUTIFUL!
But this mesmerizing device isn't just eye-catching, it's actually good for you.
MAYU enhances your drinking water with a natural swirling motion that removes toxins and aerates your water.
Leaving you with crisper, cleaner water no matter where you live.
It's a stunning centerpiece for the dinner table, AND offers an excellent source of entertainment if you're one of the 23 million people who cut cable last year!

True story: One time I accidentally left a crockpot on high for 32 hours.
Was that chili incredibly overcooked?
Yes.
Did I still eat it?
Yes.
This revolutionary kitchen device is like a crockpot on steroids.
It features automatic stirring, precise temperature control, and 8 highly-versatile cooking modes to ensure every meal is cooked absolutely perfectly.
Its smart technology constantly monitors your food and even sends your phone an alert when it's done.
Unless you have the time to watch your food like a hawk when it cooks, consider grabbing this unique smart cooker for your kitchen.

Ok, this is a little embarrassing, but I had a flip phone in high school.
Sure, it didn't have Uber, Snapchat, or Google Maps, but that battery lasted FOREVER!
Phones these days are exponentially better than they were then, but their battery lasts about as long as my New Year's resolutions.
So you need a charger that can go anywhere and do anything.
This 3-in-1 folding wireless charging pad charges ANY Qi-enabled device lightning fast.
Its supremely portable, compact design makes this the perfect solution for tech-loving travelers on the go.


October 2018
---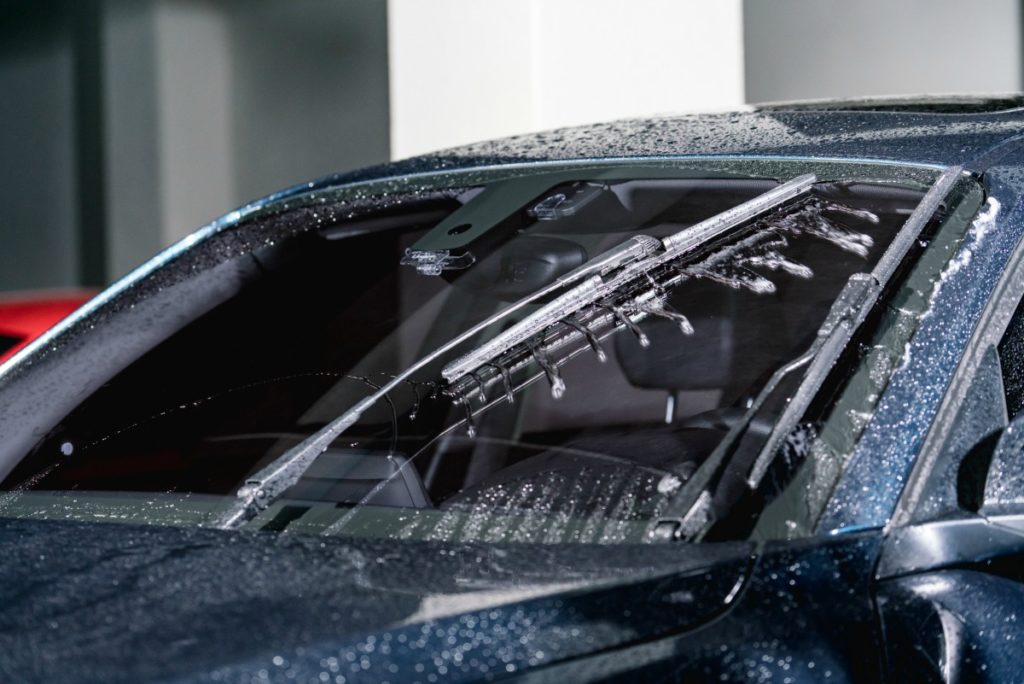 You know those black buckets of mystery liquid they have at gas stations?
The ones with the 30-year-old squeegee inside?
Yeah, those are pretty damn gross.
But you'll be using them A LOT less with these revolutionary wiper blades.
Their brilliant design whisks away just about 100% of rain water instantly.
So now the only thing you'll have to worry about at gas stations is avoiding those tempting rolling hot dogs.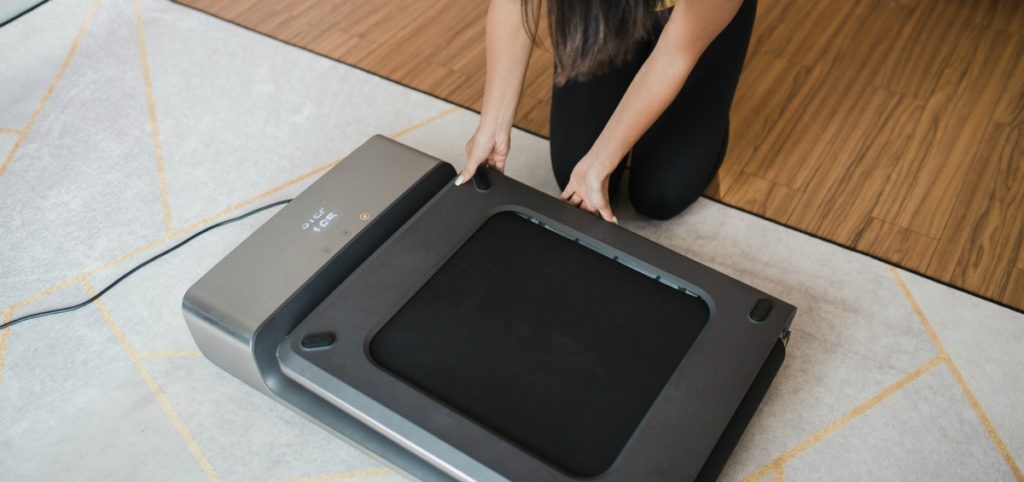 When I was in high school, I begged my mom to get me a treadmill.
She dropped two grand on a super nice one and I used it like four times.
Let that be a lesson to you:
NEVER listen to your kids.
But WalkingPad isn't like regular treadmills.
It's an incredible portable, slimmed down version that strips away all the fancy bells and whistles that you don't really need.
It probably won't get you ready for a marathon.
But it definitely does offer a quick and easy way to exercise that you can hide completely out of sight when you're not using it.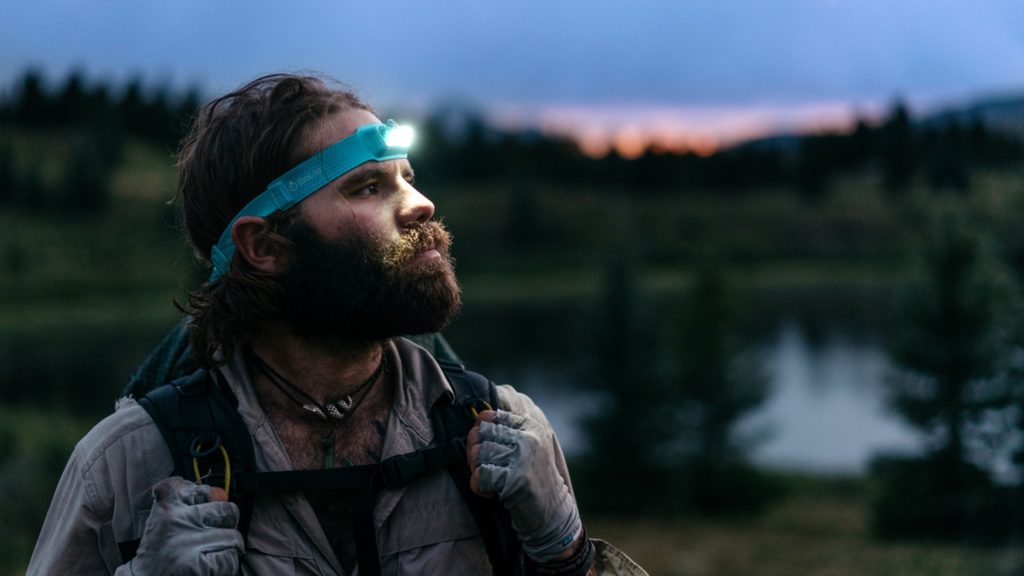 I could not think of a more perfect man to model such a headlamp.
Rugged, yet beautiful.
Sophisticated, yet delightfully simple.
OK, this is getting kind of creepy.
It's an ultra-thin, exceptionally bright headlamp that's virtually weightless.
It's perfect for runners and outdoorsman of all kinds looking to get sh*t done after the sun goes down.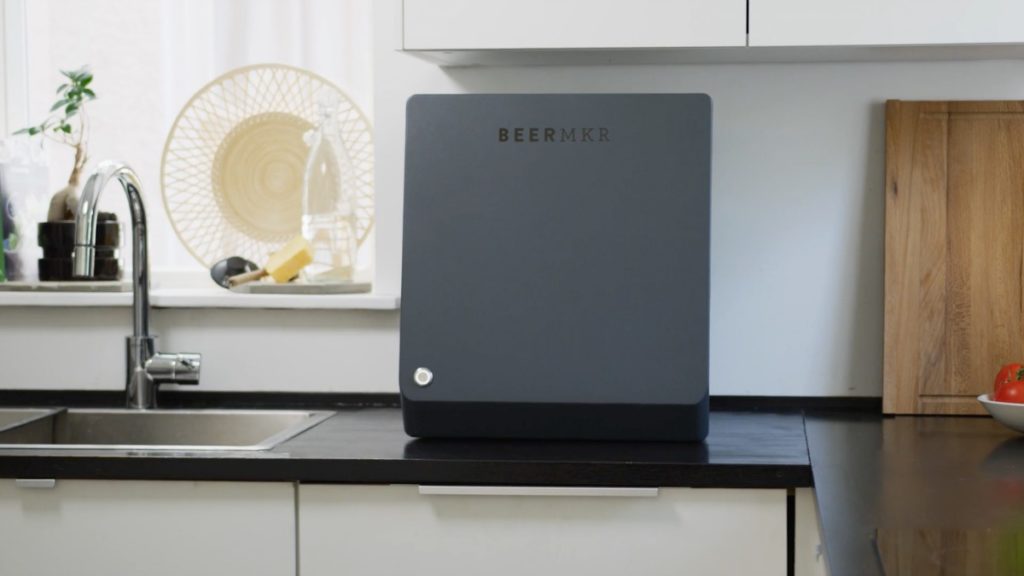 KEG STAND!!!
This super compact device helps you make commercial-grade craft beer at home.
It's way faster and easier than traditional home-brewing methods, too.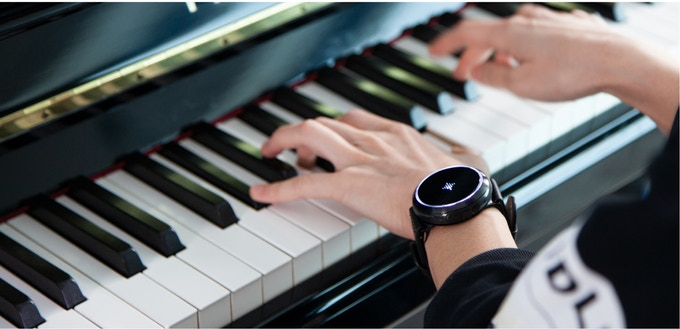 This is one of the most unique products we've ever seen.
And I know what you're thinking.
"You guys say that stuff all the time."
Which is true…
But this time we actually mean it!
This is a 4-in-1 smart watch built exclusively for musicians.
This sleek device helps you stay in tune, keep the beat, and a whole lot more.
I have absolutely no musical talent whatsoever and honestly can't really explain how it works.
So if you love music, just check out Soundbrenner Core's campaign page for all the awesome details.

September 2018
---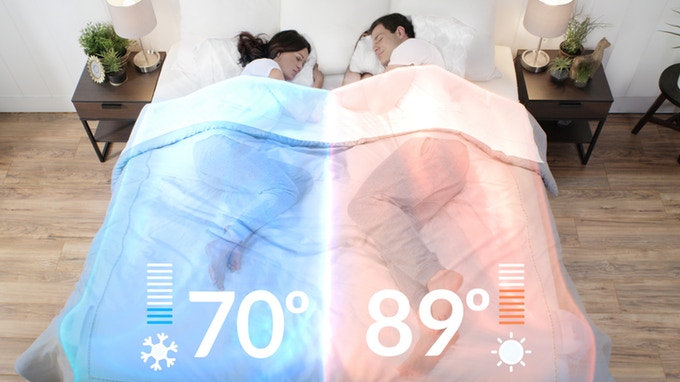 89 degrees?!?
Holy crap, that guy's probably roasting under there!
I always get hot at night, so this fully customizable under-bed AC is actually pretty perfect.
You can easily control it with your phone or even through Amazon Alexa.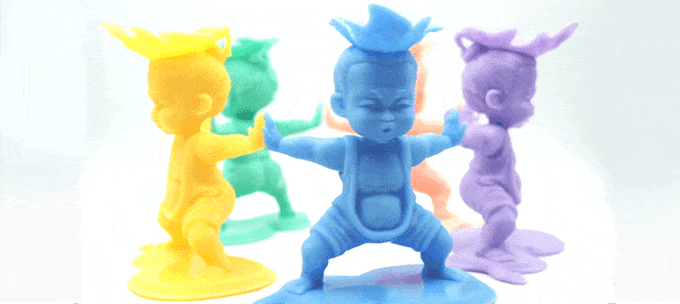 Pop quiz: What do 3D printers and women have in common?
I have absolutely no idea how either of them work.
FHD?
SLA?
3D printer specs or abbreviations for regional airports?
Either way, this 3D printer is SWEET.
It lets you affordably create pretty much anything you can think of.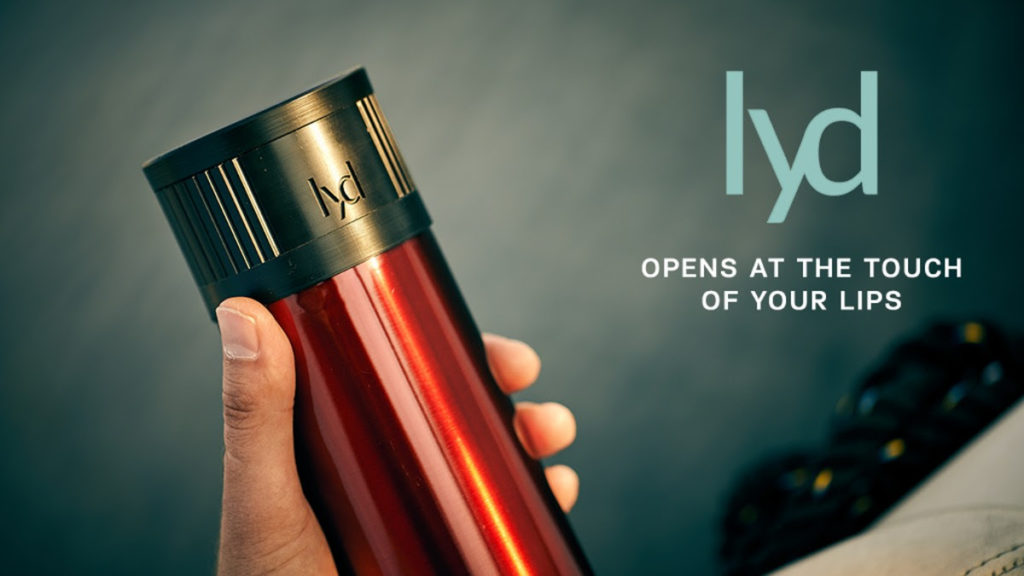 So you like playing Russian roulette with that open cup of coffee on your desk, eh?
Well it's not like you've ever spilled it bef… OH GOD IT'S EVERYWHERE!
Put your drink spillin' days behind you with this revolutionary bottle's smart sensors, which open when you're about to take a sip and close the moment you're finished.
This durable, double-walled steel bottle keeps drinks piping hot or deliciously cold for hours on end, making it the perfect bottle for all your favorite drinks.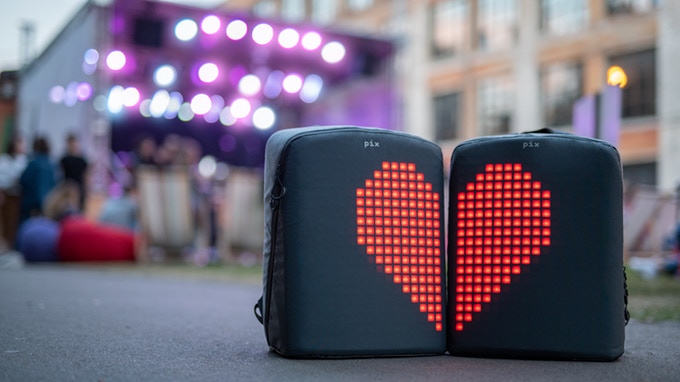 Nintendo 64 characters, and a whole lot more.
This brilliantly designed, high-tech backpack lets you choose from dozens of trendy designs via their easy-to-use app.
Feeling creative?
Design your own animations for a sweet custom look that you won't find anywhere else.
These colorful light shows bring down the house at concerts and festivals – and they'll sure as heck spice up your walk to work or school, too.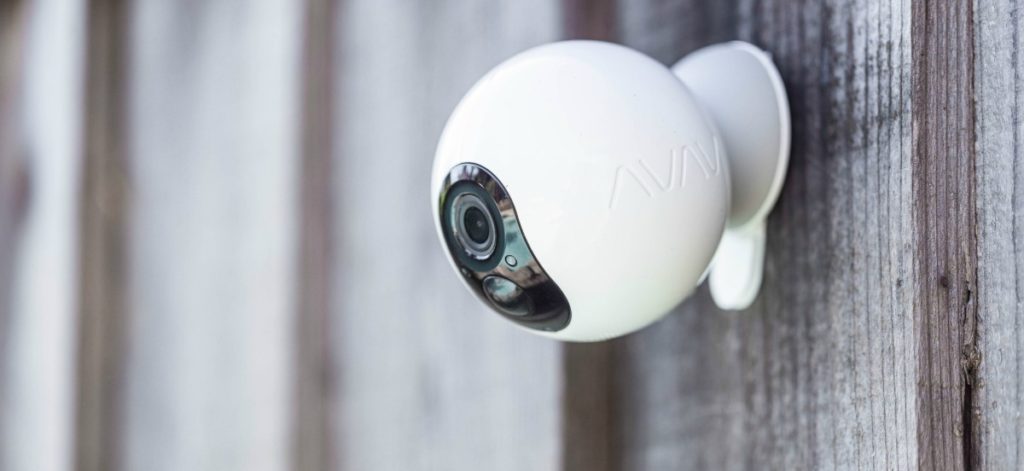 You know those commercials for the big security companies?
Where they're like, "And if you call us right now, we'll install it for FREE!!"
Gee, thanks. You mean I don't have to pay extra for you to install the $3,000 security system I just bought? Awesome.
So consider this instead. A supremely simple home security solution that's completely wireless, sticks to anything in seconds, and costs exponentially less than its competitors.


August 2018
---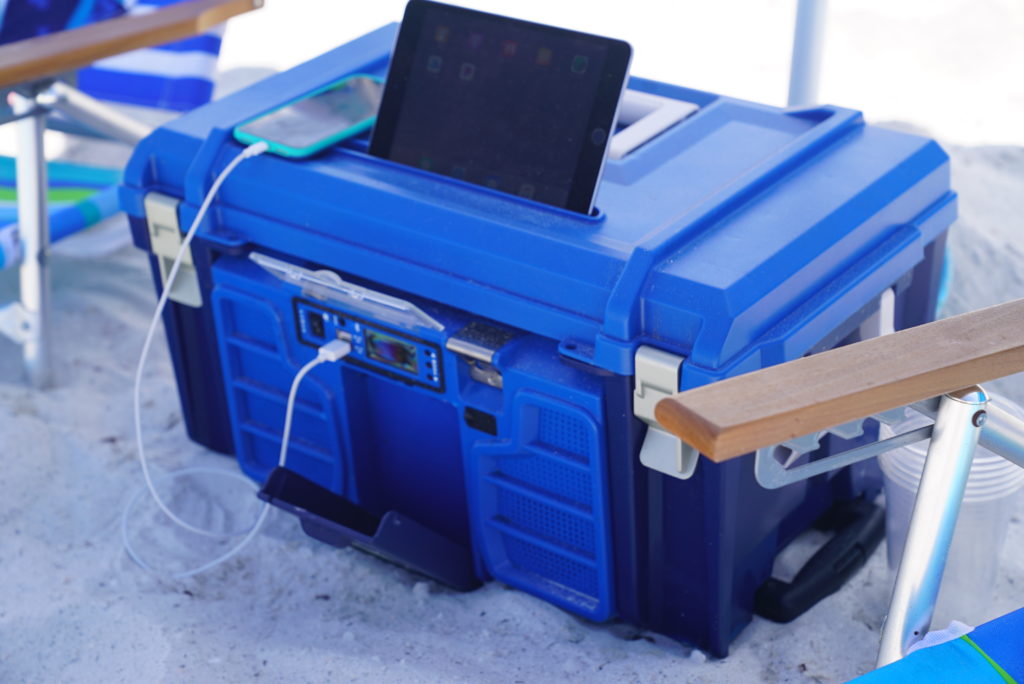 Yeah, yeah, I know.
There's some cooler out there named after Bigfoot that's pretty good. I get it.
But unless you have a six-figure bank account nicknamed "Play money," they're pretty dang tough to afford.
Coolbox offers a high-tech alternative to Yeti that performs just as well and has WAY more features.
From built-in marine-grade speakers to USB charging ports, this techy cooler offers all the benefits of a world-class cooler without the jaw-dropping price tag.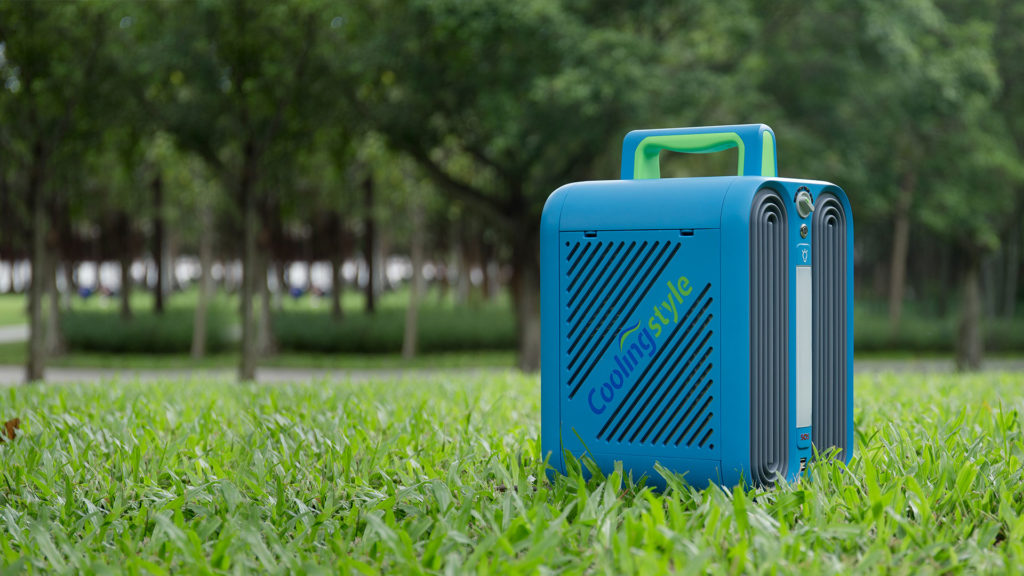 It's hotter than a peanut M&M in a black car outside right now.
And you could probably use this nifty portable AC unit.
It's super efficient and doesn't sound like a jet engine, which is nice.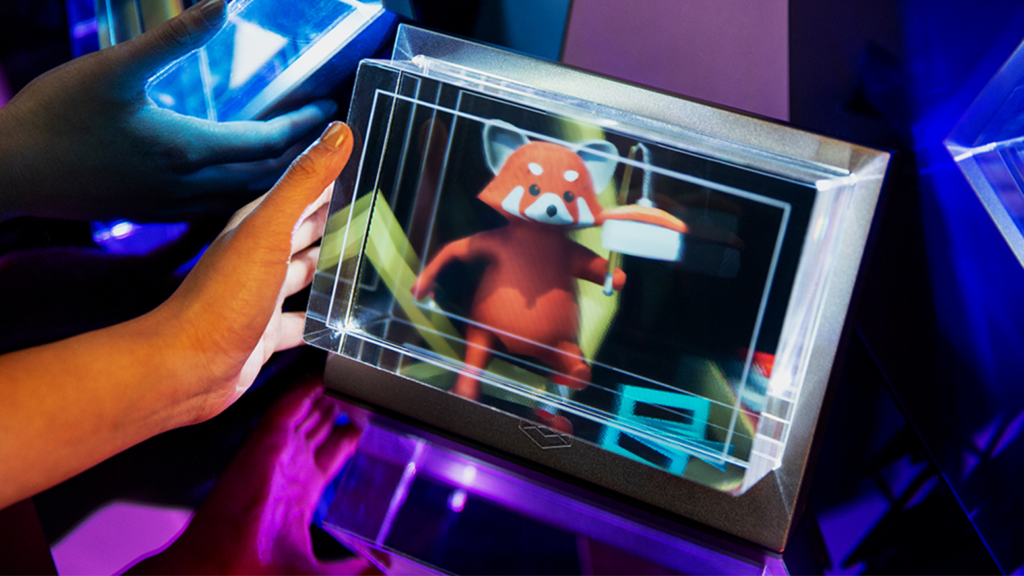 We may be living in 2018, but these guys are living in 2028.
This sweet box shows off stunning 3D animations without VR goggles.
But enough of me flapping my gums…
You really just need to watch the video.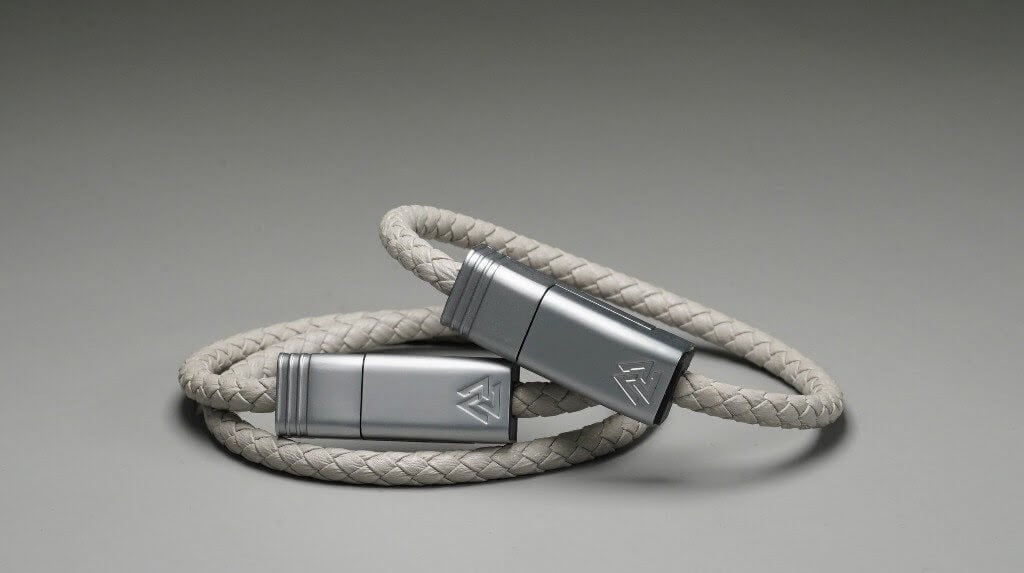 "Pshhh, a bracelet? Come on, bro!"
First off, who you callin' bro?
Second, this thing's sweet.
It's a super convenient little charging cable disguised as a bracelet.
So it's perfect for people on the go.
Don't wear bracelets? Just throw this in your pocket for powerful charging anywhere.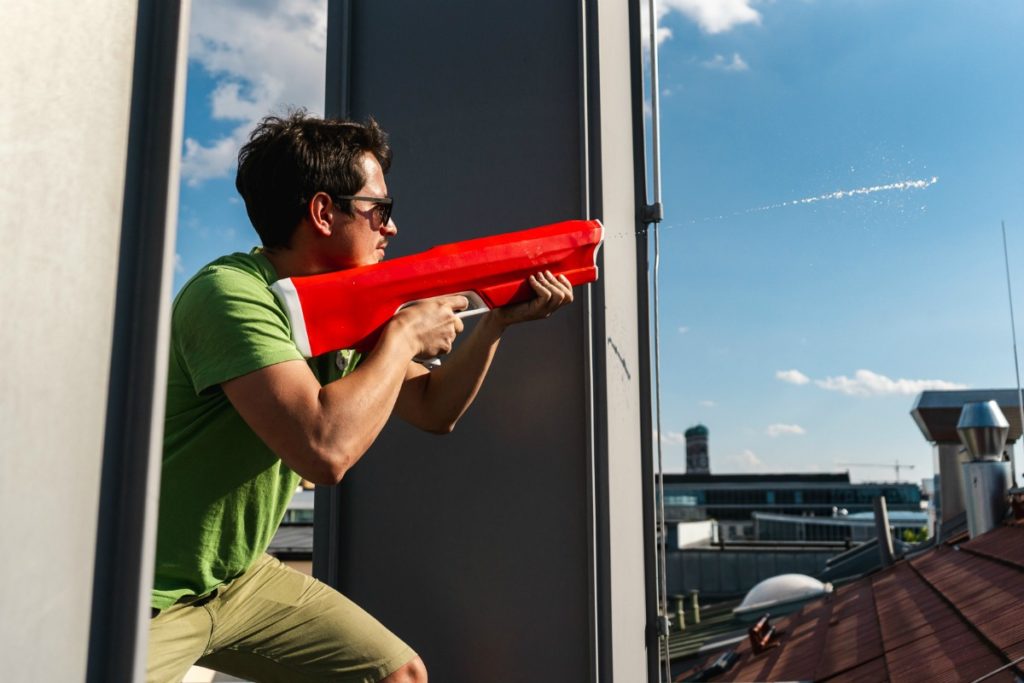 Where the heck was this when I was a kid?
My water guns had about as much power as a pre-teen bodybuilder back in the day.
But the Spyra One is pretty damn bada**.
It gives you over 1,000 full-power, long-range shots with a single charge, and refills automatically in seconds.
Plus you can give those biceps a rest, you never have to pump to shoot.
Simply put, this is the Rolls-Royce of water guns.
Oops! We could not locate your form.
July 2018
---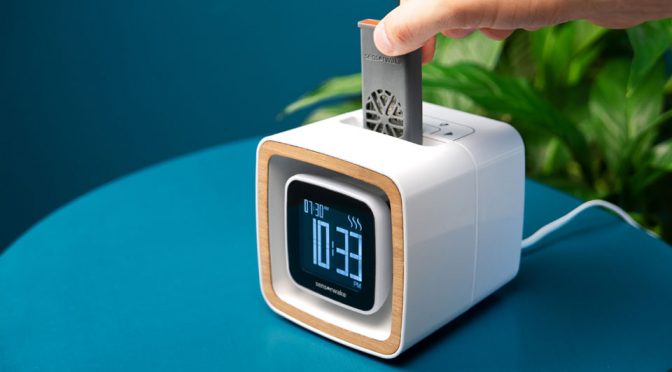 Somewhere Michael Scott is smiling.
Your choice of 9 delicious scents wake you up gently with this absurdly unique alarm clock.
But for some reason they didn't make sizzling bacon an option.
Disappointing.
Good thing cappuccino is a choice.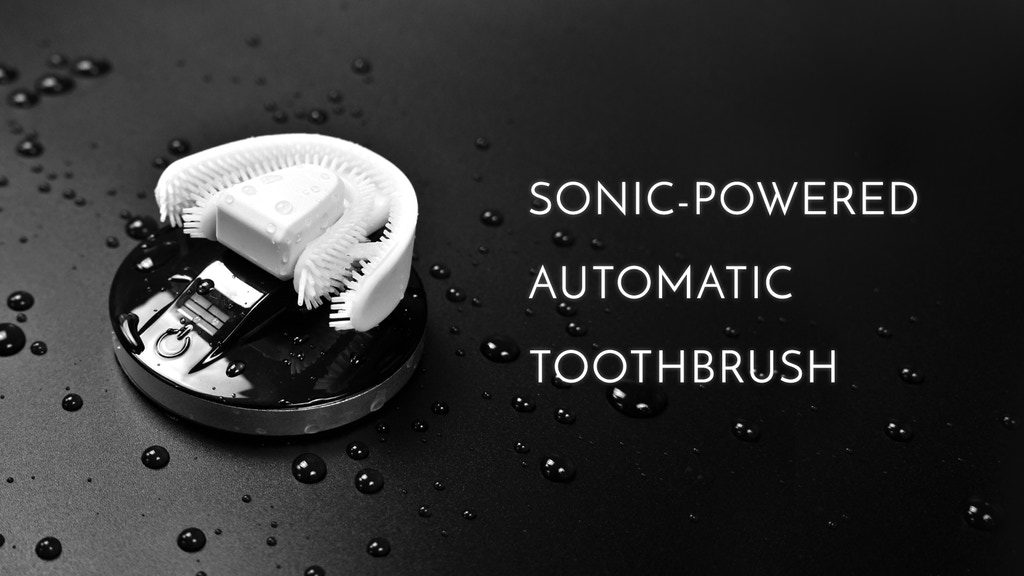 Toothbrush 4.0, eh?
Where the heck are versions 1-3?
Ah, who cares, this thing's sweet.
It automatically brushes every tooth at once.
Meaning you get done brushing 4X faster.
So the next time you're at the dentist, the only thing you'll have to lie about is how often you floss.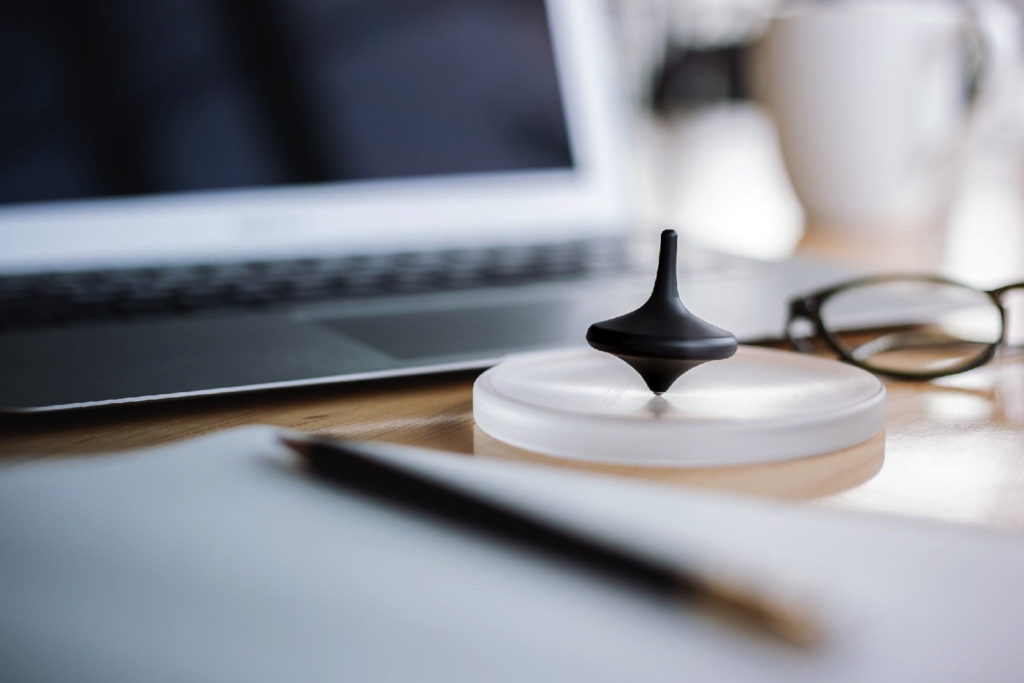 Sweet GIF, right?
You can barely even see see the top spinning.
Just kidding, that's a picture.
But for all of you who scrolled back up and thought you could see it moving…
Well, maybe that's enough internet for the day.
This virtually endless spinning top is pretty freakin' cool, though.
It even broke a Guinness World Record.
And somewhere on a yacht in the middle of the Mediterranean, Leonardo DiCaprio's pulse just quickened.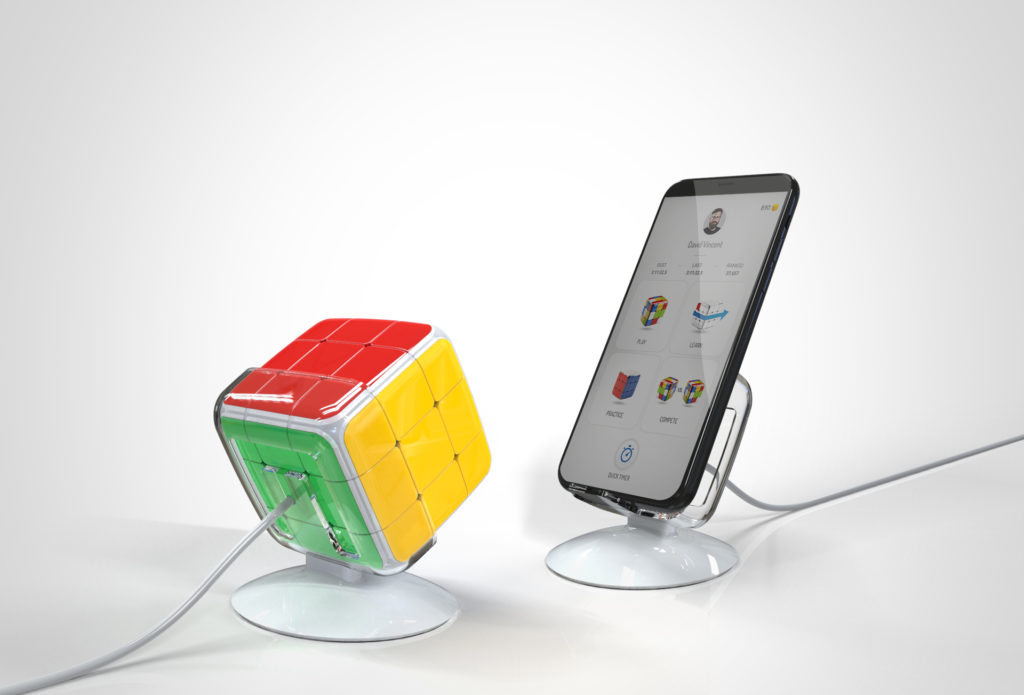 The 80's are back, baby!
Now where did I put those parachute pants?
GoCube is a techy Rubik's cube on steroids.
Its software tracks every move, gives you tips, and even lets you compete head to head against other players from around the globe.
So the next time you see some beanie wearin' hipster playing with a Rubik's Cube in the corner of a Starbucks, knock that POS out of his hand and tell him to get a GoCube instead.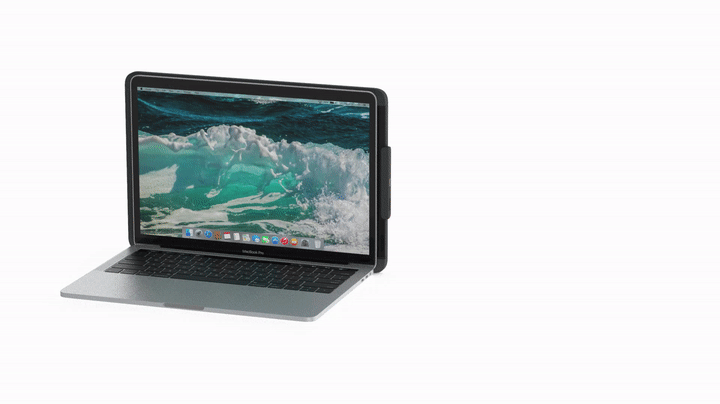 I don't care if it's only July.
This will be the coolest tech product to hit Kickstarter in 2018.
There I said it.
DUO is insanely useful.
It gives ANY laptop a second screen.
That's right, Mac or PC, it doesn't matter.
It wildly boosts your productivity.
And is actually affordable too.
Snag your DUO now because it won't be around in August.




June 2018
---
I'm no Steve Wozniak, but I'm pretty sure this thing's kind of a big deal.
It can drive 4 different screens in 4K ultra-HD resolution.
So when you inevitably die within the first 15 seconds of Fortnite, at least you'll see your killer in awesome high-def.
What is this a mouse for ants?!
This compact clicker is small, but mighty.
Its brilliant design makes it the perfect mouse for travelers… or anyone with tiny hands.
HEYOOOOOO!
You hear that?
That's the sound of every handyman in the world gasping in delight.
This nifty little gadget lets you measure the distance between ANY surface with ease.
Sorry, Siri, I only talk to my drone now.
This voice-controlled drone, strangely named "Mark Drone," automatically detects human movement and can follow and record people.
Which is either really cool…
Or downright terrifying.
That's about as common as a perfectly ripe avocado.
Bu this smart telescope bucks tradition and offers an extremely affordable HD look at the stars.
Side note: Have you joined the HypeSquad yet? If you're into Kickstarter, you should.
Oops! We could not locate your form.
May 2018
---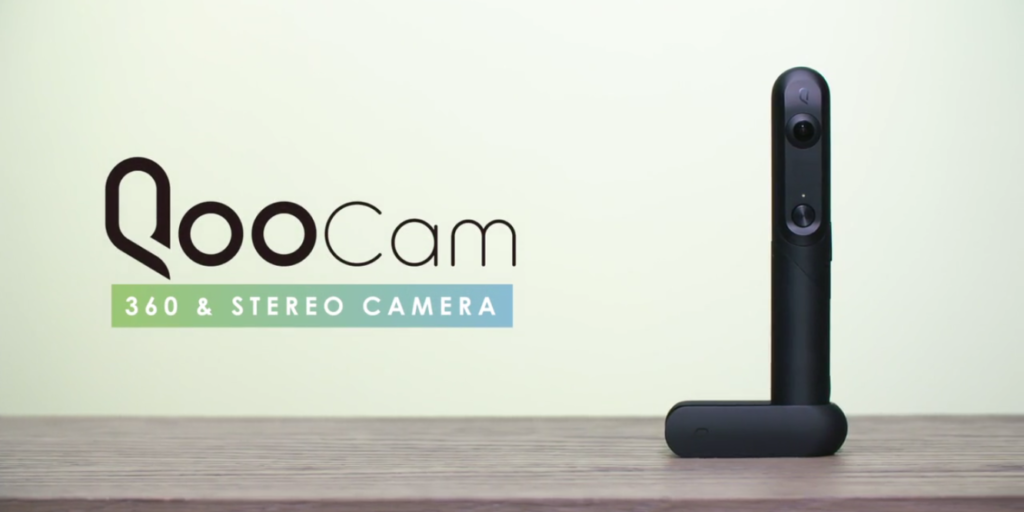 Say QooCam 5 times fast.
Actually, don't.
Pretty sure it's impossible.
Regardless, this might be the pound for pound best camera in the world.
It's compact, but mighty — capable of recording crystal clear HD video from literally anywhere.

Go ahead, shred that gnar, bro.
GNARBOX 2.0 is the ultimate mobile hard drive.
It's truly the perfect solution for backing up thousands of pictures in the blink of an eye, dude.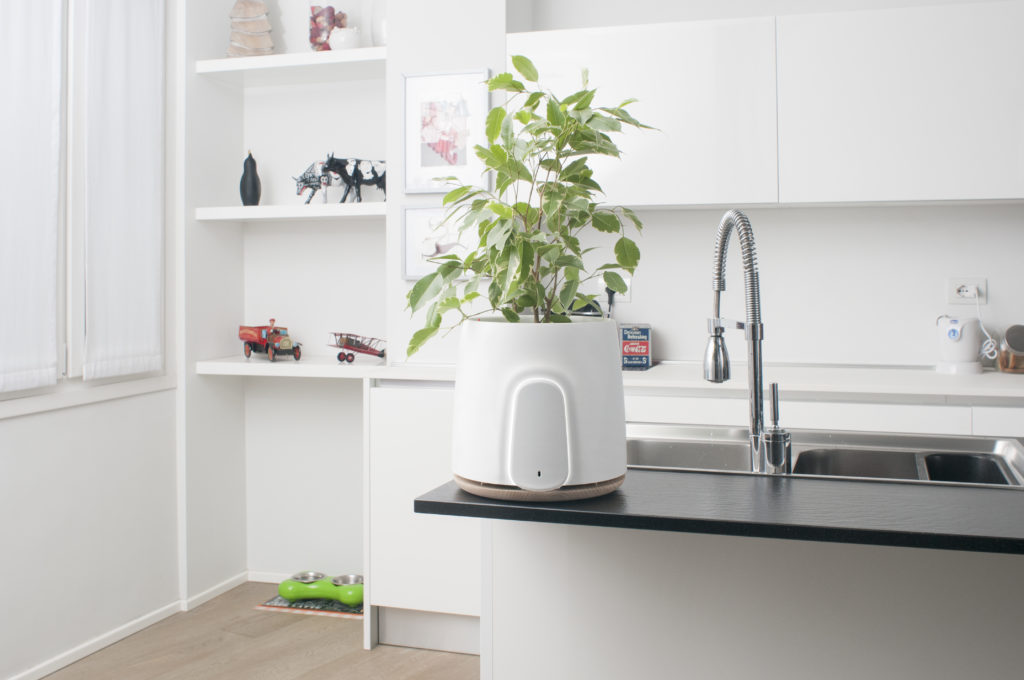 This thing is sweet.
NATEDE is part giant Febreze can, part stylish house plant.
It'll purify your air and leave your house smellin' like a crisp spring morning all year round.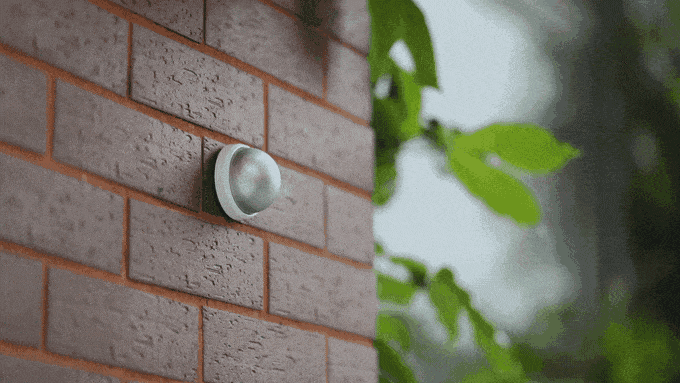 We love this camera so much that we wrote a full review on the EverCam.
Most security companies offer "free" installation, and then slap you with monthly fees up the wazoo.
They're almost as bad as the cable companies.
Well this wireless camera is super easy to set up and comes with a 365-day battery and NO monthly fees.
Sounds pretty damn good to us.
April 2018
---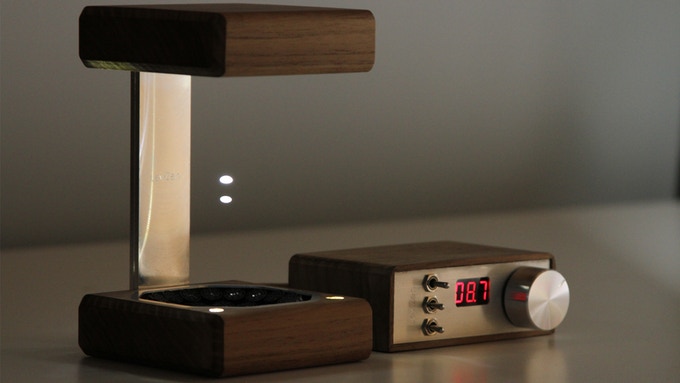 Have I been staring at that GIF for the last 6 hours?
Maybe.
Maybe not.
I do know that this mesmerizing desk toy borders on witchcraft.
And I want one.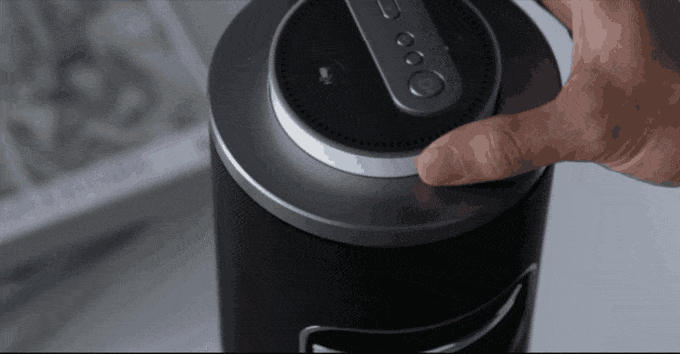 I love bass.
Smallmouth are ok, but there's no feeling quite like catching a largemouth bass.
Worms work pretty good as bait, but with lures you'll be reeling them in like hotcakes.
Wait, wrong bass.
This 360 degree speaker is all about that bass, the music variety.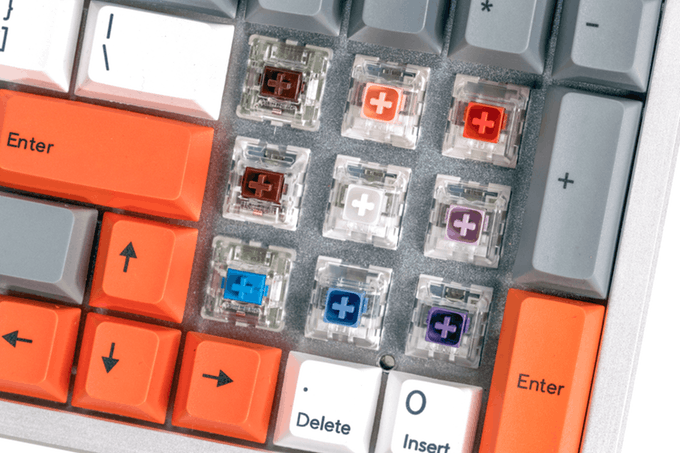 Pshhhh…
I don't know what you're currently typing on, but it's not as cool as this fully customizable, open source keyboard.
If all you're doing is typing snarky emails all day, you probably don't need this.
But if you're in a creative field, this versatile keyboard's definitely worth looking into.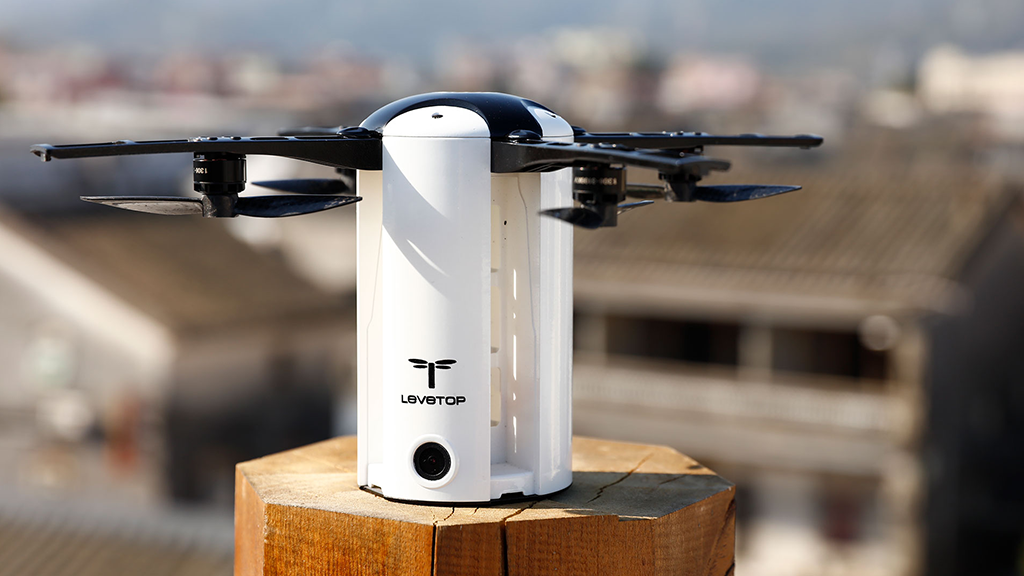 Fly me like one of your French girls.
This ultra-portable folding drone is the real deal.
It's the size of a beer can when folded, so you can literally take it anywhere.
Its built-in camera offers awesome high-def pictures and videos.
You can even get it off the ground and flying with just one click on your smartphone.
Standard advice for a Kickstarter campaign video is for it to be 2-3 minutes long.
These guys heard that and were like…
"NAH."
24 minutes later, we're reminded of what crowdfunding is really about.
They took a solid idea, and executed it beautifully.
If you want your phone videos to look completely bad ass, check out The Future of Mobile Filmmaking.
Nearly 10,000 other backers already have.
March 2018
---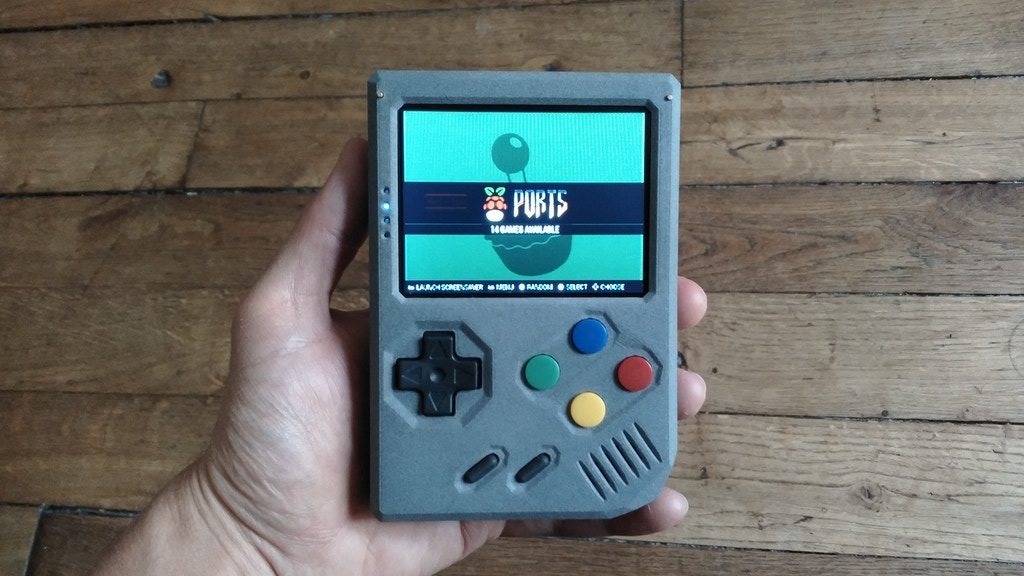 When I was a kid, all of my friends had Game Boys, but I guess my mom wanted to be a little more trendy so she got me a Game Gear instead.
Never heard of it? Yeah, I don't blame you. I have literally never met ANYONE else who had one.
So today, while most people have PSP's, I know my mom would pick this — the RetroStone open-source, hand held gaming system. A super cool gaming console that lets you code, play, and share your very own games.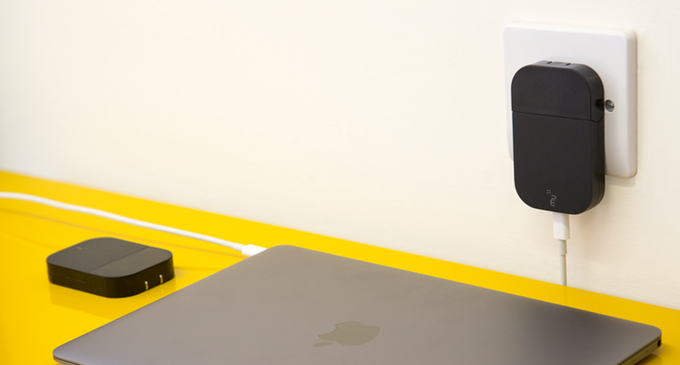 Are you a frequent traveler?
Do the guys at TSA know your middle name?
Do you have more hotel rewards points than Kobe Bryant has career baskets?
If you answered yes to any of those questions, then you need to get the Mu One international charger. It's an ultra fast, incredibly thin super charger that works in 200+ countries.
Also sign up for Pre-Check, it's so worth it.
"Wait a second… that's not a technology project!"
Oh, really? Then what is it?? Sorcery?
Regardless of the tech, or lack thereof, behind these mesmerizing spheres, they'd look SWEET on your desk.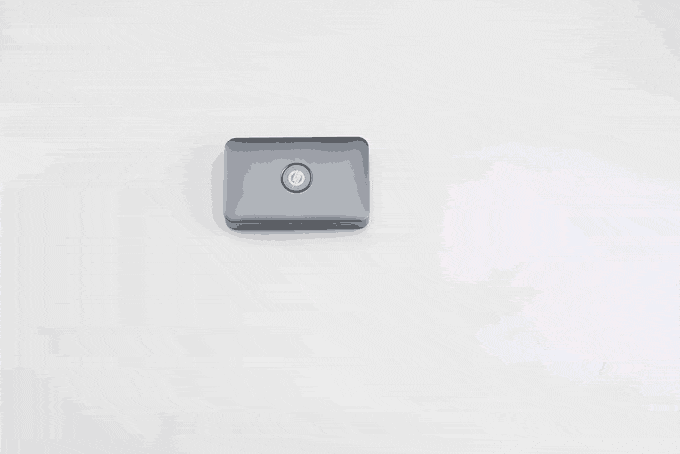 This the iMate is compatible with all Apple devices, and charges them up to 3X faster than other chargers.
So if you ever find yourself with 5 cell phones in need of charging all at the same time, this thing's got you covered.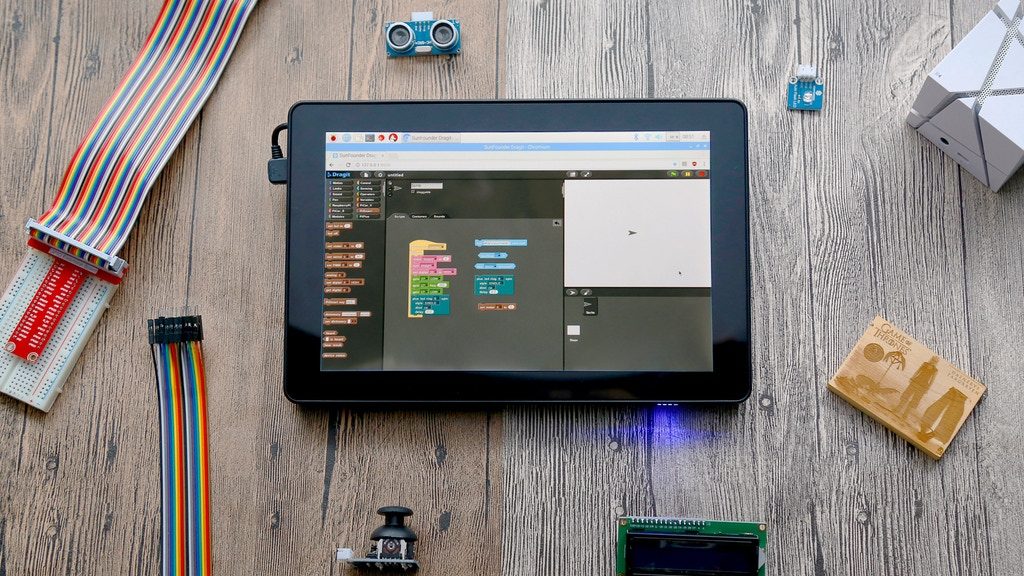 The Raspad is basically an iPad made specifically for programmers.
It comes with dozens of technical features that go way over my head, but if you've got an interest in engineering, you need check out Raspad's campaign page.
February 2018
---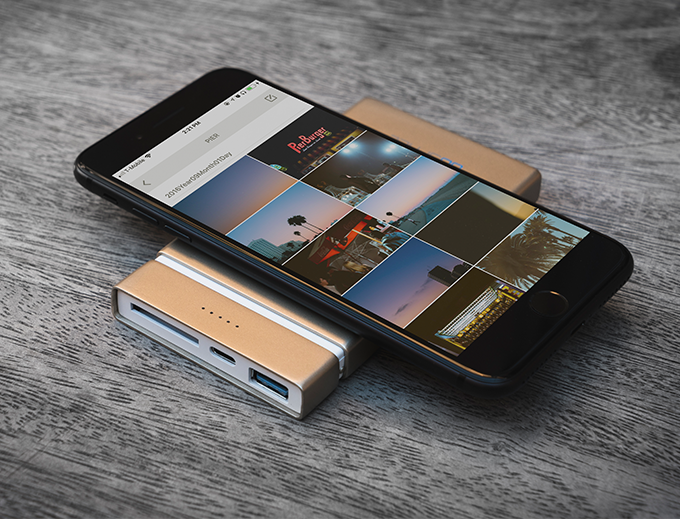 4G is soooooo 2017. It's 2018 and 5G is here.
Get unlimited storage with 5G speed and wirelessly charge your phone on the go with GOSPACE.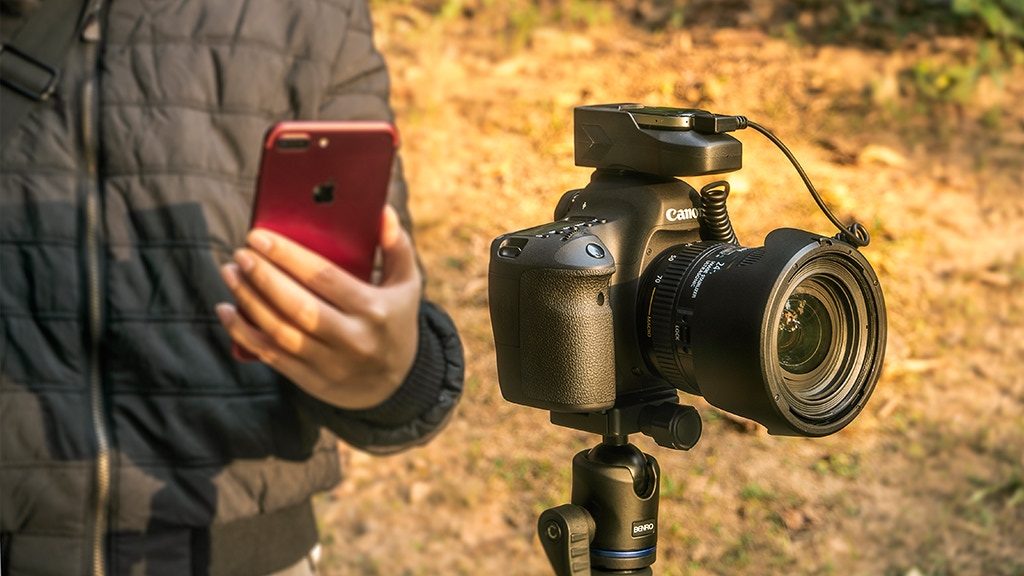 Say cheese! The Aurga camera assistant is a must for budding photographers.
Its smart technology automatically optimizes your camera's settings so that you get the ideal shot no matter what you're taking a picture of. Yup, it works on selfies too.
You can even control your camera from up to 100 ft away with their app.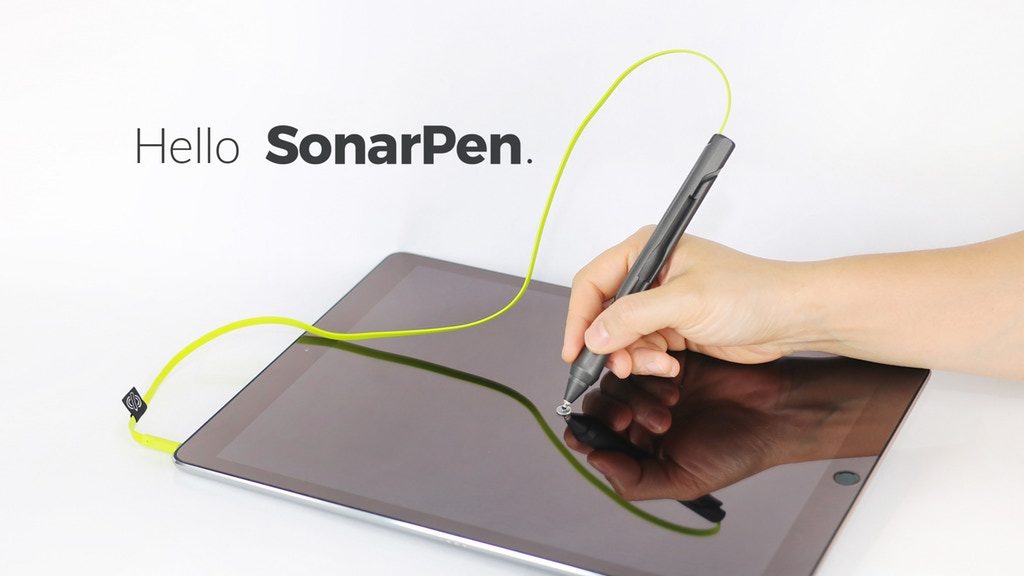 Turn any iPad into a professional creative canvas with the ultra-afforable SonarPen.
It's super simple to use. Just plug it into your headphone jack, and you're ready to go.
No batteries, no Bluetooth, no hassles.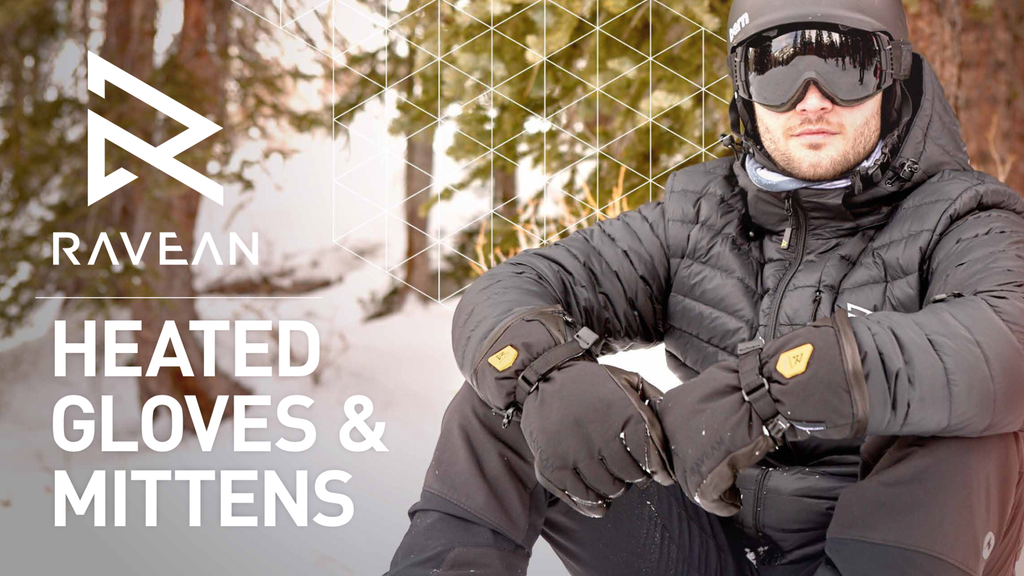 Ahhh, toasty.
RAVEAN Heated Gloves keep your hands and fingers extra warm with nearly  7 hours of continuous heat.
They might not do the job if you're climbing Mt. Everest, but for a day on the ski slopes, they'll do just fine.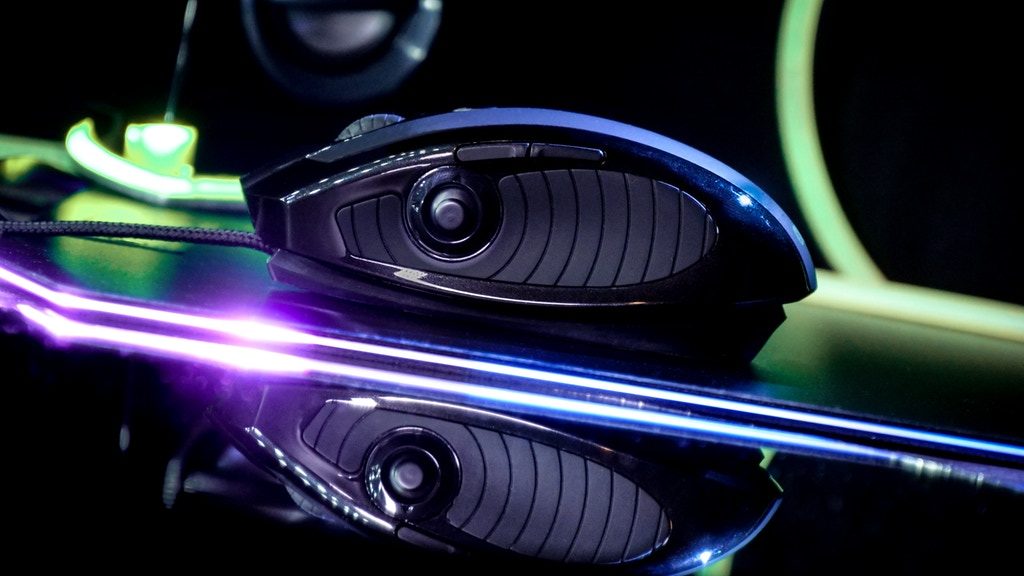 Toss your current mouse in the trash.
Actually, don't. Wait for this one to ship first.
This brilliantly designed gaming mouse by Lexip gives you a competitive advantage by making game movements and weapons selections much simpler with their one-of-a-kind side joystick.
January 2018
---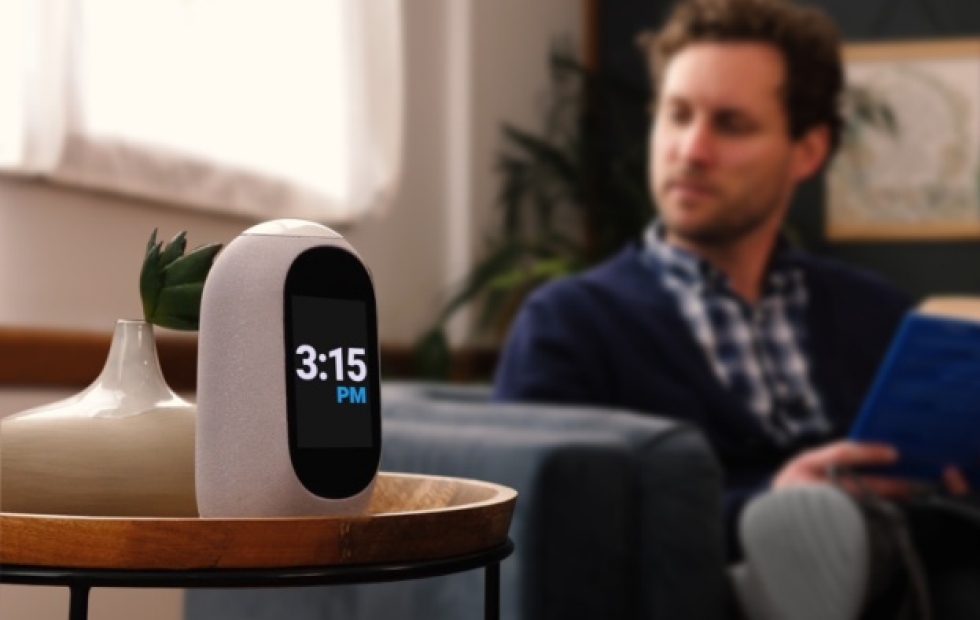 "Alexa turn my lights on." "Google what's the weather today?" Virtual assistants seem to be all the rage, completing tasks like playing music or ordering more paper towels from Amazon.
They make life easier, so what's not to love?
Perhaps stuff like this:
Recordings of your conversations,

Non-stop targeted ads,

Eerily detailed social profiles of you.
But that's just to name a few.
Mycroft Mark II does everything Amazon Alexa and Google Home can, but without all those creepy features. It's a great product that comes at the perfect time in the tech world. Their Kickstarter campaign does a great job of explaining what sets Mycroft apart from the big tech giants. Not to mention they've been featured in numerous publications, including Forbes and Tech Crunch.
Overall, it's a great product with a strong campaign, so don't be shocked if you start hearing, "Hey MyCroft" sooner rather than later.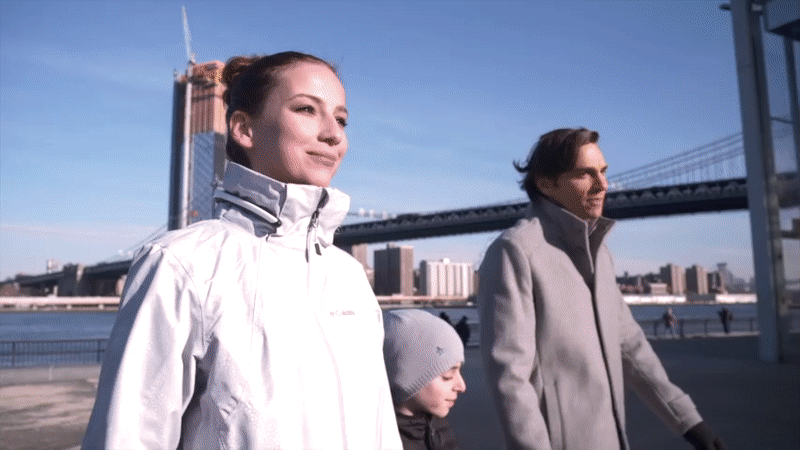 Life moves so fast in today's world.
But imagine being able to capture and remember all of life's memories. Well now you can with the FITT360, a hands-free, wearable, 360-degree camera.
FITT360 offers an inconspicuous, light weight way to film all the moments that matter. Not only is it a 360-degree camera, but it can livestream your recordings to social media too. It tracks and maps of your videos and can even be paired with Bluetooth on your phone.
So what made such a complex product so successful on Kickstarter? Linkflow did an impeccable job detailing and illustrating the FITT360.  In-depth graphics explain how it works, and livestream demos and backer testimonials add credibility. There were really no questions left unanswered. 
No wonder they're killin' it.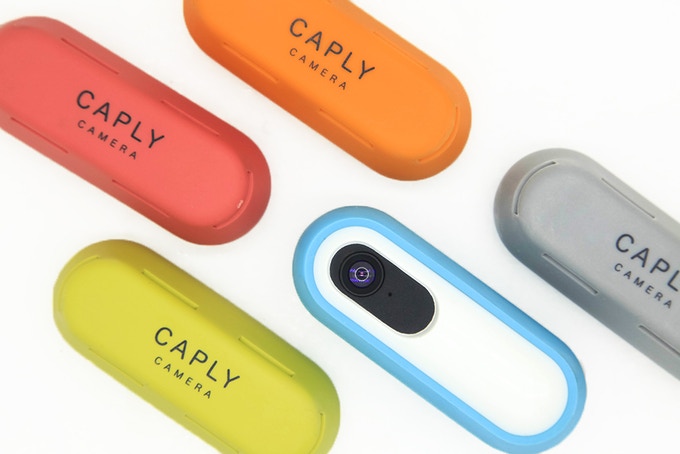 At first look, Caply seems like just another take on a GoPro or other adventure cam. But it's so much more than that.
With its ability to record non-stop video for up to 5 hours, create a 24 hour time-lapse, and easy-to-use voice control, this portable camera is a must for anyone who loves adventure.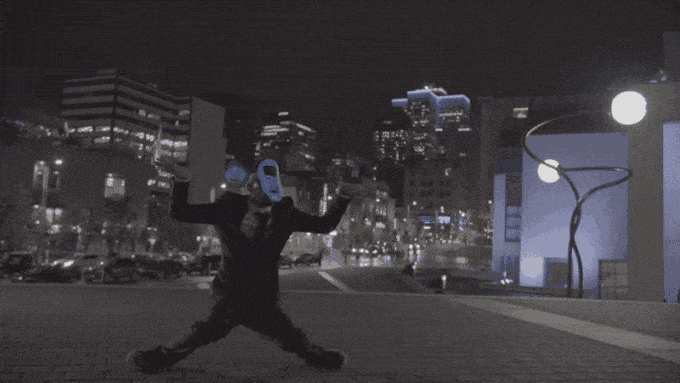 If you've been on Facebook recently, chances are you've seen this awesome mask after it went viral overnight with Mashable.
And for good reason, this mask is nothing short of mesmerizing. The best part? It's only $35 bucks.
This mask has showed everyone that PR is in fact not dead and a viral Facebook video truly can start a revolution. Look around at your next music festival…
We bet you'll see this thing!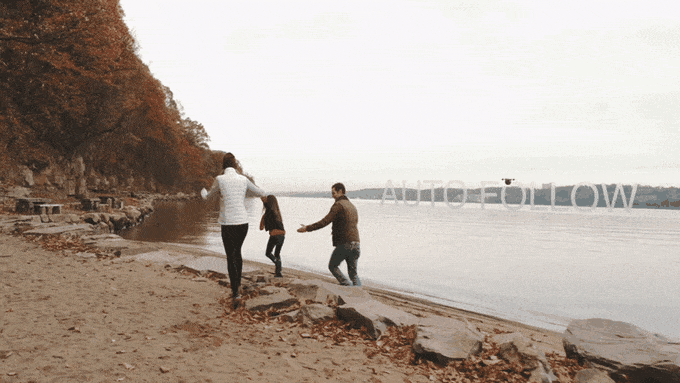 Selfie and drone in the same sentence? Obviously it's going to be successful!
PITTA is a modular transformative drone that enables true versatility in the way you capture your experiences.
This awesome handheld camera can capture anything from classic aerial drone shots, to first person adventures as a wearable or follow cam. EYEDEA, INC did a killer job explaining the wide range of abilities for a very complex product.
From educational videos, to graphics, to multiple Kickstarter Livestream sessions, they made sure backers knew everything they needed to know.
Check out the Top 10 Kickstarter Projects of 2017.