BaxBag is good for your health and good for the planet.
Now available on Indiegogo: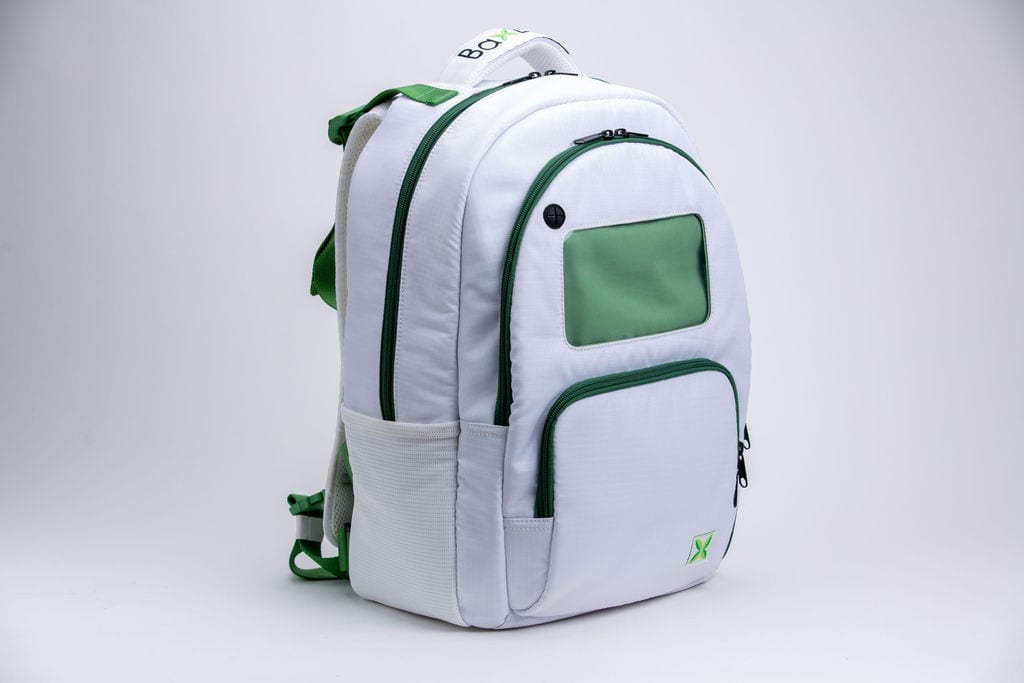 Now available on

An everyday bag with a pillow for your back
BaxBag is a sustainably engineered posture backpack, designed to be the most comfortable backpack for whatever your day has in store.
With plush back cushioning and uniquely adjustable straps, BaxBag provides shoulder and lumbar support, eliminating shoulder, neck, and back pain caused by heavy-weighted backpacks.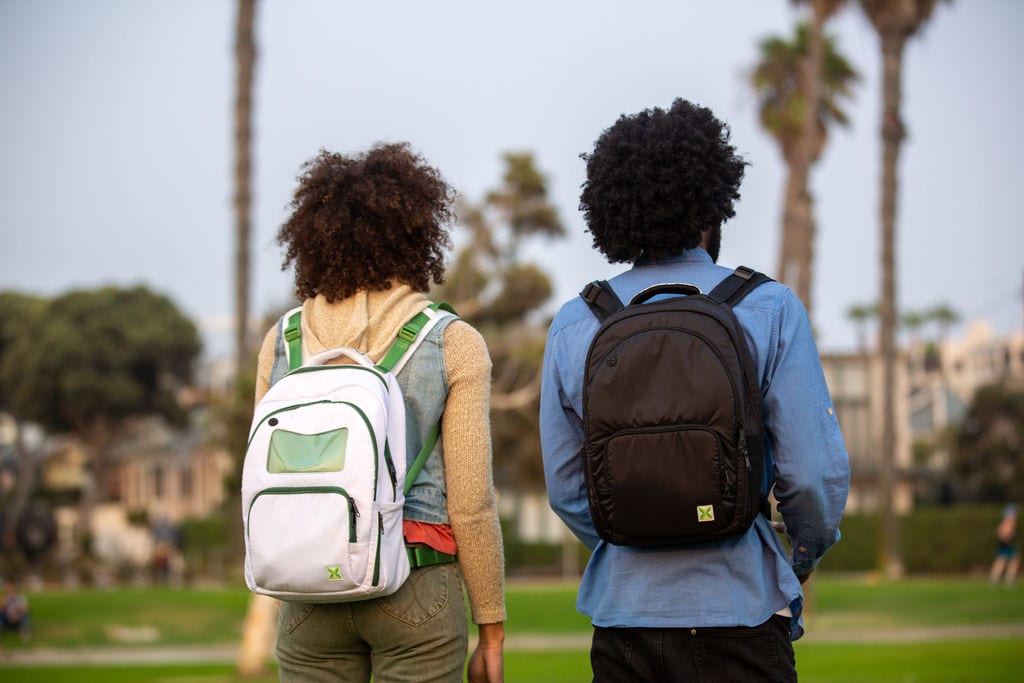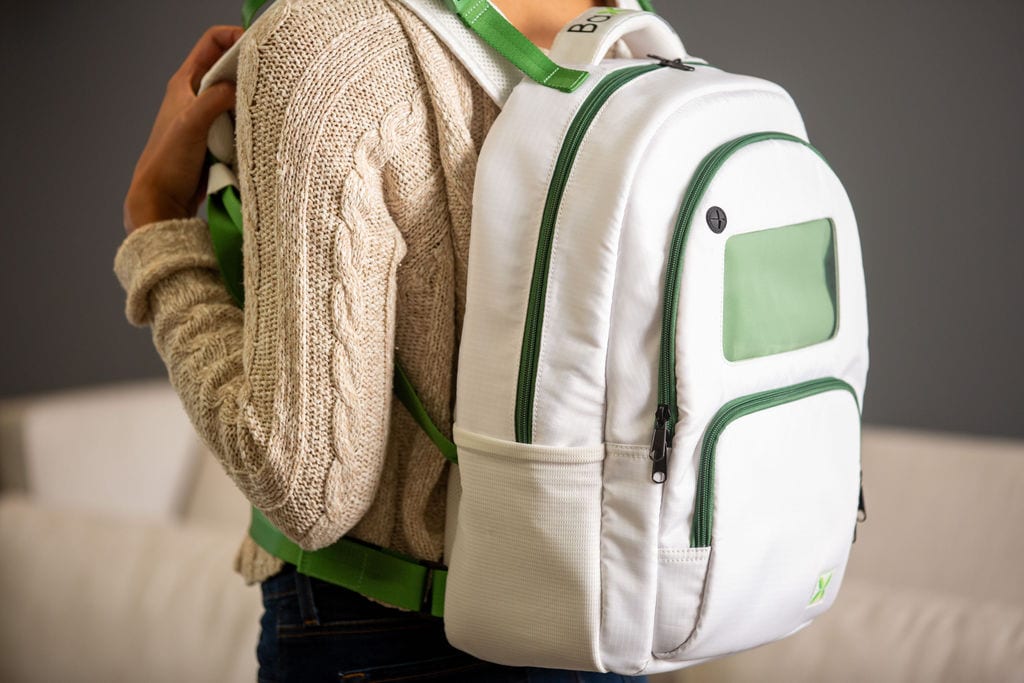 Feels extremely lightweight
BaxBag seamlessly integrates posture correction into your everyday backpack with uniquely adjustable straps. The straps are angled to cover more surface area, dispersing weight across the back more effectively. This makes your backpack feel like it weighs less than it actually does.
The even weight distribution allows the muscles of your core, mid-back and glutes to engage, resulting in exercising, activating, or even "working out" multiple muscle groups while you walk.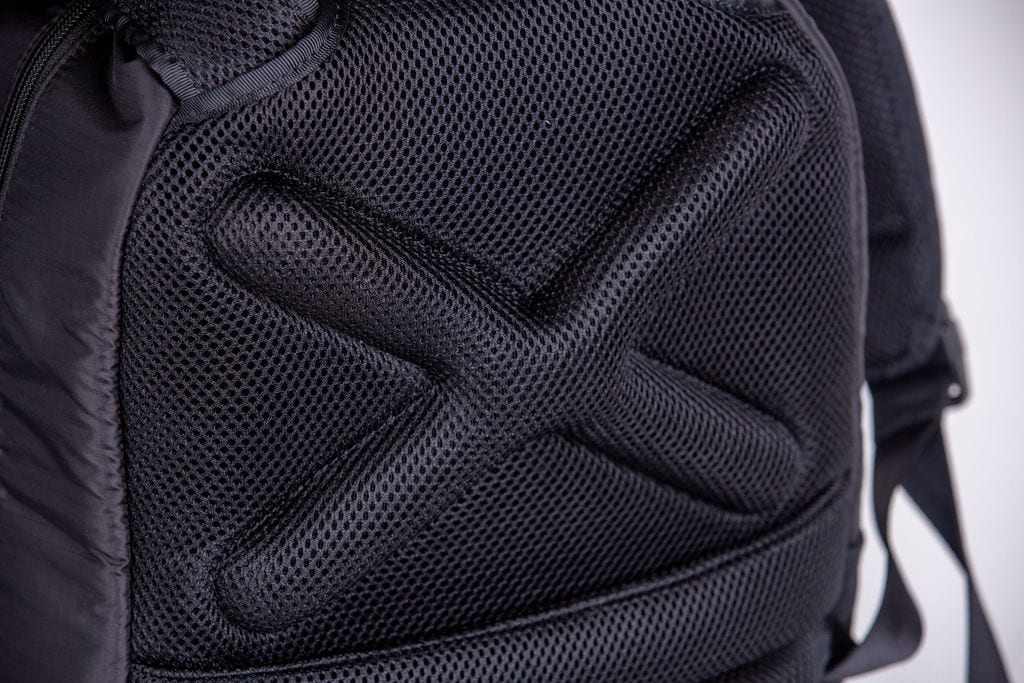 With a comfortable, ergonomic back cushion, BaxBag provides unmatched shoulder and lumbar support.
BaxBag supports the natural s-shape of the spine by reallocating the weight away from the shoulders and more onto the lower back. The foam pad cushioning is similar to that of luxury, high-end computer chairs, working to combat the most common spine problems.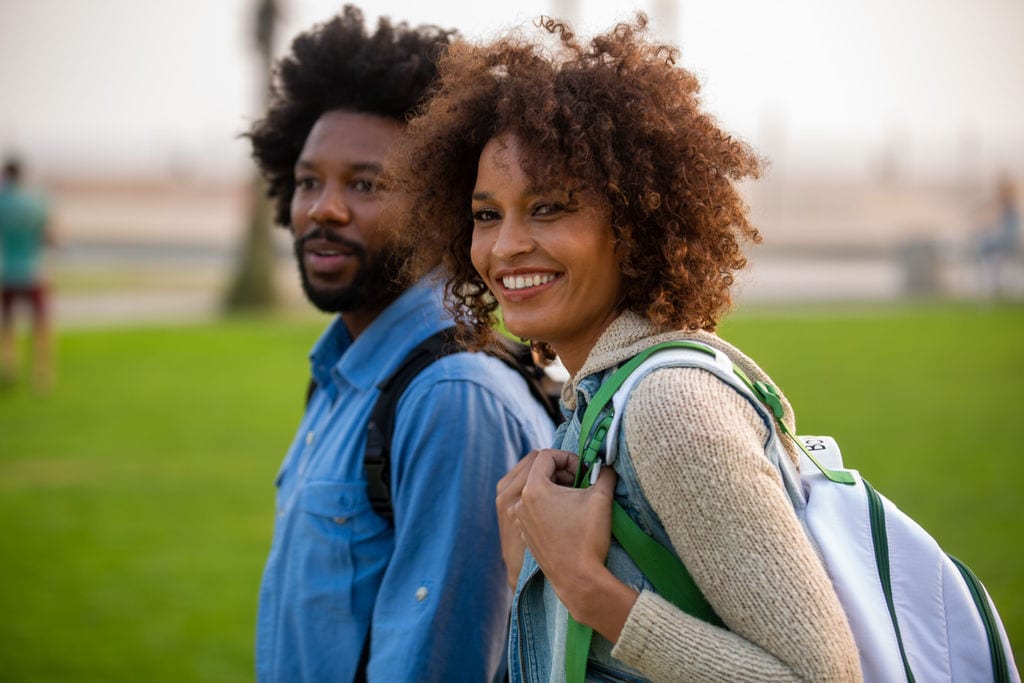 BaxBag is the first sustainable posture correction backpack.
The main part of the bag is made from eco-friendly nylon, a material made from fish nets taken out of the ocean. The interior is made of Raffia, a herb fiber and TENCEL™ eucalyptus fibers that use 1/20th the amount of water that cotton does.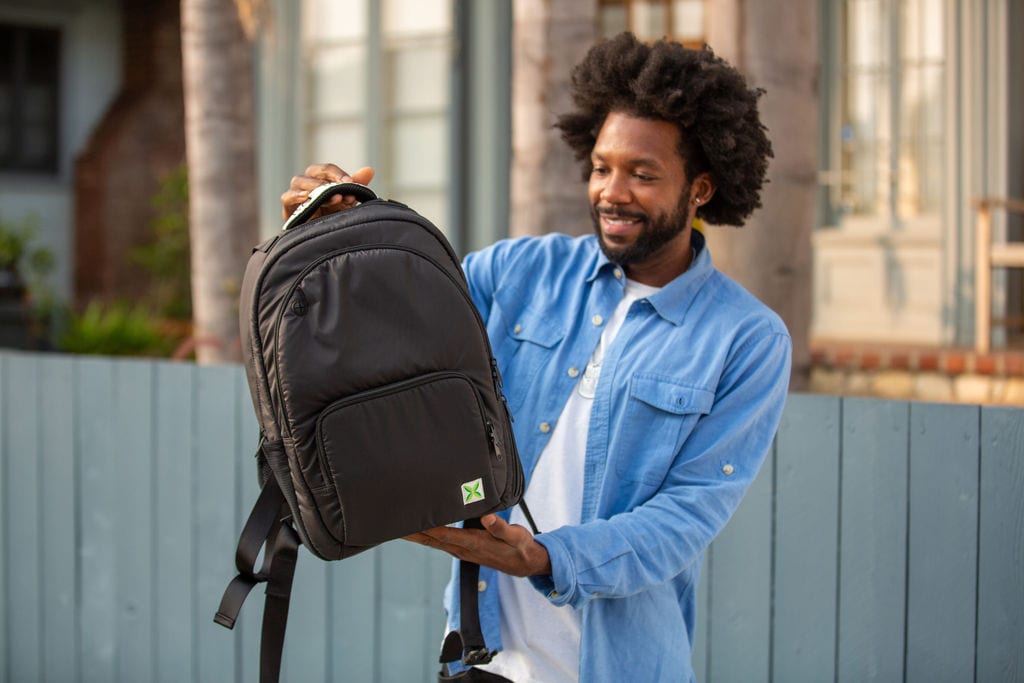 It's important to have everything you need at your fingertips.
BaxBag features foam-padded shoulder cushions, a solar power charger pocket to hold your power bank, a water bottle pocket, a phone pocket, durable metal zippers, a removable lumbar support strap, and a protective laptop sleeve.
Now available on Indiegogo