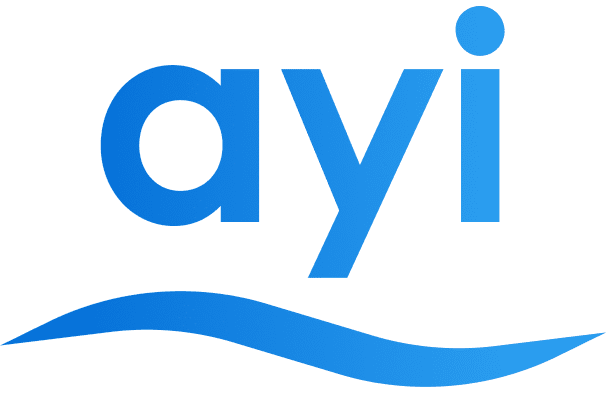 AI-Powered Smart Mirror for your home
Now available for pre-order on

Calm your mind and your home.
What if there were an AI personal assistant that could not only efficiently organize your life, but also restore a sense of tranquility to your natural home environment? Reimagine the possibilities of your home with Ayi, an AI-powered smart mirror that leaves you more calm and alert during your day-to-day life.
Ayi's beautiful 32" display with ten-point multitouch gives you access to control all of your smart home devices, respond to messages, watch movies, play your favorite music, order groceries, manage your calendar, monitor your health and so much more. Use Ayi's native AI apps or simply download your favorite apps, like Instagram, YouTube and Spotify, from the Google Play Store.
Ayi, your built-in personal assistant, also uses voice recognition to keep you in control — all without lifting a finger. Not to mention, its visually-stunning design will leave your home feeling more modern and fresh.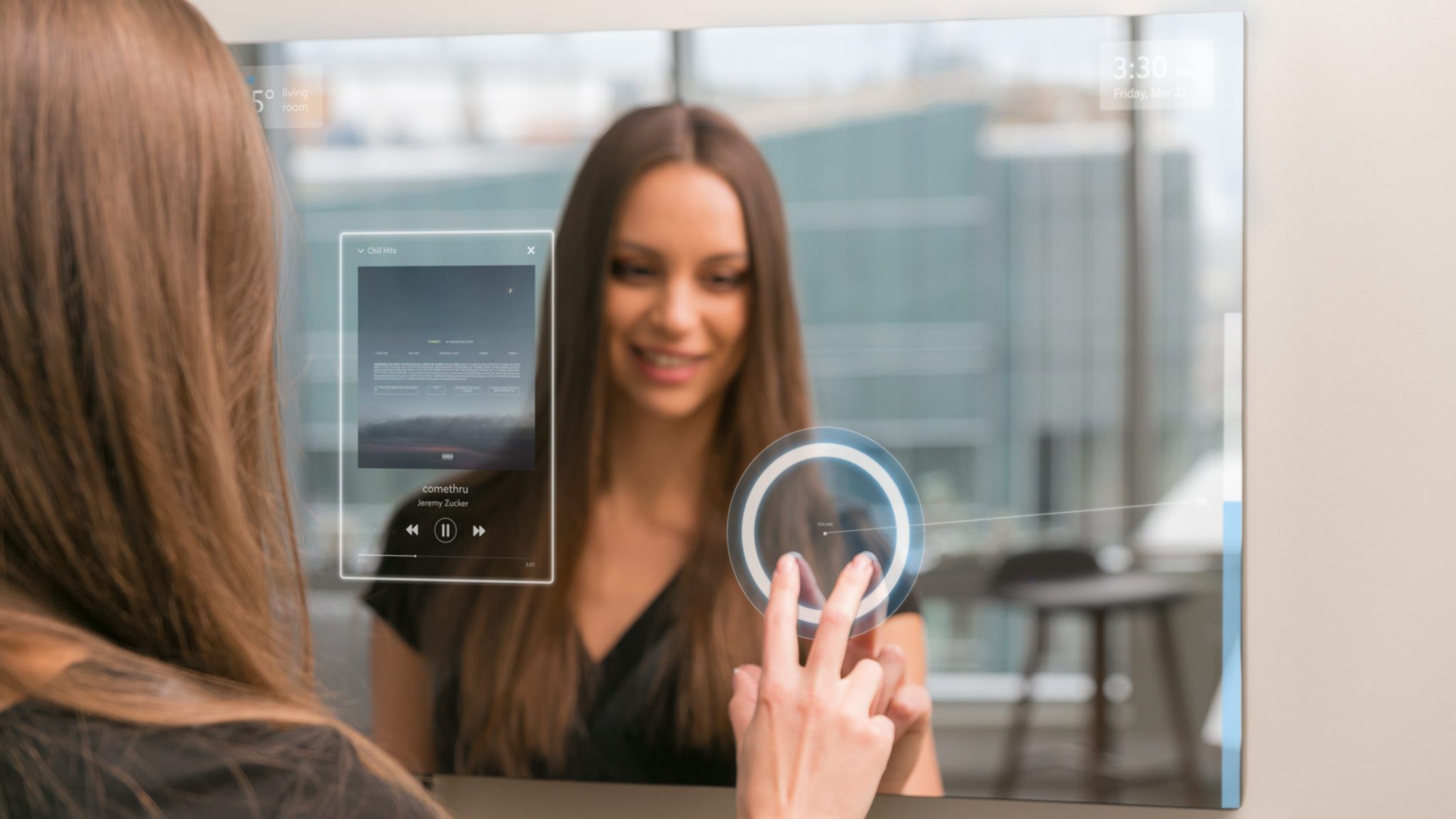 Ten-point Multitouch Display
The edge-to-edge borderless display with ten-point multitouch gives you full control of your Ayi Smart Mirror.
Listen to music, make calls, play videos or games, respond to messages and more with the touch of a finger. Functioning as any other tablet or smartphone device, you can scroll, swipe and tap to access the mirror's controlling interfaces or virtual keyboard.
You can also use all of your favorite apps — like Instagram, Nexflix, YouTube, Spotify and Uber — to stay connected whenever you're in front of your mirror.
Voice Recognition & Built-in Personal Assistant
"Hey Ayi, order a pepperoni pizza."
Ayi is the smartest personal assistant ever. With voice recognition software for hands-free control, Ayi will do the hard work for you — from calling a cab to streaming your favorite playlist!
The AI technology behind your new assistant is revolutionary — it proactively helps you, instead of simply being reactive to your commands.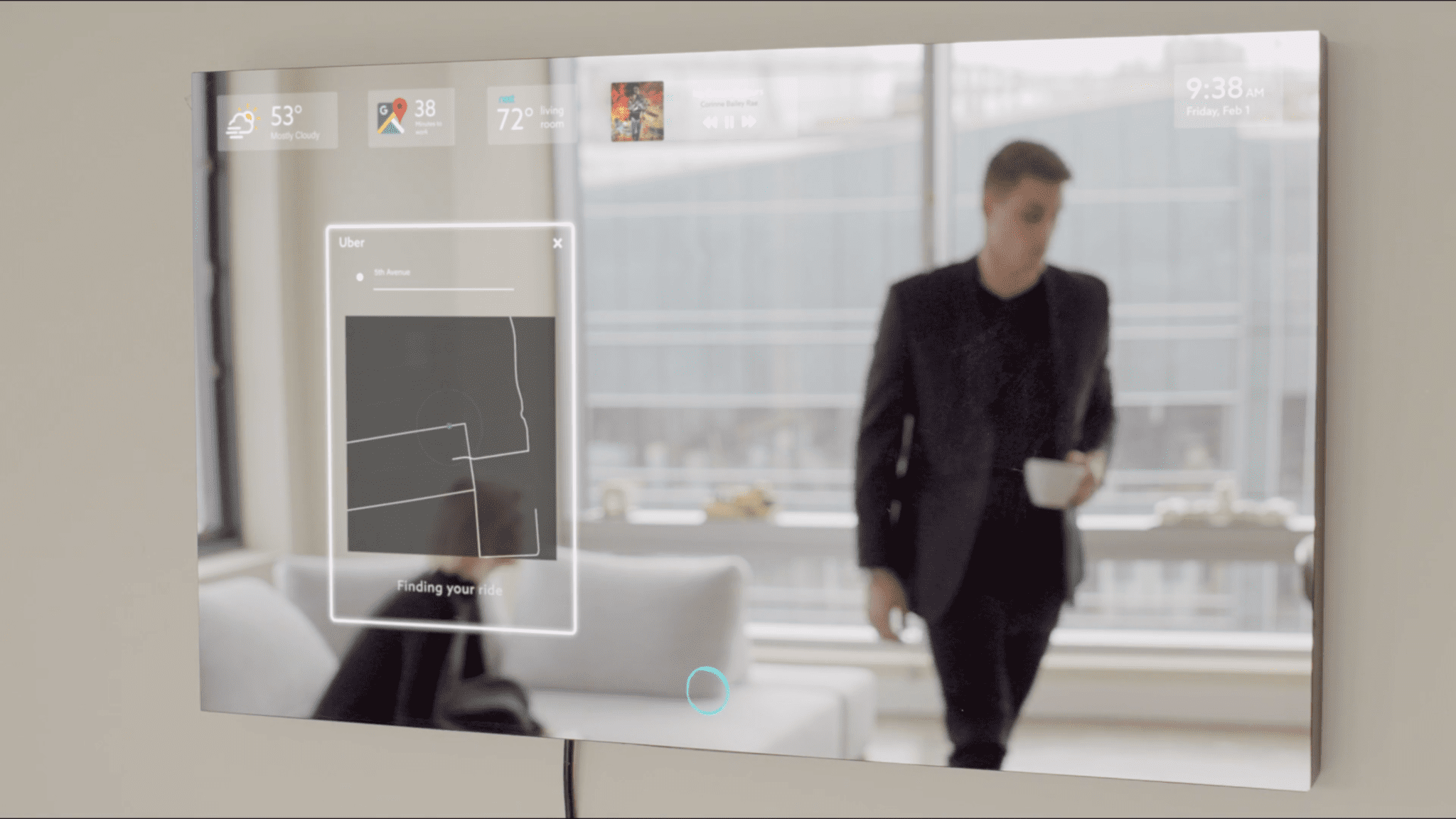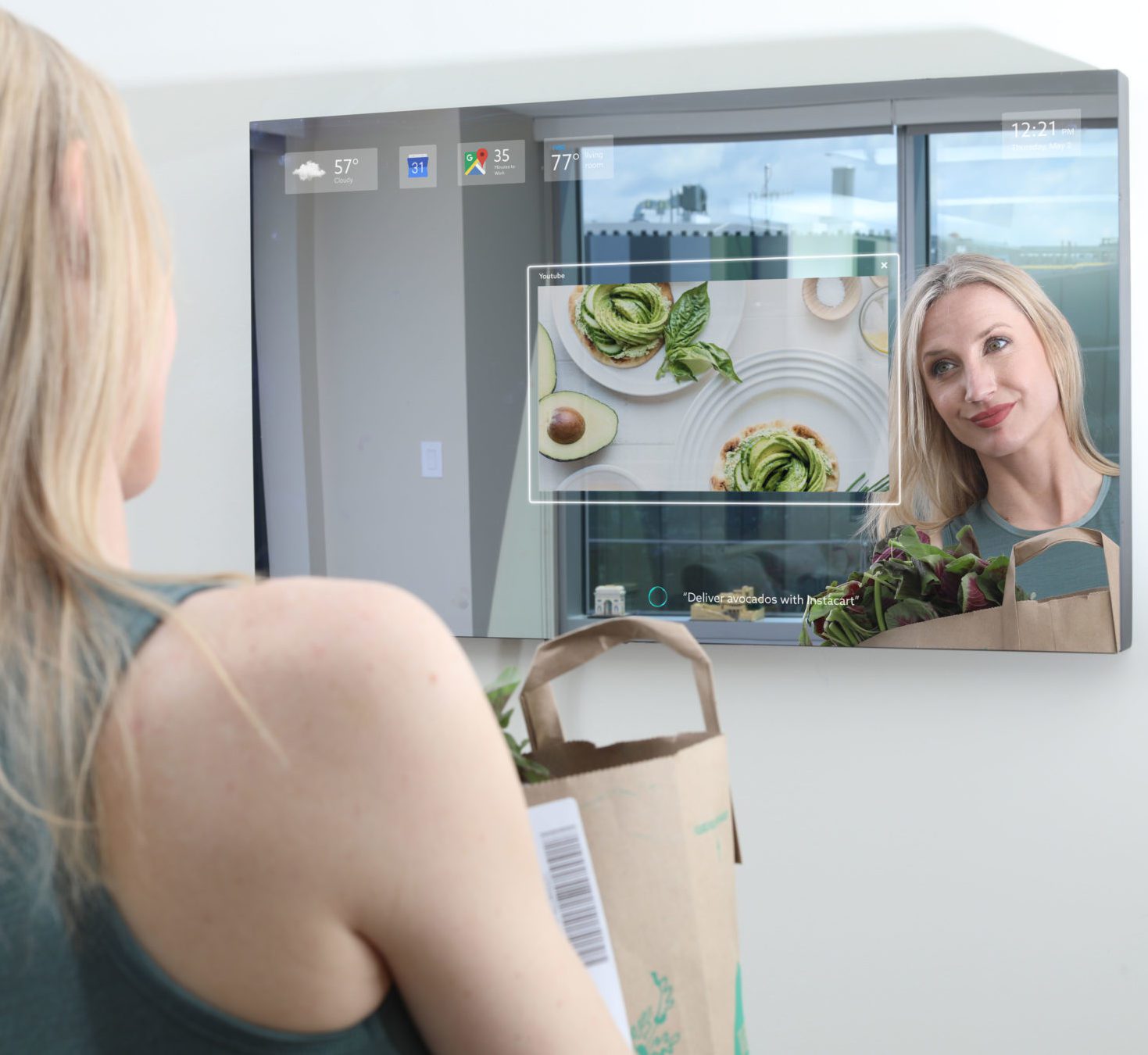 AI-enabled Apps &
Proactive Machine Learning
Ayi's native apps are built to think for you.
Take control of your day with the Ayi Schedule App which analyzes your daily schedule and helps with simple tasks such as purchasing grocery items or delivering food through keyword detection.
Put your well-being first with the Ayi Health App. Functioning as a health dashboard for quick access to your health stats, the mirror takes data from a third-party device (like your FitBit or Apple Watch) to track your activity, the number of steps you've taken and your average heartbeat. It also uses your sleep data to design a graph that shows you how to improve your sleep habits.
Utilize Ayi's hands-free voice activation whenever you're in a pinch with the Ayi Voice App. Ayi Voice takes text notes for any conversation you have using native voice recognition and stores them in a text notepad on the device for your review later on.
Connect your Ayi Smart Mirror to any smart home device you own — such as Phillips Hue or Nest — to control the lighting, climate, entertainment systems and appliances in your space.
Ayi works with all of your favorite IFTTT apps too!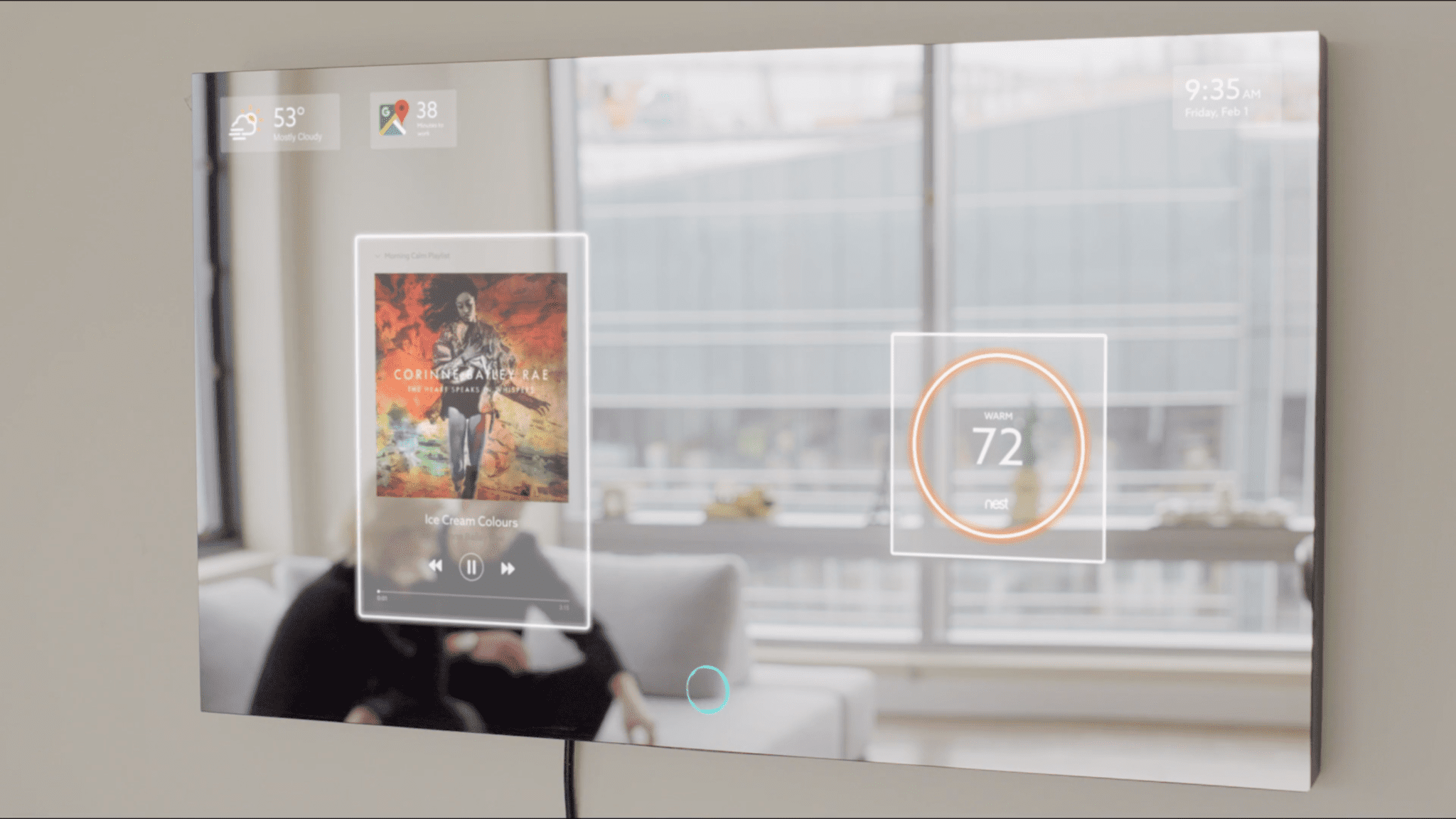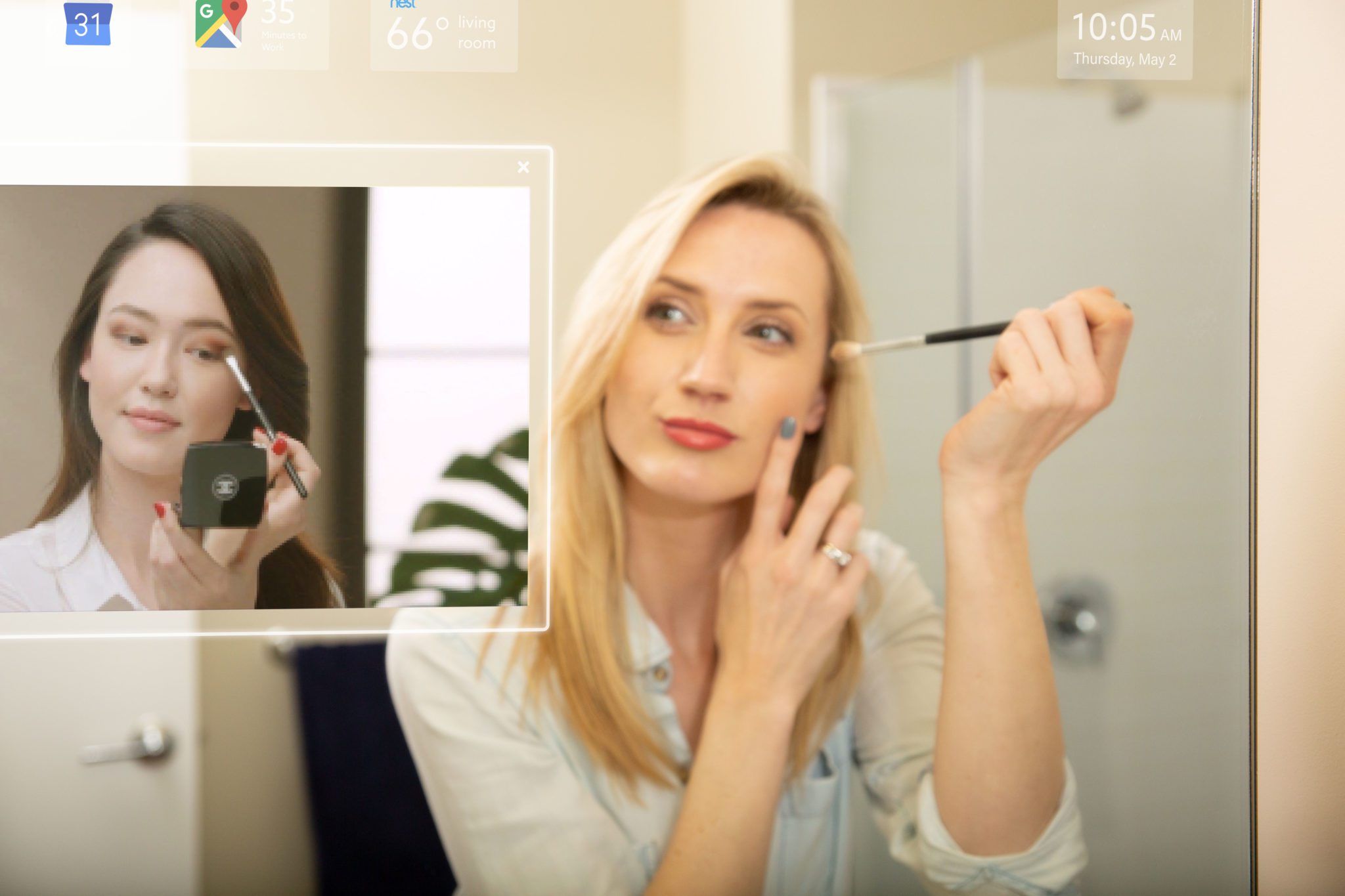 This unique mirror is also AR-enabled. Use industry-leading apps to experience things like a virtual closet, a haircut, wearing glasses and more.
The Ayi Smart Mirror provides a different, individual experience for each family member or registered user. Pull up your specific profile with all of its customizations and the possibilities are endless.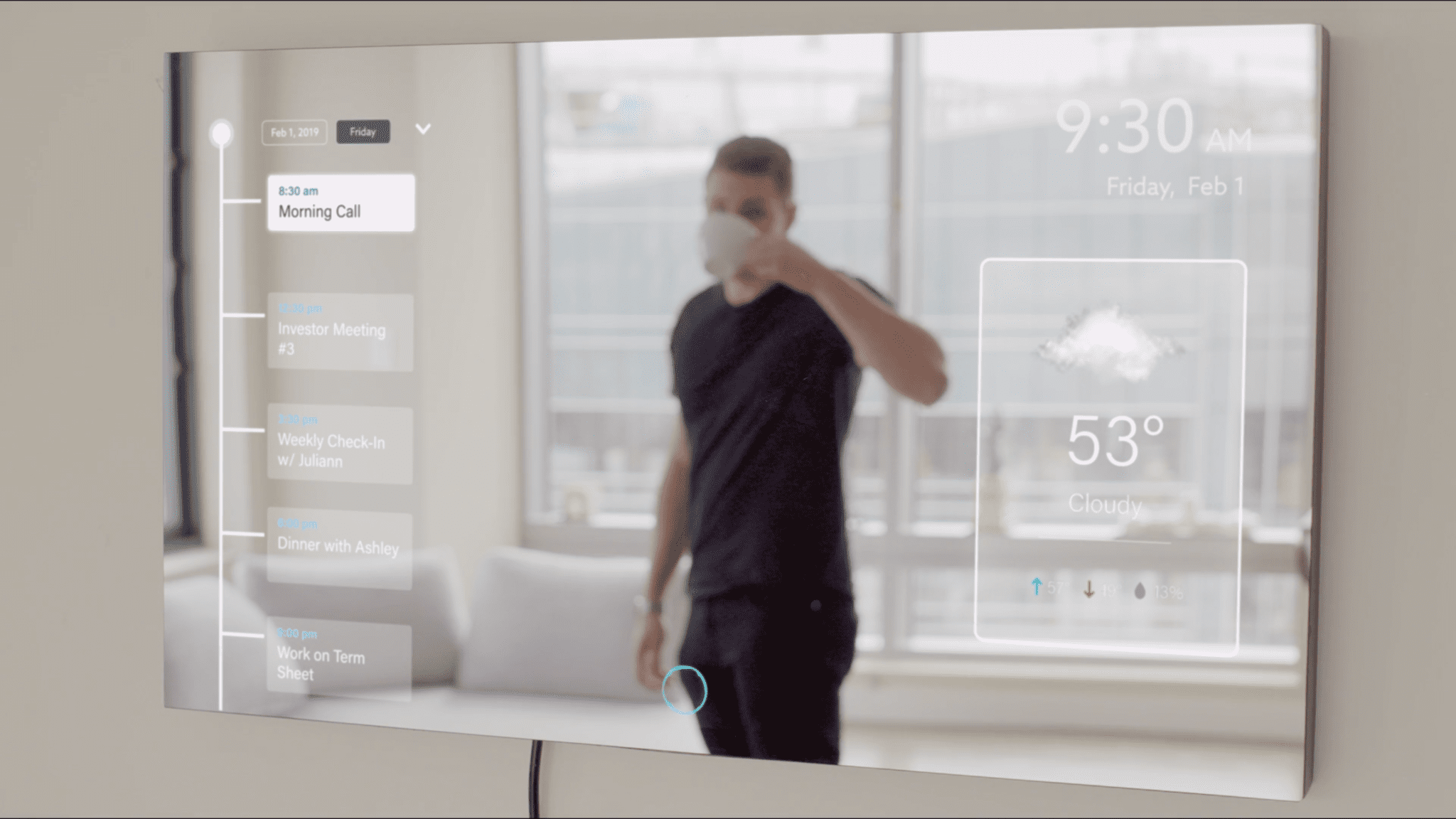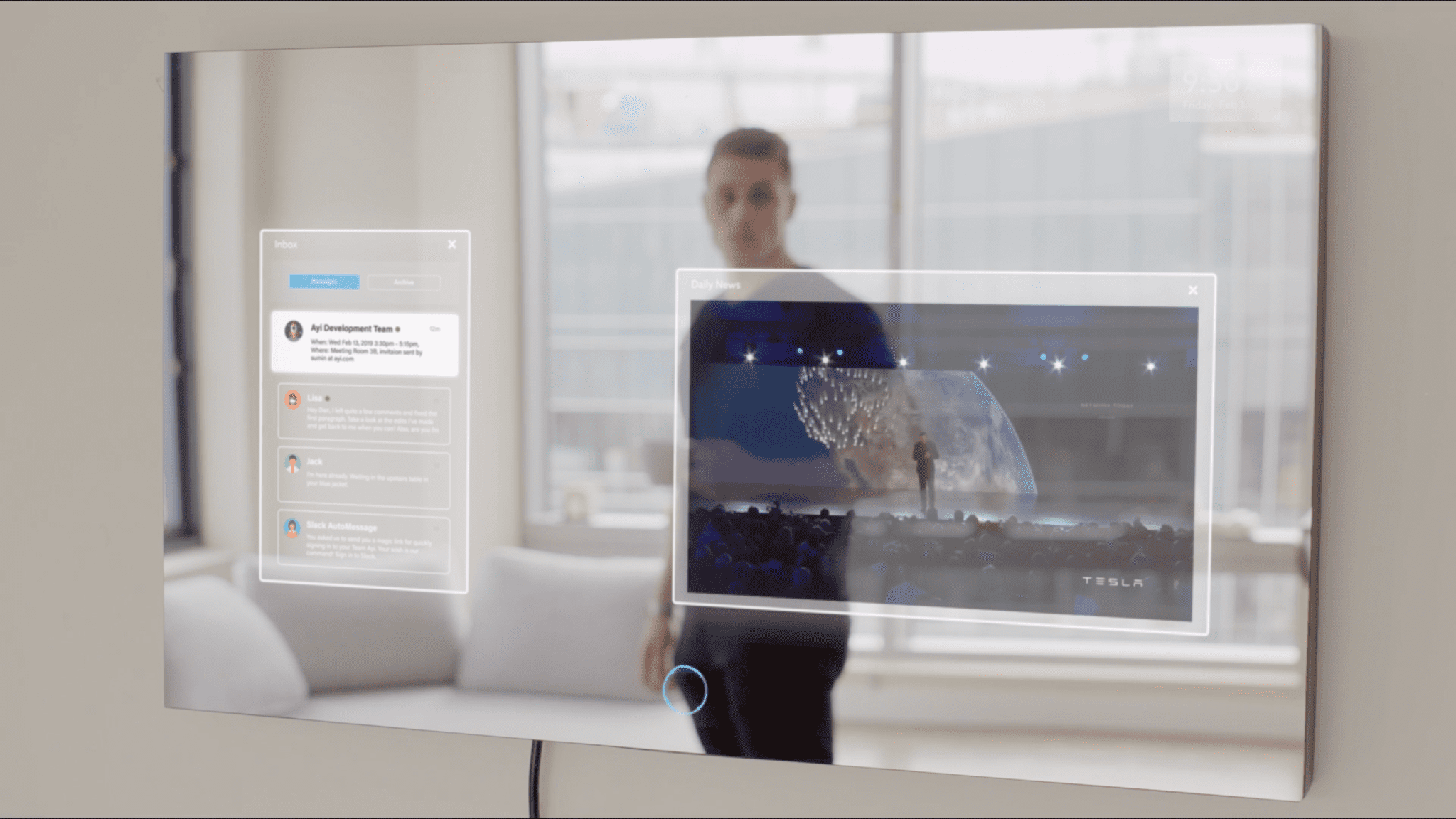 The Ayi Smart Mirror is capable of running on either Ayi's native OS or the Android OS, depending on which you prefer. These options give you access to quickly download apps from the Google Play store!
At just 4cm thin, the Ayi Smart Mirror can be mounted directly on any surface in your home in an aesthetically-pleasing way.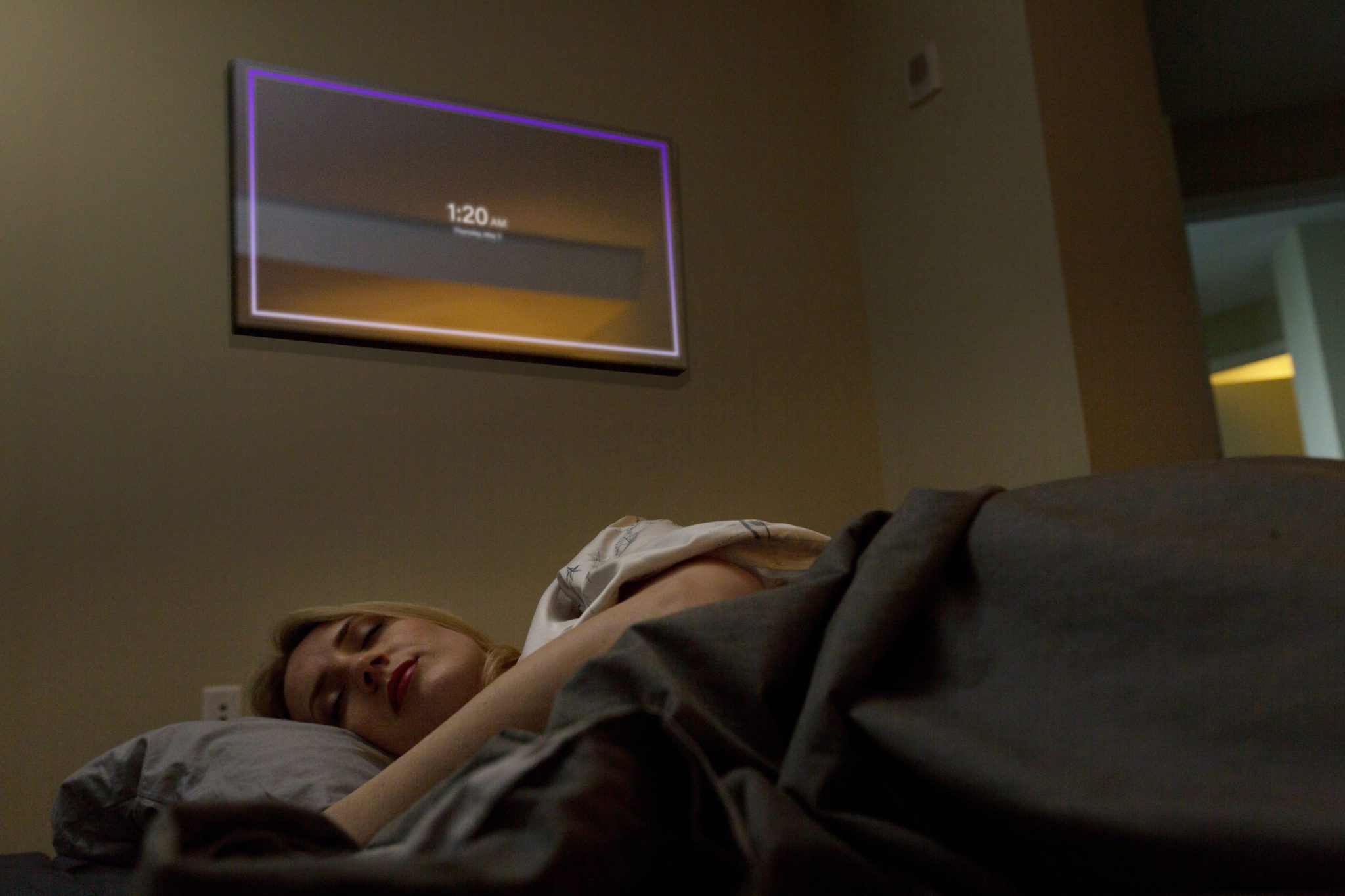 Now available for pre-order on Kickstarter!