The world's first aquatic boot-binding system for diving and snorkeling fins
Sign up below for your chance to win an aquabionic system before we launch.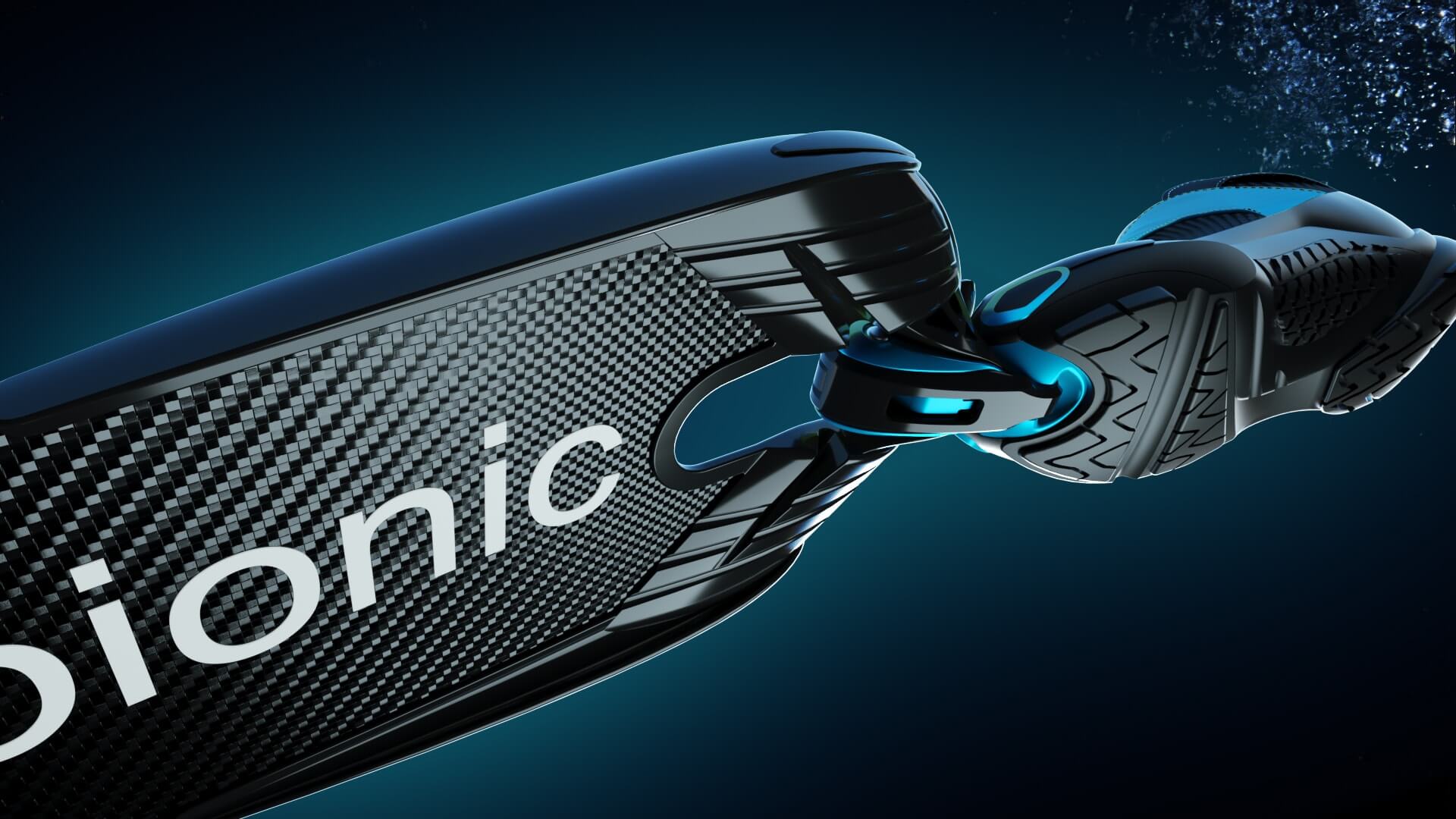 Coming Soon to  

The aquabionic aquatic binding system (abs) combines high quality
aquatic hybrid shoes
and the most technologically advanced
fin blade modules
to bring you an unparalleled underwater experience.
Comfortably navigate any terrain with the aquatic hybrid shoes, then easily clip on your choice of interchangeable fin blades and you're ready to explore the ocean like never before.
Diving and snorkeling never felt more natural.
Play To Win Awesome Prizes By Entering Below!
Before we launch our campaign, we're giving away some awesome prizes, including several aquabionic aquatic binding systems for free. Sign up using the box to the right, then share this contest and refer your friends to earn more points. The individuals with the most points at the end of the contest will win. If you're one of the first campaign backers on Kickstarter, you'll also receive 35% off!
You can view our terms and conditions here.
Here's What People Are Saying About aquabionic
The World's most advanced fin technology
The Best of Both Land & Sea
The aquabionic abs is comprised of three components:
Aquatic hybrid shoes with specialized sole integrated binding inserts

Blade integrated binding clips

Modular fin blades to customize your diving or snorkeling activity
Our aquatic hybrid shoes provide you with the comfort, look and performance of a high-end sports shoe and allow you to exit and enter the water with more ease than any current diving boot. Our aquatic shoes maintain the natural movement of your feet while walking on land and the natural flex of your feet when maneuvering through the water.
Customize your boots with your choice of a 2/3/4mm neoprene liner to best equip your thermal insulation needs for any dive condition.
Unique Integrated Binding System
The aquabionic abs allows for hands-free step-in connection to fin blades while on hard surfaces and one-hand instant attachment while in the water, ensuring instant connection to your modular fin blades.
This binding system was developed in collaboration with leading manufacturers of ski and sport shoe equipment in Austria and Germany.
Reinventing Fin Technology
aquabionic takes a natural approach to its fin blade design, harnessing strategies found in marine mammals. Using our patented, award winning warp (water adapting responsive propulsion) technology, the fin blades automatically adapt by actively optimizing the blade profile during each kick, which results in more efficient propulsion. Y-frame identical blade designs allow the release of new and improved fin blades in short succession, simultaneously introducing new hydrodynamic findings faster than the competition. Every style of blade comes with different performance parameters allowing you to customize your dive. Fin blade modules include a warp blade, warp hybrid blade, and long carbon blade.
Play to win and learn more about our campaign!
Enter your email or connect your Facebook account to earn points and win!